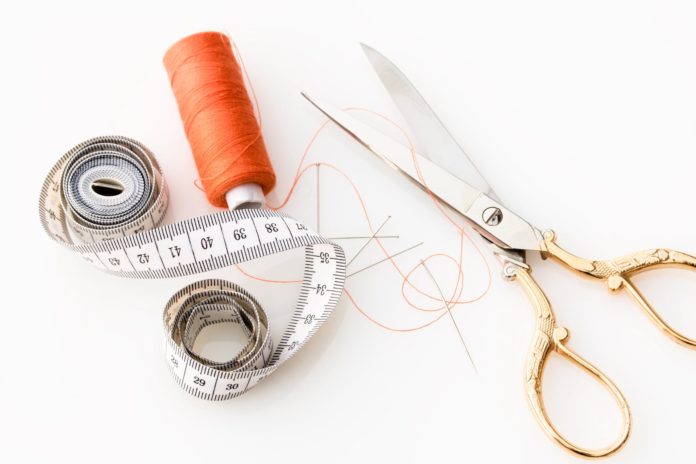 Hey there! This post contains affiliate links.  Using my links means I earn a commission, which helps me create more rad content.  More on affiliates here.
If you're a plus size babe learning to sew clothes, you may find that the options for plus-size garments are LIMITED.  I've spent hours googling, "Where Can I Buy Plus Size Sewing Patterns?"  Because, while you can always "grade up" patterns to fit you, that takes a lot of time, and honestly defeats the purpose of sewing with a pattern!
Below, I've shared a few of my favorite patterns, as well as companies/lines that include plus size babes in their sizing.  (Note:  This post does contain affiliate links, which help me write more great content!)
[Heads up! This post uses affiliate links, and you help me earn $$ when you use my links. More on affiliate links here!]
There's this erroneous idea that Medicaid/Medicare will pay for long term care, and that's partially correct. BECAUSE before a facility will accept state $$$, you have to go thru what's called a "spend down" period.

— Brianne – White Ppl Google: "Black Wall Street" (@the_huntswoman) May 30, 2019
If you've ever tried looking up a sewing tutorial on YouTube, you know it's a jungle out there.  Bad lighting and crappy resolution can make it hard to get what is going on!
That's where Bluprint comes in.  The platform has fabulous classes with impressive instructors (who really know their stuff).
I'm particularly excited for the class, "Full Bust Adjustment for Any Pattern," as my bust is usually what keeps me from being able to use some plus-size patterns.
Bluprint also has classes on Plus Size Pant Fitting, Plus Size Pattern Fitting & Design, and Sewing Panties.  The books available on sewing for plus-size bodies are LIMITED, so Bluprint is my #1 recommendation for general resources.
If you do decide to go with Bluprint, please use my link to purchase!  I get a small commission, and this support helps me make more awesome content and reviews.
These patterns are great for people who have made a pajama set or simple skirt, and want to get get a little more challenged!
In case you didn't know, Ashley Nell Tipton (AKA "ANT"), won season 15 of Project Runway, as was the first designer to showcase a line with all plus-size models.  She really smashed through the glass ceiling, proving to PR (and other brands) that plus size buyers are here for fashion forward looks.
Simplicity Pattern 8345 is a great place to start, because it's separates!  Lots of plus size babes are different sizes on top and bottom, and this pattern provides clear instructions on "grading up" if you have a bigger bust.  Be careful when you order, as there are two versions of the pattern (sizes 18 to 24 and sizes 26 to 34!)
Pattern sizes are much different than "off the rack" sizes you'll get at a store, so be sure to compare your measurements to the measuring chat!
When looking for plus patterns, I find that JoAnn's Fabrics website is not setup to find them easily.  So, I look at the McCalls, Vogue, Butterick, etc websites (they look like they're stuck in the early 2000's to be honest), find the pattern # and then order from Amazon's Art Craft & Sewing section.
Going in-store can really be a hit or miss with plus-size patterns, so I always order online.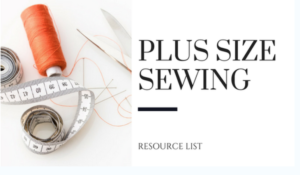 4.  Burda Style Patterns
I first discovered Burda Style when I was studying fashion in London, and I was looking for online patterns I could print out.
They have truly fashion forward patterns (can I just tell you how sick I am of seeing boxy blouse patterns for plus!?), AND they also rate their patterns on four settings, Novice, Intermediate, Advanced, and Expert.
The one gripe I have about Burda Style is that the patterns are only printable – you can't order them in large sheets.  This really adds to prep time, but it's great for folks located in places you can't get patterns delivered by mail!!
5.  Curvy Sewing Collective
If you're looking for a great list of plus size sewists, check out Curvy Sewing Collective!
Do you have recs for plus size babes looking to sew?  Share in the comments!