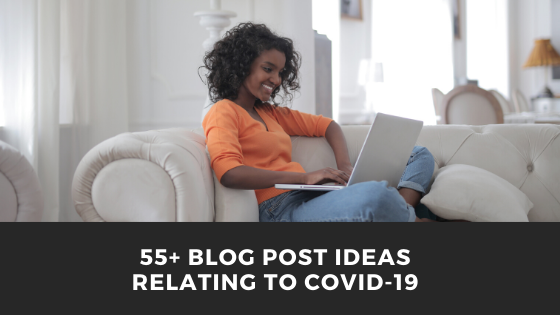 Hey there! This post contains affiliate links.  Using my links means I earn a commission, which helps me create more rad content.  More on affiliates here.
Bloggers are having a TIME right now, with infuencer partnerships and brand deals put on hold and site traffic down.
A key thing to do in this time is to PIVOT your existing content calendar, and start creating content that people are looking for. I'm not talking about fear-mongering content about how you need to go fill your garage with Charmin – I mean posts we know that folks are looking for.
[Heads up! This post uses affiliate links, and you help me earn $$ when you use my links. More on affiliate links here!]
My Background
I coach bloggers and influencers, represent brands in influencer marketing, and i also run my own "blogger brand" on this here site.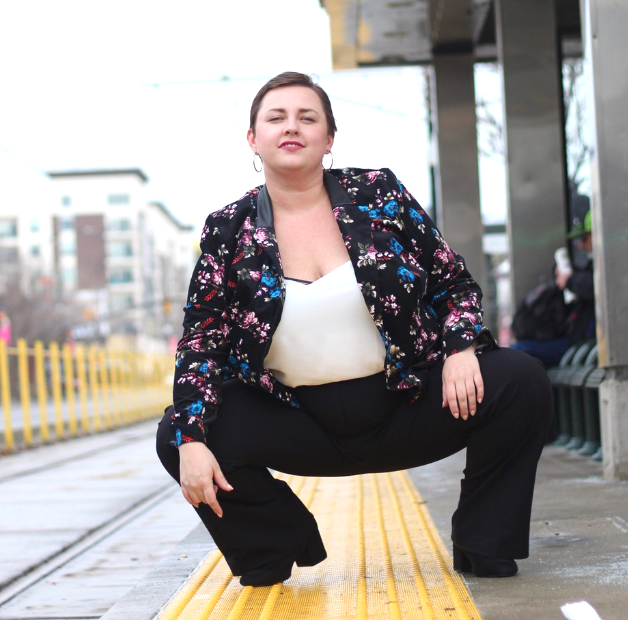 I teach courses, offer 1:1 sessions, and I'm a strategy HBIC. I'm working on a content site where i'll be posting more posts for influencers and bloggers, but I felt the need to publish this TODAY.
Below, i've shared 101 blog post ideas that are relevant while we self-isolate during COVID-19, with a SPECIAL focus on creating content that uses affiliate links.
Let's get started.
Wait! A Quick Note on SEO!
Make sure your blog post titles and copy include the words "coronavirus," "COVID-19," or terms like "self-isolation."
Ask yourself, "What would someone Google TODAY to find this post?" Boom.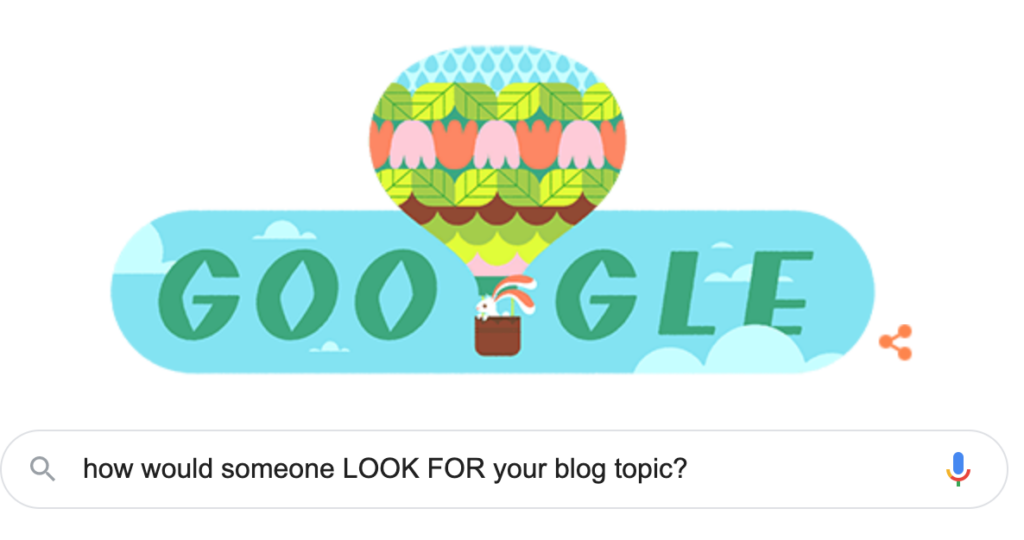 Home, Food, & Family Blog Posts During COVID-19
Okay, so I don't have kids, but I do have a pretty dang cute dog. A lot of folks do have kiddos at home and it's a wholeeee period of adjustment.
In addition to managing a new type of family life, folks are using this time to tackle home projects, but they're avoiding going to the home improvement store.
Here are some blog post ideas:
Cleaning out My Closet: Share how you decide what to keep, your process, photo updates of your progress, etc
Meet My Pet, NAME: (I shared a blog post like this here!) Introduce your followers to your cute pet, and how they're helping you through a difficult time
My Home Office Set Up During Self-Quarantine: It doesn't have to be Instagram perfect! Share what sort of workspace you've created for yourself
My. Dream Bathroom / Kitchen / Bedroom: Get out that Pinterest board, and share a blog post on what your DREAM room looks like!! Example on my vision board post.
COVID-19 Parenting Update: Share what homeschooling tactics you are (or aren't) using, with real talk on having kids home. This doesn't need to come from a place of advice or how-to, you can literally just share how you're hanging in there.
Activities to Save Parents Sanity: Share your favorite books, games, etc, that are keeping your kids occupied and engaged.
Favorite Recipes for Stress Baking: Share your favorite recipes that you make when stress baking.
Reviews of Delivery Services: Do you use HelloFresh or BlueApron or another meal subscription service? Time to do a review!!
My New Routine: Share your daily routine, and be honest about the issues you are (or aren't!) having.
Tackle a Home Project: Do you have paint you've been meaning to use, a home sewing project or other task that you have the supplies for – but haven't tackled? Document the project, and write a blog post about it!
Keeping a House Clean(ish): Share a blog post on what candles, sprays, diffusers, etc, you're using to make. your home inviting. Remember AFFILIATE LINKS!
Getting Outside – Yard Work Update: I may have canceled my travel plans, but I can still garden! I'll be sharing posts on my gardening adventures (with affiliate links to tools ad products I use), as the weather warms up!
Having *I* Fun at Home: Kids aren't the only ones who need to be entertained!! What fun things (crafting, painting, MadLibs, napping, etc) are you doing to have fun right now?
How I Relax: Do you take baths to relax? Do yoga? Share your story and tips on things YOU personally do to relax. Stay away from general tips you don't actually have experience with.
FOOD & RECIPE ROUNDUPS: If you're a food blogger, now would be a great time to create a roundup posts of recipes for people to use while self-isolating. You can make them themed "Air Fryer Recipes for People Finally Using it While on Lockdown" or "Easy Healthy Meals when You're Kids Have Used All Patience." You can also make them food type themed (ie "7 Stupidly Easy Chicken Recipes to Use While in Quarantine)"
Auto Review: Do you love your car? Do a little photoshoot with it (you don't have to leave your driveway), and write a review about it! Share your favorite products you use for cleaning and maintaining it (woo affiliates!). Example here.
<< Looking to learn how to make money from affiliates and negotiate brand deals? Check out my course for influencers!>>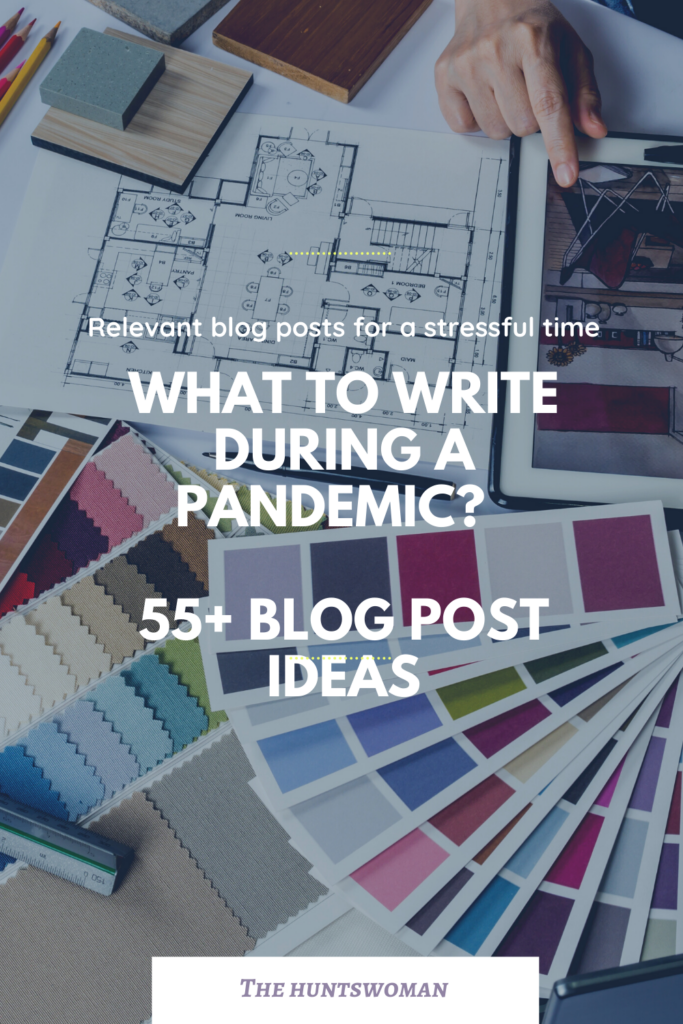 Fashion Blog Post Ideas During COVID-19
This one has been REALLY hard for me, because I've had to cancel all my photoshoots. In addition to beefing up my Instagram content through photoshoots at my house // around my house, here are some blog posts I'm planning:
Fashion Round Up: Round up of your favorite places to shop for a particular type of clothing (I do these posts weekly, example here!)
Interview a Fashion Blogger BFF: Now is a great time to build links to your blog, and you can team up with a Blogger BFF to interview each other for your respective blogS! Example here.
Interview a Fashion Professional: Have you been dying to "pick someone's brain," but know that asking to do that is not cute? Everyone loves to be interviewed, so ask one of your fave fashion professionals if they'd like to be interviewed! Example here.
At Home Spa Treatments: Share your favorite DIY recipes or products to have a spa night in. This could be everything from sheet masks to DIY gel nails!
Fashion Brand Founder: Have you been DYING to work with a particular fashion startup? Get the conversation by asking to interview the founder! Example here.
Subscription Box Review: Yep, just like above with HelloFresh, I recommend that you review a fashion subscription box you've tried!
Your Favorite Comfy Brands: We're all sticking to comfyy clothes, and many folks want to still look like they're wearnig real clothes (not pajamas). Talk about your favorite comfy outfits and where to get soft and comfy clothes!
Empties Roundup: Beauty is a neighboring category to fashion, so share a roundup list of what makeup and skincare products you use until they're empty! Remember those affiliate links.
Publish Forgotten Photoshoots: Go through your IG Feed and Dropbox/Google Drive/etc, and find photos from photoshoots that wren't shared. Now is a great time to repurpose that content with a blog post! Example!
How-To Post: Share a how-to post on ironing, easy tailoring hacks, taking selfies, etc. People are looking to learn new skills right now!
Favorite Loungewear: Share a blog post reviwing a specific loungewear brand, or a roundup of your favorite brands.
Daily Jewelry: Do a little in-home photoshoot, and show what jewelry you like to wear often or everyday!
Finance &. Business Blog Post Ideas During Coronavirus
Business Systems Review: What software and apps do you use to run your blogging business? Share a listicle of your top 7-10 apps, review 1 platform in-depth or share a how-to post on a platform. Remember to review a platform that has an affiliate program! Example!
Camera Equipment Recs: Many bloggers are also photographers, and have thoroughly researched their camera and video equipment. Share a blog post with info on what you've bought and why, with, you guessed it! Affiliate links! Many people will be looking to tart YouTube channels, and will ask you this anyways! Example here.
Digital Goods: What etsy or other downloads have you recently purchased? Do you have your own downloads for sale? Right a post promoting your products or other products you use (affiliate links!!) to share!
Budgeting FTW: How has your personal budget changed with recent events? How are you spending your money? Share with your readers your budgeting adjustments and strategy! Example here!
Roundup of Small Businesses You Love: Small businesses are STRUGGLING, and a great way to share your fave businesses is through a roundup! Those businesses will likely share your posts on their social pages, helping you find new readers. Example here!
Couponing and Saving Money: Coupon and frugal blogging became big business in 2008, and I think it's going to see a resurgence!! IF this topic fits within your brand, dive in! Example here!
Personal Finance Apps: What apps or credit cards do you use in your personal life? Are there any tips you have to share about building credit during a time of economic instabilityy? If you have personal finance knowledge, share tips and relate it to COVID-19.
Learning Personal Preparedness During COVID-19: A lot of people had a wake up call on the need to lean in to being a bit of a "prepper." In this post, share the new decisions you're making to be more personally prepared, from finances to insurance to stocking your pantry.
Freelancing & Side Gig Tips: People are getting laid off, and need to be able to make ends meet. Share tips for getting a specific side hustle or freelance gig (a type of gig that you have done in the past).
<< Looking to learn how to make money from affiliates and negotiate brand deals? Check out my course for influencers>>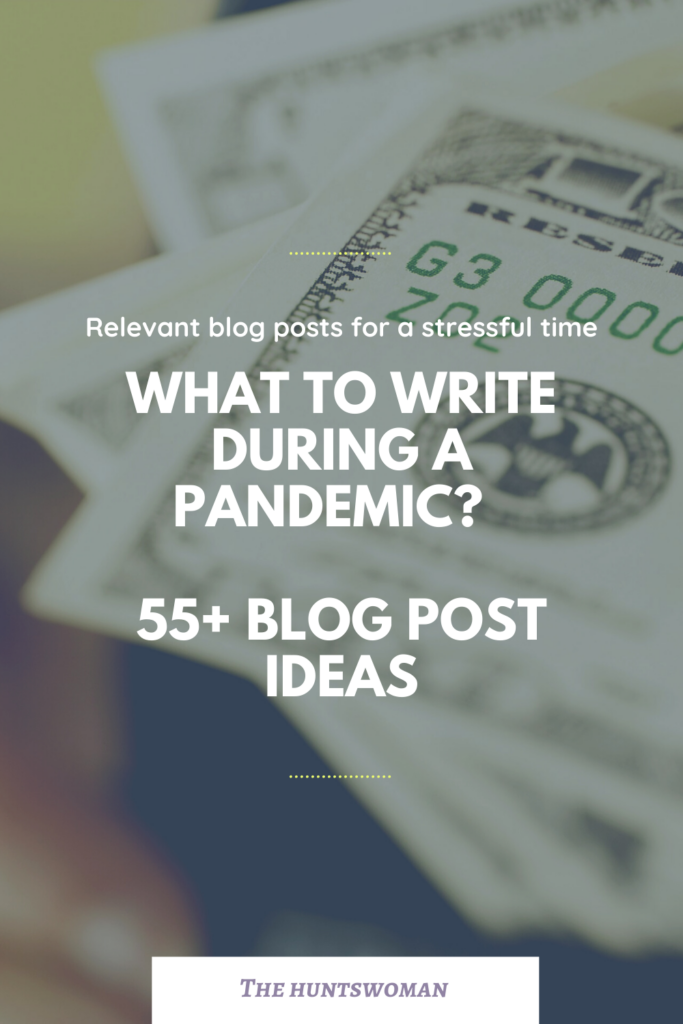 Personal & Spiritual Blog Post Ideas during COVID-19
I shared my first dedicated spirituality post this week, because I have been having a HARD TIME. Here are some ideas for folks who want to get more personal during this time:
Self-Quarantine Bucket List – What I'm Doing at Home: Do you want to start learning a language, take an online course, or another goal? Do you want to make pillow forts or camp in the backyard? Share a bucket list for self-quarantine!
Share Your Personal Faith: Don't start proselytizing! That said, now would be a great time to discuss how your faith helps you trying times.
Interfaith Experiences: We're seeing a lot of interfaith groups pop up! If you're part of one, share how it came to be or tips on creating one!
Spiritual Wellness Roundup: What books (prayer books, versions of your religious text, etc etc) do you use? Do you use any spiritual or meditation apps? Share a review, and explain how these have been helpful to you.
Interview a Spiritual Person about Resilience: We all have spiritual giants in our lives, and these people have usually seen some you-know-what hit the fan. Do an interview with them on resilience, community, or another topic that would be helpful for people to read..
Five Spiritual Influencers: Maybe "influencer" isn't the right word, but in this post you could share how 5 people have helped you with your personal faith and through hard times.
Setting Boundaries During Trying Times: Folks are freaking out all over the internet, and it's important to be mindful of boundaries. Write a post about you share and communicate boundaries during stressful times.
Personal Faith & Parenting: For those who have kiddos, how are you coming together as a family and using your faith in this time?
COVID-19 Mental Health Update: For those who are more open about mental health on their blog, share what coping strategies you're using – or just share an honest post about where you're at.
Share Your Proposal Story or Other Story about Your Partner(s): Obviously you want to get permission for this one, but you can share how your partner(s) and you and teaming up during this time period, and share a bit about your story (also, brag about them!).
Share a List of Quotes or Sayings: Share wise words that help you feel more capable, empowered, etc.
Where I Want to Be in a Year: This one is a bit scarier, but I've found that sharing real and specific goals has helped me ENORMOUSLY in accomplishing them. There's nothing so effective as telling the world what you've set out to do! It's a whole new level of accountability.
<< Related Post: Why Bloggers Should Be Using WordPress >>
Crafting & DIY Blog Post Ideas During COVID-19
This topic is a little different, as you'll either be repurposing old content with a COVID-19 angle for people looking for craft projects, or you can share COVID-19 themed crafts.
Hey, we love a sassy cross stitch tutorial.
You can create how-to posts for people wanting to get started in a craft you love, share a tutorial, etc.
Fun & Fluffy Posts
Sometimes, you need a blog post idea that you can write quickly. Here are a few fun and fluffy blog post ideas:
Movie and TV Show Recs: For example, "My Top 7 Fave Cheesy & Uplifting Movies to Watch During Self-Quarantine." Be sure to use affiliates for streaming services or amazon affiliate links!
Favorite COVID-19 Memes: Hey, memes are gonna get us through this! Share your fave memes (with attribution) in a post.
What I'm (Stress) Eating| Snack Recs: Share a non-shaming post about what snacks or foods are helping you keep it together right now!
Wine & Spritzer Recs: For those of us who love a good glass of wine, spritzer or whiskey – what spirits would you recommend indulging in right now? Folks are having Happy Hour on various platforms, and now is the time to join in!
Review an Online Tour of a Museum: Various museums have online tours, where you can "walk" around. Do one of these tours and share the story + your response to arat pieces. Alternatively (or additionally), you could watch your first opera, as The Met Opera is live streaming performances for free online!
BONUS TIP: Hunting Around for Blog Post Ideas During Coronavirus
Another thing you can do (that I do OFTEN), is pull out your Amazon order history or your bank account statement. What have you recently spent money on that you can review for affiliate revenue?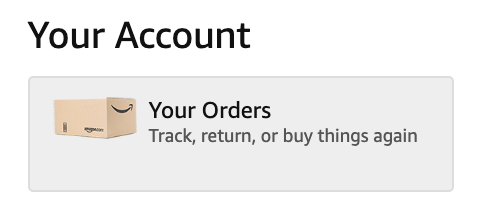 Want to Level Up?
If you're looking for a coach or classes to help you build your business, check out my consulting site and drop me a line! I love working with bloggers, and I'm REALLY FREAKING PASSIONATE about the power of affiliates, partnerships, and diversifying one's income.
I think we've all had a "Time to diversify my revenue streams!!!" wake up call.
Let's team up to make money HAPPEN. My website here.
Let's Hang Out
If you want to stay up-to-date on my blog posts, I recommend joining me on your favorite social media platform (Facebook, Instagram or Twitter).
More of an email kind of person? Subscribe here!
[FTC Notice: This post contains affiliate links, meaning I earn a small commission if you purchase a product through my link. Affiliates help me write more great content, and I only endorse products I truly love.]
What to Read Next
Still scrolling, huh? Alrighty, here's some other helpful posts: