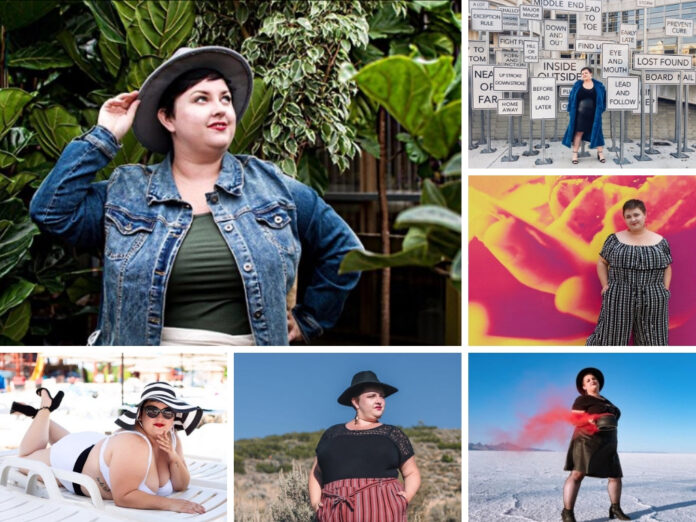 Hey there! This post contains affiliate links.  Using my links means I earn a commission, which helps me create more rad content.  More on affiliates here.
Are you looking for ideas on where to take the best photos for Instagram in Salt Lake City and Utah?
I got you!!
This post is all about Instagram worthy spots in Salt Lake City and Utah.
Being a fashion blogger means that I spend a LOT of time scouting locations for photoshoots – we've gotta get that perfect shot for my Instagram!
I sometimes scroll through hashtag like #UtahBlogger or #SaltLakeModel to try to find new places to take photos, but people usually don't geotag their photos!
-_- Rude.
So, to help first-time visitors to Utah and my fellow bloggers, I've shared a list of some of my favorite places to take photos. I've mixed in my own photos as relevant, and I have a few places left on my list!
Salt Lake City – Instagram Photo Locations
In this section, we'll focus on Salt Lake City! Im going to share some of my fave Instagram spots in SLC
Instagram Photo Location #1: Salt Lake City Capitol Building
This is a popular spot for brides, and I did my photoshoot featuring a white business suit from Part & Parcel here. I went on a Sunday when it's less crowded. It took us a minute to find this gorgeous staircase in the center of the building, but it was so worth it!
More photos from this Instagram photoshoot here!
People also love taking photos outside of the Capitol Building in the spring, when the cherry trees blossom!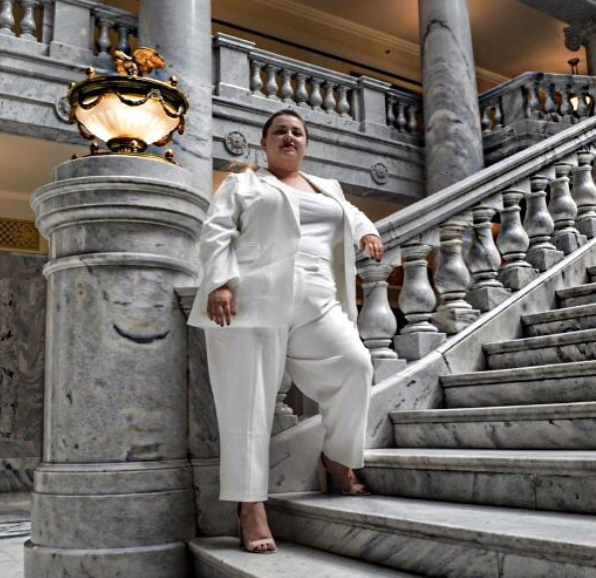 Instagram Photo Location #2: Cactus and Tropicals
Next up on my guide to photo spots in SLC, we're headed to the jungle!
Errrr, kind of!! We're headed to a greenhouse!!
I love greenery, and the Cactus and Tropicals greenhouse in SLC is a great place to take some photos with a more jungle-esque vibe. Be sure to call ahead to see if they're open, as they sometimes close for weddings!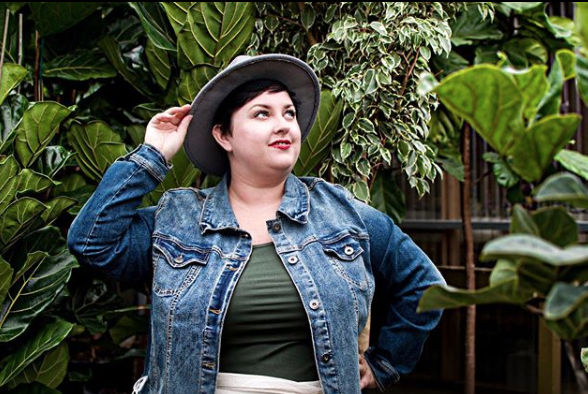 Instagram Photo Location #3: UMOCA (Utah Museum of Contemporary Art)
Next up, we're getting artsy
This art installation is actually to the side of UMOCA, and it's outside! It's great for more graphic photoshoots. I recommend shooting here on a Sunday, and using a long range lens on your camera. My sister took these photos, and she had to stand across the street to #GetTheShot!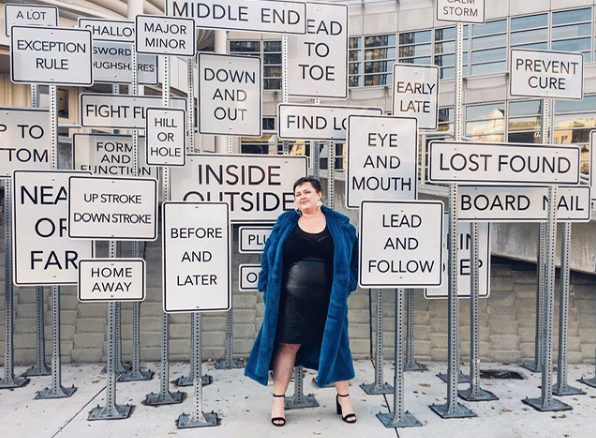 Instagram Photo Location #4: Gateway Mall
This mall has various pop up experience events, and they also have bright graphic walls scattered around.
Also, they have escalators and a host of outdoor art installations that are perfect for the gram! A couple photos down you'll see a photo of me on the rainbow steps!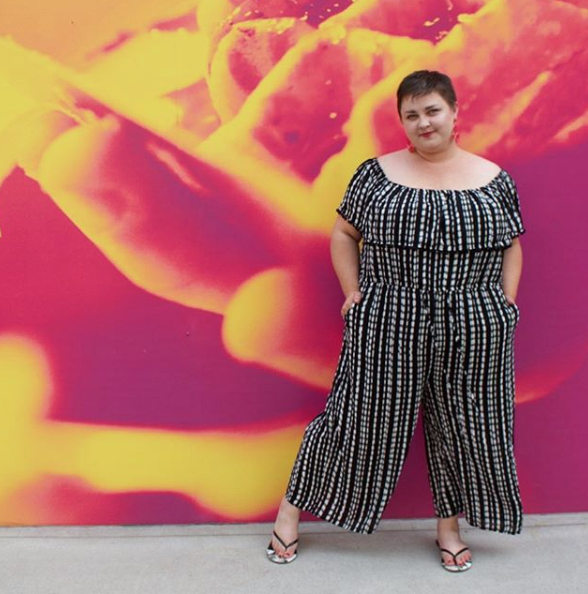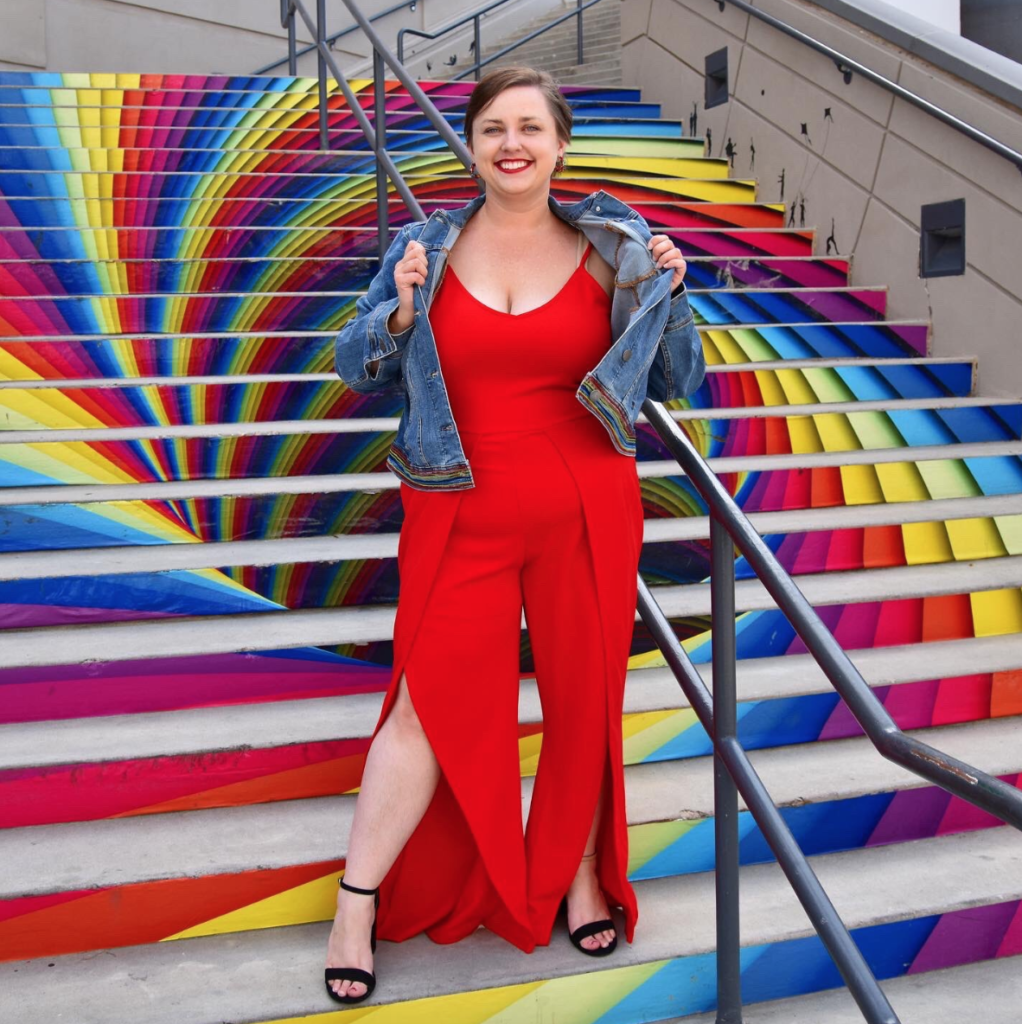 Instagram Photo Location #5: Shops Along Broadway Street
"Broadway" is a popular area in SLC for smaller stores and indie shops. There are bright walls and interesting stores scattered around, perfect for lifestyle bloggers.
As you look for the perfect Instagram spot, be sure to narrow your focus into little vignettes. Looking at the whole row of shops can be overwhelming, so move your eyes slowly – appraise your surroundings!!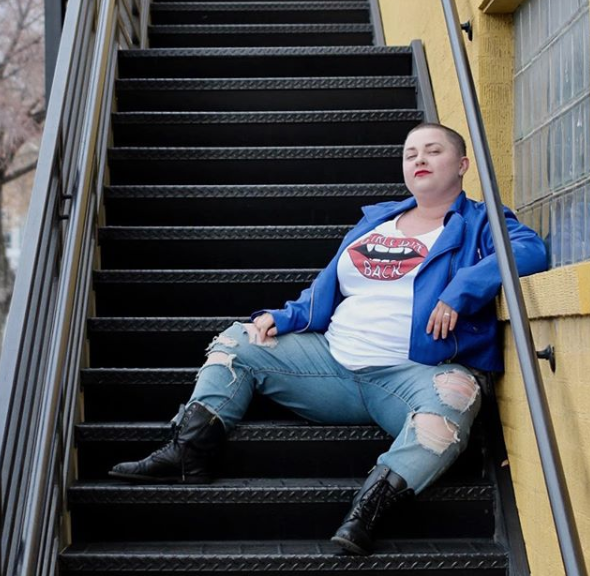 Instagram Photo Location #6: The Joseph Smith Memorial Building
This building is STUNNING inside, but it's not, shall we say, blogger friendly. The exterior is gorgeous, tho!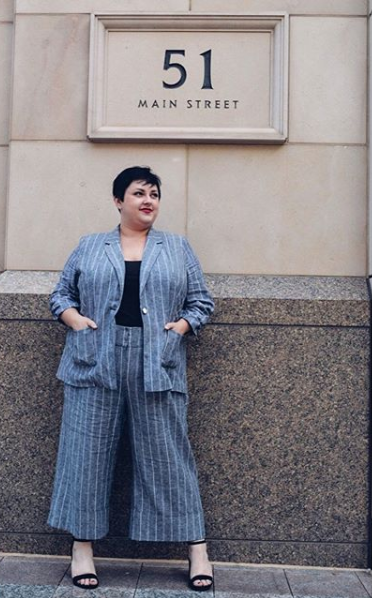 Instagram Photo Location #7: Library Square & The Salt Lake City Library
This area is PACKED with great photoshoot locations. From the stairs and arches of the Salt Lake City Library, to the exterior of The Leonardo – you have OPTIONS!
I recommend coming here in early afternoon on a Saturday or other low traffic periods!
Instagram Photo Location #8: Copperhive Vintage
Want to take photos amongst unique vintage pieces and antiques? Head over to Copperhive Vintage, where you can snap pics next to murals around the building and poke your head inside. Be sure to call ahead to clear taking photos with the owners (they're awesome!).
Check out Copperhive Vintage here!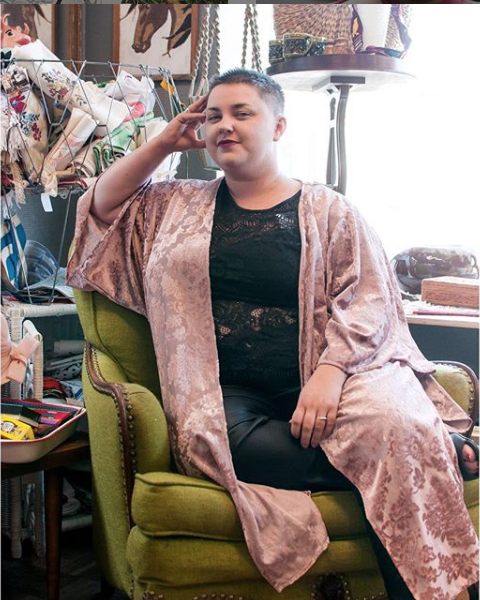 Instagram Photo Location #9: Memory Grove Park
This park is freaking gorgeous and there are a ton of little vignettes. I had a blast doing this Ursula cosplay photoshoot at the fountain at Memory Grove.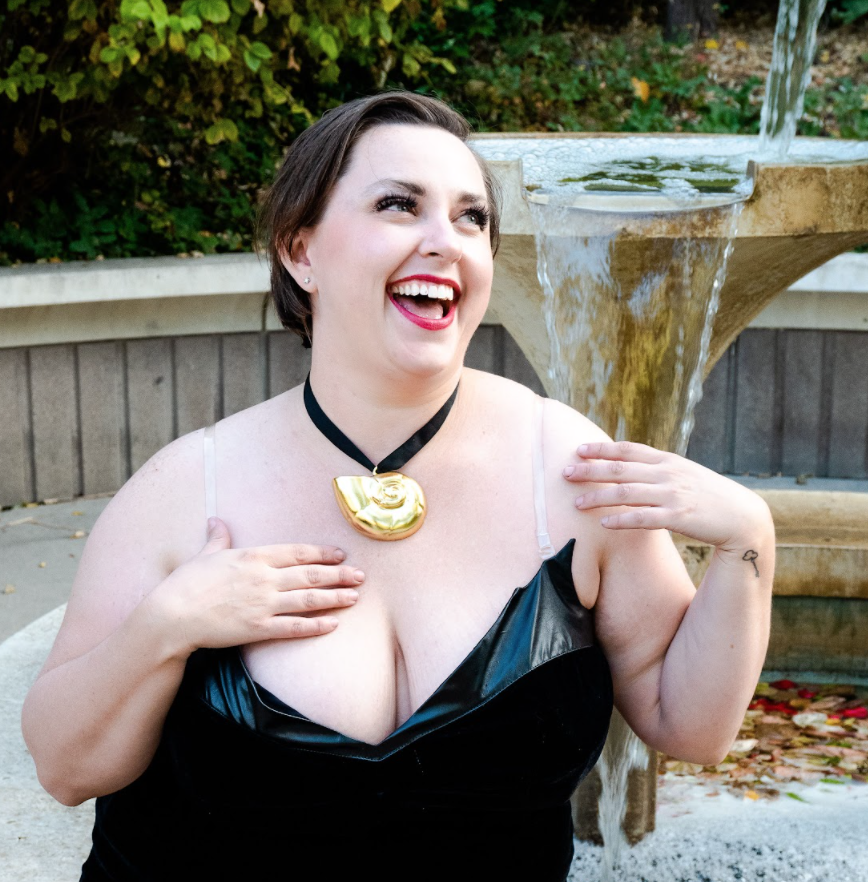 Instagram Location #10: Skate Park
Next up, we have a Skate Park in SLC! I had a blast shooting here, and I got *to* the skate park at 6AM to have the park to ourselves!
Skatepark is in Sugarhouse, UT!
Still hot

Still wearing a mask <3 pic.twitter.com/0ZSyjrVf3J

— brianne FUCK TERFS huntsman (@the_huntswoman) February 24, 2022
Location #11: Tracy Aviary
This space is dedicated to conservation, and they have a lot of rad gardens and outdoor art installations! I haven't done a photoshoot here, but they're on my list.
You won't believe your ears! We've partnered with the TravelStorys App to develop a self-guided tour of our Jordan River Nature Center. Download the app, then head over to explore our new Nature Center! https://t.co/kpMQz1rrdv pic.twitter.com/xFpI95srkJ

— Tracy Aviary (@TracyAviary) September 24, 2021
Additional Popular Instagram Locations in Salt Lake City
Below, I've shared a few more ideas for photoshoot spots in SLC!
Salt Lake County Building – with Clock Tower
Utah's Hogle Zoo
Big Cottonwood Canyon
Spiral Jetty at the Great Salt Lake
Utah Ice Castles in Winter
Popular Instagram Photoshoot Locations in Utah
Okay, let's expand a little outside of Utah – shall we?
Instagram Photoshoot Location #12: Bonneville Salt Flats
This place is so dang editorial, it's ridiculous! It's located about an hour outside of SLC, and it's worth the drive! There aren't any amenities onsite besides bathrooms, so be sure to pack in LOTS of water and food.
Also, the weekend has LOADS of folks photographing on the Salt Flats, so I would try to go out during the week, if possible!
More from this shoot here!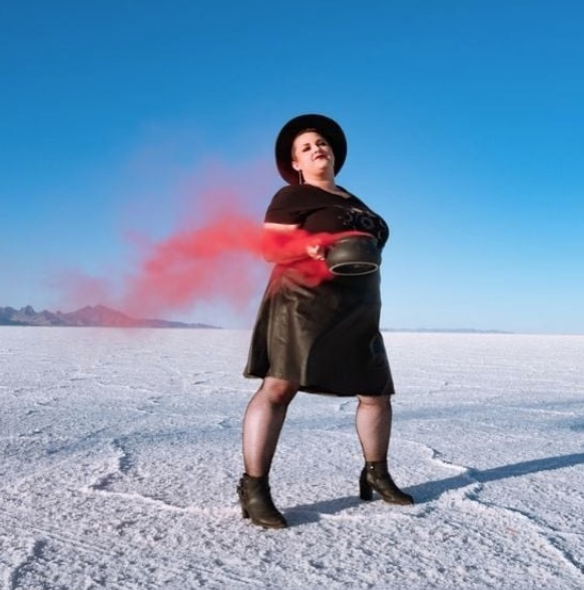 Instagram Photo Spot #13: Little Cottonwood Canyon
Utah is a mix of desert and mountains, so if you want a southwest vibe then you'll want to scout bike trails near your hotel or Airbnb. These trails will have easy access points (and parking!) for photoshoots.
See more from this shoot here.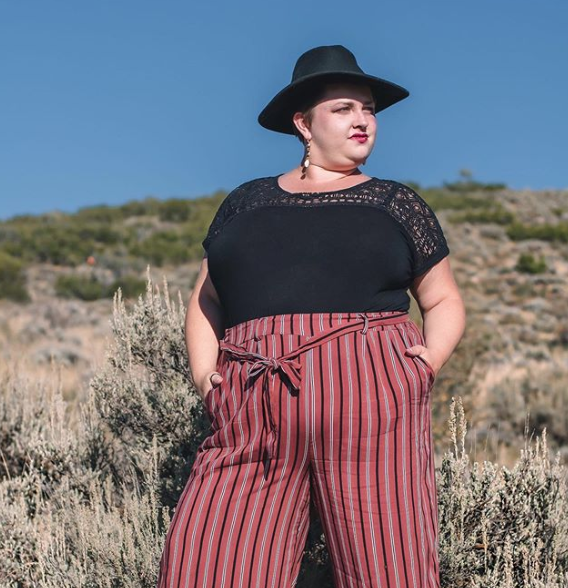 Southern Utah Instagram Location #14: Little Sahara
Located about 3 hours of SLC, this national park is a LITERAL "Little Sahara." Think rolling sand dunes and gusty winds. Be prepared to be COVERED in sand when you're done, and pack water and food.
See more from this photoshoot here.
Utah County Instagram Spot #15: Seven Peaks in Provo, Utah
Ok, let's talk about Utah County! Located about an hour and a half from SLC, Seven Peaks is a family waterpark. I had a great time doing a swim look book there! If you tend to be self-conscious, I wouldn't do an IG photoshoot here – folks will definitely stare. I didn't mind, tho! <3
See more photos from this photohoot here!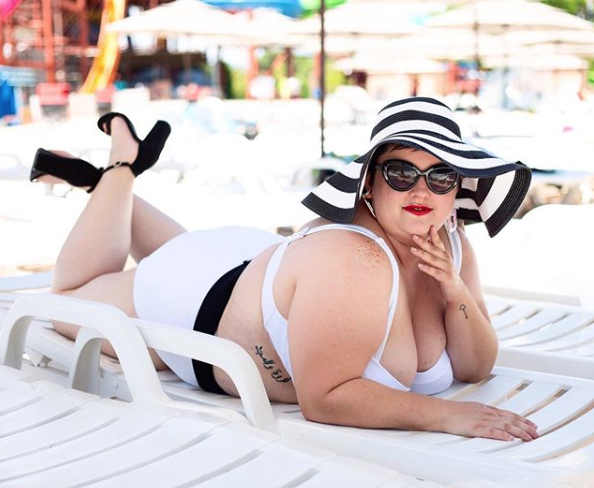 Utah Instagram Location #16: Monroe Hot Springs
Located about 3 hours from Sal tLake City, Monroe Hot Springs is a SUPER instagrammable experience. Hot springs pour into bathtubs, as well as various pools around the property. They also have buses and other options for an overnight stay!
More on my visit here.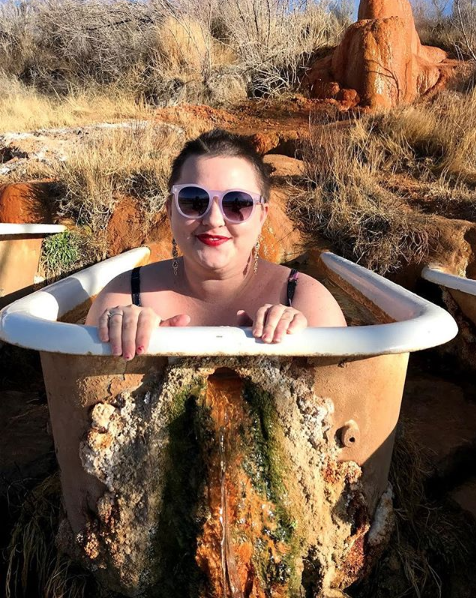 Utah County Instagram Location #17: Thanksgiving Point
Ok, so another great photoshoot location is Thanksgiving Point! This place is MASSIVE, and you could easily do at least 7 different shoots here! Be advised that Thankgiving Point does charge a photography fee – it keeps money to keep this place going!!
Ashton Gardens: Waterfalls, greenhouses, italian Garden, Secret Garden, etc
Butterfly Enclosure
Farm Areas
Discover Museum

Utah Instagram Location #18: Color Wall in Draper
A super smart business put up the "Color Wall" in Draper, Utah. i had a blast taking photos in different outfits against this backdrop!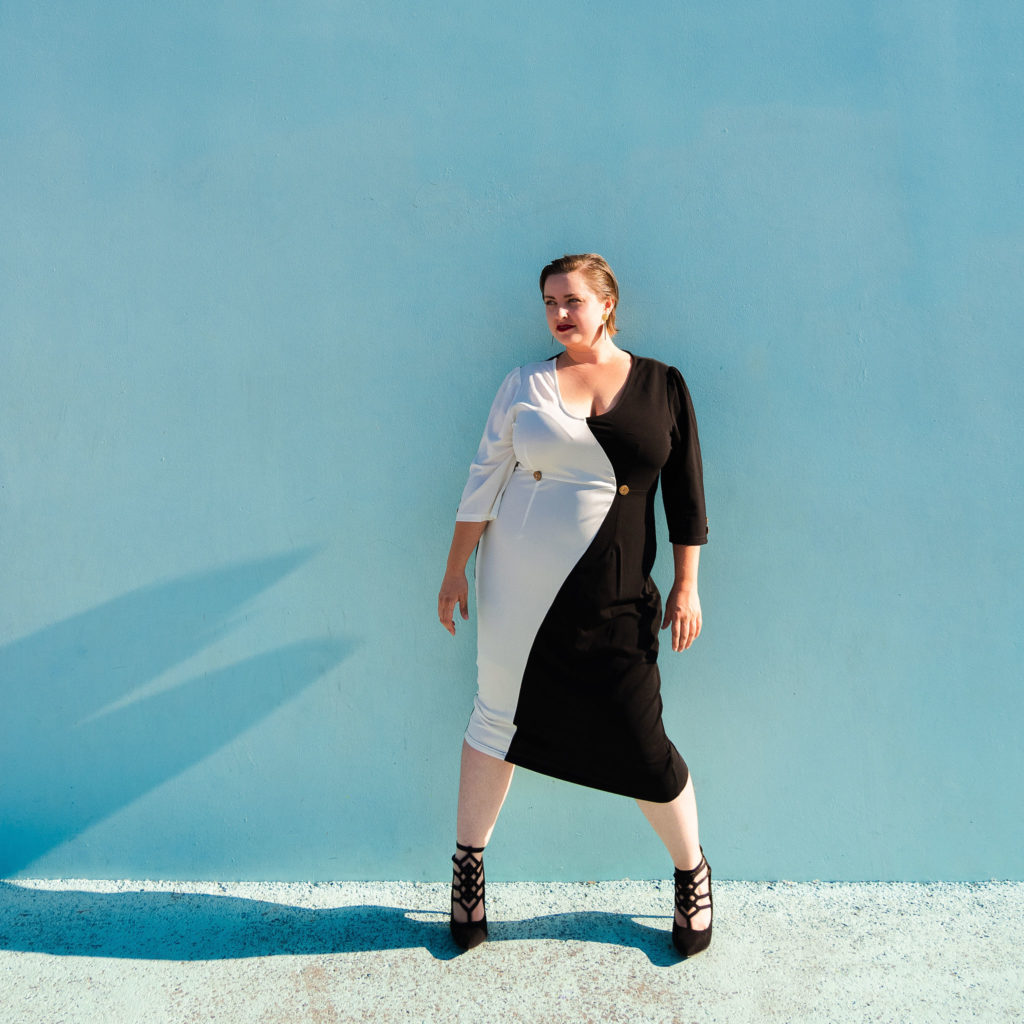 Instagram Photo Spot #19: Parking Garage
I had a blast doing this Carmen Sandiego photoshoot in a PARKING GARAGE of all places! Make sure to bring an extra light source, as parking garages are dark!
Full photoshoot here!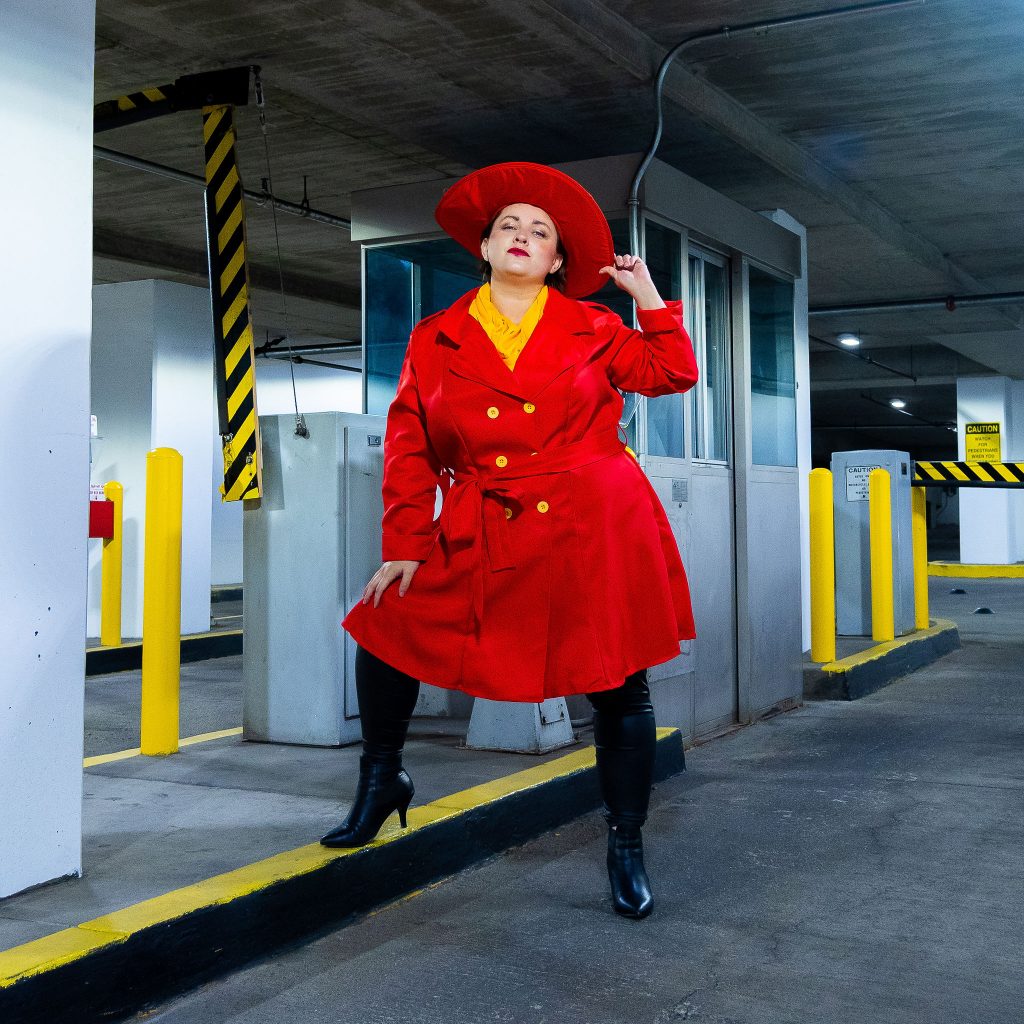 Instagram Location #20: Bridal Veil Falls
I've never done a photoshoot here, but it's on my list!
Location #21: Goblin Valley
OMG! I had such a blast planning and directing a creative shoot in Goblin Valley, Utah! We did a whole "space explorers" theme and it was so fun.
More photos from this shoot here!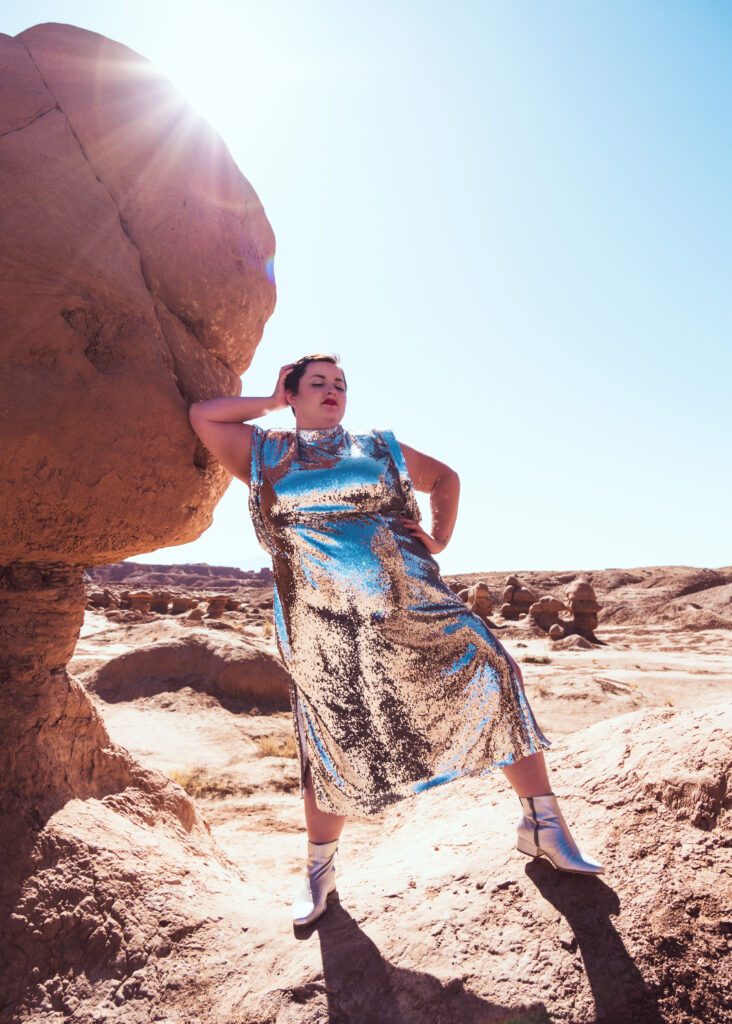 Location #22: Side of the Road Cowgirl Photoshoot
Ok, so I took these photo off of the Mountainview Corridor Highway! We pulled into a little off road to get these fun shots! Make sure to never trespass and follow all legal and safety rules!
More photos from this shoot here!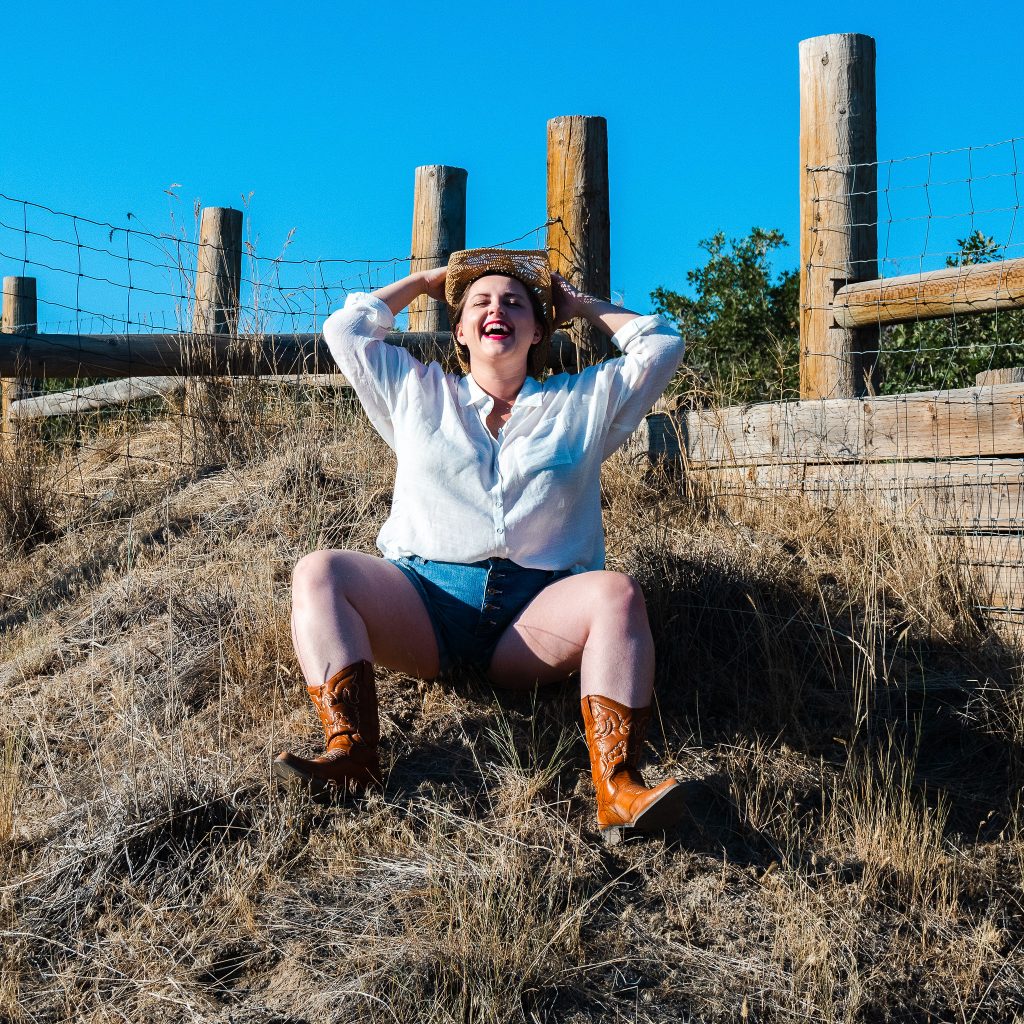 Location #23: Living Planet Aquarium
I haven't done a photoshoot here, but I've visited to scout it as a location! They have rad exhibits, a well as a whole tropical indoor garden!
Plus the SUPER RAD outdoor installation would be so cool!
Have you gotten your tickets for Nights Under Lights yet? Our first event is in celebration of Earth Day on April 22nd, starting at 7 pm. EECO will light up the sky in a performance of colors as you watch from below. Get your tickets before they sell out!#earthday pic.twitter.com/2laYZ5H9ok

— The Living Planet (@LivingPlanetUT) April 6, 2022
This post was all about Instagram worthy spots in Salt Lake City and Utah.
More Utah Recommendations
Want to explore more of the Beehive State? I've written a bunch of guides below!
Want More Tips on Taking Photos in and Visiting Utah?
Join me on my Instagram, where I share frequent photos from all over the state! I love giving recs to tourist and collaborating with other bloggers!