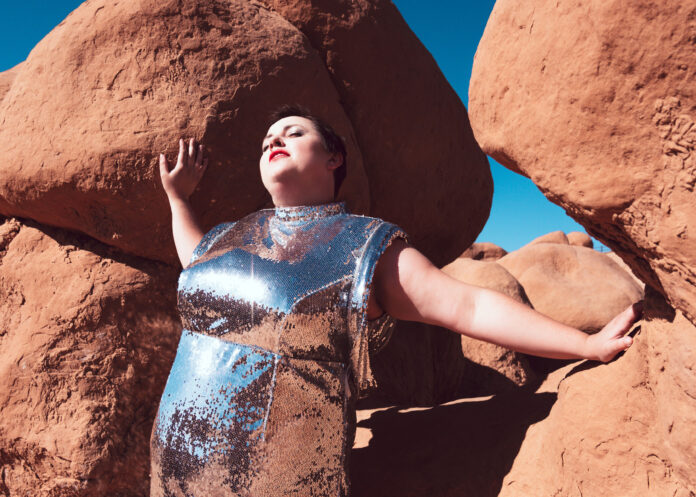 Hey there! This post contains affiliate links.  Using my links means I earn a commission, which helps me create more rad content.  More on affiliates here.
I am SO excited to share this photoshoot with you today. I have been working on leveling up in my editorial modeling and creative direction, and this photoshoot, called, "Space Babes!" definitely did that for me.
The Team
Part 1: The Inspiration – Plus Size Fashion Editorial
A couple of years ago, I was inspired by images of Gobiin Valley, Utah. The area has really unique rock formations, and looks like it would be the perfect location for a 1950's B movie or as a set for an old episode of Star Trek.
I'm a HUGE science fiction and fantasy nerd (if you're also a nerd, you'll note the StarGate photo and the photo of the Mars Rover below), and I started to daydream about being a space explorer on a planet that looks like this.
What would happen, I wondered, if there were aliens – and space explorers?
The Research – Early Futurism
Most of the imagery around space exploration is rooted pretty firmly in what we saw in the 1950's and 1960's. Household objects repurposed as space helmets, loose or super revealing clothing – the first iteration of the "Space Babe."
The Research – Futurism in the 21st Century
Fast forward a few decades, and photoshoots still refer to this imagery. They feature runway models who are very thin, and fit the beauty standards we expect from androgyny.
Seeing these photoshoots, I thought to myself, "This, but make it FAT."
<< Want more rad editorials like this in your inbox? Join my fashion-focused email list here! If you love business and making money, then join my business email list here! >>
The Challenge of Styling
Despite being 67% of the population, it is very difficult to find statement pieces in plus sizes.
This dress from ASOS was used for this shoot. Unfortunately, only 1 arrived the wrong dress arriving in place of the second one.
This meant that throughout the photoshoot, Nikki and I were taking this dress on and off, each wearing it.
Prop Creation
I purchased some laser guns from my local Target, and spraypainted them silver. Silver boots are from Woman Within! <3
The Photoshoot – Plus Size Editorial
The team drove down to Goblin Valley in the early AM of October 2020.
Please enjoy these photos. <3
Part 2: Plus Size Alien Fashion Editorial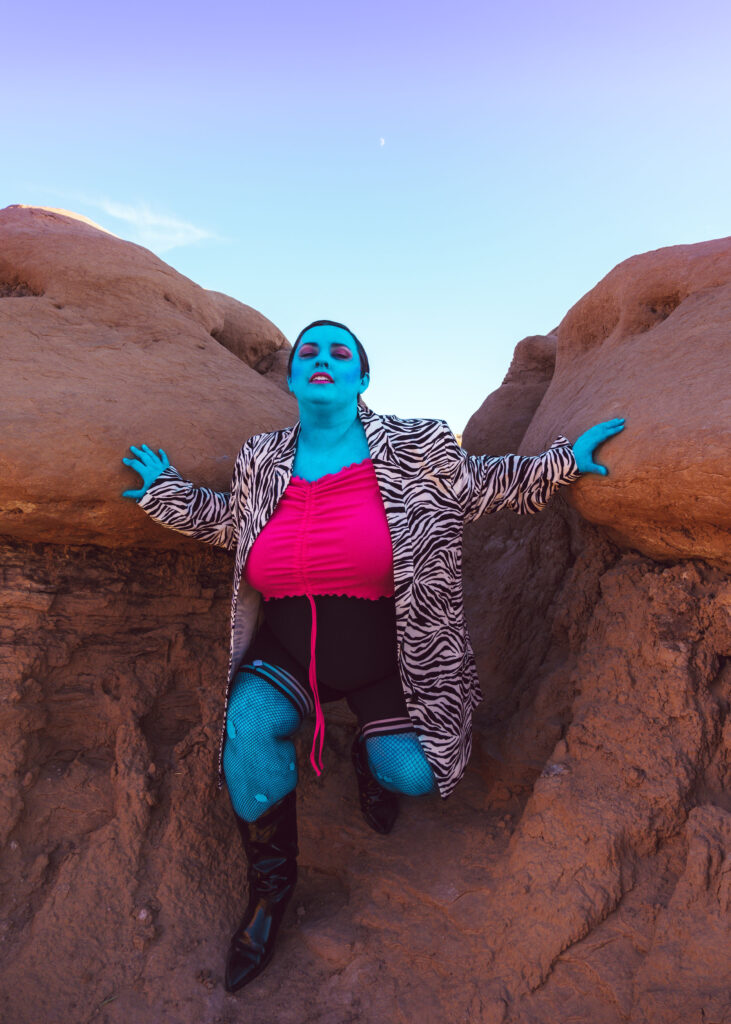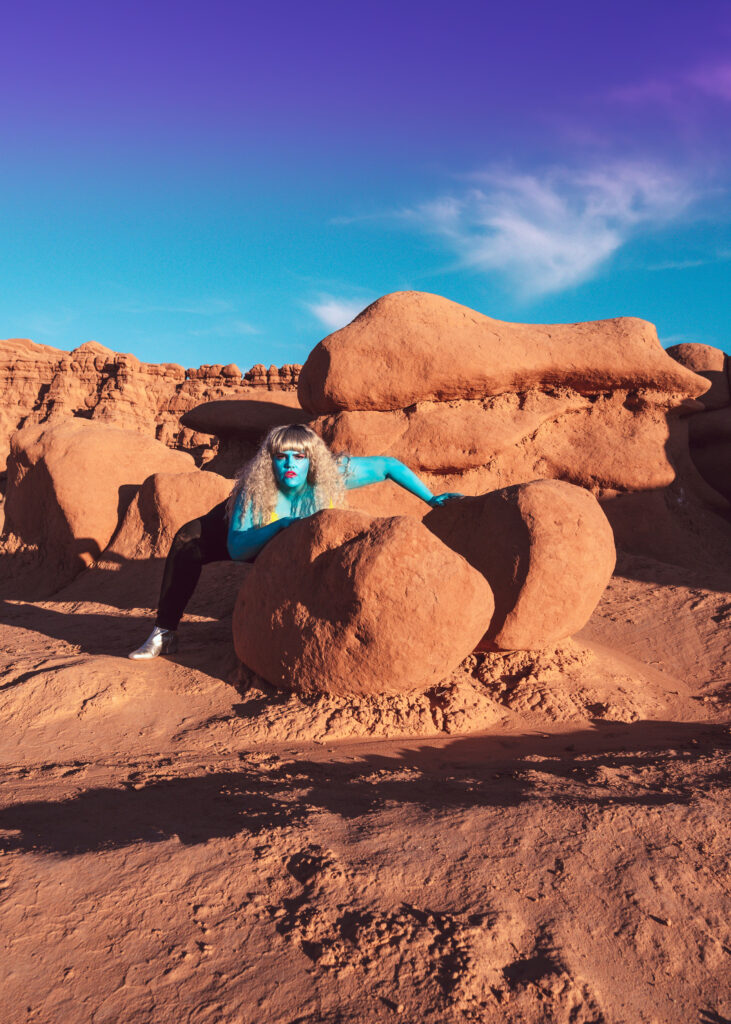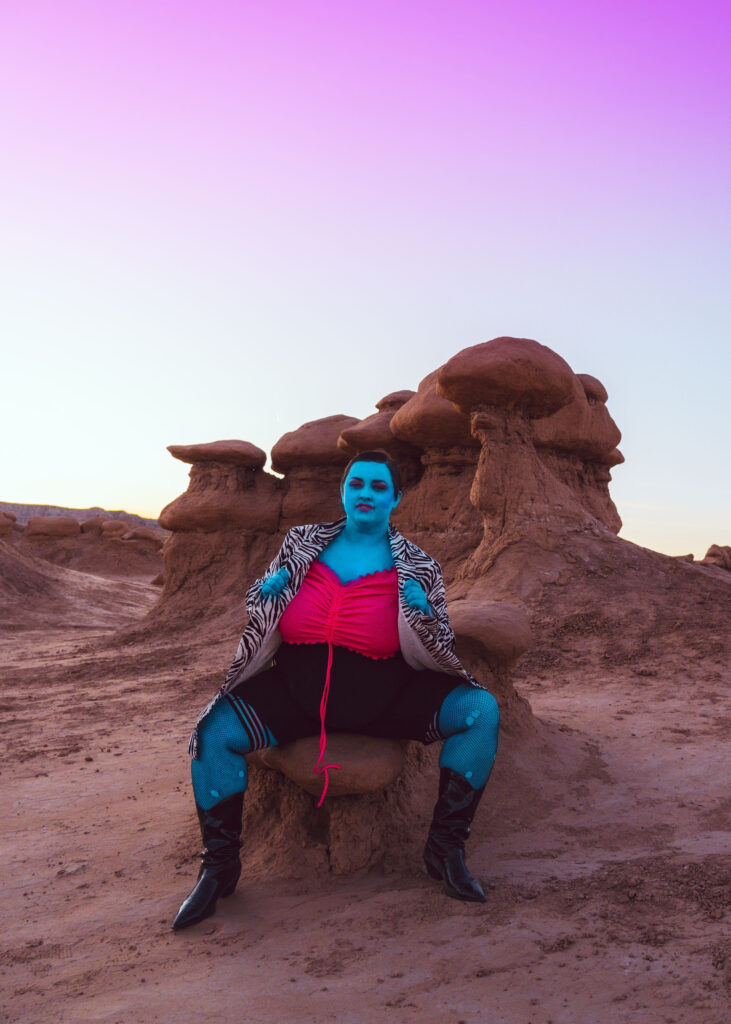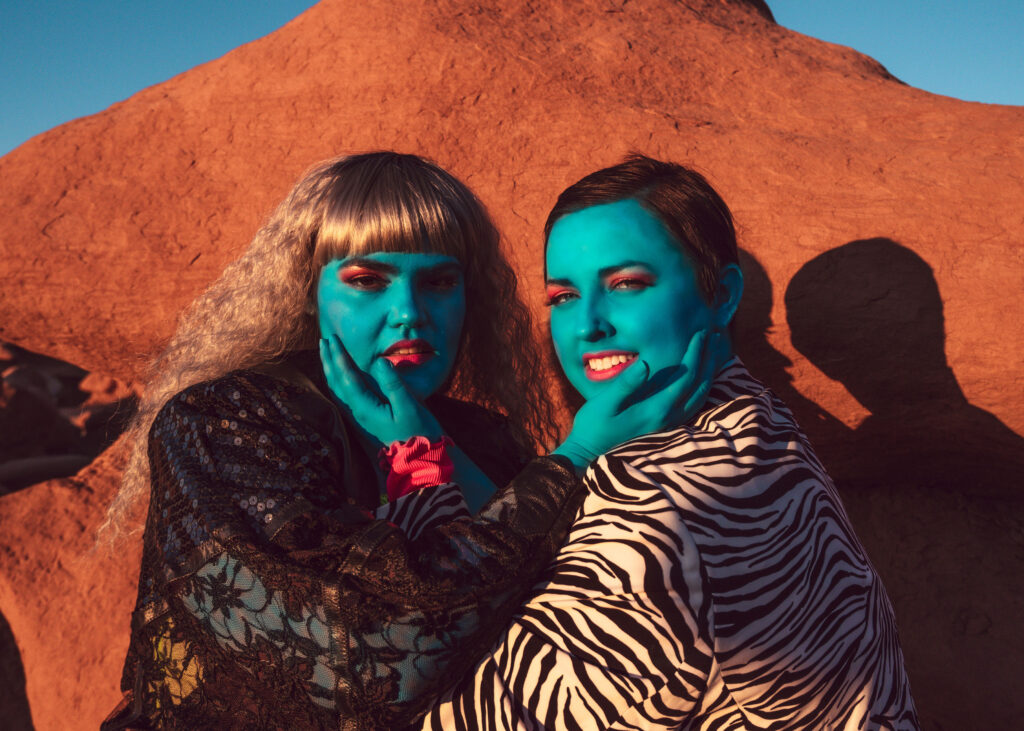 More Plus Size Fashion Editorials
Love Fashion? Join VIP!
If you want to stay up-to-date on blog posts like this, I recommend joining me on your favorite social media platform (Instagram, TikTok or Twitter).
More of an email kind of person? Join my email list here, and my fashion email list here!