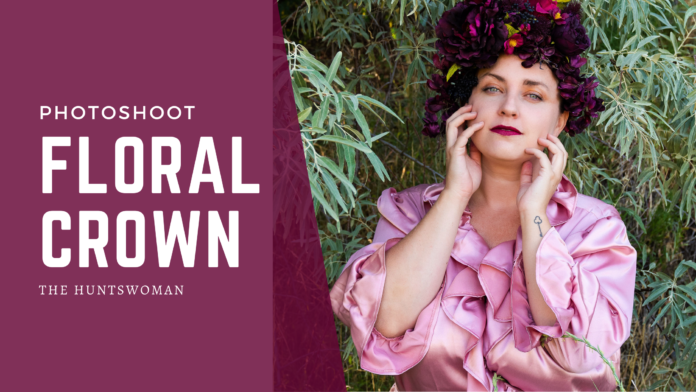 Hey there! This post contains affiliate links.  Using my links means I earn a commission, which helps me create more rad content.  More on affiliates here.
This week, I've been going through my photo archives and finding images that I totally failed to share with y'all! I've added sharing these images to my blog content calendar, and today I'm sharing images from the plus size floral crown photoshoot I modeled & directed in 2020!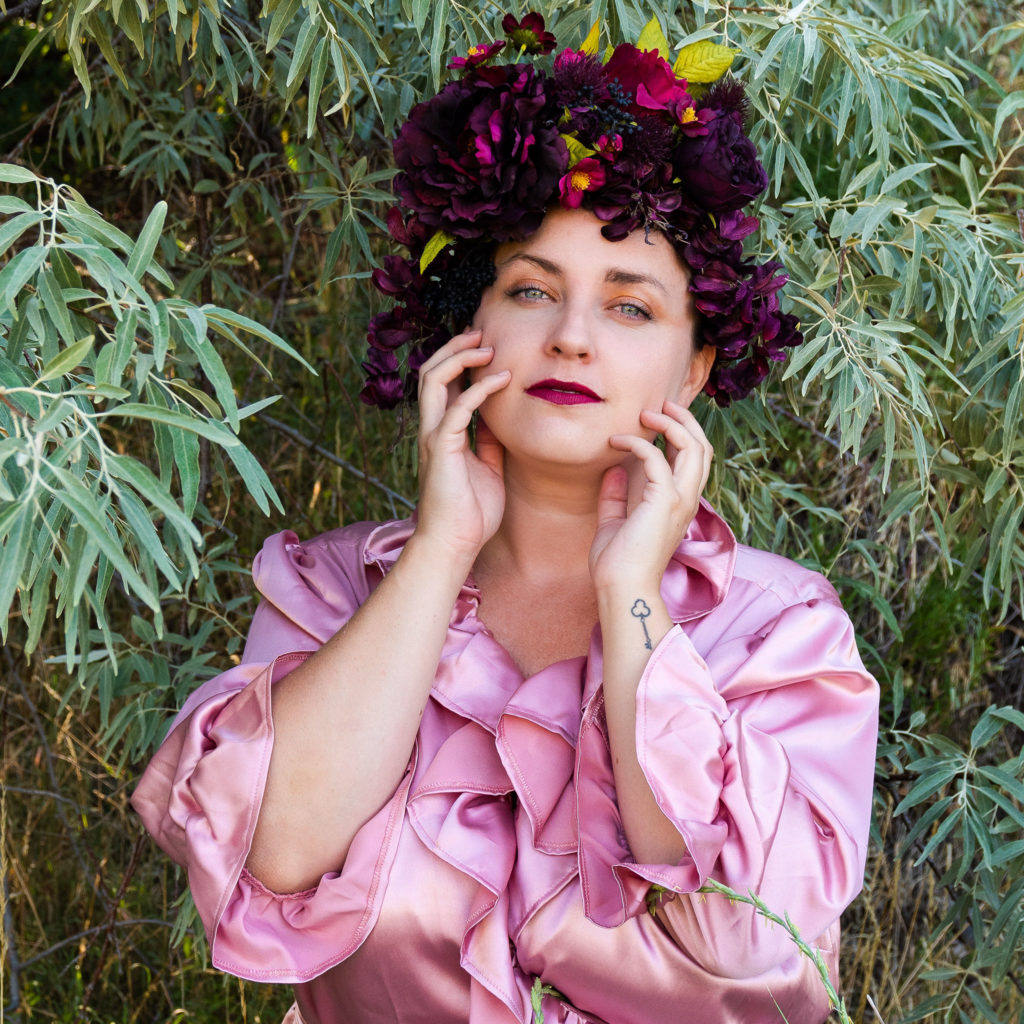 Floral Crown Photoshoot
Something that you don't see in these floral crown photoshoot images is yours truly balancing this floral crown on my head.
Ahem, you see this crown hung out in the front seat of my car for MONTHS. I waited until it was safe to put this floral crown photoshoot together, and while I waited… well, the floral crown started to fall apart!
So, let this be a lesson to you! If you're planning a floral crown photoshoot, be sure that you complete the photoshoot within a few weeks of getting te floral crown.
This one was precariously perched on my head, lol!
Floral Crown Photoshoot – Team & Styling
Plus Size Model: Brianne Huntsman (moi!)
Creative Director: Brianne Huntsman
Photographer: Angela Petersen
Gown: LOUD BODIES
I also chose this Maybeline SuperStay Ink Crayon Lipstick ($9.99) color to mirror the deep purples in the images.
Floral Crown Photoshoot – Photos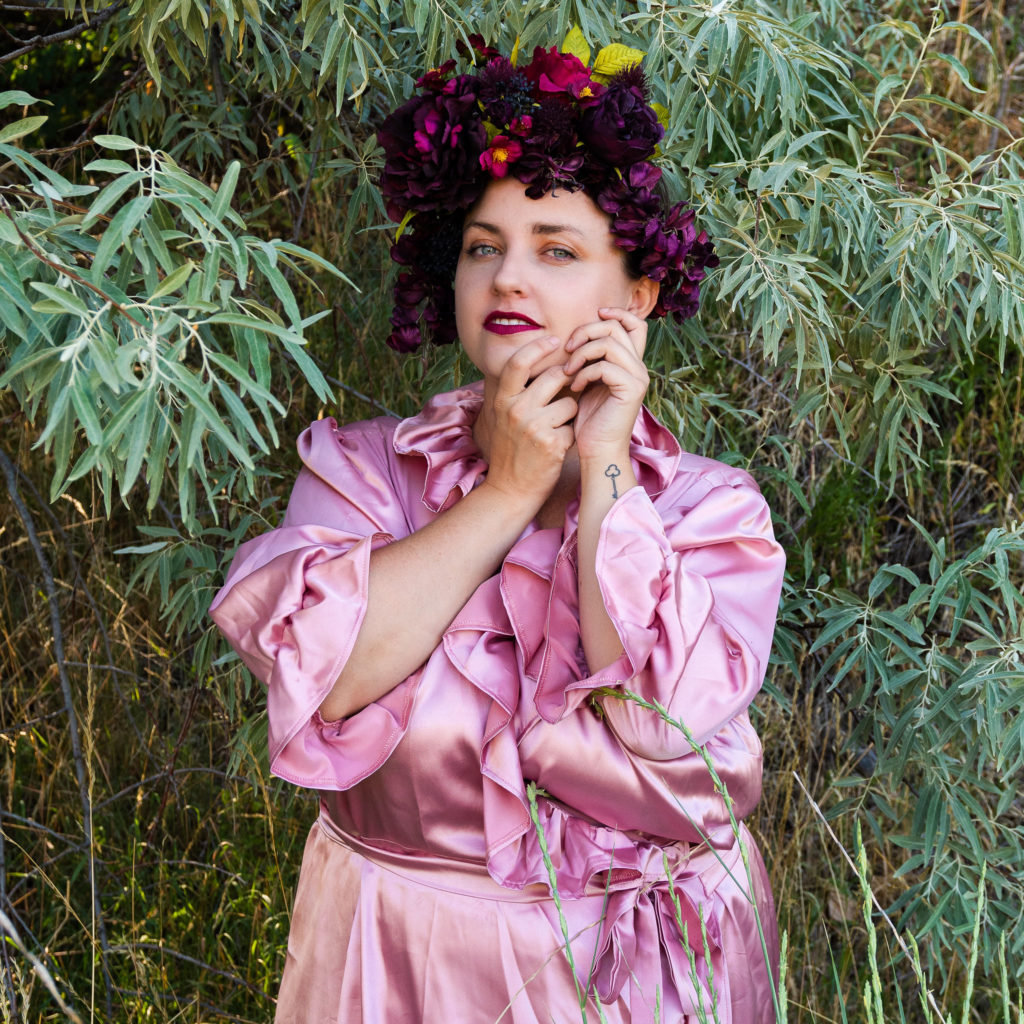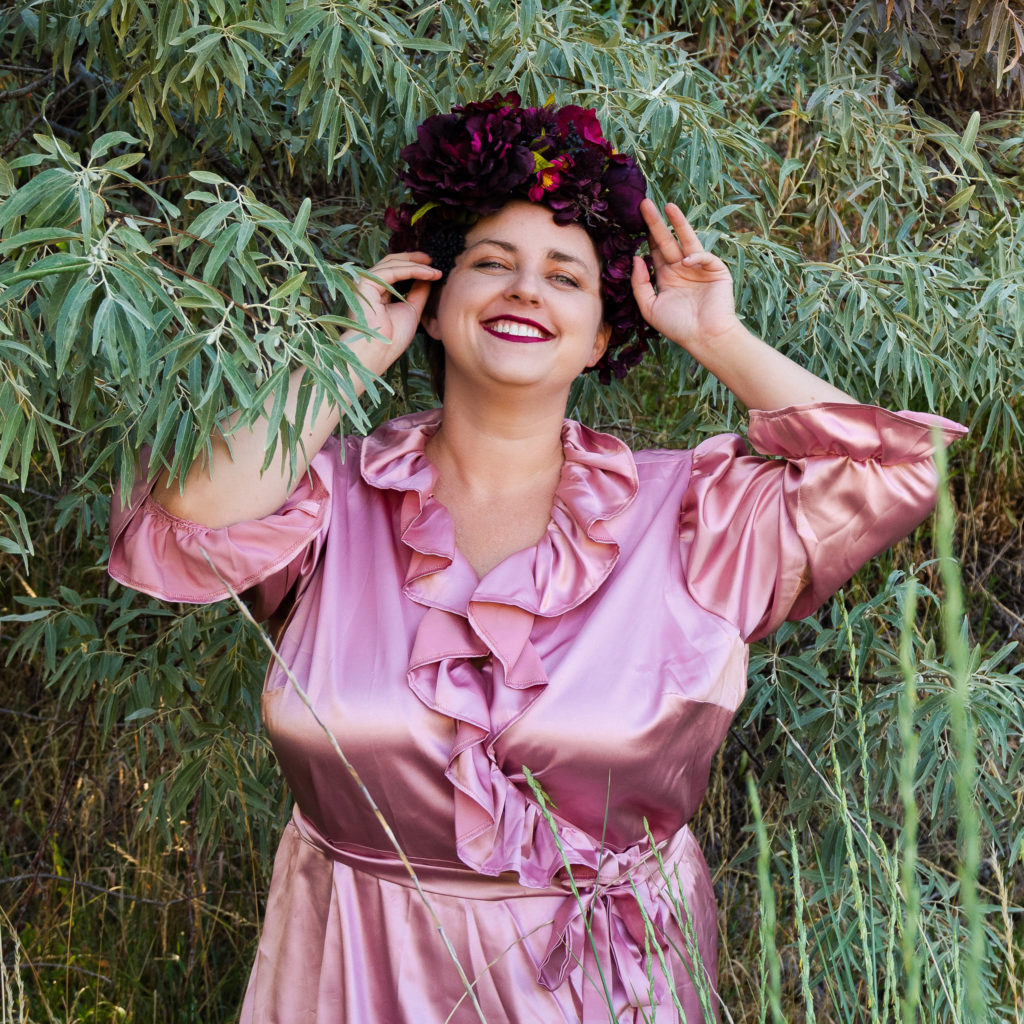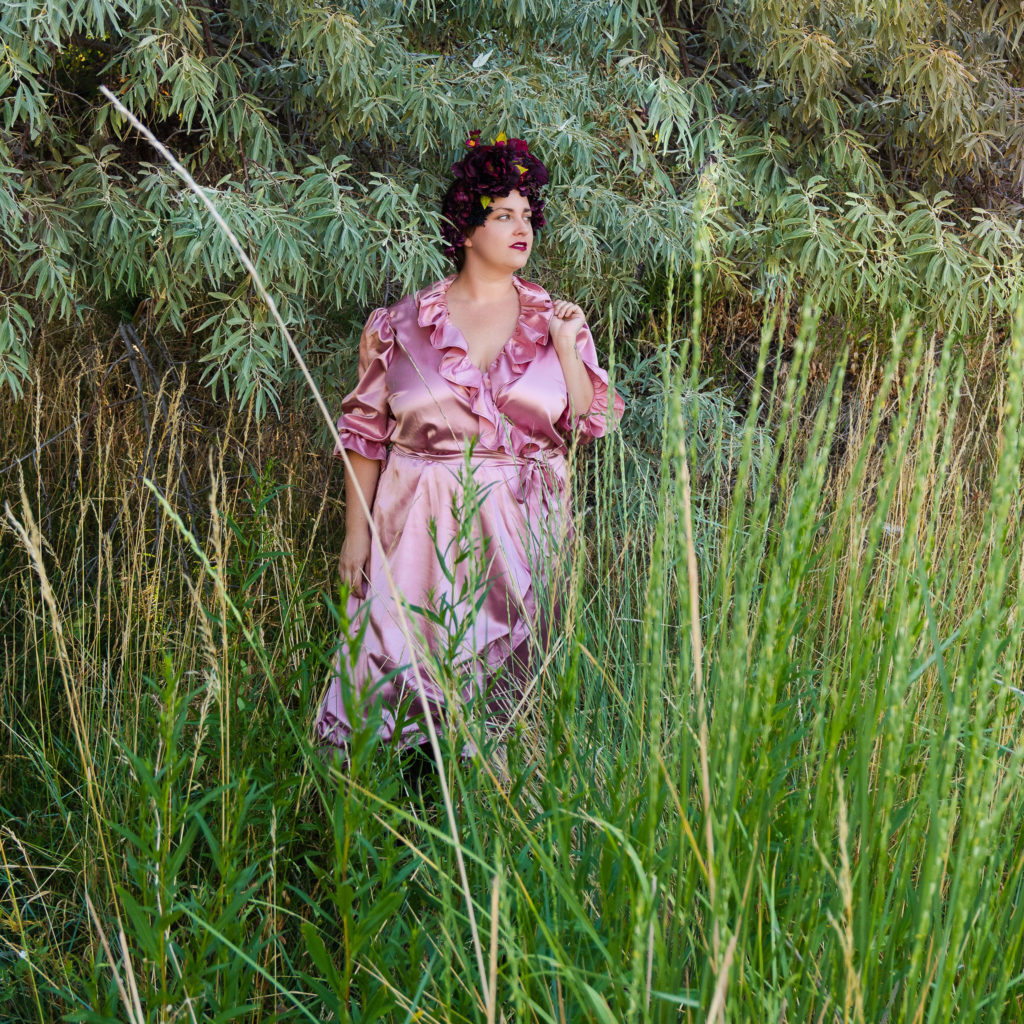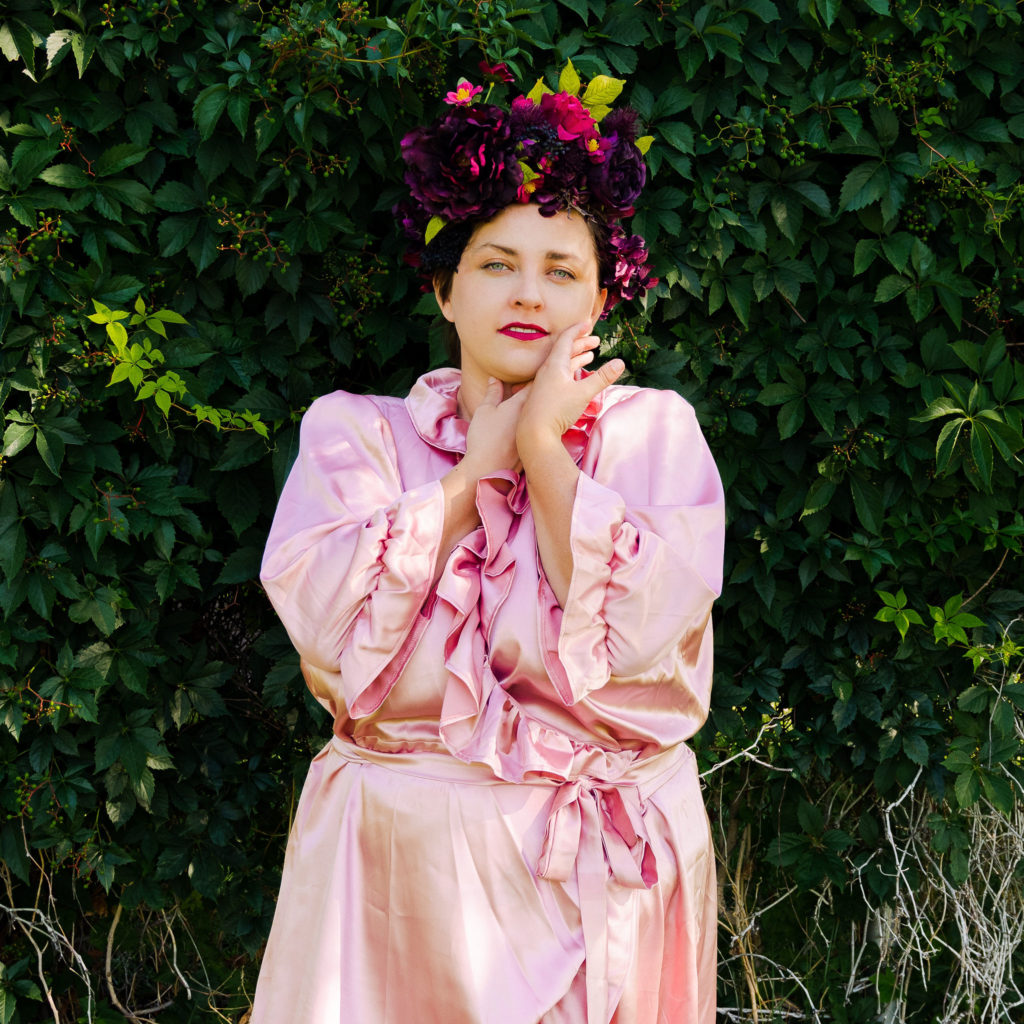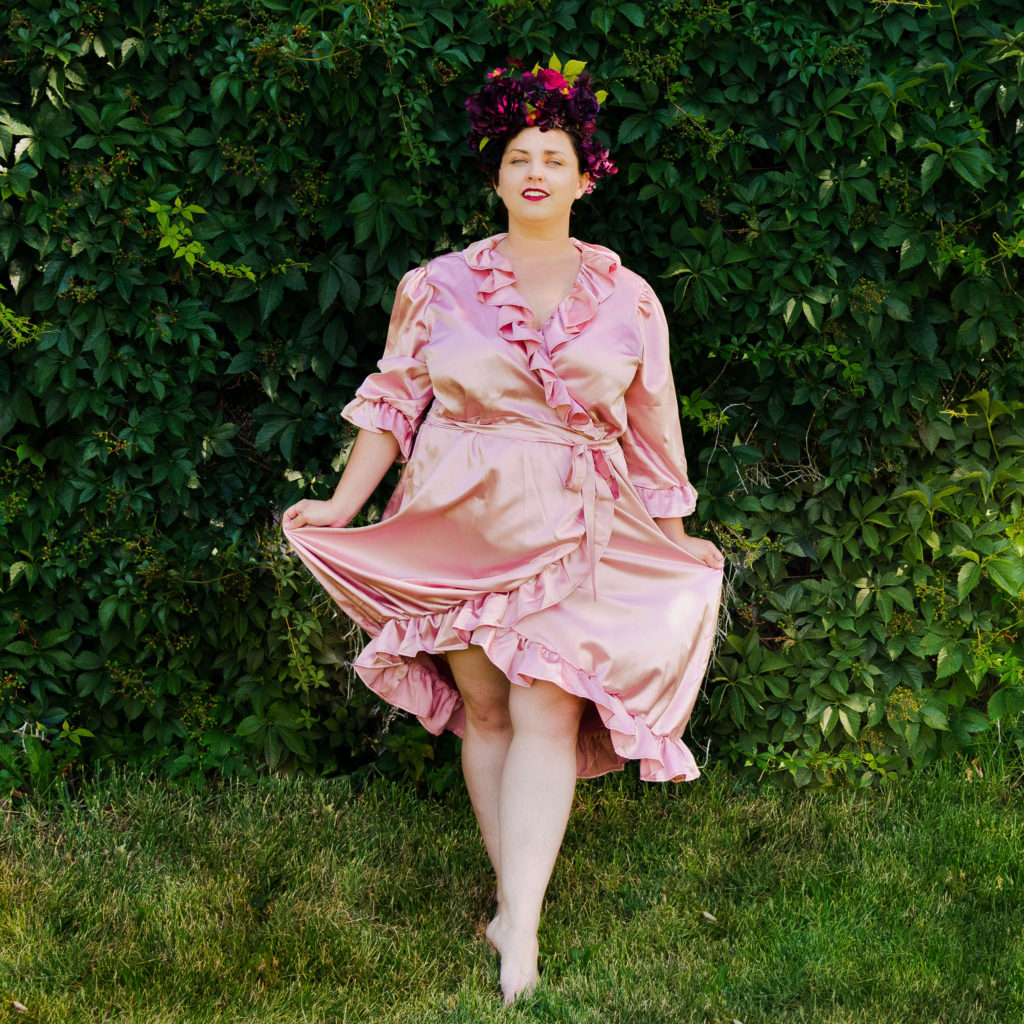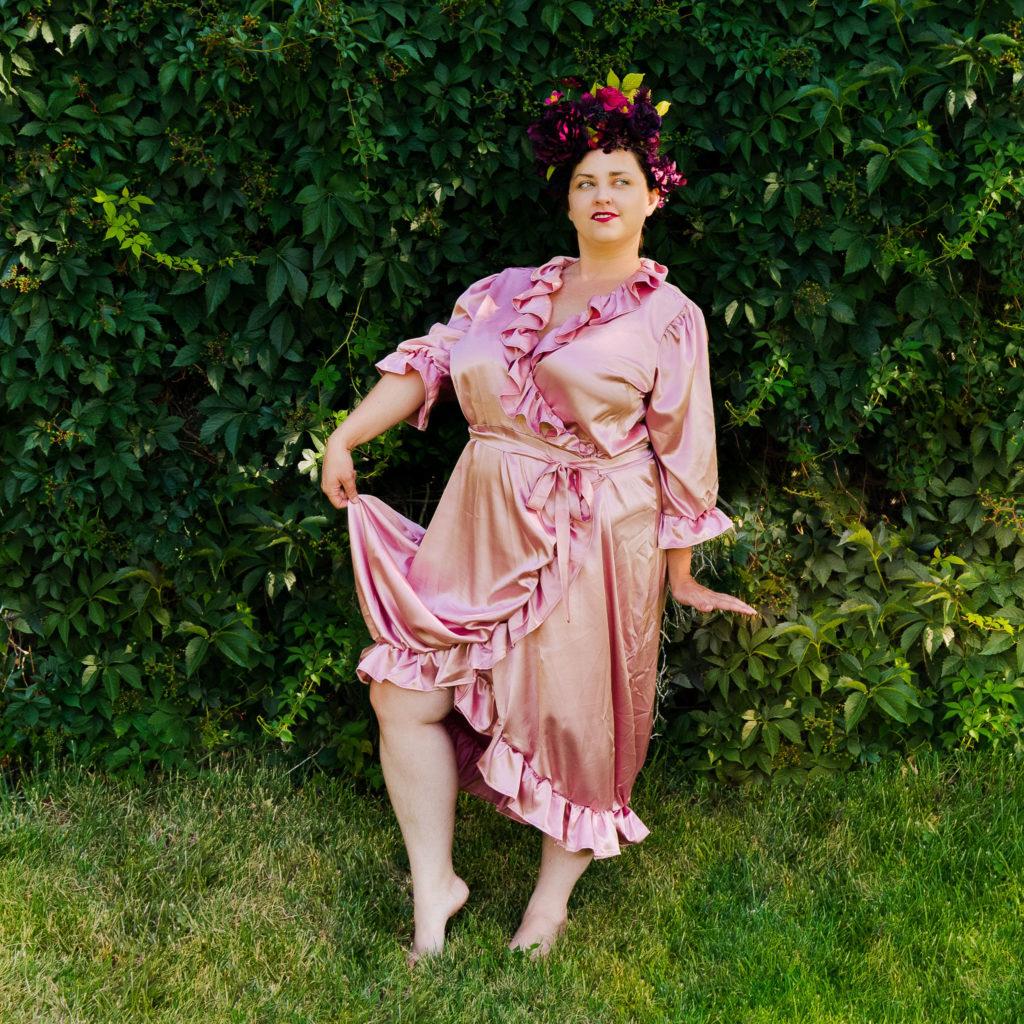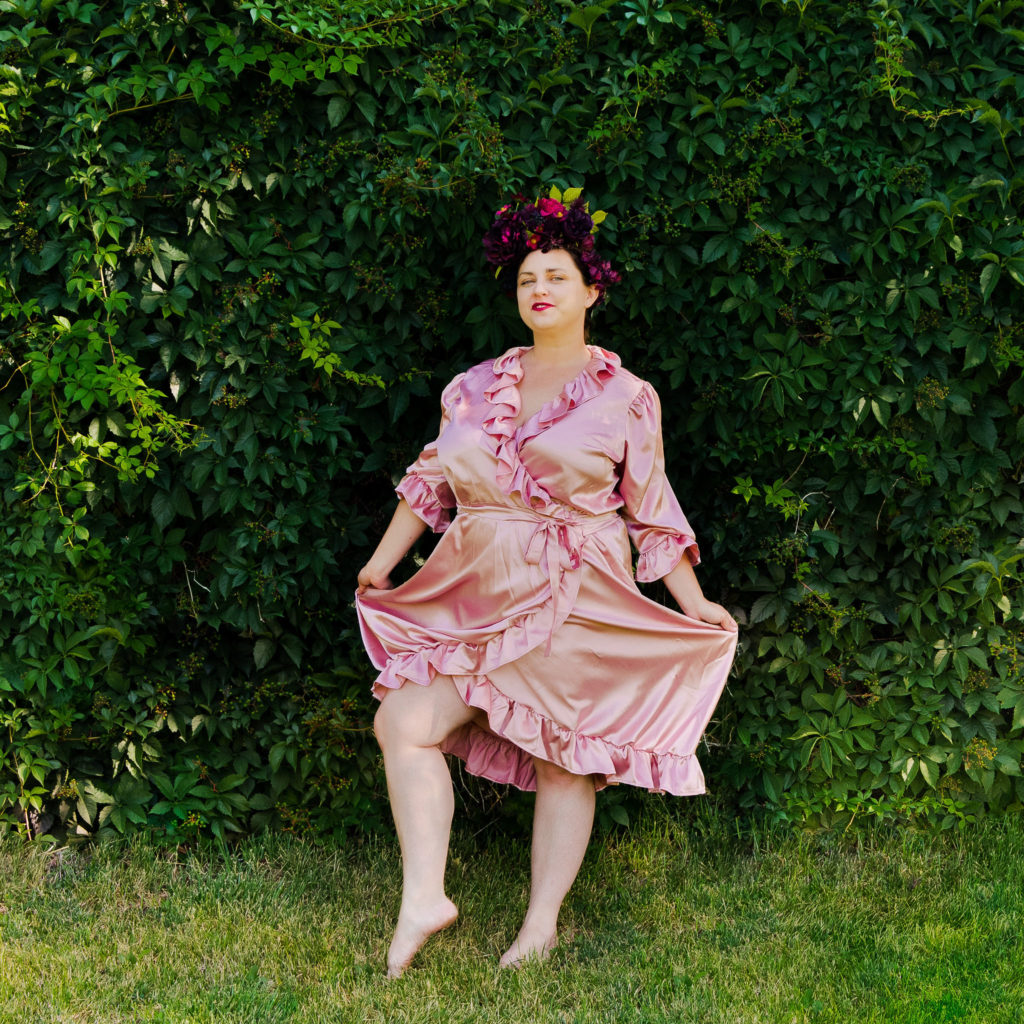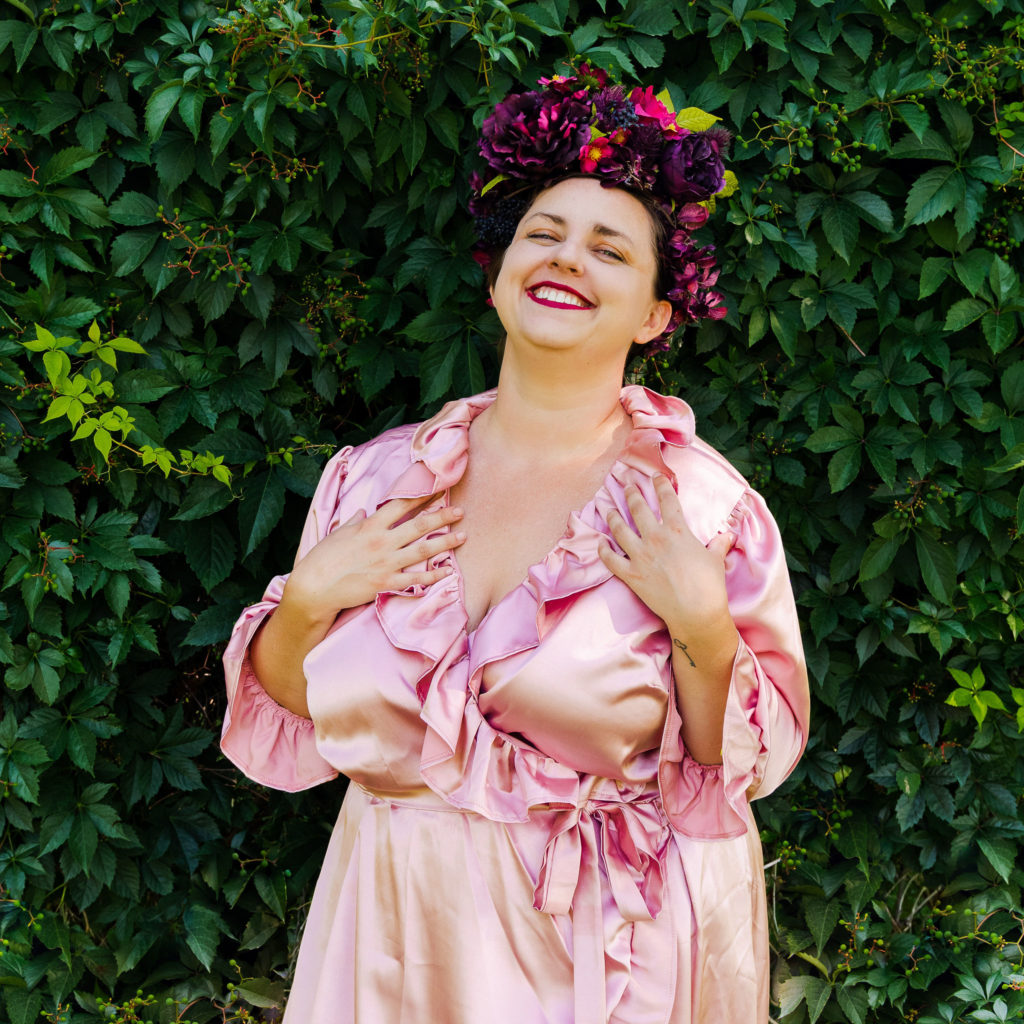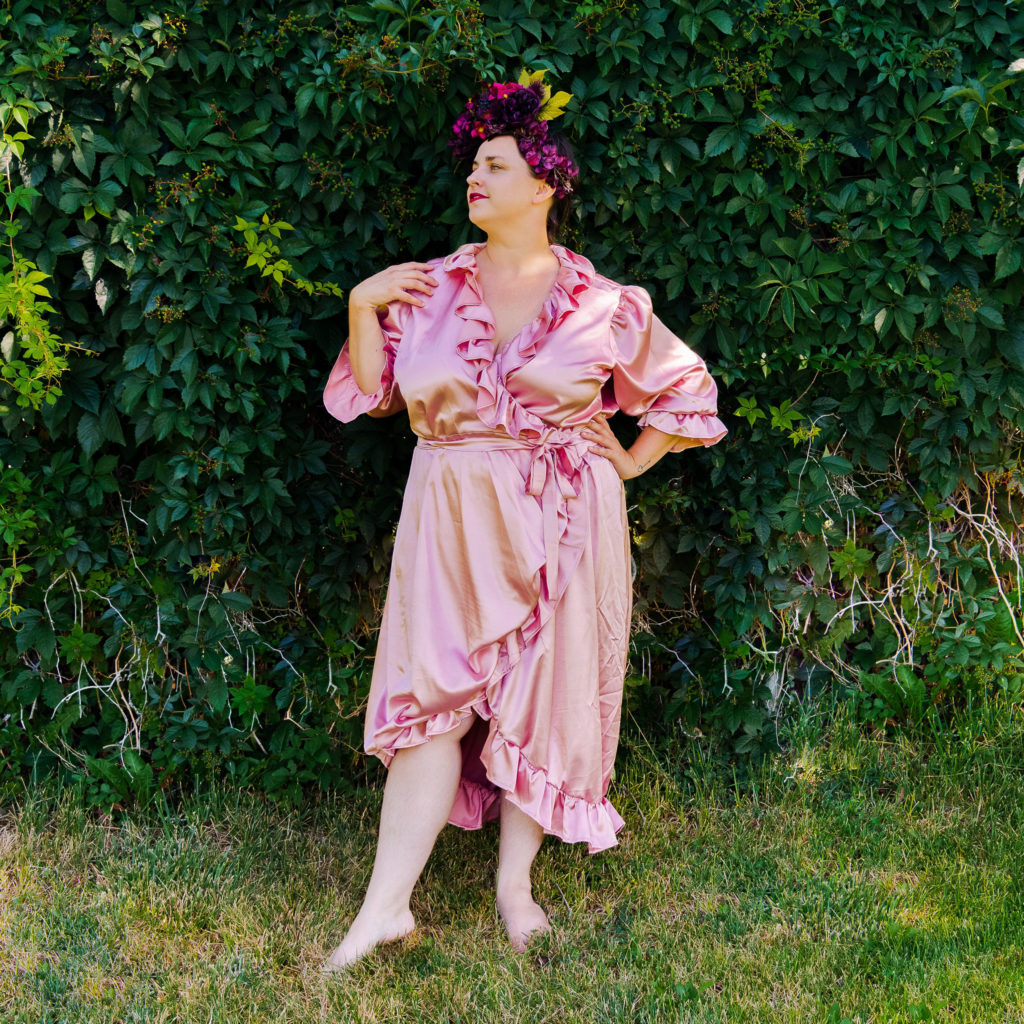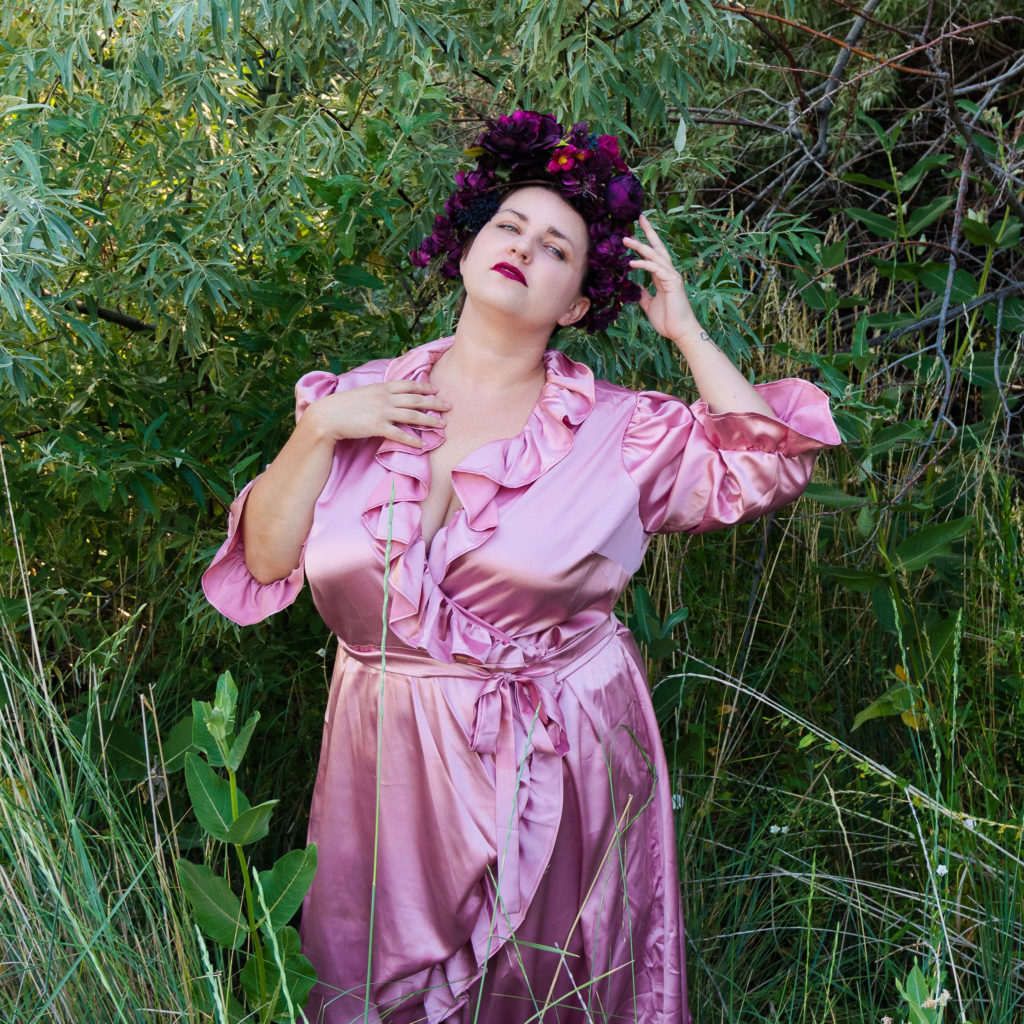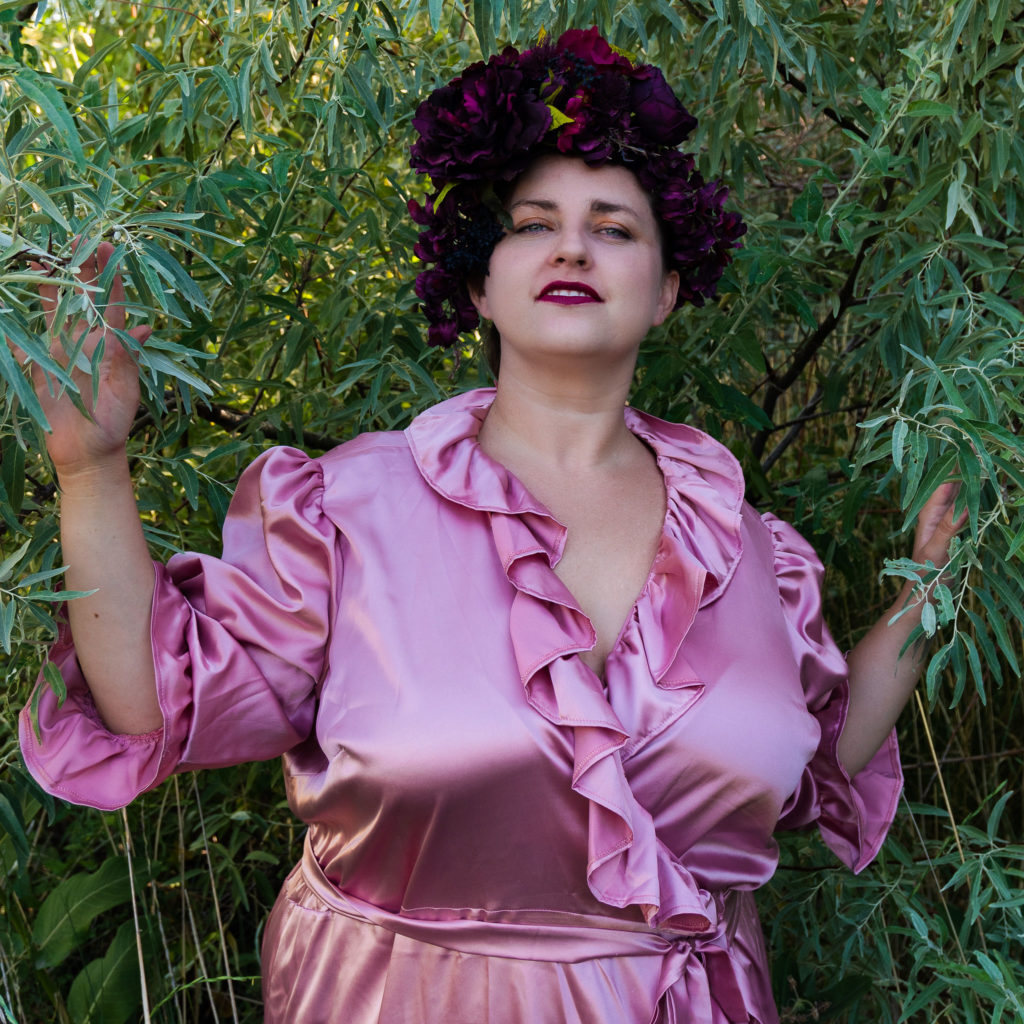 More Plus Size Fashion Editorials?!
Do you love seeing creative photoshoots like this? I'd love to share more of my work with you! Below, I've shared a few more photoshoots: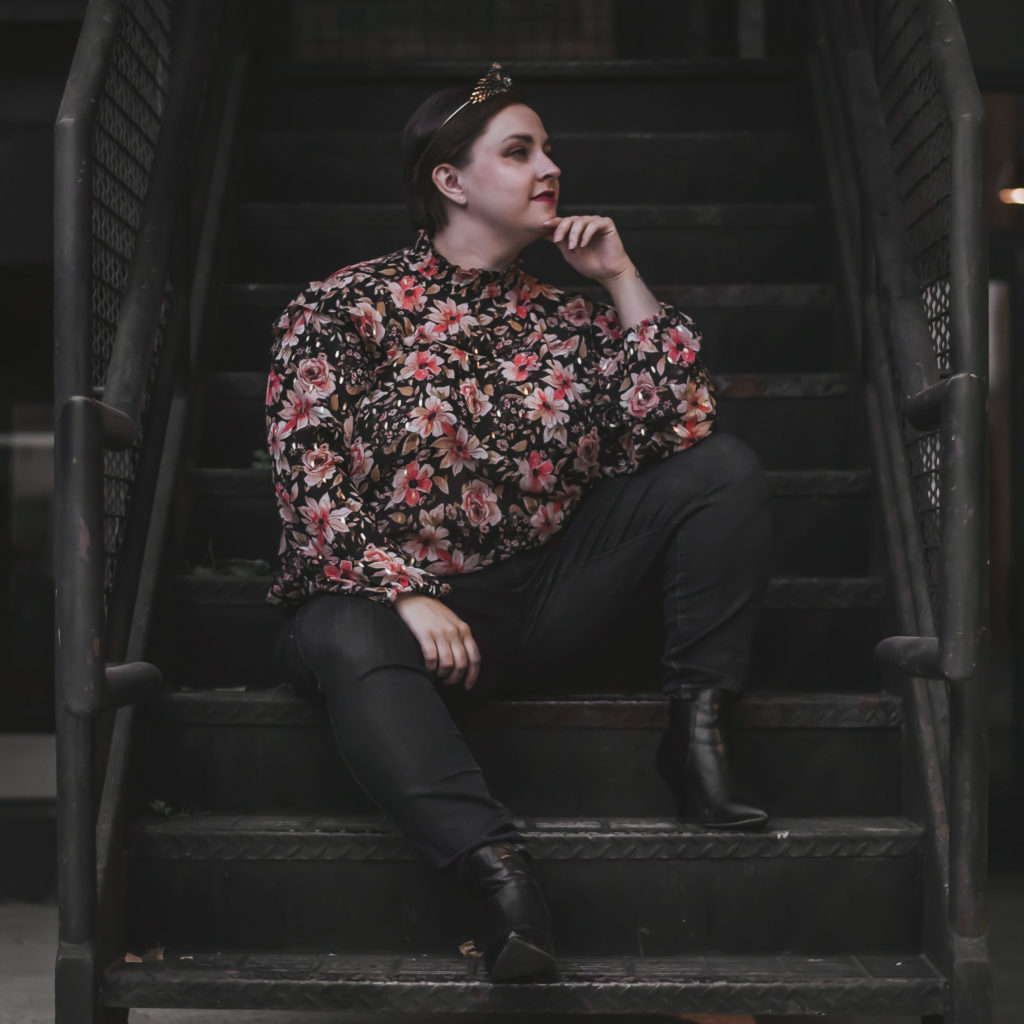 Love Fashion?
If you want to stay up-to-date on wonderful plus size imagery and new brands to try, I recommend joining me on your favorite social media platform (Facebook, Instagram or Twitter).
More of an email kind of person? Subscribe here!