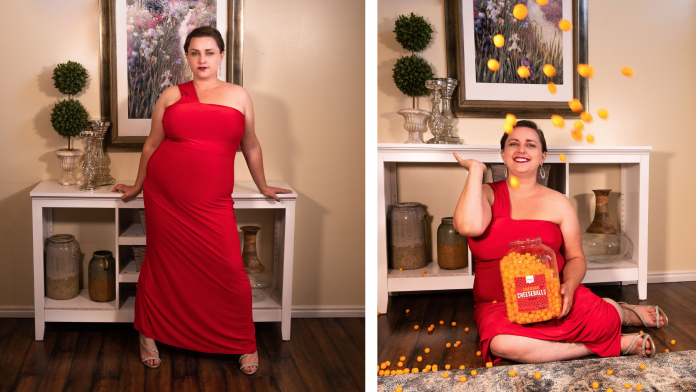 Hey there! This post contains affiliate links.  Using my links means I earn a commission, which helps me create more rad content.  More on affiliates here.
Are you looking for at-home photoshoot ideas? Then check out this post, where I share a fun high end campy photoshoot I did in my house – in my living room!
2020 has definitely stretched me creatively, prompting me to rethink photoshoot locations and themes! For this photoshoot, I wanted to do something fun – while also wearing a plus size gown!
Listen, I love evening gowns and GLAMOUR. I may not be going to glitzy parties this year, but I can still have a cocktail in my living room (plus, who doesn't love cheese puffs?!?).
Curvy Model At Home Photoshoot
I had always wanted to do a photoshoot throwing food, and MAN does it take a lot of time – and clean up! I loved the contrast between the formal red gown and orange cheese puffs, in my living room of all places!
Creativity with contraints FTW! I was the curvy model for this photoshoot and the creative director! More details below!
Photographer: Angela Petersen of Visuals by Gie
Dress: ASOS Curve
Model: Brianne Huntsman (yours truly)
Cheese Puffs: From Target! Lol!
Plus Size Model Living Room Editorial Photoshoot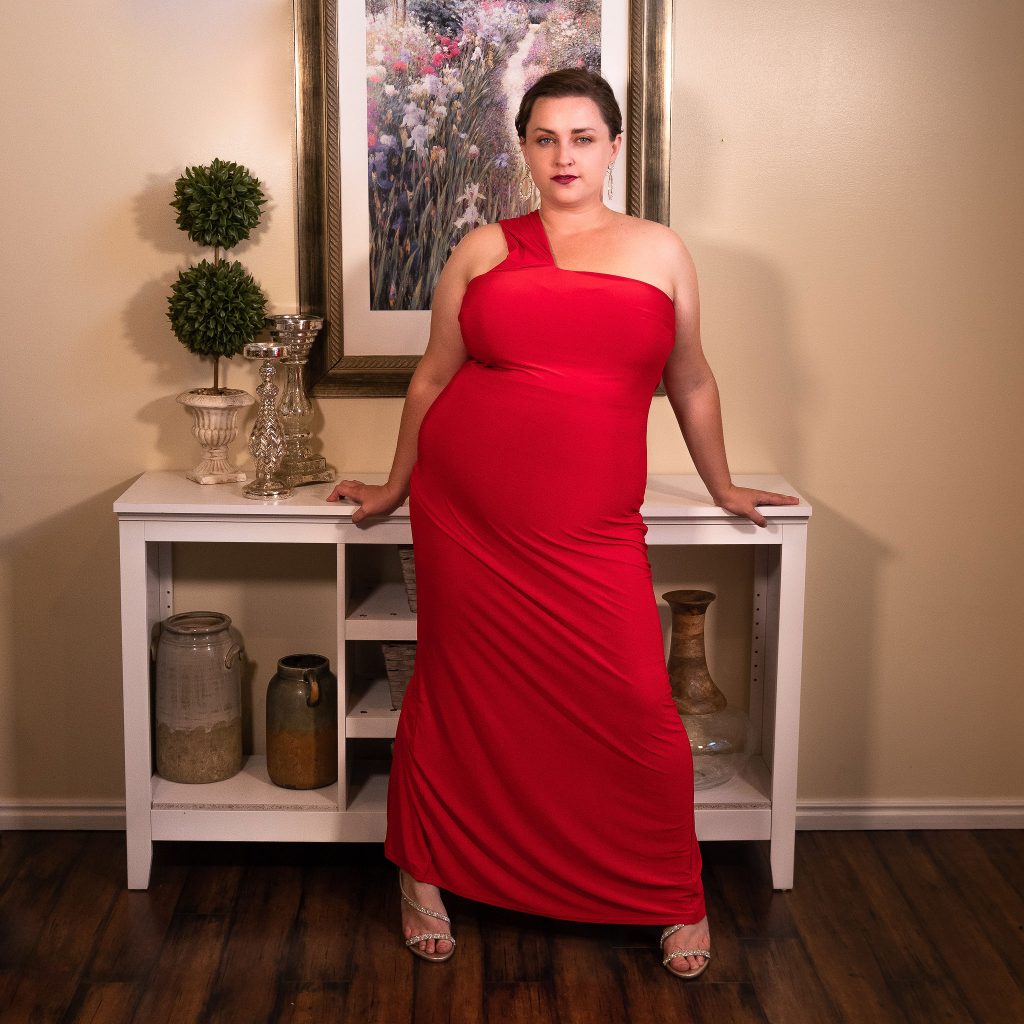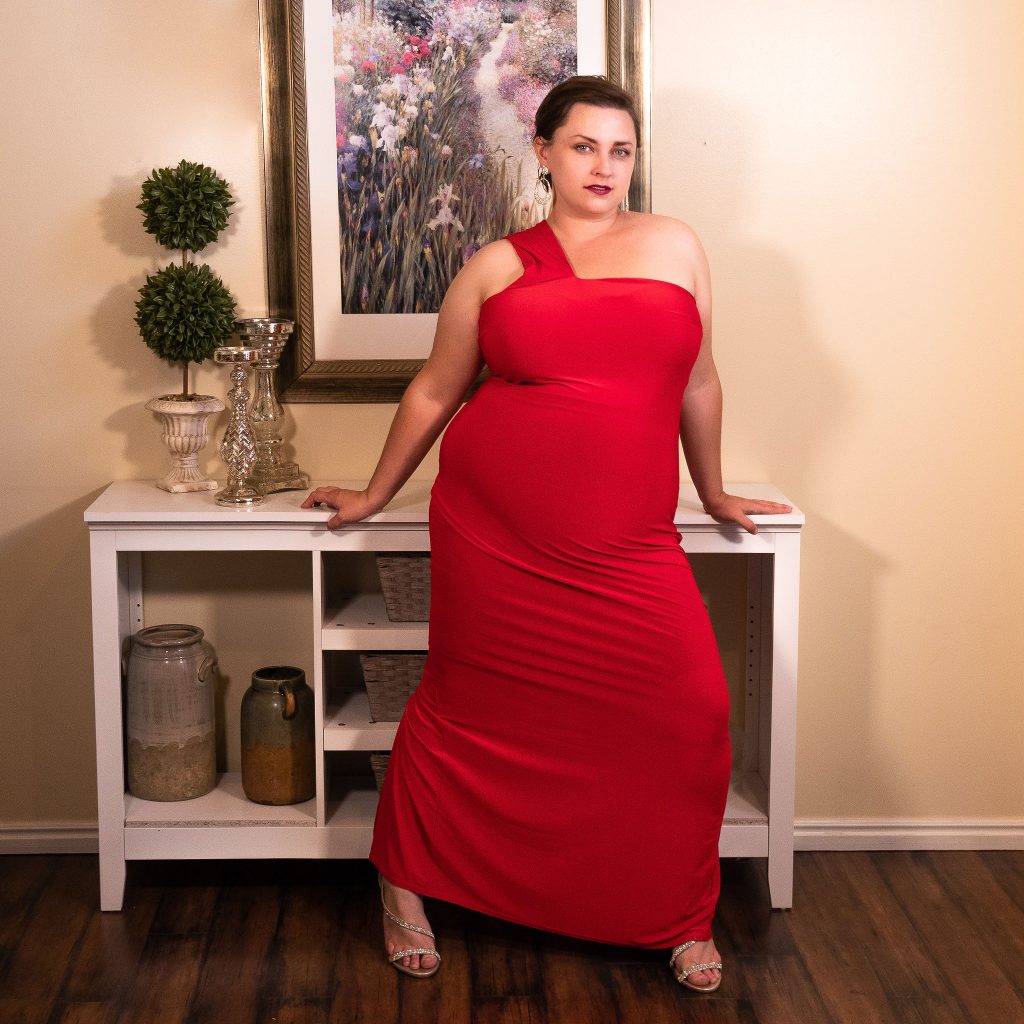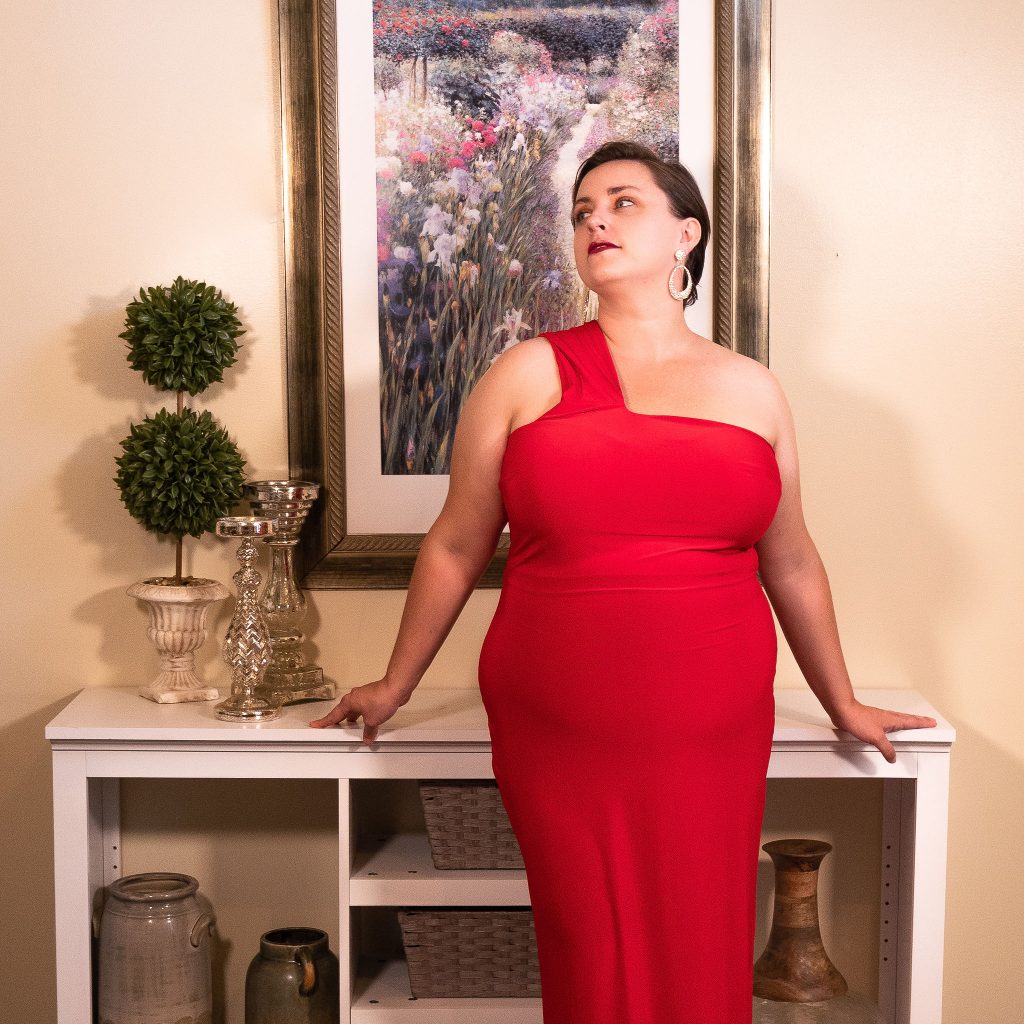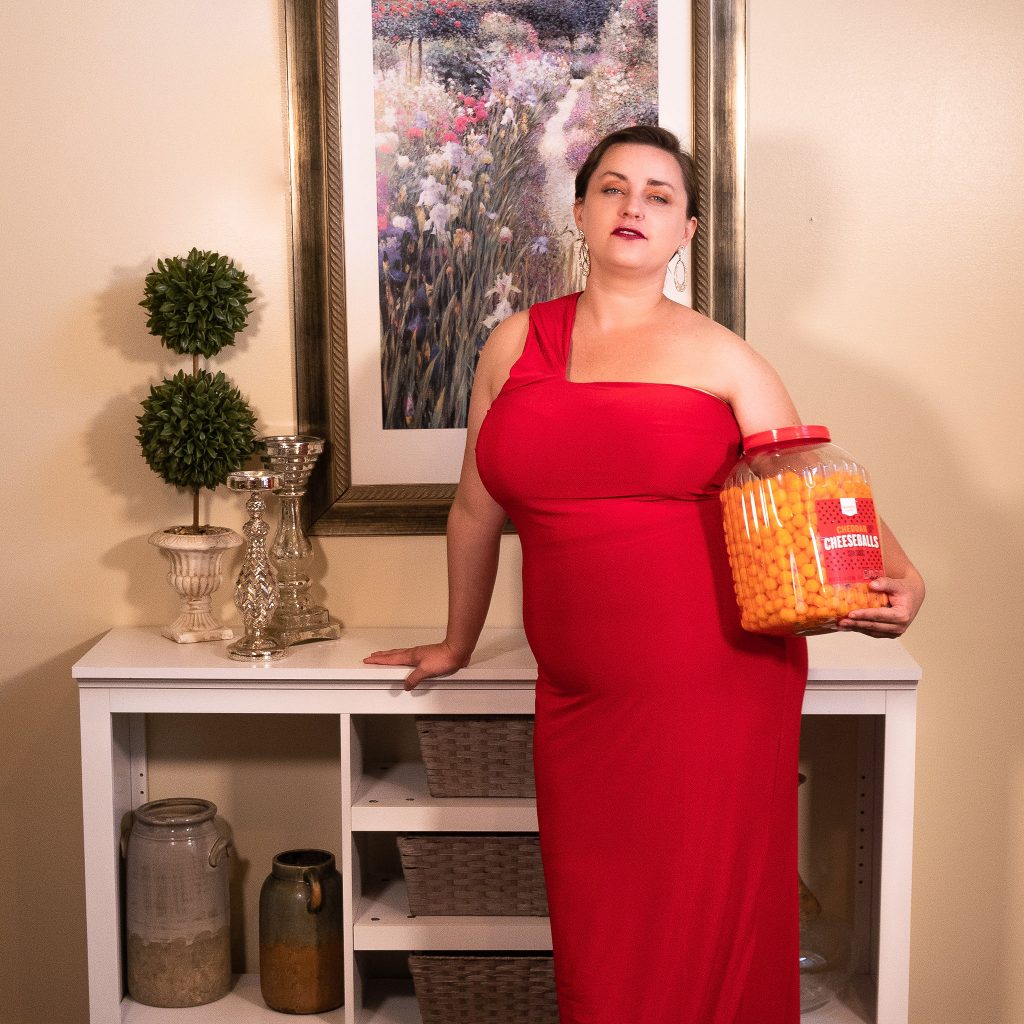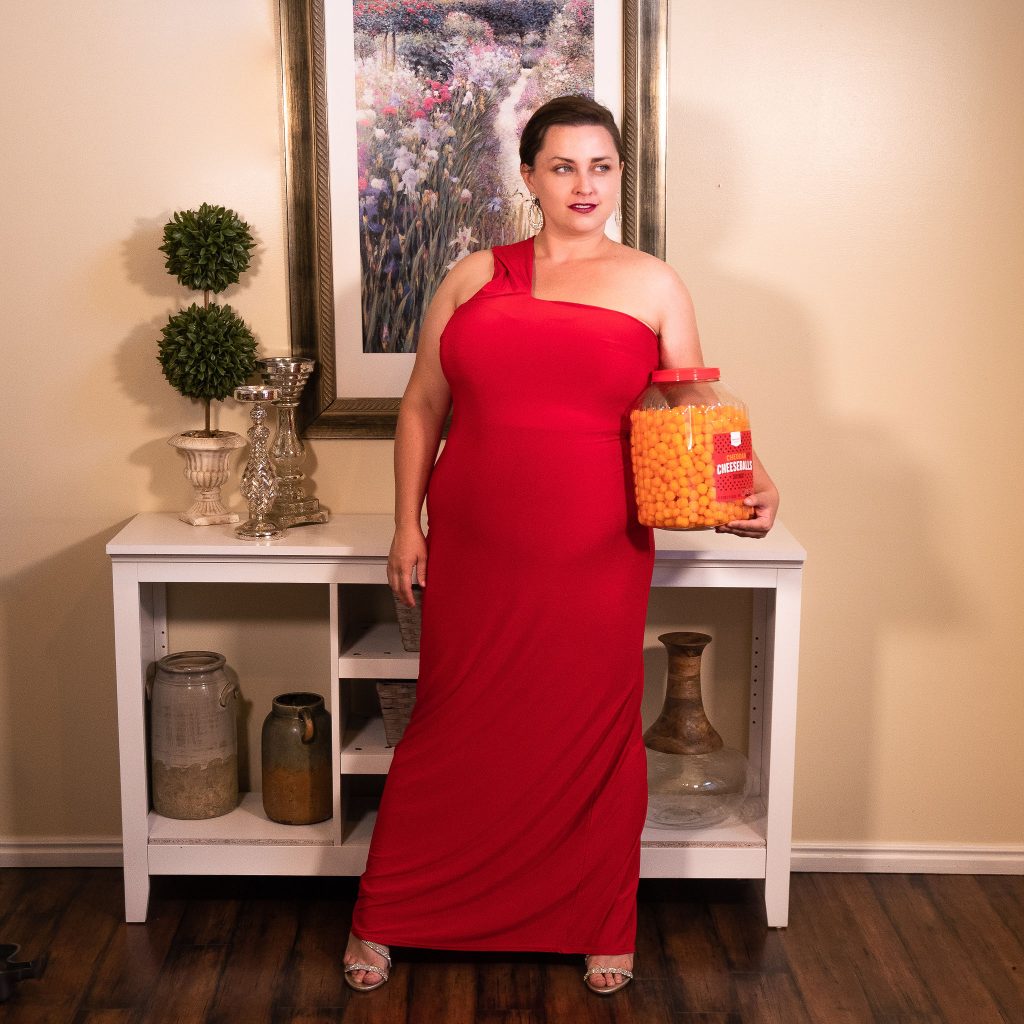 << Want more posts like this? Join my email list here, and my fashion email list here! >>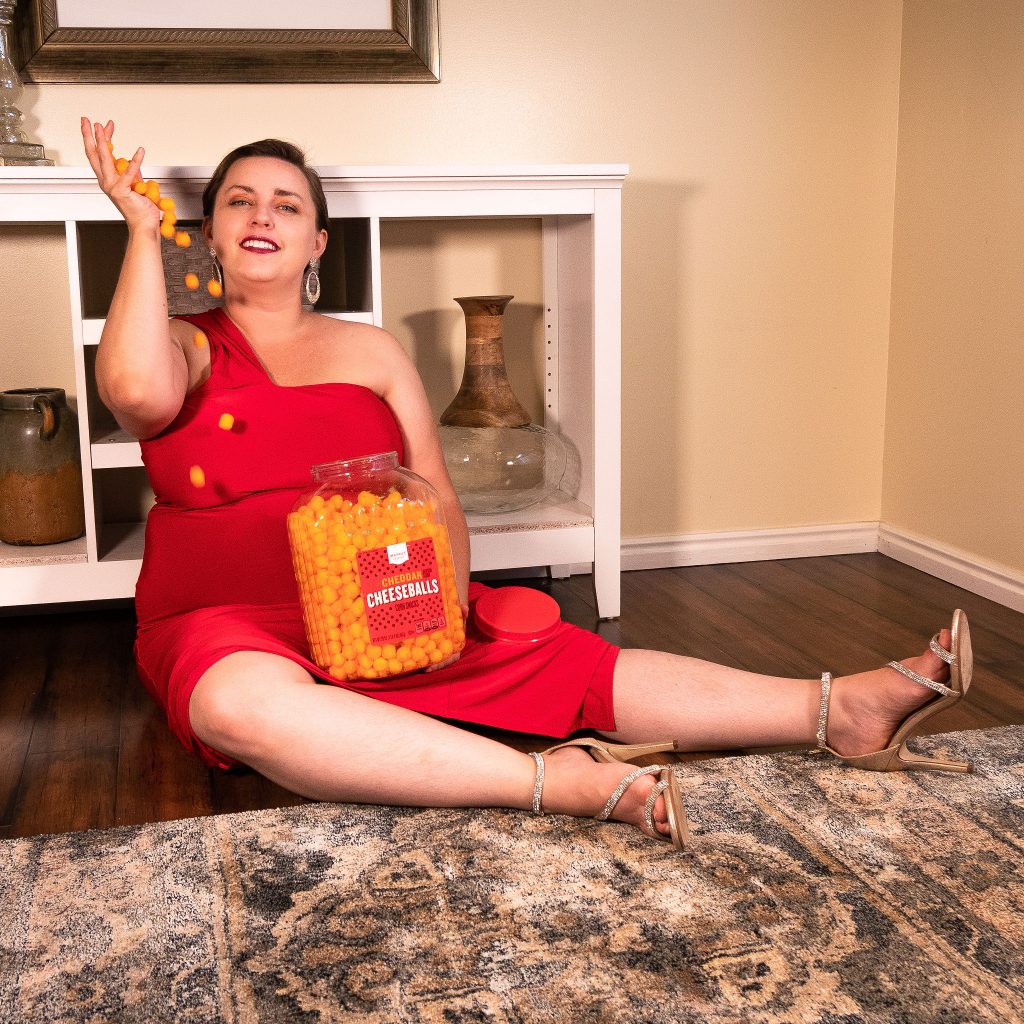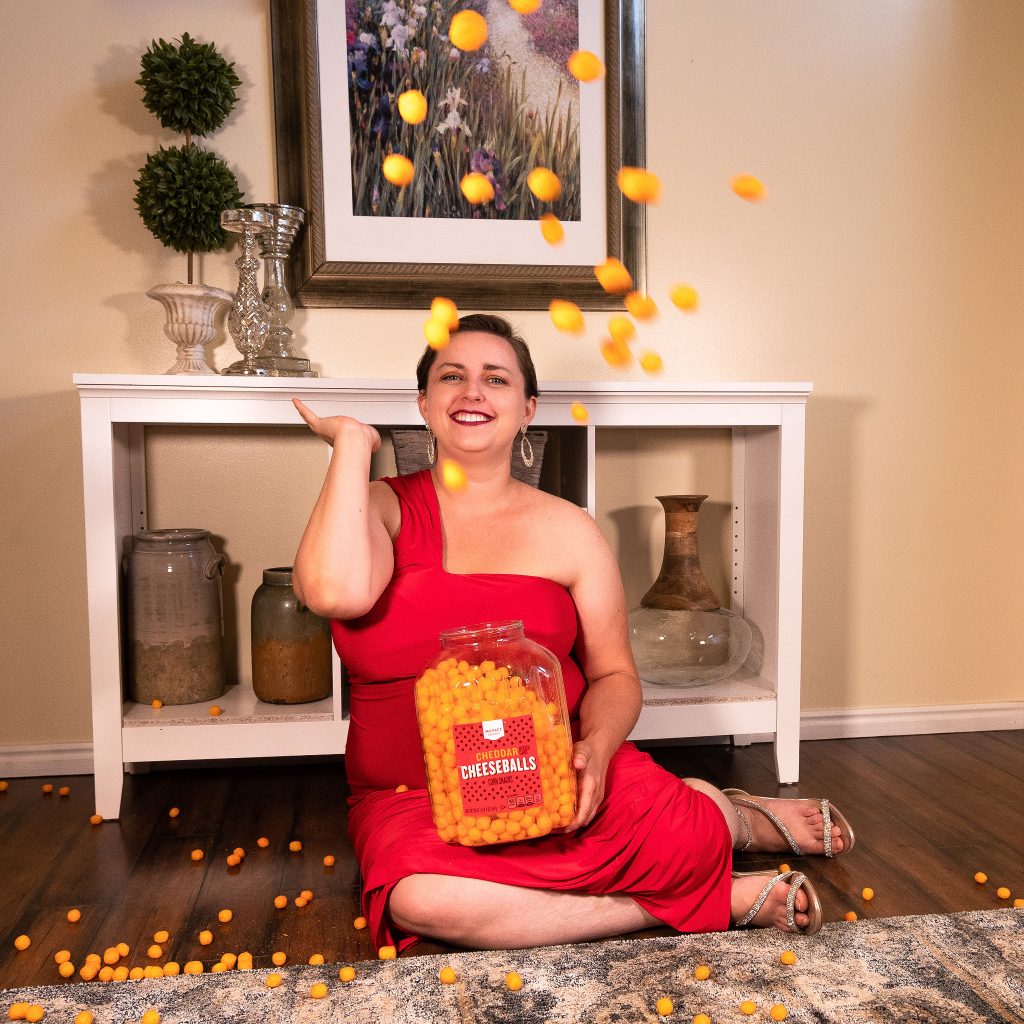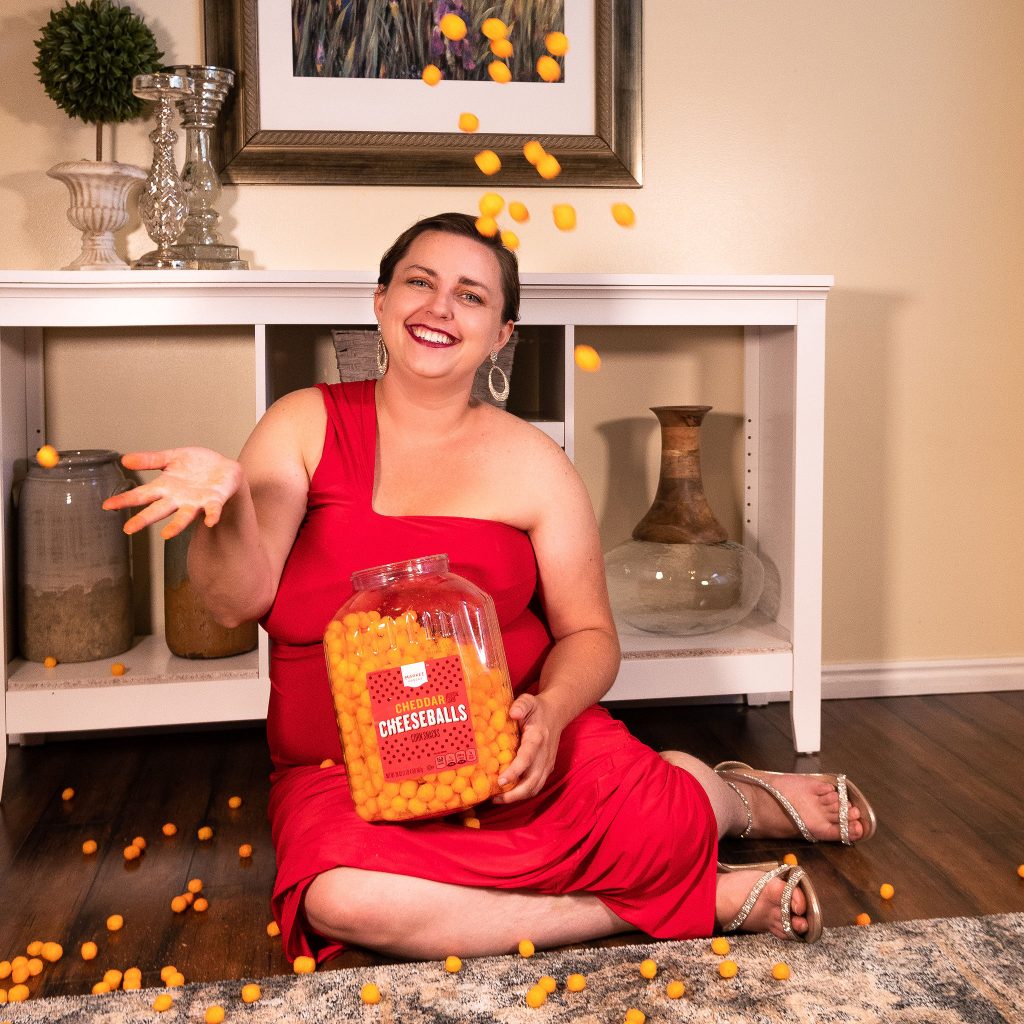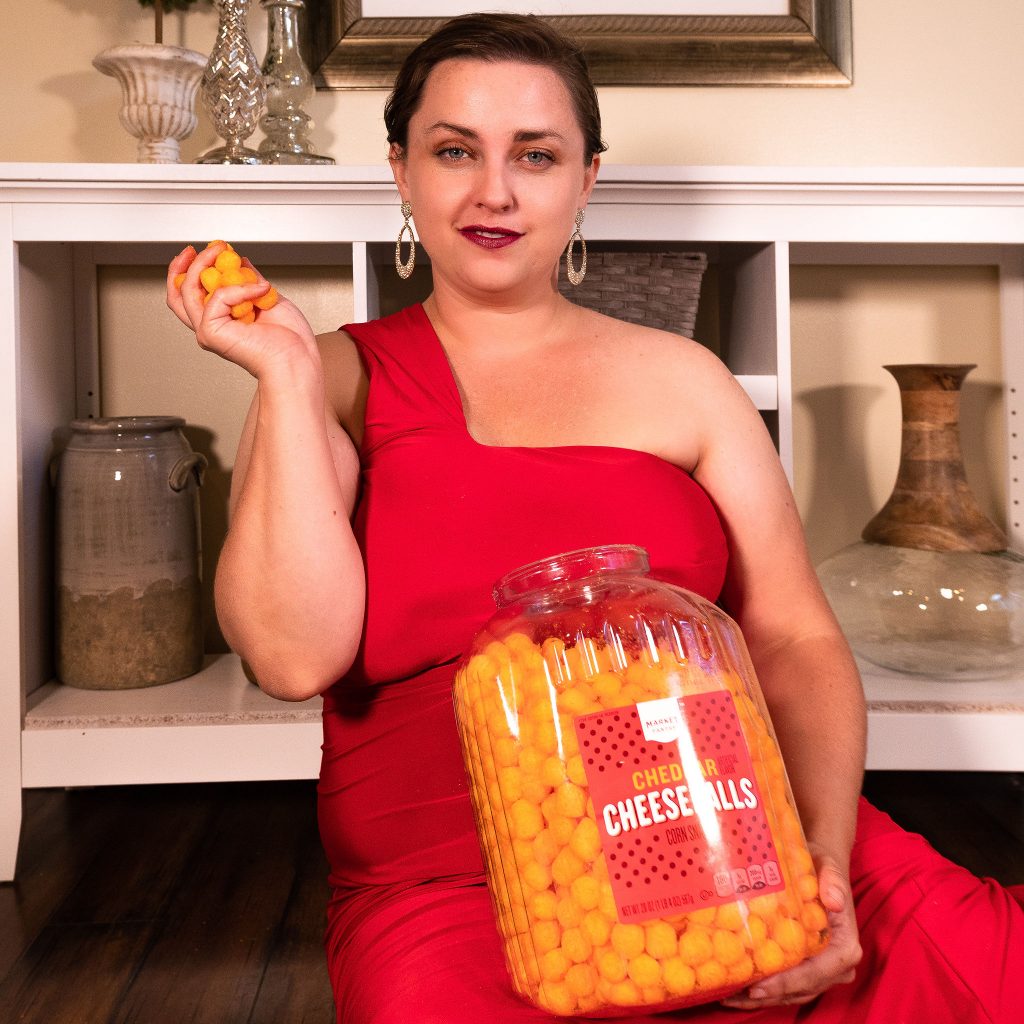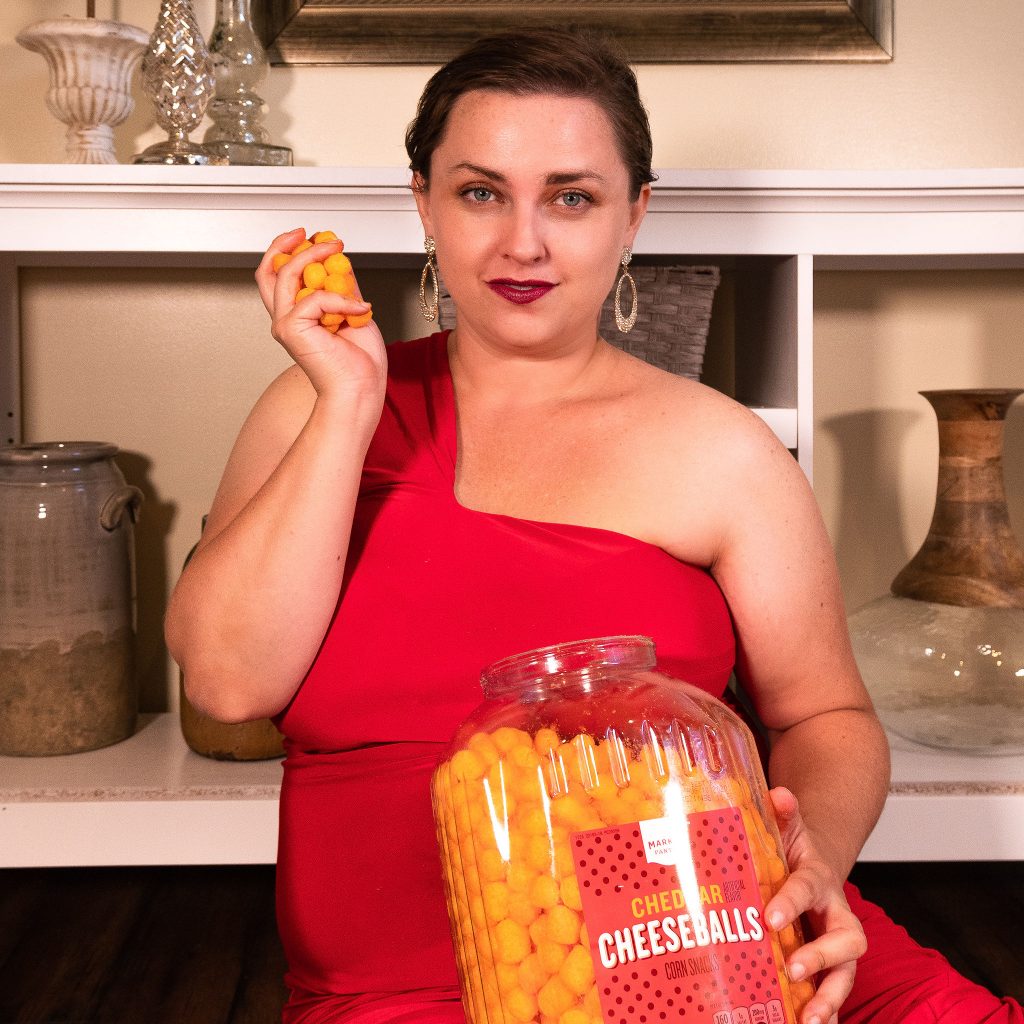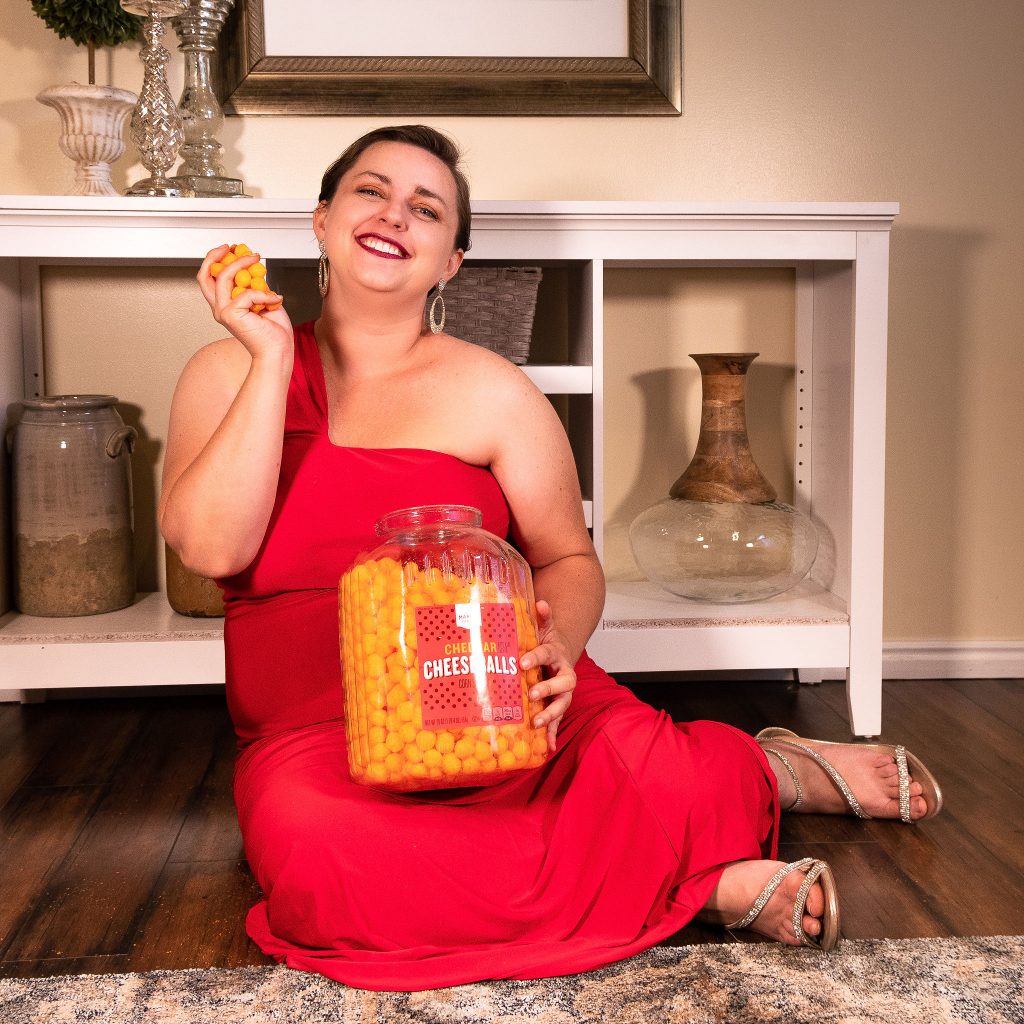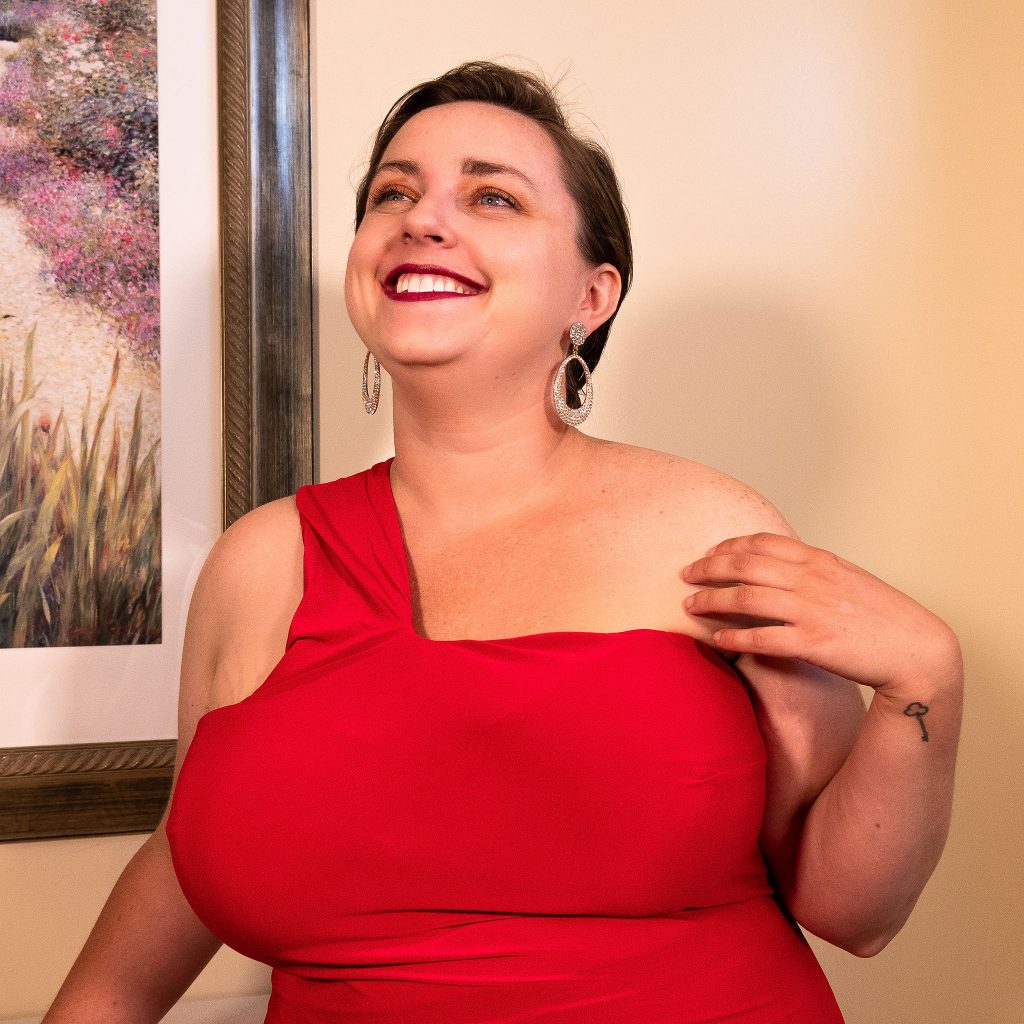 Snack Photoshoot Fun
I had a blast throwing around cheese puffs for this shoot, but, be forewarned if you do your own! We spent a good hour cleaning up cheese puffs and cheese puff dust!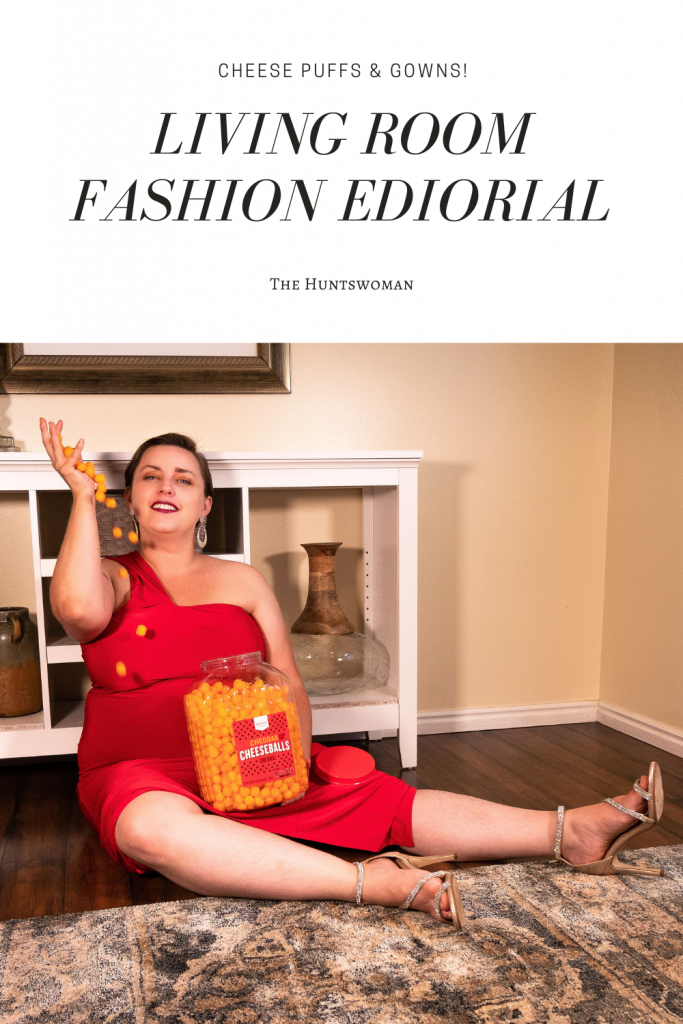 More Ideas for an Instagram Photoshoot in your home & neighborhood
Want More Fashion Editorials?
If you want to stay up-to-date on my fashion editorials, I recommend joining me on your favorite social media platform (Facebook, Instagram or Twitter).
More of an email kind of person? Subscribe here!