Hey there! This post contains affiliate links.  Using my links means I earn a commission, which helps me create more rad content.  More on affiliates here.
Finding workout clothes for plus size women used to be SUCH a challange. Everything was frumptastic, and SO BAGGY.
Then, seemingly overnight, the number of companies offering plus size athletic wear EXPLODED! We now have on trend and fashion forward activewear for plus size babes – it's just a matter of what you're looking for!
Below, I've shared X plus size fashion brands that offer plus size workout clothes, and in the second half I share which brands are best for different types of joyful movement (body positive yoga, crossfit, etc).
[Heads up! This post uses affiliate links, and you help me earn $$ when you use my links. More on affiliate links here!]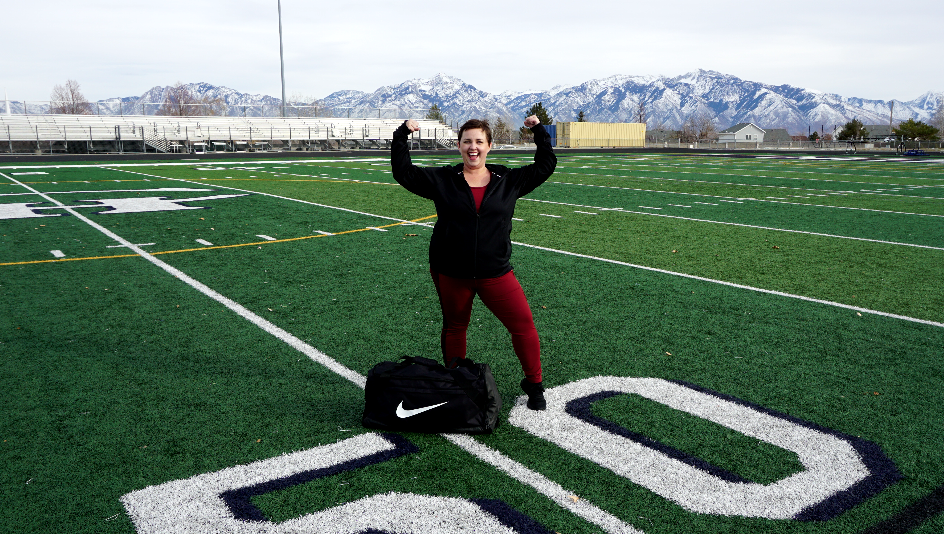 How the List is Structured
There .are a lot of options, so let's take a quick minute to discuss how this list is organized:
Rule #1: Most Inclusive Brands FIRST
AND, because inclusion is important to me, I've started with the brands that offer the most sizing (Activewear in a size 6X // size 30, FTW!). I encourage to prioritize shopping with the retailers who offer the most sizes. It's a pretty terrible feeling to realize a brand doesn't offer your size, so let's extend that friendship and allyship to people who may wear larger sizes than us.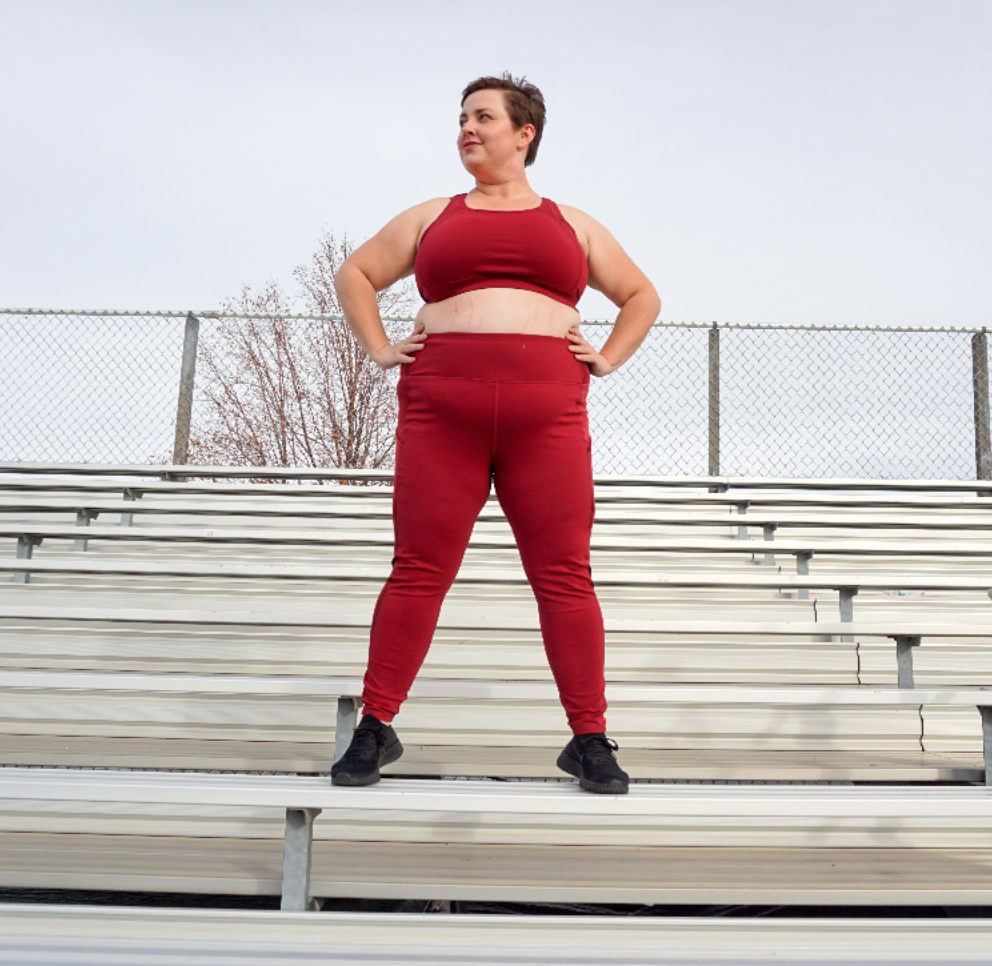 Rule #2: Options are Mostly Online
Most of the variety in plus size activewear is online. So, I've ALSO included information on return policies (including shipping), so you're more informed when it comes to trying a new company!
Rule #3: I'm Transparent
It's important to me to recommend great products, so I've made sure to note which brands i have personally tried.
Plus Size Workout Clothes That Go Above a 4X
Okay, below are the brands that offer above a 4X, aaaand we're going to start with the brands that go up to a 6X.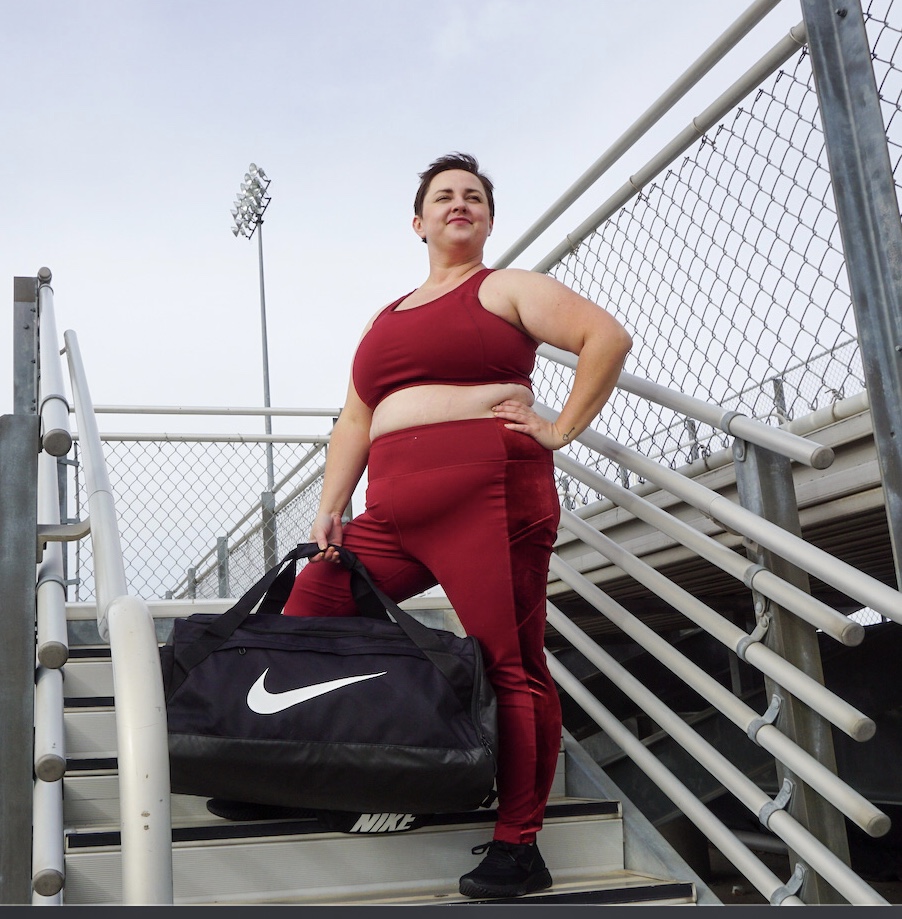 Plus Size Workout Clothes from Torrid
Torrid is usually in the top for being most inclusive, as their clothing goes up to a size 30/32 or 6X. The brand offers plus size workout clothes, activewear and yoga pants.
What I REALLY Love: I really love the plus size workout leggings at Torrid, because they're high waisted and they STAY UP. There's nothing more annoying than constantly yanking up one's pants while trying to get your cardio on.
Plus Size Sports Bras
In this photo, I'm rocking a sports bra and workout leggings from Torrid. I double layer my bras when I workout, as I wear an H cup. This sports bra made me feel secure, and I jumped all around in it! This sports bra has wireless cups, which is great because the bra underneath has underwire.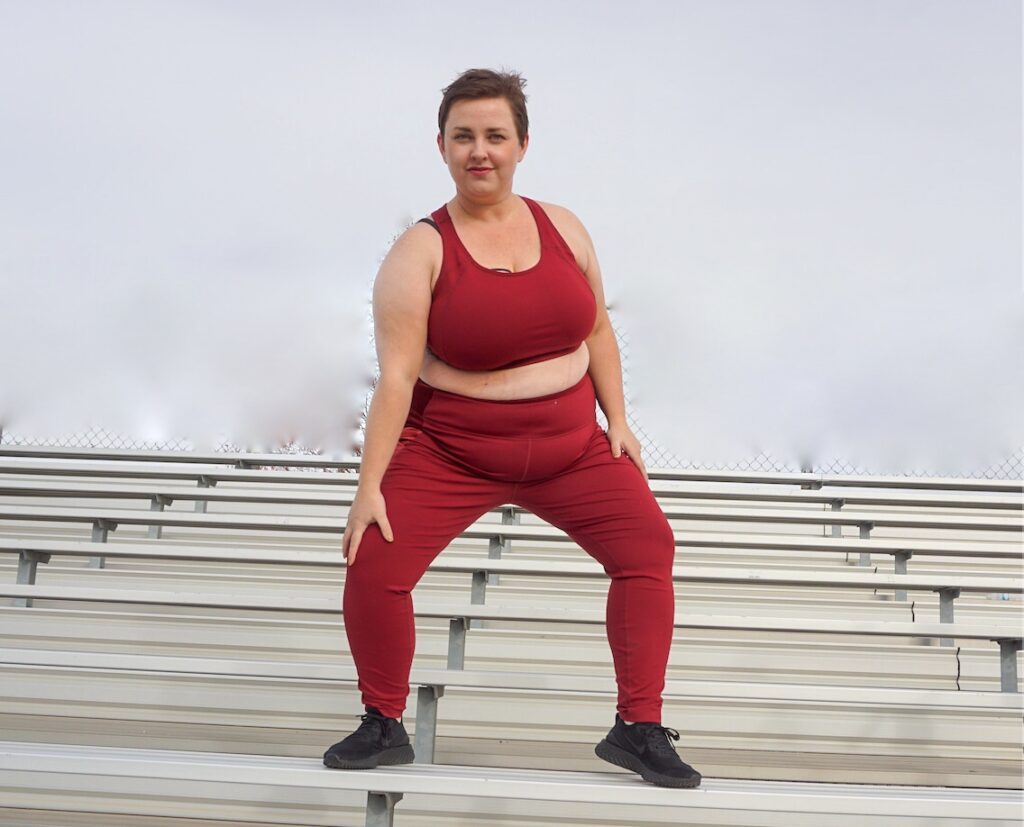 Love this outfit?
The shoes and jacket are from Nike!
Shop plus size athletic clothing from Torrid by clicking here!
Plus Size Fitness Clothing from SuperFit Hero Hero // 5x
Okay, so I've never tried activewear from this company, but my BFF Alex of Chubby Struggles RAVES about them. This brand goes up to a 5X!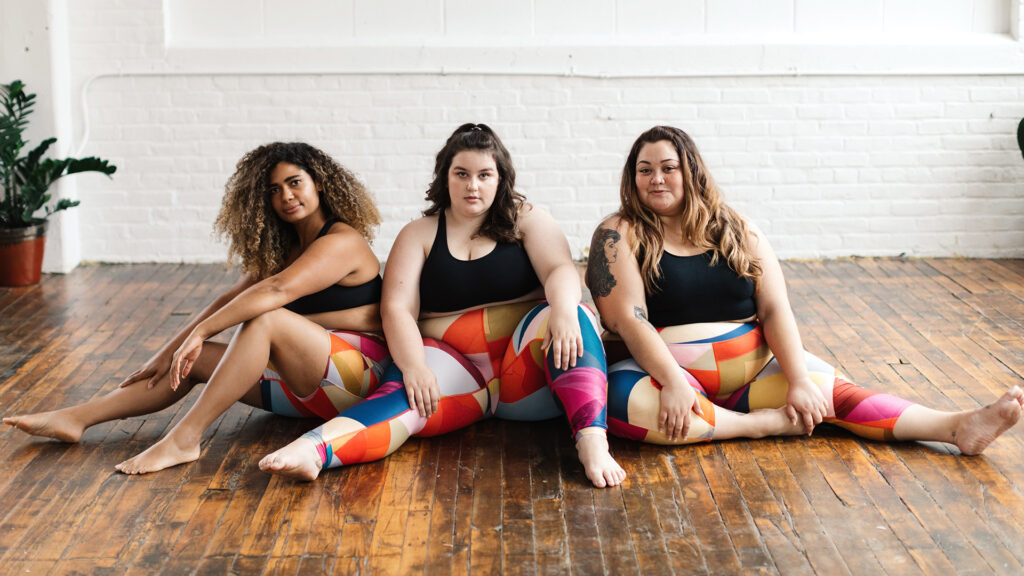 This company really gets that inclusion goes beyond size, and they're one of the most inclusive plus size activewear brands I've seen in terms of model diversity, gender representation and radical body positive politics.
The brand carries a variety of plus size workout clothes, including:
Plus Size Workout Capris
Plus Size Athletic Shorts
Plus Size Workout Tops
Plus Size Workout Bras
LGBT Friendly
As a member of the LGBT community, I especially appreciated seeing folks of various genders model on the website.
Shop SuperFit Hero here.
Plus Size Gym Clothes from Day/Won // Size 5X
Founded by plus model, Candice Huffine, Day/Won clothing is a plus size favorite. I've only tried their tank tops, but I am INTRIGUED when it comes to their more stretchy apparel.
Can we talk about this cheetah print?!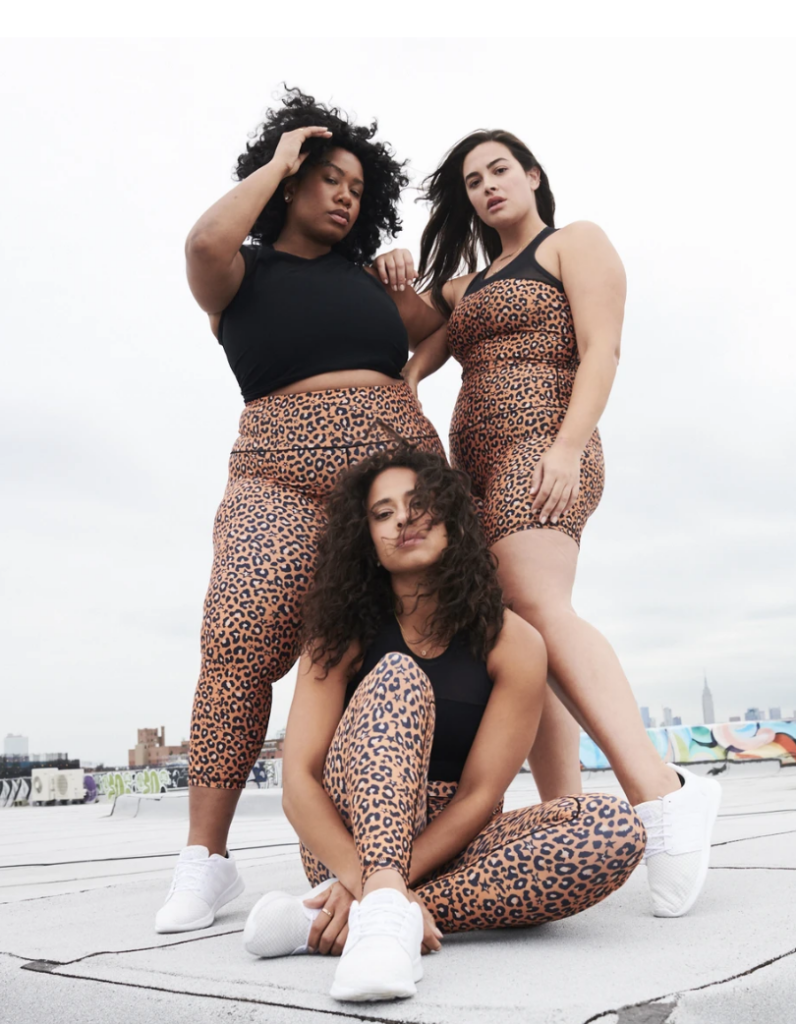 The brand offers a variety of plus size activewear, including:
Plus Size Bike Shorts
Plus Size Crop Tops
Plus Size Workout Leggings
Plus Size Dance Sweatshirt
The brand has fun prints and designs, as well as leggings and tops with motivational quotes. Shop here.
Plus Size Gym Clothes from Rainbeau Curves // 5X
Holy variety, Batman! This brand has thought about just about every sport and activity plus size babes need clothes for. Their tennis dresses make me wish I played more often, because they're cute!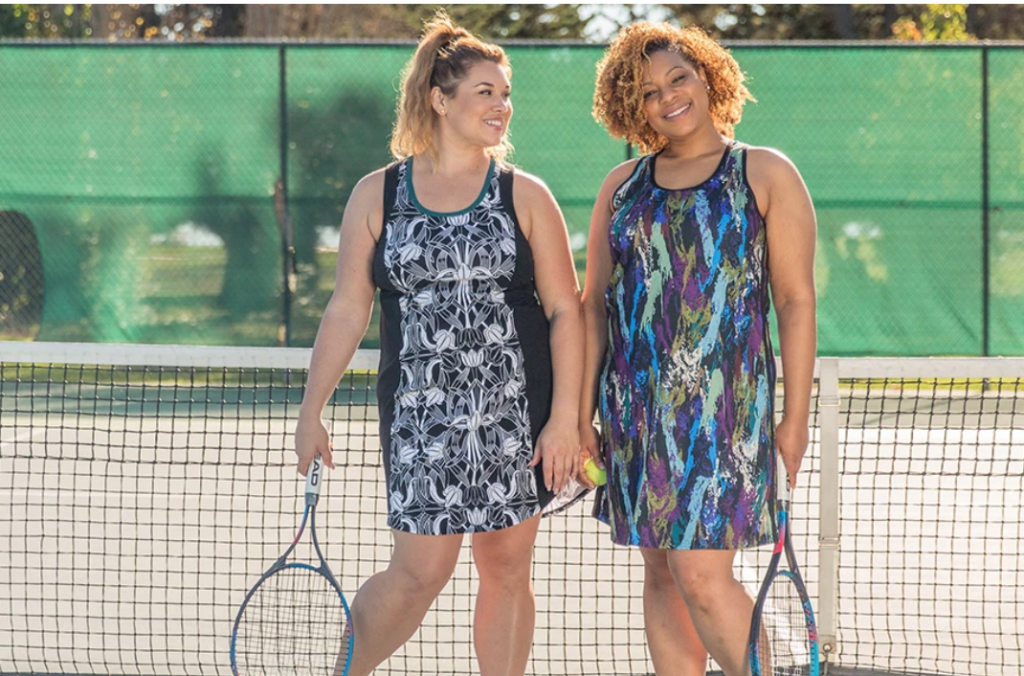 Rainbeau Curves has a lot of of options, and here are a few of my favorites:
Plus Size Workout Skorts
Plus Size Palazzo Pants (Ballroom dance, anyone?)
Plus Size Workout Jackets
They also have a variety of compression leggings and shorts. Shop here!
Plus Size Exercise Clothes from Lane Bryant // Size 26/28
This is one of my fave brands, because they're just so dang reliable! They product plus size exercise clothes under their "LIVI" line, with pieces going up to a size 26/28.
I really love their line of plus size sports bras, both with and without wire. Lane Bryant has been my go-to sports bra brand for YEARS.
Here's a few of my favorites:
Shop LIVI Activewear by Lane Bryant here.
Plus Size Workout Clothing from Dia & Co // Size 28-30
Dia & Co is a popular plus size fashion subscription company, and they offer activewear under their line, "Dia & Co Active." I really appreciate how the brand calls it like it is when it comes to fitness as a plus size person. From their website:
"Caring about wellness doesn't stop at a certain size but those of us who wear sizes 14+ often face a toxic fitness culture that at best ignores us, and at worst, openly shames us. For too long, we've been portrayed only as a "before" photo, but that stops now."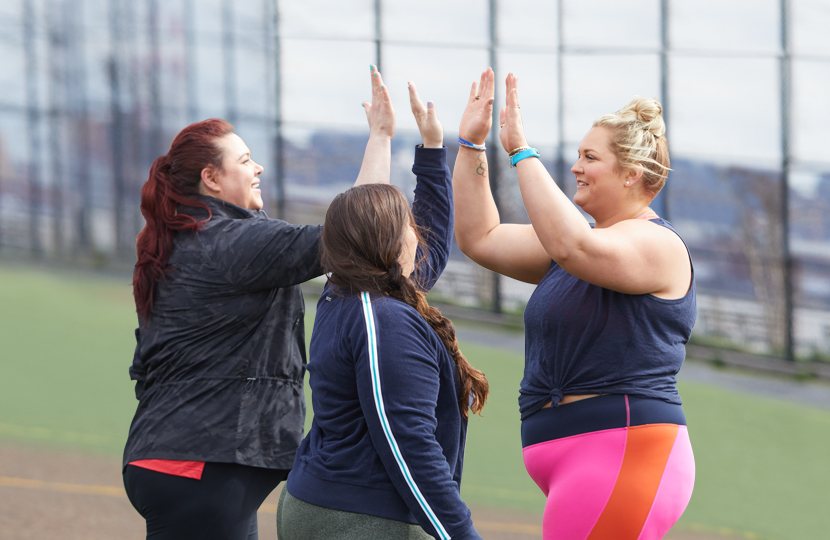 Dia & Co offers a great selection of plus size workout clothing. A few of my favorites:
Plus Size Puffer Vest
Fashion Forward Plus Size Leggings
Plus Size Joggers
Shop Dia & Co Active here.
Plus Size Workout Clothing from Universal Standard // 4X
I've had my issues with US, but from talking with recent models I think they've really leveled up! They also have a great offering of plus size activewear, going up to a 4X.
Shop here.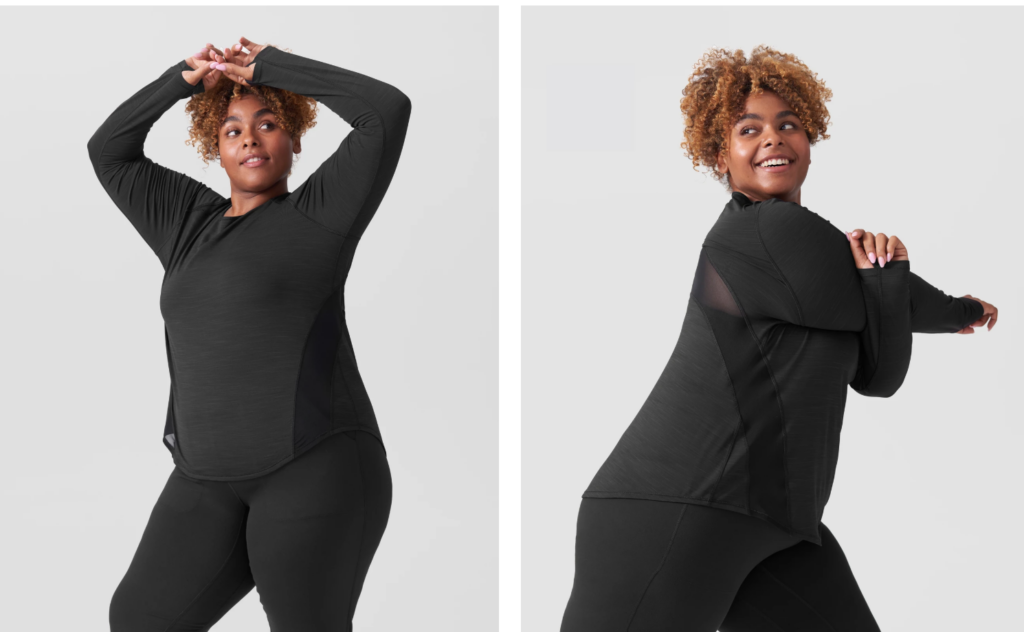 Plus Size Athletic Wear from Other Brands
Below are the brands that offer fewer sizes:
Adidas & Reebok Plus Size Workout Clothes from SimplyBe // Size 26
Looking to snag some Adidas branded workout clothes? SimplyBe is where to snag them!
The pieces are marked as going up to a size 26, but make sure to check the size chart!
Shop here.
Plus Size Athletic Clothes from Addition Elle // 3X
Helloooo, Addition Elle! Addition Elle carries a variety of plus activewear bands on their website, and I was most excited by their plus size ski and snowboard coats!
We all want to look cute on the mountain!
Shop here.
<< Related Blog Post: 3 Movement & Fitness Apps That Don't Profit Off of Your Self Hate>>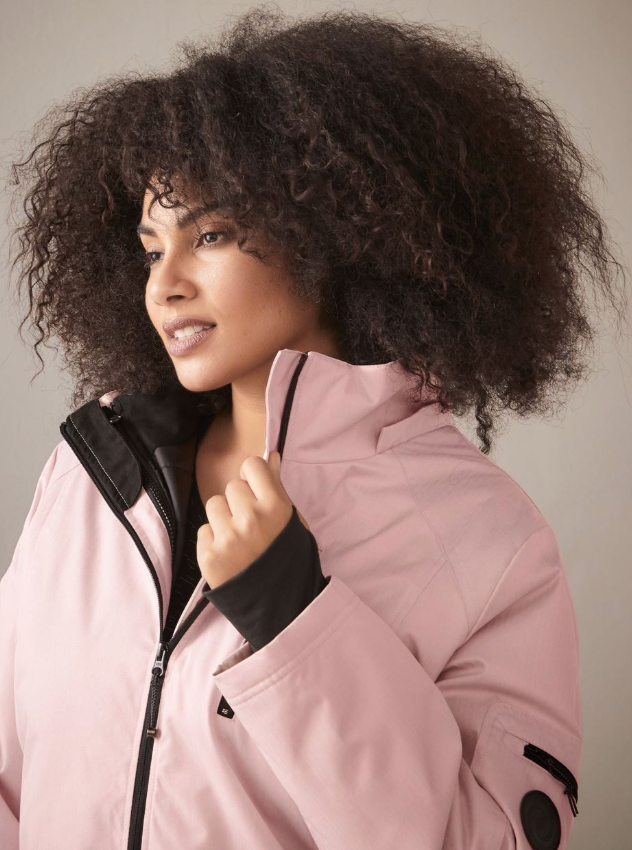 Plus Size Workout Clothing from Nike // 3XL Size 26
The plus size fashion world EXPLODED when Nike announced they were going to start offering plus sizes, and then exploded AGAIN when their plus size mannequins went viral. I've never tried their activewear, but I love my Nike workout shoes (I have a pair for Crossfit and for cardio.)
Finding plus size options from Nike has in-store has been tough for me, so I shop through Amazon. (If anyone knows of a Nike store in Utah that offers plus, lmk!!)
Shop here.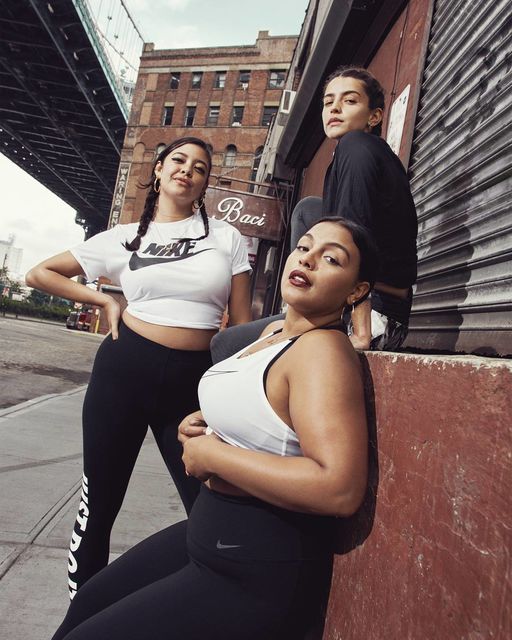 Plus Size Activewear Leggings from ASOS // Size 24-26
ASOS, how I love thee! Interestingly enough, ASOS also offers NIKE, as well as a few other brands.
They carry more of the statement-making plus size workout gear, imho. I've shopped at ASOS for years, and I'm a big fan of their 2-day shipping program.
Shop plus size activewear here.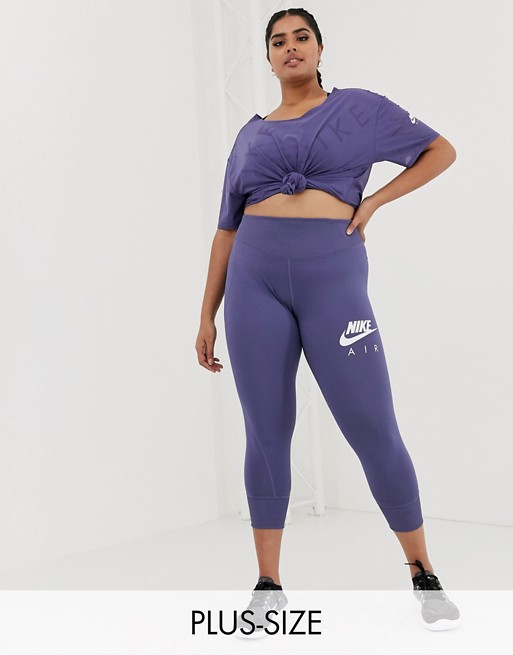 That's the List!
There are other plus size workout clothing companies, and I'll be updating this list as I try them!
Be sure to subscribe to my newsletter to get ideas and recipes!
[FTC Notice: This post contains affiliate links, meaning I earn a small commission if you purchase a product through my link. Affiliates help me write more great content, and I only endorse products I truly love.]