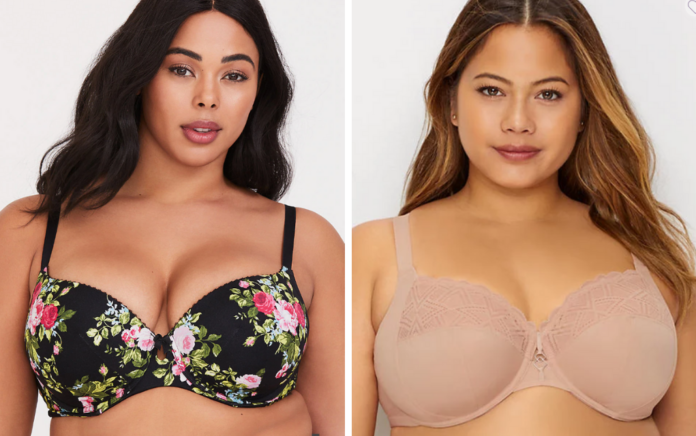 Hey there! This post contains affiliate links.  Using my links means I earn a commission, which helps me create more rad content.  More on affiliates here.
Finding bras past a Double D cup can be really difficult. brands say they go past a DD, it's usually only 1-2 cup sizes. And, after a summer of working at Victoria's Secret [can you believe?] I know that not all brands or stores play fair when it comes to sizing people – often putting customers in uncomfortable bras that don't fit well.
And, if you do find a bra in an H cup – it's often UGLY. Luckily, I've been testing different bras for years, and I've shared my fave resources and help for you in this here post!
This blog post is all about where to buy h cup bras!
[Heads up! This post was originally published June 3, 2019. It was update August 8, 2023.]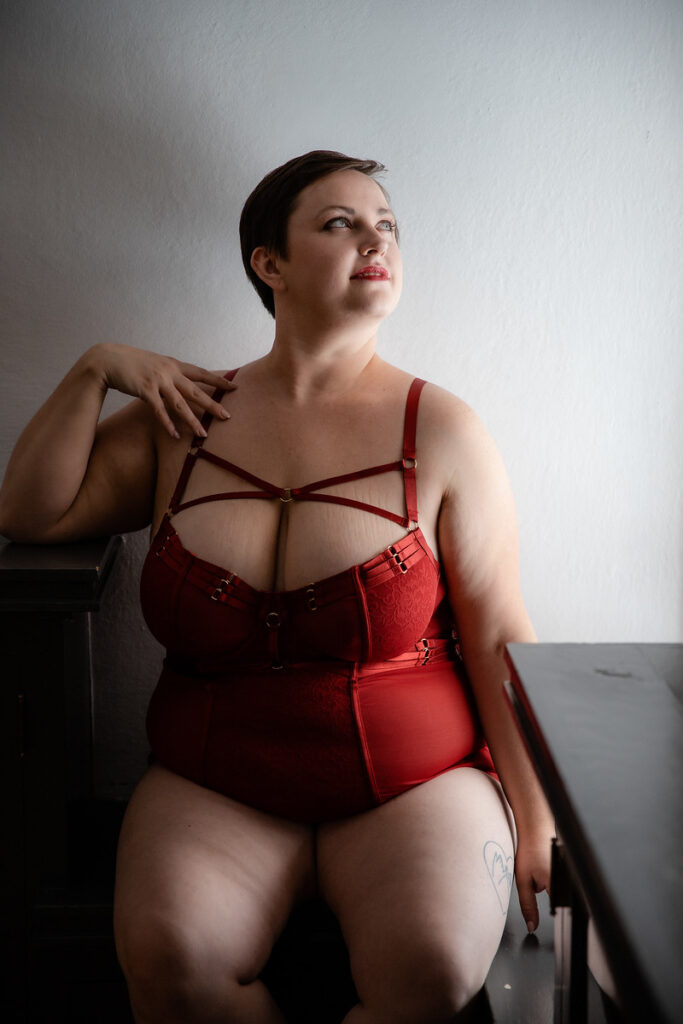 But here's the thing. Many of the brands that carry H-cup bras are only online, or if they DO have stores don't carry an H-cup in them. For this reason, I recommend that you go to a bra fitting specialist, get your measurements and then order a bunch online.
You can return the ones that don't work. Basically, you turn your living room into a fitting room – and try on all of the things!! Be sure to read the fine print for how long you have to return something!
Many brands that carry H-cup bras are only online! UGH!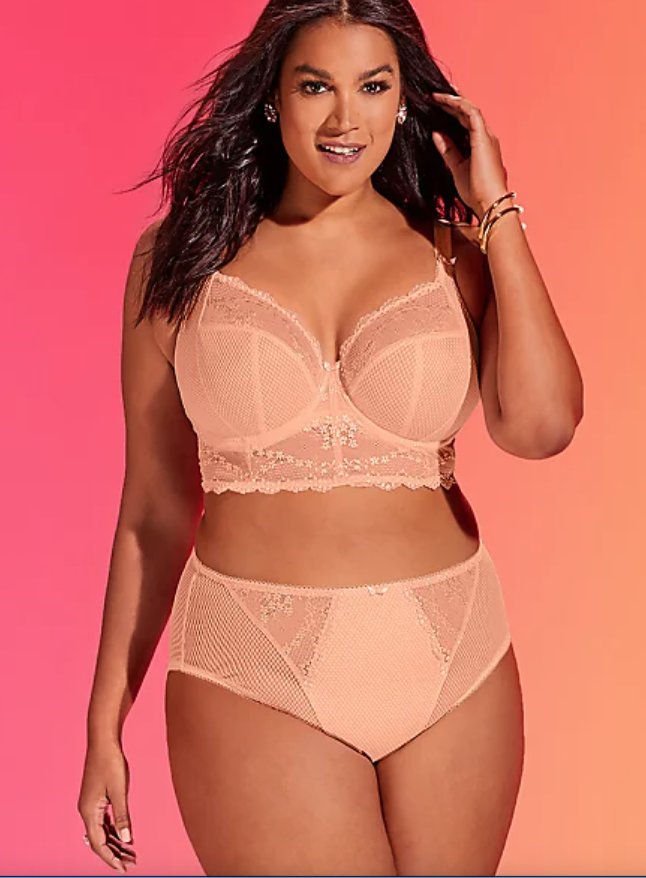 Only sharing **MY** Fave H Cup Bras
Below, I have shared only the brands that I have tried and loved! If you do decide to purchase, please use my links. I earn a small affiliate commission, which enables me to make more content. All opinions are my own!
I first discovered Elomi at an event in NYC a few years ago, and this has been my daily wear brand EVER SINCE. They gifted me a bra back in the day, and I have since purchased a TON of Elomi H cup bras! Their H cup bras are amazing!! The engineering on them blows my mind — you can tell when you see one in person that their design team REALLY know what they're doing!
Elomi uses some pretty incredible science to design their bras. I mean the engineering is outstanding!!!
You can't buy directly from Elomi, but you CAN buy from Bare Necessities. The company carries one of the largest selections of Elomi full figured bras around. They also have bra fitters available that you can call.
Sizing: Elomi makes nursing bras, everyday bras, lingerie sets and SWIM. They go up to a US P cup and a 48″ band size.
From the brand: "Elomi launched in 2008 as a brave new concept of lingerie, and to this day we have pushed the boundaries to become a pioneer for the fuller figure community. With our years of expertise, we consistently strive to innovate and give our wearers trend-driven looks in fabulous fitting styles that you can trust, right up to a K cup."
Shop H cup bras from Elomi here.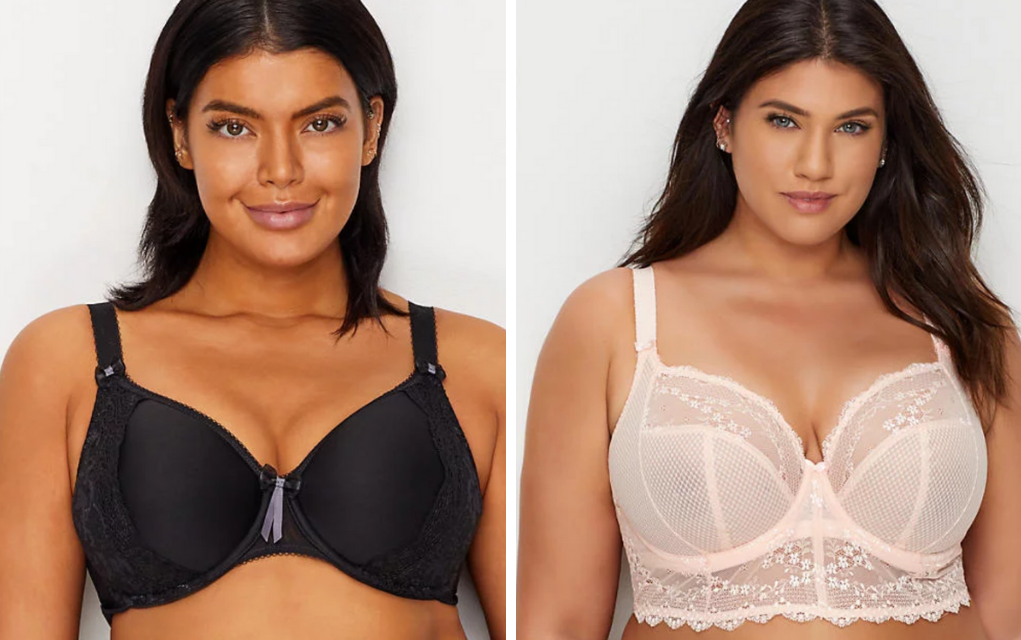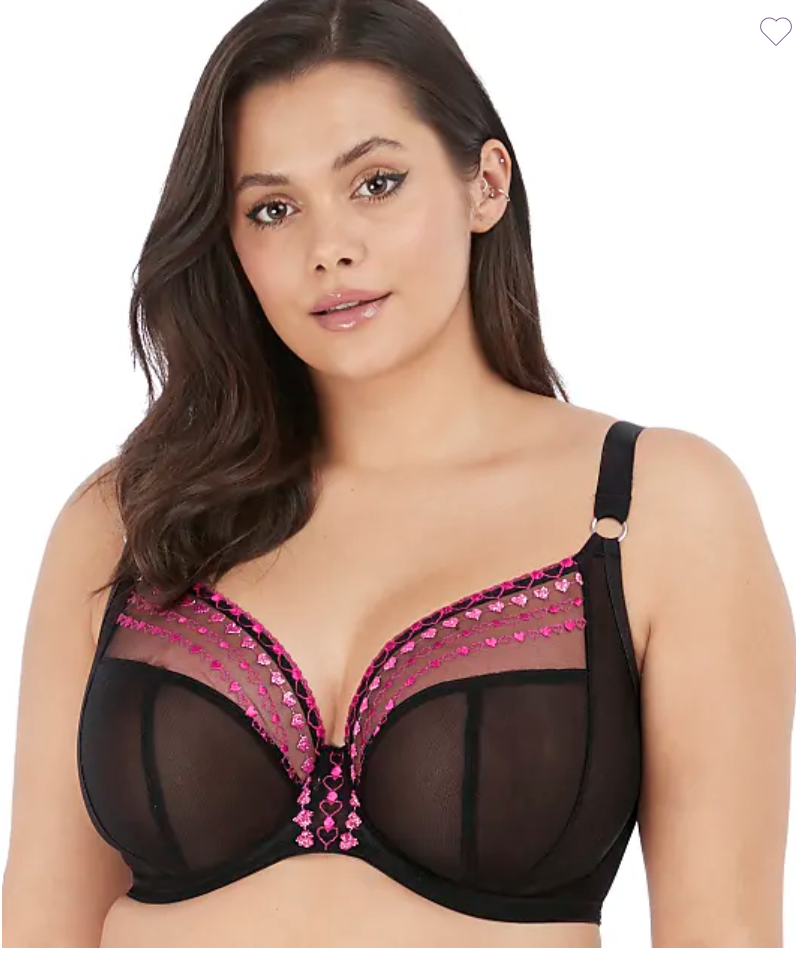 Brand #2: H Cup Bras Cacique from Lane Bryant
Y'all know I love Lane Bryant, blogging about their swimsuits and business suits. And their tops, workout clothes, and… lol, all of it!!
LB also carries H cup bras, which I love! I have found that the brand does not carry a lot in-store, but they have a great online offering, including H cup plus size swimwear! I particularly like their plus size balconette bras. They also have fun plunge and t-shirt bras.
Heads up, when shopping for H cup bras at Lane Bryant, you're probablyyyyy going to have to go online, not in-store! At least in my experience that's how it's worked!
Lane Bryant used to go to a 48″ band size, but now they stop at a 46″ band size in an H cup.
Shop H cup bras at Lane Bryant here*.
*Lane Bryant doesn't care many (mostly zero) H-cup bras in store, so I recommend buying online, and having your order shipped to the store. Then you can go in, try them on and return the ones that don't work.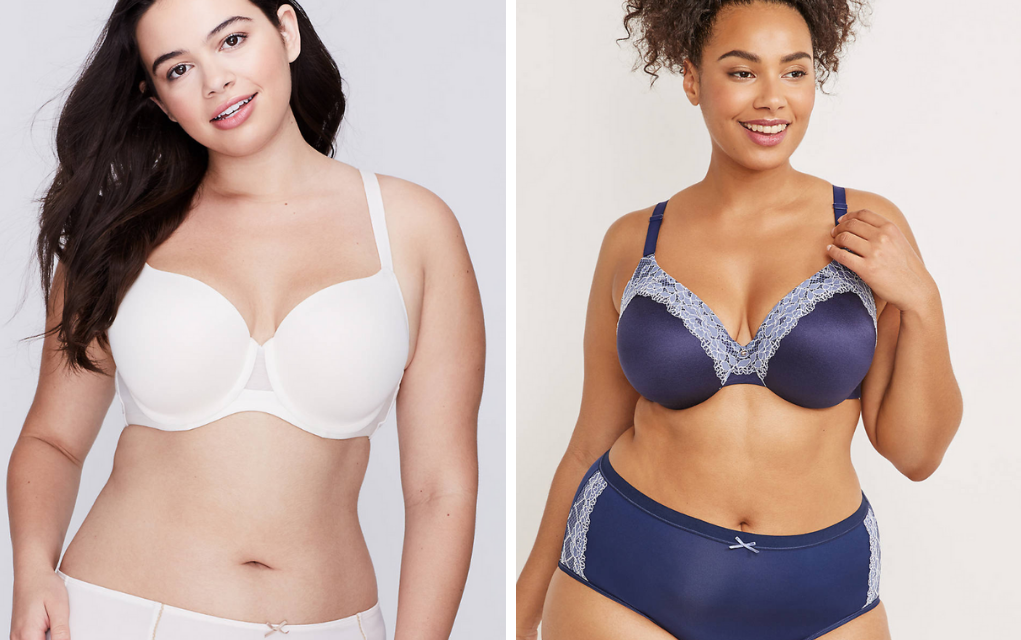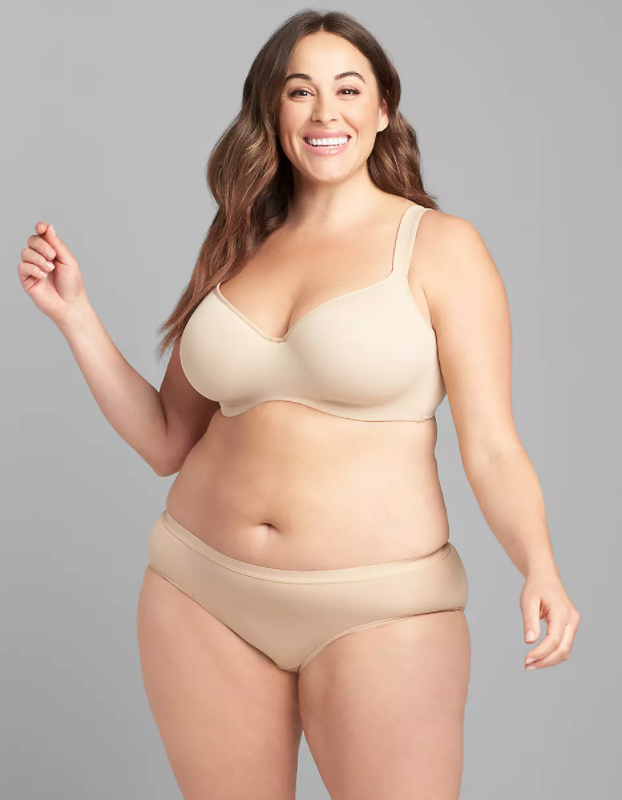 H Cup Bras Brand #3: Elila H Cup Bras from Dia & Co
Folks, I had never heard of Elila bras, until Dia & Co gifted me this red H cup bra! I love this bra [it came in a matching set], and now I am FREAKING OBSESSED with this brand! I find that their bras almost look like lingerie, but are comfortable (and sexy!) to wear all day long.
Check out all their H cup bra options here!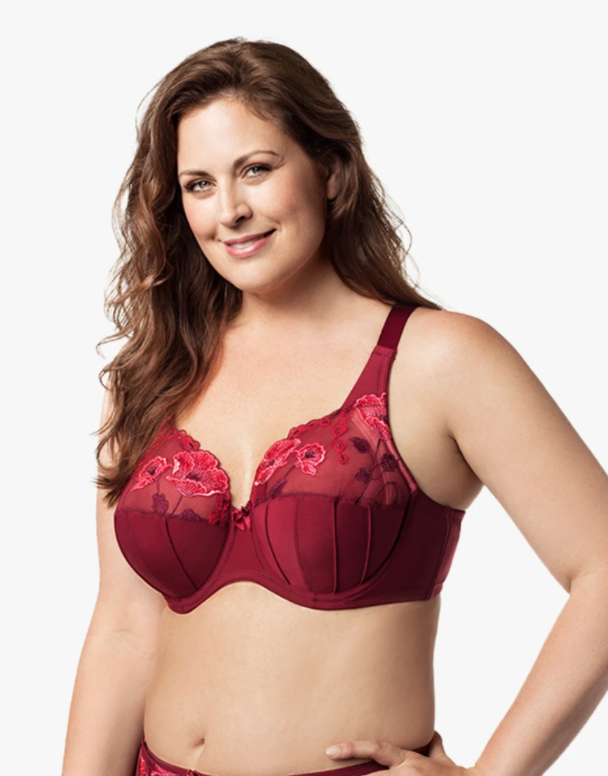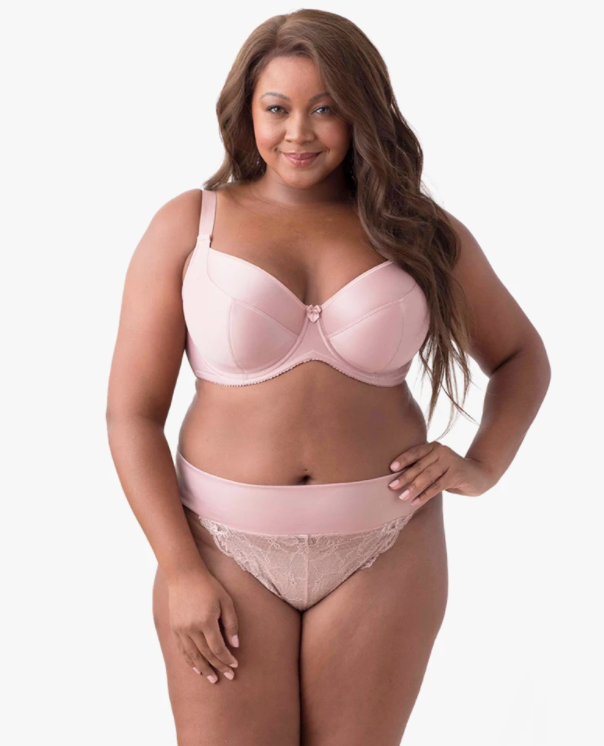 H Cup Bras Brand #4: H Cup Bras from Torrid
Torrid is the go-to place for H-cup bras with fun prints, lace and color. I go to Torrid when I want to find a really fun bra. They also DO have quite a variety of different style of full figured bras in nude.
They have T-shirt bras, strapless bras, full coverage bras, and a few sports bras in an H cup.
Shop H cup bras here.*
*Torrid doesn't really carry a size H in their in-store bras, but does carry bralettes in larger sizes. I recommend ordering online and going in-store to try on your H-cup bras. See what works in the dressing room, and immediately return the ones you don't love!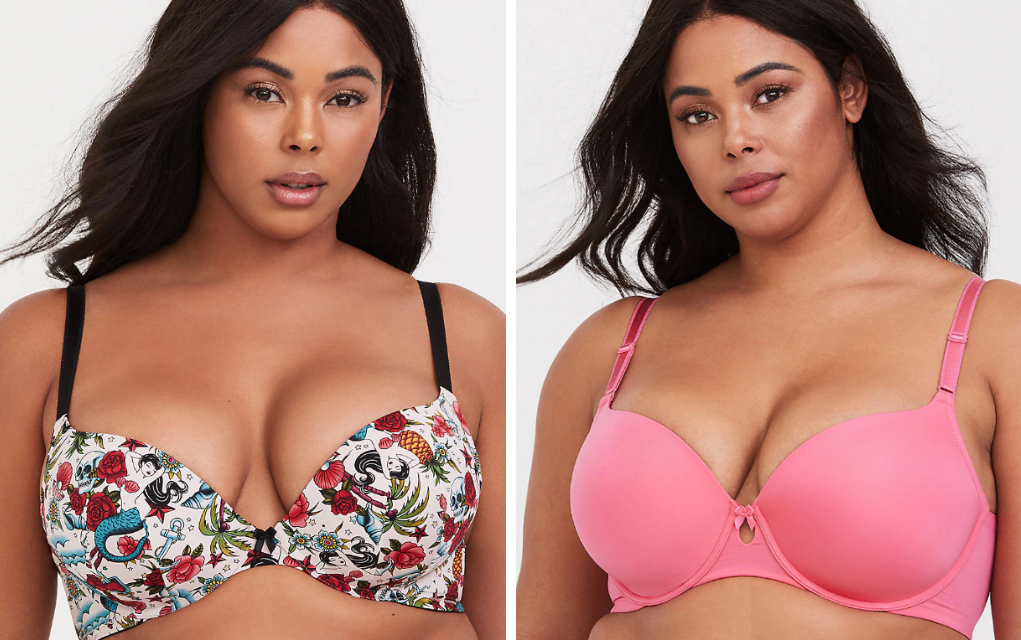 Y'all, back in the day I thought that being able to find a STRAPLESS bra in an H cup was a fool's errand. That was until I found this bra from Curvy Couture intimates. This bad boy has ENGINEERING behind it and it's insane. I talk about it all of the time on my Instagram Story, and it has been a game changer for me! I have a full review of this strapless plus size H cup bra here!
** FEATURES **
Smooth lace cups (won't show through on the outer garment)
Superior comfort and fit (no back rolls1)
Stay-put silicone lining along top cup edges and wings keeps bra in place
Underwire cups with cushioned lower band for added comfort and support (who needs straps?!)
Multiple ways to wear: strapless, halter, center halter, cross-front, cross-back, classic or one-strap
Hook and eye back closure for added stability
Secret power lining for ultimate support and containment (feels like Spanx)
Compressed foam pad holds its shape and keeps you from "spilling out"
Shop this H-cup bra here.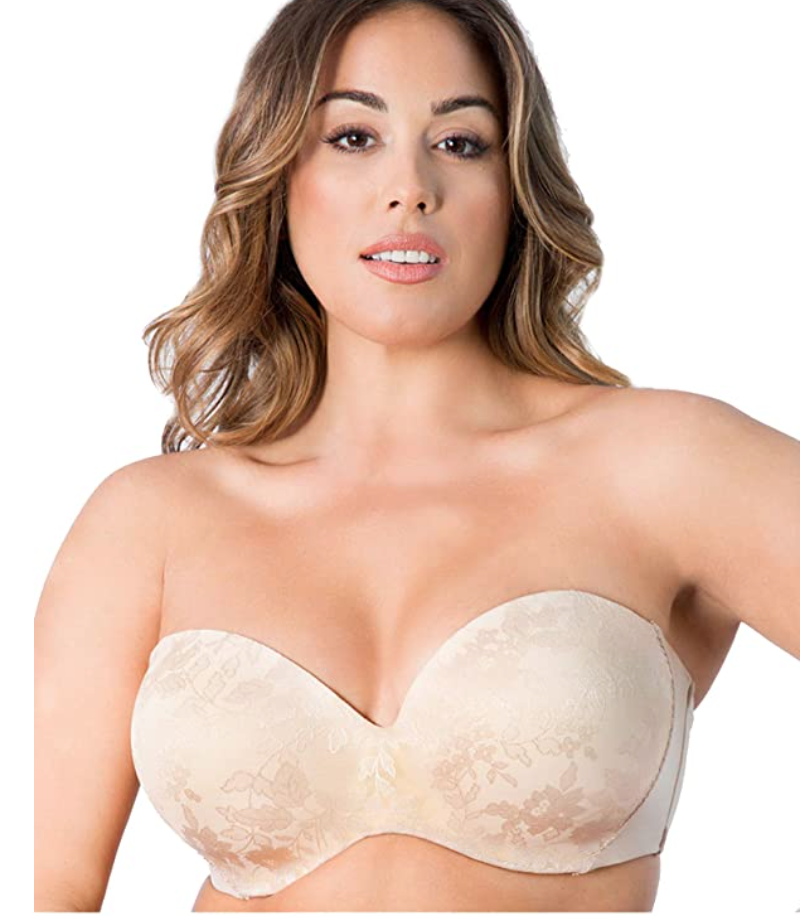 I am OBSESSED with Impish Lee bras and their aesthetic. When I first heard of them, I was pretty skeptical that their H cup bralettes would fit me or offer any support.
The Impish Lee design team can make custom bras in any size (literally, any freaking size) and I LOVEEEE the pieces I have from them.
Best of all? You can play designer and create the perfect set in the fabrics you want, or shop their collections.
Shop H cup bras from Impish Lee here.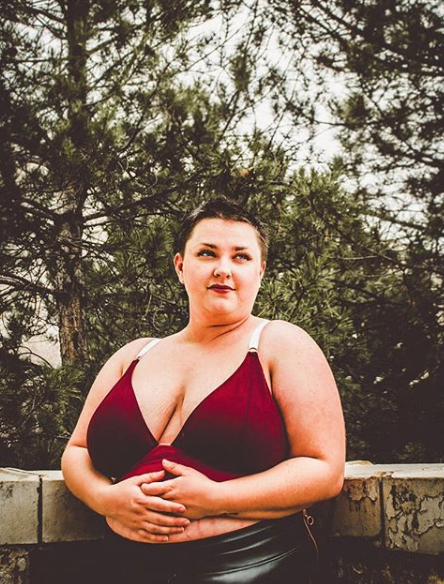 Feel Good about Your Purchase
Impish Lee makes bras and bralettes in a variety of sizes, and can go as large or small as needed. All of the pieces are ethically made by the Impish Lee in NYC. Bonus: The brand is owned by two sisters who regularly work with people from the LGBT community, and they also partner with diverse models.
Shop here.
This blog post was all about where to buy h cup bras!
What to Read Next:
Looking for more resources on plus size bras and lingerie? Here are a few more guides I've written:
What Brand Do You Think Should I Try?
There are other brands out there that carry H cups in US sizes, but don't carry a 48-inch band. What brands should I try and add to the list? I'm always up for a shopping trip!! Please let me know in the comments!
Want to stay in-the-know on new plus size brands? Be sure to subscribe to The Huntswoman Newsletter.