Hey there! This post contains affiliate links.  Using my links means I earn a commission, which helps me create more rad content.  More on affiliates here.
Hey friend! If you've landed on this post, then you're looking for monster romances to read in 2023!
I'm quite the book nerd (no shame!), and I've written a few posts on my blog, rounding up my favorite books. But, while I'm a nerd who loves to wander bookstores and scroll through Kindle Unlimited, I actually got into reading monster romances when I fell back into tumblr. There are a lot of rad fic writers on tumblr, and, I fell down that internet blackhole pretty hard. I began searching for more longform monster romances when, well, to be honest, I ran out of stuff to read!
In the hopes of helping my fellow monster lovers, I've put together this list of the best monster romances! Like all of my blog posts, this post on monster romances is PACKED with my own experiences and opinions (in other words, go argue with your mom!)!
Note: This post was first published on November 26, 2022. It was last updated on August 22, 2023!
This post is all about monster romances.
Being a romance novel nerd (and a fantasy novel nerd), I've got recommendations for monster romances for DAYS! This list is FULL of books I have personally read! But, sometimes folks get confused by what we mean by "monster," aaaand those mistakes often turn into ableism of some sort.
No thank you!!!
In this post, I'm defining "monsters" as non-human creatures who are self-aware (and probably a good number of them are broody and grumpy).
Sorry, lost track of my thoughts there for a minute, lolol.
In this post, I've shared monster romance books, featuring monsters that are: ogres, orcs, nagas, dragons, krakens, driders (dryders?), mutant monsters, tentacled, er beings, etc.
What is a monster romance?
Ok, so before getting going we should probablyyyy define what we mean by "monster"! In the ~monster romance~ genre/space, a monster is usually some sort of being that would have typically been the villain in stories of yesteryears. (Or if your fave Disney movie is Beauty and The Beast, cough cough.) I define a "monster romance" as any romance novel that has a non-human protagonist, who also isn't humanoid in shape.
People can get real persnickety with this definition, so I include SOME vampire romances and SOME alien romances in my monster romance roundup. Here's my thought process:
Vampires: While vampires could be considered monstrous, "vampire romances" are honestly their own category. I really only include vampires in this round up if they have some sort of ~monstrous~ vibe
Aliens: Same deal goes for aliens — alien romances are a whole other romance category! But a few of my fave may sneak in, if the "alien" protagonist pulls on recognizable monster tropes. If a series features an alien that's basically a human with horns or in blue, I don't include them. There has to be something distinctly "other" about the alien! Or if I really like the book. I regret nothing! This is MY blog, after all!)
Ghosts: AAAND I'm not counting ghosts as monsters because they were once human. (Can you tell I love a good nerd debate?)
Simply put, a monster romance needs to feature a MONSTER. Something unappealing (on the inside or outside), non-humanoid and not a hot guy with horns. Or a tail. Whatever.
Also, because I'm a proud queer person && member of the LGBT community, this blog post roundup has both queer/LGBTQ+ couples as protagonists, as well as straight couples. Most of the romance novels in my guide are more contemporary, and many of them play with AND challenge romance-novel-industry stereotypes.
Ok besties, without further ado — let's get into my recommended monster romances!
Listen, if you plan on snagging more than a few of the monster romances in my listicle, then you NEED Kindle Unlimited. If you're anything like me, then you read a TON of books. I have been known to polish off a monster romance or five in one night!! Kindle Unlimited is CLUTCH because it works similar to Netflix. You pay a subscription fee of around $15 per month for Kindle Unlimited, and get access to UNLIMITED books.
Well, the millions of books that are on the Kindle Unlimited platform, anyways.
This is also great, because authors get paid through Kindle Unlimited (KU), earning a set amount of money per page, generally.
And, because I'm such a fan, I've been sure to note what monster romances are available on KU in the description. Some authors change things up though, so be sure to click on the link to double check if the book is on KU. (It'll usually have a little banner across the top.)
As an avid reader, Kindle Unlimited saves me hundreds of dollars a month, and authors get paid for every page I read!
Ok, without further ado – let's get into discussing monster romances!!
#1 Monster Romance: "The Dragon's Bride" by Katee Robert (Kindle Unlimited)
Ok, our first monster romance book has gotten a good amount of attention on Twitter – for good reason!
The cover art is AMAZING!
The book is first in a series (with some books slated for publishing dates in 2023), and was a fun more traditional monster fairytale, a la Beauty & The Beast. The monstrous protagonist in this romance novel is, you guessed it, a dragon! Again, if you love traditional romances and specific plot points in your romances, this is a great monster romance to read!
Check out this monster romance here!
I first found C.M. Nascosta's monster romances on tumblr, and I'm so stoked she's built such a strong online following and fandom. She's been expanding and publishing some of her most popular monster love tales online, and I'm so stoked!
Plus, her covers are just gorgeous!
This book is all about a dryder or spider-man (not the superhero, lol) and a witch, whoses name is LADYBUG.
MY HEART CANNOT TAKE IT, PEOPLE.
Check out this monster romance here!
#3 Monster Romance: Gay Monster Romances by Delaney Rain (Kindle Unlimited)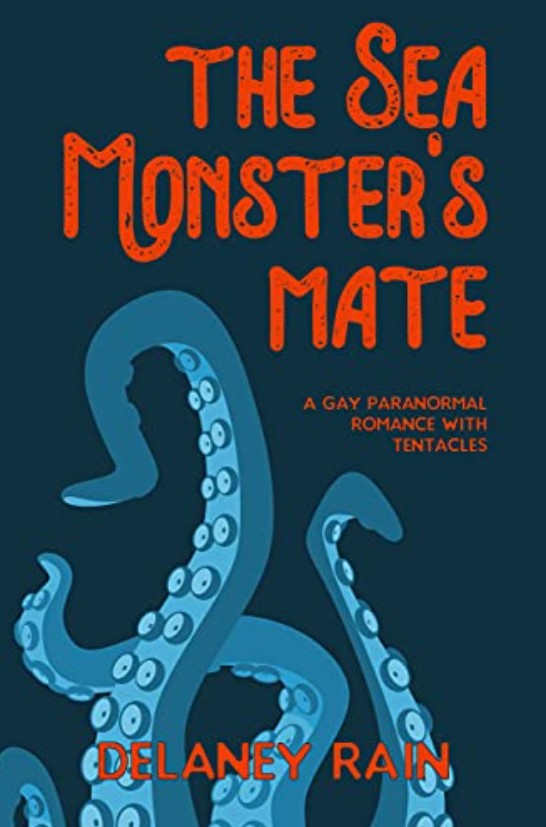 Ok, for this next monster romance roundup, I'm doing a sort of "5-for-1" deal. Delaney Rain has written a bunch of super fun fantasy m/m monster romances, all set in different worlds with different types of "monsters."
See more details about this monster romance series here!
#4 Monster Romance: Strange Love by Ann Aguire
This m/f monster romance is SUPER CUTE! While it does break my not-so-hard rule about including alien romances in this roundup, the male protagonist is SOOOO different from his human lady love, that I had to include it. This monster romance includes an accidental alien abduction, a dog who talks, a tournament and cute alien moments.
If you'd like a break from alpha-hole type of romances, this sweet and angsty monster romance is a great one. ALSO, this book is first in a series of other monster-esque romances!
Acquire out this monster romance here!
#5 Monster Romance: Treasure for Treasure by R. Cooper (LGBT Monster Romance!)
Y'all, when I tell you that this next gay monster romance made me CRYYYYYY!! I cannot even! The angst present in this book is EXCELLENT! Featuring a dragon who transforms, a barista and a town grappling with old and new magic.
This book is actually 7th in a series about various monsters, but it's my #1 fave, so I'm just gonna link to it!
Acquire out this monster romance here!
#6 Monster Romance: Girls Weekend: a Monster Bait Romance (Kindle Unlimited)
I originally read this story on Tumblr, before C.M. expanded it for KU! This is a more contemporary setting of a monster romance, and it is the first in the series!
From the description:
Snag this monster romance here!
#7 Monster Romance: Sandra R. Neely Monster Romance Novels (Kindle Unlimited)
Next up, we have Sandra R. Neely, who is one of the earlier monster romance writers. She has a series "Whispers from The Bayou" that's set in the early 1900's, featuring all m/f monster pairings. This series doesn't really deal with political themes like other books in this roundup, but I found it to be a fun bubble bath and beach read!
The first book in this monster romance series (about 8 books total) features a gargoyle!
Snag this monster romance here!
WHO WOULD I EVEN BE if I didn't include this book on my guide to monster romance novels?!!? This book by Travis Baldree took the monster loving internet by STORM (thanks, in part, to his bestie Seannan McGuire, a renowned urban fantasy author). Also, fun fact — this book hit the NYT Bestseller list!
This monster romance is a cozy high fantasy sort of novel. I really think my fellow LOTR geeks will love this one. ("LOTR" is "Lord of the Rings" for the uninitiated.)
Check out this monster romance here!
#9 Monster Romance: Monsterly Yours Series S.J. Sanders (Kindle Unlimited)
It is time, my fellow monster romance lovers, to talk about S.J. Sanders! This m/f monster romance novelist is known for writing more humorous and light monster romances, with just a touch of angst. This book features an orc as one protagonist, and I won't spoil your read by sharing the type of monster the other lady protagonist is!
On AOC and tumblr, there are a TON of people who are a fan of the "orc boyfriend" trope, so I wanted to be sure to include this fun series. The premise is that modern humans end up lost in a fantastical world with orcs and elves.
I wasn't a big fan of every book in this series (sorry!), but I did love books #1 (this one) and #6!
See more details about this monster romance here!
#10, #11, #12 Monster Romance: Leviathan Fitness Series by Ashley Bennet (Kindle Unlimited)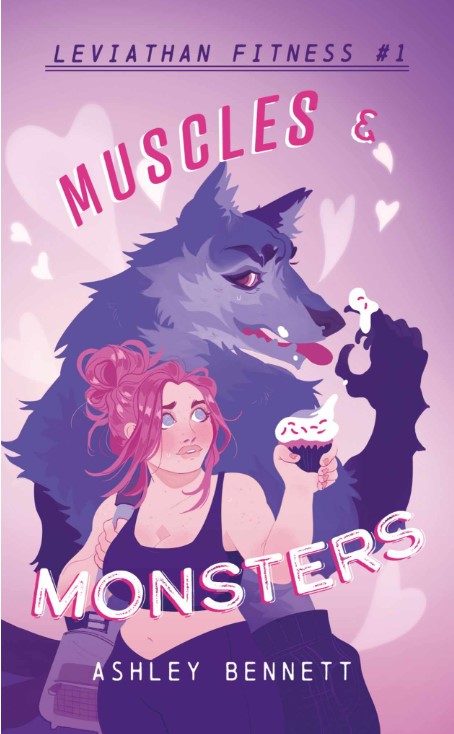 Ok, so real talk I was a liiiittle resistant to this monster romance series, even though Amazon Kindle kept shoving it to the top of my recommendations list.
The covers make it look more like a fun lighthearted monster romance, and not so much steam. While I'm not here to hate on clean romance, that is, erh, NOT my jam.
LOL.
Also, real talk, I was like, "Do I want to read a romance series about gym bros?!"
(I realize that I sound very judgey here. It is because I am, in fact, a very judgey betch!!! I am truly a wonder chock full of opinions.)
I'm so glad I gave this series a chance in weird in-between week of naps and snuggles and carbs and more naps between Christmas and New Years! It was super fun to read (great worldbuilding), def NOT a clean romance series (aHEM!), and was just a lot of fun. The characters were really rounded out in a way we don't see in romance, and Ashley neatly stepped over some odious romance novel stereotypes while hamming it up in other ways.
I *also* love that book #1 in the series features a m/f hetero couple, and book #2 features a gay m/m couple. I'm hoping for a wlw situation in book 4 (to be published!)
Check out this monster romance series here!
(I realize that I sound very judgey here. It is because I am, in fact, a very judgey betch!!! I am truly a wonder chock full of opinions.)
#13 Monster Romance: The Trouble with Trying to Save an Assassin by Jennifer Cody (Kindle Unlimited)
Y'all, this monster book is HILARIOUS if you love dark humor. A few passages caused me to laugh so hard I CRIED. The author, Jennifer Cody, talks about how the world of John Wick (coughILoveKeanuReevesCough) inspired this book.
This is a really great monster romance if you love British fantasy (think Douglas Adams), quick wit and how characters interact with a morally gray area. I'm not going to tell you what kind of monster one of the protagonists is, because that would be a HUGE spoiler! I also appreicated how Jennifer Cody wrote one of the main characters, who is mute. I think that she did a good job of educating the audience, without coming across as preachy.
Snag this monster romance here!
#14 Monster Romance: The Lion & The Mouse (Kindle Unlimited)
Okay, so TECHNICALLY this monster romance has aliens, but it's (obviously) inspired by Beauty & the Beast, so I'm including it! Take THAT!
I literally cannot tell you anything about this book without giving away the whole plot and all the surprises, so just, go take a look at the description if you're into this cover situation!
Snag this monster romance here!
#15 Monster Romance: Demon Magic Series by Alice Winters (Kindle Unlimited)
Similarly to the monster romance above, this gay Demon Magic series by Alice Winters is irreverent and super freaking funny. I love a "Bad Boy" trope mixed in with just a bit of "enemies to lovers" ya know? This monster romance features a witch and his Casanova-like demon who is SUPER mischievous.
Check out this monster romance here!
#16 Monster Romance: Contagion by Amanda Milo (Kindle Unlimited)
This next monster romance was inspired by a joint author series that gave us The Lion and the Mouse (above), and it is HYSTERICAL.
I love comedic romances, and this alien monster romance is so funny and sweet. I'm pretty sure I snorted (in laughter) so hard reading this, I choked. (Enjoy that mental image.)
This m/f scifi romance also engages with topics like OCD (or what one may think of as OCD), traveling through the forest to civilization and two people watching out for each other.
Honestly, I'm gonna go re-read this one after I finish writing this blog post, lol.
ALSO, her "Stolen Alien" series is so freaking fun and cute, highly recommend.
See more details about this monster romance here!
#17 Monster Romance: Wriggle & Sparkles by Megan Derr
We're going to keep going in this vein of snarky and witty romance novels, with this one from Megan Derr. Featuring a kraken and unicorn (m/m) that have a human form and super cool magical form, this book is really like 3 books in one. I've gone back to read it MULTIPLE times!
The two main characters work for the magical equivalent of the FBI, and run around snarking and being cute while solving crime.
Megan Derr ALSO writes truly lovely LGBTQ+ high fantasy books (this project was a little out of the norm for her), so if you love gender diverse characters, I highly recommend her work!
Acquire out this monster romance here!
#18 Monster Romance: Deceived by the Gargoyles (Kindle Unlimited)
Ok, not gonna lie – the first time I wrote this post, I didn't include this m/f monster romance book. While I enjoyed the first third a LOT, the last 2/3 felt really whiney and woe is me.
But, also, I can be hard on the whole "damsel in distress" vibe! So, I'm including it for my monster romance lovers who love this kind of heroine. <3
Shop this monster romance here!
#19 Monster Romance: "Cutie & the Beast" E.J. Russel
E.J. Russel writes m/m monster romance novels, and I thoroughly enjoyed her Supernatural Selection series! The series is pretty varied with the amount of angst, and E.J. Russel does a good job of showing protagonists with different personalities, while also having a blast playing with romance tropes.
She has the fun fae-filled romance that this book is part of, as well as a supernatural dating agency series that's super fun (love a cute demon)!
See more details about this monster romance here!
#20 Monster Romance: The Quarry Master by Amanda Milo (Kindle Unlimited)
Listen, I've decided it's a-okay to repeat authors on my roundup of monster romances, if I *really* love the book!
And I really love "The Quarry Master," an f/m romance, by Amanda Milo, because I am a SUCKER for grumpy/sunshine romances. I also appreciate how Amanda Milo writes a character with a disability, and I learned a few things reading this (in a non-preachy way). AND the cover art on this book is A+. While I totally get why indie authors make covers where they take a male model and stick horns on his head, this is just a FANTASTIC cover. A+ monster romance cover.
I'm going to butcher the description, but the TLDR is that humans have been given a planet by another alien species, and they have to build homes and a whole town. Hence, working in a quarry.
Hence, an alien quarry master (boss of the quarry) who has horns and a tail. Ahem.
Check out this monster romance here!
#21 Monster Romance: Treasured SJ Himes (Kindle Unlimited)
This is a short dragon romance novel, and it made me softly smile and feel all cozy while reading it, so I decided to include this novella! Featuring an m/m couple, where one partner is a dragon.
Check out this monster romance here!
#22 Monster Romance: Seraph by Lily Mane (Kindle Unlimited)
You know those books that FOLLOW YOU AROUND and are DETERMINED TO BE READ?
And you avoid them, for whatever TOTALLY VALIID REASON??
This was one of those books for me! I avoided it and AVERTED MINE EYES, because I knew from the cover that this is a book that could possibly RUIN ME and make me SOB.
Well, dear reader. I'm updating this post the day after writing it, because I finally read this book.
AND I WAS TOTALLY CORRECT.
That said, this m/m monster romance novel is lovely, and it doesn't do that whole "gloss over the horrible-ness that an apocalypse is." It's gritty, it's good, it has urban fantasy vibes.
And you will probs cry.
It's also part of a series (that I haven't read), so I'll update this post when/if I decide to feel a GLORIOUS RANGE OF HUMAN EMOTIONS.
Get this monster romance here!
#23 Monster Romance: Mead Mishaps Series by Kimberly Lemming (Kindle Unlimited)
Finishing up my list of monster romances I've read (for now…), next up on list of monster romances is the Mead Mishaps series by Kimberly Lemming! The first monster romance in this series is SUPER fun (m/f), with lots of comedic and fun chaotic good (sometimes chaotic evil?) moments. I really like that Lemming wrote a light hearted monster romance that still has GRIT.
This fun book features a cinnamon farmer, demon and lots of hijinks in a a sort of medieval world.
Snag this monster romance here!
#24 Monster Romance: Garbage – An MM Robot Romance
OK SO!! I have loved Reese Morrison's LGBT romance novels for YEARS, but heads up — I CRY EVERY TIME. These are romance novels that hurt so good.
When I saw on Miorrison's email list that they were releasing their first ROBOT ROMANCE in a series, I knew it would be good. Morrison does a really great job of engaging in culture, consent, with a whole lot of spice and YEARNINNNNNG.
And I was right! This is such a good read.
Snag this monster romance here!
Another monster romance featuring an orc MC! This one is pretty fun, and deals with living in a post-apocalyptic world! "From the description: "I'm hunkered down ready to defend my turf against the orc next door as well as the darkness of my past, when I get the first look at him. He's got the teeth, the tongue, the leathery skin, the noises…but soon he has something more. My curiosity."
Buy this monster romance here!
Monster Romances on my TBR List:
Ok, cuties! Below I've shared a few monster romances I haven't read YET, but they're patiently waiting on a super secret Amazon list of mine. Mwhahahah!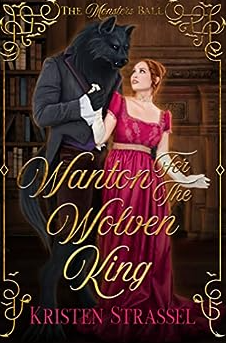 As a HUGE Pride & Prejudice and regency nerd (blog post on where to find plus size regency dresses HERE), you know I am so excited to read ALL ELEVENT (Yes! Eleven!) books in this series! C.M. Nacosta starts us out in this series, and I include that book as a standalone further on down, because I LURVEEEE C.M. Nacosta!
Snag the pre=order of this monster romance here.
#27 Monster Romance: On the Water – Lesbian Monster Romance WLW
Ok, team! I have been HUNTING the internet for a lesbian monster romance, and I found THIS ONE! YAY!
It's first on this section of my TBR list, for monster lovers who want a queer monster romance with ladies! <3
Shop this monster romance here!
#28 Monster Romance: Gargoyle Romance by Jillian Graves (Kindle Unlimited)
UGH this cover is just GORGEOUS! My review on this bad boy is pending, so stay tuned!! (FYI, this book is an m/f monster romance.)
See more details on this monster romance here!
#29 Monster Romance: Good Deeds by Kathryn Moon (Kindle Unlimited)
OOoooOOOOoooo a monster romance featuring a Robot! Ann Aguire (further on up) has a robot/AI protagonist in one of her monster stories, which is so fun. I haven't read this one quite yet, so stay tuned! (FYI, this book is an m/f monster romance –I think!)
From the description: "Nötchka Uumian, solo-scavenger and pilot, only came to Bandalier for business. But when her first ever heat cycle hits, she has two choices: get off the planet or find somewhere safe to ride out the heatburns. Determined to never end up mated and trapped in a kitchen, she heads into the Droid district. You can't mate if the other person isn't an organic right?"
Snag this monster romance here!
#30 Monster Romance: How Not to Date a Demon by Lana Kole (Kindle Unlimited)
I am super excited to read this m/f monster romance (I love a good demon romance, no shame!). The TLDR of this monster romance novel is that the protagonist, Maeve (such a good name) starts wondering if her boyfriend is a demon.
Stay tuned for my review of this monster lover book! <3
Snag this monster romance here!
#31 Monster Romance: Games with The Orc by Kathryn Moon (Kindle Unlimited)
Another Kathryn Moon book! I'm so glad to have discovered this author of monster romances, eeee! Stay tuned for my review of this m/f monster romance.
Snag this monster romance here!
#32 Monster Romance: Gargoyle Romance by Honey Phillips (Kindle Unlimited)
Ok, Honey Phillips is an interesting author for me — some of her stuff I have really enjoyed, and other books made me go, "Bleck. No."
She's branching out into the monster romances category (good for her!), so this book is on my TBR list! I'll let you know what I think when I'm done.
Get this monster romance here!
#33 Monster Romance: Monster and the Beast Volume #1
Ok, I have seen this manga bumping around tumblr and the social media interwebs. Normally, I'm not a manga person (…? maybe I am?!), but this creative work falls right into my monster romance category. I think this is a m/m monster romance! <3
Get this monster romance here!
#34 Monster Romance: An Inheritance of Monsters (Kindle Unlimited)
This is a monster romance that seems like it would be dark horror, but seeing the excerpts makes me think it's more of a book that will tug on your hearstrings.
Idk, as I haven't read it yet! 🙂
Excerpt from the description: "But there are no ghosts here.
There are monsters.
They live under my bed, in my closet, and watch me from the shadows, whispering filthy visions in my ear at night."
Shop this monster romance here!
#35 Monster Romance: Released by the Kraken (Kindle Unlimited)
I cackled a little bit seeing the title on this romance, a play on the whole "Release the kraken!" meme from the movie, The Clash of the Titans.
Purchase this monster romance here!
#36 Monster Romance: How To Marry A Marble Marquis: A Regency Monster Romance
Since my initial publishing of this guide to monster romance novels, C.M. Nacosta has come out with a bunch of STELLAR monster romances. I haven't read them all (yet), but I wanted to be sure to include them so YOU know the most current update on monster romance novels.
About the novel: "How To Marry A Marble Marquis is a standalone Regency Monster Romance featuring a Gargoyle/Human pairing that takes place in the shared universe of The Monsters Ball."
Snag this monster romance here!
#37 Monster Romance: A Blue Ribbon Romance (Kindle Unlimited)
Next up, a sweet monster romance!
This is actually the SAME story as one of C.M.'s other books – told from the male's perspective!
Snag this monster romance here!
#38 Monster Romance: Run, Run Rabbit (Kindle Unlimited)
Next up, we have a werewolf romance! This one definitely is a bit more spicey!
Snag this monster romance here!
#39 Monster Romance: Hollow: A Trick And A Treat For All Hallow's Eve (Kindle Unlimited)
From the description: "The Girl Who Saw Ghosts is a canon-set retelling, putting Katrina as the main character, mistress of her own fate, and the love interest for the town hero and our headless ghost."
Snag this monster romance here!
#40 Monster Romance: Captured by the Orc General (Kindle Unlimited)
Ok, surprising no one (probably) I love the orc monster romance category. I think it's so fun! This book is not out yet (hence the cover situation), but I didn't want to lose track of it!
Shop this monster romance here!
This post was all about monster romances.
What to read (lol) next —>
I hope you found this roundup of monster romance books helpful! Below, I've shared a couple of other roundups of mine on other kinds of books!
Do You Wanna Join VIP?!
Want more content like this? Then I recommend joining my fashion-focused email list is here! If you want to stay up-to-date on posts from The Huntswoman, I recommend joining me on your favorite social media platform (Facebook, Instagram or Twitter).
Finally, my business and career email list HERE!!
I have two email lists because folks have different interests! For lovers of this post, I recommend joining both lists and following me on Twitter, where I share a lot of blogger tips and info!