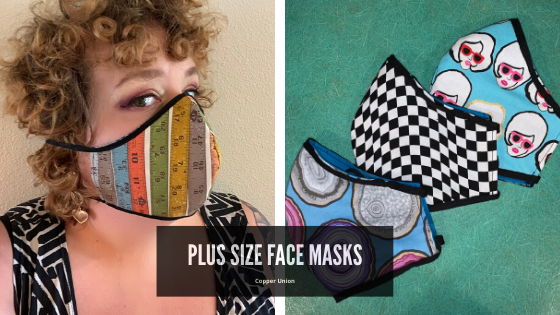 Hey there! This post contains affiliate links.  Using my links means I earn a commission, which helps me create more rad content.  More on affiliates here.
In the course of making face masks from patterns found online, a new issue popped up out of left field.
Plus size people often have bigger (super fabulous) faces, and the patterns didn't take this into account. Fuller cheeks, double chins, etc. This presented a design and inclusivity issue.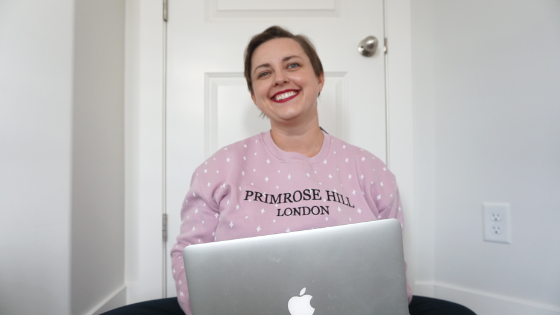 Seeing this, i've put together a list of fashion designers who are selling FABULOUUUUS face masks for COVID-19, specifically masks for plus size and fat faces.
Note: In this blog post I use the term "fat" to reclaim a term often used in online hatred and bullying. If you don't identify with that word, carry on! I'm not using it to describe you or your super wonderful face. <3
I've also noted what brands are run or founded by plus folks!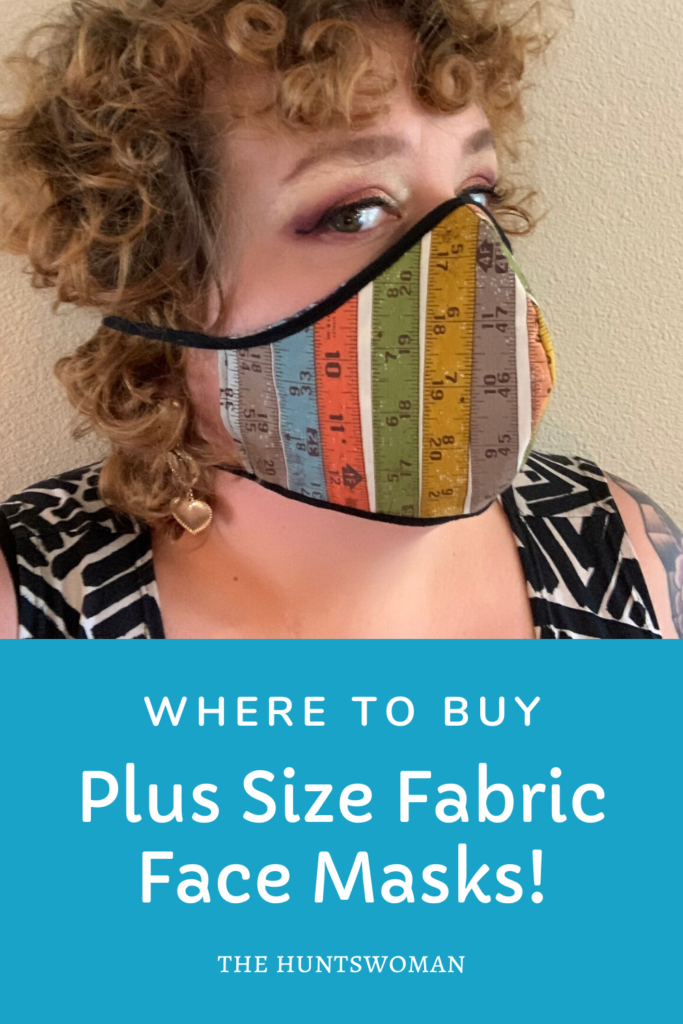 Brand #1: Dia & Co Plus Size Fabric Masks
This plus size fashion retailer has added plus size fabric face masks to their offering, and their super cute! These face masks are fun, cute and comfy!
Shop here!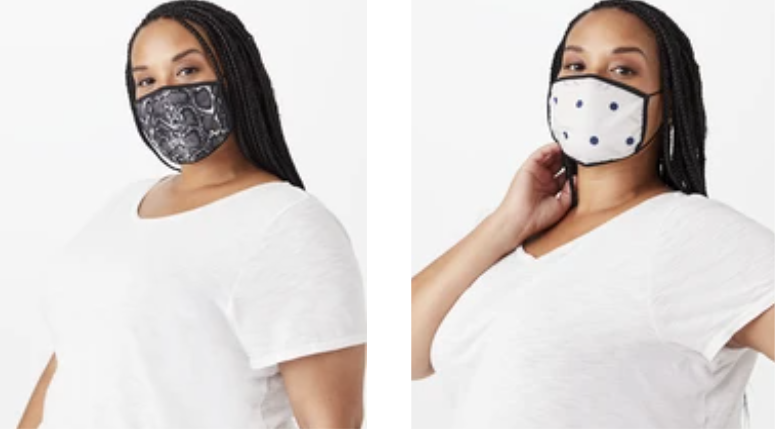 Brand #2: DXL – Fabric Face Masks for Husky Guys!
Do you have a beard, large head or big cheeks? Finding a face mask can be tough! Luckily, DXL has a variety of plus size fabric face masks available.
Shop here!

Brand #3: Torrid – Face Mask for Chubby Cheeks
Like #1, Torrid is a popular plus size fashion retailer! I love these cute masks (plaid is PERFECT for fall and winter).
Shop this set by clicking HERE!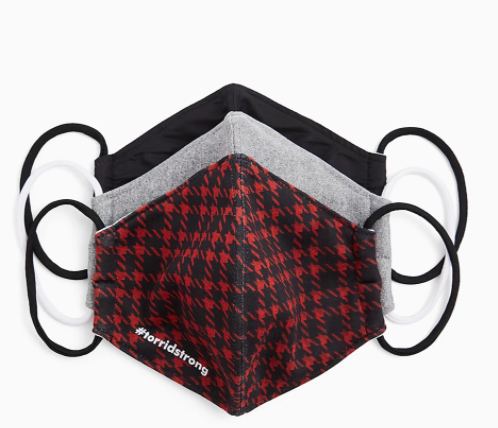 Brand #4: Lane Bryant – Plus Size Fashion Fabric Face Masks
Some folks like the masks that go over the nose, and others prefer this style from Lane Bryant! The brand has a lot of fabrics and colors available.
Shop masks HERE.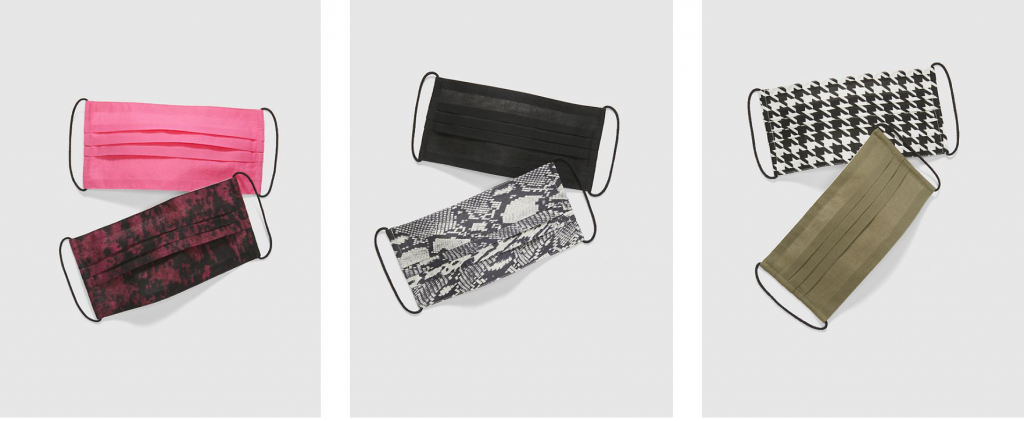 Brand #5: Fashionable Plus Size Face Masks: Rene' Tyler
Rene' Tyler is a plus size fashion house specializing in sizes 12+. The brand has a variety of face masks for plus size faces!
Shop here!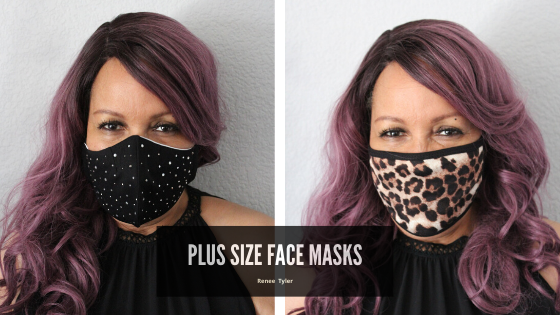 Brand #6: Plus Size Fun Face Masks from Christian Omeshun
Founded by A'Shontay Hubbard, Christian Omeshun (also called "CO") is a plus size fashion house out of Atlanta, Georgia, that makes custom bridal and prom gowns – as well as RTW pieces!
A'Shontay is such an amazing cheerleader for indie fashion, and you should definitely check out her shop! She has a variety of face masks, and also posts limited edition designs to social media!
Shop face masks here.
Brand #7: Fashionable Plus Size Face Masks: Courtney Noelle
Do you want a little sparkle with your face mask? I love seeing bold face masks that also make FASHION statements, and plus size designer, Courtney Noelle, has an assortment of options!
Shop here.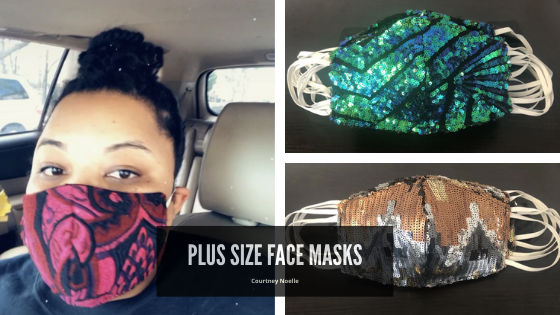 First up on m list is one of the leading (and first!) indie plus size brands, Chubby Cartwheels.
Shop plus size face masks from this designer HERE!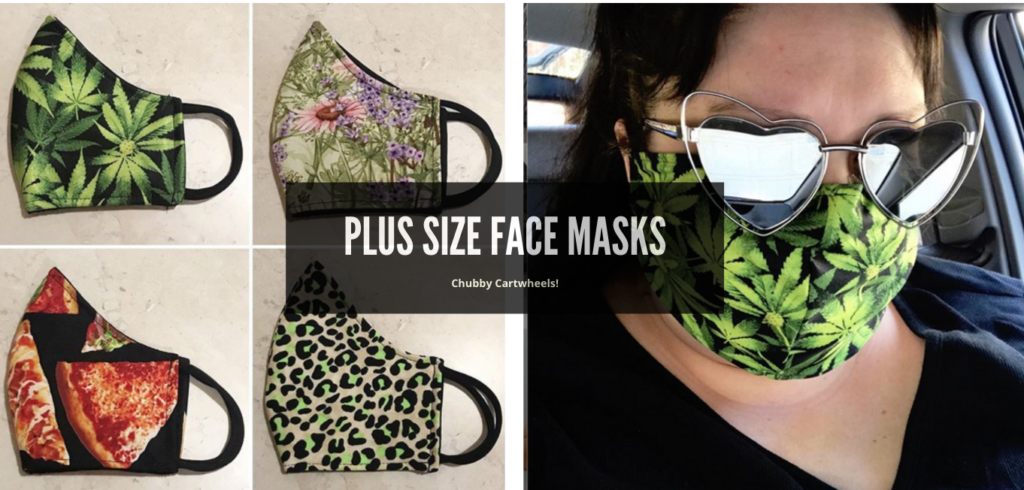 Brand #9: Plus Size Face Masks: Copper Union
Another indie fashion favorite is Copper Union, a plus owned indie fashion brand out of Portland, OR. I did an interview with the brand's founder and designer, Claire Doody, here!
Shop Copper Union face masks HERE!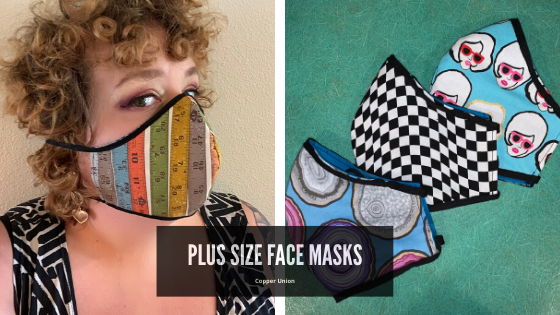 Brand #10: XL Fabric Face Masks: VINNIK
I hadn't heard of VINNIK before writing this post, and I'm so glad to have found them! The brand has an ethical/sustainable focus, with the stated goal of "ZERO waste and a net positive impact on the environment."
They have an XL face mask listed HERE!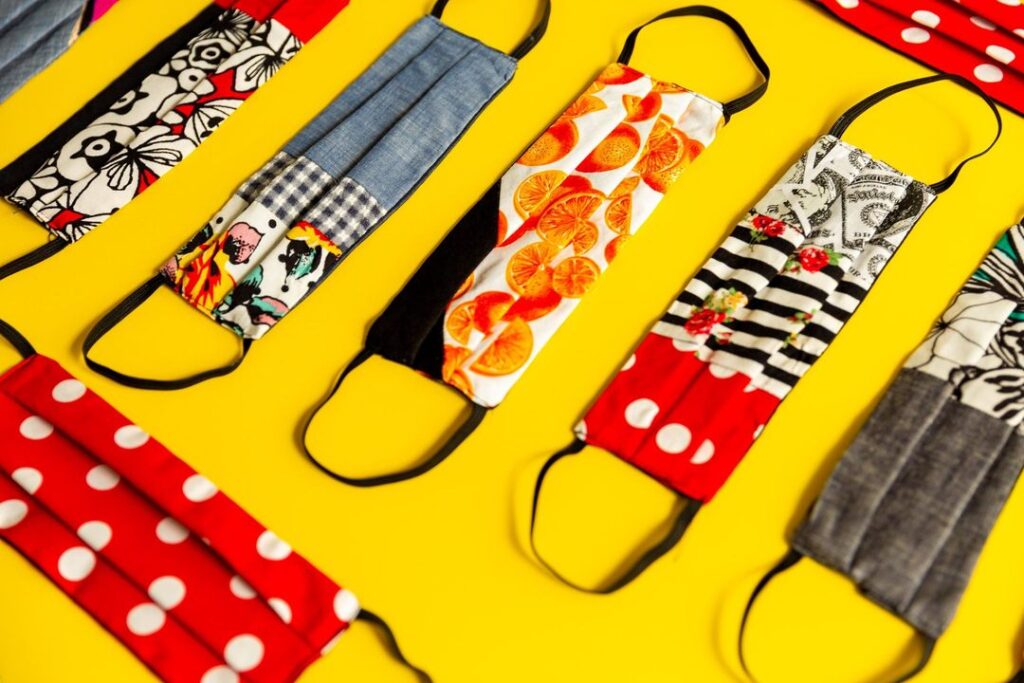 Related Posts!
Who did I miss?! <3
Do you know of a company explicitly offering larger face masks for plus size folks. I don't mean brands that are saying, "Our masks fit everyone!" I mean those showing photos or different sizing for larger faces. <3
IF that sounds like a brand you know, drop me a line on Twitter or Instagram, and I'll add them to this post! <3
Love Plus Size Fashion? Of course you do!!
If you want to stay up-to-date on wonderful plus size imagery and new brands to try, I recommend joining me on your favorite social media platform (Facebook, Instagram or Twitter).
More of an email kind of person? Subscribe here!
[FTC Notice: This post contains affiliate links, meaning I earn a small commission if you purchase a product through my link. Affiliates help me write more great content, and I only endorse products I truly love.]