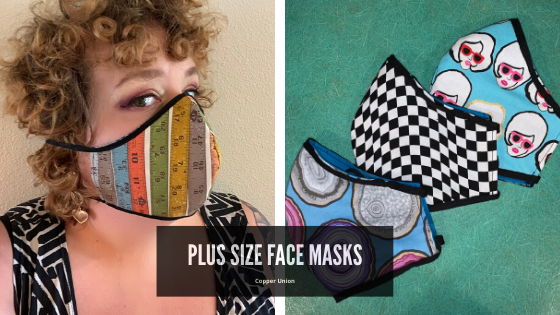 Hey there! This post contains affiliate links.  Using my links means I earn a commission, which helps me create more rad content.  More on affiliates here.
In the course of making face masks from patterns found online, a new issue popped up out of left field.
Plus size people often have bigger (super fabulous) faces, and the patterns didn't take this into account. Fuller cheeks, double chins, etc. This presented a design and inclusivity issue.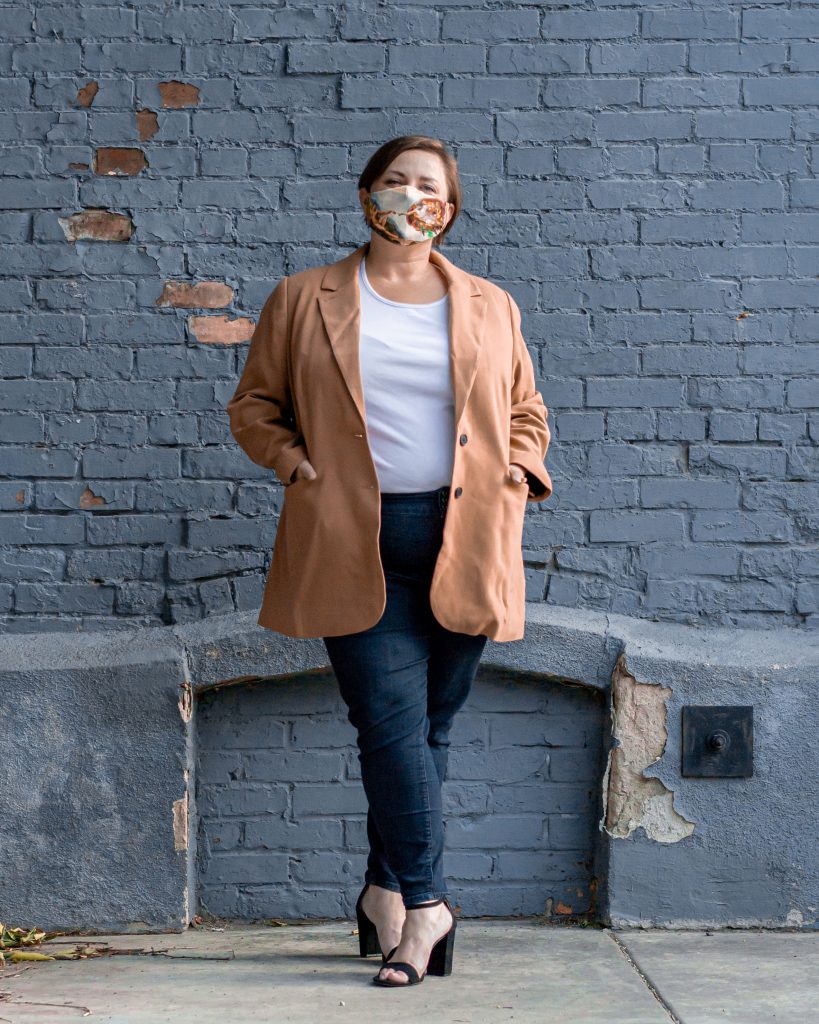 Seeing this, i've put together a list of fashion designers who are selling FABULOUUUUS face masks for COVID-19, specifically masks for plus size and fat faces.
Note: In this blog post I use the term "fat" to reclaim a term often used in online hatred and bullying. If you don't identify with that word, carry on! I'm not using it to describe you or your super wonderful face. <3
Second Note:
The face masks listed are a non-medical grade cloth face mask and are not intended as a replacement for medical-grade personal protective equipment, use in a medical setting, or replacement for other recommended measures to stop the community spread of COVID-19.
These products make no claims of antimicrobial protection, antiviral protection, particulate filtration or infection prevention or reduction
These are not an FDA-approved product. These products have been authorized only for use as source control by the general public to help prevent the spread of infection or illness during the COVID-19 pandemic. These products are authorized only for the duration of the declaration that circumstances exist justifying the authorization of the emergency use of medical devices, including alternative products used as medical devices, during the COVID-19 outbreak.
I've also noted what brands are run or founded by plus folks!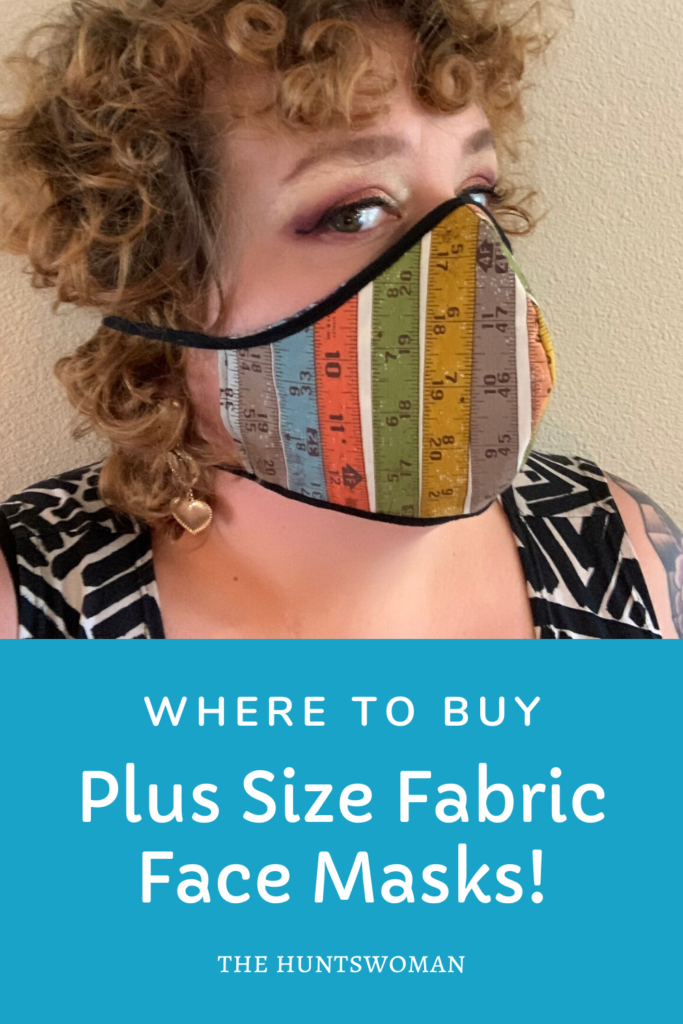 Brand #1: Plus Size Face Masks from Eloquii ($10.97 each)
Eloquii is my go-to for plus size fabric face masks, and I love the assorted fashionable colors and styles!! I love their fashionable prints, from animal print to fun floral prints!
Shop plus size face masks here!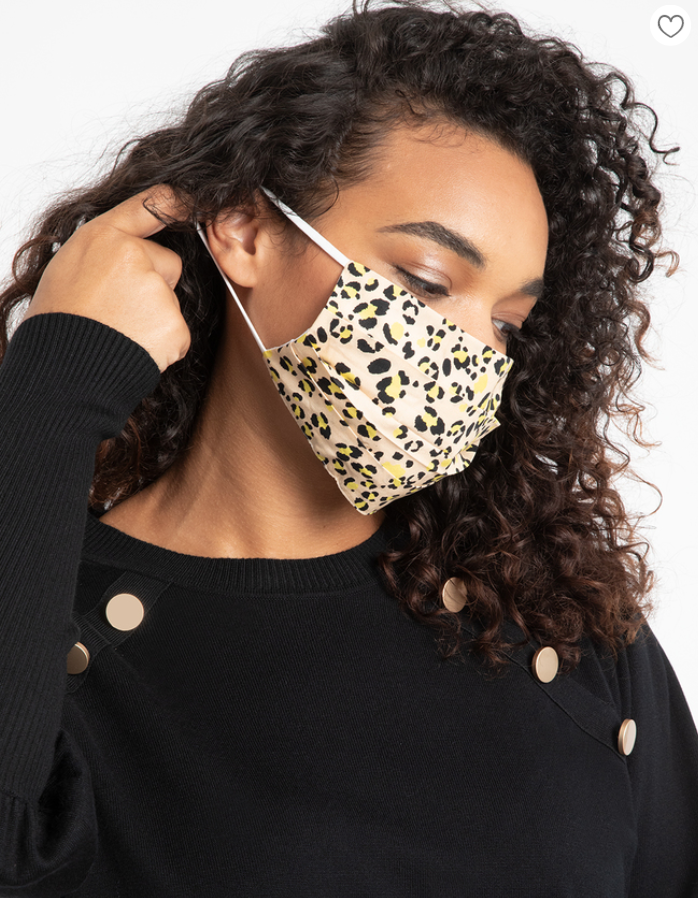 Brand #2: Dia & Co Plus Size Fabric Masks ($15 each)
This plus size fashion retailer has added plus size fabric face masks to their offering, and their super cute! These face masks are fun, cute and comfy!
Shop here!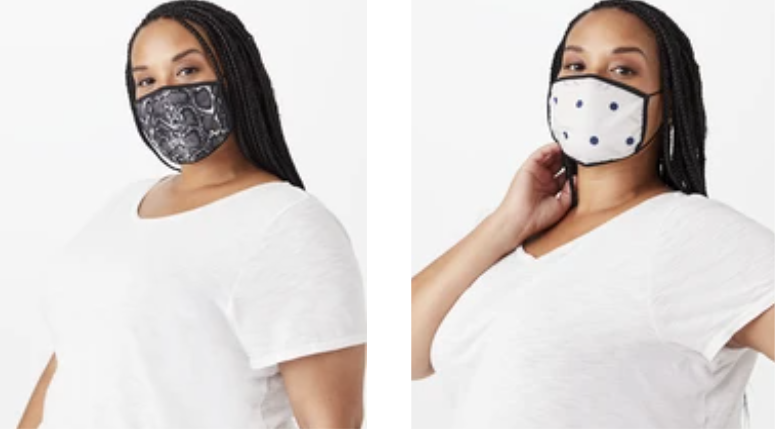 Brand #3: DXL – Fabric Face Masks for Husky Guys! ($6.99 for 3+)
Do you have a beard, large head or big cheeks? Finding a face mask can be tough! Luckily, DXL has a variety of plus size fabric face masks available.
Shop here!

Brand #4: Plus Size Face Masks: Copper Union ($18)
Another indie fashion favorite is Copper Union, a plus owned indie fashion brand out of Portland, OR. I did an interview with the brand's founder and designer, Claire Doody, here!
Shop Copper Union face masks HERE!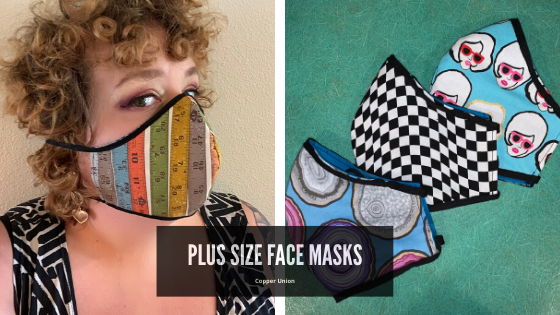 Brand #5: Torrid – Plus Size Face Mask with Wire-Nose Bridge ($15.50 for 3)
Like #1, Torrid is a popular plus size fashion retailer! I love these cute masks (plaid is PERFECT for fall and winter), specially made for chubby cheeks and large faces. These plus size face masks have a wire along the nose, for a better fit!
Shop this set by clicking HERE!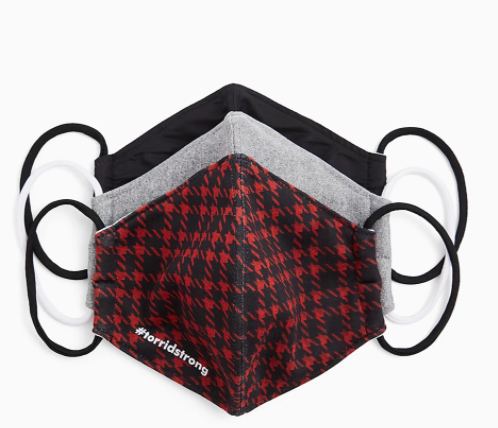 Brand #6: Lane Bryant – Plus Size Fashion Fabric Face Masks ($7.50)
Some folks like the curved face masks that go over the nose, and others prefer this style from Lane Bryant! The brand has a lot of fabrics and colors available. Lane Bryant has also added chain accessories for one's mask, adding a touch of glamour to the necessary accessory! These plus size face masks do NOT have the wire along the nose.
Shop plus size face masks HERE.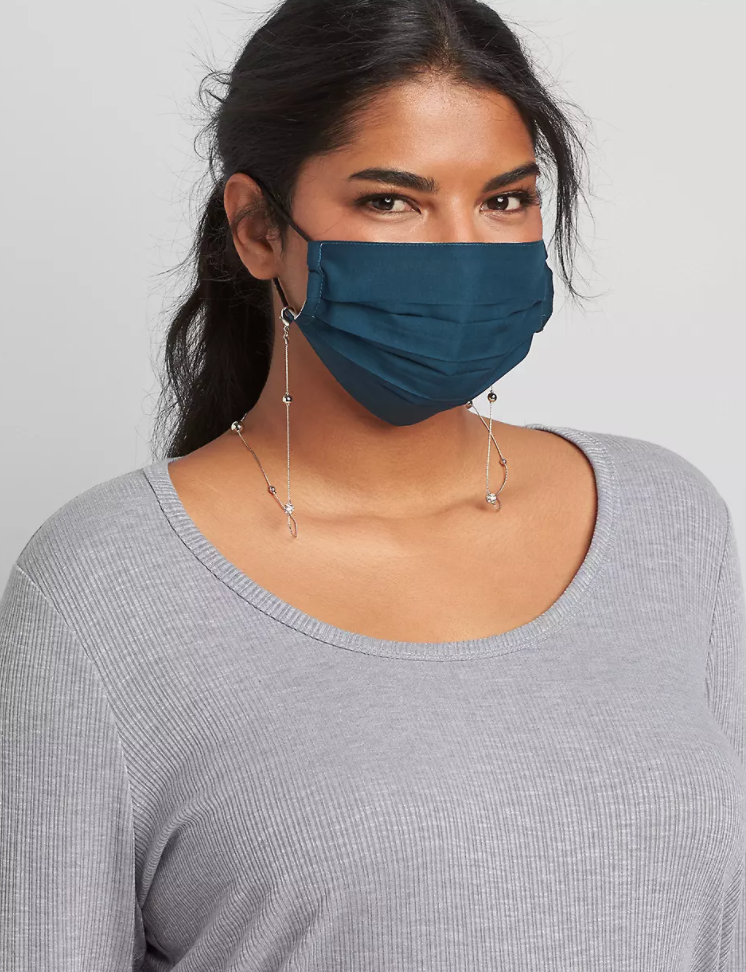 Finding a face mask that works for big and tall men who have large heads AND beards can be a challenge. Luckily, Artiste de Fibre has shared an assortment of face masks – with pictures!!
The brand has a variety of prints as well! From The Avengers to more subtle black prints.
Shop big & tall face masks here!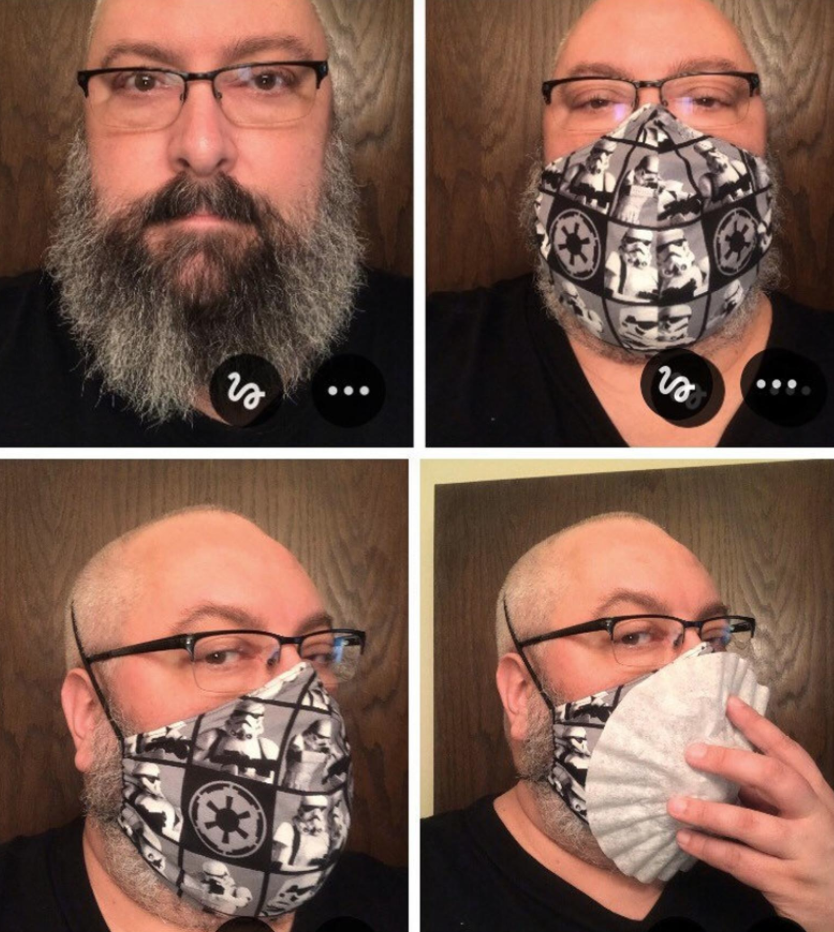 I found Uncommon Closet LLC from my friend Liz, who loves the brand's pronoun face masks! The brand has a variety of plus size fabric face masks, and pronoun masks in a variety of colors!
Shop here!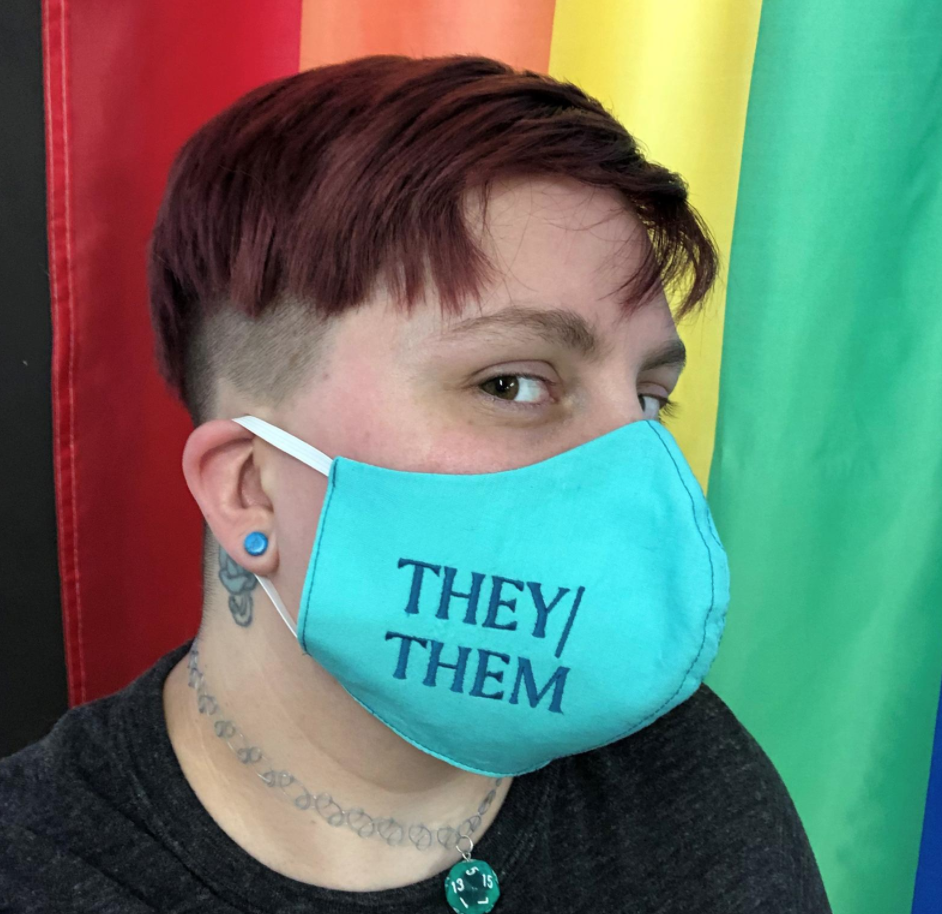 Brand #9: Large Plus Size Face Masks for Men ($20)
ParleyRay on etsy has done a stupendous job of photographing and showing how his handmade plus size face masks are a better fit for large faces than other masks! There are 21 fabric options, from solid colors to fun print.
Shop here!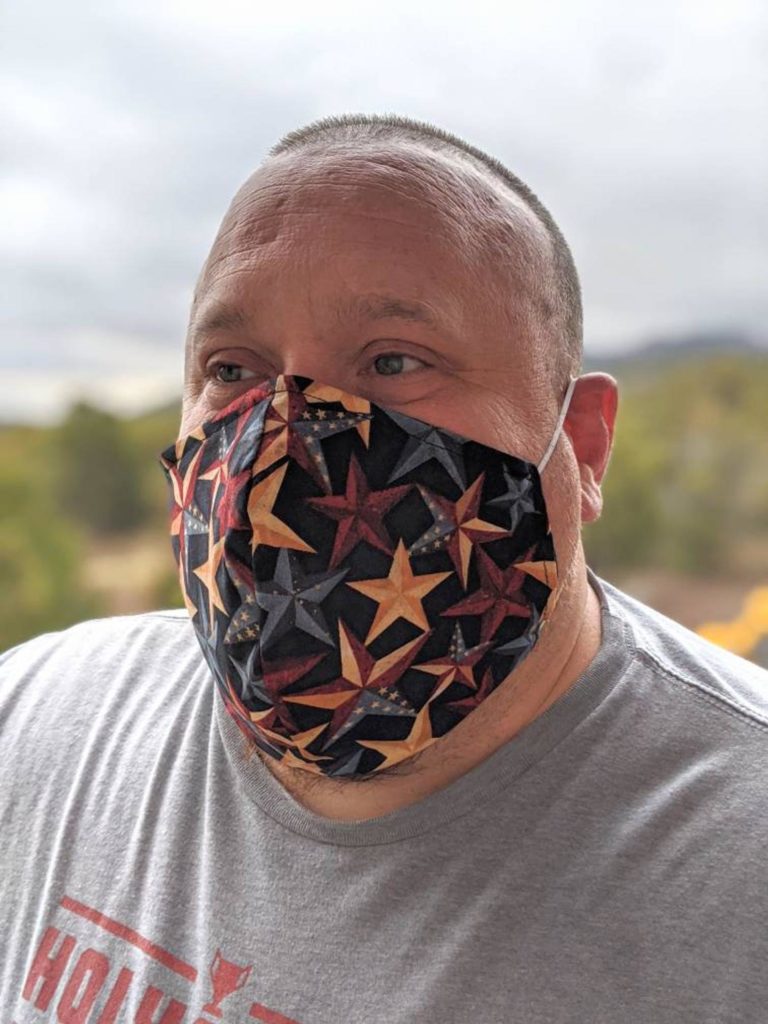 Brand #10: Fashionable Plus Size Face Masks: Courtney Noelle ($10)
Do you want a little sparkle with your face mask? I love seeing bold face masks that also make FASHION statements, and plus size designer, Courtney Noelle, has an assortment of options!
Shop here.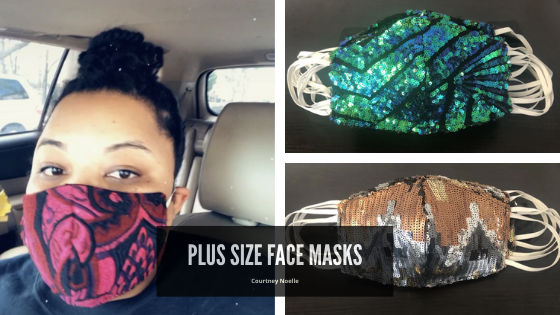 Ashley Nell Tipton is the famous plus size designer who won Project Runway, known for being the first to send down all plus size models on the catwalk! Ashley has a variety of super fashionable plus size face masks on her website, and these are reversible!
Shop here!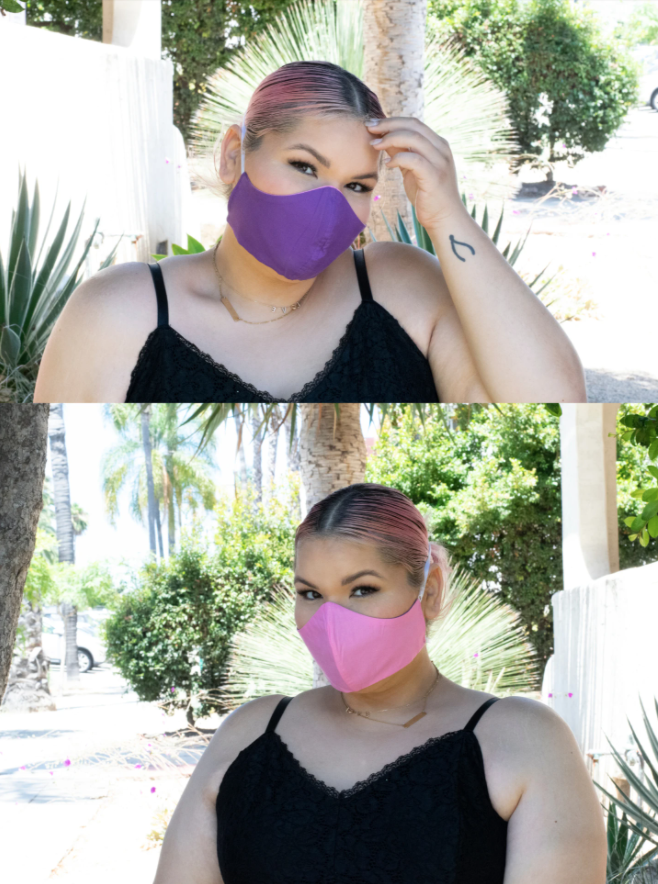 Brand #12: Plus Size Face Masks from Proud Mary Fashion ($12+)
I love this simple black plus size fabric face mask (XL) from Proud Mary Fashion, a plus size indie brand based in Los Angeles! This XL fabric face mask also comes with a filter pocket!
Shop here!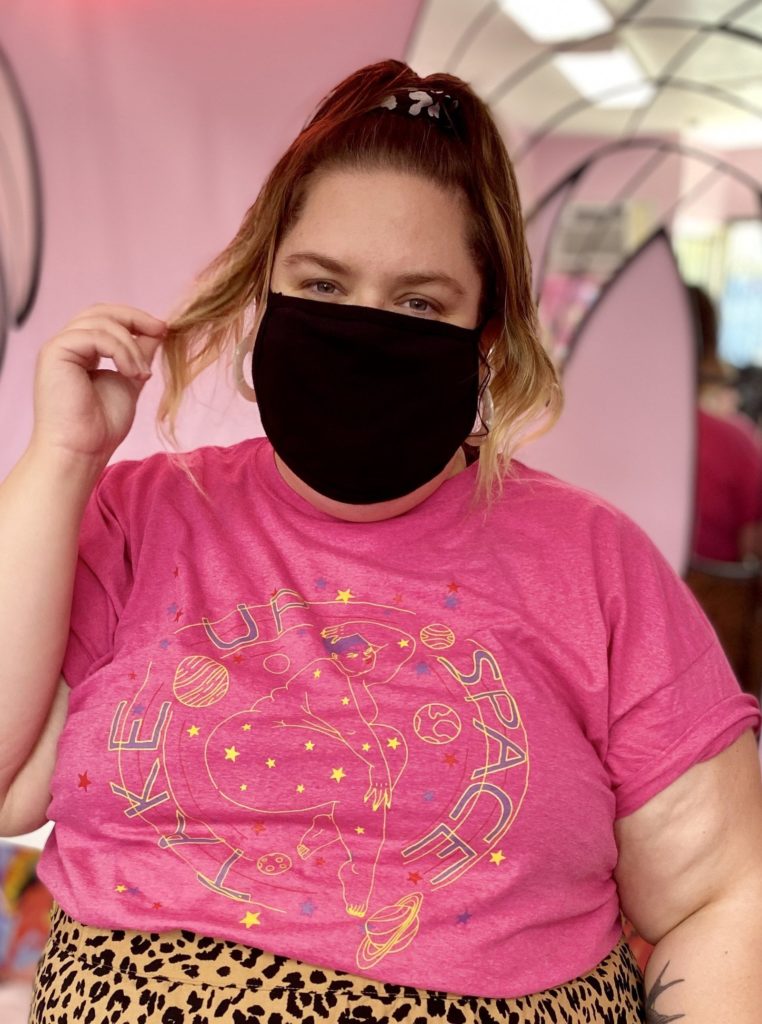 Brand #13: Athleta Face Masks with Adjusters (2 for $20)
A plus size friend shared these fabric face masks with me, but the brand doesn't explicitly say plus size or have a plus size model. That said, these seem to be really popular with plus size folks, as they have adjusters and super comfy high tech fabric!
Shop here.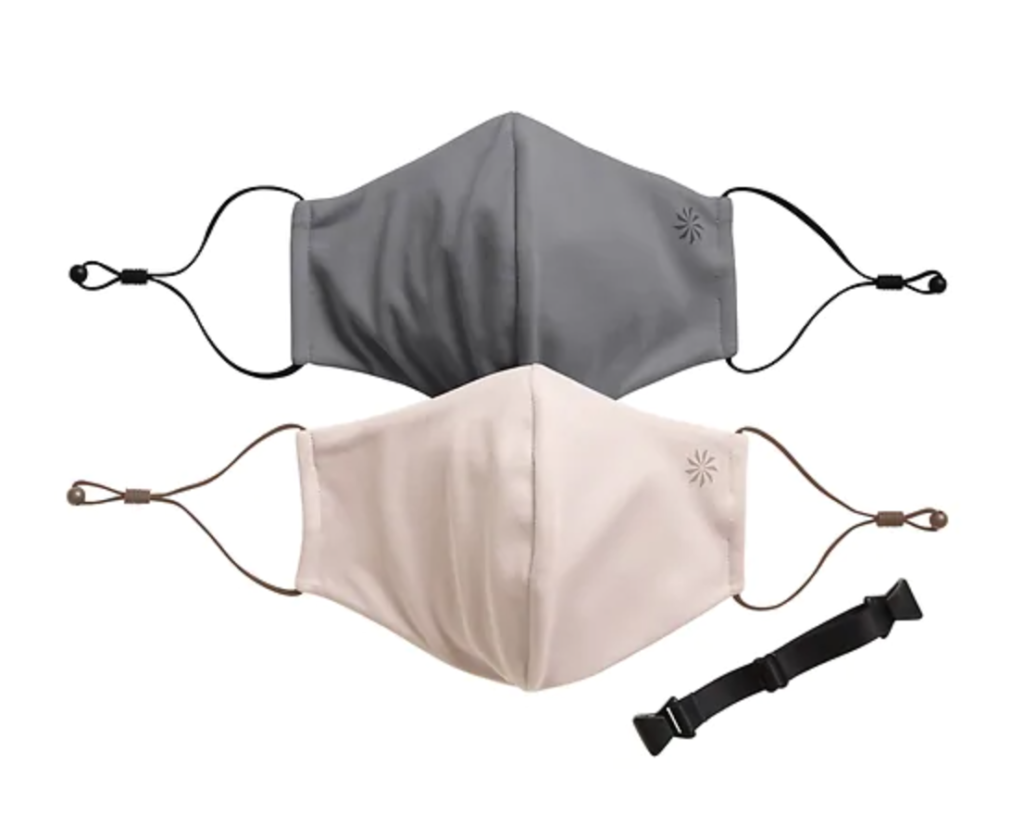 First up on m list is one of the leading (and first!) indie plus size brands, Chubby Cartwheels.
Shop plus size face masks from this designer HERE!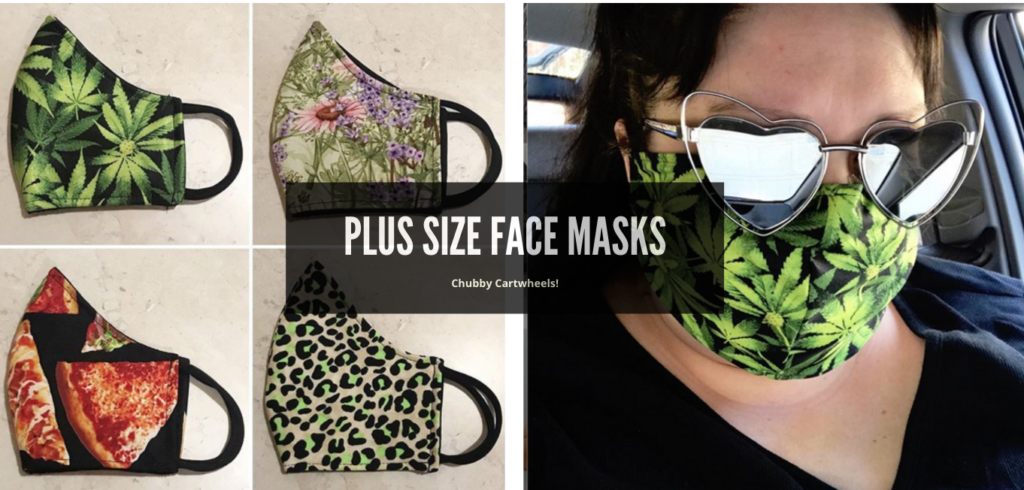 Brand #15: Fashionable Plus Size Face Masks: Rene' Tyler
Rene' Tyler is a plus size fashion house specializing in sizes 12+. The brand has a variety of face masks for plus size faces!
Shop here!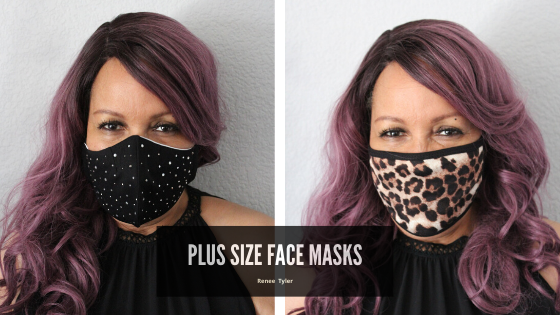 Brand #16: XL Fabric Face Masks: VINNIK
I hadn't heard of VINNIK before writing this post, and I'm so glad to have found them! The brand has an ethical/sustainable focus, with the stated goal of "ZERO waste and a net positive impact on the environment."
They have an XL face mask listed HERE!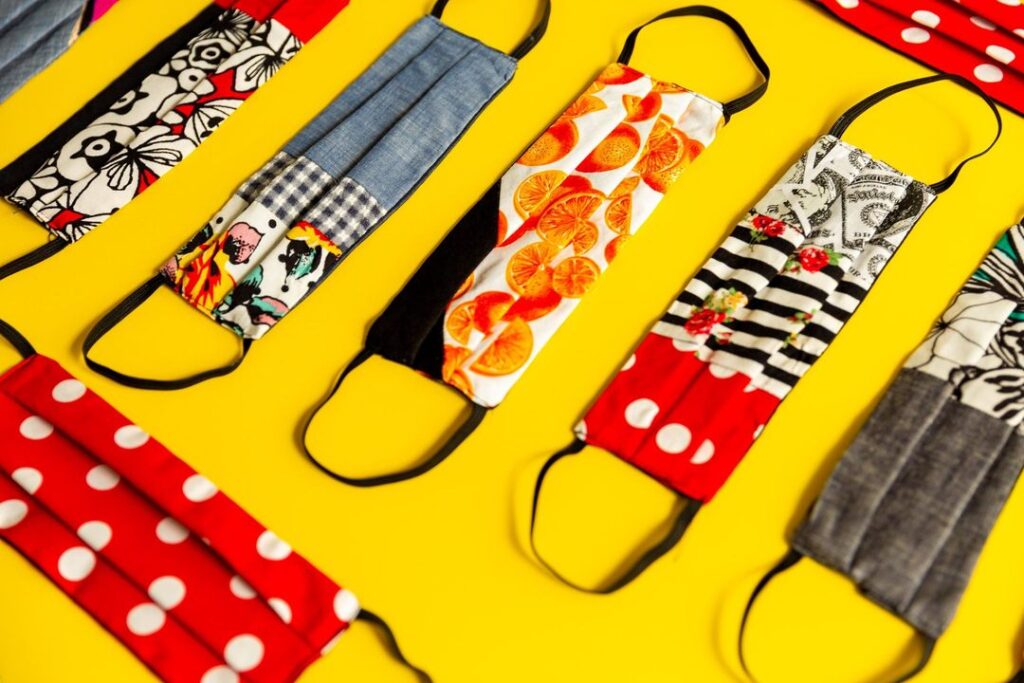 Related Posts!
Who did I miss?! <3
Do you know of a company explicitly offering larger face masks for plus size folks. I don't mean brands that are saying, "Our masks fit everyone!" I mean those showing photos or different sizing for larger faces. <3
IF that sounds like a brand you know, drop me a line on Twitter or Instagram, and I'll add them to this post! <3
Love Plus Size Fashion? Of course you do!!
If you want to stay up-to-date on wonderful plus size imagery and new brands to try, I recommend joining me on your favorite social media platform (Facebook, Instagram or Twitter).
More of an email kind of person? Subscribe here!
[FTC Notice: This post contains affiliate links, meaning I earn a small commission if you purchase a product through my link. Affiliates help me write more great content, and I only endorse products I truly love.]