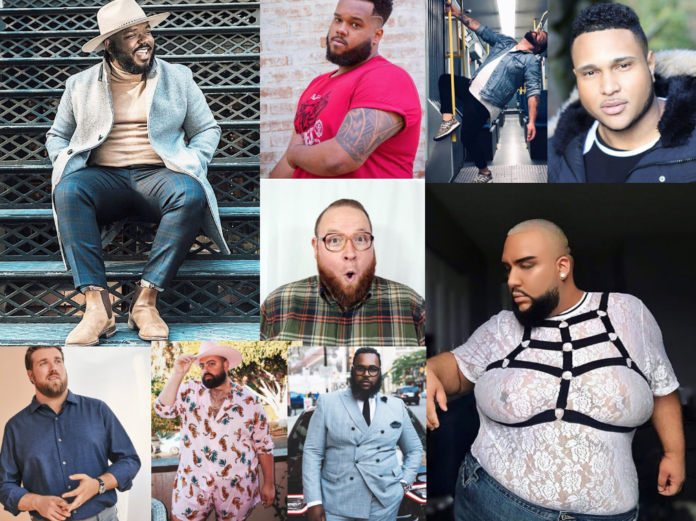 Hey there! This post contains affiliate links.  Using my links means I earn a commission, which helps me create more rad content.  More on affiliates here.
Fashion is fascinating to me, because it intersects and connects art, commerce and politics.
Particularlyyyy body politics.
As body positivity and body autonomy have become more popular, alongside the rise of plus size fashion bloggers – there's been a noticeable lack of plus size men! (Or "husky" or "big and tall" or "fat" – whatever descriptor you want to use!)
<<RELATED POST: 11 FASHION BRANDS FOR PLUS SIZE GUYS TO CHECK OUT >>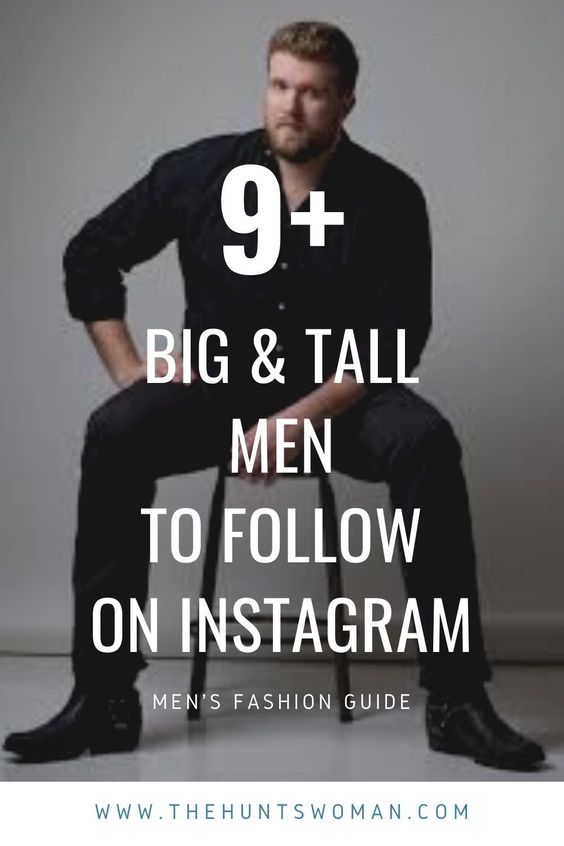 Because women's bodies are more policed, it makes sense that women would be leading the charge! However, when you look at straight size creatives, there does seem to be a noticeable difference in the number of straight-size verses plus size men!
So, I thought I should share some of my fave big and tall guys, and help y'all mix it up a little bit. Here's a round up of plus size male models and bloggers to follow on social media!
[Note: This blog post was originally published on Jan 8, 2019. It was updated July 13, 2021.]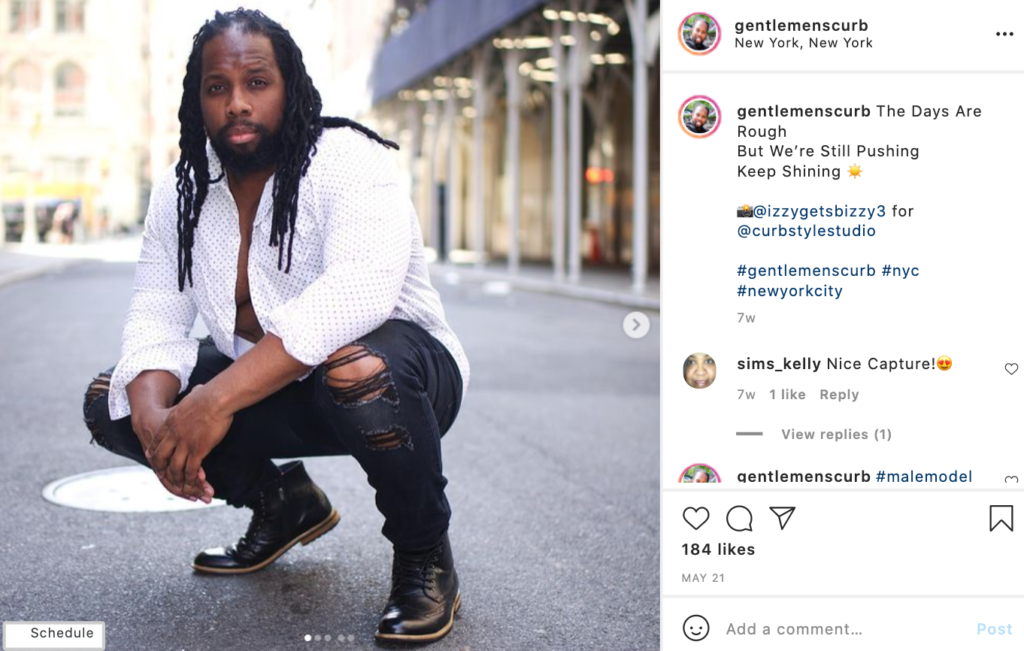 Kava King is a a plus size male model and blogger based in New York City! I really love his #FatBoyFit series, where he posts imagery of him working out and being active, providing a new narrative for bigger or plus size bodies!
Follow Kavah HERE!
Bruno Martenus is a plus size male model signed with Ford Models. Follow him on Instagram, here!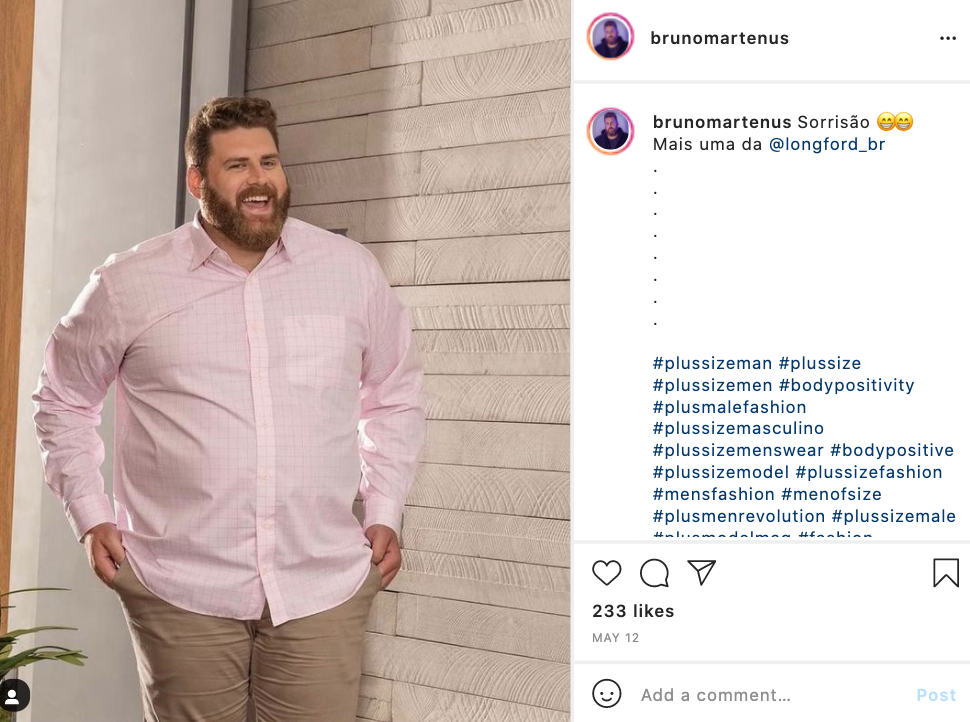 #3 – Plus Size Male Model – Scott @ScottBayliss_
If you also shop the Men's section of ASOS, you have likely seen Scott's face. Scott is a famous and international plus size male model. in the word's of my BFF, Sarah, "Scott is a SNACK."
Follow Scott on Instagram here!
#4 Big & Tall Blogger: Bruce Sturgell @Chubstr
Bruce is the founding force behind Chubstr, a "style destination for big and tall or plus size men." If you're looking for helpful blog posts on everything from formalwear to pajamas, Bruce has got you covered!
Follow Bruce on Instagram here!
5. Plus Size Male Blogger – Claus of @ClausFrankfurt
I love gay bears, and Claus represents the identity BEAUTIFULLY. I love his urban pics, and the flair he adds to photos!
6. Plus Size Male Model – Akeen Kimbo @keenzao
Akeen is another plus size model, with some ink that I love! I love how this Brazilian creative mixes in selfies with modeling content.

7. Plus Size Male Model & Blogger –  Troy Williams @ABearNamedTroy
Honestly, I had a REALLY hard time picking my fave photo of Troy. Troy is a plus size creative and gay man living in Los Angeles, who is doing a fabulous job of breaking down gender norms and stereotypes.
Troy isn't afraid to shop in the "women's section" and has a really keen eye for mixing colors and textures.
<<RELATED POST: 11 FASHION BRANDS FOR HUSKY GUYS TO CHECK OUT >>
8. Plus Size Male Model – Zach Miko @ZachMiko
It could be argued that Zach Miko is the male equivalent of Tess Holiday. I appreciate that Zach engages with intersectional issues on his feed, and I love the jet setting pics he shares!
This man understands the power of a pocket square! Michael is a blogger based in Detroit, who gives style inspo for days! He also has a joint blog with his significant other, Lissa!
Okay, so chances are you have probably seen Kelvin.. somewhere. Like on a Target ad or in a catalogue. I met Kelvin IRL at The Curvy Fashionista Style Expo in Atlanta this last August, and I was a liiiiittle starstruck. (Yes, he is that beautiful in person!)
Kelvin was so charming and down-to-earth, and I love how he layers looks!
Kelvin is also a published author when it comes to men's style, having published, "Notoriously Dapper: How to Be a Modern Gentleman with Manners, Style and Body Confidence," which is available on Amazon.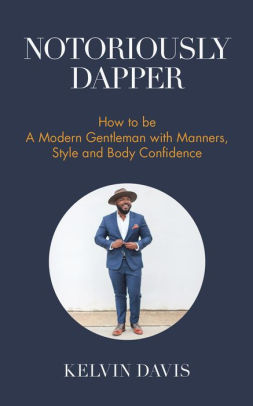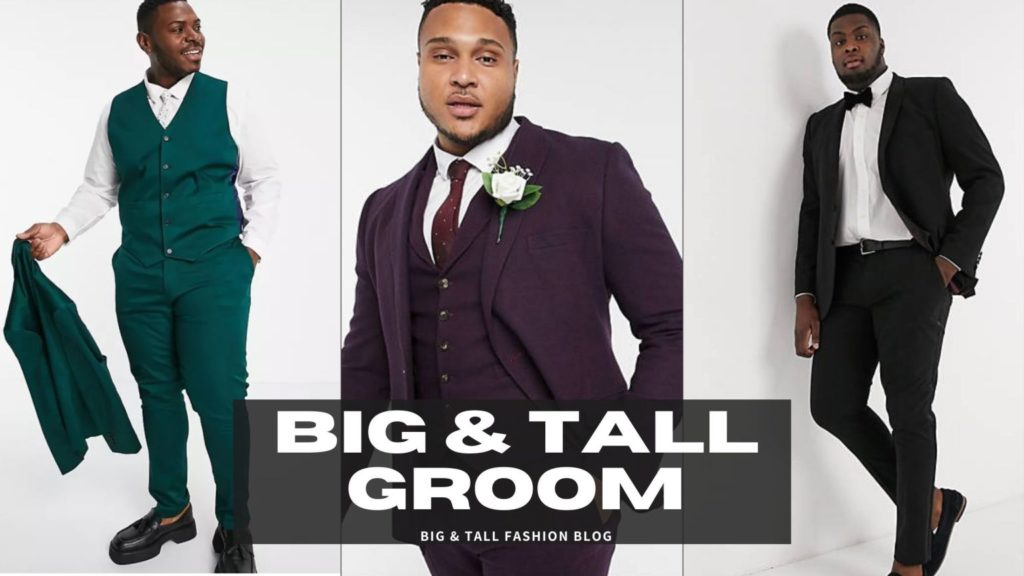 Are you looking for tips for plus size men's fashion, from where to find a plus size men's vest to body confidence tips?
Be sure to check out Big & Tall Fashion Blog, a blog dedicated to plus size men's fashion and lifestyle!
Looking for Big & Tall Fashion Tips & Outfit Inspiration?
I've written a few in-depth posts to help big and tall men find fashion brands, as well as outfit inspiration for plus size guys! Check out the top 3 below!
Be sure to bookmark your fave blog posts, so you can access them when you need to go shopping! 🙂
Did I Miss Anyone?
Did I miss someone in the roundup? Comment below with their info, and I'll do my best to add them!
Be sure to check out this post on the top fashion brands for big & tall guys!
If you'd like to see more posts on plus size fashion and traveling, etc be sure to subscribe to The Huntswoman Newsletter.
NOTICE: This post may contain affiliate links, from which I earn a small commission. All opinions are my own, and I only recommend products I believe in.