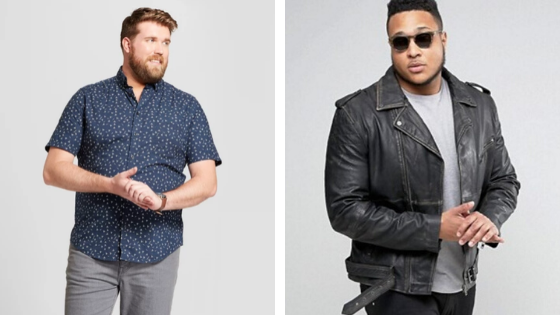 Hey there! This post contains affiliate links.  Using my links means I earn a commission, which helps me create more rad content.  More on affiliates here.
Shopping for plus size mens clothing has come a LOOOONG way in the last few years, but we have a ways to go. I've seen firsthand from my family members how difficult it can be to find husky clothing for men, so I decided to create this resource. (It's also a great resource for AFAB folks who are looking for more "masculine" cuts.)
Below, i've shared 11 retailers to shop for bigger clothes for men. Also, if you're looking for some OOTD inspiration, check out this roundup, "9 Plus Size Male Models & Bloggers to Follow on Instagram."
This blog post is all about big & tall brands to shop for plus size men!
[Note: This post was originally published on January 5, 2020. It was last updated February 22, 2023. Please be sure to check with each brand for size chart information and availability. I do my best to keep my blog posts up-to-date, but changes do happen!]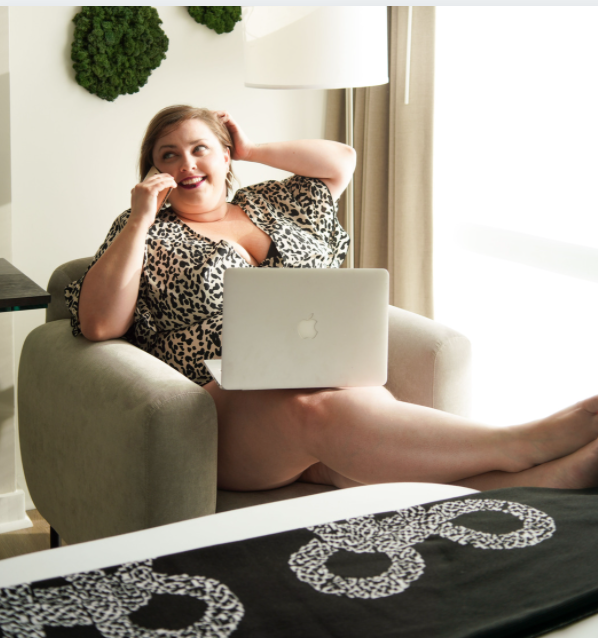 In this blog post, I have organized the big and tall men's clothing brands by what you're most likely to find there – and what my family members and friends like from those brands!
Most of these brands are online, which is a bummer if you want to try big and tall men's clothing on in-store. I recommend ordering a bunch of options and returning what doesn't work. Be sure to check the return policy for each order!
Before we get started, here are three of my tips to remember when shopping for plus size men:
My Tip #1: Get your measurements! Each brand has a different size chart, and a 4X at one brand could be a 2X at another brand! Assume nothing! Snag your measuring tape here to take your measurements!
My Tip #2: Buy Multiples! Because the options for plus size men can be so limited (ugh), if you find a pair of pants or a sweater you love — buy at least two of them! (Bonus points for 3, 4, or 5!) Your future self will thank you!
My Tip #3: Go to the Tailor!! Fun fact: Most plus size men's clothing is mass produced, meaning that clothes will not fit your body perfectly. By working with a local tailor, you can get your clothing to fit impeccably — and the clothes make the man! Def recommend getting a tailor!
Alright, let's get to the plus size men's clothing brands for husky and big and tall gusys!
DXL: All Your Wardrobe & Outfit Needs for Husky Guys

In the plus size blogging space, DXL is one of the most well-known brands for plus size men's clothing.
Founded in 1976, Destination XL is my go-to shopping spot for the big and tall guys in my life. They have an assortment of brands (Ralph Lauren, Adidas, Brooks Brothers, Michael Kors, True Religion, Levi's, Nike, etc etc).
Sizing: 1XL to 8XL and waist sizes 38" to 70"
My family enjoys shopping for big and tall men's clothing at DXL in person, but we have found that the prices online are better.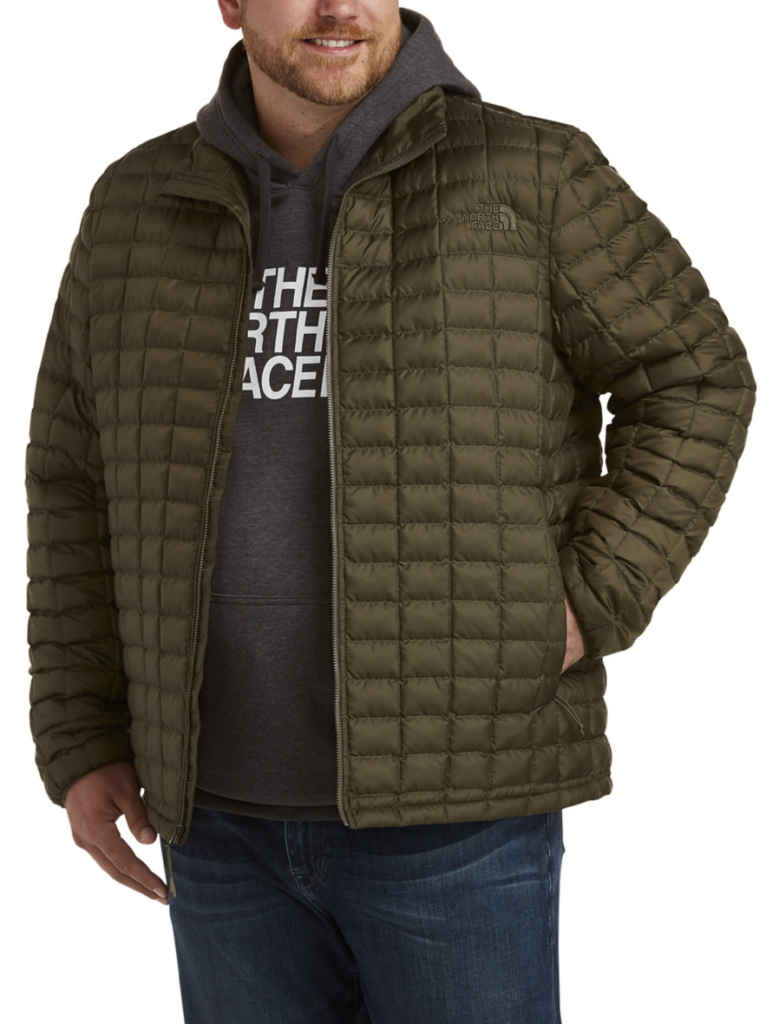 From DXL: "We provide one of the most extensive assortments of XL men's clothing and shoes around. From value-priced labels to high-end designer brands, there's something to fit every taste and every budget."
Shop DXL big and tall men's clothing here.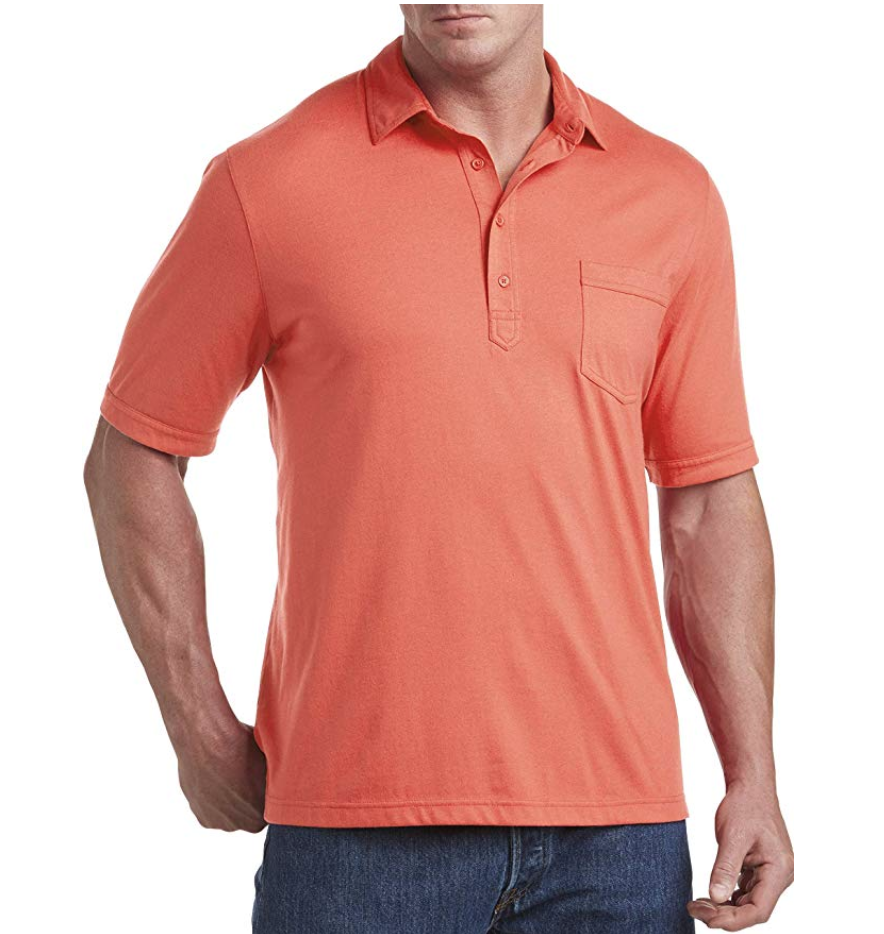 Next, let's talk about a super popular clothing retailer – Amazon. We all love Amazon Prime (sometimes too much, lol), and Amazon has an assortment of plus size men's clothing.
Amazon has a variety of clothing available for husky men, and I'm particularly impressed by the variety of plaid shirts and summer wear they have!
Because Amazon lists a variety of brands, be sure to check the size chart on EVERY item before ordering! Amazon carries a lot of different brands – that each have their own size chart. I also like to check the reviews for images of people in the big and tall clothing item.
Shop husky men's clothing here.
ASOS: Streetwear, Suits & Trendy Clothes for Big & Tall Men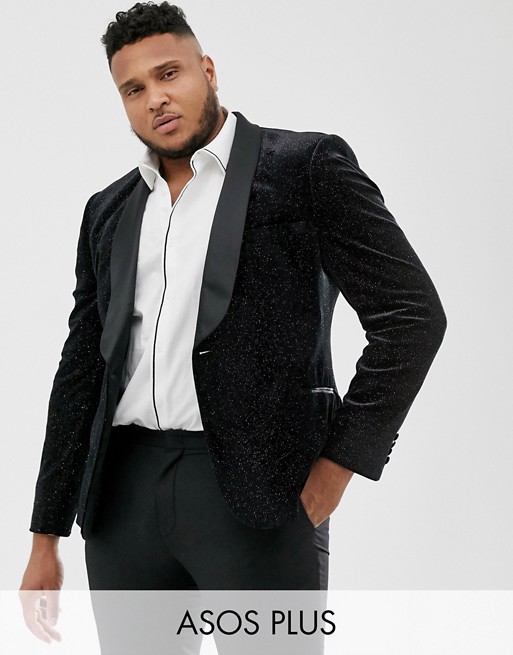 Ok! First up on this guide to big and tall men's clothing, we have ASOS!
As y'all know, ASOS is one of my favorite brands to shop. The brand has excellent and on-trend husky business suits (wedding time, anyone?), as well as trendy sportswear and plus size men's street fashion (jeans, hoodies, graphic tees, etc).
From ASOS: " Look to ASOS DESIGN and River Island for men's plus-size suits in a variety of patterns and textures – their blazers and suit pants are ideal for all the major events in your calendar."
Sizing: Up to a 6XL, most options stop at around a 4X (54 – 56 inch chest)
Note: ASOS (as of my February 2023 update), has changed how extended sizing and the plus size men's section works on their site. When one navigates to the plus size men's section — it shows a lot of pieces that aren't available in plus size for men or big and tall for men. For this reason, I recommend using the super handy and useful filters at the top of the website, and put your sizes in. ASOS is a great brand, and I think this could be a bug they're working on, idk!!
Shop big and tall men's clothing here.
Next up, a big and tall men's clothing brand you may not have heard of!
i didn't know about this brand until I saw an ad on Instagram! From Large Lad: "We have created an online clothing store exclusively for Big & Tall Men offering stylish and affordable clothing in sizes XL-8XL."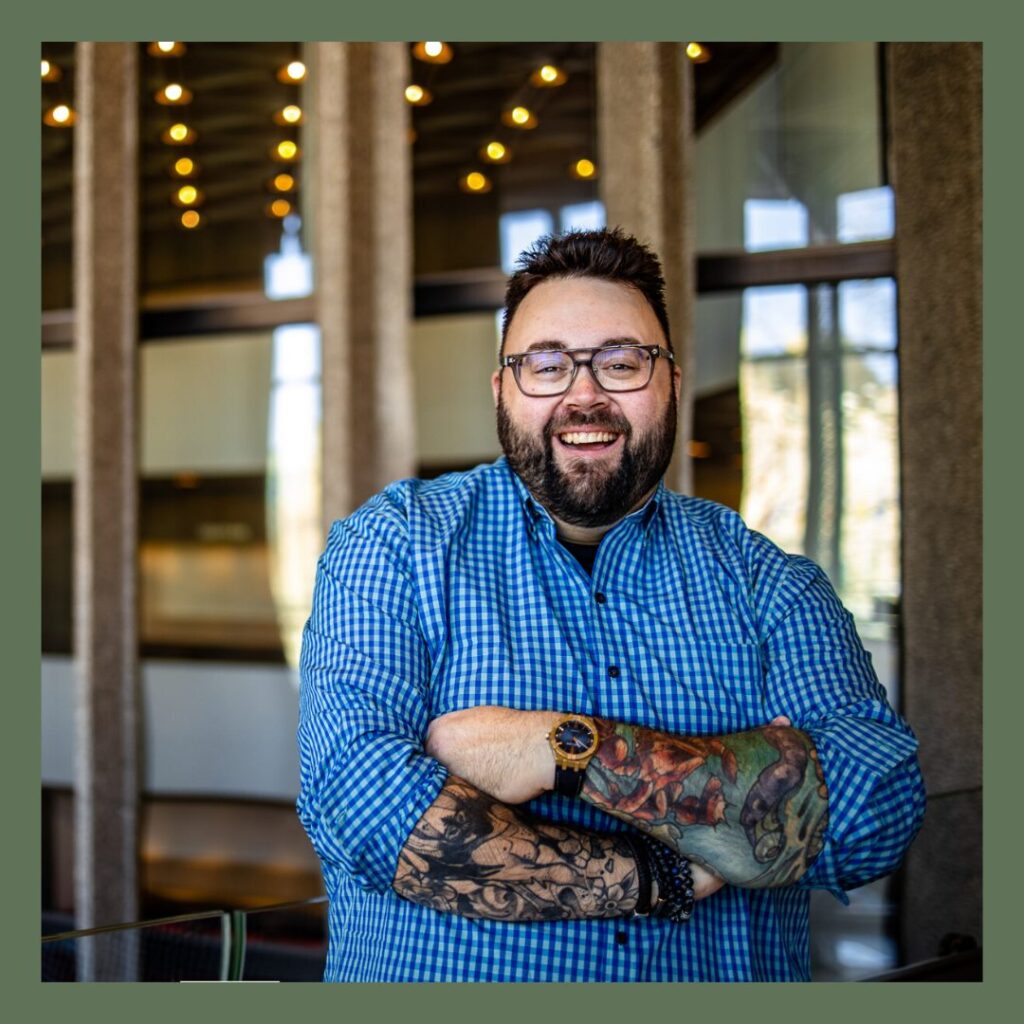 Large Lad Clothing has husky button up shirts, activewear, underwear, etc. Here's a bit more on this plus size men's clothing brand from their about page: "Large Lad Clothing launched in 2016 and is a family owned and operated business with our headquarters in British Columbia and an office in Toronto. We make it easier for people to shop for quality, stylish, and affordable clothing in sizes L-8XL, LT-6XT, and waist sizes 40″-80".
As the founder, I have been a large guy most of my life. I have gone through periods of low self esteem, somewhat resulting from not being able to find clothing that fit or looked good. I just want my customers to know that I have been there, and I want to empower other large men to have a positive body attitude and know they can look and feel great too!
LLC is more than just a shirt, it's an invitation to belong to a club: the brotherhood of Large Lads."
Shop large men's clothing here.
Goodfellow & Co // Target: Jeans for Husky Dudes
I love that Target has easy layered outfits for big and tall men, making it easier to build a wardrobe! Their Goodfellow & Co brand has been a hit with many a plus size guy, and I'm here for it!
Husky Jeans
Plus Size Button Downs
Big & Tall Tees
Husky Coats & Jackets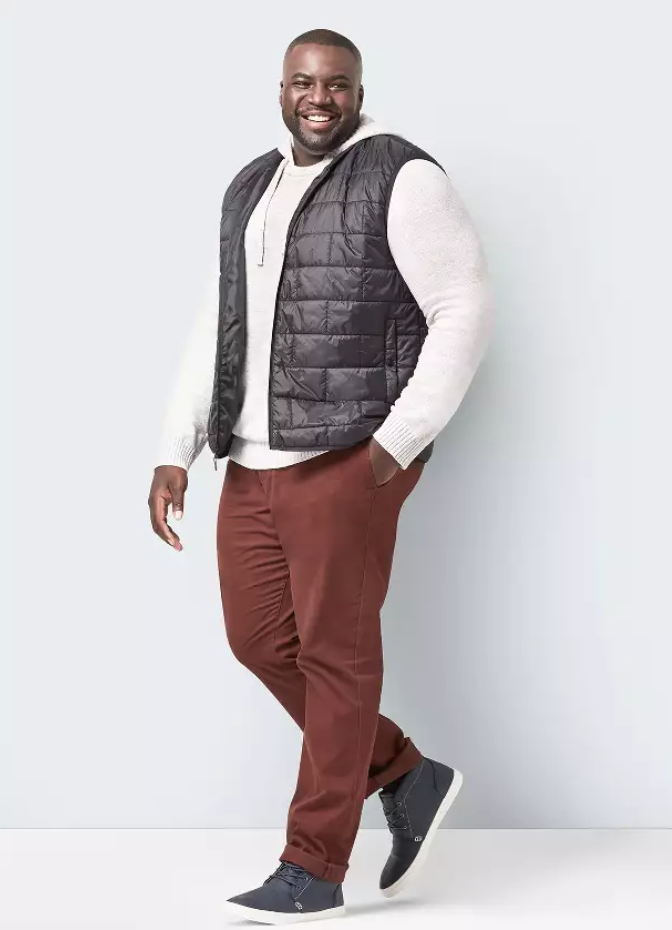 Additionally, I've found that there is much more selection online than there is in-store. If you want in the in-store shopping experience, you could test out shipping items to the store, picking them up, trying them on and then returning the plus size men's items that don't work for you. (I have done this at plus size women's stores, but not at Target — so IDK if this is 100% allowed by Target! I'd ask your local Target customer service department!)
Check out husky men's clothing here.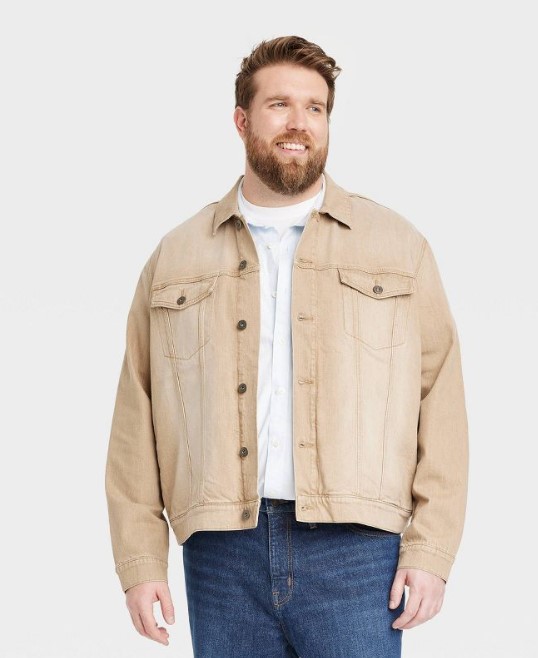 King Size Direct – Business Casual Looks for Big & Tall Guys
King Size Direct is another great fashion company for big and tall men, and the company has been in business for over 100 years! I so appreciate that they show their clothing on men who are visibly husky!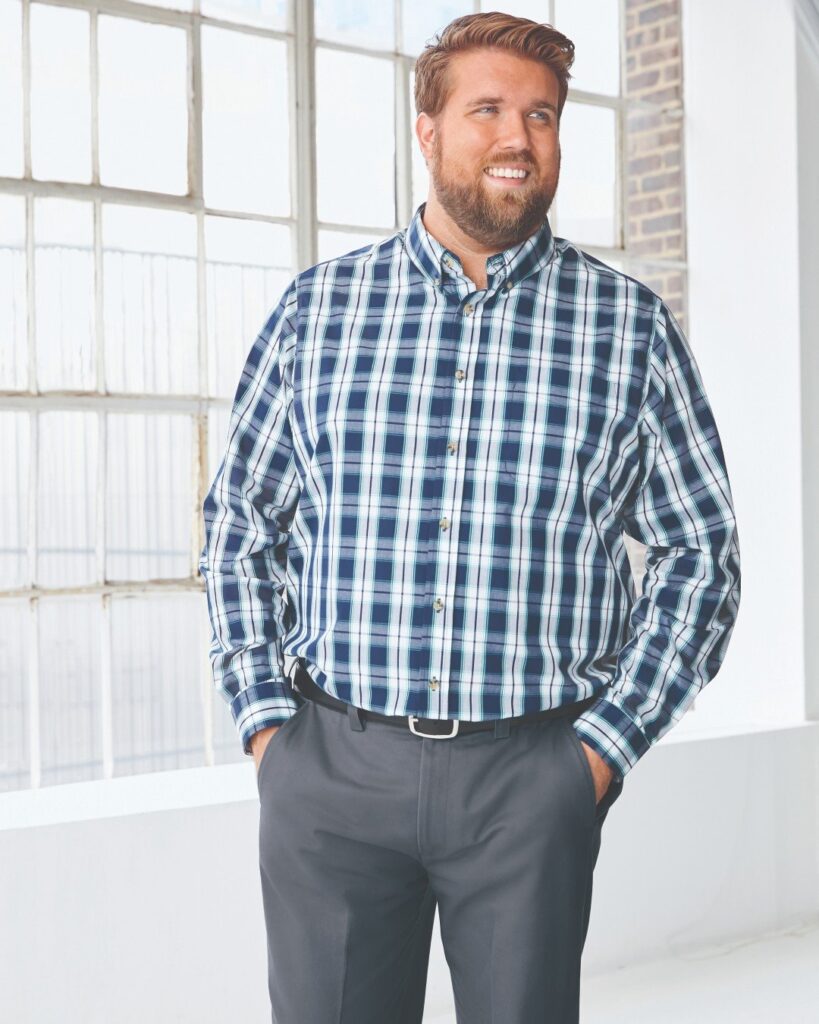 This brand has just about anything you could want, including:
V-Neck Tees
Cable Knit Sweaters
Dress Pants
Hoodies & Coats
From King Size: "Much of the market ignores the needs of big & tall customers. Not us. We are one of the first and largest big & tall menswear brands in the nation."
Sizing: Up to an 8XL, some 10XL options
Shop husky men's clothing here on Amazon.
(The brand is also available on their website, but we love Prime shipping!!)
<< Related Post: "9 Plus Size Male Models & Bloggers to Follow on Instagram.">>
Ok, let's talk FASHION! TRENDS! There's not a whole lot of really trendy options for the big and tall fashionista, and Boohoo Big & Tall Men's Clothing is here to fill the gap!
From activewear to skinny jeans to pieces with loud prints and graphics, Boohoo has the hookup!
Shop plus size men's on-trend clothing here.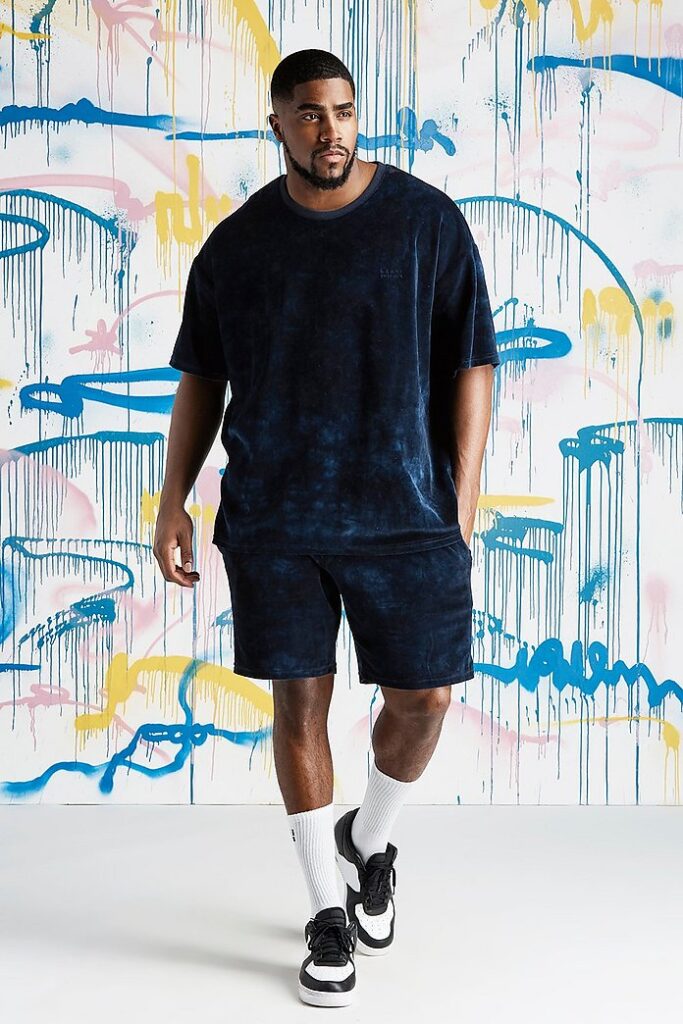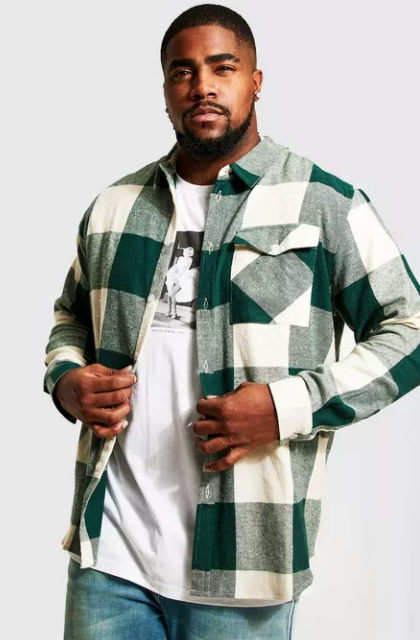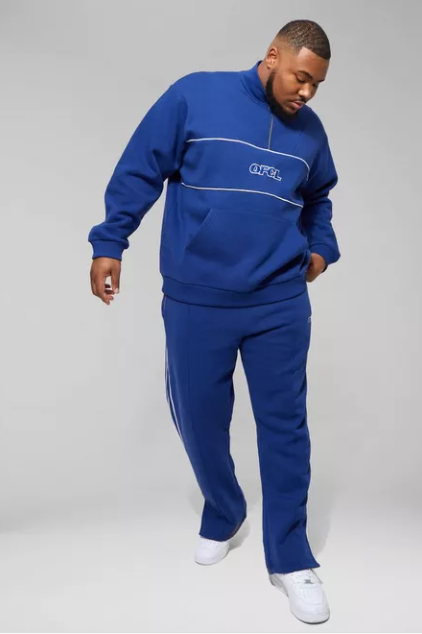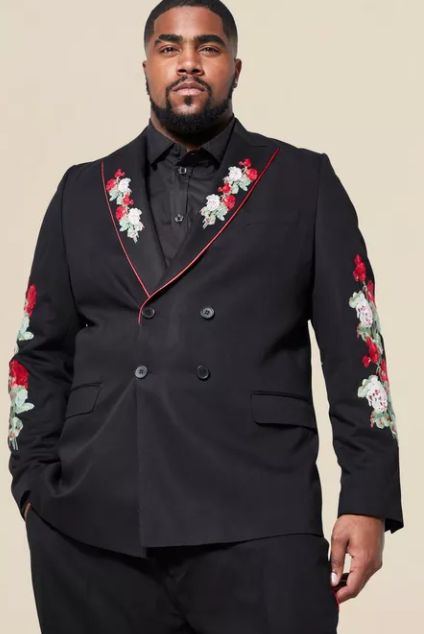 If you love boat shoes and are into preppy fashion, then you'll want to check out the plus size men's clothing at Nautica! Unfortunately, it doesn't look like the brand has hired any plus size male models to show big and tall customers what their clothes look like on, which is a bummer.
This brand makes plus size men's clothing in up to a 6XL (68 inch chest) and big and tall clothing in up to a 5XLT (64 inch chest)
Shop preppy big and tall clothes here!
Belk has both Husky clothes as well as Big & Tall options! I honestly hadn't heard of Belk until writing this post, so here's a bit about the brand:
"Belk, Inc., a private department store company based in Charlotte, N.C., is where customers shop for their Saturday night outfit, the perfect Sunday dress, and where family and community matter most."
Sizing: Up to a 3XLT and 4XL
Shop husky clothes here!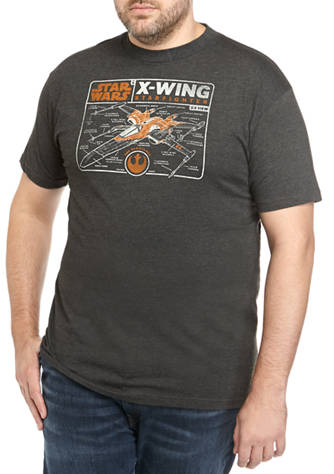 Next up on my guide to men's plus size clothing, we have Duluth Trading! This clothing company truly has a BRAND, doesn't it?
This high quality brand is a favorite among plus size guys, and they offer quite an assortment of clothing with tech fabrics for the outdoors or sports.
Shop men's plus size clothing here.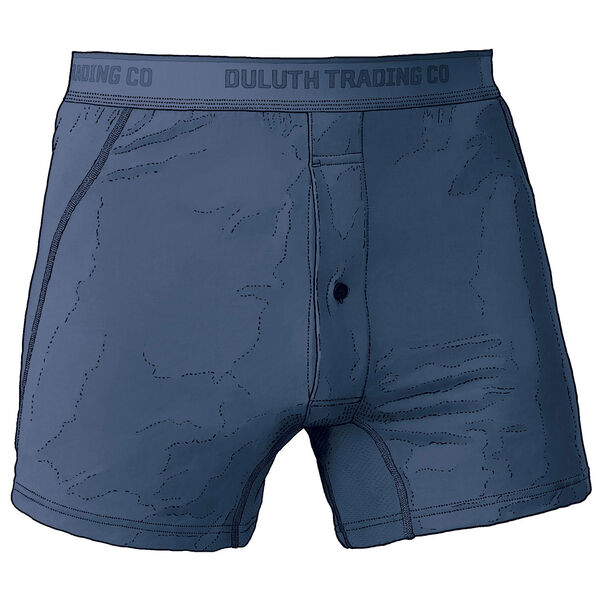 Like other department stores, JCP has a variety of brands that they carry for husky and big and tall guys.
But daaaaang, their website is SUPER EASY to navigate! By clicking on this page, you can quickly get to what you're looking for. They have sports coats and blazers, pajamas/underwear and regular outfits – with styling ideas!
Oh, and if you're looking for big and tall Nike and Adidas activewear options? They have that, too!
Shop husky clothing here.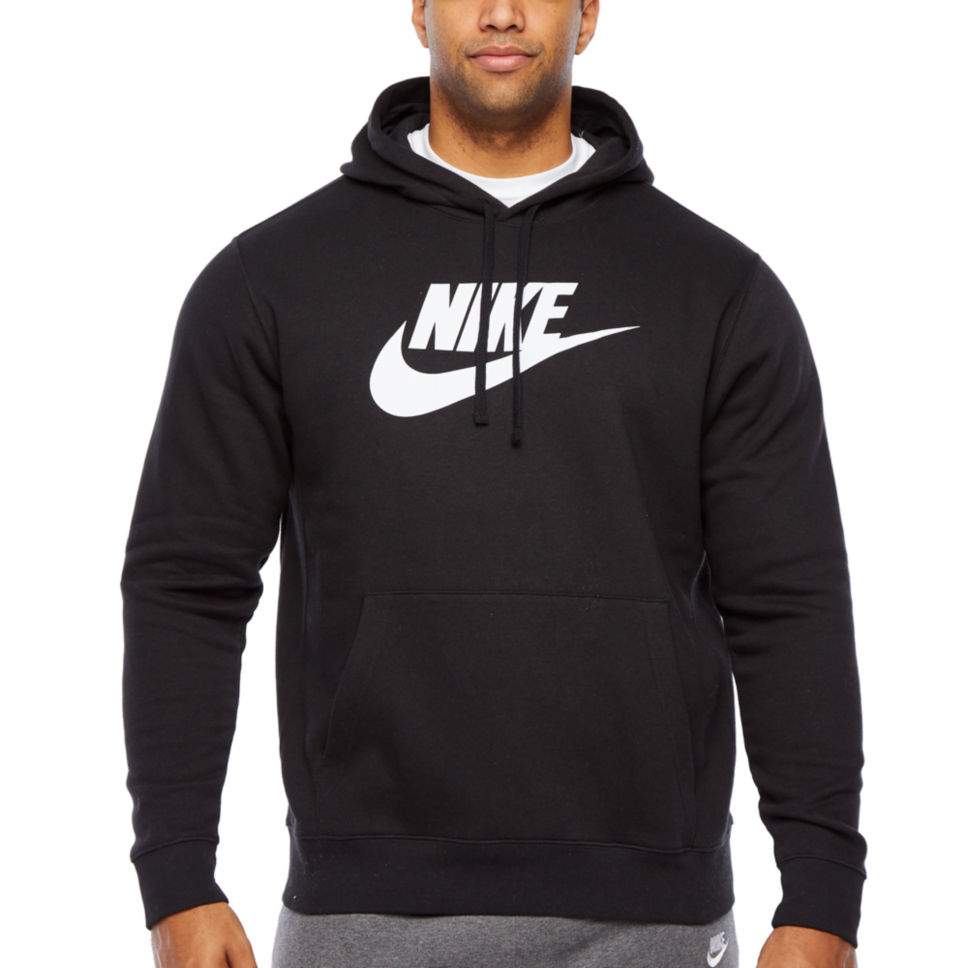 This is a new big and tall clothing brand to me!
From the brand: "Established in Sydney Australia 2014, Johnny Bigg was created with the big and tall guy in mind. Recognizing our guys' desire to be well dressed and comfortable, Johnny Bigg is all about feeling good from the inside out whilst making it easy by providing a one stop shop focusing on everyday affordable, relevant fashion and footwear whilst never compromising on quality, style or fit."
Sizing: LT-6XLT and waist 34L-48L
Check out big and tall men's clothing here!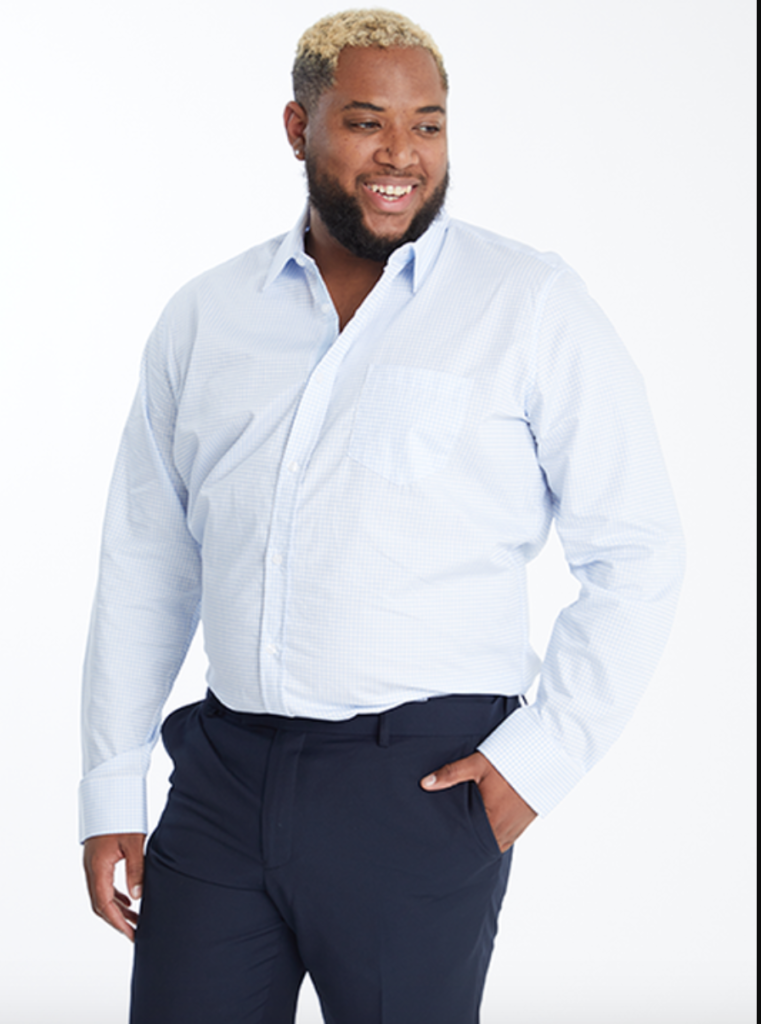 Next up on my guide to big and tall clothing, I wanted to be sure to include Old Navy! This brand is known for it's casual and comfy clothes, with big men's clothing options for work and the weekend!
Currently, Old Navy goes up to a XXXL or 3X, if my math is right!
Shop big and tall clothing at Old Navy here!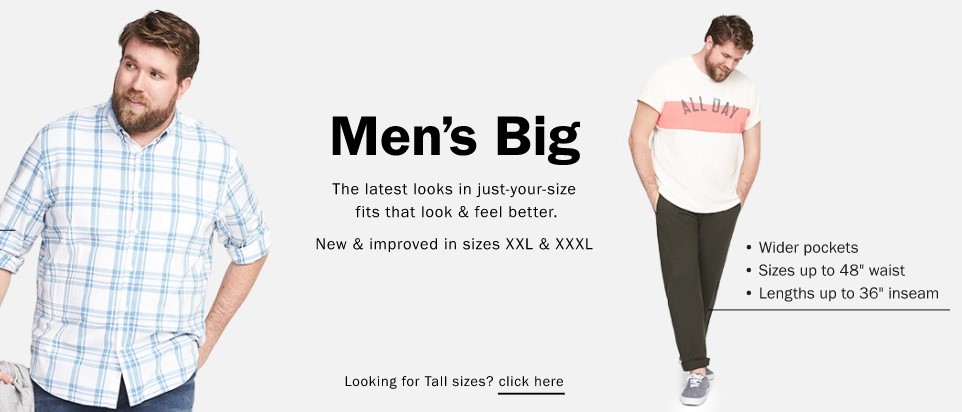 Savage x Fenty – Husky Men Underwear, Lounge & Lingerie
Listen, I didn't know how much Queen RiRi had COMMITTED to plus size guys until I saw all of her plus size men's options on Savage x Fenty! I was floored — and so stoked!
Shop husky men's fashion here!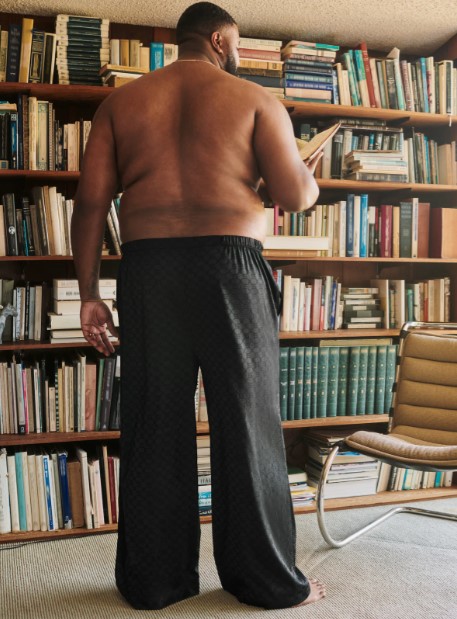 Next up on my list of brands that sell plus size men's clothes, we have Tommy Hilfiger! This classic brand has great athleisure and casual wear.
Sizing: Up to a 5XL or 5XLT (measurements dependent on clothing category)
Shop plus size men's clothing here!
A lot of subscription boxes ignore the millions of plus size men out in the world, and The Winston Box was started to fix that. From the founder: "So here we are today, a self-funded small-startup on a mission to deliver affordable clothing and consistent sizes at an affordable price. A big & tall men's clothing company, made by big men for big men, forged from my 42 years of frustration with what the fashion industry has to offer guys like me. "
Even better, The Winston Box makes their own clothes – ethically!
Check it out here.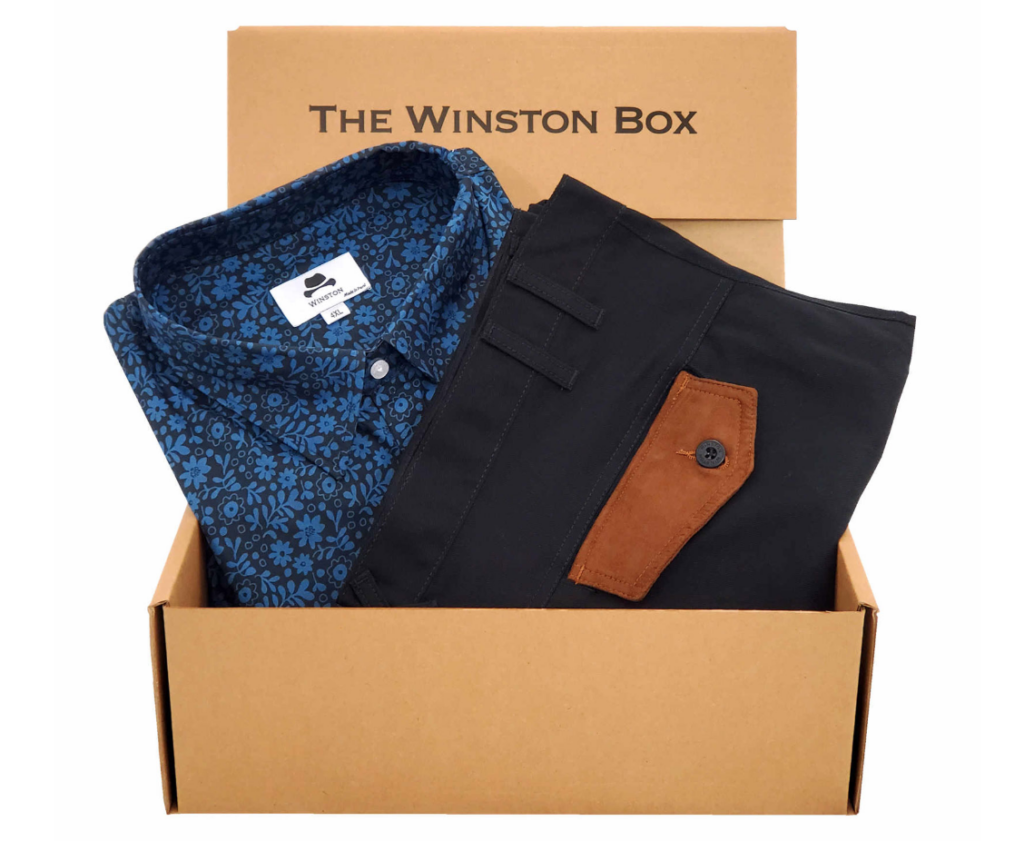 This blog post was all about big & tall brands to shop for plus size men!
Plus Size Men's Clothing Blog Posts
Other Men's Clothing Brands?
I'm sure I'm forgetting a brand or two, so if I've left out your favorite retailer – let me know in the comments below!
Stay in Touch for More Fashion Info & Reviews!
If you want to stay up-to-date on my reviews, I recommend joining me on your favorite social media platform (Facebook, Instagram or Twitter).
More of an email kind of person? Subscribe here!