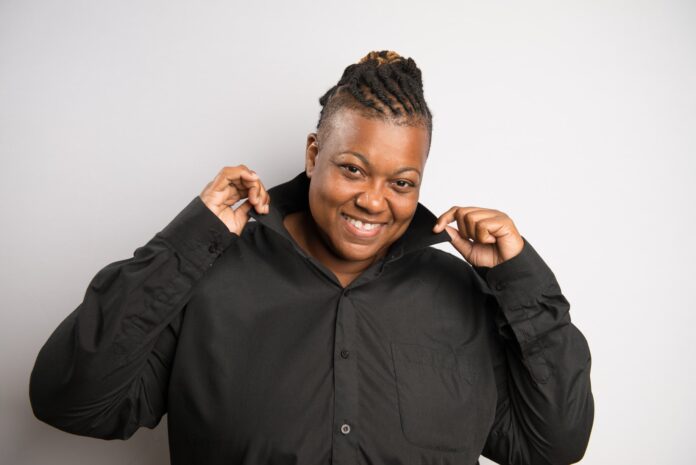 Hey there! This post contains affiliate links.  Using my links means I earn a commission, which helps me create more rad content.  More on affiliates here.
Y'all, in the last year we have seen an ABSOLUTE EXPLOSION of plus-size brands entering the arena, butttttt we haven't seen a super slow uptake for more masculine garb. While I identify as a Hard Femme, it makes me sad to see my bbs bummed out because they can't find clothes to express their gender.
What's a cutie masculine presenting person to do?
Utilize some ~creative problem solving~, that's what!
Below, I've listed brands who aren't afraid to butt heads with the gender binary. I also know some great plus-size stylists, so if you're in need of someone to hire (to avoid sad gender feel breakdowns in front of your computer), drop me a line and I'll connect ya!
OKAY, NOW LET'S GET TO IT!
[Note:  This blog post was first written in 2019, and was last updated on July 26. 2021!]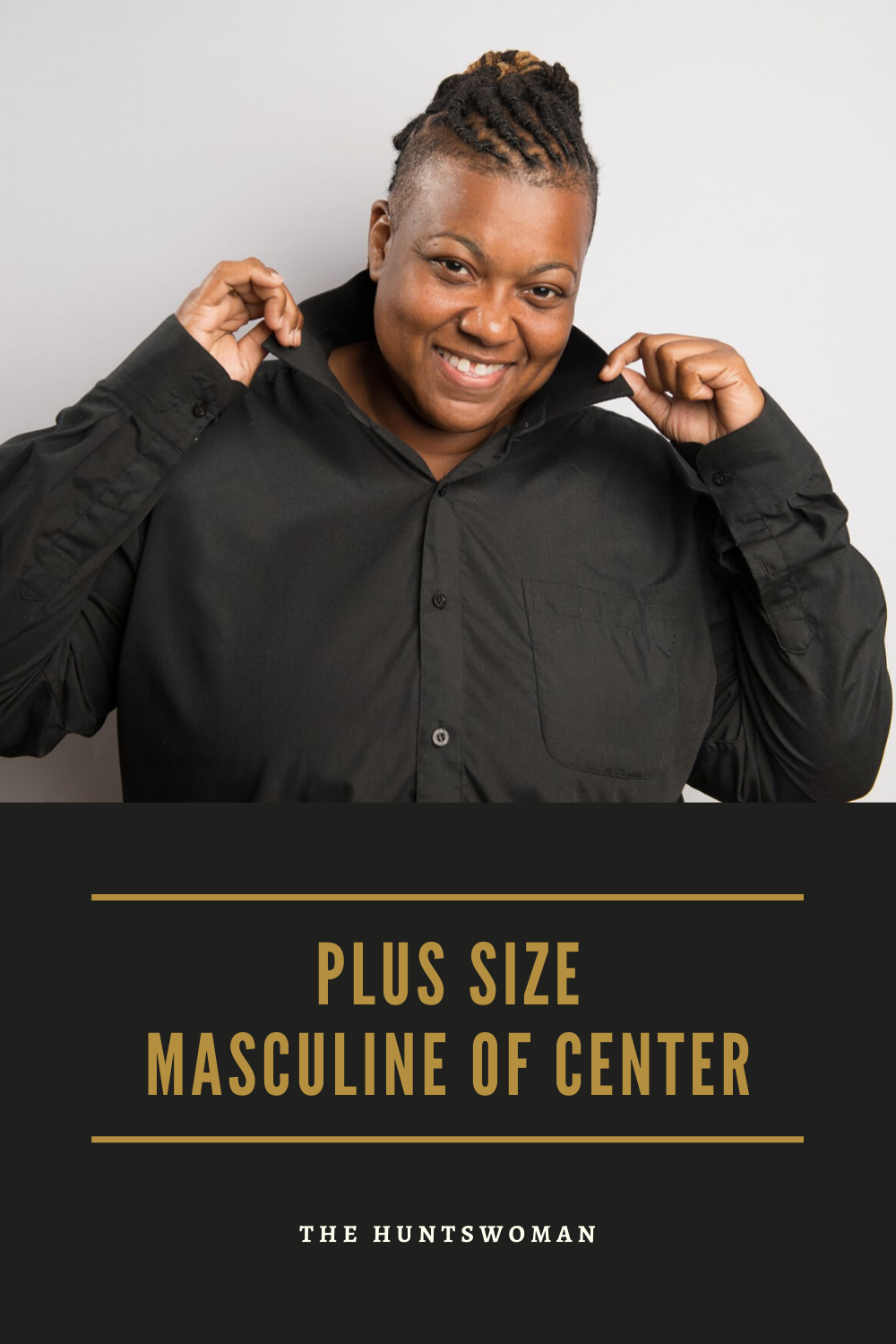 HAUTEBUTCH is a design-driven clothing, footwear and lifestyle destination for butch women, studs, bois, & trans men that prefer menswear-inspired finishes.
Shop here!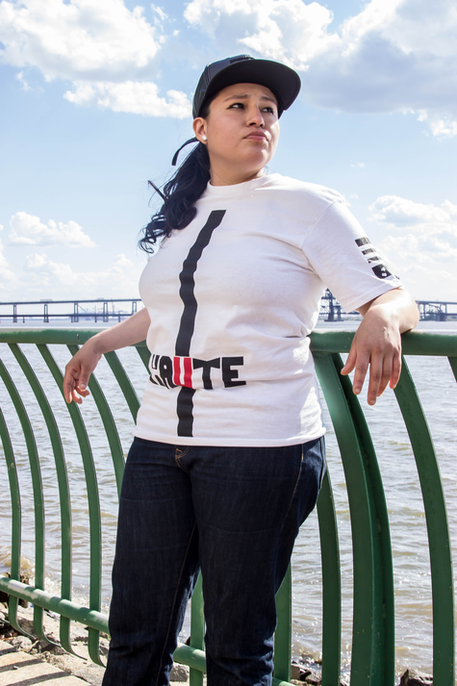 2.  Androgynous or Masculine Plus Size Clothing from Kirrin Finch
I first learned of Kirrin Finch when my dapper friend, Rah Foard, was interviewed for their blog (post HERE).  Kirrin Finch makes a variety of workwear options, up to a 3XL.  The brand carries shorts, suits, blazers, pants and t-shirts, and is a great resource for dapper folks.
The brand goes up to a 54.5″ inch chest (a size 24) and 44.5 inch waist.
Real talk, I would like to see more plus size and husky humans on the website.  I think the brand could really grow if they had more plus size or husky models!
Shop here!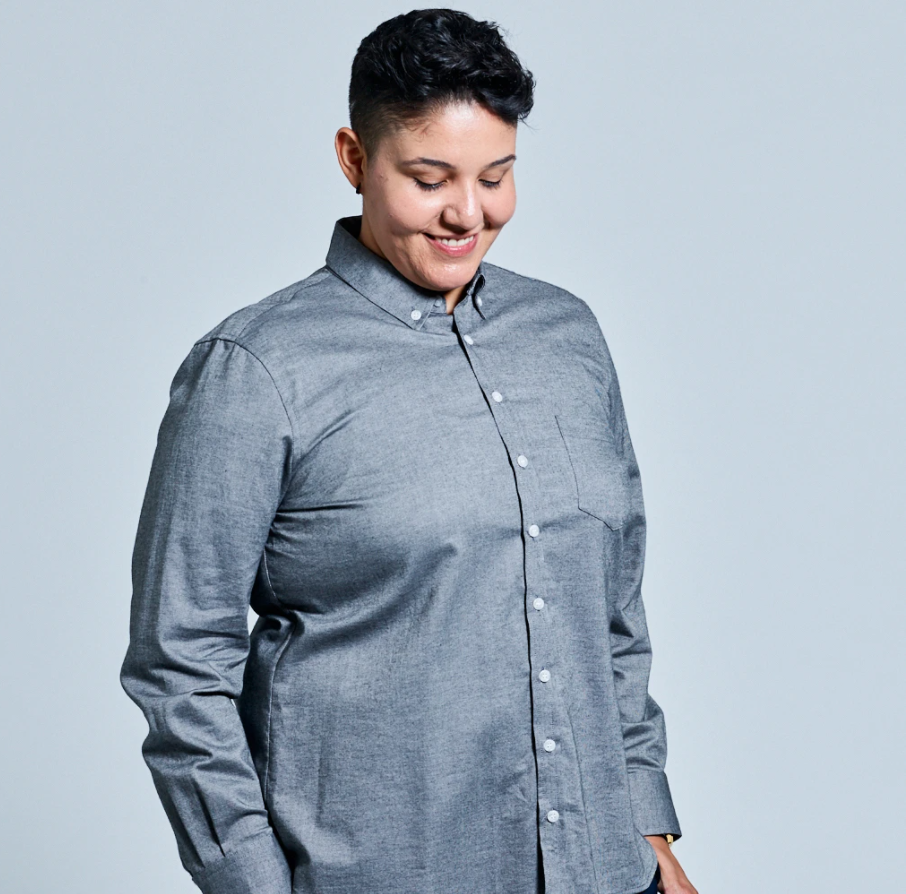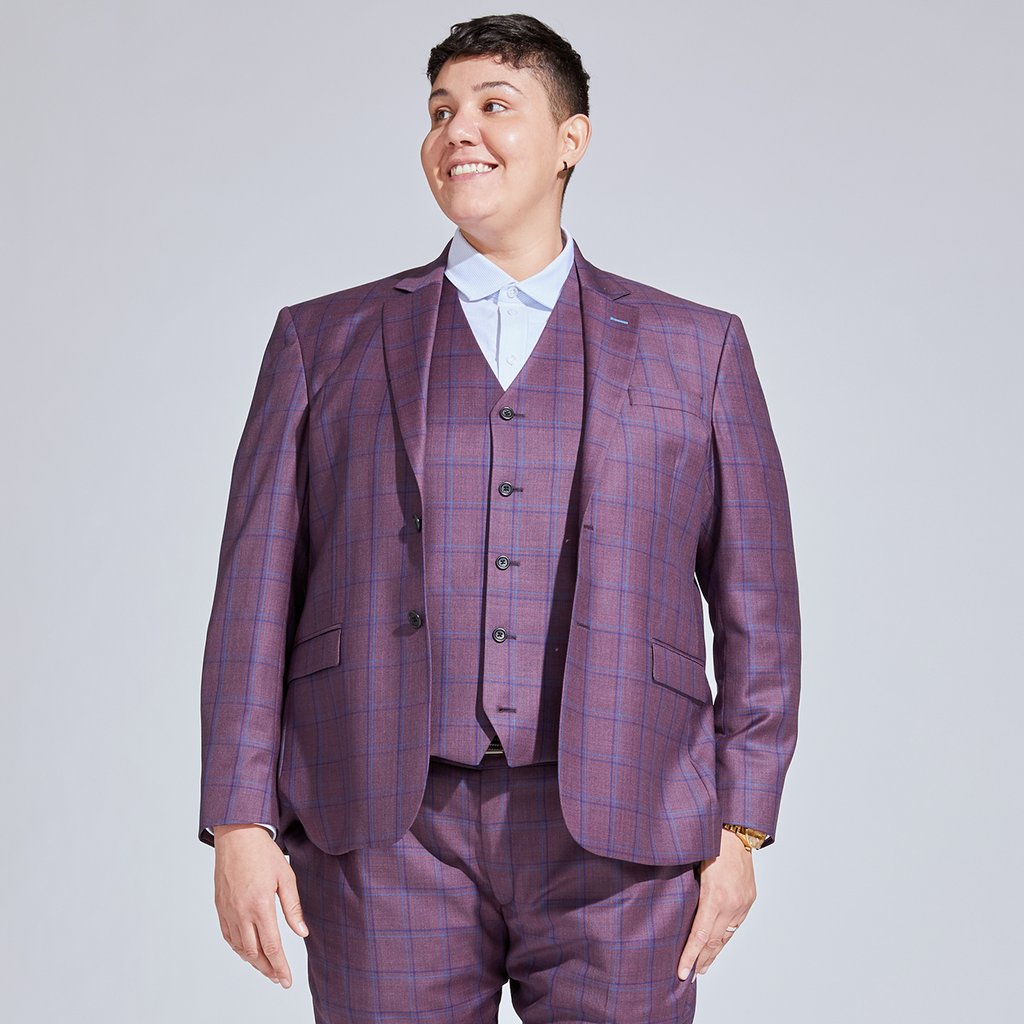 3. Madewell – Plus Size Clothing for Masculine & Butch Folks
Okay, so the first time I wrote this roundup, I didn't include Madewell.  Which is such a shame, because this plus size brand has a variety of plus size clothing that I think masculine of center // butch // etc folks would appreciate!
Shop plus size Madewell here!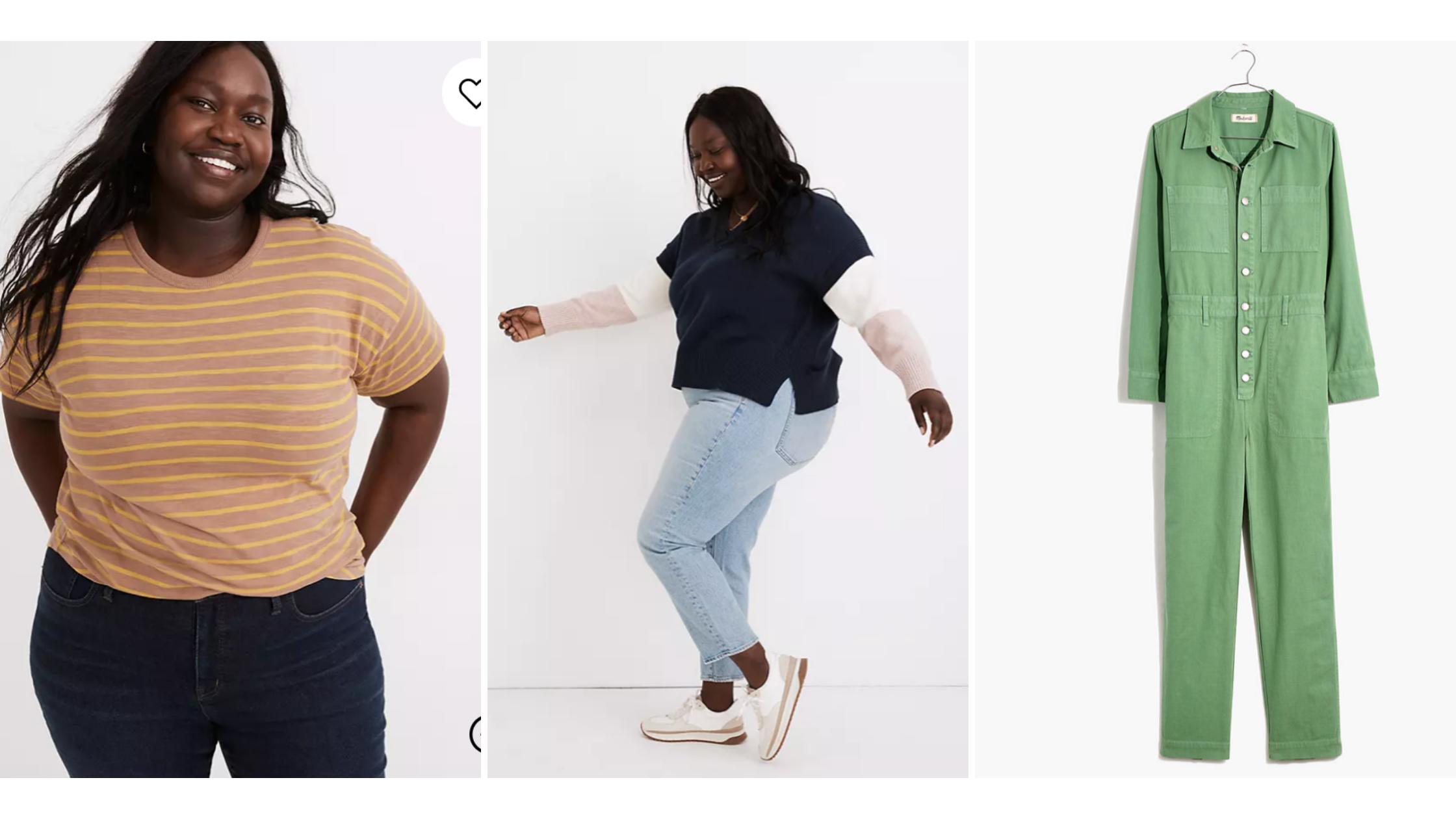 4. ASOS Masculine of Center Fashion
Y'all, ASOS is almost the first "go-to" place I tell masculine folks to check out when they're looking to add pieces to their wardrobe. They offer pieces all along the spectrum, and I like to order from ASOS Plus Size Mens sometimes! ASOS currently has some mens cut floral suits that I am DYING OVERRRRR (whatever your gender, you'll look scrumptious in one!), as well as great work wear and athleisure options.
Looking over at ASOS Curve, I recommend looking at pieces, and mentally placing your head on the model's frame. That's sounds macabre, but doing so will allow you to look at pieces and imagine them on your body, verses a hyper feminized form.
Shop masculine of center fashion HERE!

5. Masculine of Center Button Down Shirts from Torrid
Do you like button down shirts, but HATE when the buttons gape?  Check out these button down shirts from Torrid!  I feel like this is the cut a lot of masculine of center folks gravitate towards, but no big deal if it's not your jam!
Shop here.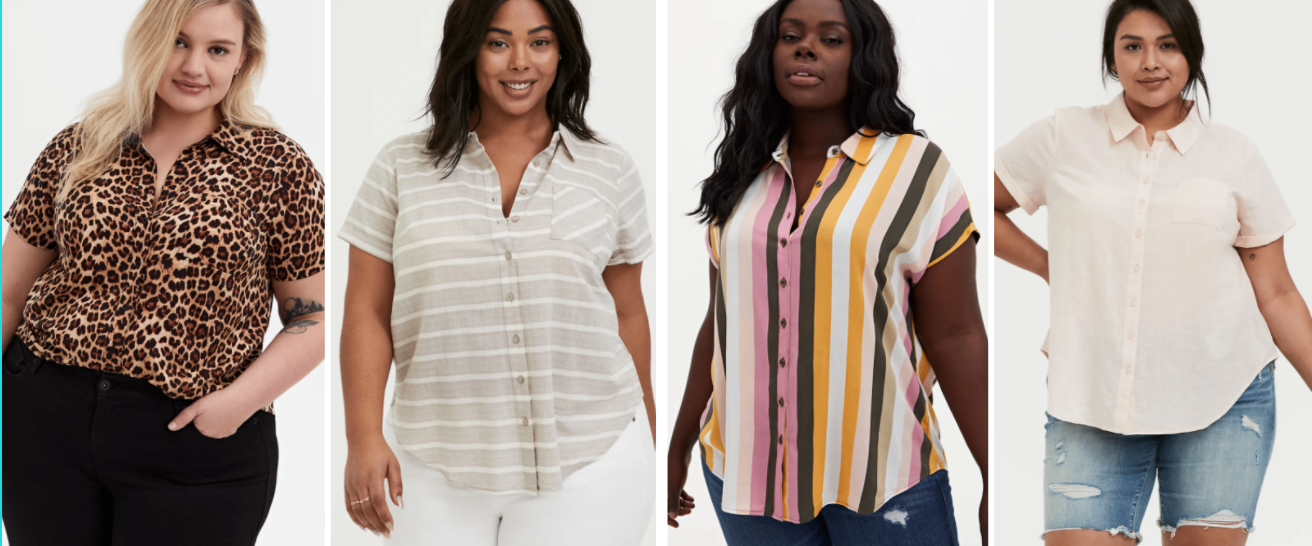 I first found out about Sharpe Suiting at the DapperQ fashion show in Brooklyn.  This brand is, well, SHARP.
Shop here!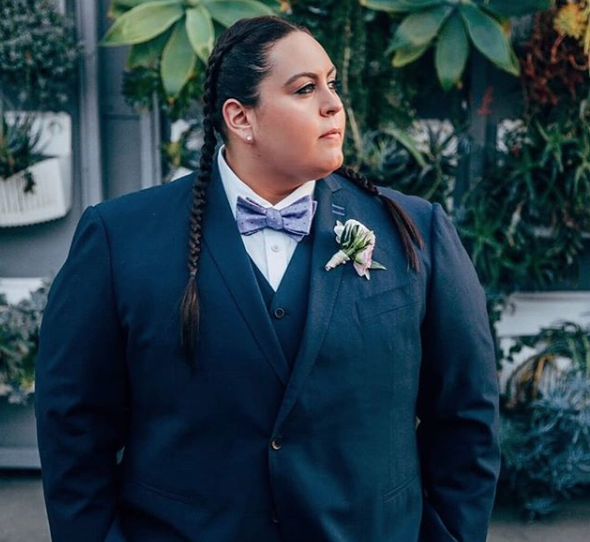 7. Boohoo Men's – Masculine of Center Folks
Another great store to check out is Boohoo mens!  This is a street style brand, perfect for when you want to look put together – but you don't feel the need to put on a suit!
Shop masculine of center pieces HERE.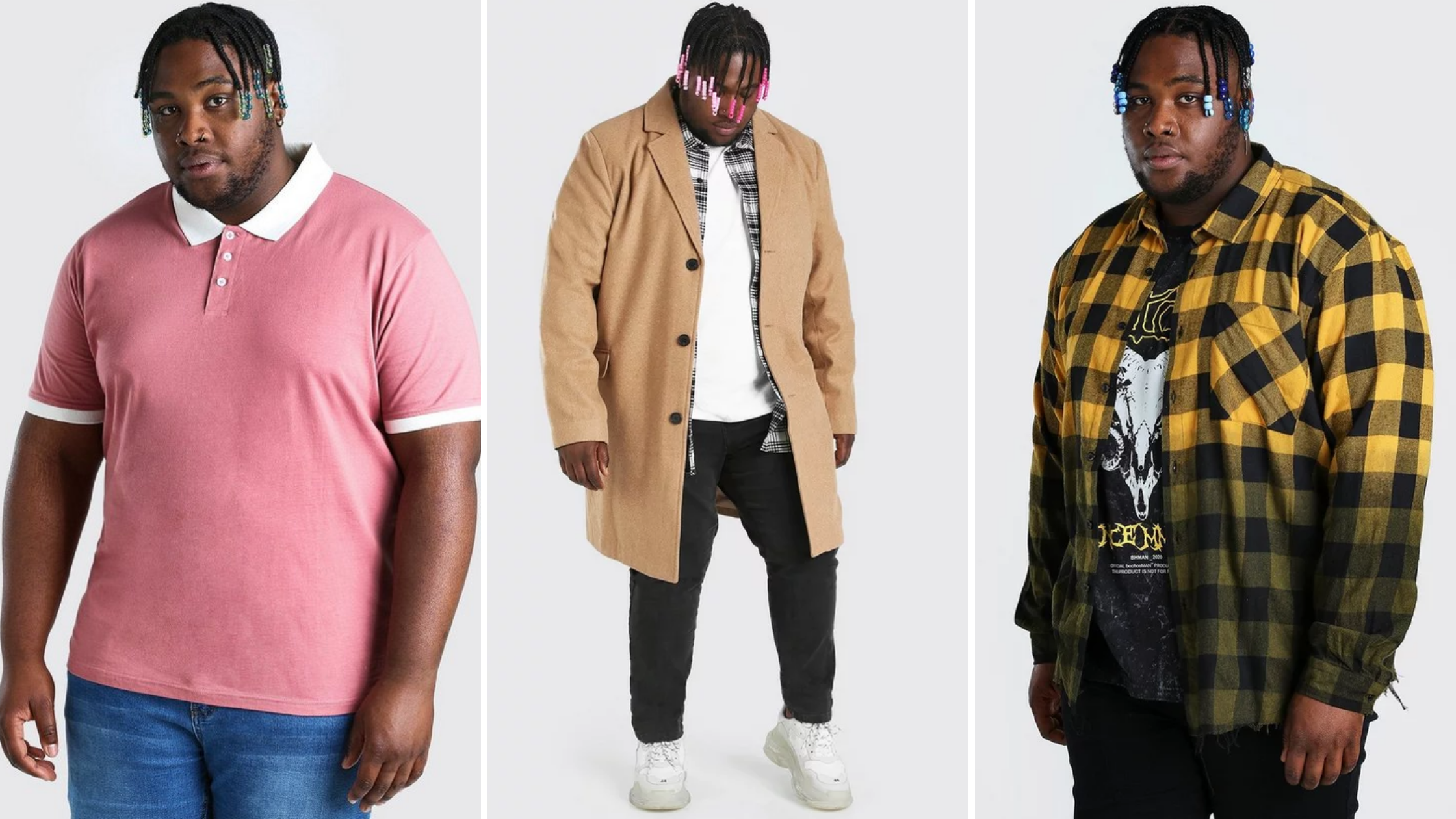 8. ELOQUII Masculine of Center Fashion for Work
I can hear what you're thinking – ELOQUII? FOR REALS? Eloquii has great suiting options for babes with a little more curve, who don't necessarily want to play that up. The 9–5 Blazer, in particular, keeps a pretty straight cut, while also accommodating for changes in body mass.
Shop here!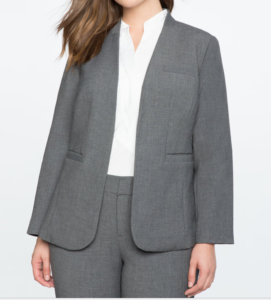 Eloquii also the iconic "Kady Fit Pant" a tapered not-quite-but-almost-skinny leg pant, great for folks who are a bit "hippier" but want a tailored look. This pant is for taller folks, so be sure to check your leg length – you may also be stuck in the petites/gnome section with me!
Shop here!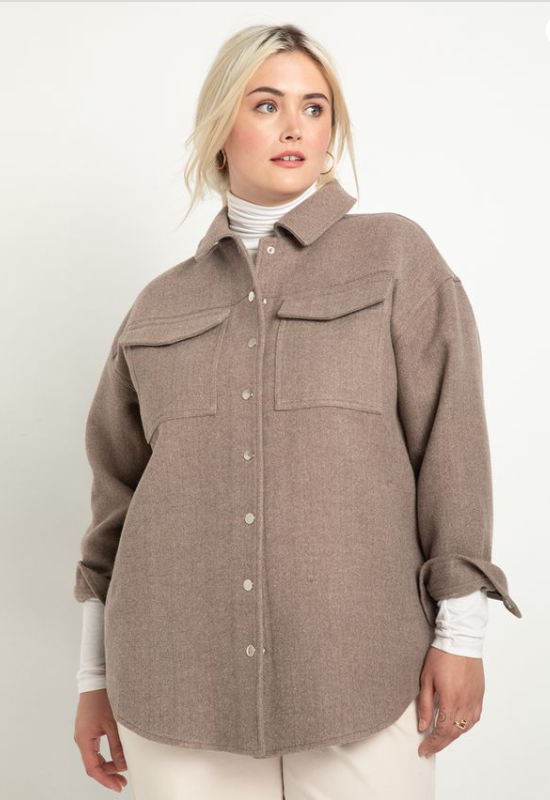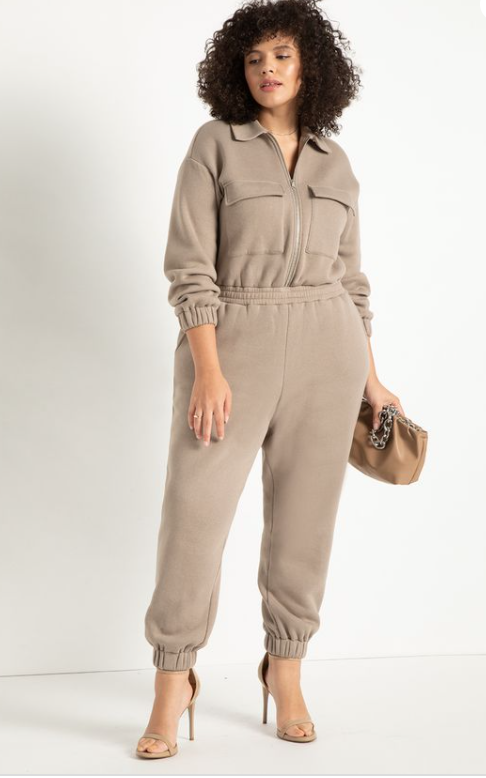 10. CoEdition – Androgynous Plus Size Clothing
CoEdition s a plus size fashion retailer that carries a lot of small indie brands, making it easier to shop for plus size androgynous clothing!
Below, i've shared some of my favorite plus size butch and androgynous outfits from the website: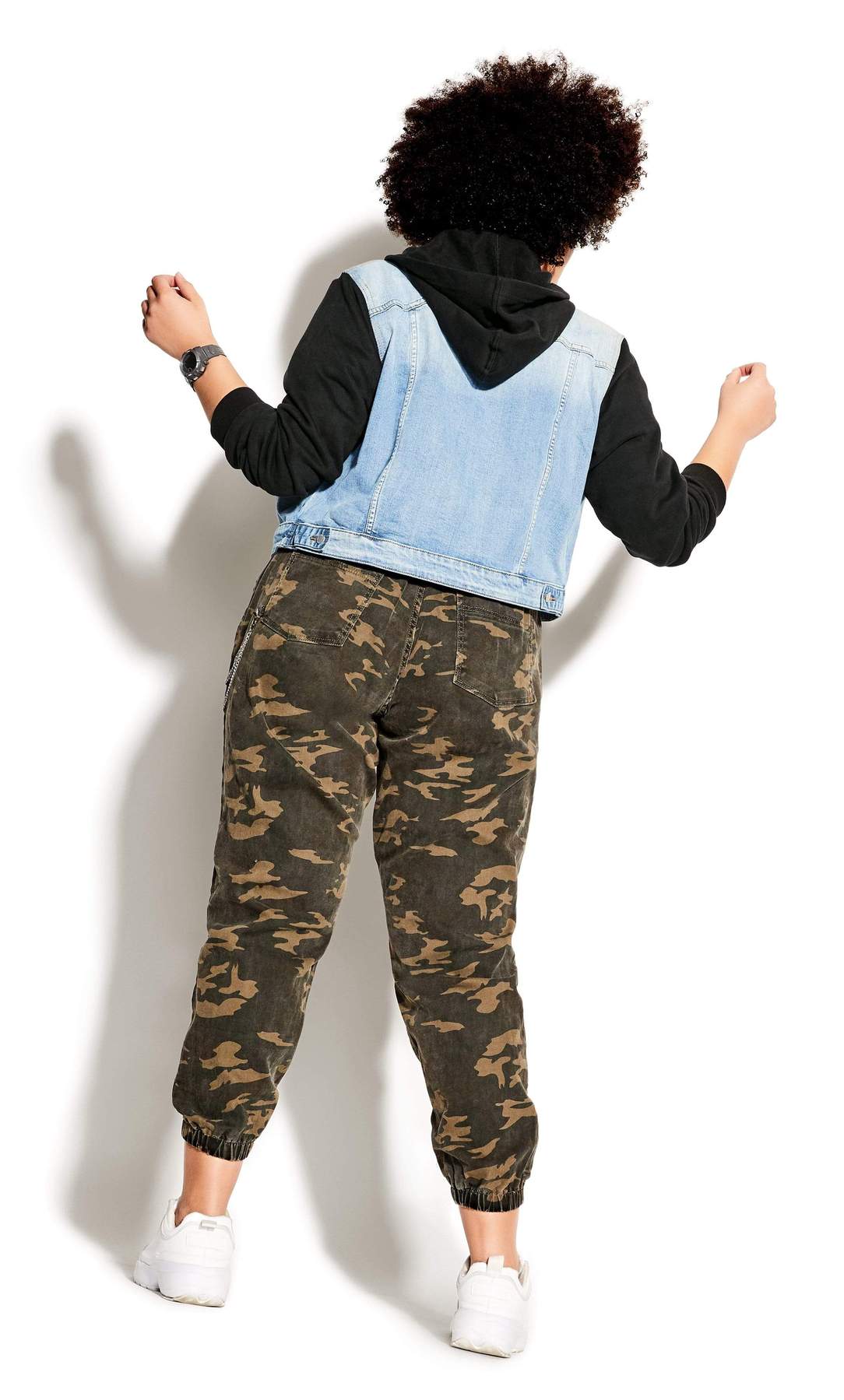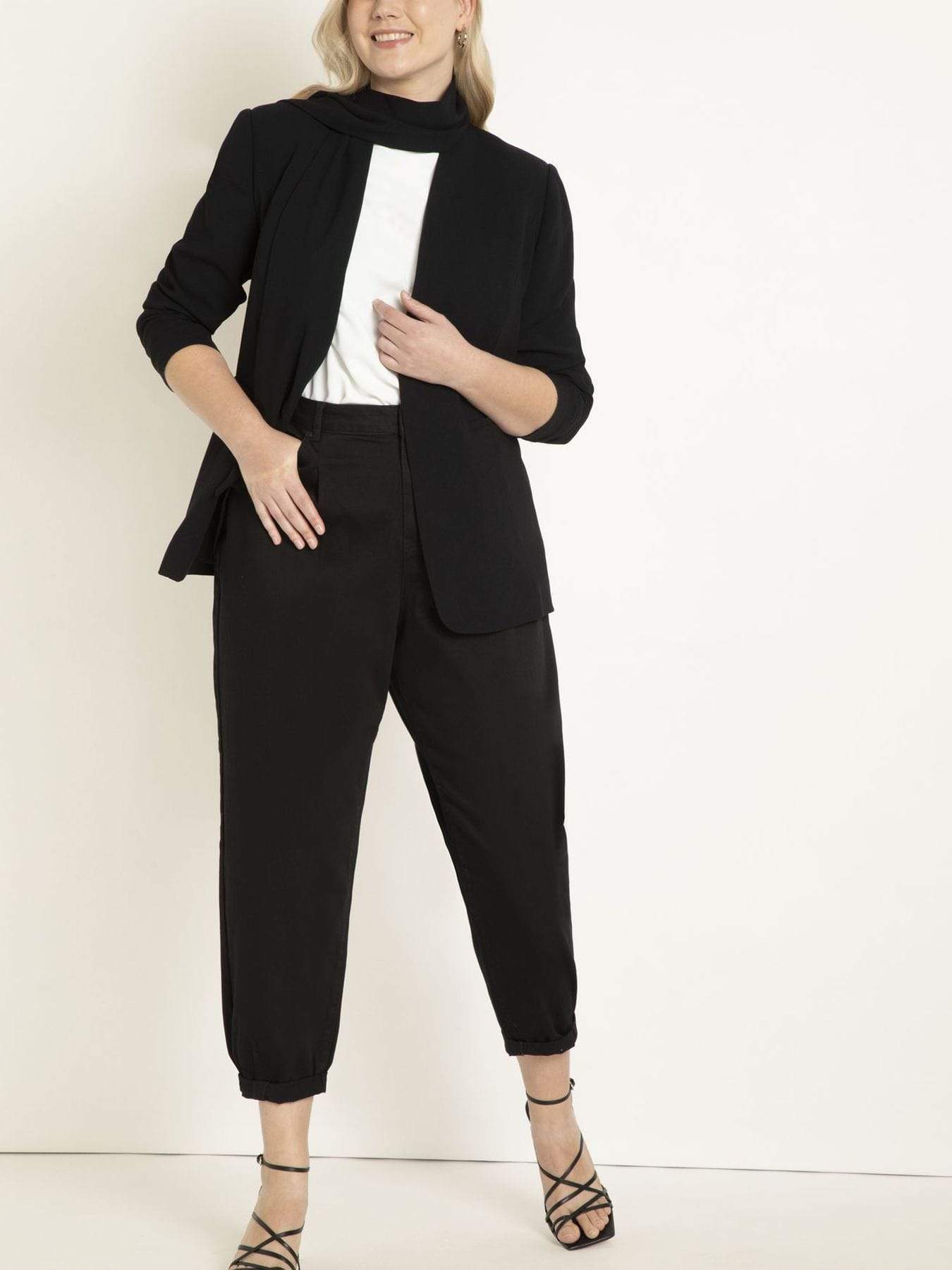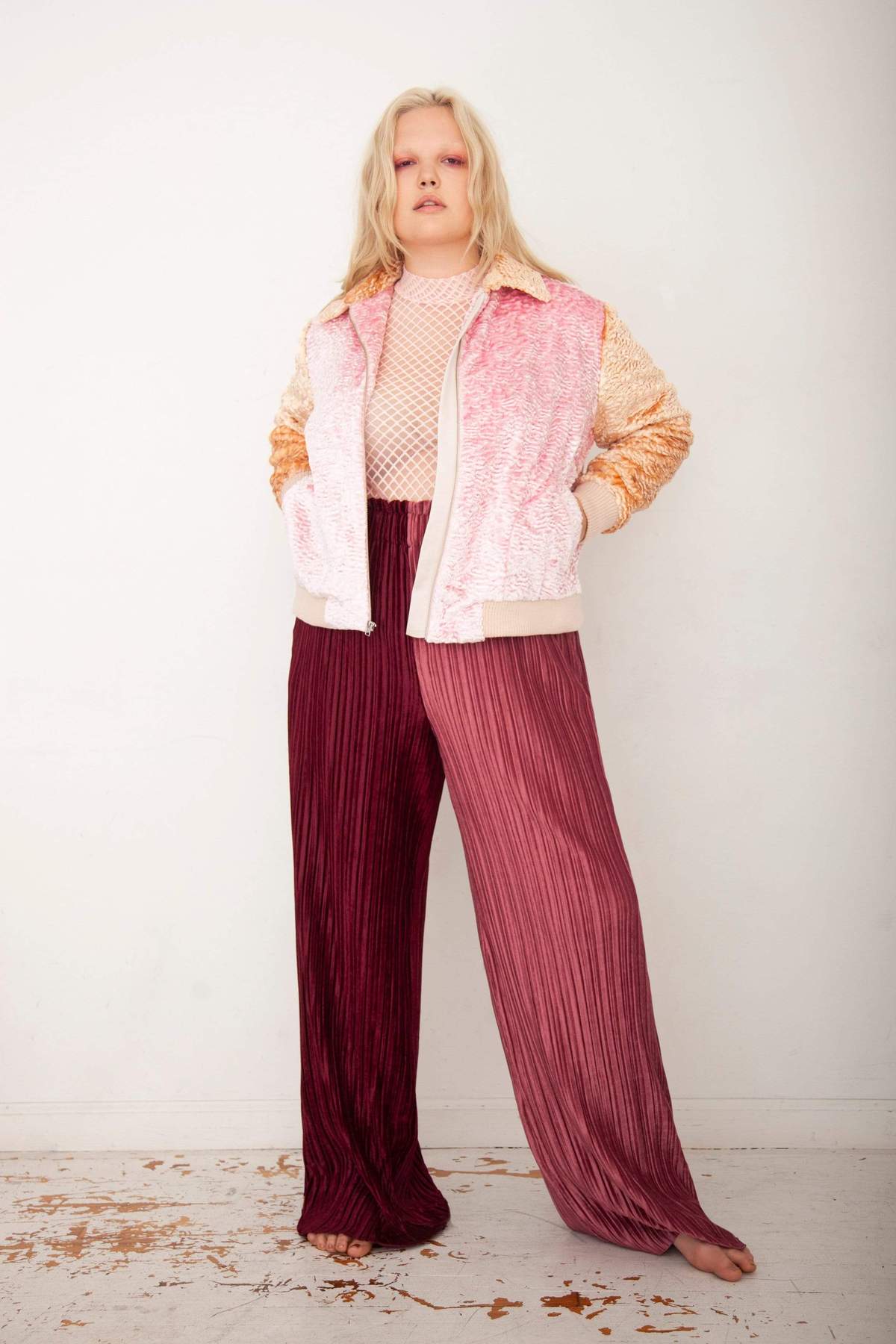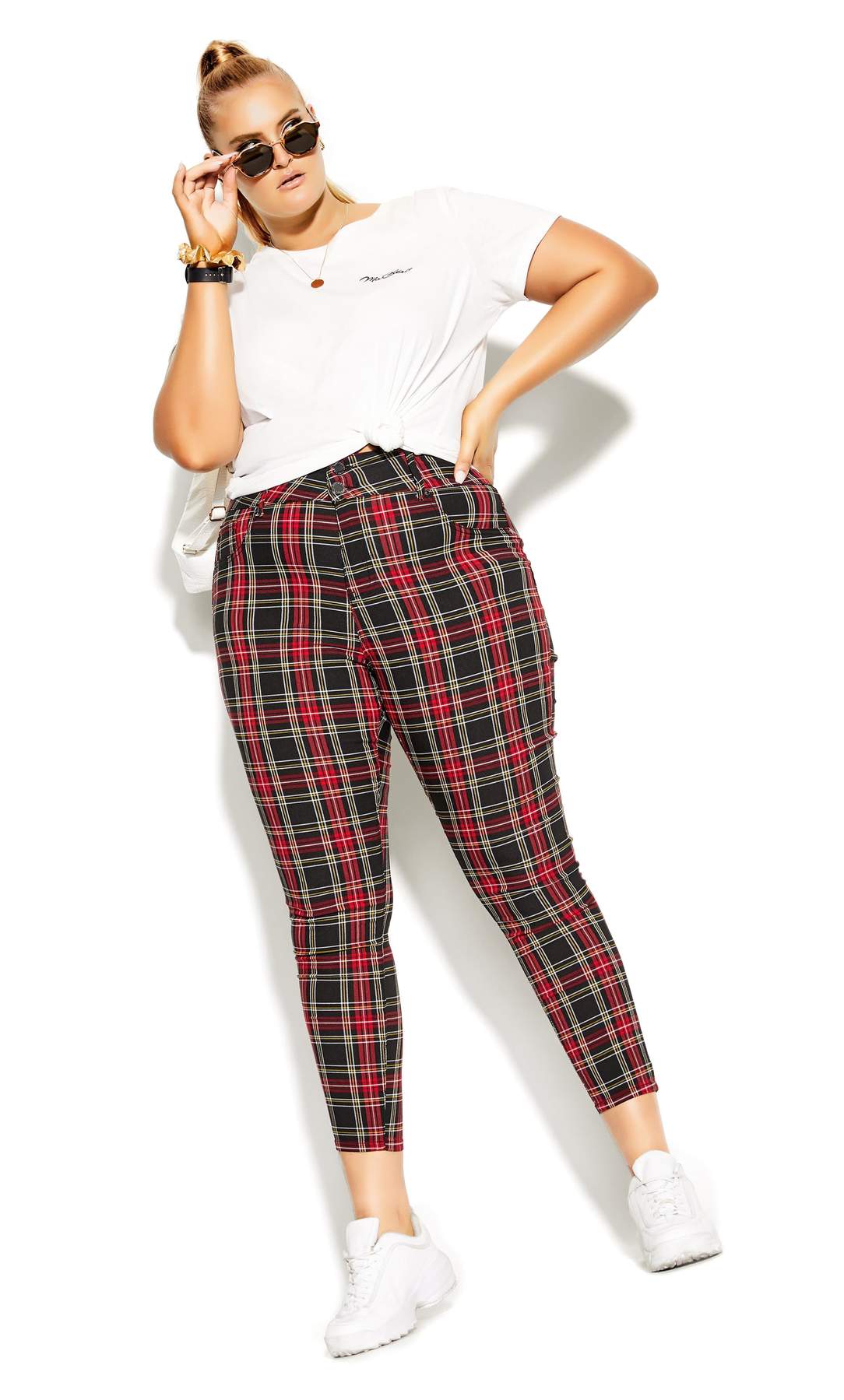 11. Universal Standard – Androgynous Plus Size Clothing
Prefer a looser fit with your plus size clothing?  Universal Standard has a variety of masculine or androgynous plus size options!
Shop here!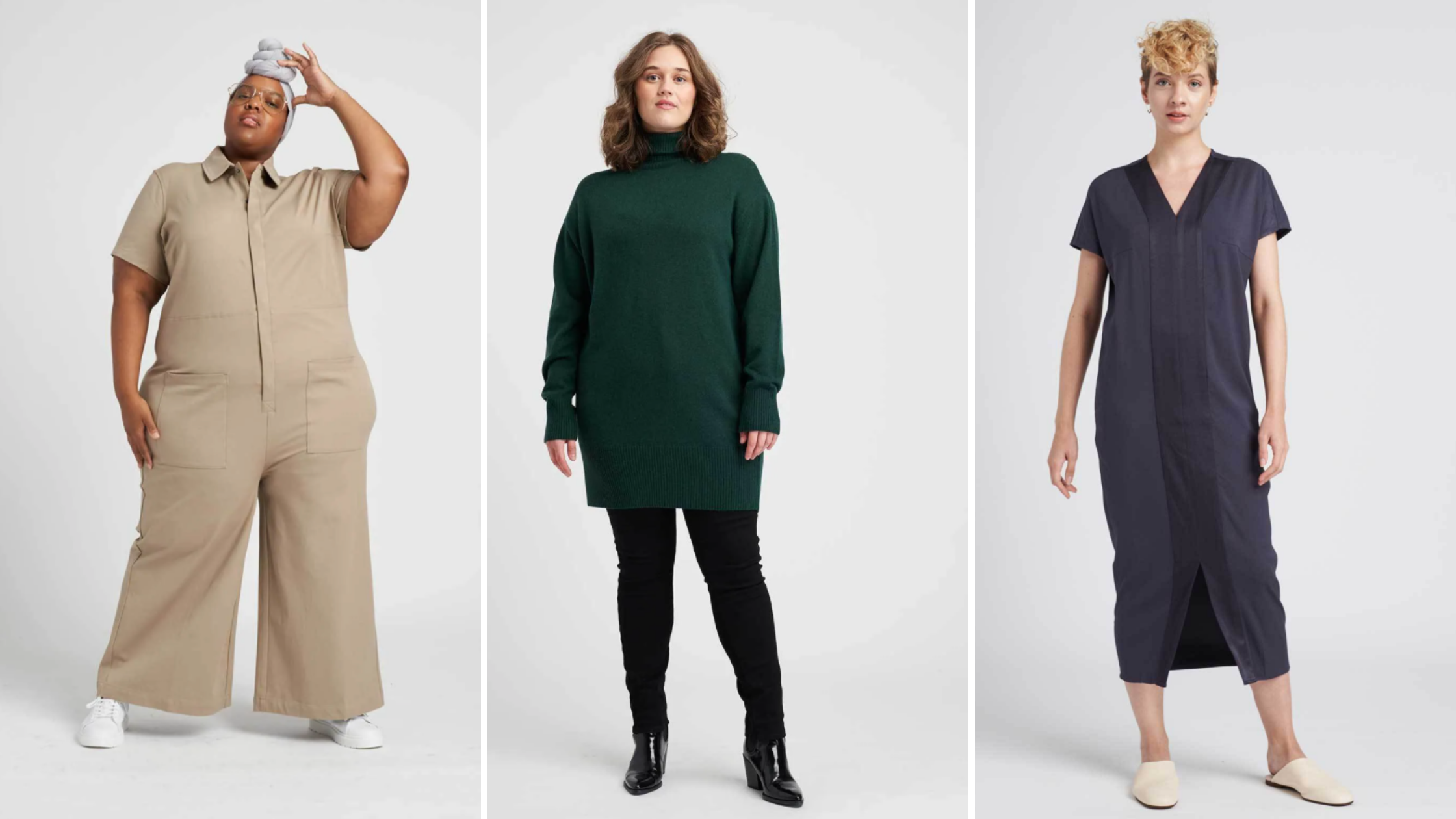 Y'all, this is a brand that CELEBRATES masculine of center//androgynous/gender bbs. Their undies and PJs (and socks!!) are super soft and comfy.
Shop here!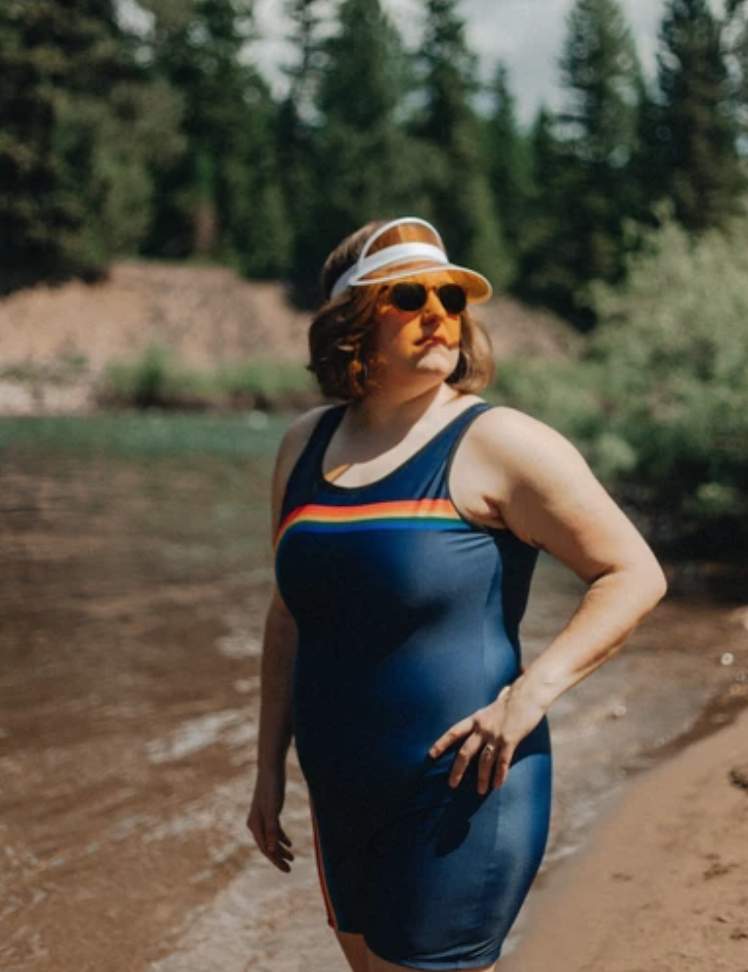 14.  Duluth Trading Co – Up to 4X! Plus Size Butch Clothing
A reader wrote in about Duluth Trading Co, saying that they love the plus size flannel shirts the brand makes!  There's a variety of plus size options on the website!
Shop masculine clothing here!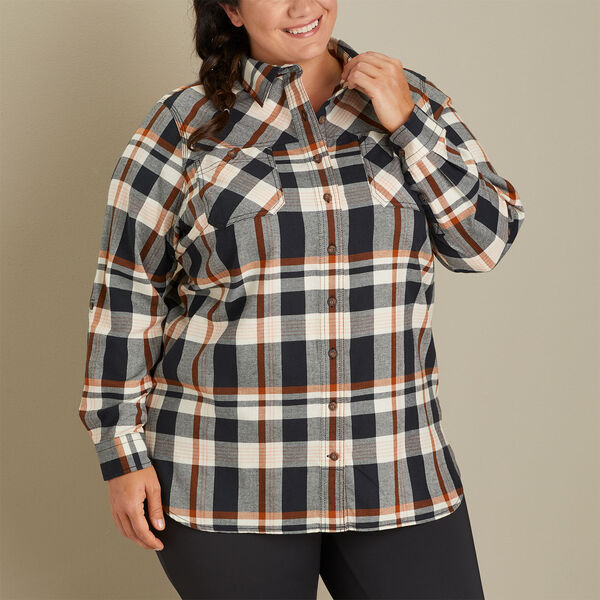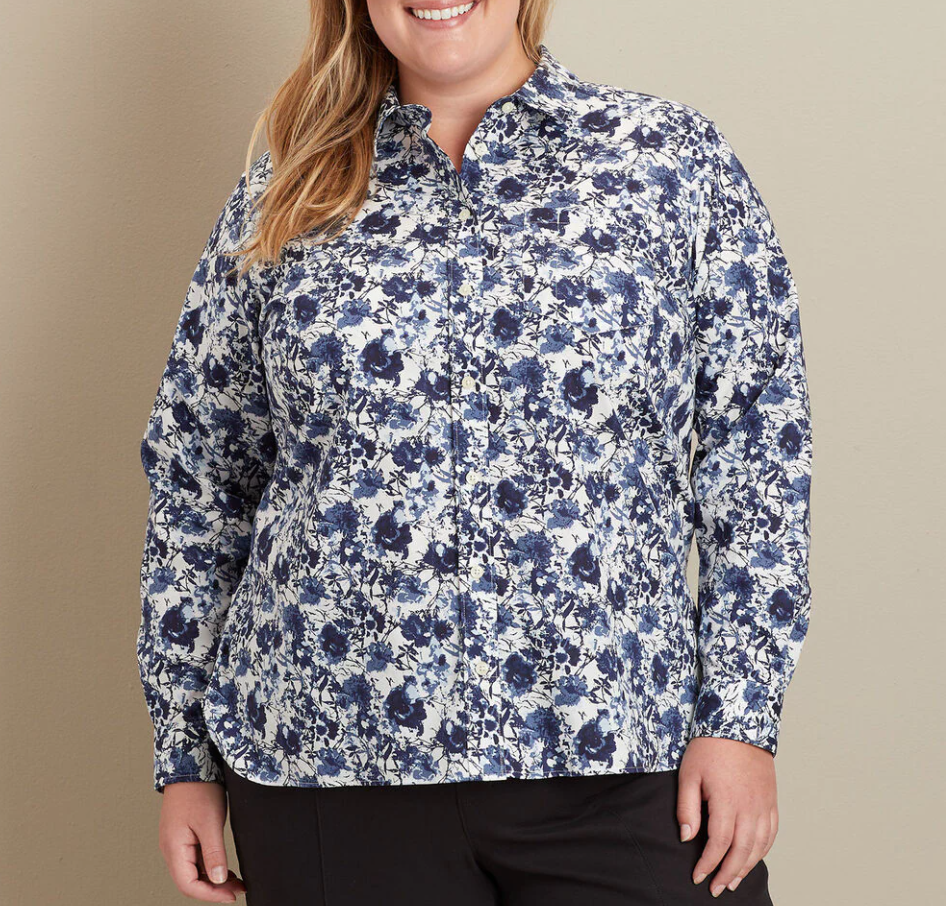 Now, there are other brands out there that specifically design for the LGBTQ+ community, butttttt unfortunately don't carry plus sizes (or stop at like a women's US 14, cough Wildfang cough). If I've missed a brand on this roundup that NEEDS TO BE HERE, drop me a line.
More Fashion Resources
But wait, there's more! Check out these blog posts:
Reviews to your inbox!
Every week, i send out an email with the very best plus size fashion posts, along with helpful blog posts about growing your career! Subscribe here.