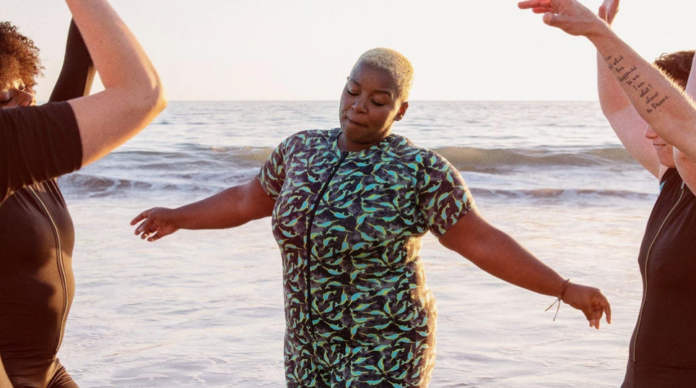 Hey there! This post contains affiliate links.  Using my links means I earn a commission, which helps me create more rad content.  More on affiliates here.
Talking about gender neutral fashion can be kind of weird, because, technically, anything can be gender neutral.
As people shopping, we ascribe gender to garments. But on their own (without society's programming), they can be worn by anyone. Really.
[Heads up! This post uses affiliate links, and you help me earn $$ when you use my links. More on affiliate links here!]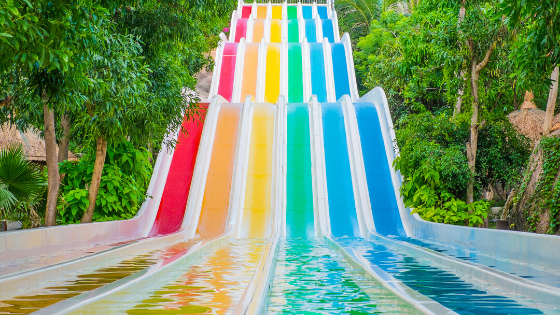 But, if you're searching "Plus Size Gender Neutral Bathing Suits" on Google, I'm betting that you're looking for a few things. Well, one thing, really.
Coverage.
You're looking for more coverage in your swimsuit, but you still want to feel snazzy. Wet suite are cool, but that's not really the jam we're after.
Below, I've shared 7 plus size gender neutral swimsuit brands:
Brand #1: Beefcake Swimwear
A longtime favorite of the LGBT community, Beefcake Swimwear offers 1920's inspired swimwear. The company was launched a few years ago with the help of Kickstarter, when the founder's roommate wss looking for masculine-of-center swimwear.
The company goes up to a 5X (a plus size 5X), which is around a size 30.
You can stick with a classic black and white look, or go for a more 1970's inspired print!
Shop here.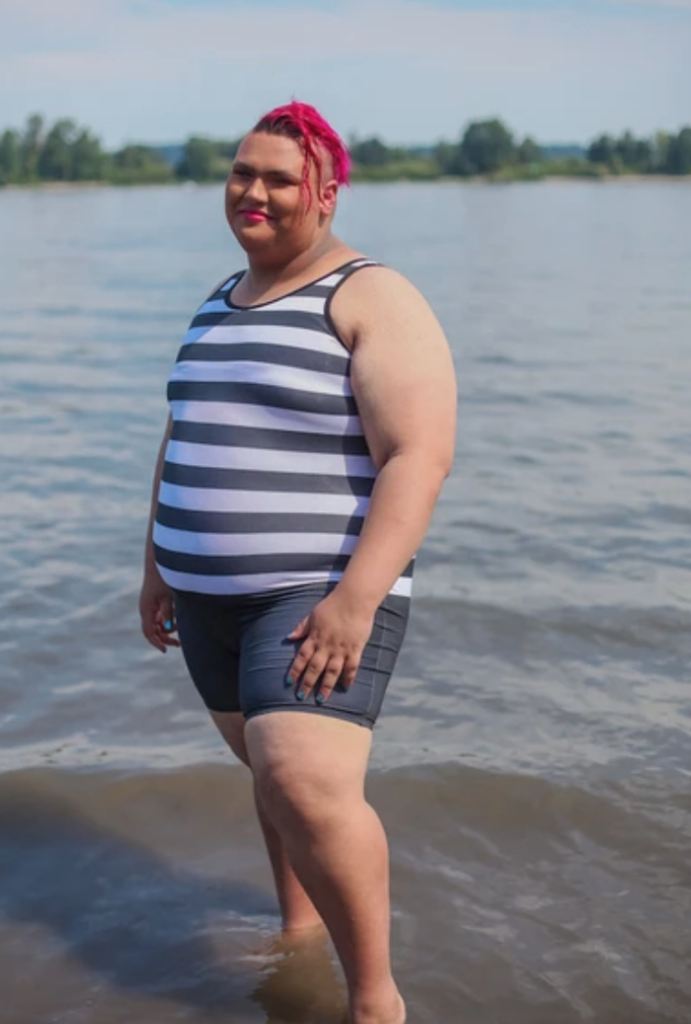 Brand #2: TomboyX
Another LGBT-owned brand, TomboyX, offers gender neutral swimsuits!
The brand has two style options, their one piece "unisuit" and interchangeable shorts and tank tops.
In addition for being great for a day at the pool, the unisuit is also a go-to swimsuit for triathlons, surfing and other activities!
Shop here.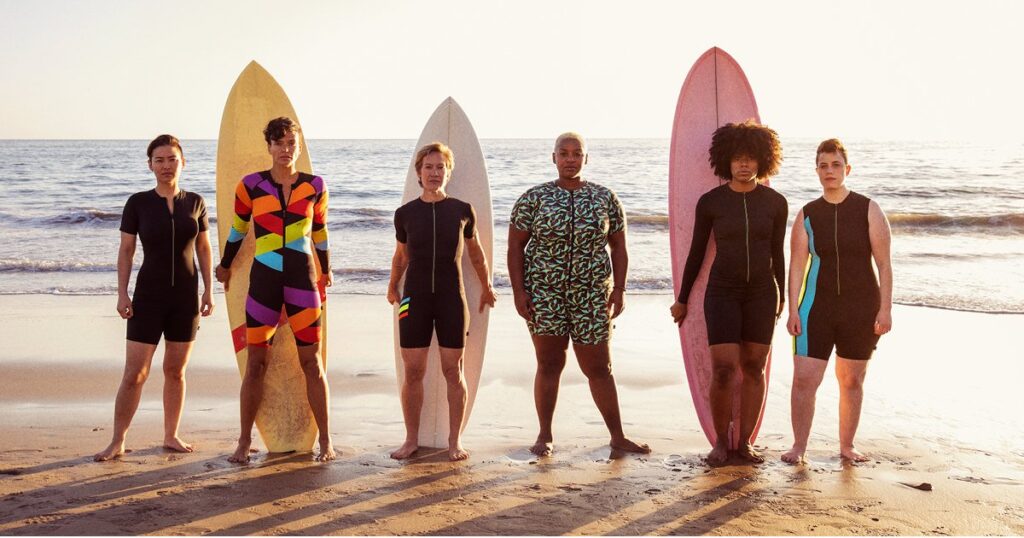 Brand #3: Rebirth Garments
Some members of the LGBTQ+ community don't go swimming, because their binder will be damaged by chlorine or salt.
Luckily, ReBirth Garments has swooped in with a solution! The brand has combined a binder with swimsuit fabric, making it easier for folks to just, you know, live their life and go the freakin' pool.
The brand does made-to-order pieces, so you share your measurements for the perfect fit!
Below, I've shared a few of the top styles from Rebirth Garments!
Power Clashing Geometric Sports Bra ($120 USD+)
Shop this piece here!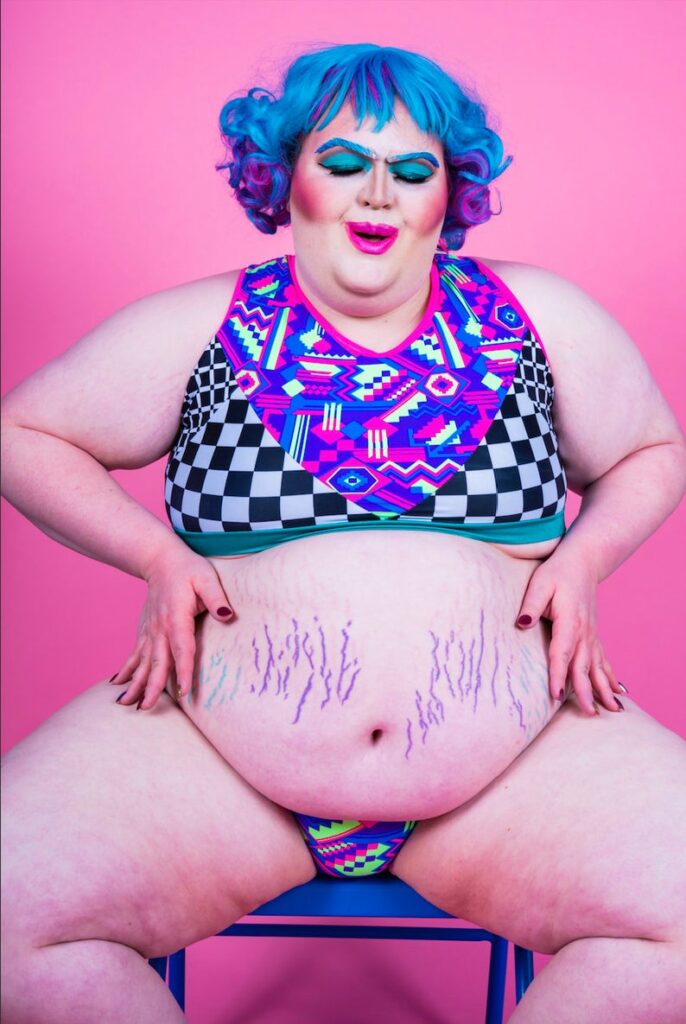 Swim Sports Bra/ Chest Binder Crop Top ($60 USD+)
Shop here.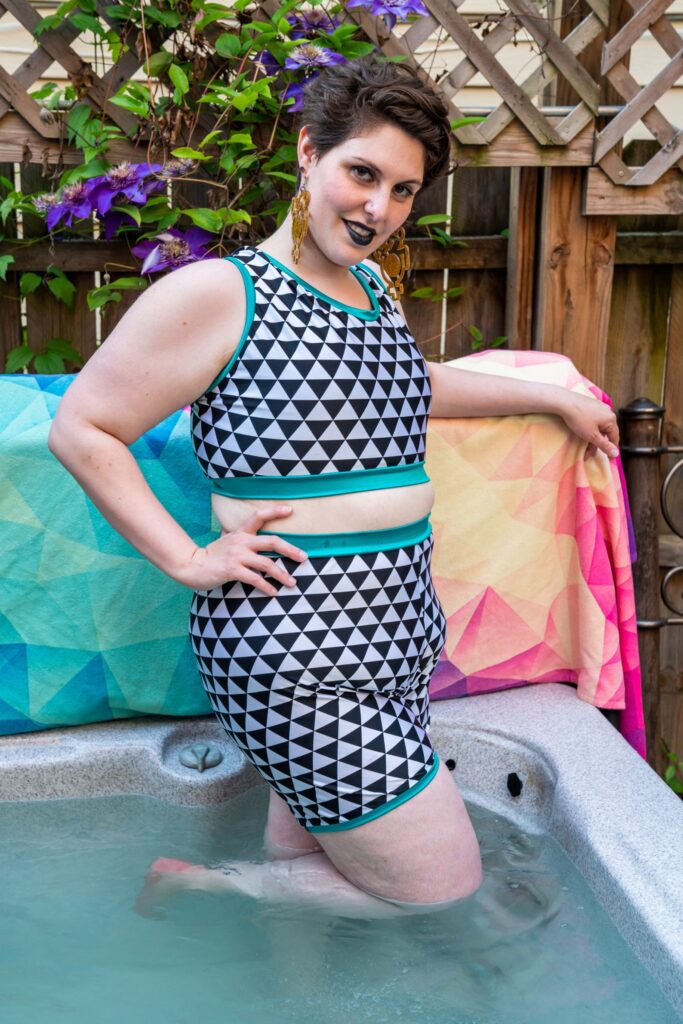 Sports Swim Top with Racerback ($75 USD+)
Shop this piece here!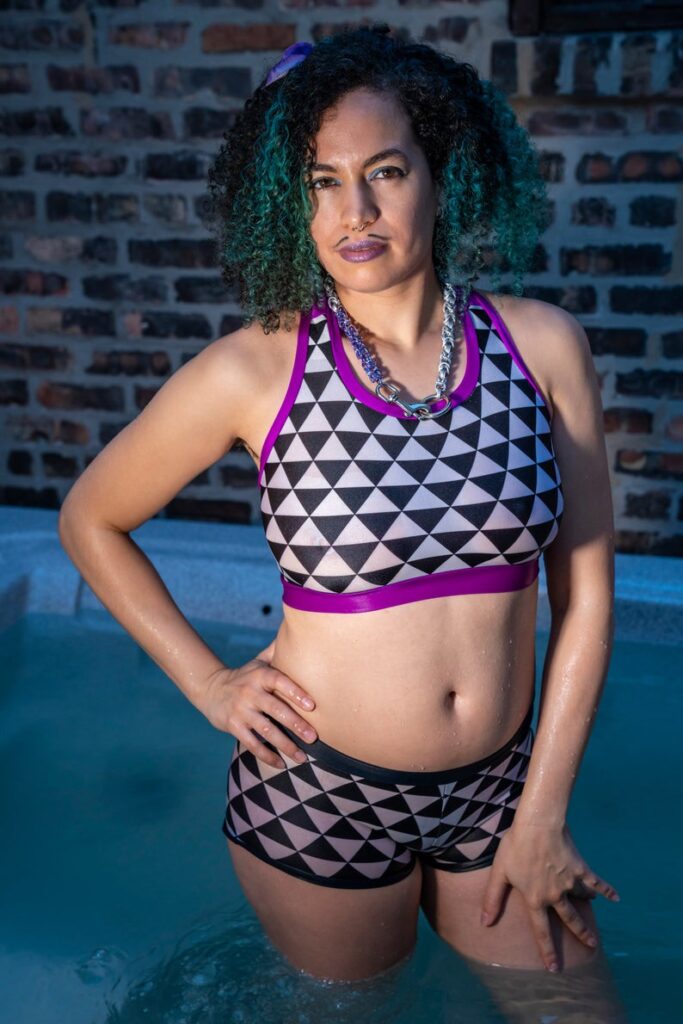 Brand #4: CHROMAT
One of my fave LGBT-owned brands is CHROMAT, a high end swimwear brand known for architectural pieces. Founder, Becca McHaren-Tran, was having inclusive runway shows before journalists started caring about inclusive fashion!
CHROMAT pieces go up to a 3X, sometimes a 4X.
Shop here.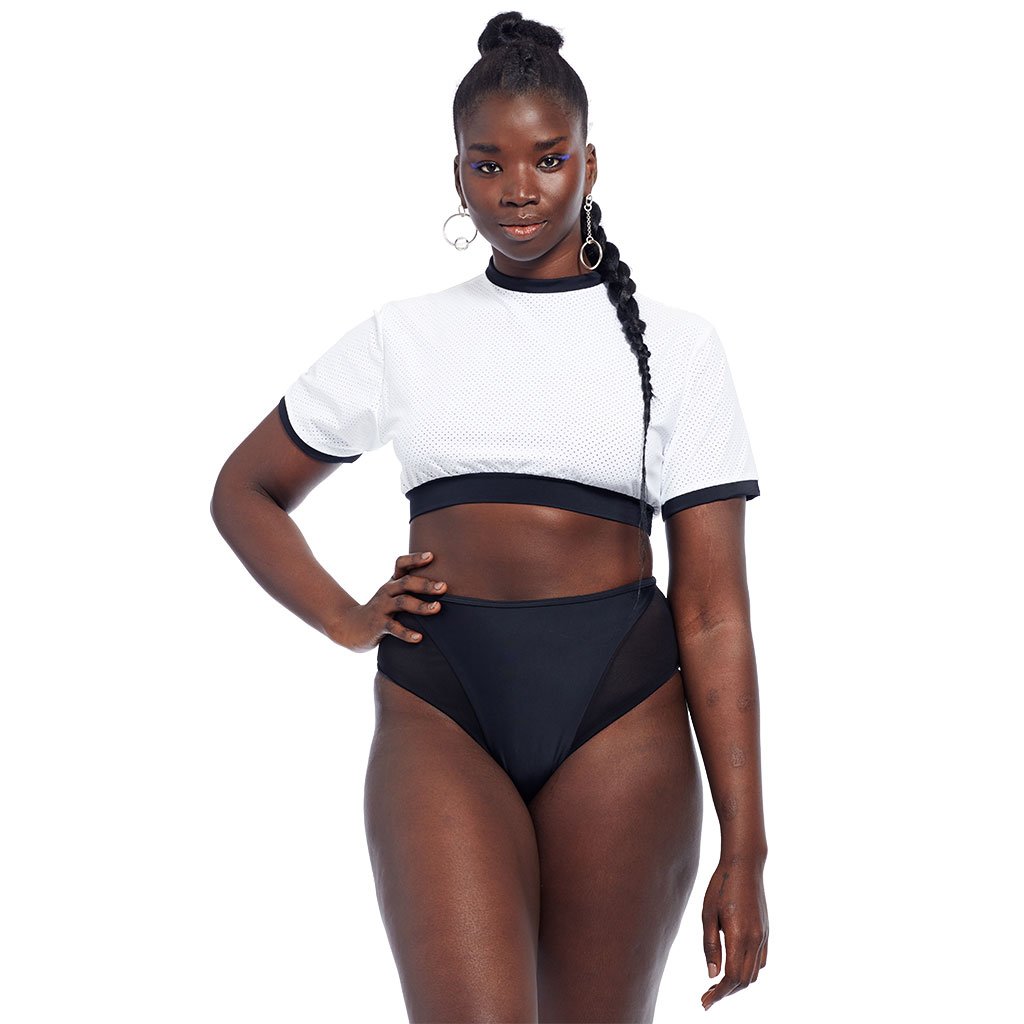 Brand #5: OUTPLAY
I *just* learned of this brand, and I don't know where I've been! They specialize in gender neutral clothing, and have a TON of different swimsuit options.
Want More LGBTQ+ Fashion Content?
Hey, I'm Brianne! I'm a queer femme blogger. You can hang with me here on the blog, on Instagram and on Twitter for feminist rants.
Be sure to join me on social if you want more content like this! <3