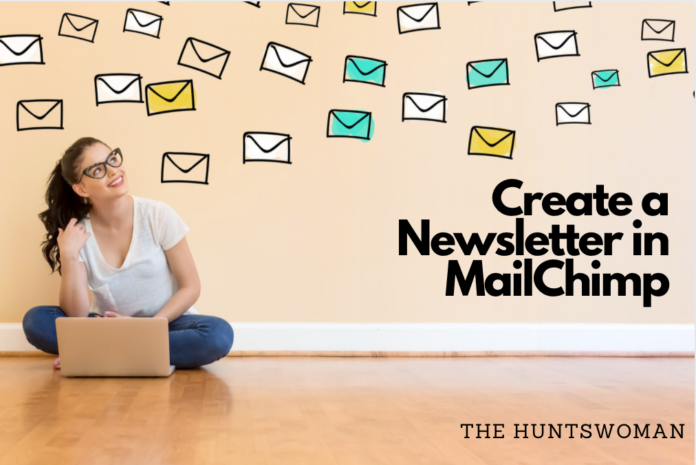 Hey there! This post contains affiliate links.  Using my links means I earn a commission, which helps me create more rad content.  More on affiliates here.
If you've been trying to sell or share something on the internet for a hot second, you have probably been told (loudly and with emphasis): "YOU NEED AN EMAIL LIST!"
Again: YOU NEED AN EMAIL LIST!
So you make your merry way over to MailChimp (my go-to recommendation for beginners) and thennnnn
Welllllllllllll……..
You get really overwhelmed seeing ALL OF THE BUTTONS (?!?), and it's confusing and scary and you hate it and you run away. You know you want that MailChimp sign up form (where people can put their email in and sign up for your list), but why is it so dang confusing?!?!
HERE IS A SUPER EASY GUIDE TO CREATING A SIGN UP FORM ON MAILCHIMP
I've had a lot of clients tell me this sad tale, and I totally get it! Unlike social media marketing where you have a vague idea of where to start, opening up MailChimp can make you feel like a fish out of water.
I've created this handy dandy 2020 step-by-step tutorial to get you where you need to go: A newsletter sign up LINK that your fans and customers can click. I'm not going to go into email campaigns, or funnels or complicated stuff in this post. This is so you can collect those emails (bc emails are money!!), and then figure out what the heck you'll do with them later.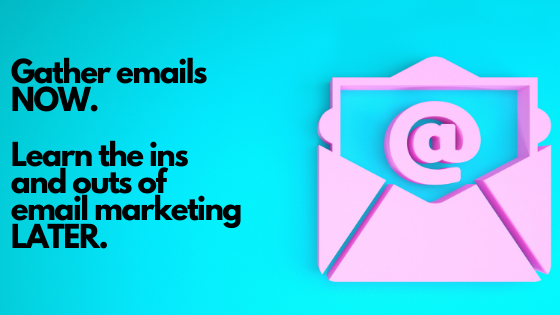 You don't need to know everything right now, we just need to get you that link!
Note: Please use my link to sign up!
If you're signing up for MailChimp today, please use my referral link, here. This gives me a credit on my account, and funds me to make more awesome content!
Click here!
NEWSLETTER STEP 1: Set Up a MailChimp Account
Okay, first we gotta get you access! Go to MailChimp.com, and enter in your username, email and password you want to use.
Aside: Difference Between Email & Username
MailChimp has it set up where you can have one email address and a bunch of different usernames or accounts attached to it. This is helpful for marketers who have multiple clients or people with multiple separate businesses!
You don't need multiple usernames right now, so just sign on up!!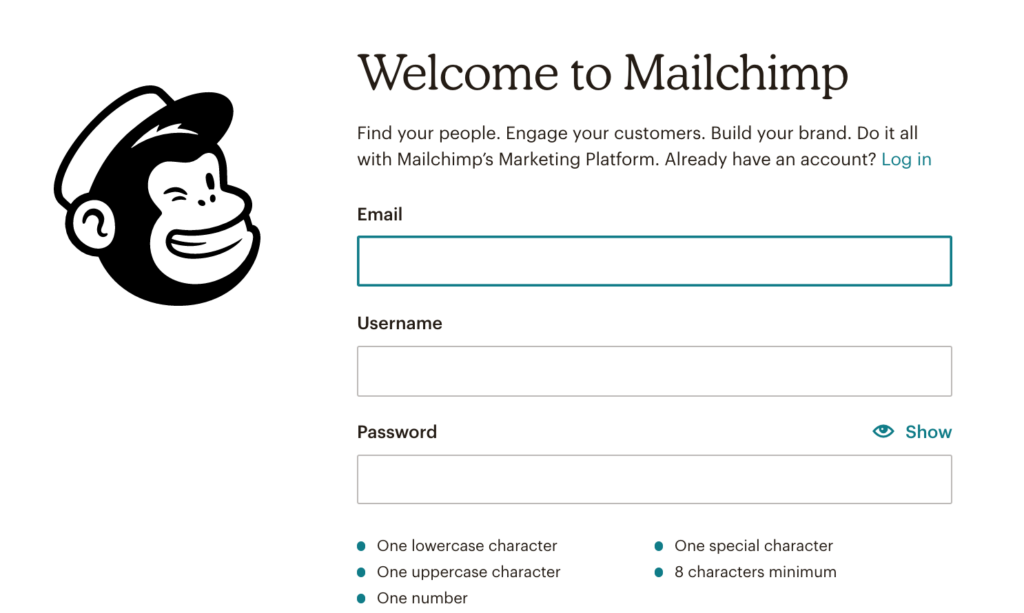 NEWSLETTER STEP 2: Confirm Your Account
After you sign up, you're going to get an email to confirm your new account. We're well on our way to fame and fortune, thanks to the power of email marketing!!
The confirmation email may go to your spam or advertising folder, so you may need to search "MailChimp" in the search bar of your email inbox.

NEWSLETTER STEP 3: Log Into Your Account!
Okay, now it's time to login!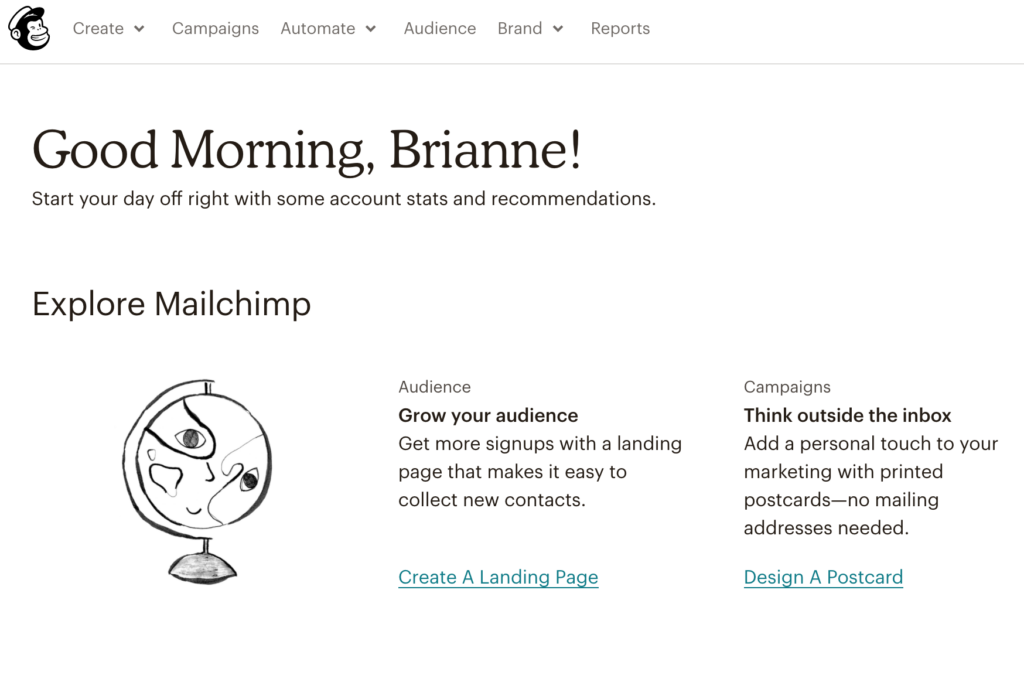 NEWSLETTER STEP 4: Create an Audience
Okay, now let's create an "Audience." I won't go into details as to why this makes sense, but TLDR this is where your subscriber list will live.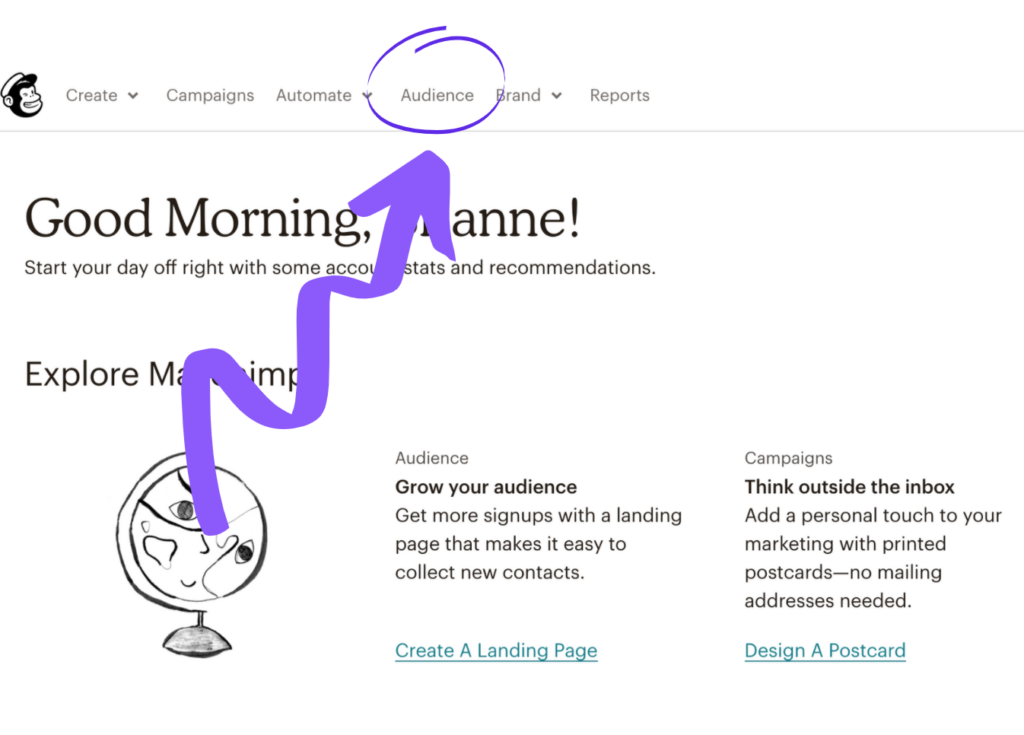 NEWSLETTER STEP 5: Fill In Your Details
Now you'll add information on your org and a message welcoming your subscribers!
You'll also add in your address (I have a PO Box for this!). The address field isn't shown in this screenshot, but it's right underneath.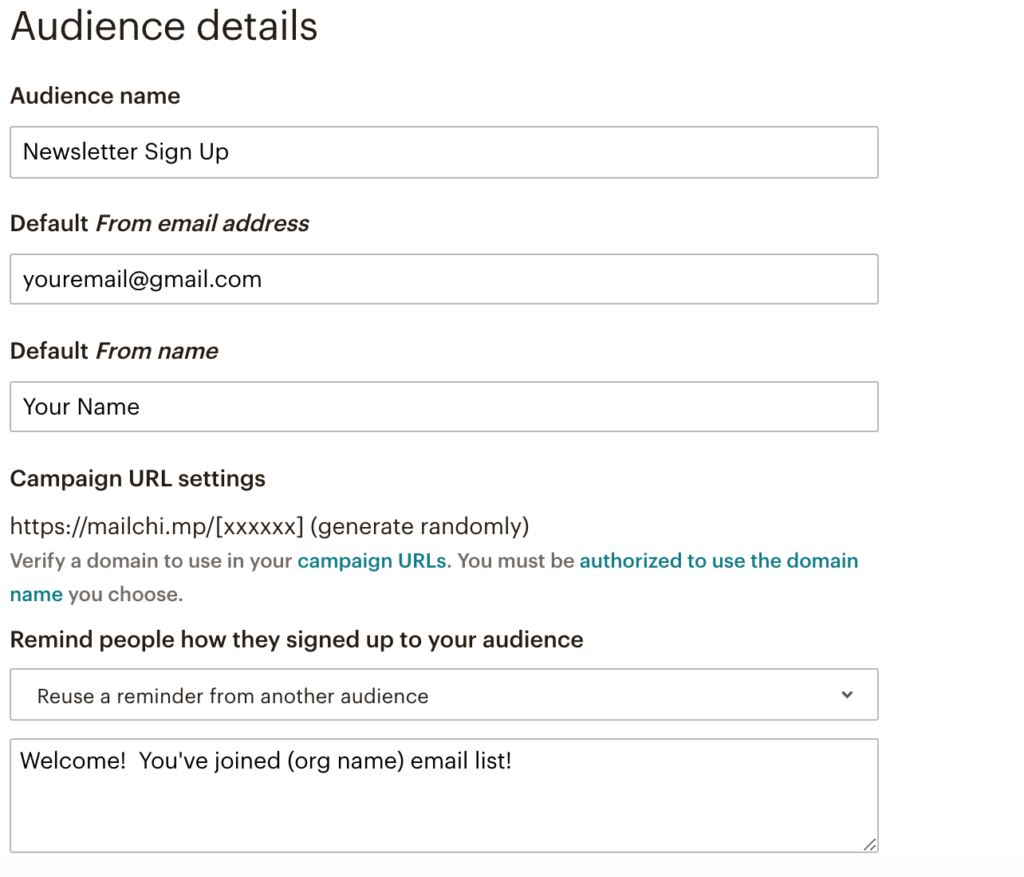 NEWSLETTER STEP 6: GDPR Enabled
There are a lot of laws around email marketing, and "GDPR" is a big change that has happened in Europe. To cover all of your bases, opt to be "GDPR" compliant.
Then click "save"!

NEWSLETTER STEP 7: Click "Create"
Okay, now let's set up the actual newsletter. In the upper left hand corner, click the dropdown that says "CREATE"!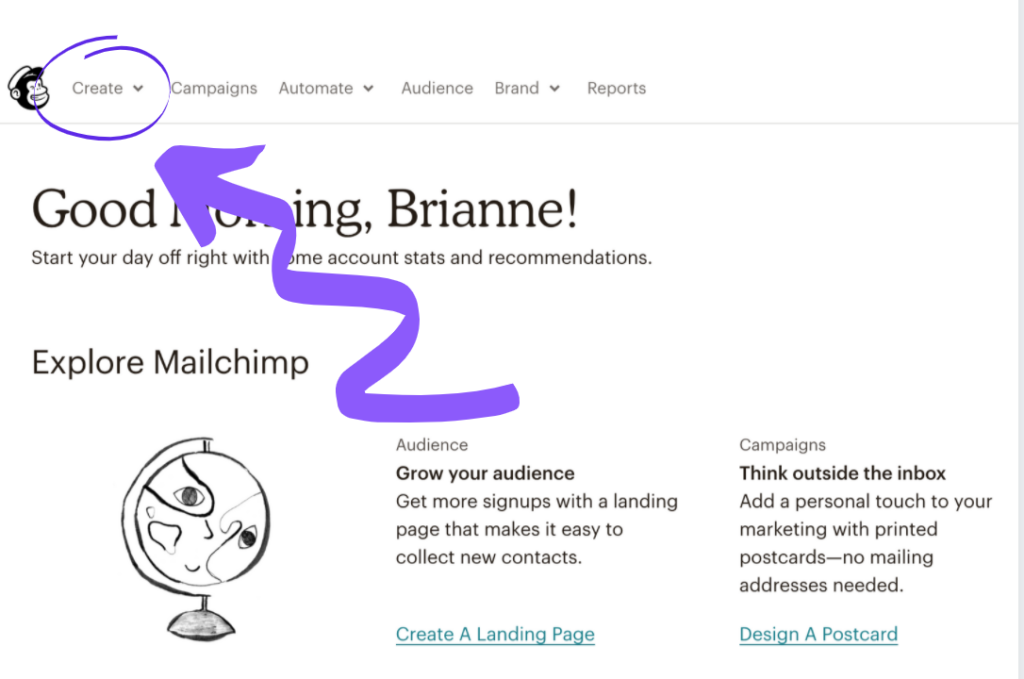 << Want more great content like this?! Join my business and career focused email list here, and/or my fashion-focused email list here! >>
NEWSLETTER STEP 8: Click "Signup Form"
A dropdown menu will appear, and you'll click the last option, "Signup Form."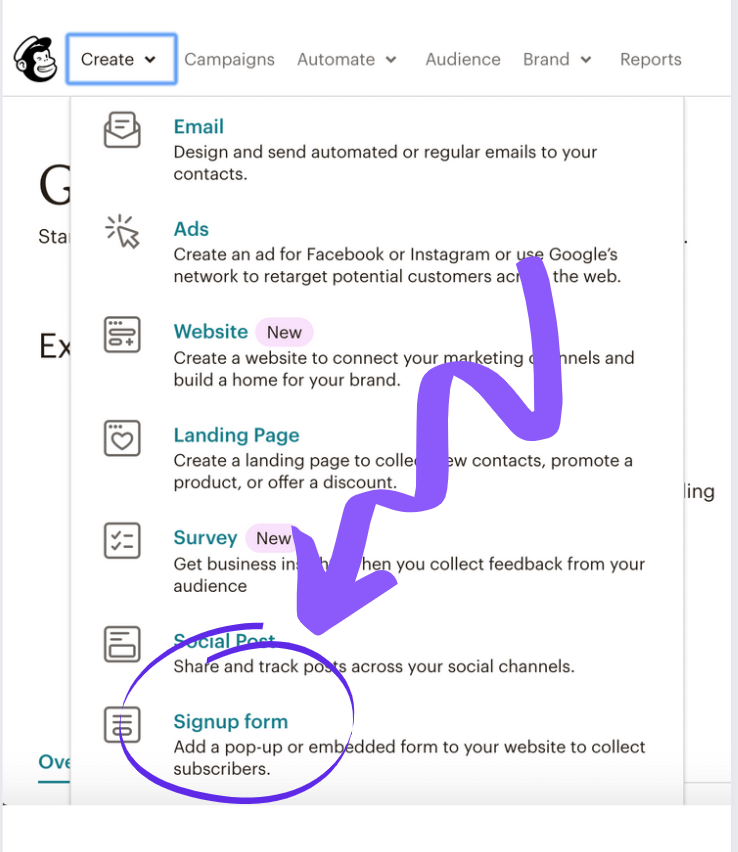 NEWSLETTER STEP 9: Select "Signup Landing Page"
From this point, we have three options. If you're wanting to keep this SUPER SIMPLE, select "Signup Landing Page."
If you want to embed a form on your site (similar to a contact form), you'd select "Embedded Form." If you want a window to pop up to ask website to subscribe to your list, you'd select "Pop Up Form."
We're keeping it SIMPLE PEOPLE, so we'll go with "Sign Up Landing Page." You can always add bells and whistles later.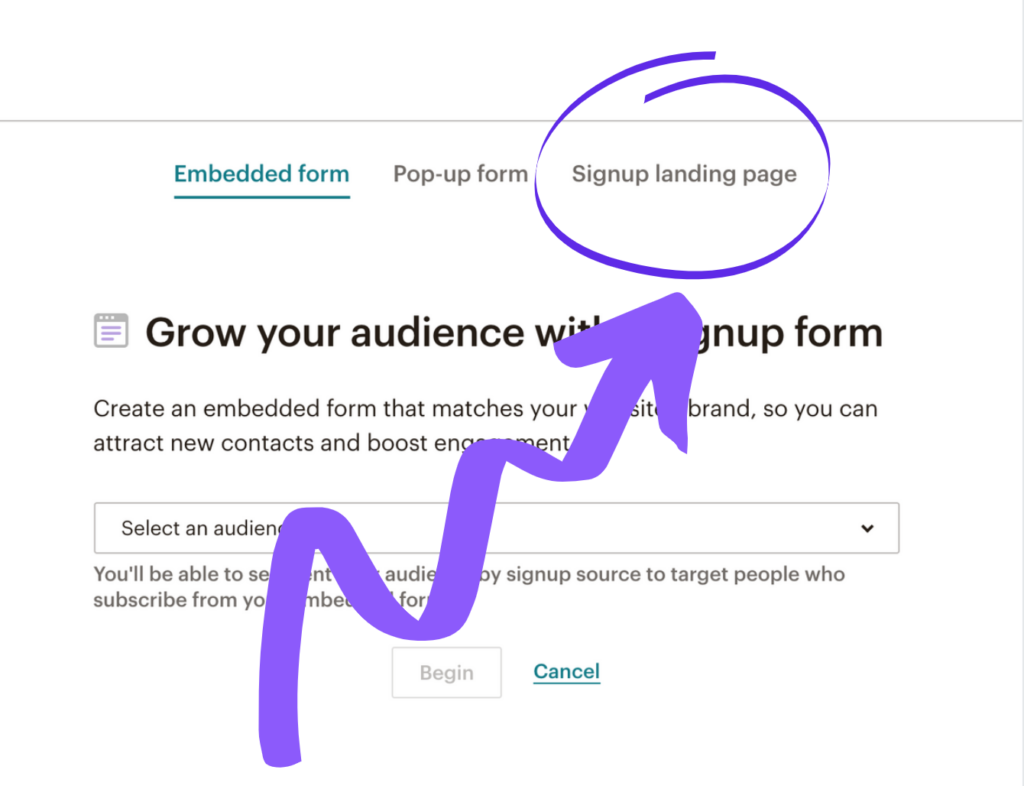 NEWSLETTER STEP 10: Name Your Form & Select an Audience
Now you'll name your form (I like to date mine for future reference, ie "Newsletter Link Sign Up May 2020").
Then select your email list from the dropdown menu.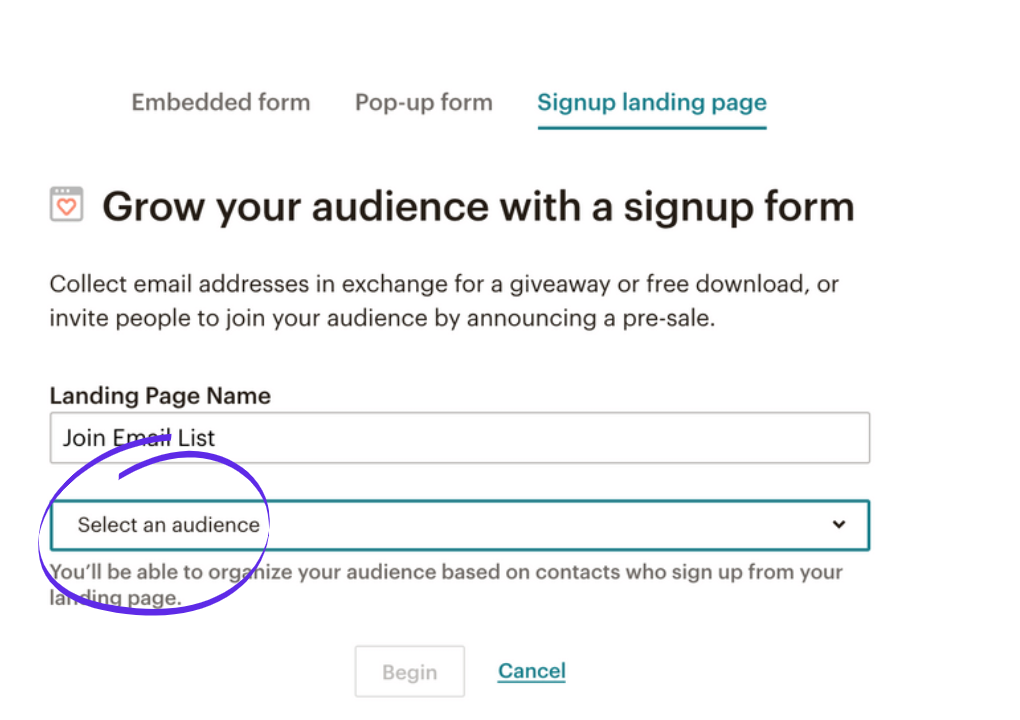 NEWSLETTER STEP 11: Select a SIMPLE Template
Now we need to set up the look of the page your subscribers will see when they click!
CAUTION: There are a lot of fancy templates, and you can go a little bonkers trying to figure out images and font.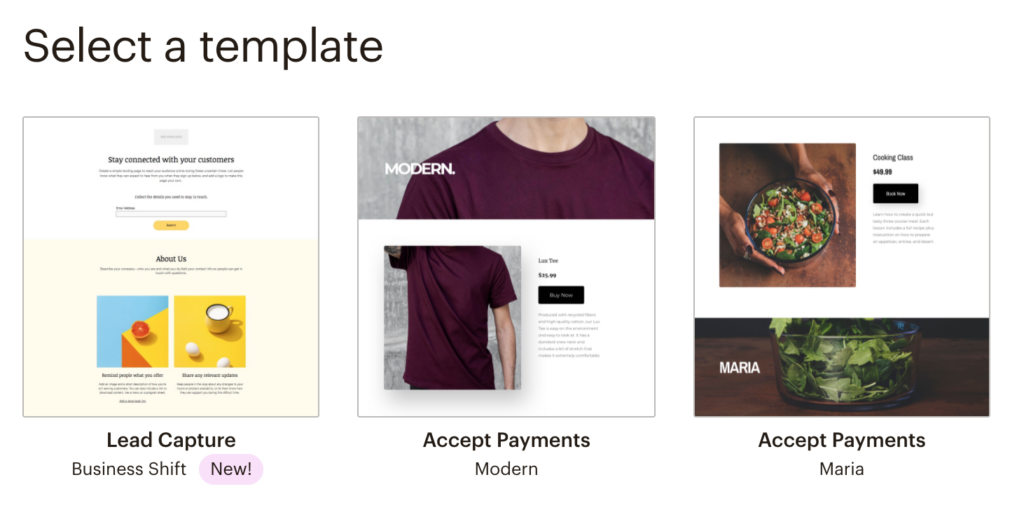 DON'T DO IT!
Scroll down and select the simple "Grow Your List." We can ALWAYS go back and do fancy branding, but today our goal is to get that newsletter link.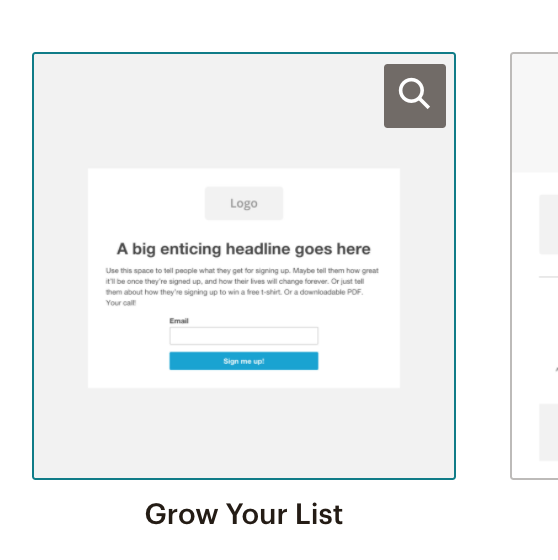 NEWSLETTER STEP 12: Edit Copy & Add Logo (or image)
Now you can edit your copy, and add a logo if you want.
You can move blocks of texts by hovering over it, etc.
Marketing note: We want to keep this page as CLEAN as possible, so we don't distract your visitor. If there are too many images and too many words, they won't subscribe. KEEP IT SIMPLE.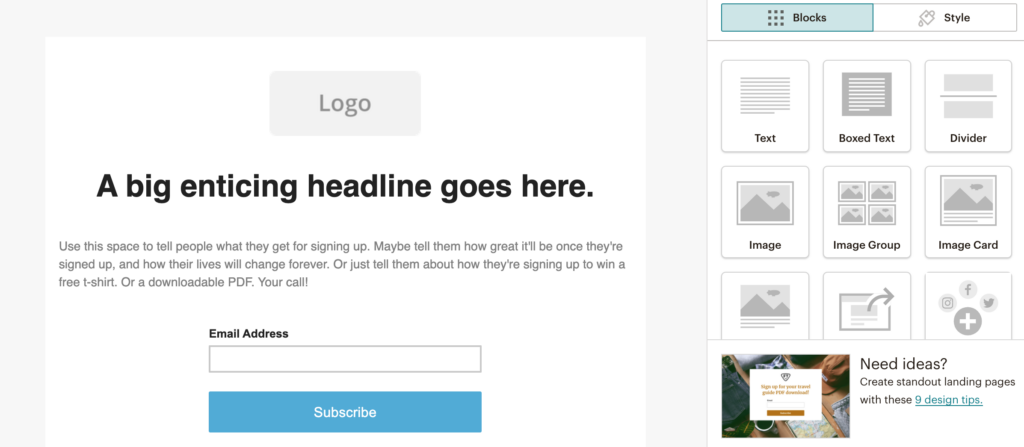 To edit text, hover over the text and a box will appear. Click the little pencil icon to edit. Click "Save and Close" on the bottom right when you're done editing!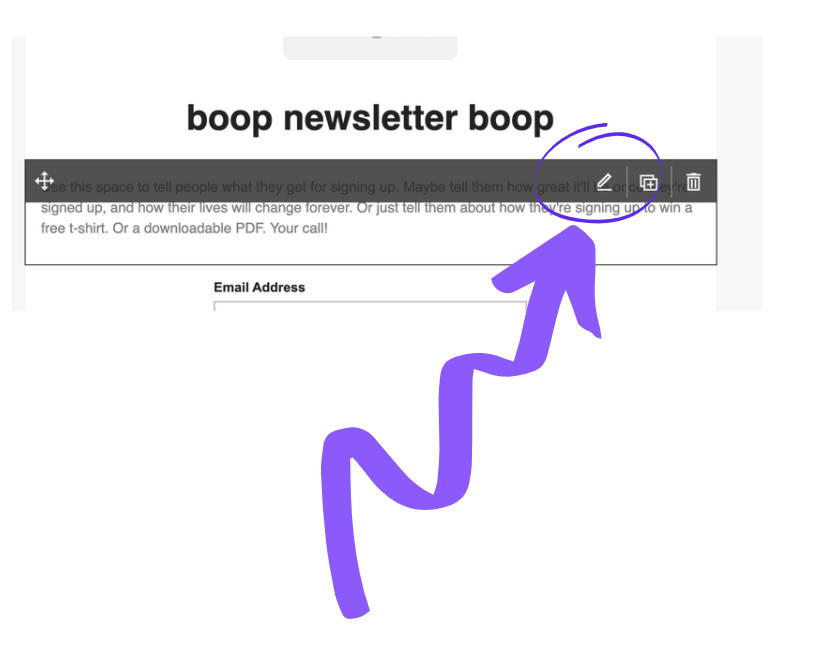 NEWSLETTER STEP 13: Final Touches!
Now you'll add a page title and customize the website URL. Don't worry about connecting to your website right now, you can customize that later.

NEWSLETTER STEP 14: Click "PUBLISH"
After you've filled in al of your info, click "PUBLISH" on the upper righthand corner.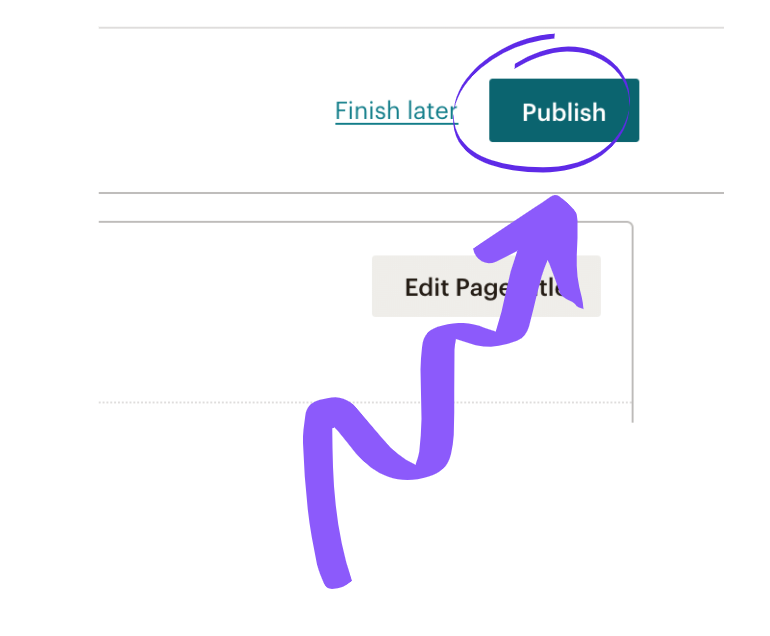 NEWSLETTER STEP 15: Get Your Link!
You now have your handy dandy link (I save this imy Notes App for easy access) to share on social media, in blog posts and at the back of your books for indie authors. Thanks, MailChimp!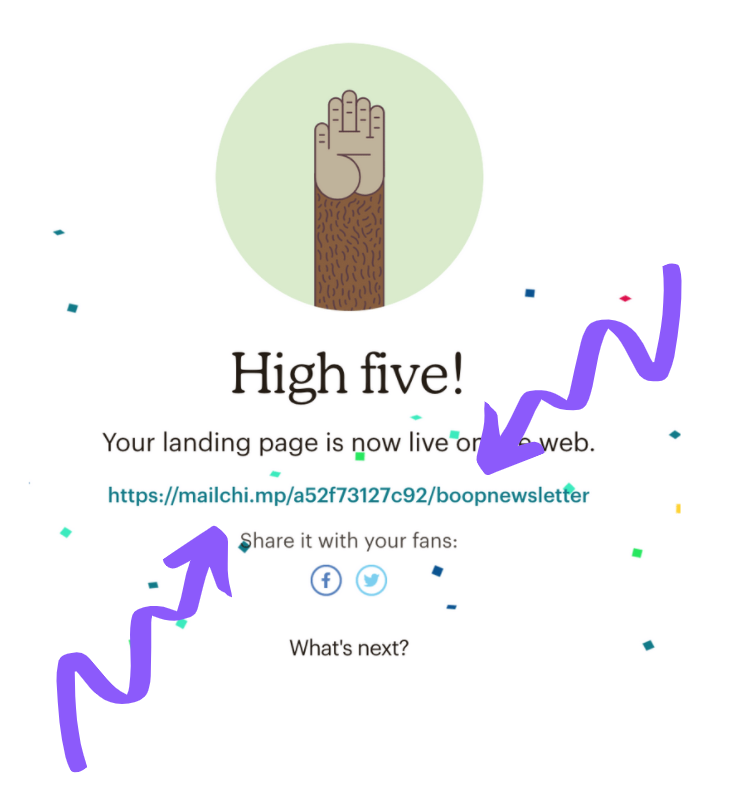 What to Read Next —>
Want More Great Posts Like This?
If you want to stay up-to-date on posts from The Huntswoman, I recommend joining me on your favorite social media platform (Facebook, Instagram or Twitter).
More of an email kind of person? Join my business and career focused email list here, and/or my fashion-focused email list here!