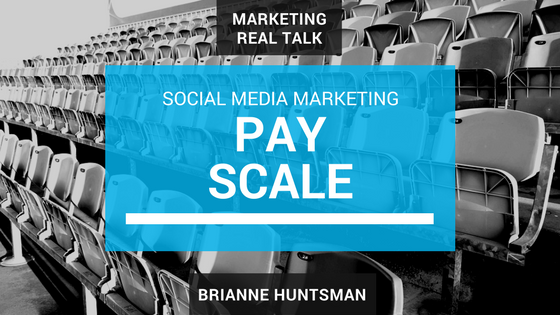 I've worked in online marketing for almost 10 years, offering social media services along with other design and engineering services at my consultancy.
One of the most common questions I'm asked is, "What should I be paying my social media specialist?"
If you look at job postings for social media marketing, you'll find everything from $10/hr intern positions to $250,000+ a year at startups in Silicon Valley.
That's a pretty wide wage range, and it can be hard for non-marketers (or even a VP of Marketing) to know what to pay, and how to make sure the person they've hired knows what they're talking about.
Below, you'll find a quick and handy guide on the different "levels" of social media marketers, and how to make sure you a) know what you need && b)get what you're paying for.
Level 1: Intern Land ($15/hour)
I see a lot of "social media intern" job posts out there, and usually it's because an organization doesn't have budget for a seasoned social media or online marketer AND/OR they just don't get the value of social media.
I totally get budget restraints, but just because someone is in their twenties doesn't mean you should hand over your social media accounts to them — especially if they're going to be gone in a few months.
But, if budget is tight, sometimes doing *something*on social media is better than not being present. An intern likely will not create any original content to share — they're a curator and will share relevant links to other websites. Here are a few things to keep in mind:
Who will manage your social media accounts after your intern leaves? You don't want to have super active accounts and then have them take a nosedive because no one is posting.
Are you going to be dealing with customer service issues or complaints on social media (the answer is likely: YES). If so, make sure to have a script of responses/replies that are acceptable for an intern to use.
Are you okay with little to no sales or user acquisition from social media? Your intern is just getting their feet wet, and they likely won't understand sales funnels or be able to use social media to get people to take any kind of action for your business.
 Do you have time to vet everything an intern wants to post? Chances are, they're not going to have the necessary experience to understand your brand (or how branding works), so they may want to post stuff that's a little out in left field. For their first few weeks on the job, make sure they submit everything to you before posting — you don't want them to cause a Social Media Incident online.
Wait, I Need to Pay My Social Media Intern??
While it may be tempting to underpay (or just, you know, NOT PAY an intern) this is a bad move. I can't tell you the # of horror stories I've heard about an intern ghosting/fading away, because they didn't have skin in the game. And those interns have taken social media logins with them.
Oh, dear.
Paying interns will save you legal fees. Federal laws have evolved greatly when it comes to non-paid internships – and the intern has to gain skills/info from the internship. "Ensure that internships benefit the interns, not the business." (Source.)
Aaaaand, if you're not super concerned about retaining interns or ethics, not paying your interns is inviting a PR Shit Storm. Companies are regularly dragged on social media for failing to pay their interns.
SO. You can pay a lawyer $250 per hour to defend you in court for violating labor laws, and/or a crisis PR manager a hefty retainer ($5,000+) to manage your media crisis on your poor company values.
Or, you know. Pay your MF interns.
Save This Info to Your Pinterest!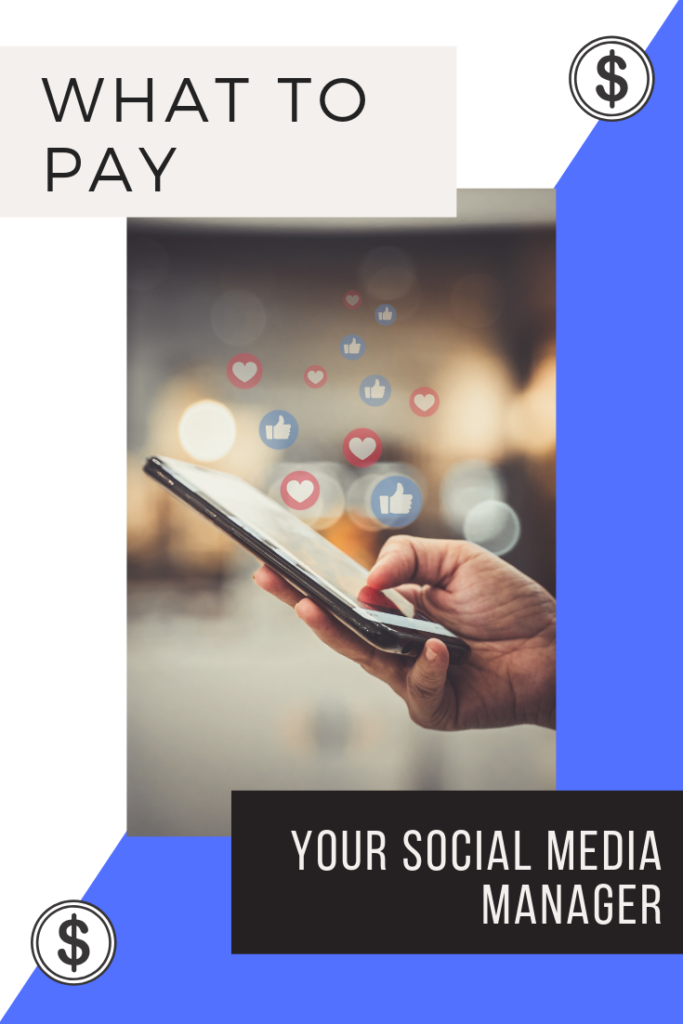 Level 2: Social Media Specialist (Starting at $25ph regular employee, $50++ freelance)
A social media specialist is someone who has had 2–3 internships managing social media, and they can be a contract or salaried employee.
Sometimes, a social media specialist can create content (or manage freelancers who create blog posts and infographics), but their primary role is to engage with potential customers on social media, create a content calendar and track engagement.
Questions to ask a candidate:
— "What is the total number of users that followed all of your accounts at (x position?" (Or: "How big was the social media audience at ______ company?")
— Did you do any social media ads? What platforms did you use? How big was your budget?
— What were the most popular/engaging social media accounts at (x company)?
— How did you deal with an unhappy client/customer who complained on social media? (Or, if this isn't relevant to their past positions, ask "How would you deal with an unhappy client/customer who complained on social media?")

Level 3: Online Marketing Specialist (Starting at $40 regular employee —$100++ hour, freelance)
Okay, generally when people are looking to hire a "Social Media Specialist," they're actually looking to hire an online marketing specialist. An online marketing specialist is able to create online marketing campaigns (including email, social media, blog posts, website copy, SEO, working with influencers, etc).
Another term for an online marketing specialist is "full stack marketer." Basically, they should have knowledge of all online marketing efforts, including (but not limited to) social media.
Here are some questions to ask an online marketing specialist, in addition to the ones asked in Level 2:
How do you track ROI for online marketing campaigns?
What is your experience with Google Analytics?
What platform have you had the most success with when it comes to social media ads?
What do you use to create an online marketing calendar?
If the online marketing specialist understands how to use UTM tracking codes, Google Analytics, etc then they'll be on the higher end of the hourly rate. These folks understand how to use data to make marketing decisions, which really separates them from the pack.
Another Level: Social Media Ads ($$$$$)
Oftentimes, a social media ads specialist is a separate job or title from social media marketer. Their job is to take content already made, and create ads to drive people to your website. They have a proven track record on ROI from their ads campaigns, etc.
Here's the thing. People are usually willing to drop bucko bucks on an ads specialist, but their efficacy will be quite limited if your organic content/posting isn't in order.
Sometimes, a marketing specialist is the same person! But generally, thinking about ads and planning organic content/community building are separate jobs. These two roles work closely together (successful ads informing the type of organic content to create, and creating organic content to test new ad audiences).
In my opinion, the best way to vet an ads specialist is to see screenshots from past campaigns and talk to previous clients/employers. You may have to sign an NDA.
If you'd like to see more business-focused content, be sure to subscribe to The Huntswoman Newsletter.