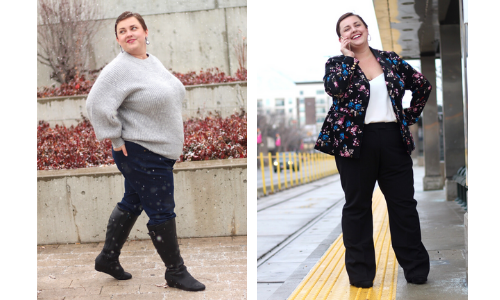 Hey there! This post contains affiliate links.  Using my links means I earn a commission, which helps me create more rad content.  More on affiliates here.
As someone who is "apple shaped," (AKA I carry my weight in my lower stomach), finding pants can be really tricky.
Pants often fit either my waist or my belly, but not both. I don't carry my weight in my thighs, so this adds an extra tricky element to this whole situation. I usually go with jeggings, because the stretch adds wiggle room.
So when Measure & Made reached out about their offering for women like me who struggle to find pants, I was down. What I was doing wasn't working anyways, so why not try a company that set out to fix the problem?
Measure & Made Review
Measure & Made sent me pants to try, and I fell in love. Because I loved my pants SO much, we set up a paid blogger sponsorship.
A Note on Sponsors
Now, y'all know I'm all about setting up multiple streams of income and increasing my net worth. That said, I usually don't work with a lot of the companies that reach out to me, because I don't like their product, their politics, etc. I choose sponsors VERYYYYY carefully, because I want to say what I truly think without fear of ticking off a brand.
So, when I partner with a brand – it's a FOR REALS endorsement.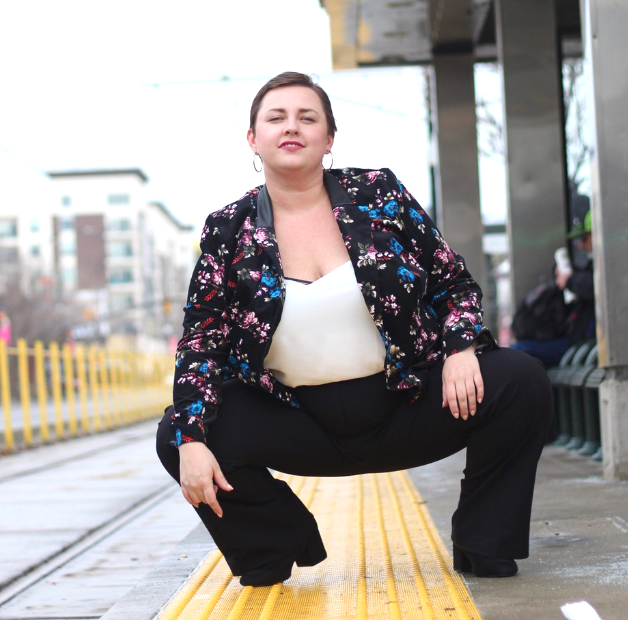 How is Measure & Made Different?
In this blog post, I discussed how a lot of fashion brands struggle to make clothing for plus size bodies. The "TL;DR" version is that brands use standardized measurements to fit plus size bodies.
And many of the brands offering plus size clothing lack the talent and resources to do a lot of deep research on plus size body types. They just take straight sizes and add on measurement. Facepalm.
In that blog post I talked about there are different body shapes (often compared to fruit), and many companies stick with designing for an hourglass shape.
Not helpful!!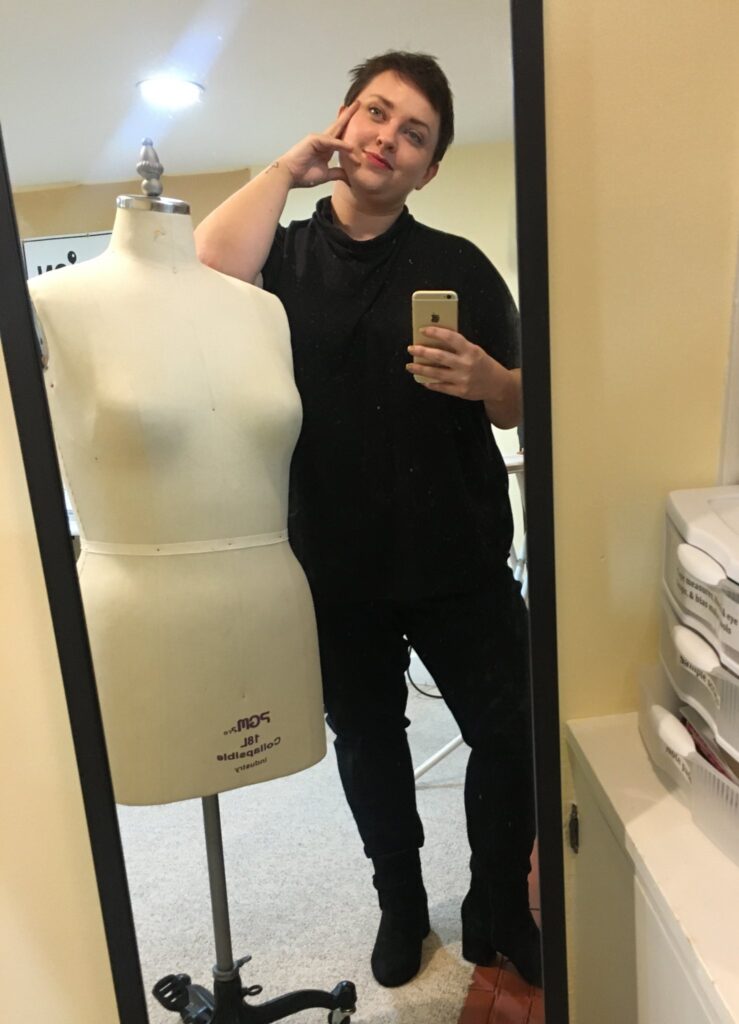 3 Shapes & FITLOGIC®
So the folks behind Measure & Made took these FACTS about plus size bodies to offer a customized sizing system that goes wayyyyy beyond regular sizes you see in a typical store.
From the brand: "Scientifically developed and tested over a 15 year period FITLOGIC® provides you with a personal two-number decimal system to identify both your size and shape. Knowing your FITLOGIC® symbol is the key to getting a perfect fit in pants."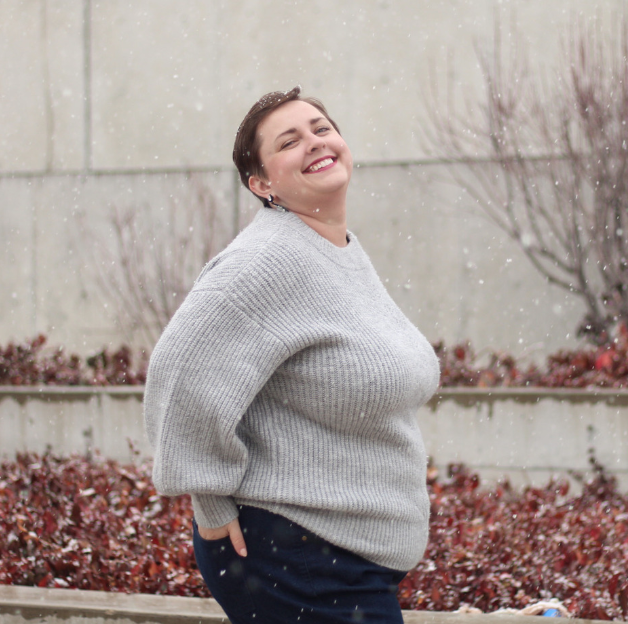 FITLOGIC takes into account the beautiful body diversity on planet earth, instead of trying to act like we all have the same hips to waist ratio!!
Measure & Made looks at where the mass in your body hangs out, and designs pants to fit.
I'm a Fit #1
I carry my weight in my stomach, and I don't have a super defined waist. Seeing this image on the Measure & Made website made me feel SO SEEN, because I too rarely see brands advertising for a shape like mine.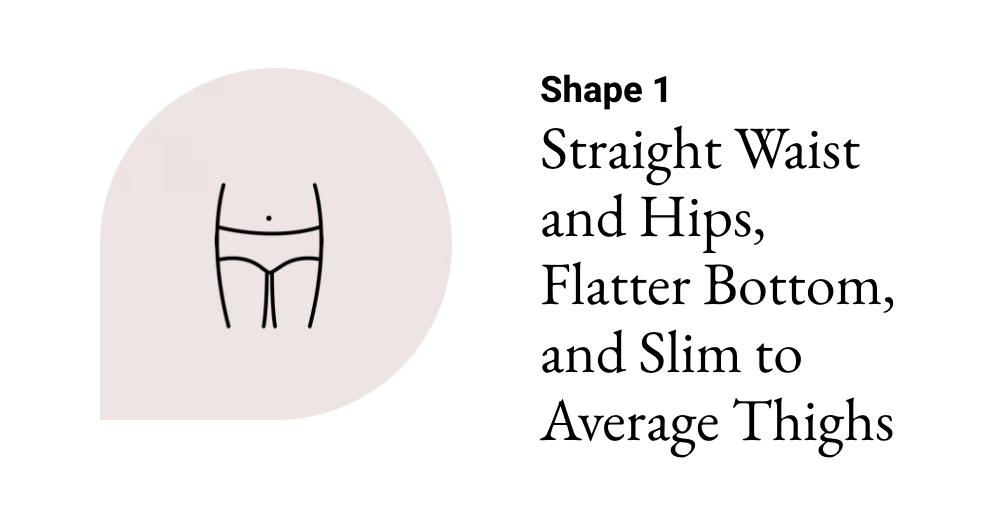 How It Works – Take the Quiz!
So, how did I figure out that my shape is a #1? Through the FITLOGIC® quiz! I went to their website and input my measurements, answering questions about how my pants currently fit.
I got my size at the end of the quiz!
[Don't have a measuring tape? Snag one on Amazon for a couple of bucks! Knowing your exact measurements makes shopping online way easier. Alternatively, you can ask a friend who loves sewing to take your measurements!]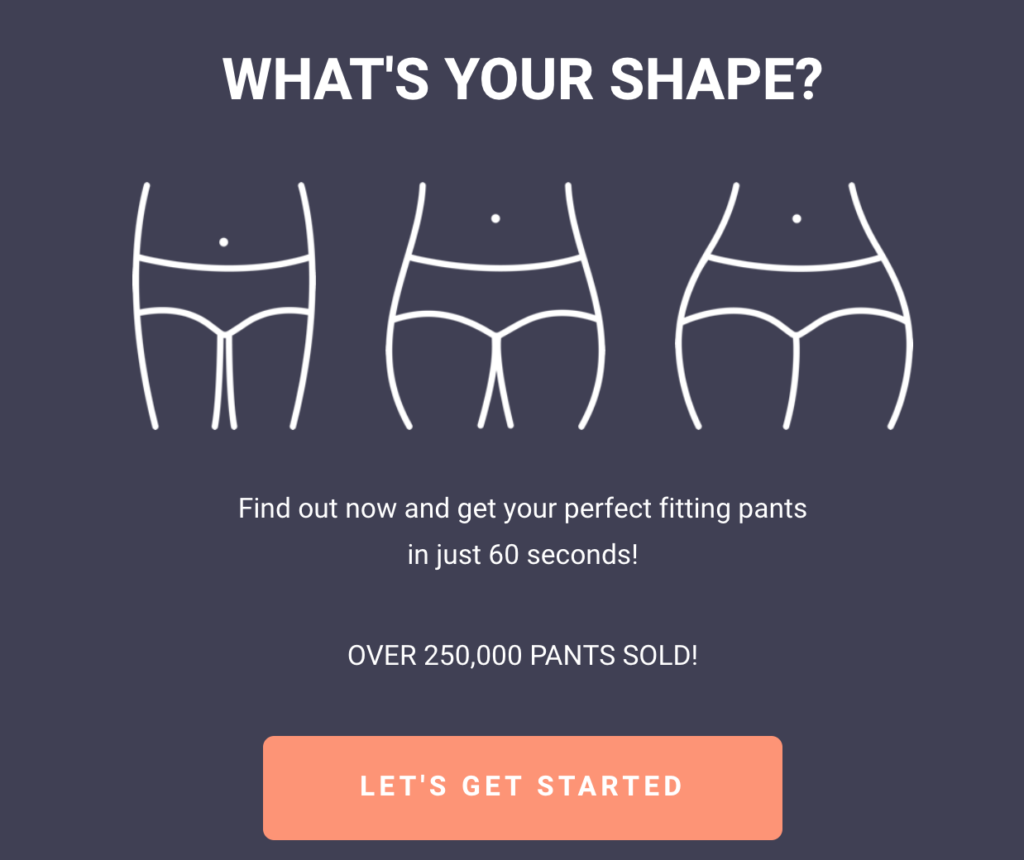 The Pants I Picked
I went with a straight leg almost skinny jean in a darker denim, as well as plus size business slacks. Y'all, I put these on and I was SHOCKED. I usually avoid wearing ~professional~ clothing, because it is uncomfortable and strains across my stomach.
That's not a cute look!
I wore these all over Salt Lake City, and I was good to go! Easily able to sit, run around and live my dang life without worrying about how my pants were sitting on my body.
So. Many. Options.
Y'all, there are so many options on the Measure & Made website. From jeans in three cuts (bootcut, skinny, and straight), as well as pants in an ankle cut, trouser and capri – as well as shorts and tops – you'll have a one-stop shop for fitting pants that look like they were custom made for your body.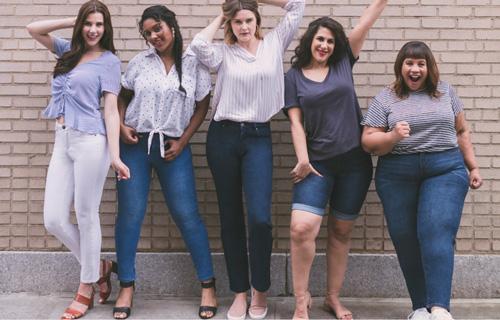 Measure & Made Guarantee
I know trying a new brand can feel risky, so I wanted to be sure to share the Measure & Made return policy:
Your product comes with a 30-day unconditional money-back guarantee for fit and product satisfaction.
Finding your perfect fit is our top priority, so exchanges are free! For your first order, if you need to exchange for a different size please call Customer Service to speak with a fit specialist at (800)-250-4255 within 30 days of delivery and we will send you the new size at no charge. It's so easy to find your perfect fit!
If you would prefer to return vs. exchange, please call Customer Service within 30-days of delivery for an RMA# and free shipping label. Once item(s) are received by us, we will quickly refund the original purchase amount less a $5 warehouse restocking fee.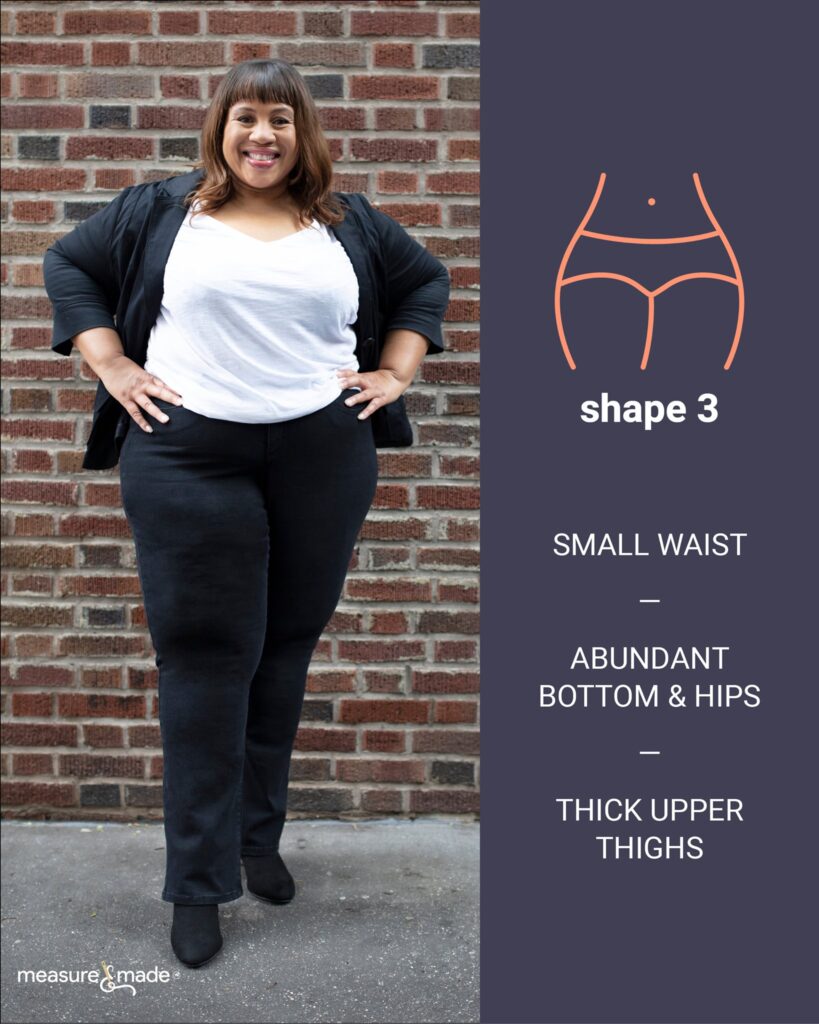 Talk to a Fit Specialist
The Measure & Made team is VERY passionate about having happy customers, so don't hesitate to reach out if you have an issue.
Shop Measure & Made here!
Photoshoot Fun!
Here are a few of my favorite images from a photoshootI recently did featuring Measure & Made pants: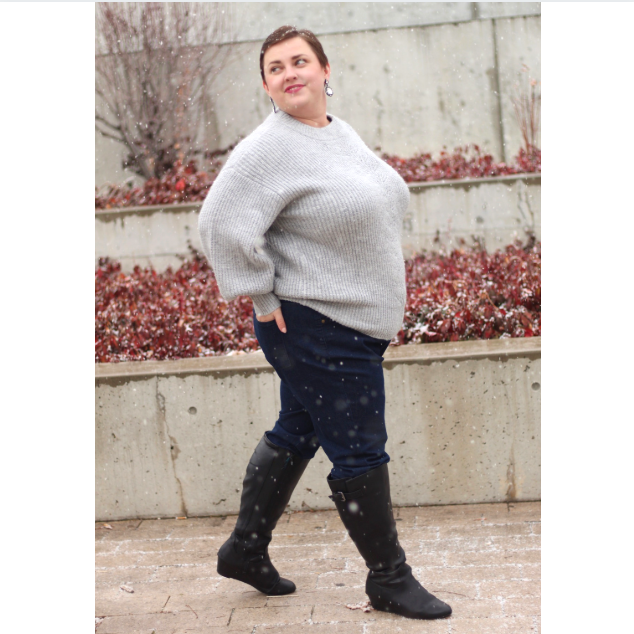 What to read next —>
Keep in Touch for More Fashion Reviews!
If you want to stay up-to-date on my reviews, I recommend joining me on your favorite social media platform (Facebook, Instagram or Twitter).
More of an email kind of person?  Subscribe here!