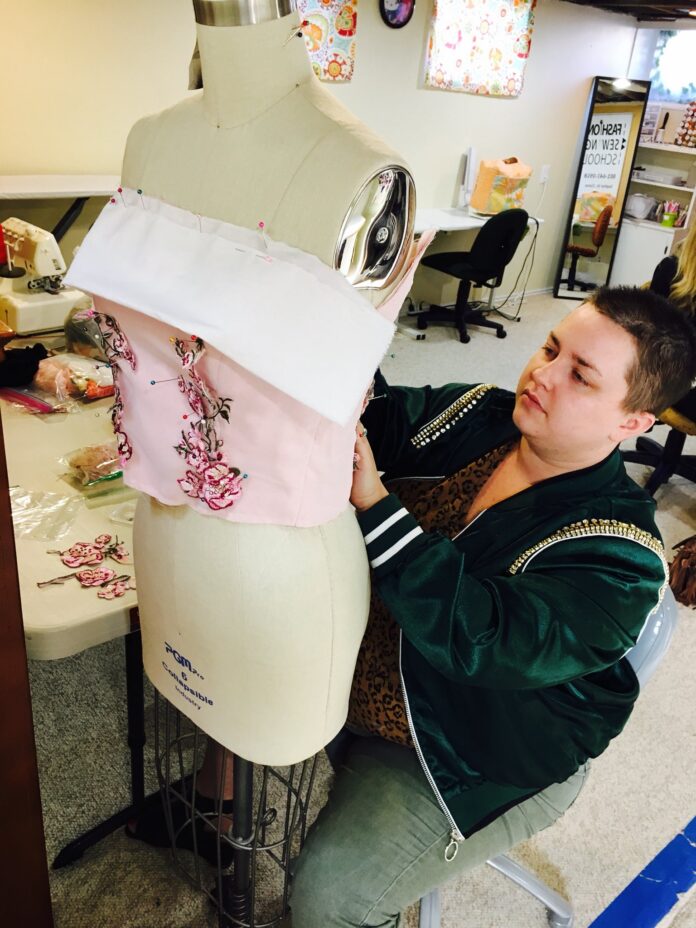 Hey there! This post contains affiliate links.  Using my links means I earn a commission, which helps me create more rad content.  More on affiliates here.
As a fashion designer, I need a lot of space to sew. From cutting tables to sewing machines to sergers – making fashion takes a LOT of space.
For the past few years I've rented space in a sort of co-op style, but the studio has hours and limited availability.
[Heads up! This post uses affiliate links, and you help me earn $$ when you use my links. More on affiliate links here!]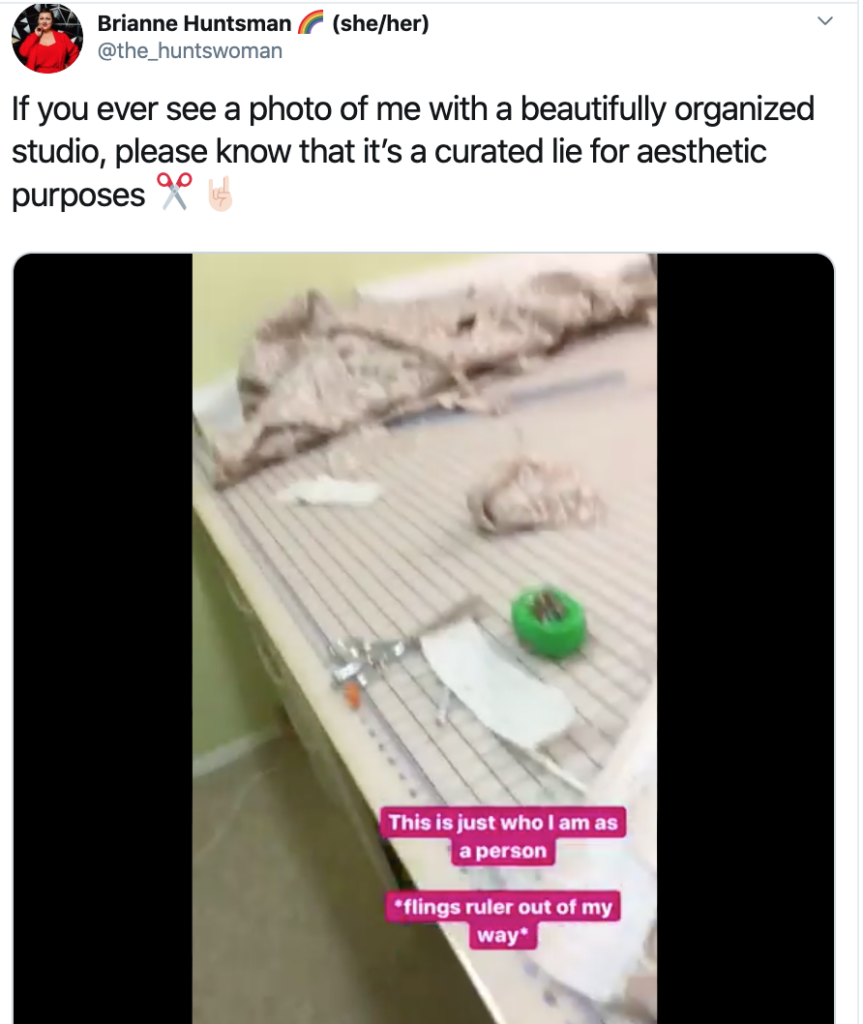 This year, one of my big goals was to get a sewing room (ie fashion studio) in my house. I took over the guest bedroom, and I have been posting updates to my Instagram Story!
The room is pretty small, about (X by X feet), so making good use out of all of the space is critical. I've been gathering organization ideas, which i've shared in this blog post.
Final Studio: TBD
I haven't figured out the final layout of the room and all of the organization I need, but, hey, were getting started!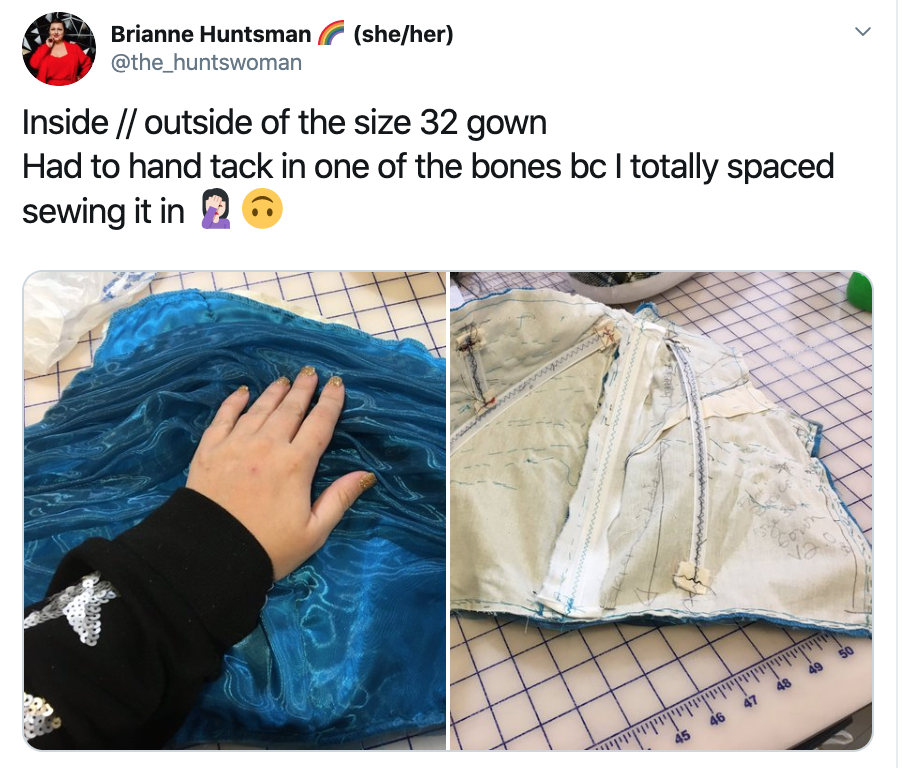 We Gottta Have a Peg Board!!
My number one issue with having an organized fashion studio // sewing room is how much STUFF it takes to sew couture garments. There are lots of odds and ends that all have to be taken out on a daily basis, so storing my tools in boxes isn't really efficient.
Enter, the peg board.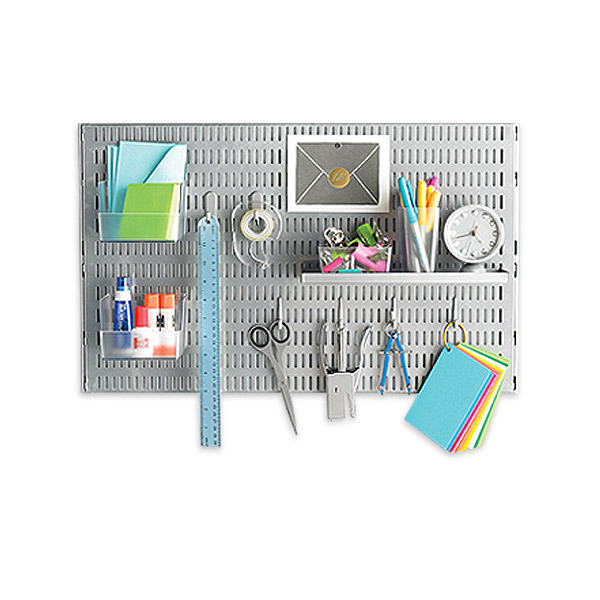 Using a peg board is an excellent way to have your tools organized and OUT where you can see them.
I'll be using my peg board to:
Hang rulers and scissors
Organize my serger thread
Keep my seam rippers and ahls in one spot (using handy hanging cubbies)
I loved how the ladies over at Closet Case Patterns use a peg board in their professional studio, blog post here.
In Search of: Open Shelves for Fabric
I keep my fabric on bolts and rolls, so I need a shelf unit that's about 3 feet wide and 4+ feet deep. This is an odd shape for organizing fabric, so I may have to get a shelf custom built.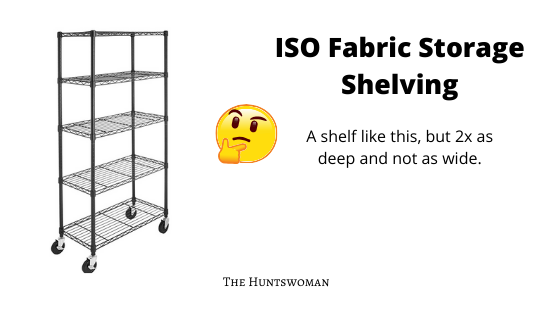 Alternatively, I may take over the closet in my sewing studio (currently holds overflow from my closet, whoops!) and turn that into fabric storage? But I need that space to hang patterns and garments in progress.
Hm.
I don't keep anything less than 4 yards, as I don't want to have to deal with storing all of those small pieces. I usually give it to a neighbor or donate to the local fashion school.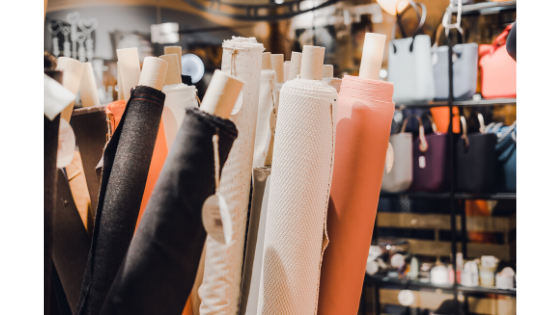 Organizing Patterns – My Not-So-Great System
Okay, so I currently use legal clasp envelopes and a filing cabinet to organize my patterns.
As someone who loves a full dramatic skirt, this method isn't really working for me! The paper gets crumpled, and there's only so many times one can iron out a pattern before it starts to sort of… disintegrate.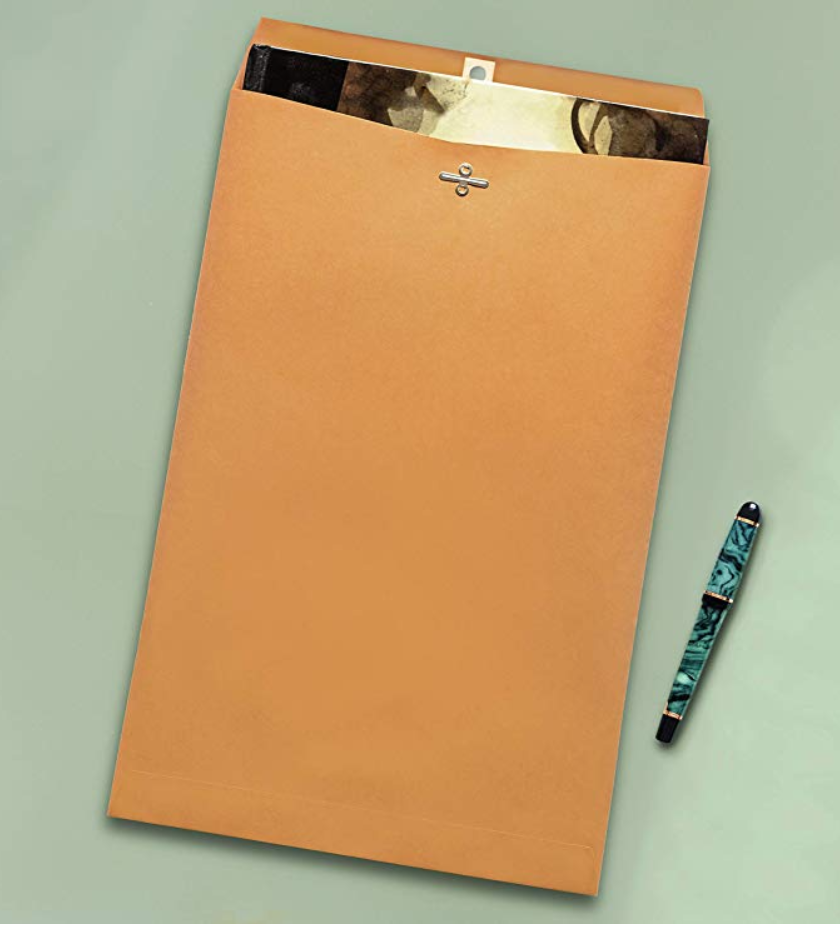 I have these hanging metal hooks to hang patterns, BUT WHERE TO PUT THEM?
This may have to wait until the closet gets cleared out.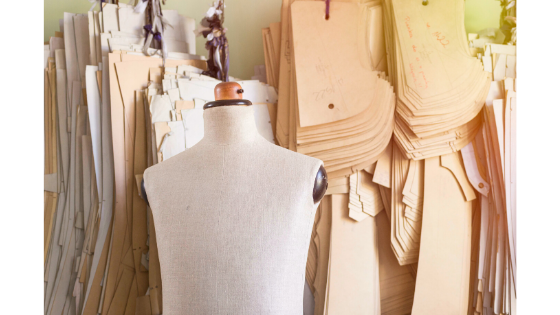 Space ISSUE! Open Storage Cart FTW
I'm not a huge fan of the big ol' plastic drawer sets, and this metal storage cart is a great compromise! I can put items in it that I use less frequently, making the less used items go in the bottom!
I also like the wheels because I can wheel it out of the way when I need to pull my table away from the wall for heavy duty patterning.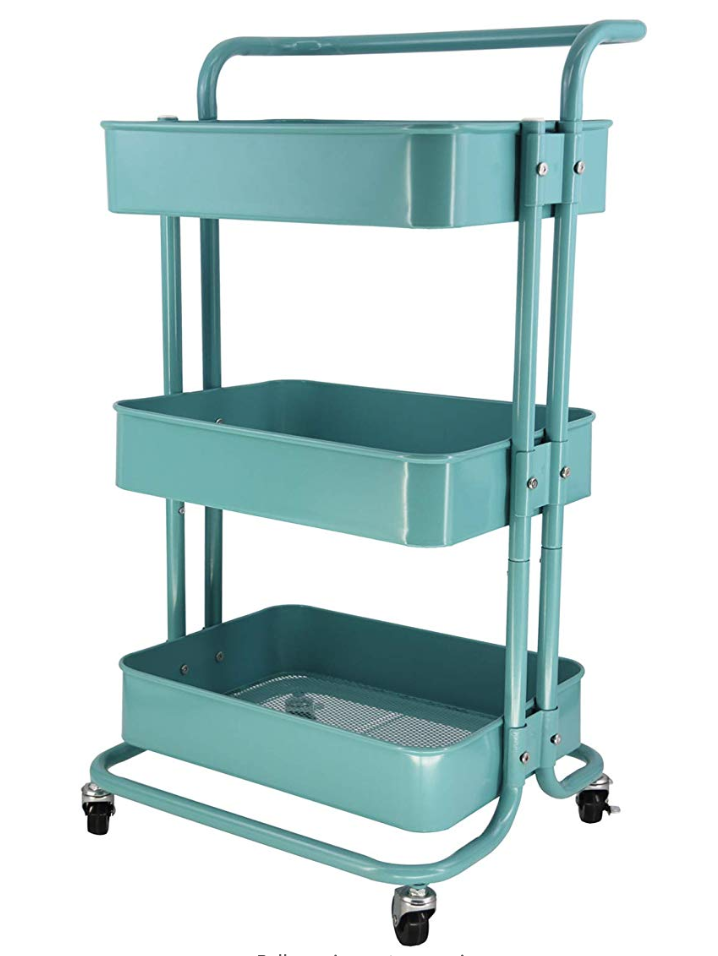 Any Sewing Studio Tips?
I'm on the hunt for a professional organizer or company that wants to help me organize this space! In the meantime, I'd love for you to share your tips on how to make to most of my space!
Stay in Touch for More Product Reviews!
If you want to stay up-to-date on my reviews, I recommend joining me on your favorite social media platform (Facebook, Instagram or Twitter).
More of an email kind of person? Subscribe here!
[FTC Notice: This post contains affiliate links, meaning I earn a small commission if you purchase a product through my link. Affiliates help me write more great content, and I only endorse products I truly love.]