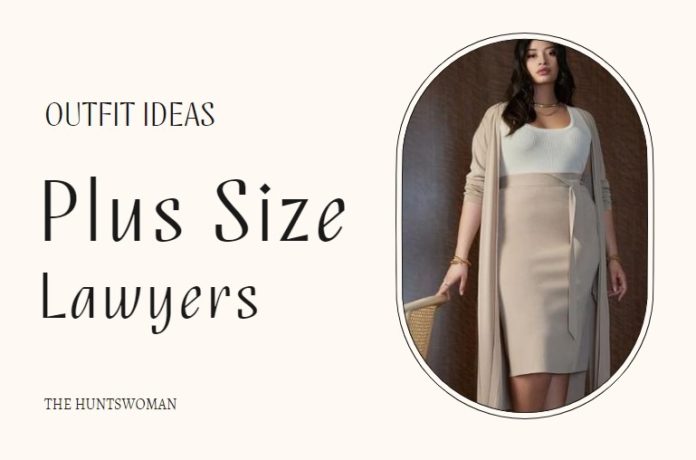 Hey there! This post contains affiliate links.  Using my links means I earn a commission, which helps me create more rad content.  More on affiliates here.
Okay, so today, my blog post is ALLLLL about where to shop for plus size clothes as a plus size lawyer. I, myself, am NOT a plus size lawyer, but I'm sharing this roundup for my career coaching clients who also need styling help and resources.
I got you!
Below, I talk about where to shop for plus size clothing as a lawyer, sharing more conservative styles as well as styles for my media and tech babes who want to push the envelope!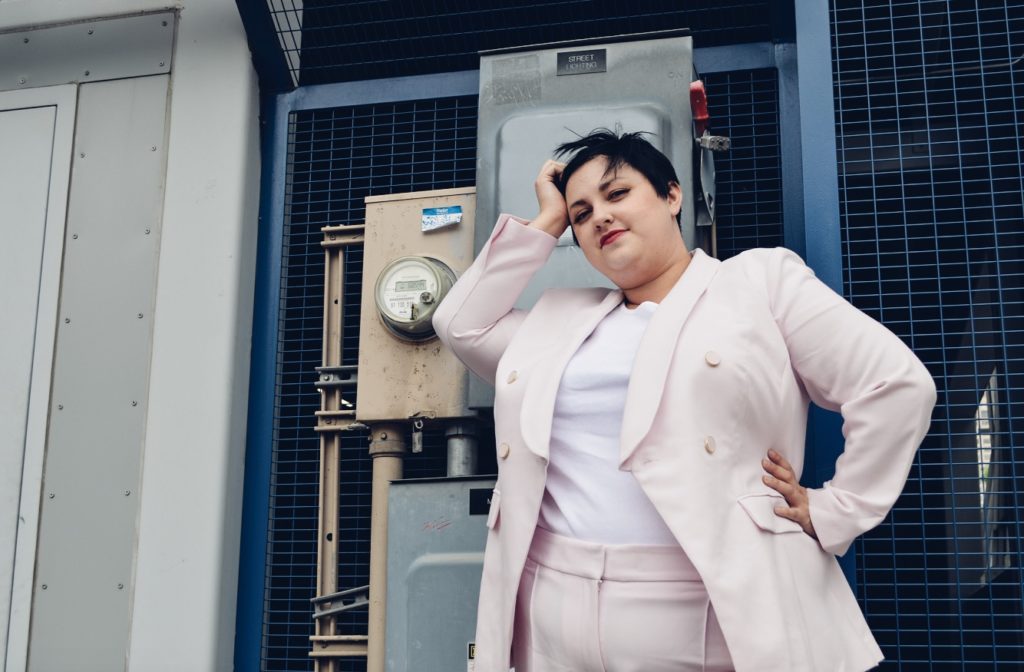 Plus Size Clothes for a Plus Size Lawyer
Okay, so before we get into where to shop for clothes, I wanna be sure to make sure YOU are aware a few super important things:
TAILORING! My darling friend, not all clothes will fit off the rack. You can make a $300 suit look like a $1200 suit if it's TAILORED properly
Foundational garments are KEY!!! Make sure you've gotten a fitting, and be sure to invest in underthings that are high quality and supportive!
Alrighty, with all of that shared, let's get into it!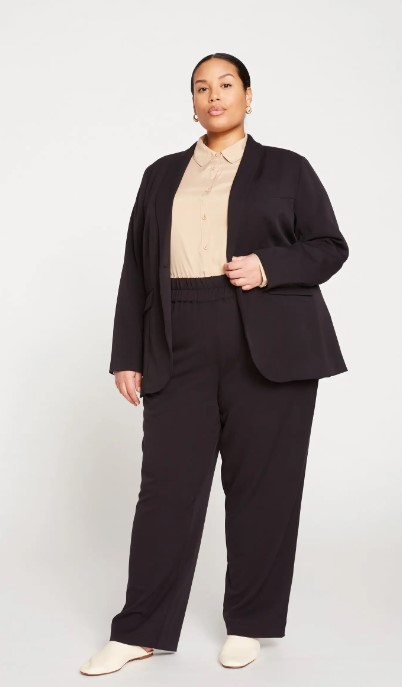 Universal Standard is a FAVORITE of my clients who work in the legal profession. The brand goes up to a size 40, which is great! They also have a variety of suiting and separates that make it easier to put together a professional wardrobe. The brand was actually founded by 2 women who worked in finance, who were tired of not having classic and upscale pieces to wear while working on Wall Street!
Plus Size Trousers
Plus Size Blazers
Plus Size Dresses
Shop plus size clothing for lawyers here!
#2 Plus Size Clothing for Lawyers: 11 Honoré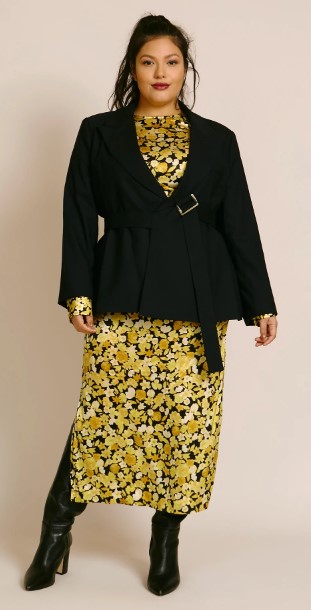 OK, so next up, I *NEEEEED* to be sure you know about 11 Honoré! This is a fashion company that was recently acquired by Dia & Co, and they specialize in offering plus size clothing from well-known designers. This is THE place to shop for high end and luxury plus size clothing.
The 11 Honoréteam also employs stylists, so if you have questions about fit or need help — I def encourage you to reach out to them!
Plus Size Suits
Plus Size Corporate Dresses
Shop plus size workwear for lawyers here!
#3: Plus Size Clothing for Lawyers: Jessica London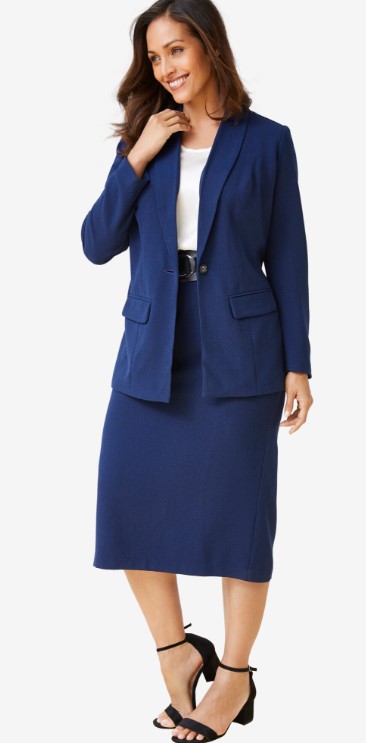 Ok, next up on my guide to where to shop for plus size clothing for lawyers, we have to talk about Jessica London! This is a brand that does traditional corporate workwear well, and also adds in little details to make one more fashion forward.
Jessica London goes up to a size 26, and has a lot of options for suiting and separates (ex: jacket and longer midcalf plus size skirt).
Check out all of their plus size clothing for lawyers here!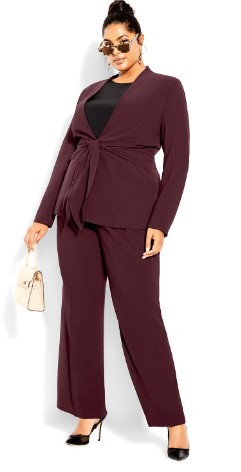 If we hang out on Instagram or TikTok (and if not, we should be!!), then you know I am City Chic's #1 fan! I am so impressed with the construction quality of their clothing, and the pieces just fit really well — especially if you are apple shaped or carry your weight in your stomach, like me!
City Chic is available in sizes 12-24!
Shop plus size workwear for lawyers here!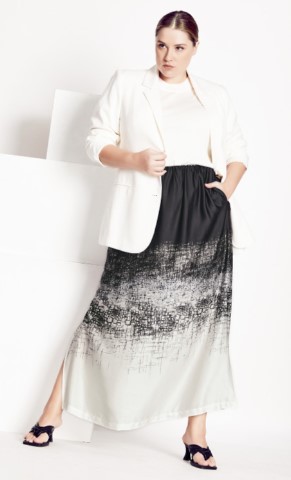 CoEdition is a website that carries different smaller and more independent brands, making it easier to try new clothing brands without having 17 tabs open, lol.
Oh, who are we kidding? We'll still have 17 tabs open, but you can be smart about shipping and save time on returns (if needed!) shopping through CoEdition. I haven't had a chance to test Refinity out myself YET, but I have a package en route — and I will be testing and sharing soon on my Instagram and TikTok!
The Refinity line is a European brand, making plus size fashion that's perfect for plus size lawyers — especially those that can be more fashion forward and FIERCE. The brand has pieces available in up to a size 24.
Shop plus size workwear for lawyers here!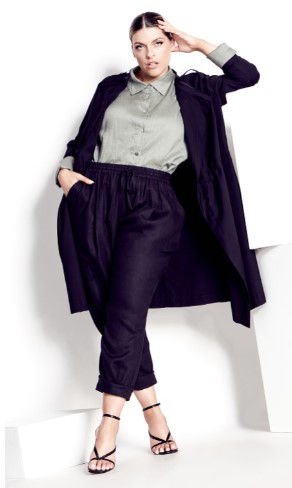 Another plus size Euorpean brand you can shop for plus size outfits as a lawyer is Isolde Roth! This brand has more relaxed options that are still very chic. The brand goes up to a size 26-28.
Shop plus size clothing for lawyers here!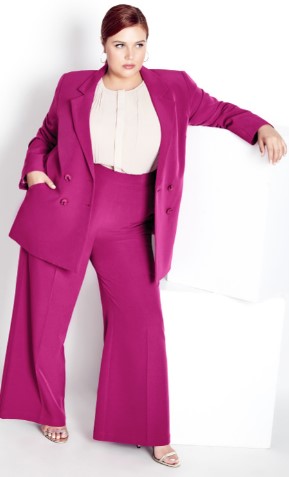 YET another plus size clothing brand that could be great for lawyers is Manon Baptistet! This brand has your traditional navy and black suiting, as well as some POWER SUITS (like this pink one) that are gorgeous!
From CoEdition: "Opt for opulence with a little something from Manon Baptiste. You'll be the talk of the office in this bold range of classic cuts and sleek suit tailoring, made especially for your curves. From jackets, to tops, bottoms and dresses, this premium collection offers both versatility and timeless style."
This brand goes up to a size 24.
Shop plus size clothing for lawyers here!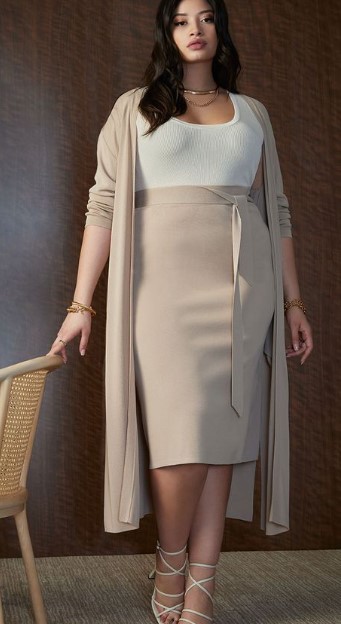 Ok, next up on my guide to shopping for clothing as a plus size lawyer is Eloquii! This brand goes up to a size 28, and they do an excellent job of offering both SUPER on trend pieces and wardrobe staples.
If you're interested in the Eloquii suiting section, be sure to check out Petites if you're a shorty like me! (I'm 5'4″!)
Shop plus size workwear at Eloquii here!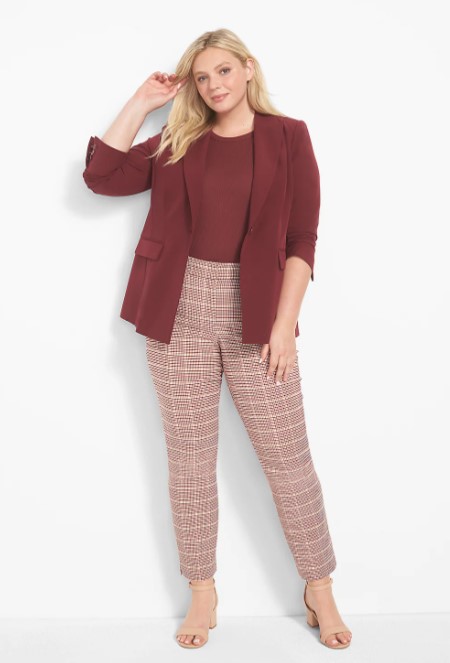 WAIT, before you keep scrolling – Lane Bryant has really amped up their online offering in recent years! The brand goes up to a size 30/32 in most pieces, with some available up to a size 40. Shopping ins-tore is smart if you're looking for basics, but if you're looking to make a SPLASH then I recommend shopping online. I ship my order to the store, so I can have that "in store try on experience" AND return items that don't work on the spot! No need to wrangle wtih packages and return deadlines.
As a plus size apple shape person ,I *adore* the Lane Bryant blazers and suits. (Editorial shoot I did in one of their suits HERE.)
Shop plus size lawyer outfits here!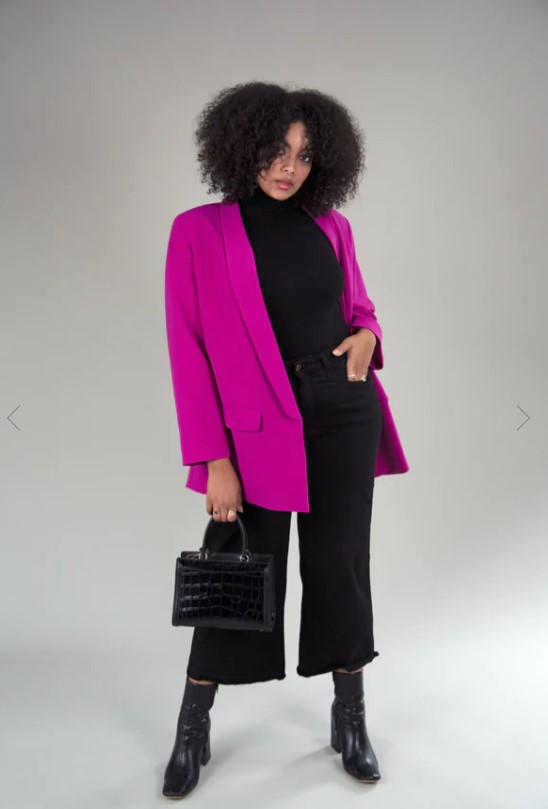 Rounding out our list, we have BAACAAL, a high end plus size clothing brand that is available in sizes 0-4. I haven't personally tried this brand, but I've heard great things from my blogger besties!
Shop plus size workwear for lawyers here!
What to Read Next!
Omg, I'm so glad that you made it to this point in the post! If you're looking for more plus size workwear resources, check out these posts below: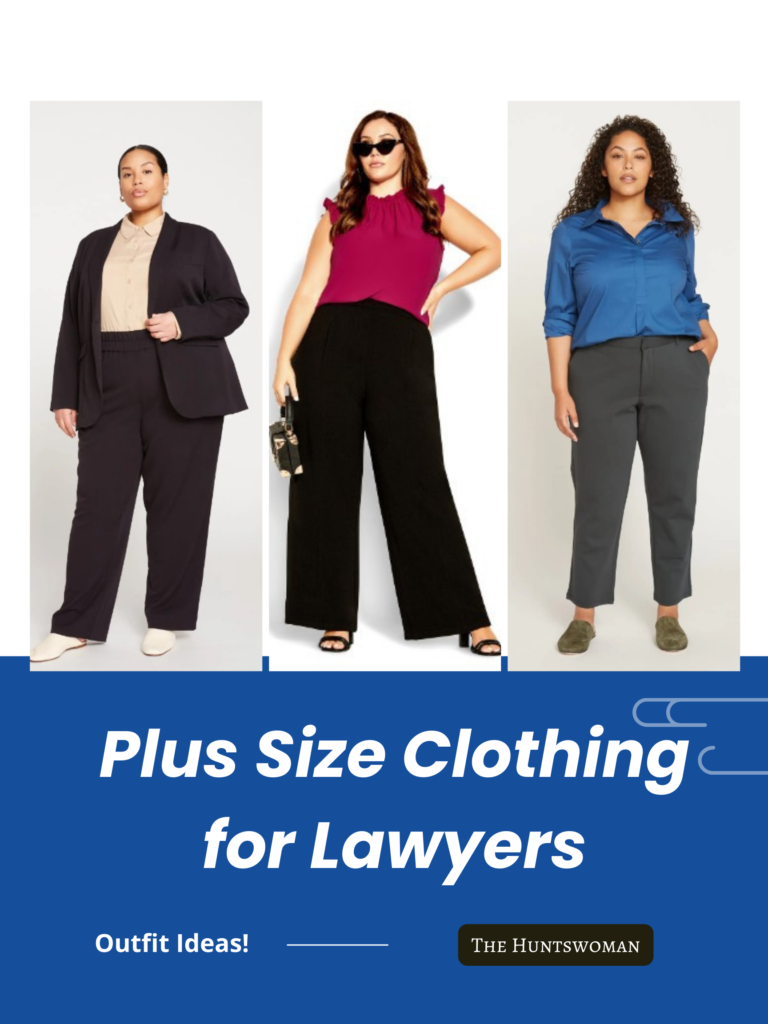 Join VIP!
Shopping for plus size clothing can feel a little lonely, so I'd love to link up. You can join me on Instagram, Twitter, and/or TikTok. I also send out a weekly email with tips and extra info about my life as a plus size professional, and I'd love to have you join! (You can always unsubscribe if my email isn't helpful for you, specifically! I promise I won't be offended!) Subscribe to my email list HERE!