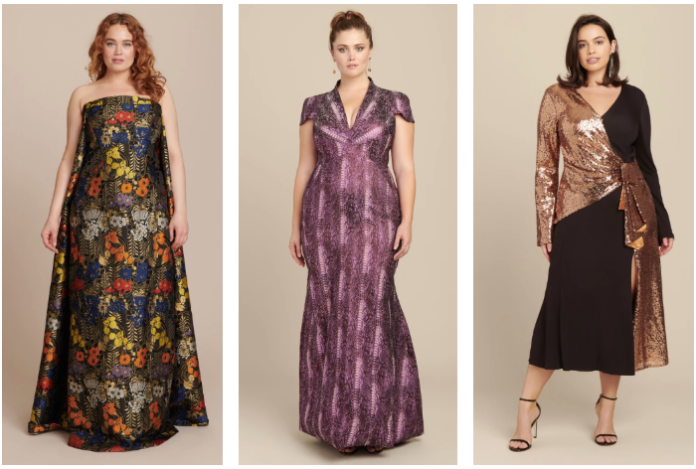 Hey there! This post contains affiliate links.  Using my links means I earn a commission, which helps me create more rad content.  More on affiliates here.
Earlier today, one of my readers messaged me on Instagram. She wrote:
"Hey Brianne!
I am looking for a dress for a military ball, and I don't know where to shop. I only have a few weeks, but I'd like to learn about PoC and LGBT-owned brands. Thanks!"
[Heads up! This post uses affiliate links, and you help me earn $$ when you use my links. More on affiliate links here!]
Where to Buy Plus Size Gowns
I love getting questions like this, and I sent her a few brands. I realized this was a valuable resource, so I've shared my tips with you below!
I have included independently owned companies, as well as larger brands. You'll easily be able to dress for a gala, black tie wedding or New Year's party with these brands.
Brand #1: Hannah Caroline Couture
You may remember Hannah Caroline Couture as the designer who created the black wedding gowns for this shoot, but Hannah can also create other plus size formal wear!
Hannah Caroline Couture is founded and led by fashion designer, Hannah Nodskov, and all pieces are made in the USA.
HCC can make any size (yes, any), and you can shop the brand here.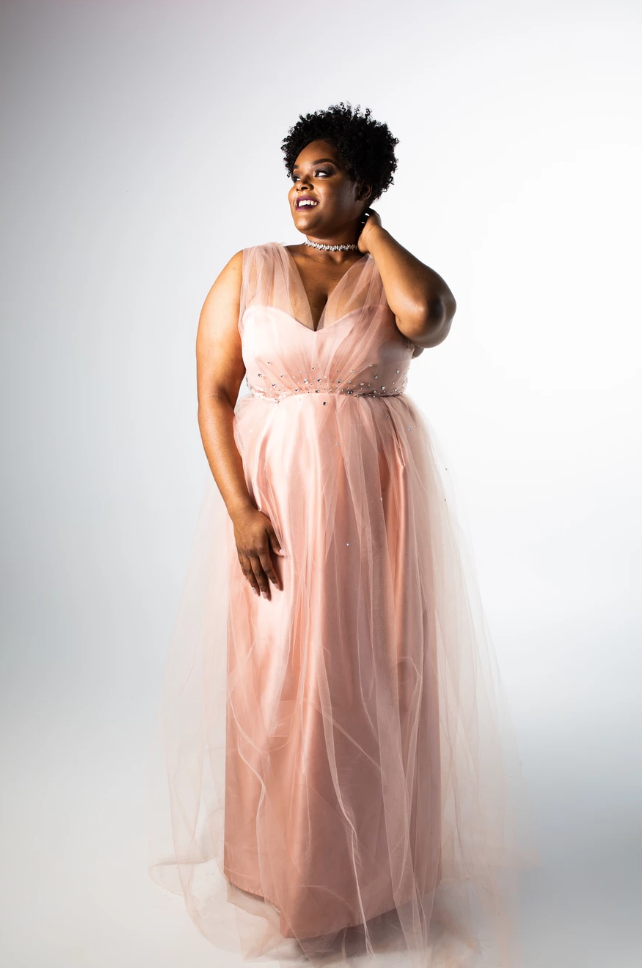 Brand #2: eShakti
This is a larger company, and unfortunately they don't have images of their gowns in plus sizes.
The brand goes up to a 6X, with their size chart going beyond popular plus size brands.
Shop here.
Brand #3: Christian Omeshun
Christian Omeshun is a brand owned by A'Shontay Hubbard, a woman of color (roundup of black owned plus brands here), and she offers curve hugging gowns for curvy women.
Shop here.
Brand #4: ModCloth
We all love ModCloth's cheeky designs. The brand has been a go-to for plus size workwear and cute swing dresses for years.
In addition to darling sweaters with darling foxes on them, ModCloth also offers plus size maxi gowns perfect for a wedding in Napa or a cocktail dress for an evening event.
ModCloth goes up to a 4X, and you can shop here.
Brand #5: JIBRI
I've covered JIBRI in a few posts, and they're one of my favorite brand. They create unique plus size gowns and jumpsuits that are just *chef's kiss*.
Shop here.
Brand #6: ASOS Curve
ASOS has saved plus size babes MANY a time with their 2-day expedited shipping.
The brand carries up to a size US 24, but sizes do sellout – so be sure to adjust the filters for your specific size.
Shop here.
Brand #7: 11 Honoré
If you're attending an event were high end designers are de rigueur (or you want to be best dressed), 11 Honoré is a THE place to look.
The brand has pieces from couture and high end designers, such as Zac Posen, Marina Rinaldi, Jason Wu, and Sally Lapointe. The Indie Gown by Zac Posen (left) is my absolute FAVE.
Shop here.
Brand #8: Eloquii
Ahhh, Eloquii! It's the go-to brand for taller plus size babes (and they also have a petite section).
They have quite the assortment of statement pieces, and I'm really digging the dress below as a potential gown for New Year's Eve!
Eloquii offers up to a size 30, and you can shop here.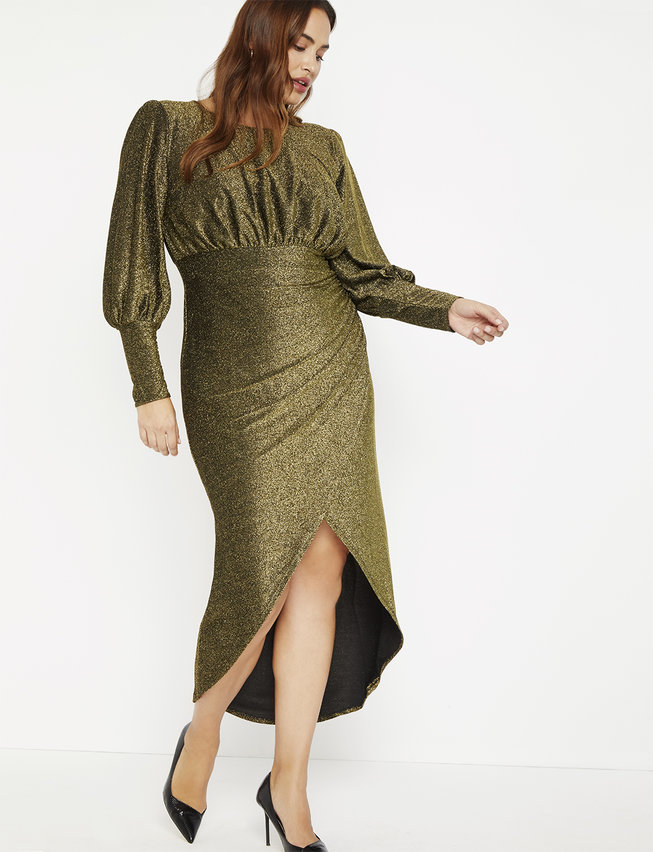 Recommended Plus Size Gowns
There's the roundup! Did you find what you're looking for? Did I miss a brand you love? Let me know in the comments!
Be sure to join me on Instagram, where I regularly share reviews of high end plus size brands!
[FTC Notice: This post contains affiliate links, meaning I earn a small commission if you purchase a product through my link. Affiliates help me write more great content, and I only endorse products I truly love.]