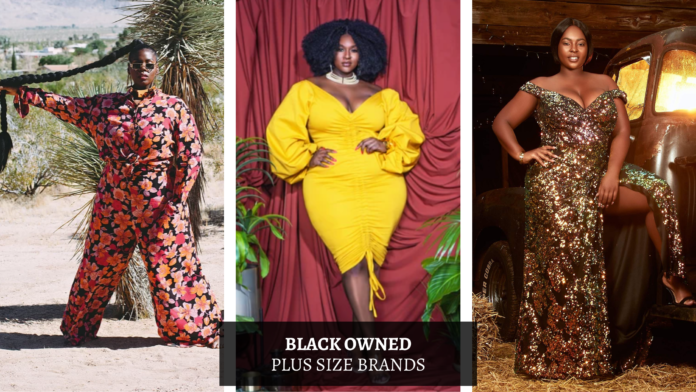 Hey there! This post contains affiliate links.  Using my links means I earn a commission, which helps me create more rad content.  More on affiliates here.
Hey plus size babes!
As a blogger/designer/stylist/etc, I do a LOT of online shopping. And, one of my goals in 2018 is to step up my white allyship (Wells Fargo, we're going to break up).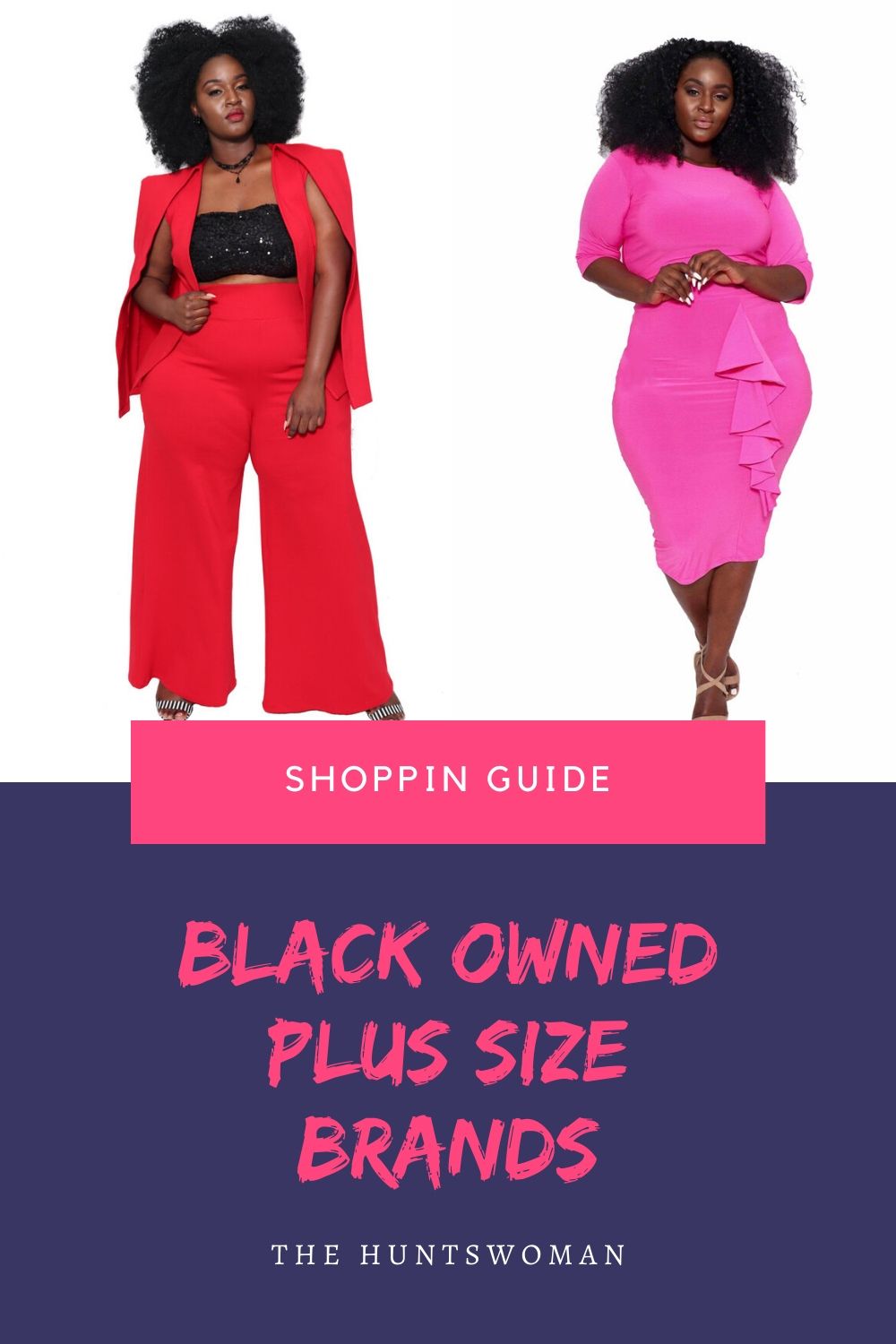 Below, I've shared a list of plus size boutiques and brands that are owned by black folks. I'll be doing a post later on brands/boutiques owned by people of color, so if you know of a brand, give me a shout on twitter @The_Huntswoman or via my blog.
[Heads up! This post uses affiliate links, and you help me earn $$ when you use my links. More on affiliate links here!]
#1 Black Owned Plus Size Fashion Brand: Christian Omeshun
Founded by Atlanta-based designer A'Shontay Hubbard, C.O. is known for colorful pieces that make a STATEMENT, while remaining classic staples in your wardrobe (not an easy design feat to accomplish).
Because A'Shontay's team makes everything in the USA, designs can also be customized for each customer — and A'Shontay offers fashion design consulting services, creating high end dresses for proms, weddings, or other special occasion.
Shop plus size fashion here!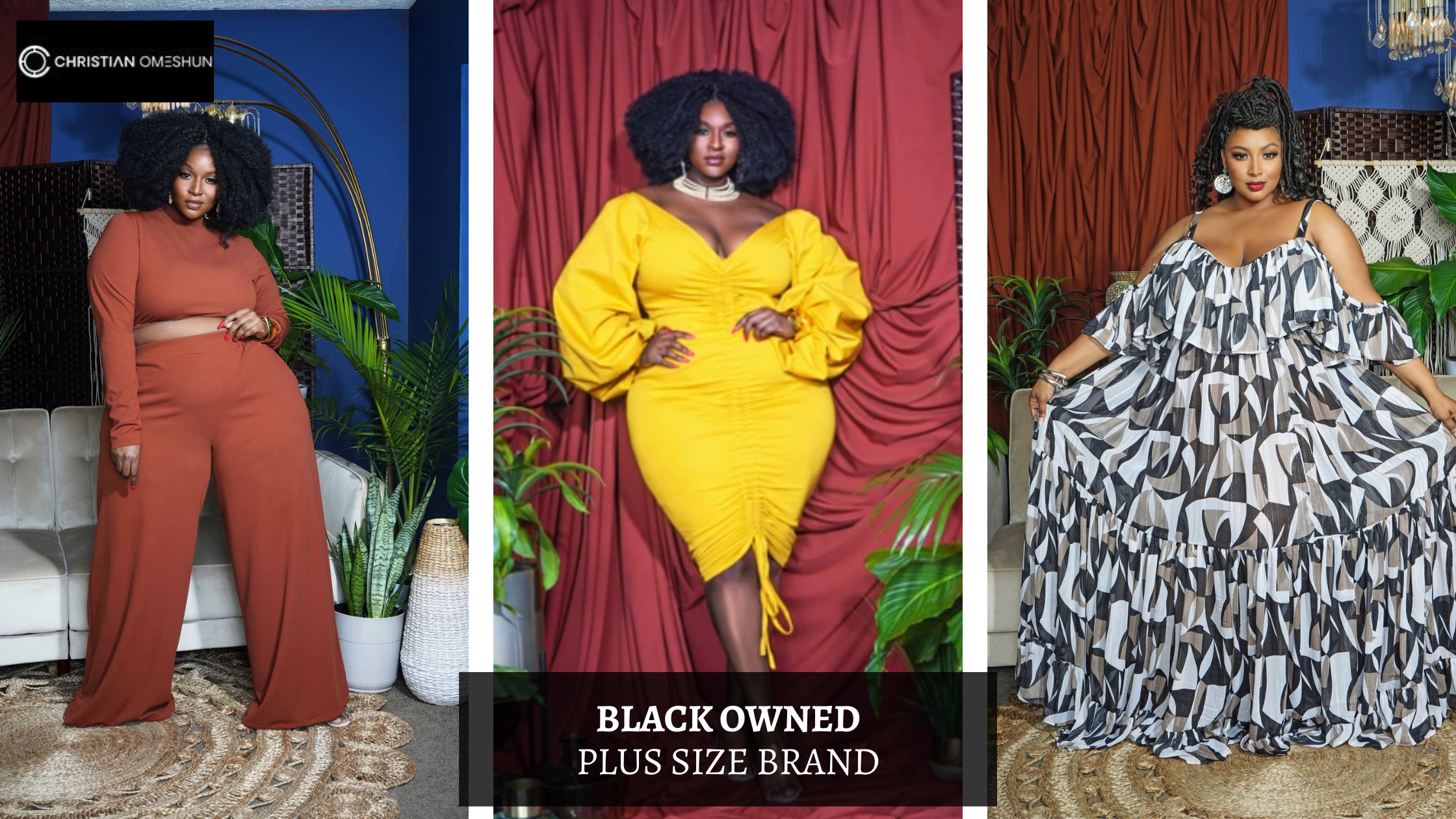 #2  Plus Size Black Owned Fashion Brand: Zelie for She
One of the most popular independent plus size brands, Zelie for She is located in Southern California and releases FIRE plus size looks.
From the brand: "Zelie for She is an unapologetic expression of ones authenticity and individuality. Every collection is a different story , Stories of travel, friendship, women, and empowerment of ones self. Designed and Produced in Los Angeles by designer Elann Zelie
All designs are made in a limited run, making these designs that much more special!"
Shop plus size fashion here!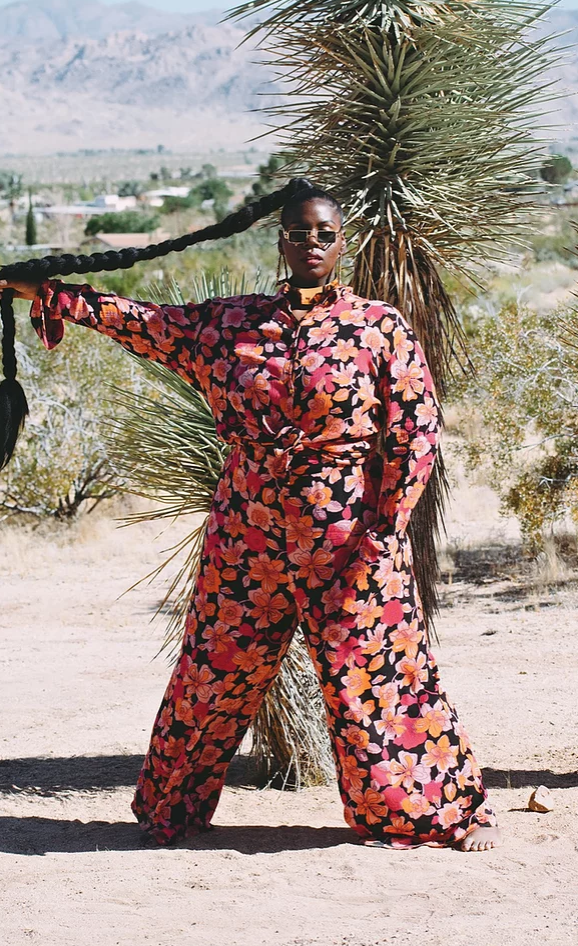 #3 Black Owned Plus Size Brand: Rene' Tyler
Rene' Tyler is a black owned plus size fashion brand, offering sizes 12+ and up.  Based out of Las Vegas, the fashion house is known for their stylish pieces that hug curves.
Shop Rene' Tyler online HERE or visit their boutique in Las Vegas!
Shop plus size fashion here!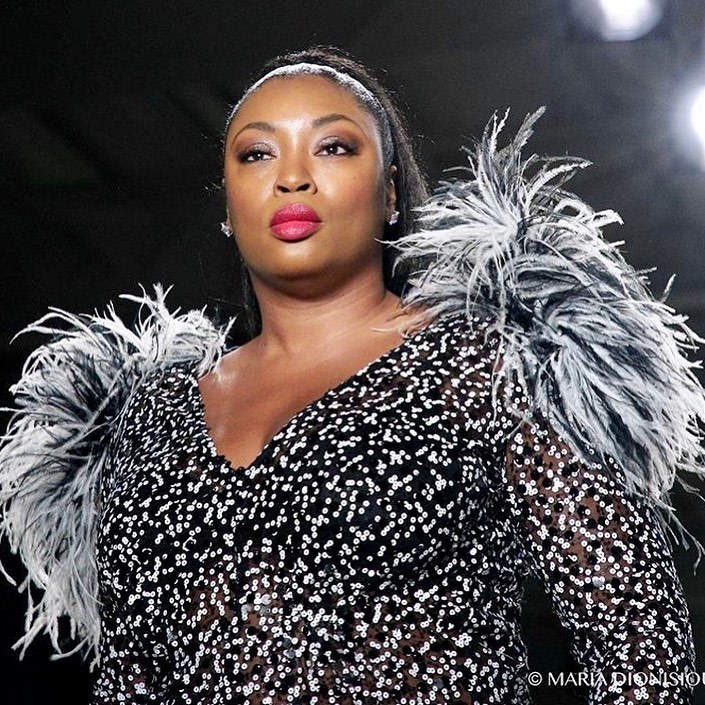 #4 Black Owned Plus Size Fashion BRAND: Onion Cut & Sew
I am simply STUNNED by the use of color from this brand.  The color usage and draping is incredible!
Shop plus size fashion here!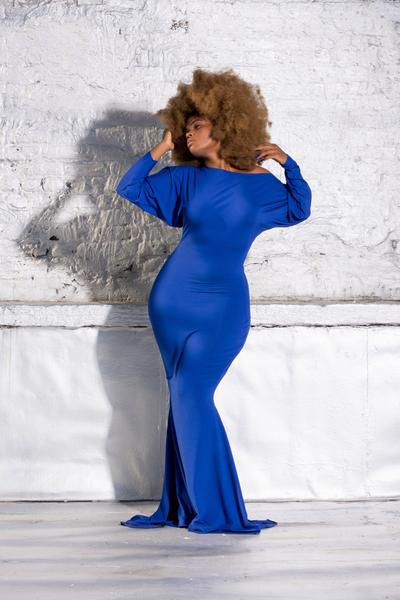 #5 Black Owned Plus Size Fashion BRAND: Fat Mermaids
Looking for sassy feminist t-shirts?!  Love them!
Fat Mermaids is a plus-owned and Black-owned brand that will be able to fill all of your sassy tee needs!
Shop plus size tees here!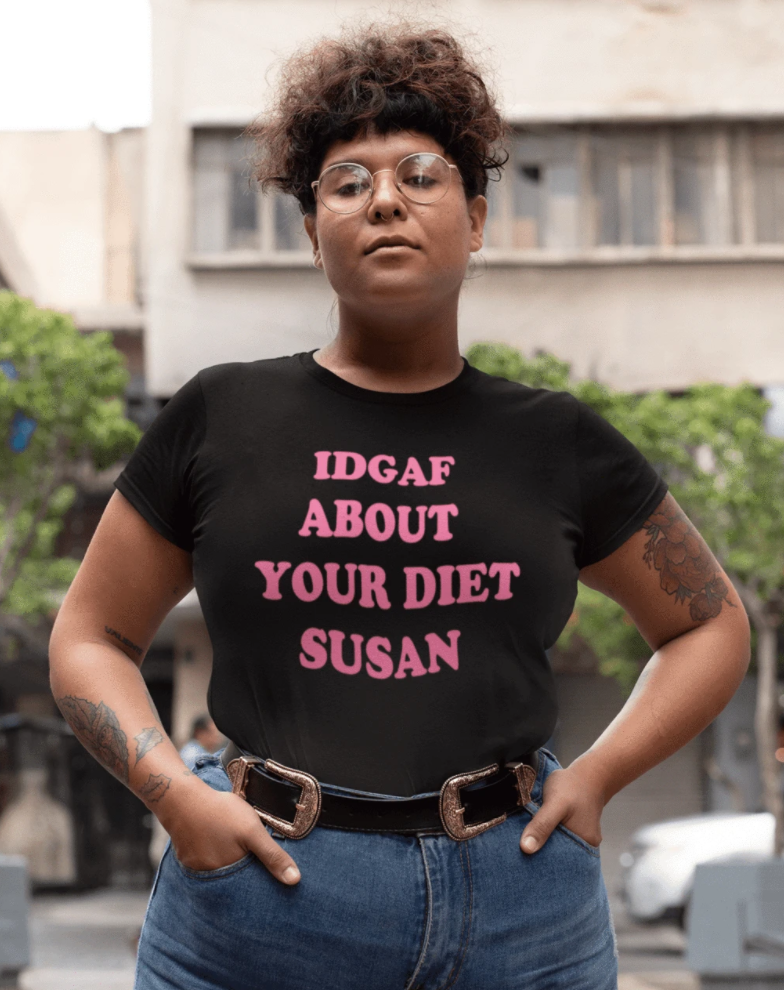 #6 Black Owned Plus Size Fashion BRAND #3: Shop Love Creed
This black-owned brand is based out of Atlanta, Georgia.  This boutique has a variety of fashion pieces, from flowy jumpsuits to curve hugging dresses!
Shop plus size fashion here!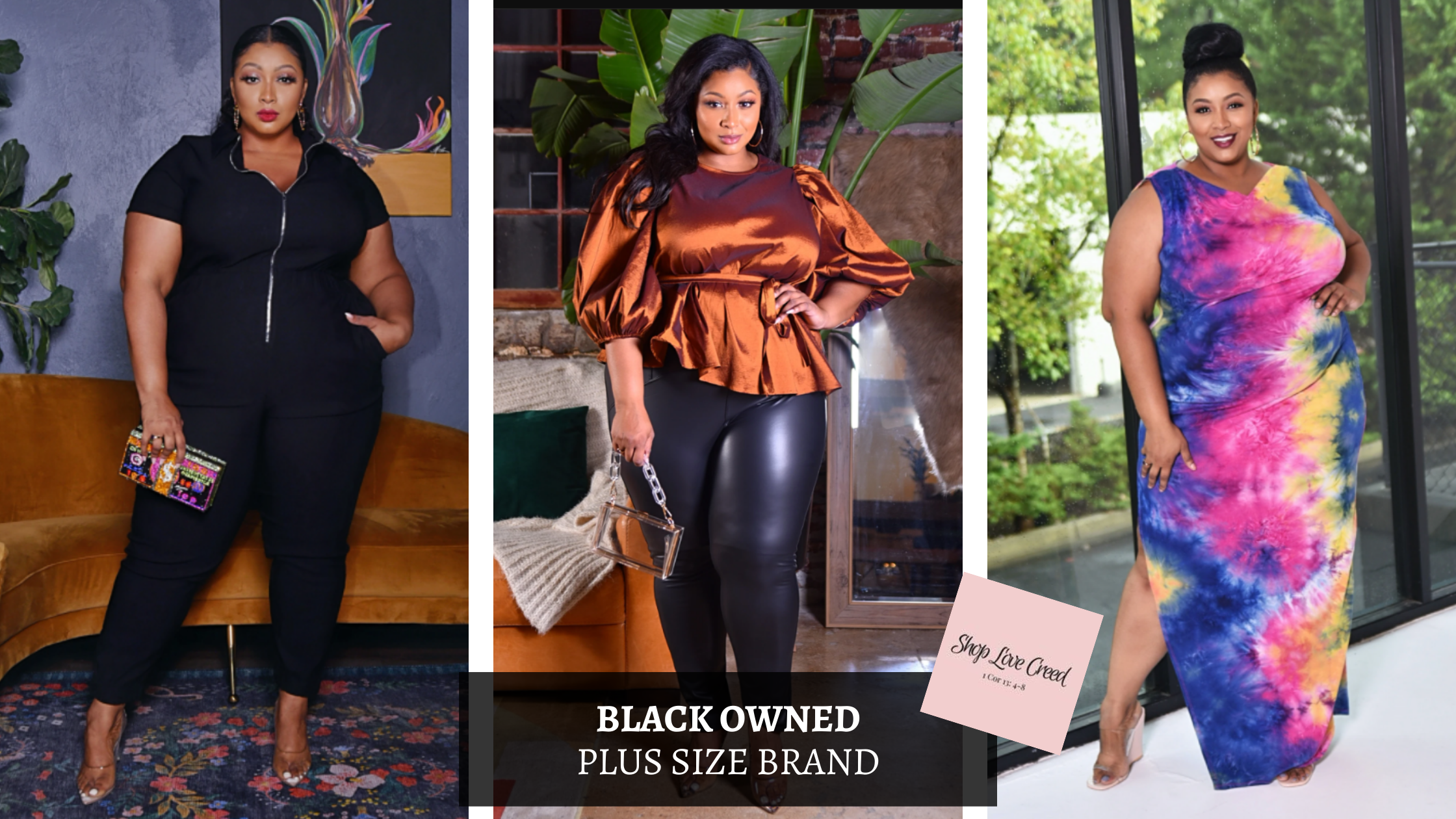 This brand is also based in Atlanta, Georgia, with some gorgeous head wraps and super fly wide leg pants.
From the brand: "Lorenza James by Elle Dove is a womens plus size online boutique that caters to sizes 10-26+. All of the garments we carry are hand made in the U.S.A. Our designs are fashion forward that combine comfort and style for every ones curves. Each design is sold in limited quantities to support individuality."
Shop here!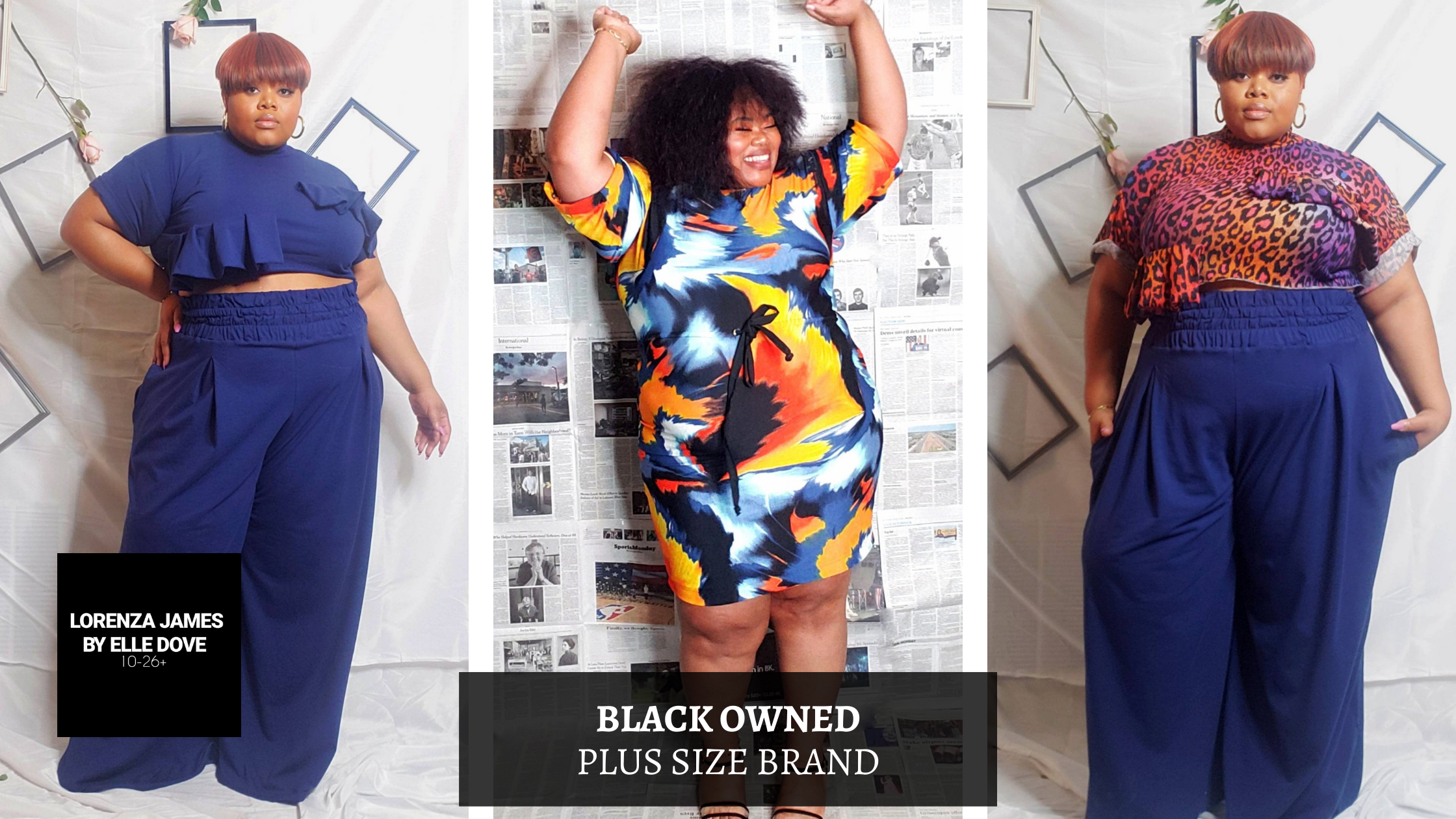 #8 Black Owned Plus Size Fashion BRAND:  RebDolls
RebDolls is a go-to brand for club and resort wear, offering inclusive sizing up to a 6X.  Their two-piece sets are actual FIRE, and don't get me started on their swimsuits.  I really appreciate that the brand offers solid monochromatic looks, and also some statement-making prints.
And the best part?  You can have them arrive in 2 days to your door, thanks to Amazon Prime.
Shop here!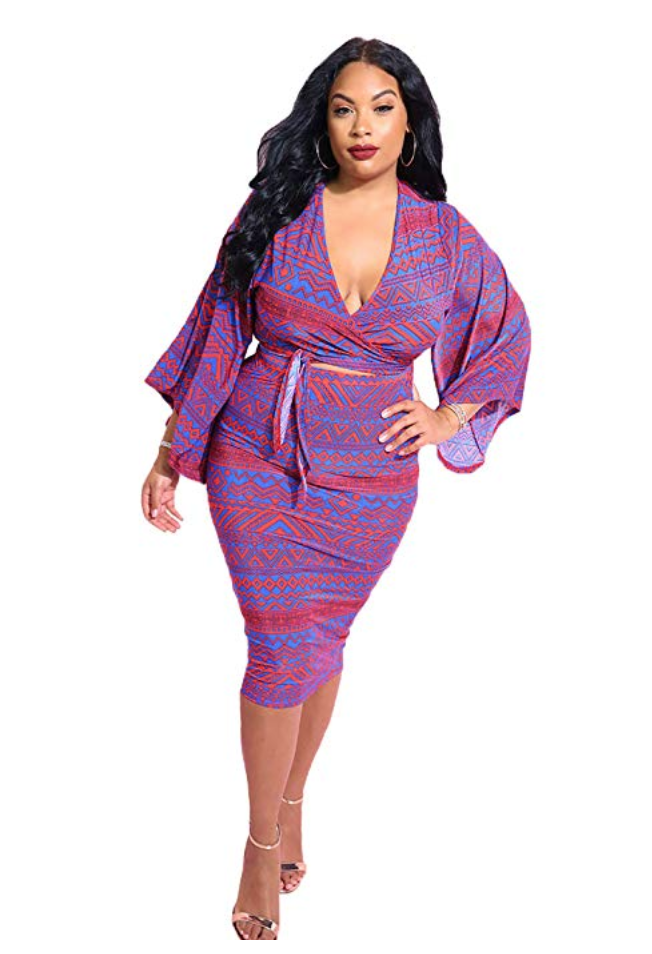 #9 Black Owned Plus Size Fashion Brand: JIBRI
Jibri is one of my favorite brands to gush about. Founded in 2006 by Jasmine Elder, and named after her mentor. Jibri makes clothing regularly worn by plus-size celebrities, and the draping is PHENOMENAL.
Shop JIBRI here!
Based in St. Louis, Honey's Child Boutique was founded 5 years ago by Letitia Young. A center of the St. Louis plus-size community, Letitia sources clothing for her store (also online!) from designers offering unique pieces.
Shop plus size fashion here!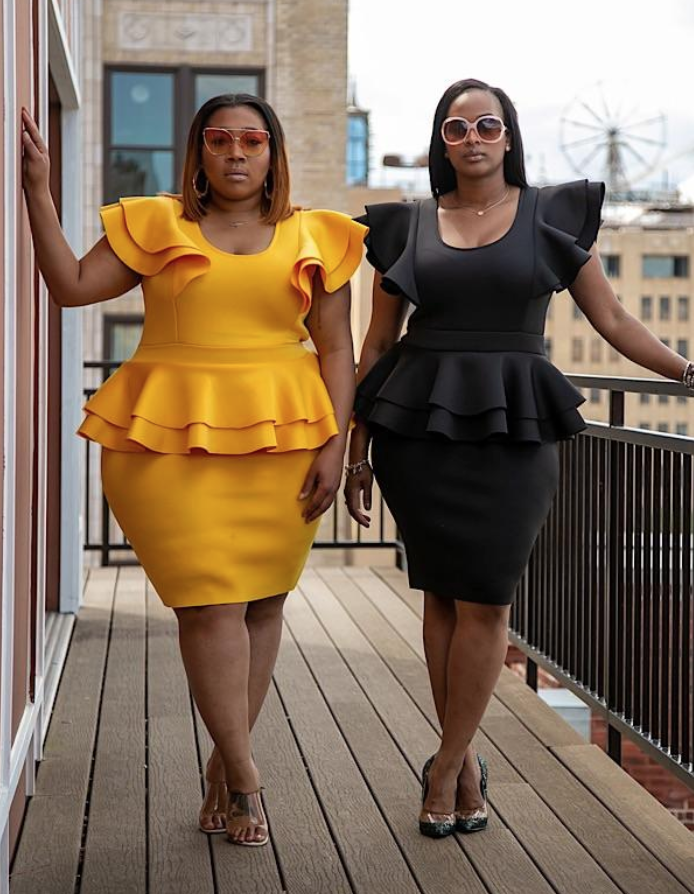 #11 Black Owned Plus Size Brand: Curve Conscious
Curve Conscious' motto is "Buy. Sell. Swap." offering both vintage and new items in their Philadelphia store. Founder Adrienne Ray was frustrated for years with local consignment, resale and thrift shops for their lack of plus-size clothing options, Adrienne decided it was time to give what curvy women all across Philadelphia have been waiting for — a place to buy contemporary and trendy plus-size apparel at a fraction of retail price.
Shop plus size fashion here!
#12 Black Owned Fashion Brand: Nakimuli
This Black owned plus size fashion brand is known for their color blocking and bold prints!  Shop dresses, pants, tops and jumpsuits here!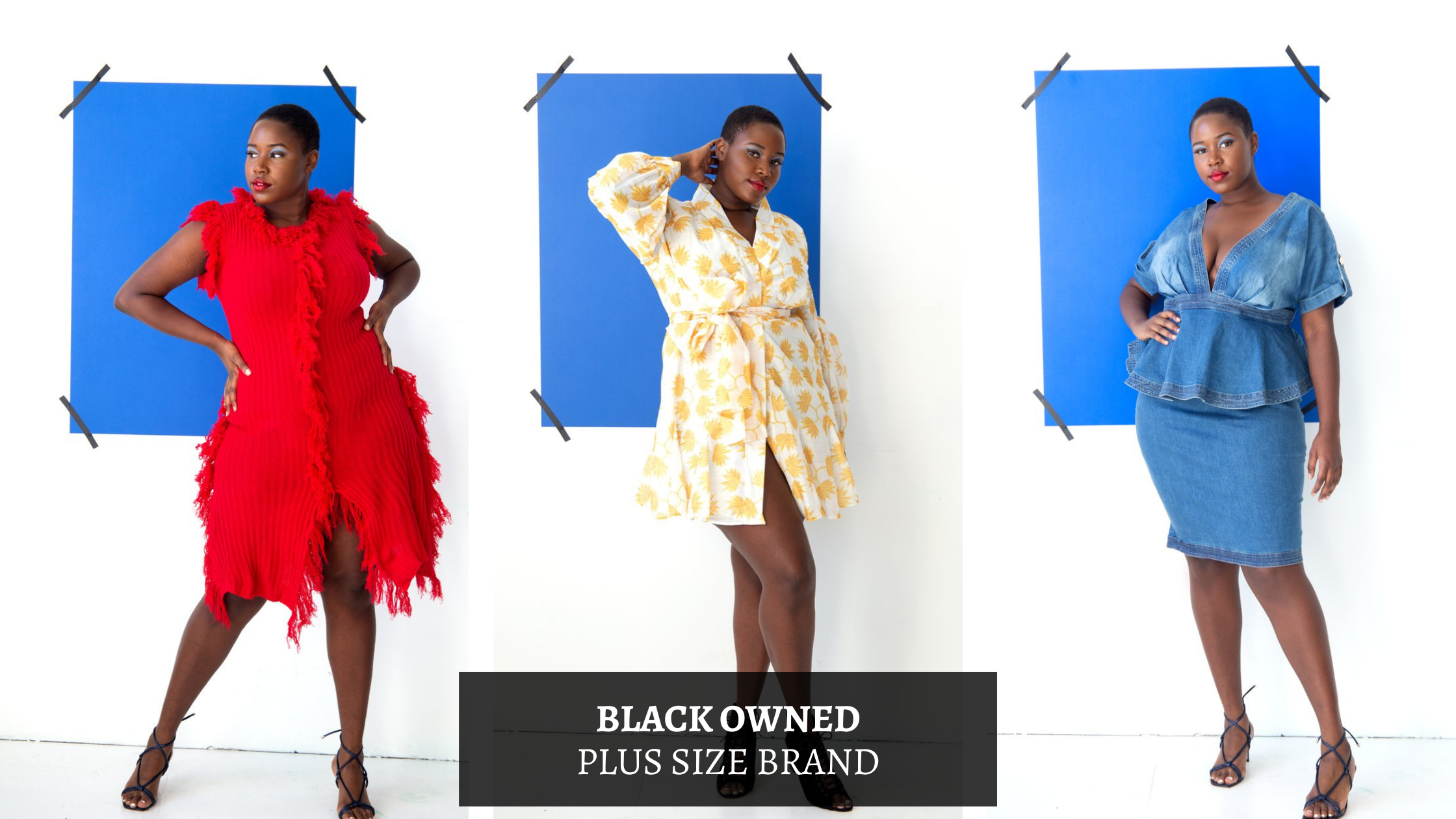 Known for her use of sequins (especially her sequin duster!), Courtney Noelle is known for her chic gowns!
Shop plus size fashion here!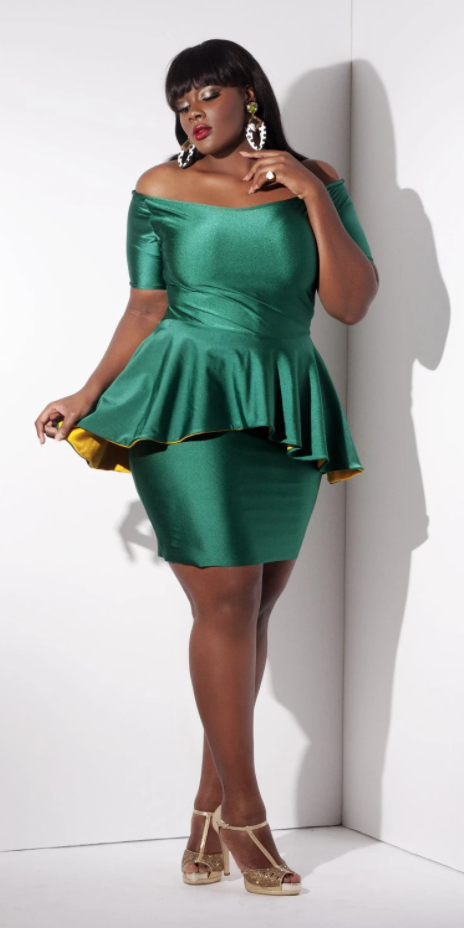 This brand offers custom plus size pieces, and is based out of Newark, New Jersey!
From the brand:  "When G'wan by Charon was launched it was plus-size specific, giving contemporary fashion clothing to women sizes 10 and up. Sooner than later the brand became the talk of the town and standard size women where knocking at her door. Now the line carries fashions in all sizes!"
Shop plus size fashion here!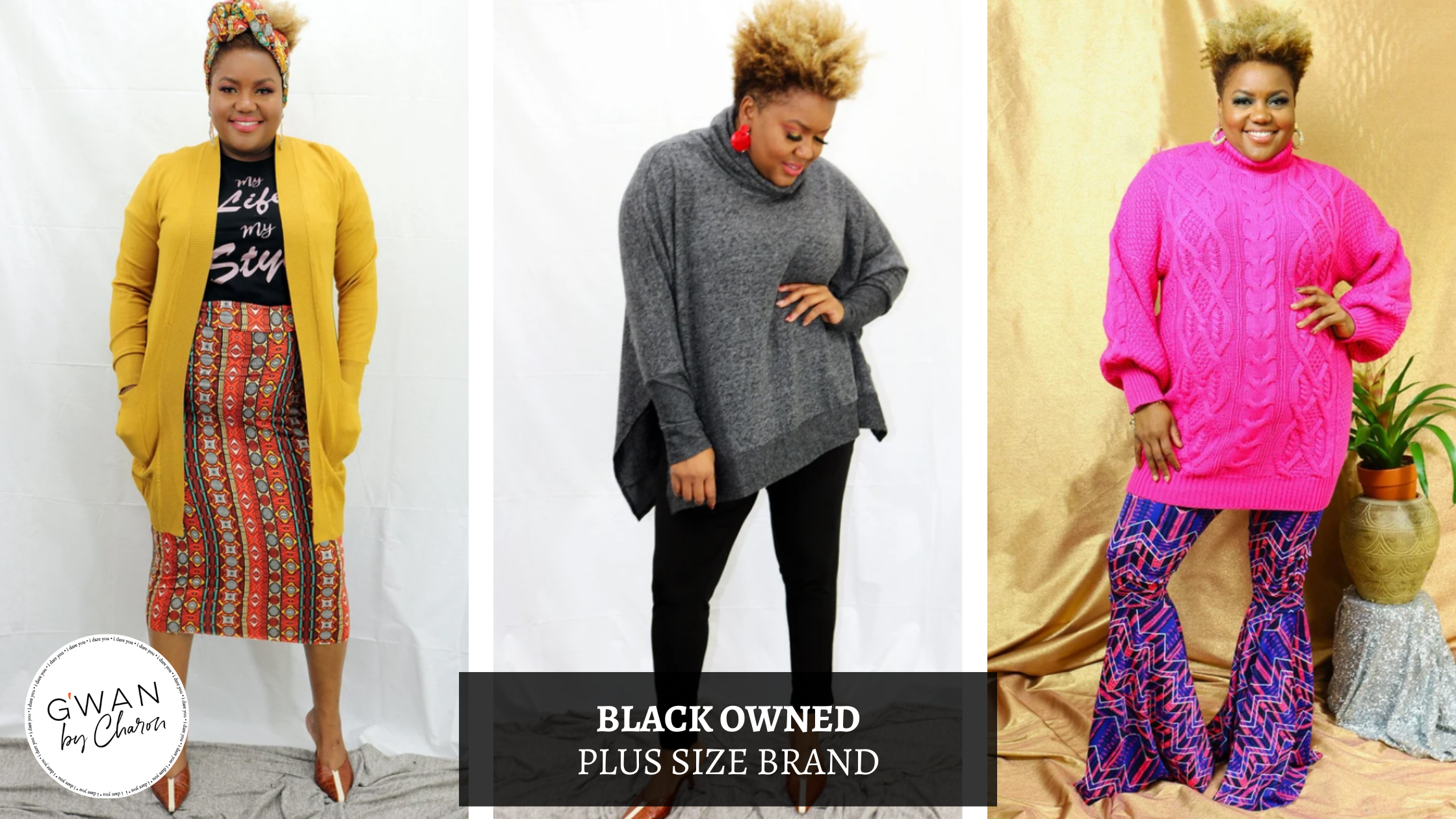 Another of my favorites is Premme, whose co-founders regularly discuss politics, their support for Black Lives Matter and intersectional feminism. The brand is no longer producing pieces, but you can snag their pieces on websites like Poshmark. <3
Here Are 7+ Black Plus Size Bloggers to Follow!
Want more fashion from incredible Black creators?  Check out this blog post on Black creators.
READ THIS POST HERE!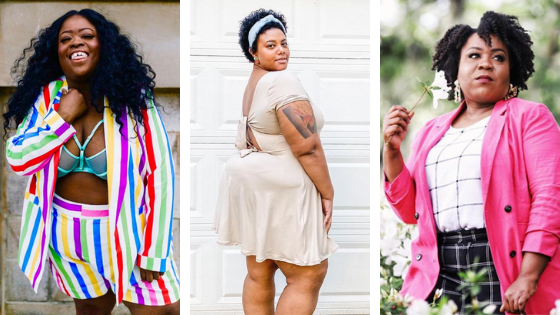 Here Are 11+ Black Sewing Bloggers to Follow!
Do you love seeing how fashion is MADE?!  Check out these 11+ Black sewing bloggers to follow HERE!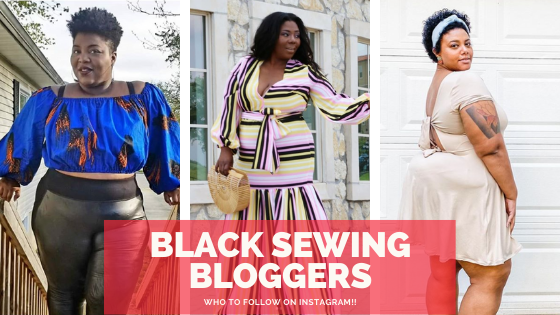 Want more plus size + content? Be sure to subscribe to The Huntswoman Newsletter.
[FTC Notice:  This post contains affiliate links, meaning I earn a small commission if you purchase a product through my link. Affiliates help me write more great content, and I only endorse products I truly love.]