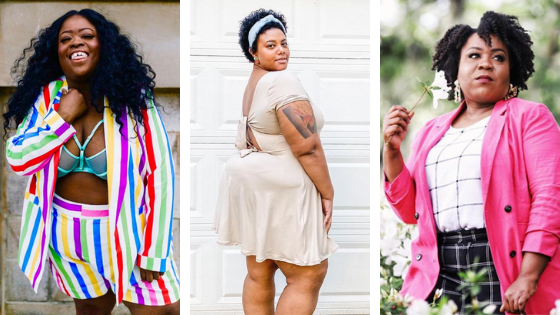 Hey there! This post contains affiliate links.  Using my links means I earn a commission, which helps me create more rad content.  More on affiliates here.
Hey there!
Today I'm sharing a roundup featuring some of my favorite Black and African American plus size fashion and lifestyle bloggers. These folks create content about fashion, lifestyle, family, sustainability and more fabulous topics.
Black Plus Size Fashion Bloggers
There are a lot of famous Black bloggers with over 100,000 followers on Instagram, and today I want to focus on creatives with smaller platforms – I want to see these creatives grow!!
Aside: I'm a white plus size fashion blogger! It's helpful to know the identity of the writer for posts like this. <3
Black Sewing Blogger #1: Aaronica of Needle & The Belle – Georgia!
Aaronica of Needle & The Belle is a Black sewing and crafting blogger from Atlanta, Georgia. She's a fan of all things indie and sustainability, and she regularly tests plus size sewing patterns for other folks to learn from!
Black Home Decor Blogger #2: Shamika of FroPlusFashion – Florida!
Shamika is one of my favorite Black lifestyle creators. Based in Florida, she posts beautiful photos of her plus size wardrobe, and she also includes thrifted and resale clothing pieces (woo Poshmark!).
Black Plus Size Blogger #3: Kayla of Kayla's Chaos – New York City!
Kayla shares some amazing streetwear, travel, and lifestyle posts! She's also the shopping editor at BuzzFeed! I love her body positive content. <3
Black Plus Size Blogger #4: LaToya of The Fat Girl of Fashion
Folks, I found LaToya on Twitter, and I've been a fan ever since! She keeps it 100% real, and she has me laughing out loud and learning all dang day.
I love her plus size fashion outfit posts! If you're looking for style inspiration, go to LaToya's feed!!
Black Fashion Blogger #5: LaKeisha of LoveThyself365 – California!
LaKeisha is a plus size blogger whose work also promotes body liberation and activism.
Black Fashion Influencer #6: Kanda Mbenza-Ngoma – Oregon!
Based in Portland, Oregon, Kanda isn't technically a blogger (she's a model/musician), but I love her content and wanted to include her anyways!
Black Fashion Model #7: Lydia Okello
Lydia a signed Black model and creative, and I find so much inspiration in how the style PANTS! I know that sounds weird, but you'll see what I mean when you go to their feed.
Black Fashion Blogger #8: Sheri from New York!!
I connected with Sheri on Twitter, and I am OBSESSED with the color palette she uses on her Instagram! Sheri is a Black fashion blogger headquartered in New York!
Black Fashion Blogger #9: Ikea Alexis from Detroit!
Omg!!! I cannot get over Ikea's gorgeous SMILE!! Ikea is a Black fashion blogger who is based in Detroit!
13+ Black Owned Fashion Brands
But wait! There's more! Here are 13+ Black owned plus size fashion brands to check out. Click here to shop!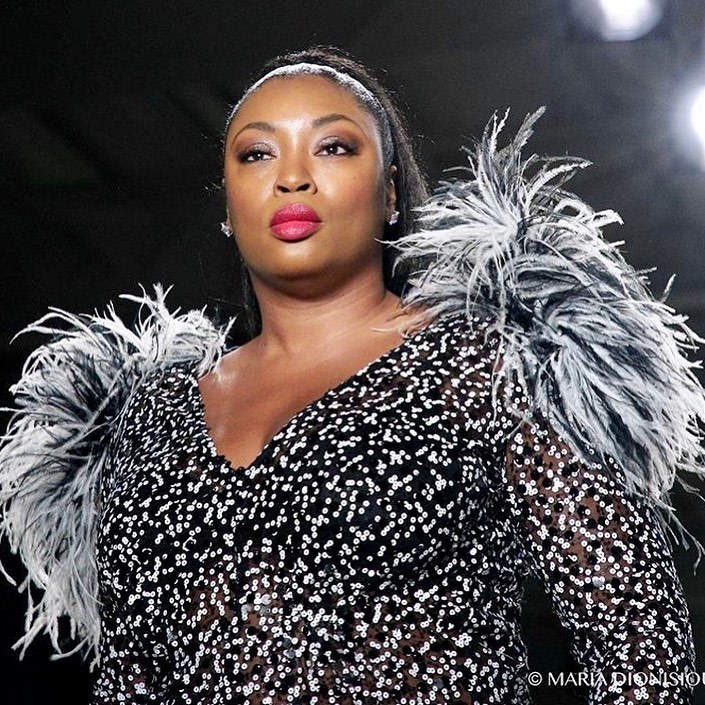 11+ Black Sewing Bloggers
Love seeing how fashion is created? Check out this post, featuring 11+ Black Sewing Bloggers HERE.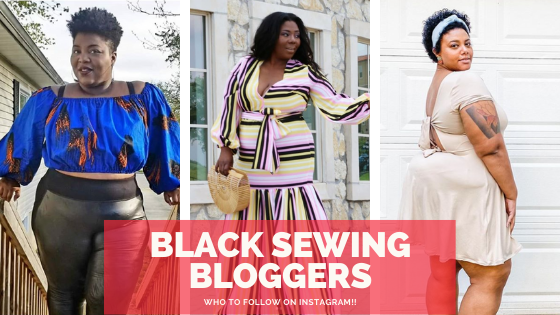 Who Should I Add?
I'd love to add more Black bloggers and creatives to this list. Drop me a line if you know of a few folks I should add! <3
Xoxo,
Bri
Let's Connect!
Join my email list here, and my fashion email list here!
Prefer to connect on social media? If you want to stay up-to-date on my reviews, I recommend joining me on your favorite social media platform (Instagram, TikTok or Twitter).