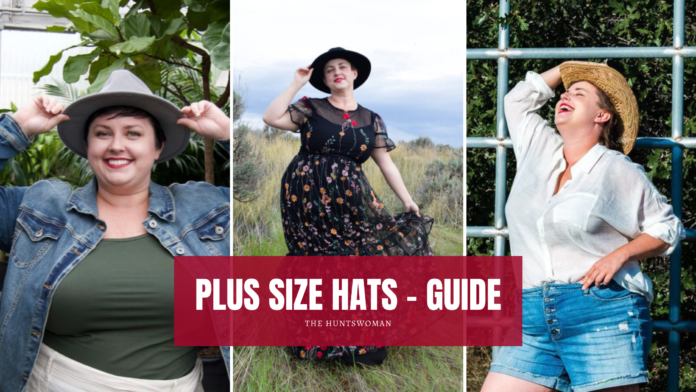 Hey there! This post contains affiliate links.  Using my links means I earn a commission, which helps me create more rad content.  More on affiliates here.
Well, hello there! In today's blog post, I wanted to share where the heck to buy plus size hats! I'm a plus size fashion blogger with a big head (literally and metaphorically, lol), and finding fashionable plus size hats for my head has been a CHALLENGE!
Plus Size Hats
I've done a lot of research on where to shop for plus size hats, and I've shared my findings below!
If you're going to be shopping online, I recommend snagging a tape measurer (my fave here) to measure around your noggin. This will help you order hats that FIT!
Alrighty, let's get started with my recommendations on where to shop for plus size hats.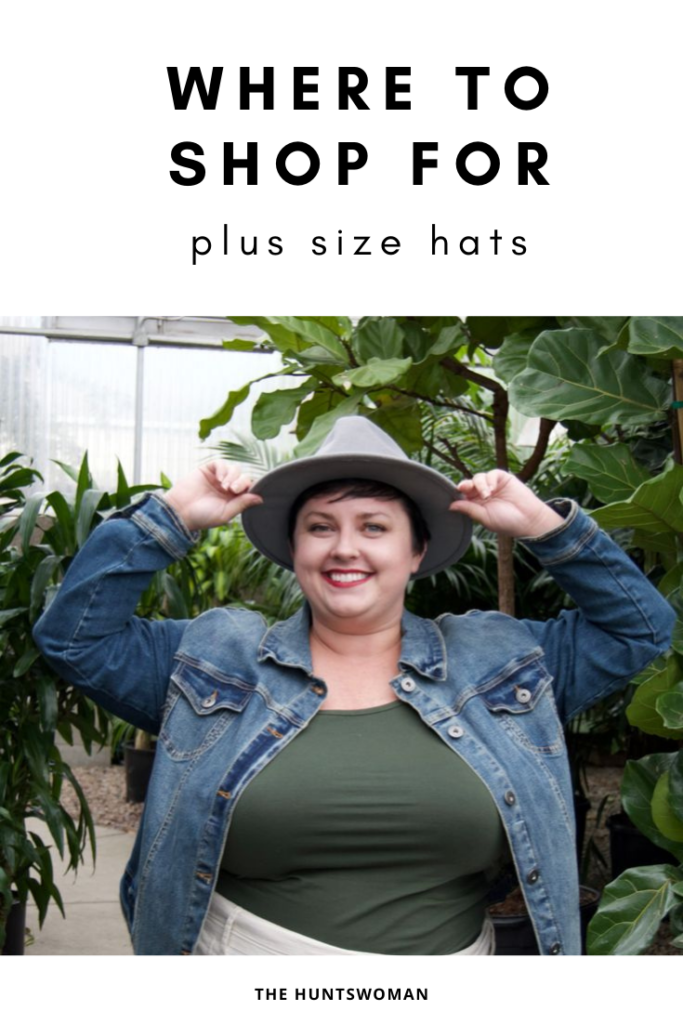 #1: Plus Size Hats: Torrid
To be 100% honest, Torrid is my number go-to when it comes to buying plus size hats. The only problem with Torrid is that they usually only carry 3-4 hats at a time, and it's dependent on the season!
In the fall, I make sure to check out what plus size hats they have on their website, and I snag them! I have a black flat brimmed fashion hat, a gray flat brimmed hat, cowgirl hat, etc.
Check out Torrid's plus size hats HERE!
#2: Plus Size Hats: Sungrubbies Beach & Travel Hats
Ok, so I haven't tried Sungrubbies myself yet, but I am super impressed with their wide selection of plus size hats for women!
They also have:
Flat brim fashion hats that are perfect for fall!
Plus size bucket hats
Plus size derby hats
Plus size fedora hats
Shop plus size hats from Sungrubbies HERE!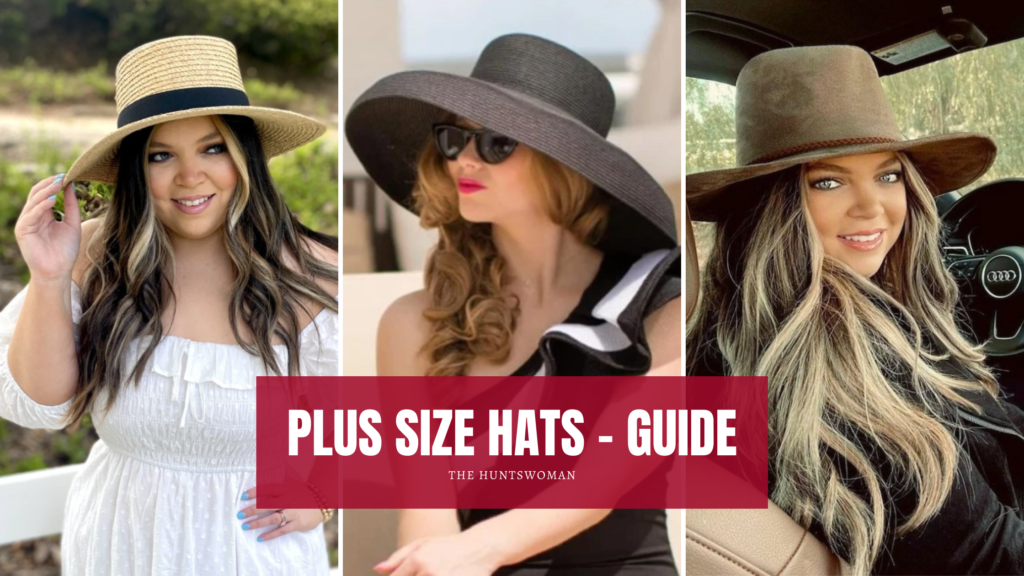 I have known about Baggu for a while, and I recently bought a plus size hat ON THE SPOT after seeing my bestie, EVD, in it!
The plus size hats at Baggu are designed to fit a variety of head sizes (the brand has plus size sun hats and plus size ball caps), and the plus size sun hat has an adjustable tie on the inside to adjust the size.
Shop Baggu's plus size hats HERE!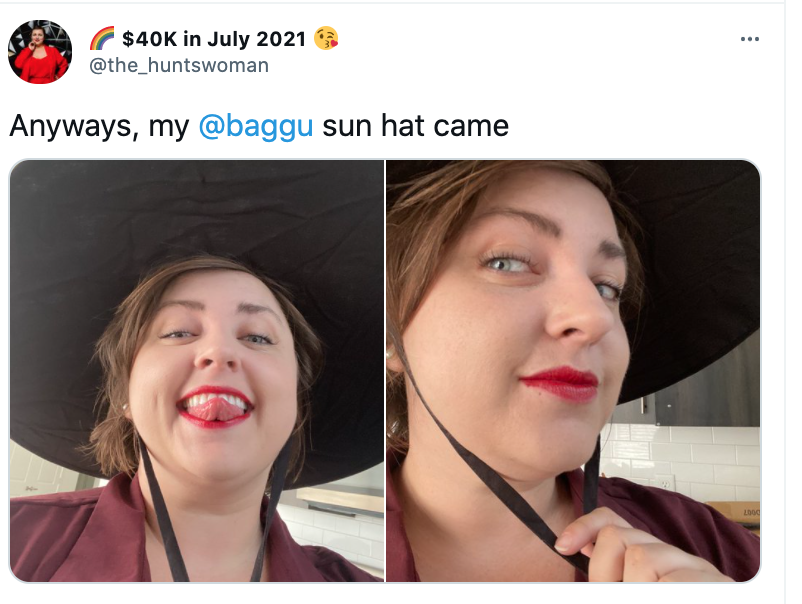 I've never tried the plus size hats over at American Hat Makers, but I am INTRIGUED.
The hat brand has used mesh in a super interesting way when it comes to the adventuring hats, taking fashionable styles and using fabric like MESH to make them more comfy for adventuring.
Check out their plus size hats HERE!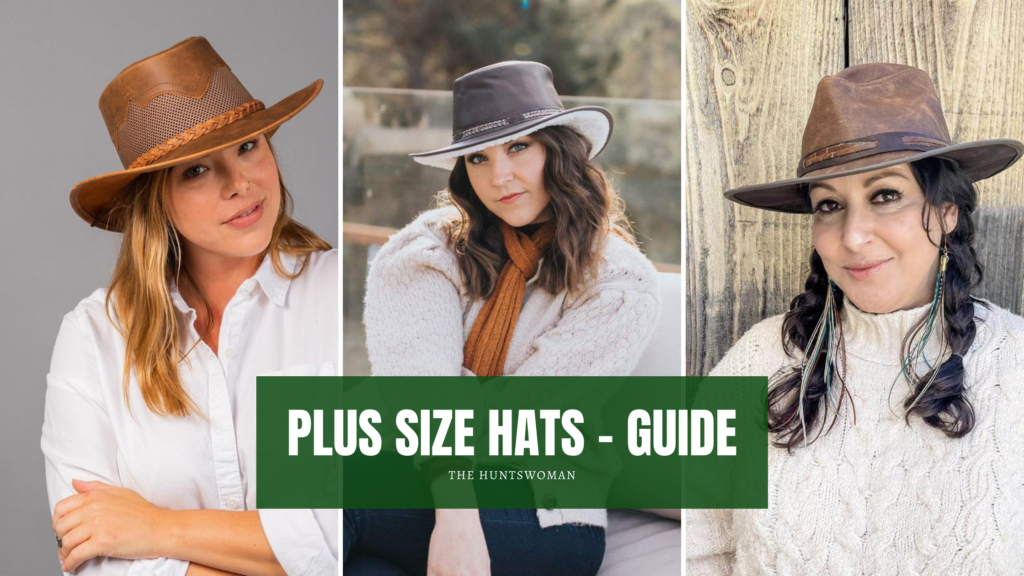 What to read next:
Let's Hang Out!
Want more plus size + content? Be sure to subscribe to The Huntswoman Newsletter.