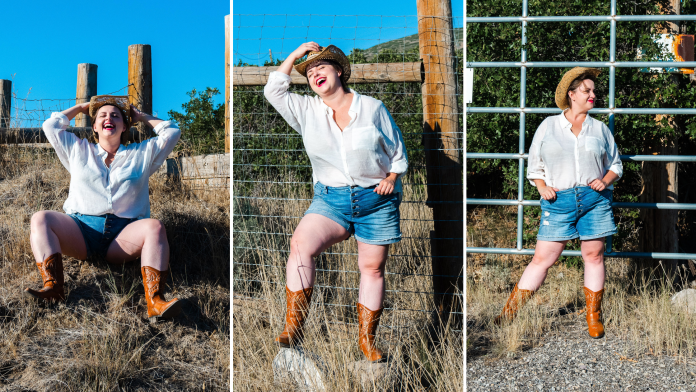 Hey there! This post contains affiliate links.  Using my links means I earn a commission, which helps me create more rad content.  More on affiliates here.
I grew up in podunk America, and I couldn't WAIT to leave. Fast forward a decade, and here I am doing photoshoots featuring cowgirl boots, a cowgirl hat and a whole lotta sass!
The Outfit – H2T Torrid (Almost!)
I've been wanting to do this photoshoot for almost a year, but I couldn't find a plus size white linen blouse – I could only find 100% cotton that was thick. I wanted a more "drapey" and relaxed look to the clothes, so I waited it out!
And then, I found it! The Blouse!
List of Items Photographed
Plus Size White Linen Button Down (Torrid, I'm in a 2) | LINK
High waisted plus size shorts (Torrid, I'm in a size 20) | LINK
Cowgirl Hat (Torrid) – Real talk, this was a bit too small for my head!
Cowgirl Boots – Amazon | LINK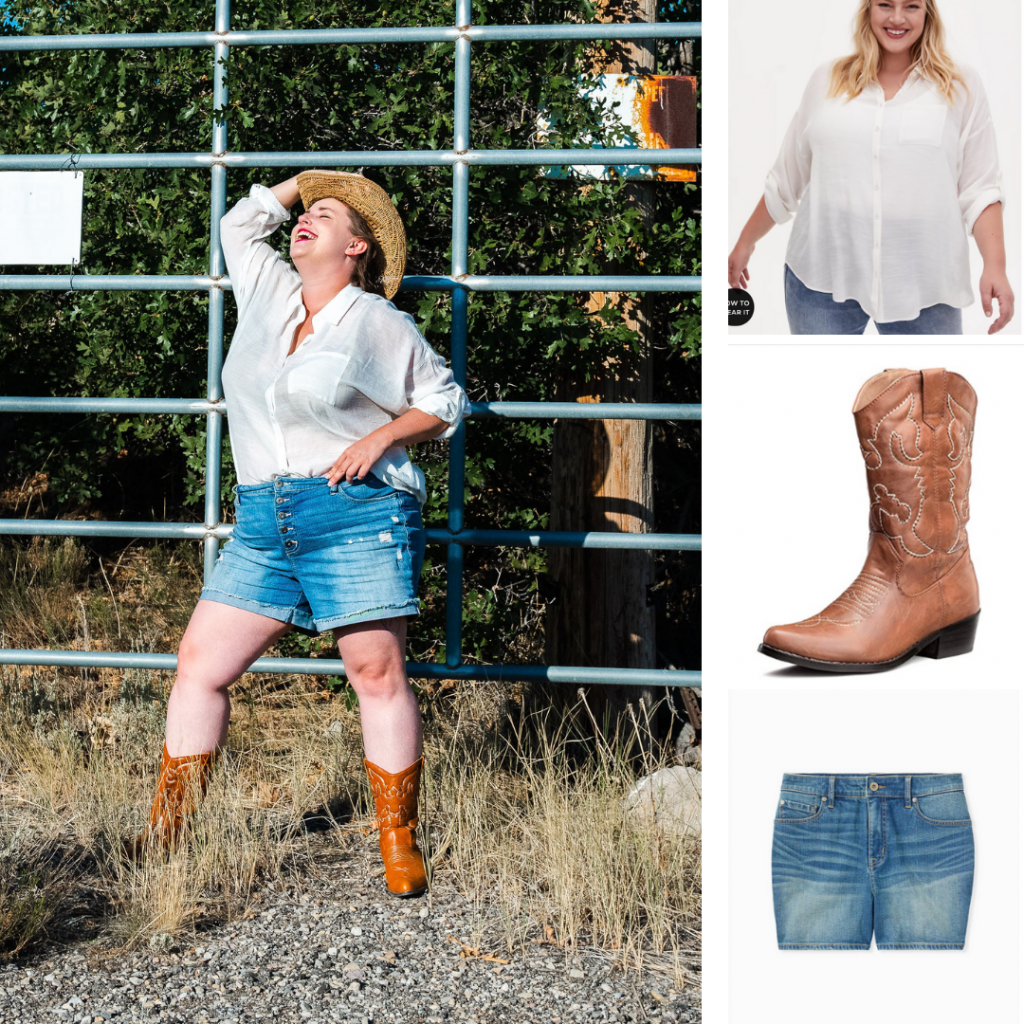 Review – Plus Size Cowgirl Boots (Wide Width Calves)?
I snagged these fashion cowgirl boots (SheSole Women's Winter Western Cowgirl Cowboy Boots) from Amazon. It was really important to me to have cowgirl boots with white stitching on brown leather, and I was frustrated to see most cowgirl boots didn't have white stitching at this price point.
I snagged a size 9. I sometimes have to buy wide-width boots, and sometimes I don't! The fullest part of my calves are 18.75″ and, I definitely wouldn't be able to wear these with pants – maybe leggings!
Check out these cowgirl boots here.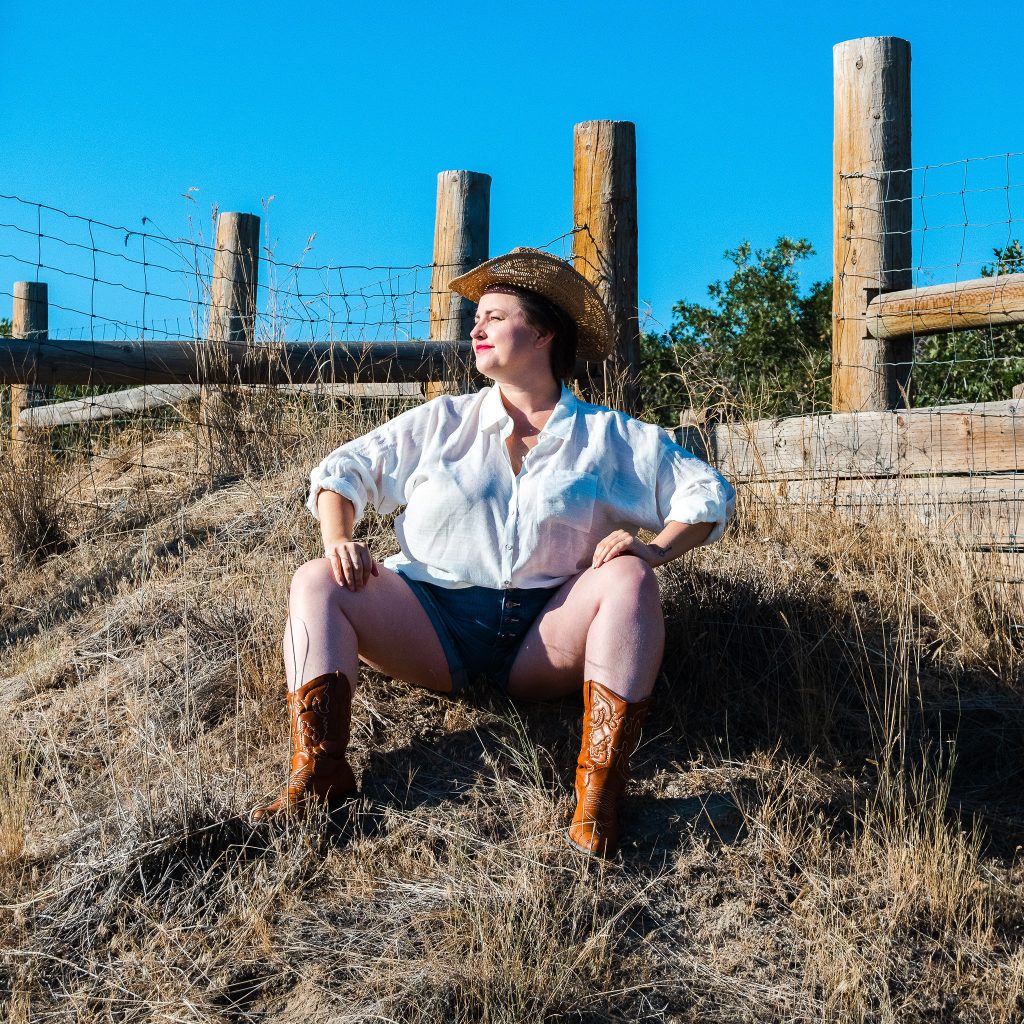 Look Book Images – Plus Size Cowgirl Outfit – Fashion Photoshoot with Utah Plus Size Model
Below, I've shared all of the images from the photoshoot! Be sure to join me on Instagram for BTS (Behind The Scenes) images, and Pinterest, for more plus size fashion ideas!
What to Read Next –>
Let's Hang Out!
If you want to stay up-to-date on blog posts like this, I recommend joining me on your favorite social media platform (Instagram, TikTok or Twitter).
Want more plus size fashion content? Be sure to subscribe to The Huntswoman Newsletter.