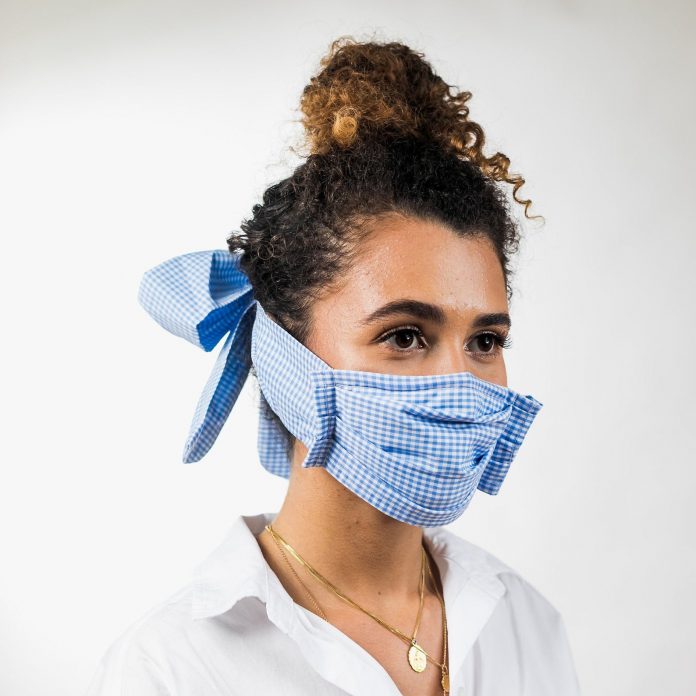 Hey there! This post contains affiliate links.  Using my links means I earn a commission, which helps me create more rad content.  More on affiliates here.
One of the more interesting twists in 2020 is the need to wear a mask every time you go out in public. And if we gotta wear a mask, then by heaven – we're gonna make a STATEMENT!
Below, I've shared 13+ of my favorite fashion fabric masks that make a statement! Be bold! Accessorize with INTENTION!!
#1: Gingham Bow Mask
One of the more popular mask stles I'm seeing is the Gingham Bow Mask ($18 USD). This mask takes cottagecore to a whole new level!
Shop here.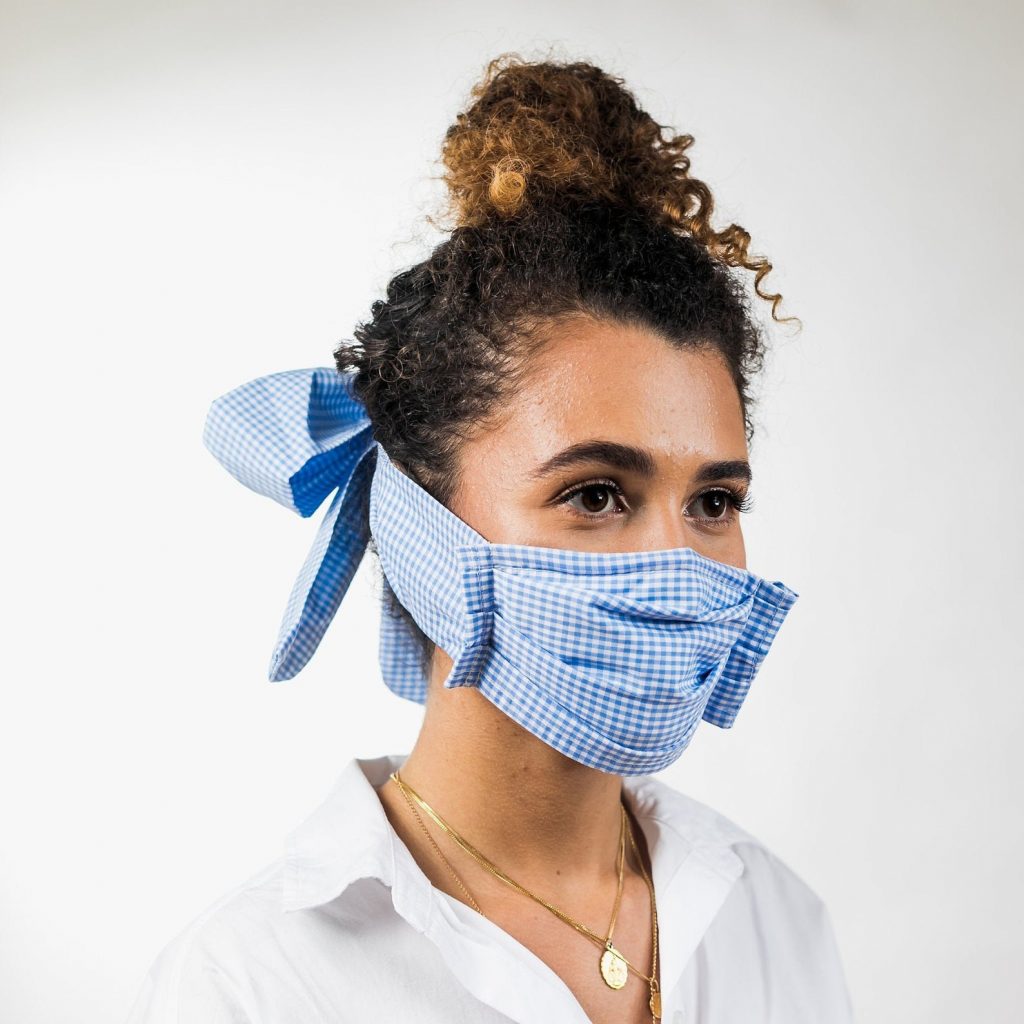 2. Retro Pop Art Fabric Face Mask
Want to make folks do a double take? Then this is the face mask for you!
Shop here.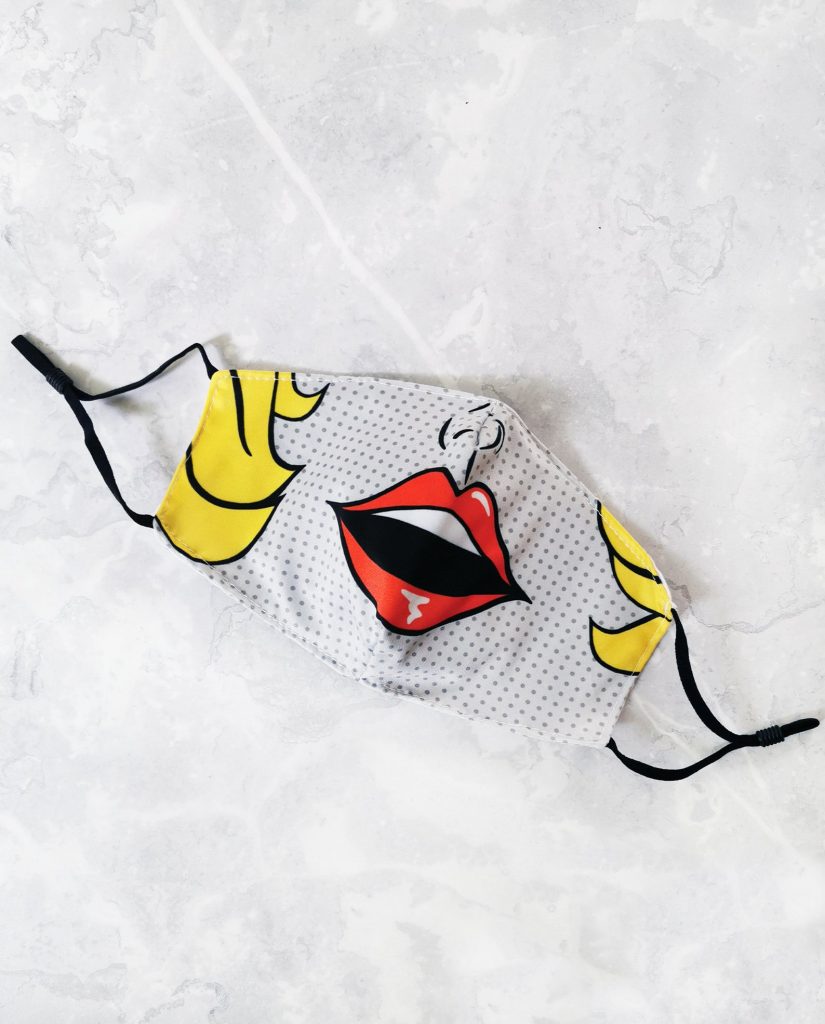 3. Tie Dye Trendy Fabric Face Mask
Tie Dye is a major trend for 2020 (probably inspired by folks going a little DIy crazy this spring while staying home), and I love the soft palette of these tie dye fabric face masks.
On trend FTW!
Shop here.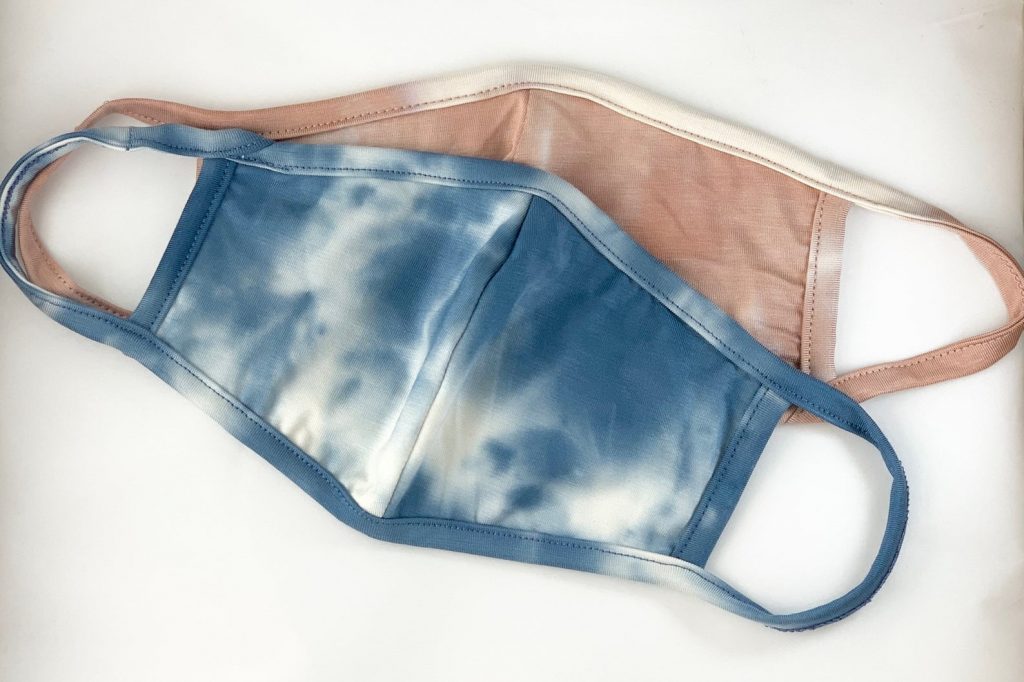 #4: Fringe Fashionable Face Mask
Likely inspired by the one and only Dolly Parton is the face mask with fringe around the top! I've seen this kind of mask in all colors, and I have to say that black is my absolute fave!
Shop this fabric face mask with fringe b here!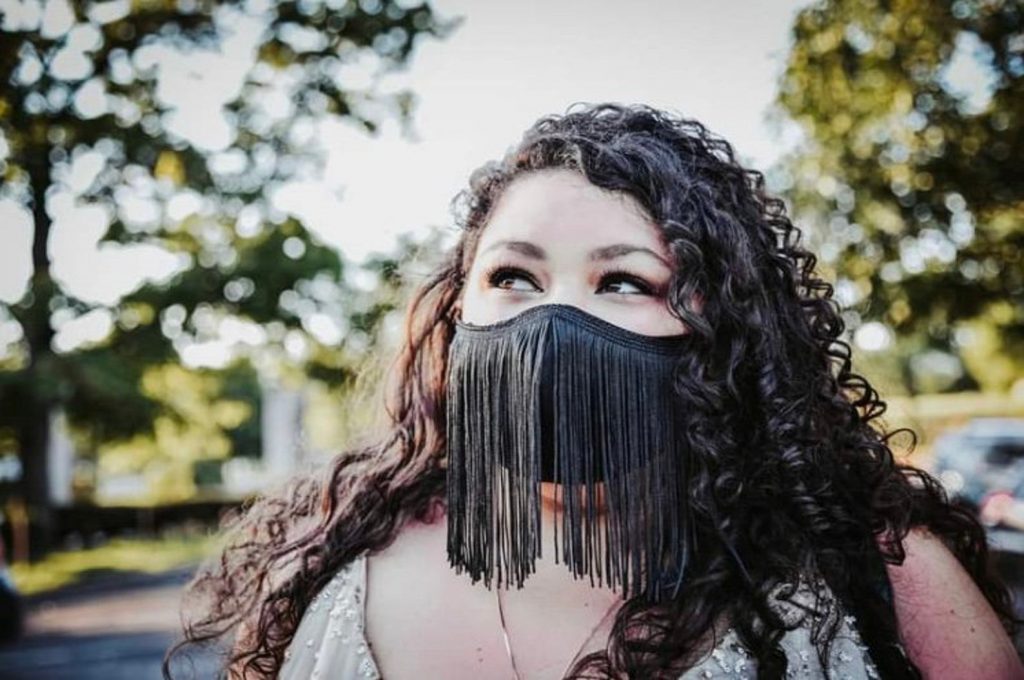 #5: Satin Fashionable Face Mask – Jewel Tones
Need to add a little opulence to your outfit? May I suggest a satin mask in a jewel tone?
I love this style of mask ($11.31) with an elastic, making this fashion accessory very wearable!
Shop here.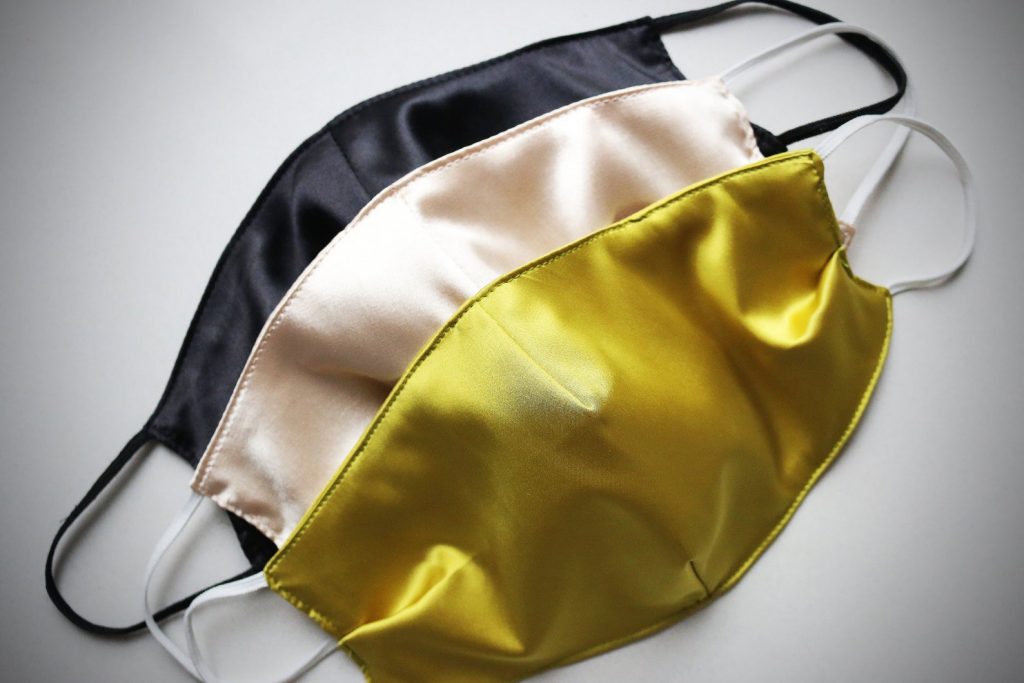 #6: Face Mask with Rhinestone Fringe – Statement Making!
For those evenings where you need to be truly EXTRA (or just going to the grocery store) we have the fringe face mask with RHINESTONES.
Dripping in diamonds has never looked so good! 😉
Shop this mask here ($24.99).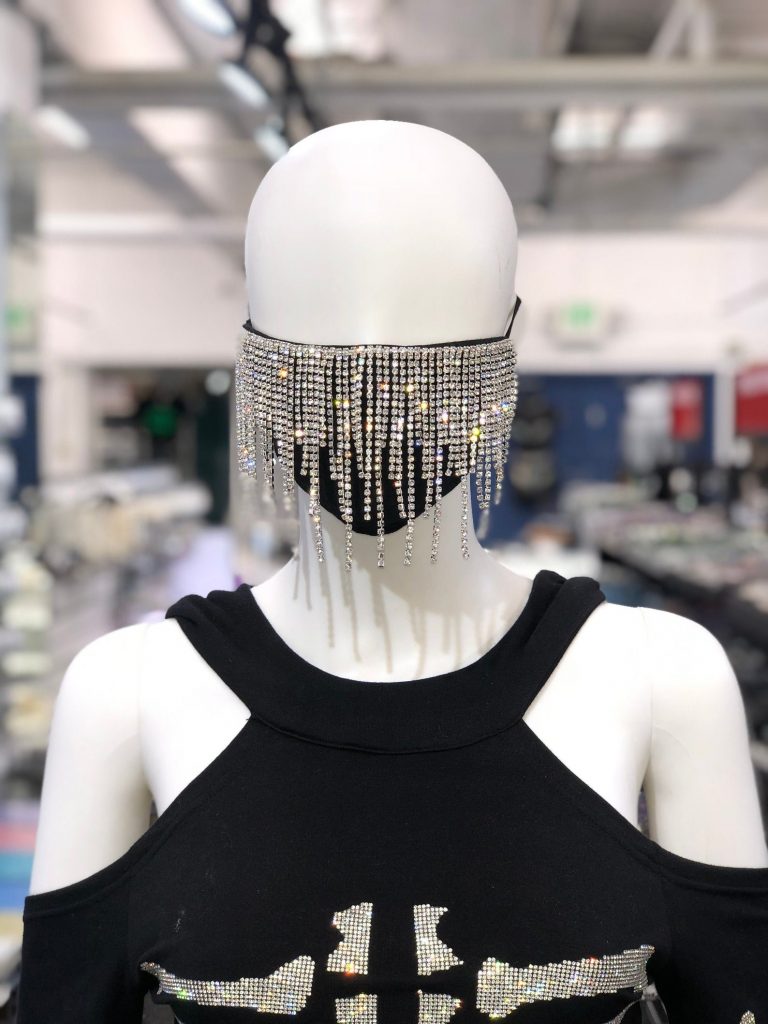 #7: Trendy Cow Print Face Mask
I had no idea cow print would become so big in 2020, but I'm here for it! This fashionable fabric face mask is on Ets for $13.99!
Shop here!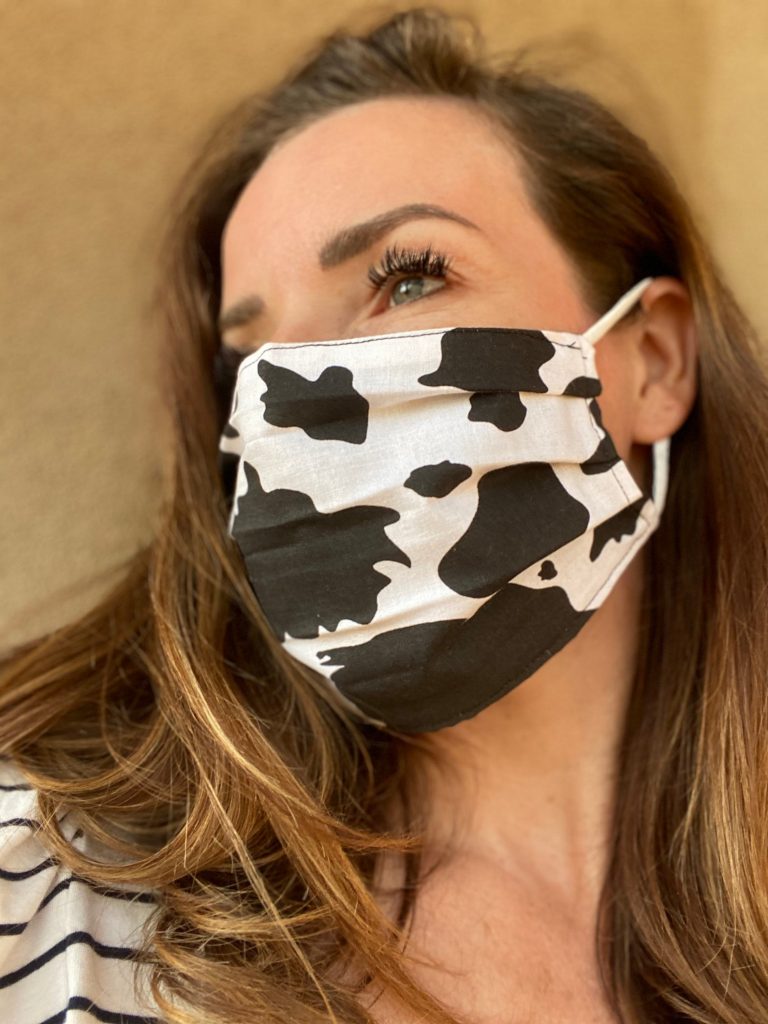 #8: Fine Art Painting Masks –
Wear a mask that evokes the "Old Masters" and bring art to life in a new way! This mask is $13.99, and the shop has a variety of styles!
Shop here.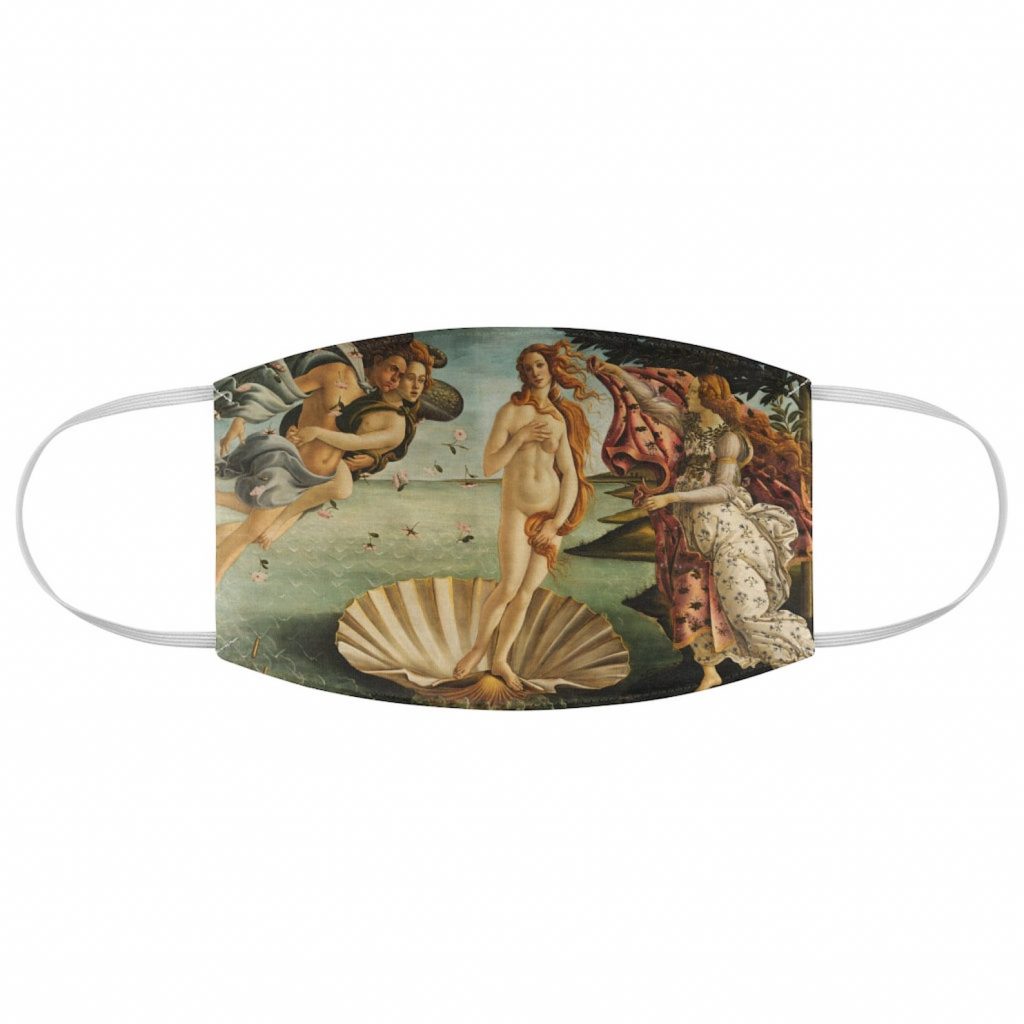 #9: Schitt's Creek Mask – "Fold in the cheese!"
One of my fave shows is "Schitt's Creek," and this mask is inspired by an ICONIC scene in the show.
Snag yours here!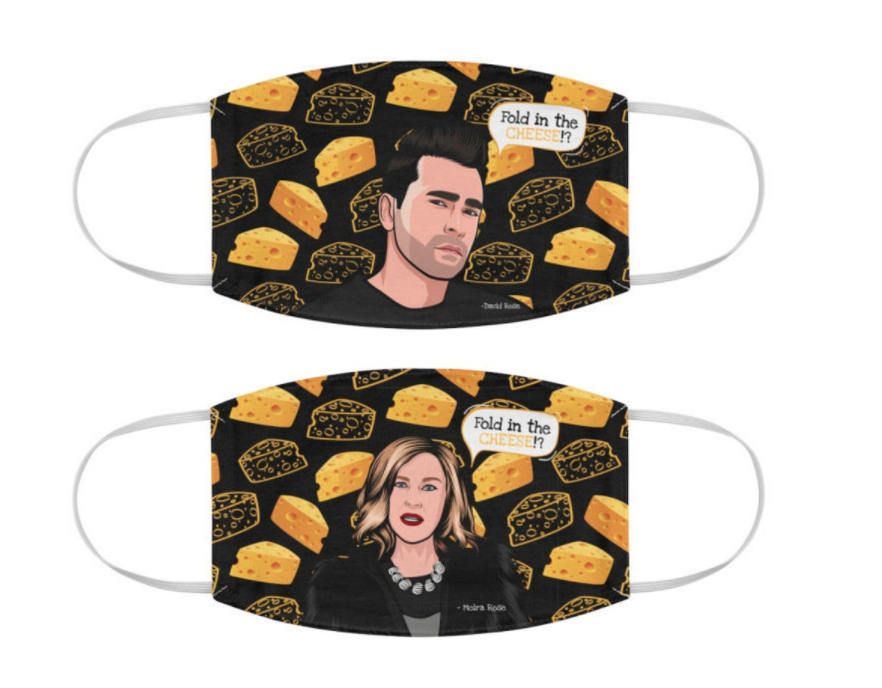 #10: Abstract Black & White Fabric Face Mask
I love the abstract lines of this fabric face mask, and this mask will go with a variety of outfits – especially if you love a black t-shirt!
Shop here!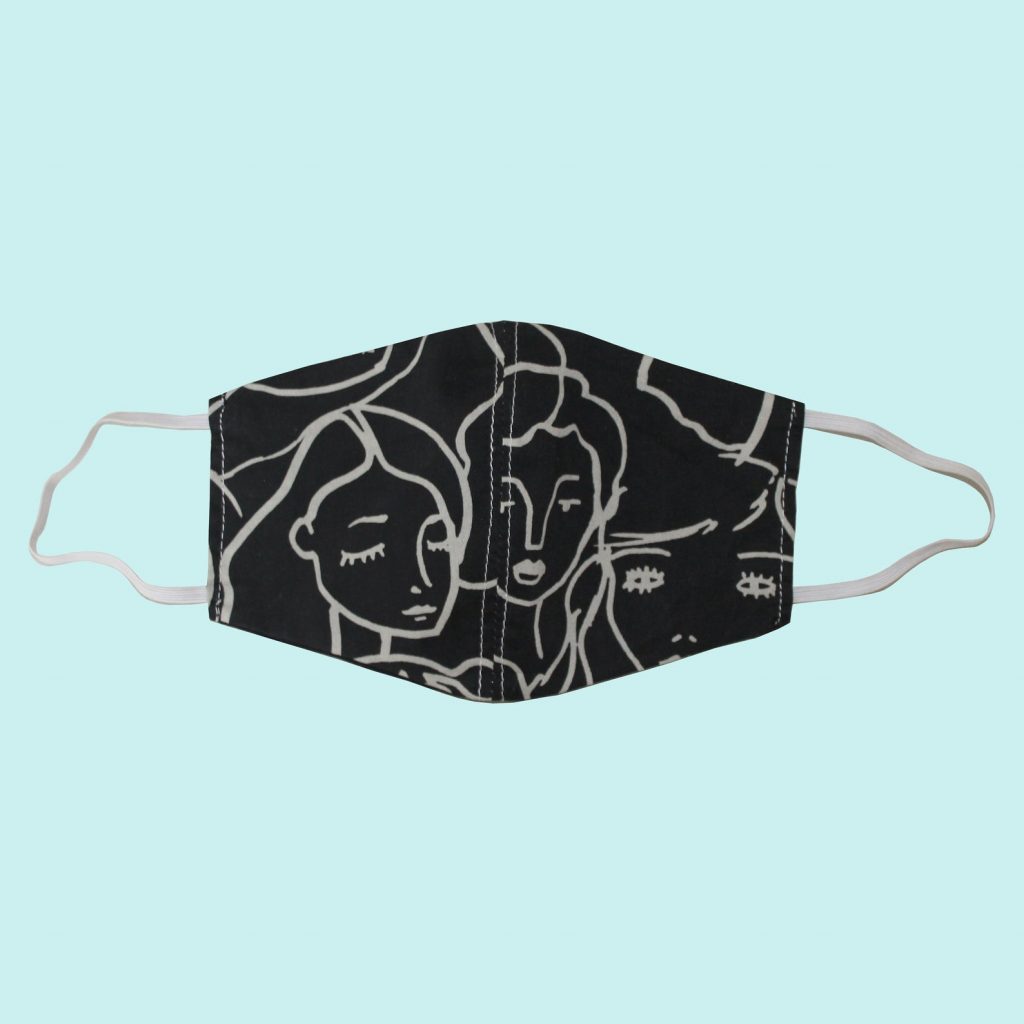 #11: Leather Steampunk Fashion Face Mask
I'd wait until fall to break out this leather fashion face mask, and holy wow is it impressive!
Priced at $55.54, the leather working is gorgeous!
Shop here.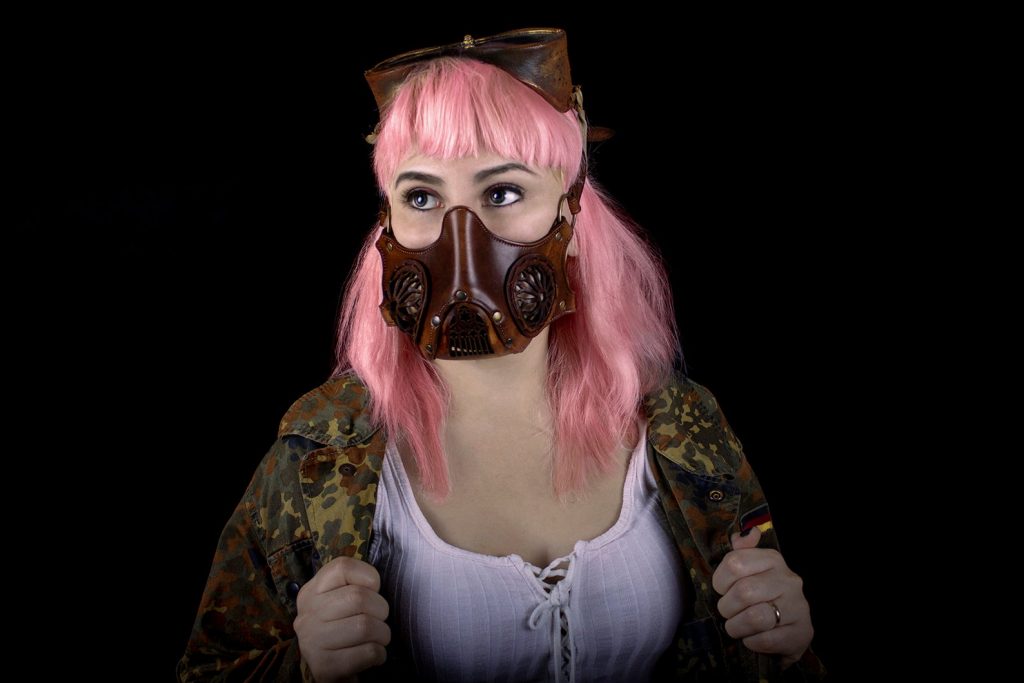 #12: Embroidered Linen Fabric Face Mask
I love the beautiful embroidery on this mask! Perfect for the house plant parents among us!
More details here.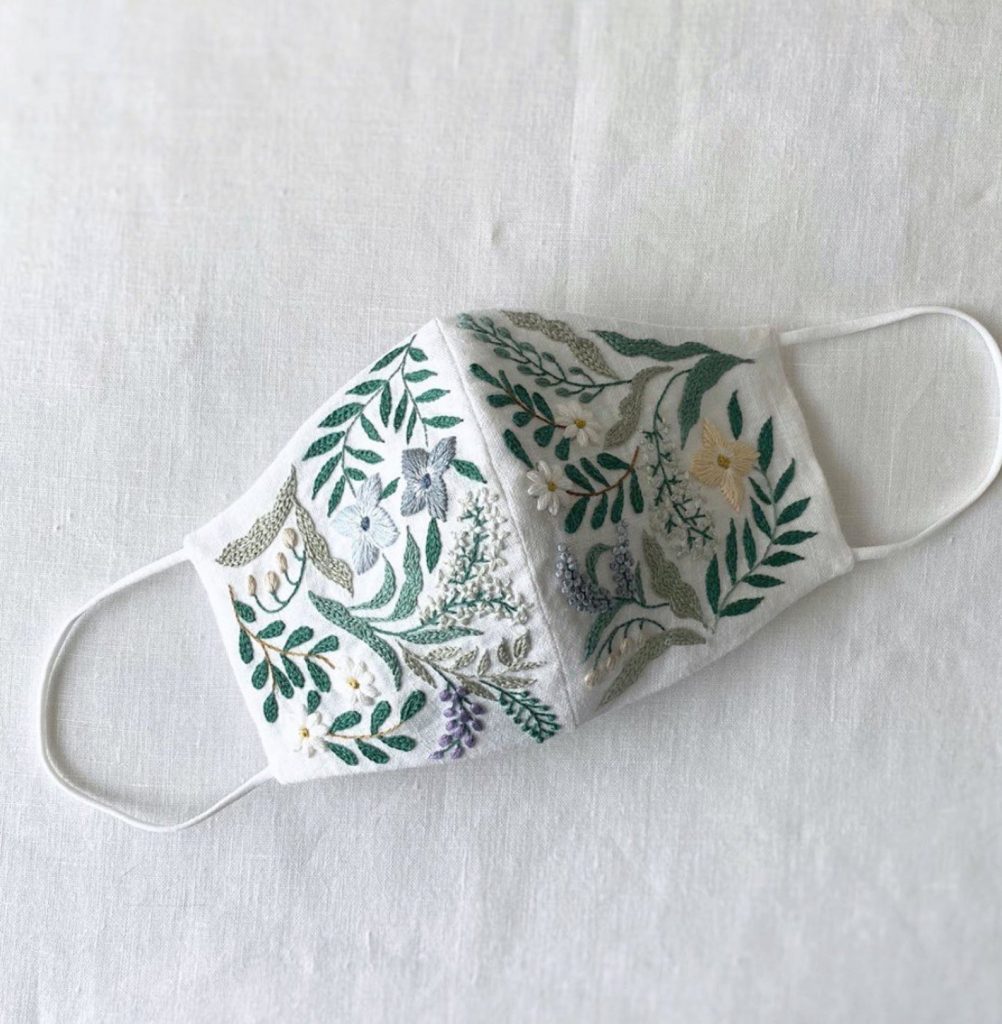 #13: 3 Layer Fashion Lace Face Mask
I loveeee the layers on this gorgeous mask! The pearl and lace detailing are divine, simply divine!
Shop here.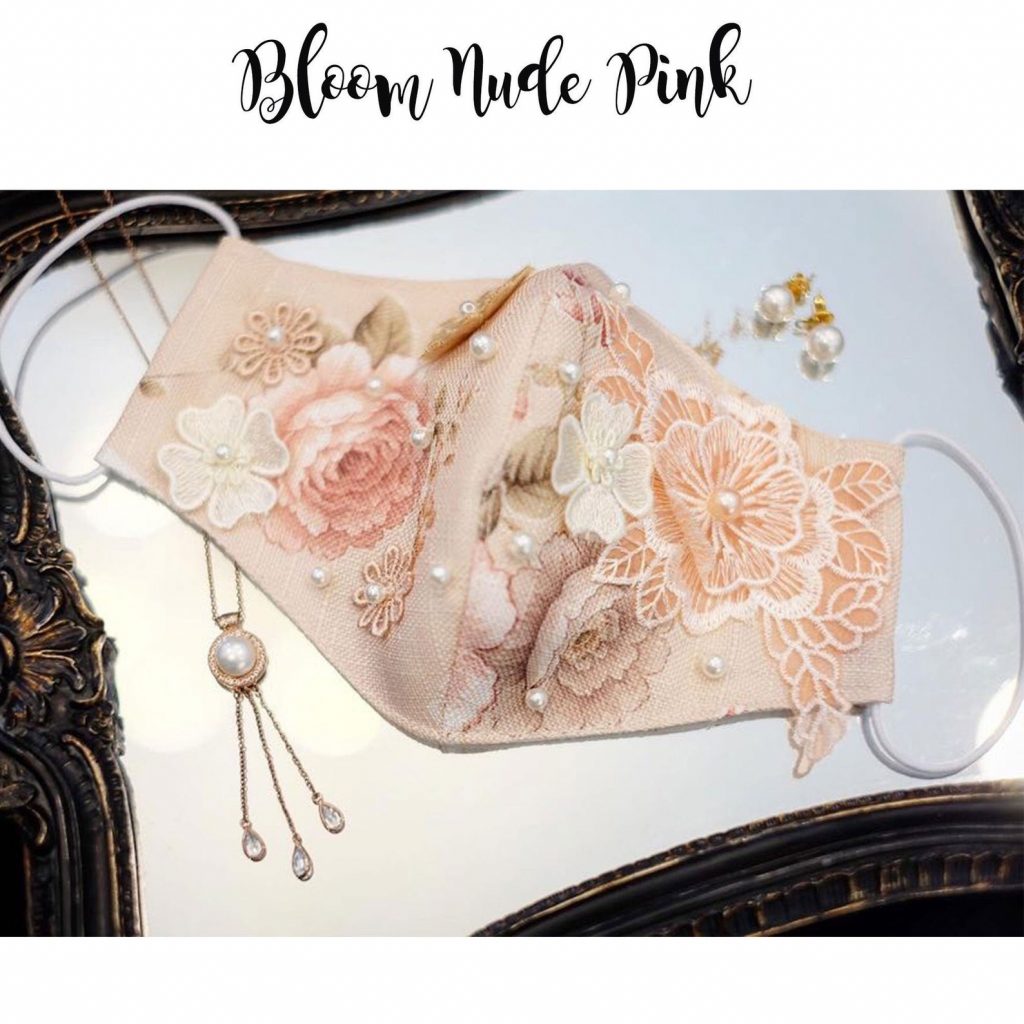 Have Face Mask OOTDs?
I'd love to see your fashion ensembles featuring an EXTRA AF mask! Send me a link to your outfit post on social media via Instagram DM or on Twitter!