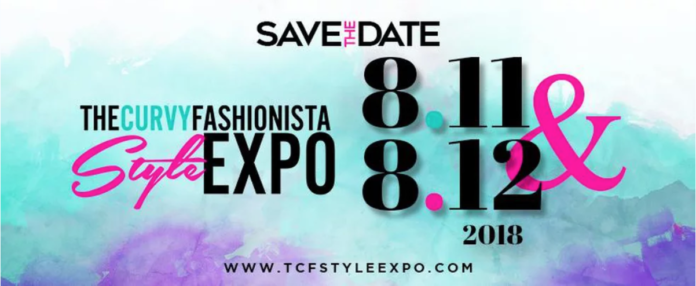 Hey there! This post contains affiliate links.  Using my links means I earn a commission, which helps me create more rad content.  More on affiliates here.
And, before I entered the land of self-employment, I worked for a few different non-profits and startups in marketing and design!  I've managed and planned events from 100 to 1,000 people, and been responsible for wayyyy more than my paygrade for conferences with 13,000+ people.
I've had a few of my friends who own plus brands ask me about vending at events like The TCF Style Expo, so I've decided to use my experience to create a handy dandy blog post with tips on how to vend at a conference.
Note:  The Curvy Fashionista has not requested or paid for this blog post.  I'm writing it because sharing is caring!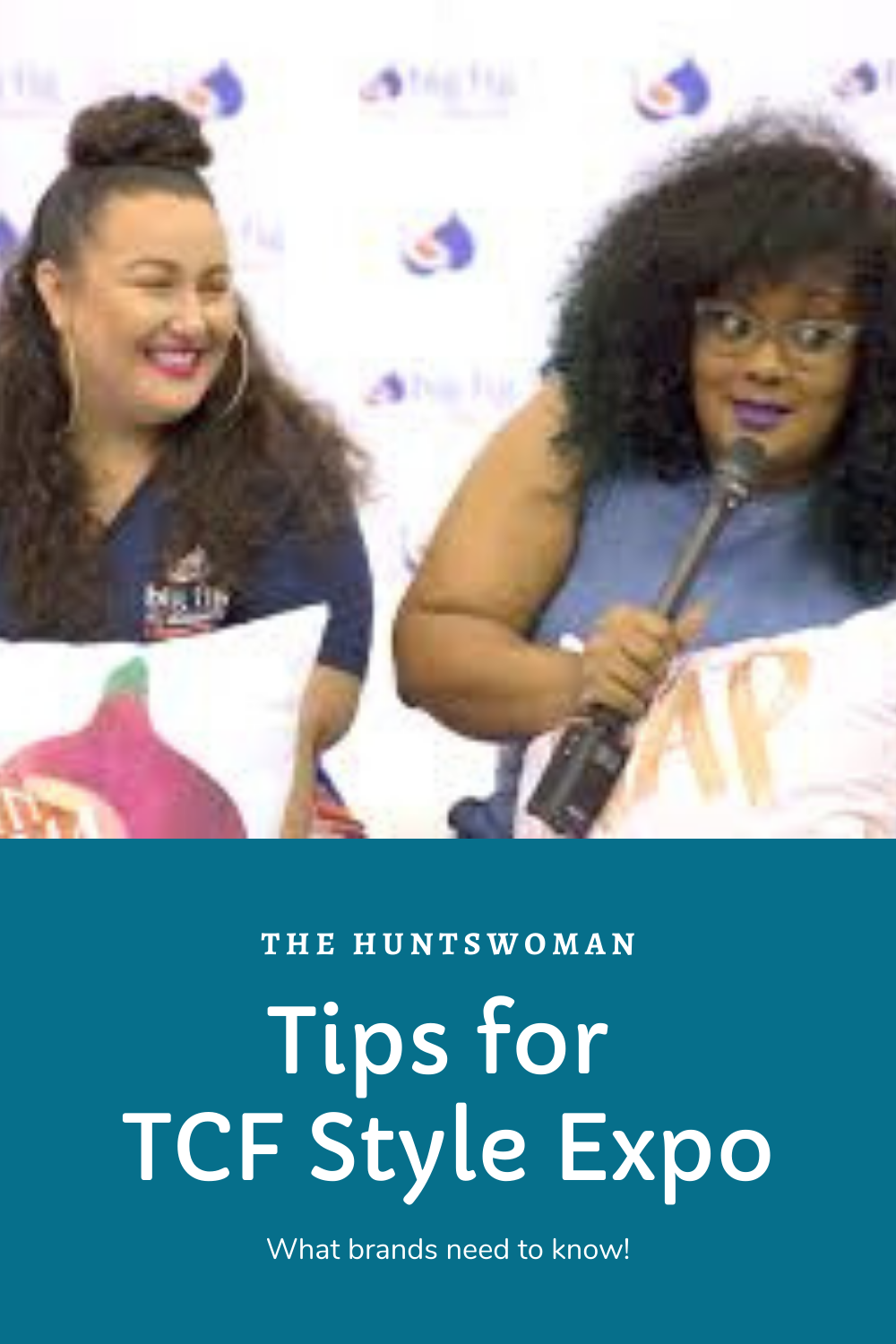 #1 TCF Style Expo Tip:  Engage on Social Media (Pre, During and Post Event)
One of the top mistakes I see a brand make is not engaging with attendees online about the event!  Most conferences have a hashtag, and attendees are using it!
Drive traffic to your booth by authentically engaging with people about the event.  On some occasions, this may mean you have a team member  back at the ranch (who isn't at the event), find attendees to engage with.  Do more than say, "Come by our booth!" to every person who uses the event hashtag.  Be specific in your engagement!
You can post selfies of you/your team in your booth, of attendees trying on your clothes or live tweet keynote addresses and panels.
#2 TCF Style Expo Tip:  Run Your Own Contest or Giveaway
Utilize the attendees who are already in your booth, by holding a social media contest.  Encourage them to take a selfie in front of a mini step and repeat, and randomly choose a winner who will receive a product or gift card.
You may need to "seed" the campaign, by having a few friends who are already attending be the first to use the hashtag.
#3 TCF Style Expo Tip:  Offer a Range of Price Points
Some people arrive at the TCF Style Expo ready to SHOP until they drop, and others are more interested in learning about brands and doing some window shopping.
Be sure to bring accessories or lower priced items in addition to your more expensive items.
 Sunglasses, jewelry, etc!  Mix it up!
#4 TCF Style Expo Tip:  Take Online Orders
If your pieces are one-of-a-kind, or you want to use TCF Style Expo to boost sales for a new collection, having pieces that a customer can see, touch (or even try on!) and take online orders for the pieces at the expo.  You may want to offer "Expo Only" prices to incentivize orders AT the event, avoiding "Oh, I'll order it later!" responses.
Taking online orders, and bringing a few pieces to try on, is also a great idea for out of town folks who don't want to pack up a ton of merch and bring it.
#5 TCF Style Expo Tip:  Have More Than One Person in The Booth
Y'all, this weird phenomenon happens at ALL conferences, where there can be a TON of people on a trade show floor, but attendees studiously avoid a booth – because it has only one person in it.
Having another person in a booth gives you someone to focus your attention on, so a prospective customer doesn't feel your laser-like eyes on them as they enter.
If you don't want to fly out additional team members, I definitely recommend partnering with a blogger or influencer.  They can act as a sort of "booth babe" (I hate that term),  to chat with attendees (and you!), and they'll likely cost less than an employee's airfare+travel+hotel.
(This is the part where I let you know I'm going to TCF Style Expo, and I'd love to work with a brand on the trade show floor!)
#6 TCF Style Expo Tip:  Give Something Away
Okay, so you don't want to put your logo on a bunch of pens or stretchy bracelet (those are usually thrown out), but you should still offer something for folks to take with them!
Personalize some mini candy by wrapping a Dove chocolate or other goodie in a small piece of paper with your logo on it.  Small pins are also a hit with crowds, are inexpensive and can include your logo!
If you do want to invest in a mass produced giveaway item, I recommend compacts, canvas tote bags and sassy bumper/laptop stickers.  Stay away from USB sticks, pens, sweat bands, headphones, etc.
You can ALSO run a giveaway, where attendees enter by signing up for your newsletter!  GET THOSE EMAILS, BABE!
#7 TCF Style Expo Tip:  Step Out
Get in front of your dang table!  I cringe whenever I see brand reps sitting behind a table, because it makes entering a booth feel like going into the principal's office!  You don't need to stand all day, but be sure to put your chairs in FRONT of your table.
Are you interested in becoming a vendor at the TCF Style Expo?  Check out the information on the conference by clicking here.
What to Read Next —>
Looking for more fun guides and posts like this one?  Here are a few more posts I've written that I think you'll enjoy!
You're Invited!! Join VIP!
If you want to stay up-to-date on fashion blog posts and guides like this one, I recommend joining me on your favorite social media platform (Instagram, TikTok & Twitter).  I'd love to connect on your favorite platform!
More of an email kind of person?  Subscribe to my fashion-focused email list here, and/or my business focused email list here!