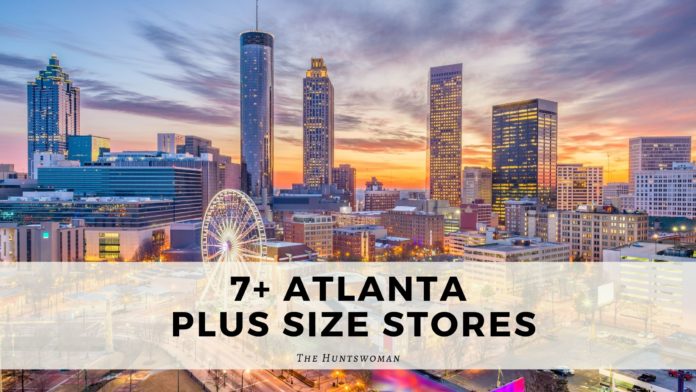 Hey there! This post contains affiliate links.  Using my links means I earn a commission, which helps me create more rad content.  More on affiliates here.
Are you trying to figure out where to shop for plus size clothing in Atlanta, Georgia?
As a plus size shopper, I know it can be pretty hard to find plus size clothing stores that you can shop iN PERSON! I love to visit Atlanta, because there are so many rad plus size models and plus size designers in the area! Buuut, even with so many cool and trendy plus size fashionistas in the area – it can be hard to know what stores to check out!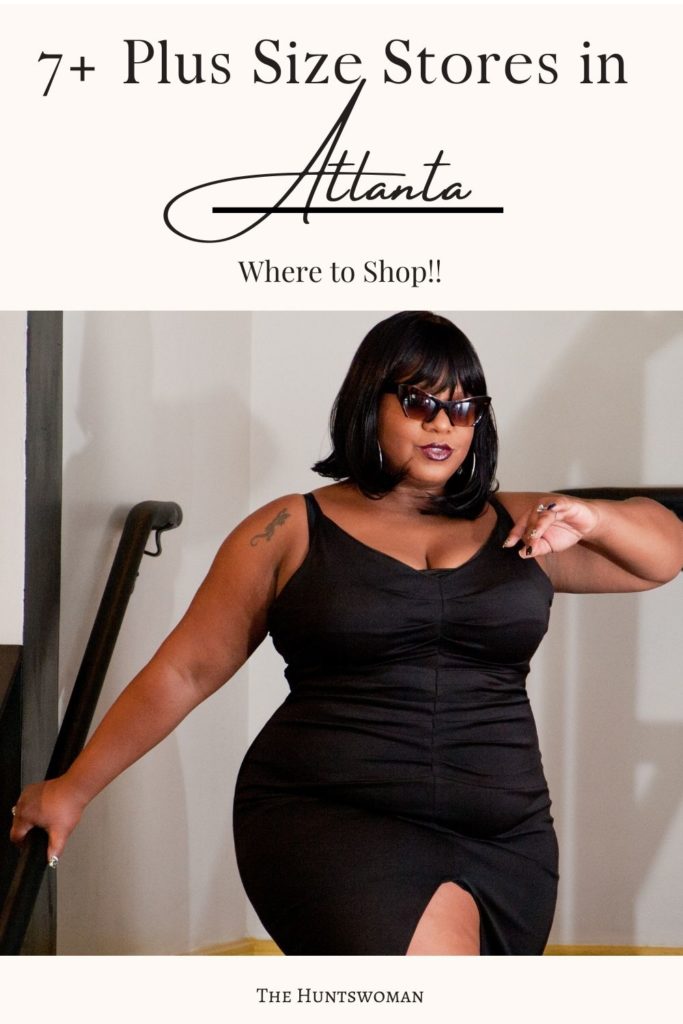 Plus Size Clothing Stores in Atlanta
Today on the blog, I'm sharing my own personal recommendations of where to shop for plus size clothing in Atlanta, Georgia, as well as some cool plus size clothing stores I want to shop at in the future.
I've done my best to share location, the sizes the brand carries, etc!
Let's get shopping!
[Note: Sometimes store locations move or close. Be sure to call ahead to double check the address!]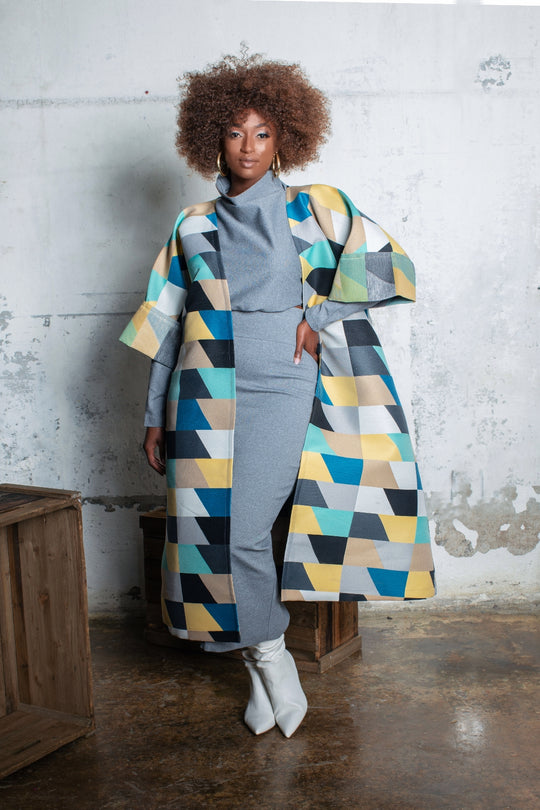 JIBRI is a beloved plus size Atlanta brand, worn by a number of plus size stars, celebrities and influencers! I am really impressed with their styles, and I love love loveee the JIBRI pieces I own!
From the brand: "Jasmine Elder is an American fashion designer and the creator of the plus size contemporary women's label, JIBRI. JIBRI is dedicated to creating garments for the fashion-conscious curvy woman (size 10-28)."
Currently, it doesn't look like JIBRI is accepting in-person appointments, so be sure to email if you'd like to shop in-person!
Check out this Atlanta plus size brand here!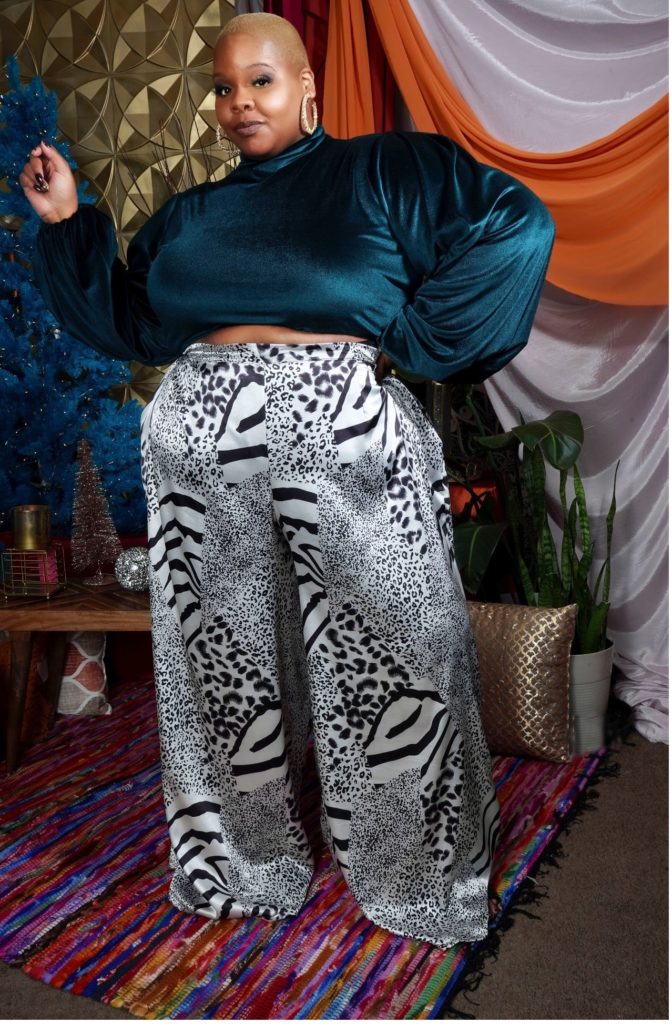 A'Shontay Hubbard is the designer and CEO of Christian Omeshun, a plus size brand based in Atlanta. A'Shontay is known for her custom plus size gowns, plus size wedding dresses and other event clothing!
Shopping is by appointment only.
Christian Omeshun also carries a RTW line of everyday luxury pieces.
Shop this Atlanta-based plus size clothing brand here!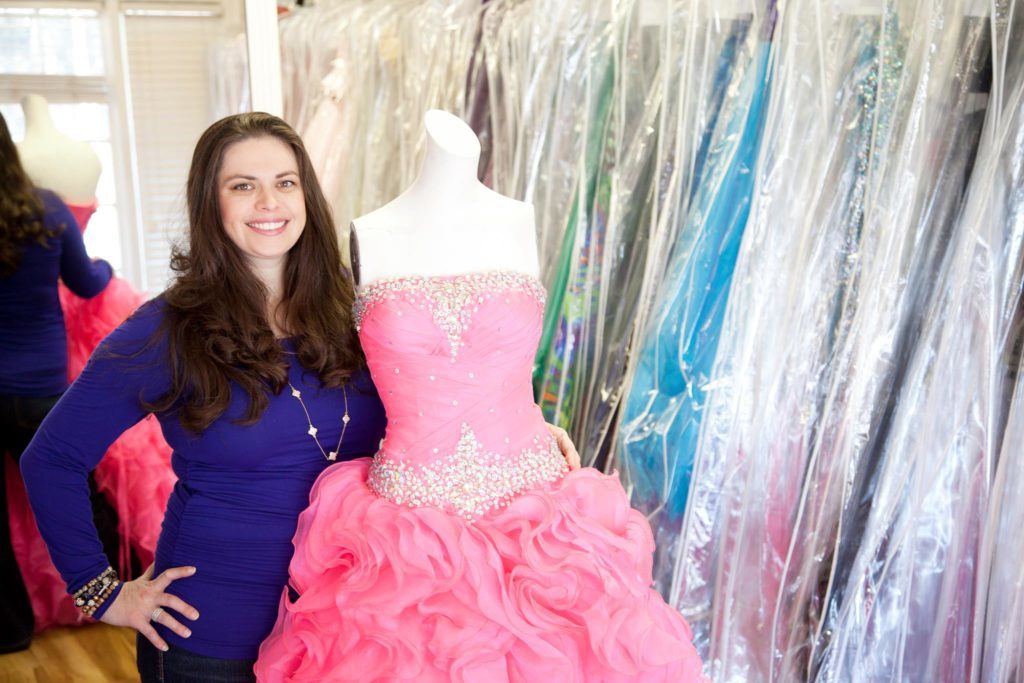 First up on our list of plus size clothing boutiques in Atlanta is "Back By Popular Demand," a women's consignment store.
From the brand: "With 2 locations to serve our clients, we fill over 10,000 square feet of the best in both affordable and designer fashions. Our Lilburn location is located in the heart of Gwinnett county on Lawrenceville highway and has over 8,000 square feet of Ladies & kids fashions and accessories in sizes 00-28."
Address: 4915 Lawrenceville Hwy STE A, Lilburn, GA 30047
Check out this Atlanta plus size clothing store here!
<< Want more plus size shopping resources? Subscribe to my email list HERE for these rad resources!>>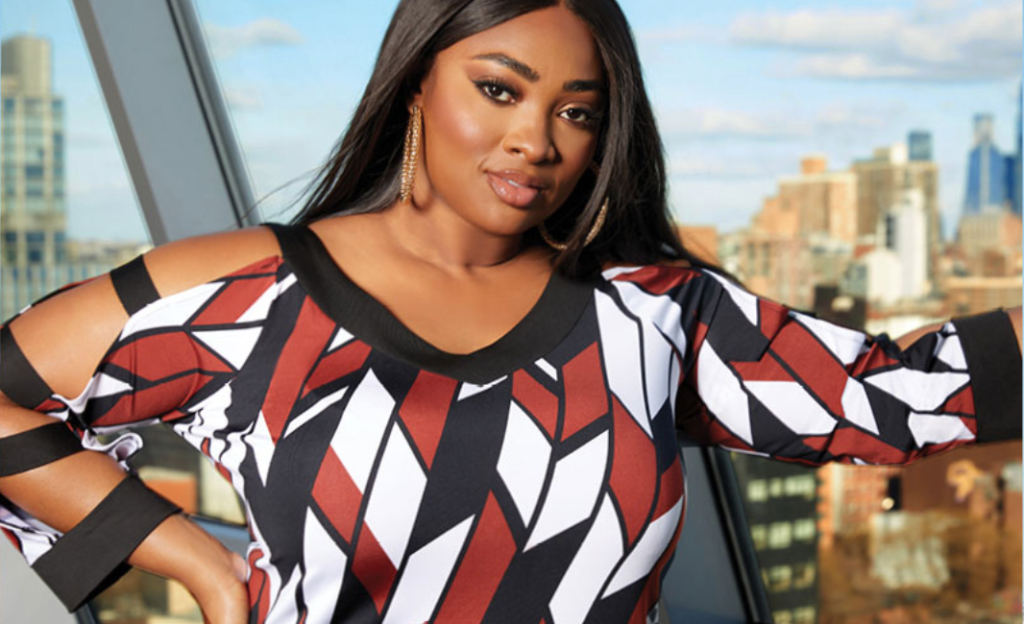 I am such a fan of Ashley Stewart, and I was stoked to see they have plus size clothing store location in Atlanta, Georgia!
From the plus size fashion brand: "Founded in 1991, Ashley Stewart is a leading fashion, multi-media brand serving curvy women around the country."
Address: Camp Creek Market Place, 3755 Carmia Dr SW, Atlanta, GA 30344
Sizing: Up to a size 32
Shop plus size clothing in Atlanta here!
Lane Bryant is a staple in many plus size wardrobes, and they have a number of plus size stores n the Atlanta area! Lane Bryant carries clothes in up to a size 40 on their site, but I have not seen a size 40 in-store.
If you'd like to shop for plus size clothing in-person, here's a hack: Order the clothes you want to try-on online, ship them to a tore and then try them on there. After you're done shopping, you can return the items from your online order that didn't work!
Address: 2955 Cobb Pkwy SE Space 210, Atlanta, GA 30339
Check out plus size clothing at Lane Bryant here!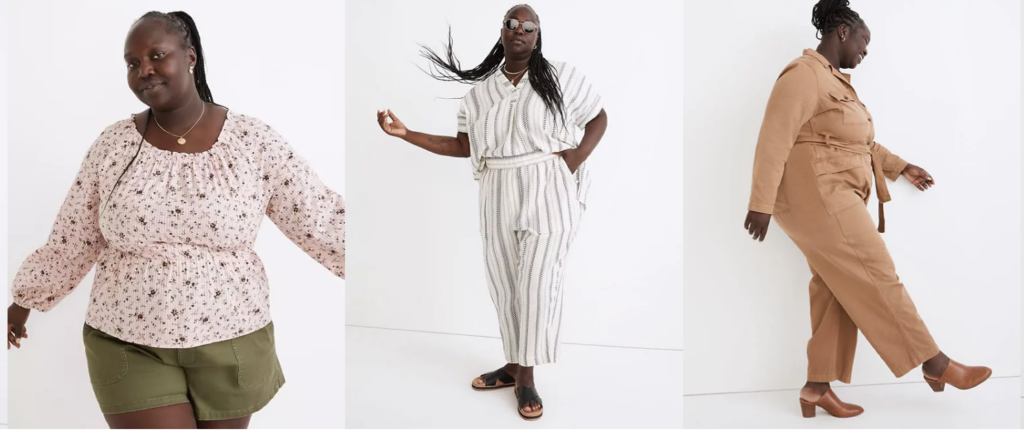 Madewell has plus size clothing stores in Atlanta, buuut IDK the status of how many plus size options they have in-store. [Madewell makes sizes 0-28W.]
From the Madewell site: "For those who prefer shopping IRL, we get it. Currently, all Madewell stores carry a selection of Plus denim and select stores have additional styles as well (find one near you here). We'll keep you posted as we work towards our main goal: to offer the entire Plus collection in stores and online."
Locations:
675 Ponce De Leon Ave NE E178, Atlanta, GA 30308
3393 Peachtree Rd NE SPACE 3005A, Atlanta, GA 30326
4400 Ashford Dunwoody Rd NE Suite 2575, Atlanta, GA 30346
Shop plus size clothing at Madewell here.

Another plus size staple of my wardrobe is TORRID! The brand carries up to a size 6X, but availability in-store usually stops around a 4. I recommend ordering pieces online + trying them on in-store if you're shopping for a 5X or 6X. [I don't think this is fair, to be clear! Just sharing real advice. <3]
Addresses:
1000 Cumberland Mall Spc 130, Atlanta, GA 30339
4400 Ashford Dunwoody Road, Space 1705 Atlanta, GA 30346
400 Ernest W. Barrett Parkway, Space #S13 Kennesaw, GA 30144
Shop plus size clothes in Atlanta here!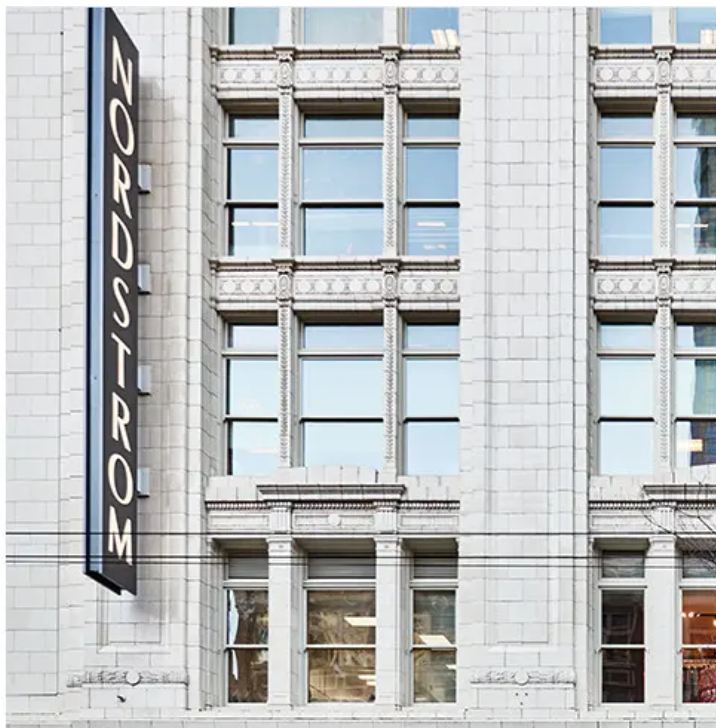 So, when I was writing this guide on where to shop for plus size clothing in Atlanta, my friend, Joella Duncan, shared this intel with me!
"Nordstrom at Perimeter has a good amount of plus size clothing," she shared. "Brands include SKIMS, Good American, CeCe, Madewell, Treasure & Bond ["Nordstrom made" brand], Spanx, Halogen Zella, Vince Camuto, Wit & Wisdom, Kit from the Kloth and TopShop."
Address: 4390 Ashford Dunwoody Road NE, Atlanta, GA 30346
Shop plus size clothing at Nordstrom's here!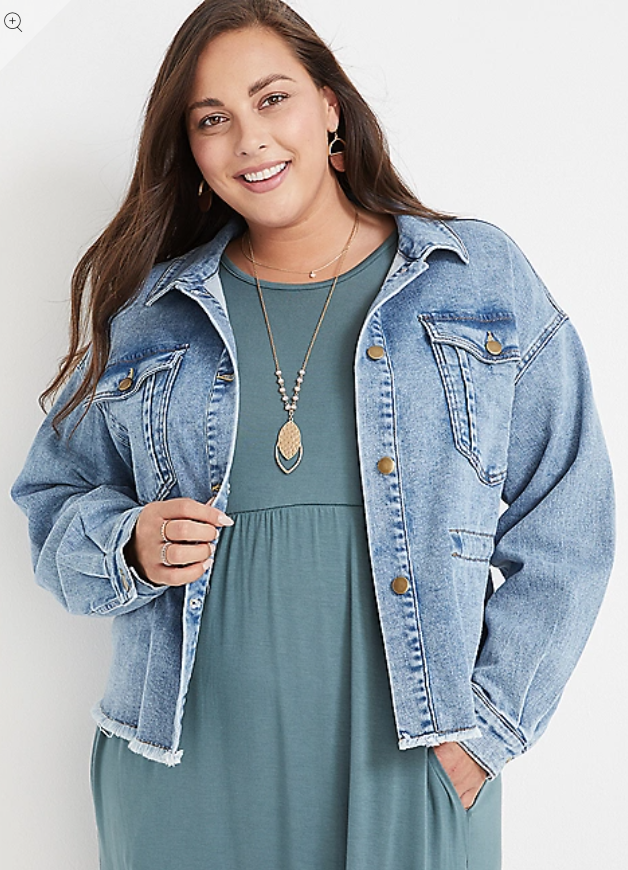 Ok, so the closest Maurices to Atlanta is about an hour outside of Atlanta proper, in Callhoun, GA. I wanted to include this casual plus size clothing brand [goes up to a size 3X], and you can decide if you want to make the drive!
Address: 455 Belwood Road Space A013-014 Calhoun, GA 30701
Shop plus size fashion in Atlanta here!
What Plus Size Brand in Atlanta Did I Miss?
I had a hard time researching for this blog post, as a lot of plus size boutiques in the ATL area don't have a website! If I've missed your brand AND you have a brick and mortar location, please contact me to be added to this guide to the best plus size clothing stores and curvy boutiques in Atlanta, GA!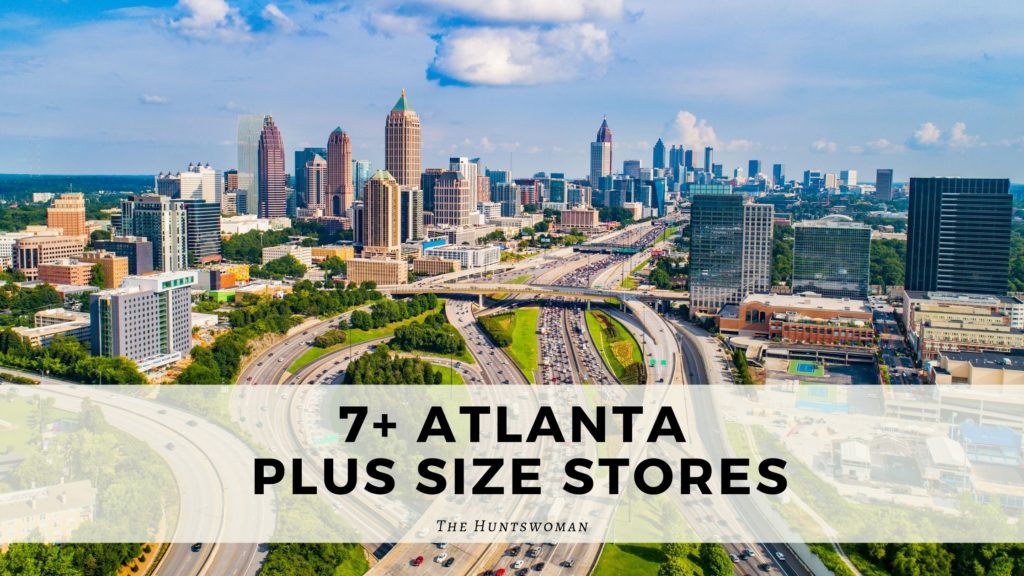 What to read next —>
Stay in Touch for More Plus Size Fashion Reviews!
I send the *very best* plus size fashion tips + guides via email, every week! (Sometimes I throw in info on negotiating a salary, travel – and other rad tips to live a fun life!)
Subscribe to my email list HERE for these rad resources!