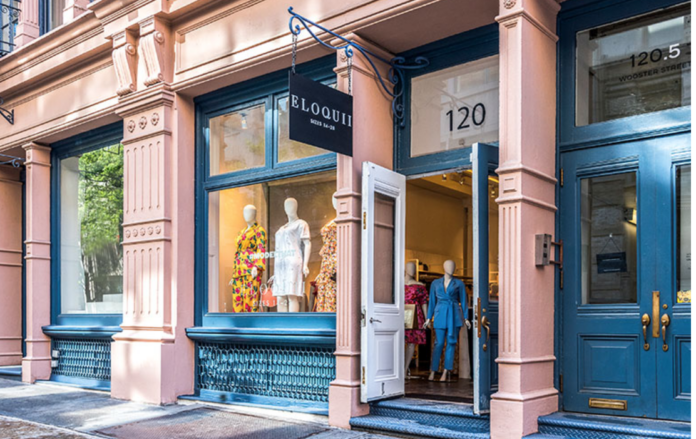 Hey there! This post contains affiliate links.  Using my links means I earn a commission, which helps me create more rad content.  More on affiliates here.
Even though 67% of women are plus size, it's pretty hard to find brick and mortar stores that one can shop in!! I travel to New York City regularly, and while the city is known as a shopping destination, it can be pretty hard to figure out where to find plus size stores.
Below, I've shared a list of where to find plus size shops in NYC, along with my thoughts on their offering and selection.
Did i miss a store? Be sure to drop me a line so I can add it!!
[Heads up! This post was originally published on January 21, 2020. It was updated April 10, 2022. Be sure to call ahead to ensure a plus size shop listed is open!]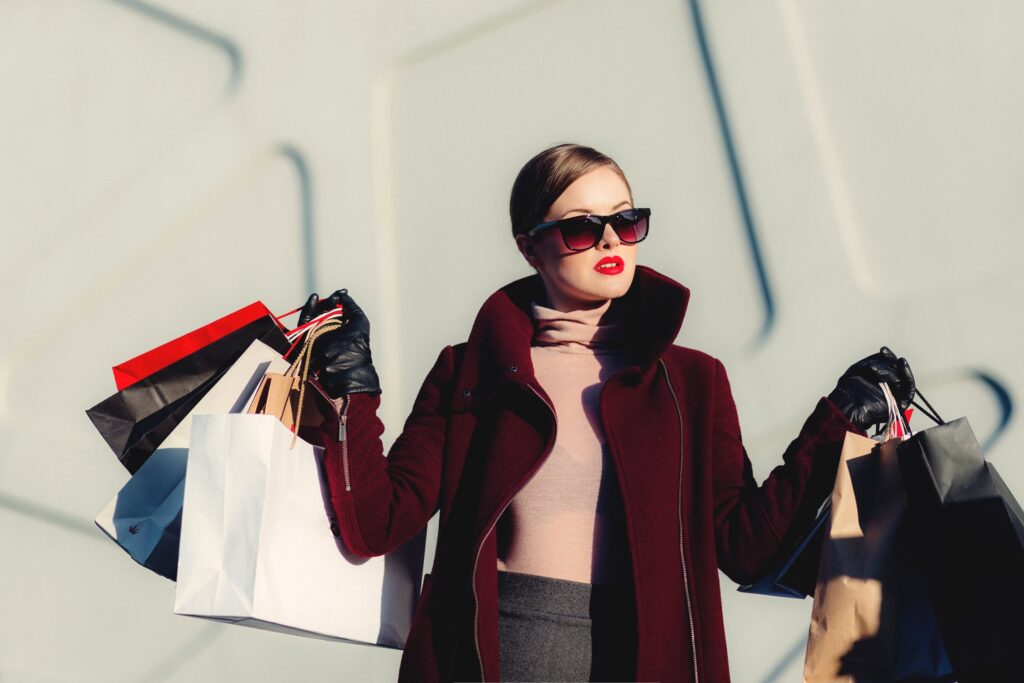 Plus Size Shops in Brooklyn & Manhattan
All of these plus size stores are located in either Brooklyn or Manhattan. I've organized the list by plus size stores and curvy boutiques that are still open after everything that has happened after March 2020.
I'm hopeful that plus size stores will come BACK, so I've included stores that had to close their physical locations. I've noted these stores that are currently closed -and I recommend that you check them out! They may have a pop up or other event while you're in town.
Alright, let's get to our round up of plus size stores in New York City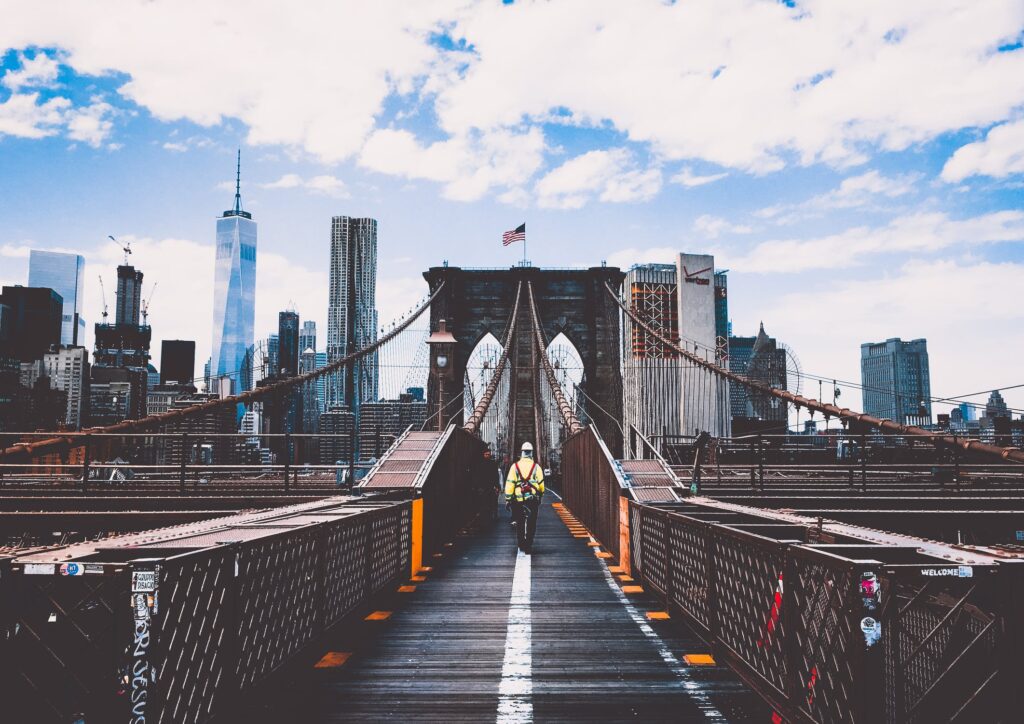 NYCPlus Size Clothing Store #1: Universal Standard in SoHo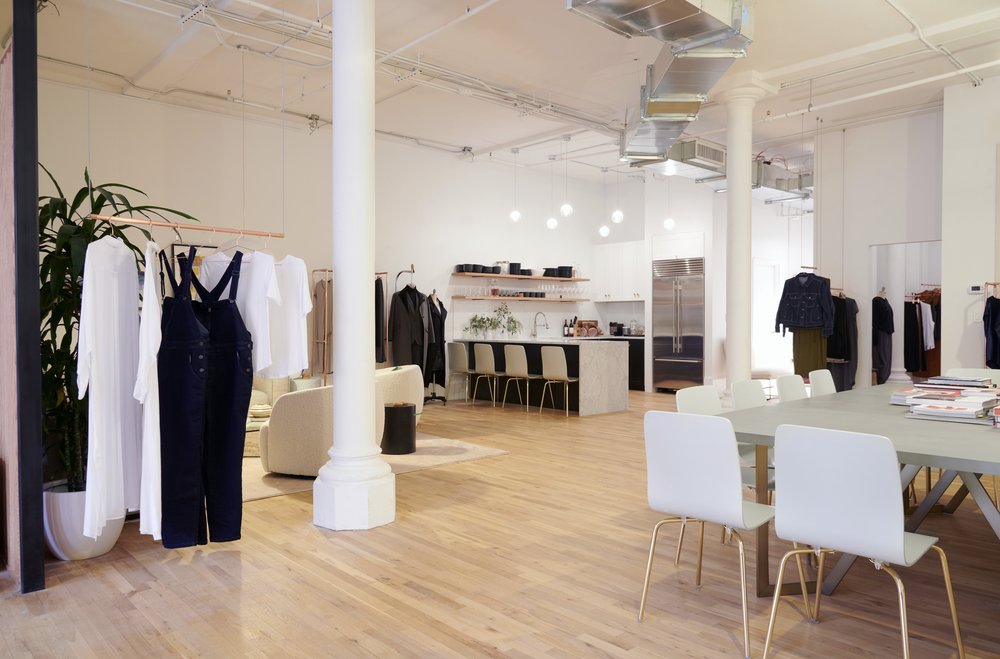 First up on plus size clothing stores in NYC, we have Unversal Standard! This store is located in SoHo, and I had a blast visiting the space with some of my plus size besties.
Sizing: Universal Standard is known for its workwear and luxe plus size outerwear, and they offer sizes 4XS to 4XL
They recently moved locations, so I'm unsure if this photo is of the most recent store (found on Yelp!), but I think it imparts the Universal Standard vibe.
Address: 192 Mercer St fl 4, New York, NY 10012
An appointment is required to shop! Please book here.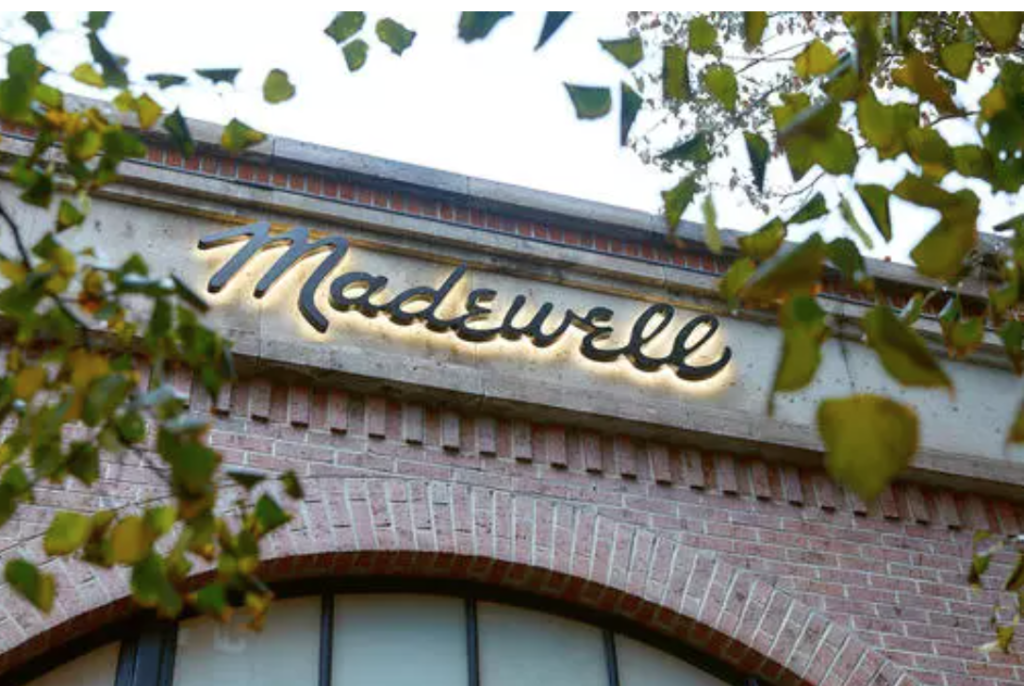 Madewell is a bit newer to the plus size space, and they are killing the game – being a fan favorite of many a blogger.
There are *6* Madewell locations in NYC:
Madison Avenue: 1144 Madison AvenueNew York, NY 10028
5th Avenue: 115 Fifth Ave New York, NY 10003
Hudson Yards: 20 Hudson Yards Suite RU225 2nd Floor New York, NY 10001
Columbus Ave: 211-217 Columbus Avenue New York, NY 10023
Brookfield Place: 230 Vesey St. Suite 105 New York, NY 10281
Soho: 486 BroadwayNew York, NY 10013
Shop plus size clothing at Madewell here!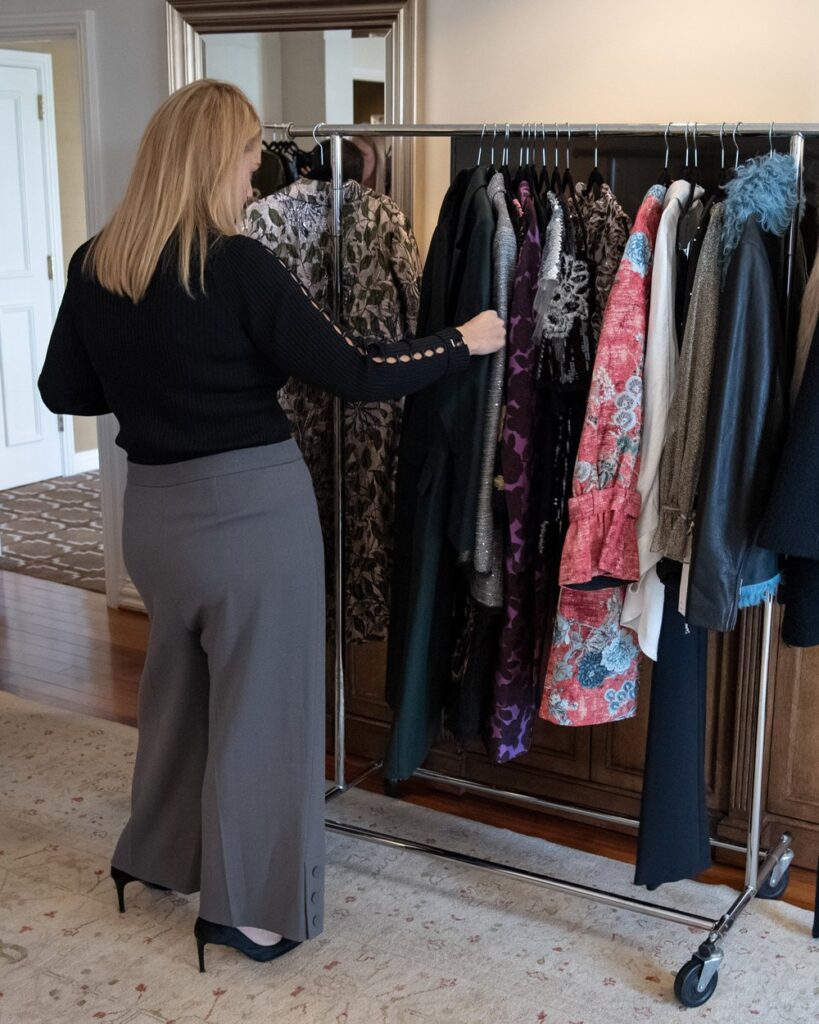 11 Honoré is one of my favorite plus size brands. The brand partners with high end and luxury designers like Christian Siriano, Carolina Herrera, Tanya Taylor, etc.
Sizing: 11 Honoré offers plus size designer clothing in up to a size 24.
11 Honoré has 2 client services reps in New York City, who specialize in luxury plus size clothing. From the brand: "Our Client Services team implements highly personal attention into the 11 Honoré experience, giving shoppers access to designer collections and custom looks, plus expert styling and fit advice for finding the perfect piece no matter the occasion."
Contact the New York City client service reps here.
There are a multitude of Anthropologies in NYC, but word on the street the one at Rockefeller Center is the one you want to visit to snag plus sizes.
Be sure to call ahead to make sure they are stocking plus sizes, as some stores have had their plus section go away, ugh!
Address: 50 Rockefeller Plaza, Rockefeller Center, New York, NY 10020
Shop plus size clothing in here.
Plus Size Clothing Store #5: HENNING
Founded by plus size model and fashion editor, Lauren Chan, HENNING is a high end suiting and workwear brand for plus size babes. You can book a showroom appointment by emailing hi@henningnyc.com.
OMG! This is one of my favorite store, EVER! (I interviewed the owner, Alexis Krase, here!) Plus BKLYN is a resale and plus size vintage store in NYC, carrying gently used plus size thrift and vintage pieces. They're located just off of the subway in Brooklyn!
On a recent trip to NYC, I actually brought a suitcase full of clothes to sell to the store. I definitely recommend visiting!
490 Metropolitan Ave, Brooklyn, NY 11211
Shop plus size clothing at Plus Bklyn here!
NYC Plus Size Clothing Store #7: La Cera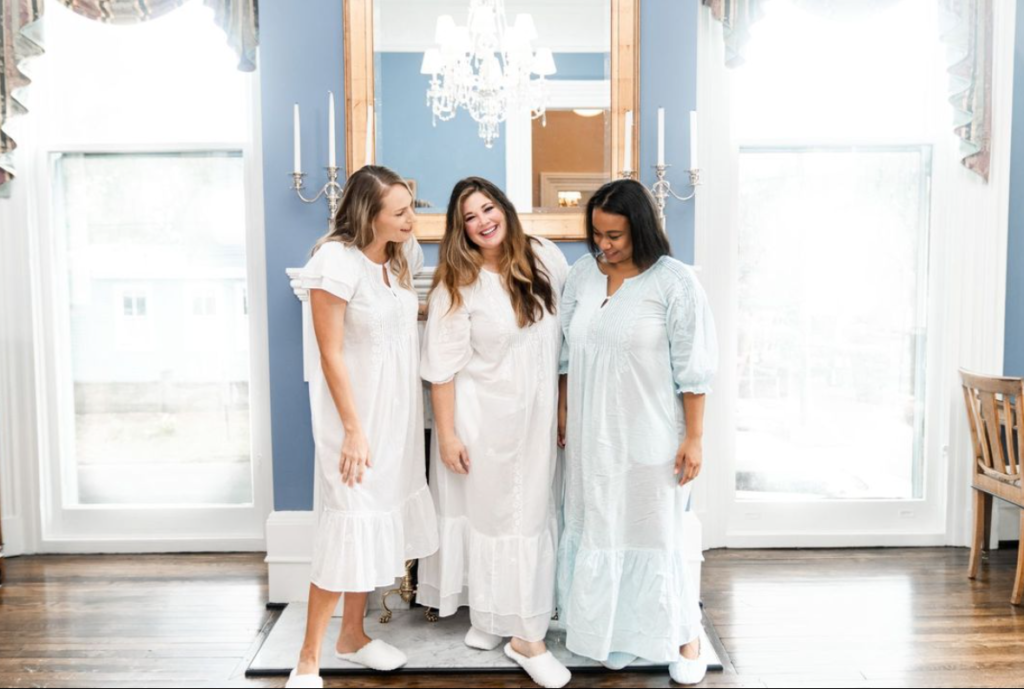 I hadn't heard of La Cera until I started searching for plus size boutiques and stores in NYC. This brand is similar to a Catherine's or Lane Bryant.
42 W 39th St 17th floor, New York, NY 10018
Check out their plus size clothing here!
NYC Plus Size Clothing Store #: Lane Bryant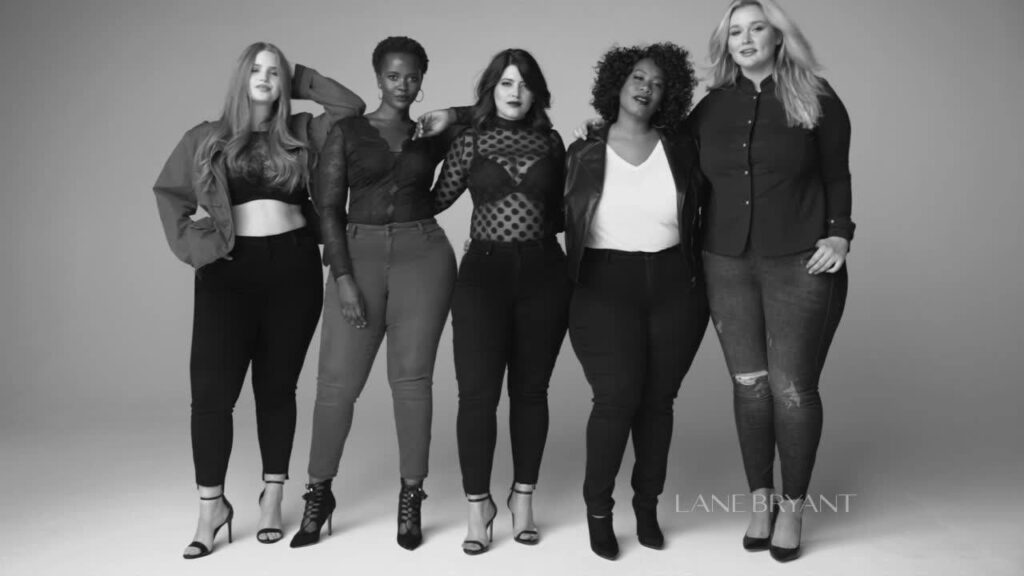 Where would we be without LB?! International travelers will definitely want to stop by one of the half-dozen Lane Bryant locations. I've separated them out by neighborhood below, so you can more easily plan your trip.
Sizing: Lane Bryant carries up to a size 40 online, and I've found they stop at around a size 28 in-store.
If you want to try on clothes in-store, it may be a good idea to order clothing online and have it shipped to the store. Then, you can try on clothes in-store that you think you want, and return the ones [if any!] that don't work!
Manhattan: 224 W 125th St #222, New York, NY 10027
Brooklyn:: 410 Gateway Dr, Brooklyn, NY 11239
The Bronx: 54 W 225th St, The Bronx, NY 10463
Shop plus size clothing at LB here!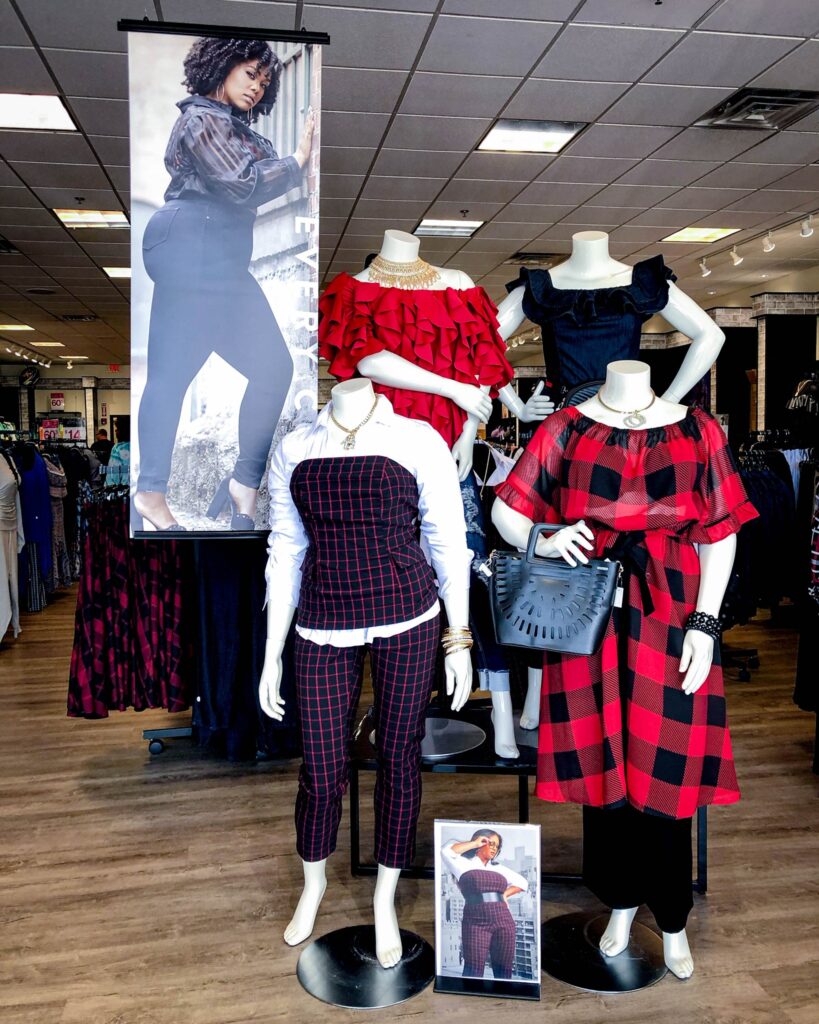 There are a lot of Ashley Stewart locations selling plus size clothes in NYC! If I were you, I'd go to an area where there' only one plus size store (ie Plus BKLYN or Universal Standard), and then find the closest Ashley Stewart to that store!
Ashley Stewart is the place to go for bold and statement making fashion.
Brooklyn: 1573 Pitkin Ave, Brooklyn, NY 11212
Brooklyn: 1449 Rockaway Pkwy, Brooklyn, NY 11236
Brooklyn: 1222 Fulton St, Brooklyn, NY 11216
Bronx: 2899 3rd Ave., Bronx, NY 10455
Bronx:  2130 Bartow Ave, Bronx, NY 10475
Shop plus size clothing at Ashley Stewart here!
NYC Plus Size Clothing Store #9: Torrid
Last but NEVER least is Torrid! There's about 3 in NYC (I thought there would be way more!), and they're located in Brooklyn, The Bronx, and Staten Island.
Sizing: Torrid goes up to a size 6X, and I find most stores carry almost all pieces in up to a size 4X
Locations:
Brooklyn: 2145 Ralph Ave, Brooklyn, NY 11234
Bronx: 2192 Bartow Ave Spc 192, Bronx, NY 10475
Staten Island: 2655 Richmond Ave Ste 2635, Staten Island, NY 10314
Yonkers: 2468 Central Park Ave, Yonkers, NY 10710
Shop plus size clothing at Torrid here!
Many new brides decide to go shopping for a wedding dress and take a glamourous trip while they're at it – and I'm HERE for this!
Ivory Main popped up on my social media feed a few years ago, and I was so stoked!
I love that the plus size brand shows visibily plus size models!
Check out plus size wedding dresses in NYC here!
Plus Size Store #11: Eloquii in SoHo – NOW CLOSED 🙁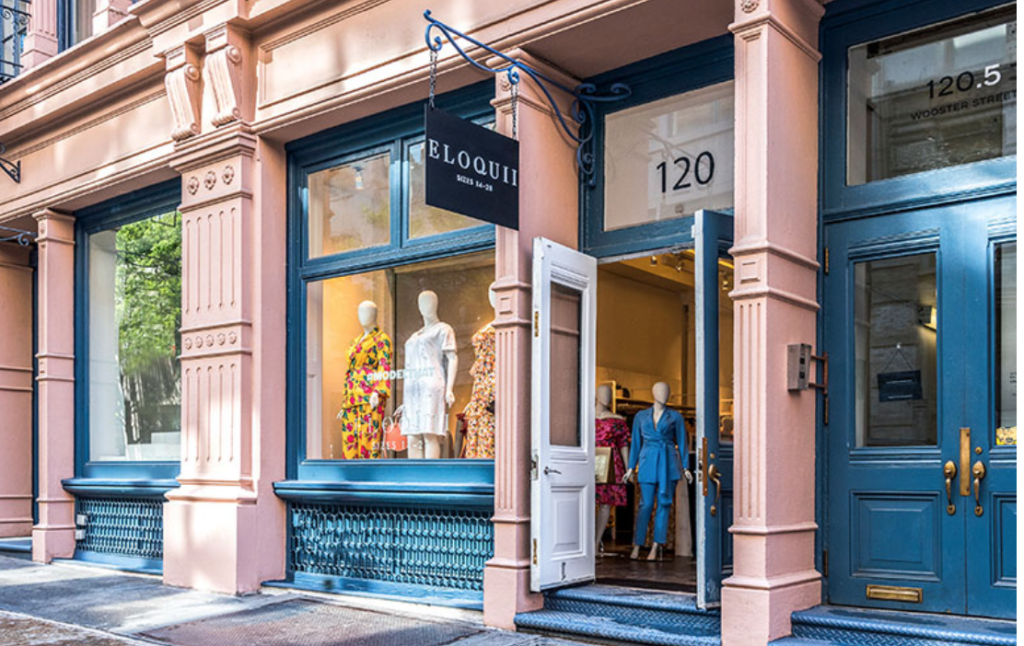 This store closed in 2021. I recommend shopping Eloquii online, HERE.
I'm leaving this information below, just in case the store comes BACK!
I recently visited this store in SoHo, and I had such a blast shopping for plus size coats and fashion forward looks. The staff at this SoHo are excellent, and it's really a fun shopping experience. They offer stying appointments and really make you feel like a VIP when shopping there.
If you can, I'd recommend taking the subway (I took the 6 from the UES), so you can pass the really fun fashion windows of PRADA, Moncler, etc etc.
This Eloquii is located at 120 Wooster St, New York, NY 10012. (CLOSED)
Eloquii also had stores in Atlanta, Chicago, Washington DC, Detroit, Houston, and Philadelphia.
NOTE: Eloquii corporate offices are in Long Island City (juts outside of NYC), so don't travel over there to shop! I almost put in the wrong address when heading out to shop!
Plus Size Clothing Store #12: Shegul in The Garment District – Temporarily Closed 🙁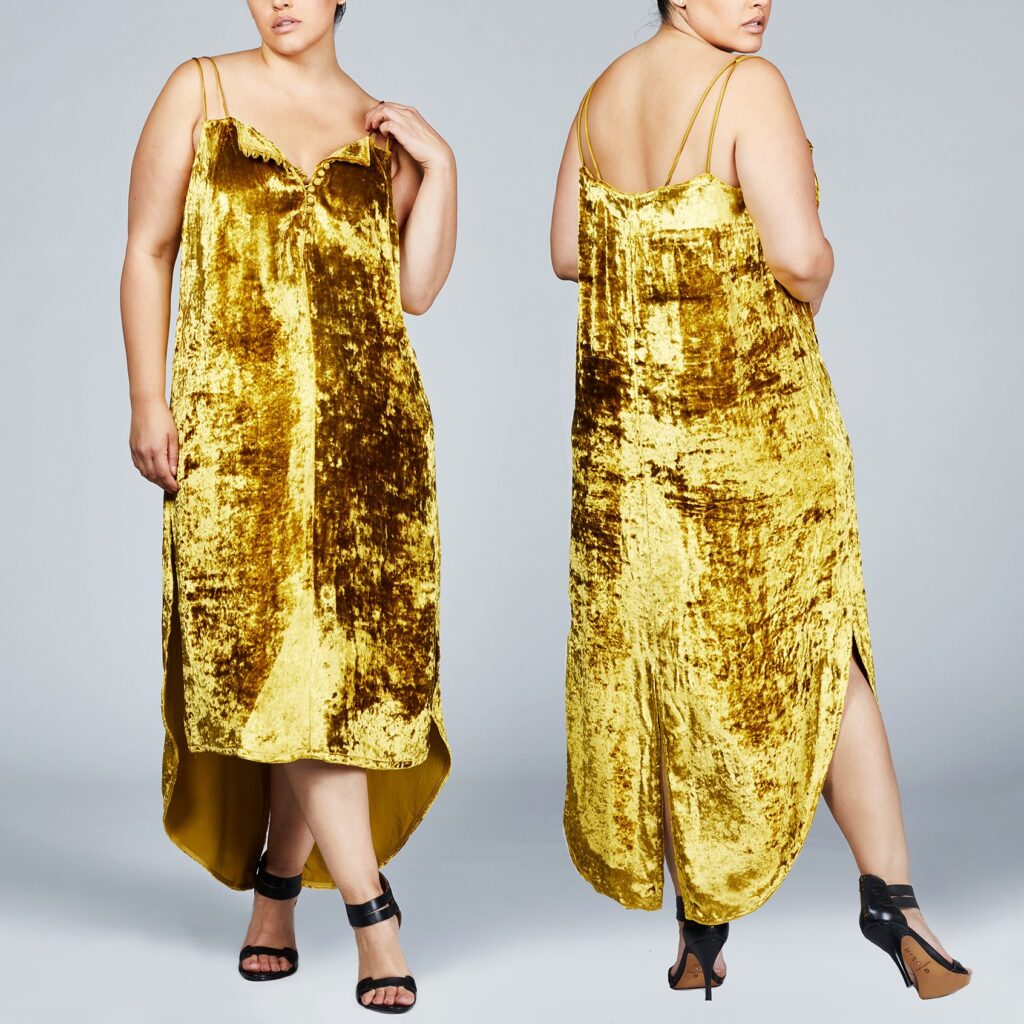 Shegul is a modern luxury brand, offering sizes 10-26. They've been a mainstay in the plus size luxury space for quite a while, offering RTW pieces that really elevate a wardrobe.
Their store is located in The Garment District (next to Times Square) making it easy for visitors to the city to get some IRL shopping in on their way to a Broadway show or Mood Fabrics. Please note that at time of publication, the store is closed.
270 W 38th St #2000, New York, NY 10018
The Shegul website is HERE!
Plus Size Clothing Store #13: Fashion to Figure – Temporarily Closed 🙁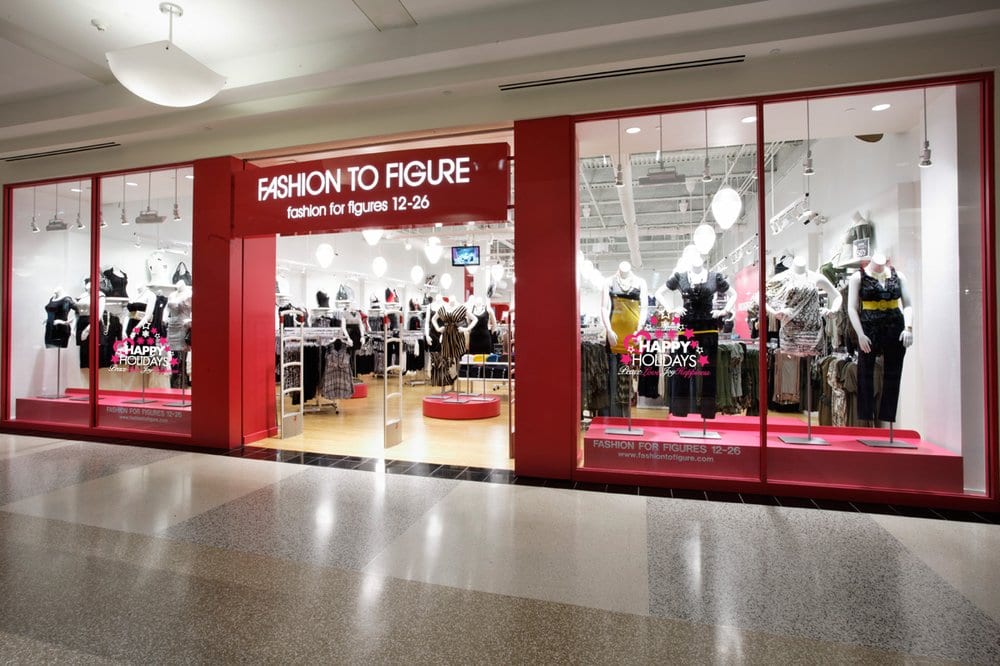 Okay, TBQH, I didn't even know that Fashion to Figure HAD stores?! They have one in Brooklyn and The Bronx. The brand offers clothes in 1X to 3X (around a size 24).
There are different stores listed on Google Maps, so be sure to call ahead! Link to store list here.
Shop Fashion to Figure HERE!
Plus Size Clothing Pop-Up Stores to Check Out
There are a number of really great plus size brands that have HQ in NYC. Companies like Tamara Malas, See Rose Go, CoEdition, Curvy Beach and others have their teams in Brooklyn and Manhattan.
These plus size brands don't have year-round retail spaces, but they do host pop-ups. If you're into trunk shows and unique shopping experiences, I'd definitely reach out to these brands to see when their next pop up is – and see if you can stop by while you're in town!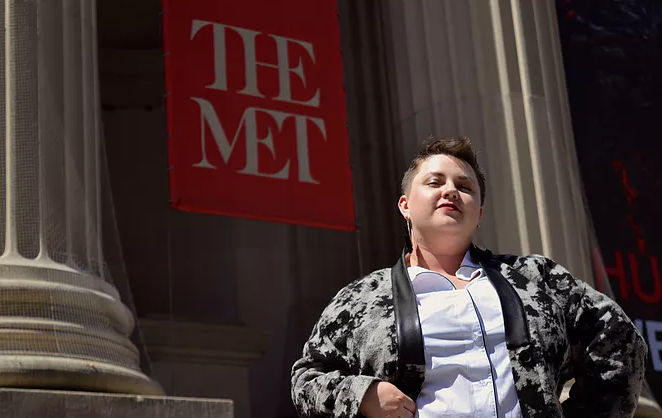 Let's Connect!
Are you looking to see more body positive travel content in your feed and email inbox? Join me on Instagram and Facebook for editorial photoshoots and fun outfits, and if you wanna stay-in-the-know on my blog, subscribe here!
[FTC Notice: This post contains affiliate links, meaning I earn a small commission if you purchase a product through my link. Affiliates help me write more great content, and I only endorse products I truly love.]