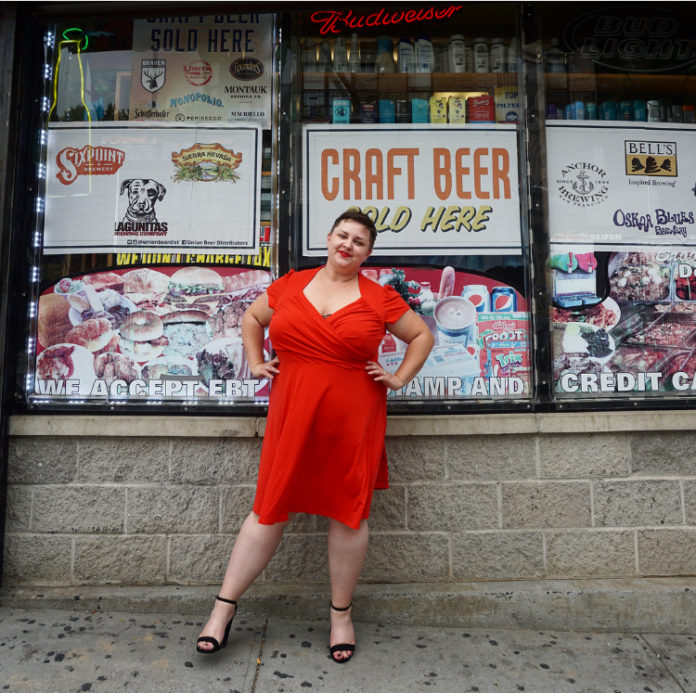 Hey there! This post contains affiliate links.  Using my links means I earn a commission, which helps me create more rad content.  More on affiliates here.
I wrote a review of the 2017 Curvy Con over yonder, and the Curvy Con Facebook group is POPPING with folks asking really great questions about theCURVYcon. (Folks seem to spell the conference name all sorts of ways, so I am too!)
[Heads up! This post uses affiliate links, and you help me earn $$ when you use my links. More on affiliate links here!]
Hi, I'm Brianne – The Huntswoman!
before I get into my Curvy Con review, I wanted to say Hello!  I'm Brianne Huntsman, AKA "The Huntswoman," and I'm so glad you're on my blog today!  I'm an influencer, entrepreneur & blogger – and I love getting messages from folks!  Please feel free to contact me with any questions you may have!! <3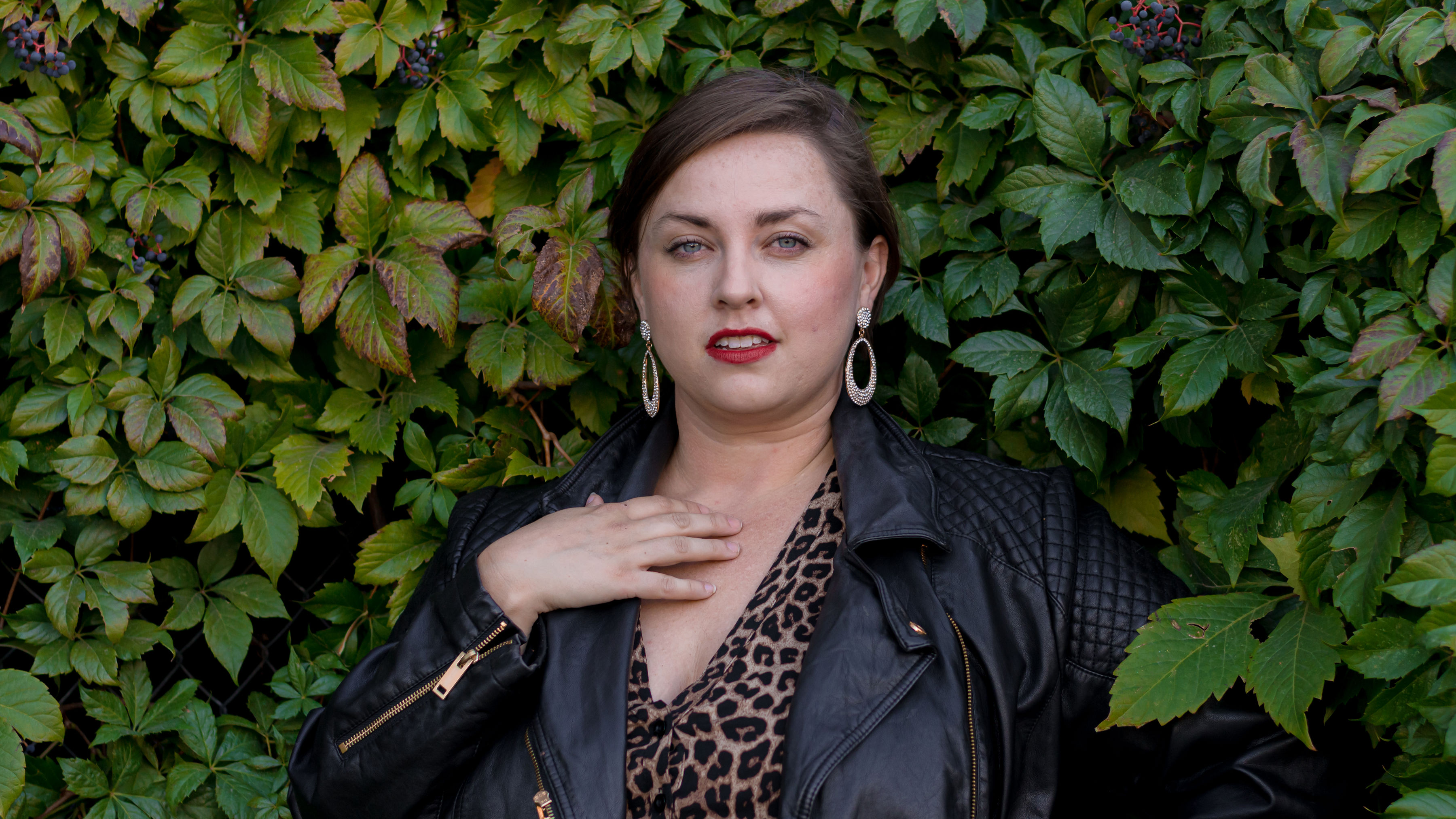 Curvy Con Review – Background
From the about page:  Curvy Con "is a two day event that brings plus size Brands, Fashionistas, Shopaholics, Bloggers and YouTubers into one space, to chat curvy, shop curvy and embrace curvy. Come join us as we embrace our curves, do a little shopping, and tackle topics like confidence, fashion and style, health, fitness, dating, body positivity and everything in between!"
What to Pack for Curvy Con & Staying Organized
Fashionistas attend theCURVYcon from around the country, and knowing what to pack/bring is CRITICAL.
Y'all, packing cubes are a sanity saver (especially if you plan on checking 2 bags and bringing a carryon to Curvy Con).
This set holds ~10 days of clothes!
 I love this set from Amazon, because they're CLEAR.  It doesn't do you a whole lot of good to use packing cubes, but then have to unzip and dump all of them to find your undies, ya know?
You can organize by outfit day, or by product tape (shirts in one bag, dresses in another, etc).
Snag this set on Amazon!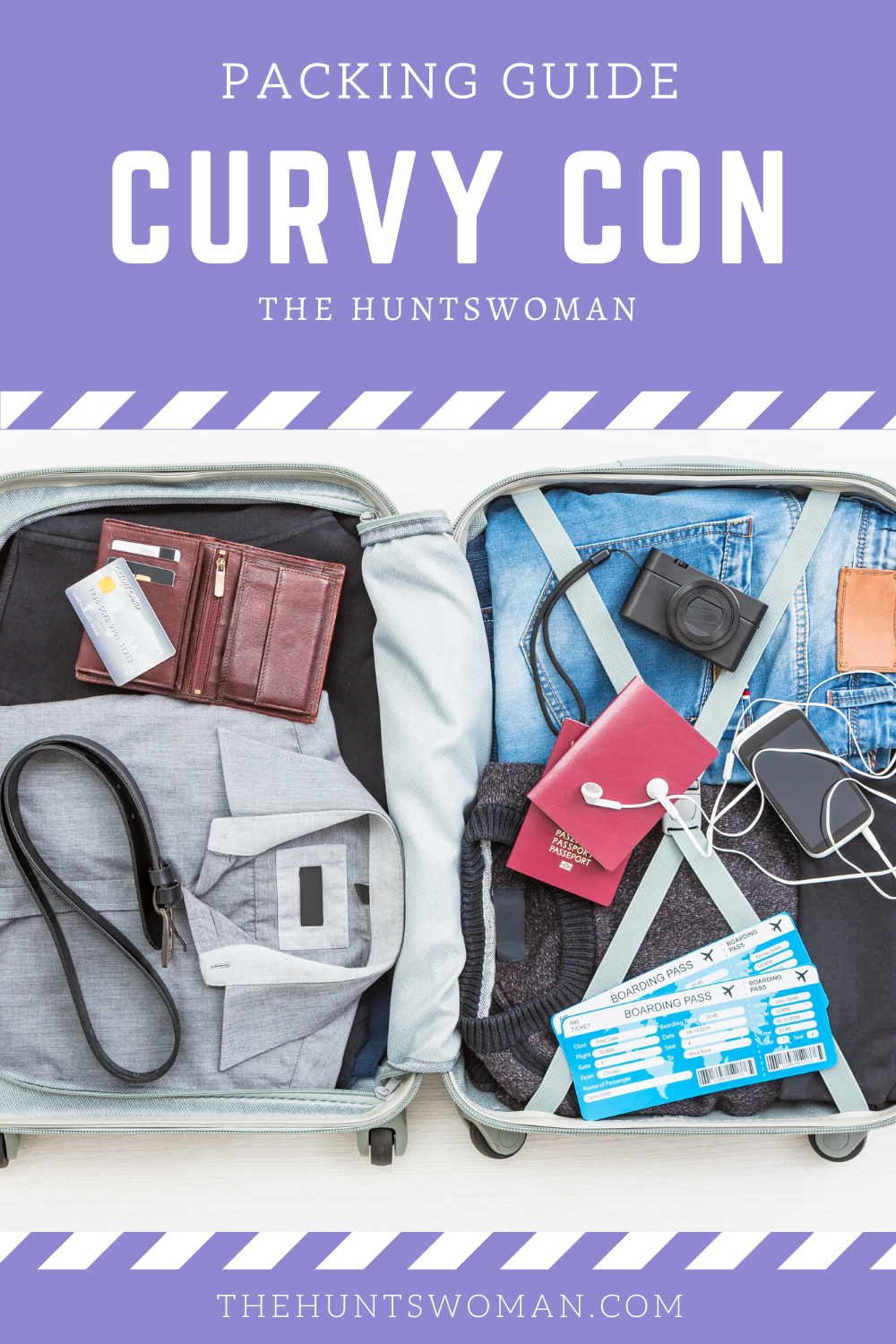 Last year, theCURVYcon did have a station where you could check out a charging bank, but most of the time you'll be in a session or taking photos when you realize your phone is on 3% battery.
Womp womp.
The Anker PowerCore charging bank is bae, because it holds "3.5 iPhone charges."  If you decide to snag a $10 power bank to save some $$, keep in mind that it'll likely only be good for a short time.
And between updating your IG Story, Twitter, photos, etc – you're going to want those extra charges.
Order the Anker 1000 external battery here.
While there was a coffee/drink bar, there wasn't a place to buy snacks, aaaaaand there weren't restaurants near the event center.  The event did have a boxed lunch, but it was pretty meh.
Most folks didn't want to miss A THING, and everyday around 4 o'clock people would be like, "I'M SO HUNGRY."
Bring real protein-based snackage like CLIFF Bars.  I made some great new friends at Curvy Con by sharing snacks. lol.
While some folks rocked a backpack, do yourself a favor and bring a DEEP bag.  In between shopping and getting freebies, you'll collect a LOT of stuffy at theCURVYcon. 
If you plan on bringing your laptop, make sure it doesn't ~mysteriously~ leave your bag, by getting the 15″ Kensington bag, that has a handy dandy hook to keep your laptop in place.
If you plan on carrying a camera with you, I think it makes more sense to bring a backpack.  While you could borrow your kid sister's Jansport, you can keep the focus on your OOTD.  This MANCRO backpack also comes with a charging port. 
Get ready for theCURVYcon by ordering the Kensington bag here or MANCRO bag here. 
The conference is a GREAT place to meet people, so be sure to take your business cards – no matter your industry.  Business cards can get lost in your Bitch Bag (#4), so I recommend snagging a cute biz card holder.  This super cute biz card holder is so fun!
Y'all, New York City is HOT in the summer – and some areas of Curvy Con were hot too!  My friend Sophie brought a mini fan with her to the conference, and it was a LIFESAVER.  This mini fan can be. plugged into your phone, so you don't have to worry about finding AAA batteries!  
Snag this pint sized lifesaver over on Amazon by clicking here.
Standing and walking all day in heels is not a fun time, and boy oh boy will you walk a lot in NYC!  Do yourself a favor and bring a canvas bag to put your heels in, inside of your purse.  You can slip on your heels when it's time to take photos, and swap them out for some strappy sandals when it's session time!
While you could just slip shoes into your bag, you don't want the crud from NYC streets floating in your purse!!  This tote bag keeps things nice and tidy. <3
Make some new friends at Curvy Con by passing out these bags!  Get 10  on Amazon by clicking here.
 Did I miss any items that I MUST PACK for this year's conference?  Drop me a line on Twitter or via my contact form, and I'll check it out!
Loved this post?  Here's what to read next!
Join VIP – More Fashion Reviews, Tips & Takes
If you want to stay up-to-date on fashion blog posts, I recommend joining me on your favorite social media platform (Instagram, TikTok & Twitter).  i'd love to connect with you on your favorite platform!!!
More of an email kind of person?  Subscribe to my fashion-focused email list here, and/or my business focused email list here!