Hey there! This post contains affiliate links.  Using my links means I earn a commission, which helps me create more rad content.  More on affiliates here.
Are you SUPER stoked to go to the Adele concert?! Worried about what the heck to wear?! I got you! In this post, I share ALL my best Adele concert outfit ideas, and I dig deeper to talk about what concert outfit might be best for you — based on YOUR needs!
Heads up! This guide was first published on April 17, 2023! It was last updated on August 9, 2023.
This blog post is all about Adele concert outfit ideas.
The Excitement in Dressing for an Adele Concert
Figuring out what to wear to an Adele performance is SUPER exciting and fun, because Adele has such a fun style — and she puts on a show!!!
Going to an Adele concert is its own ~red carpet moment~ as the artist is known for her super GLAM and vintage-inspired looks. AND, if you're going to see Adele for her Vegas residency?! You get the grit and glamour of dressing for VEGAS, babyyyy!
I am ready for statement making décolleté necklines, gowns, glimmer and cat eye – DO YOU HEAR ME?!?! This is a great time to go ALL OUT and have fun. You're in Vegas, baby!!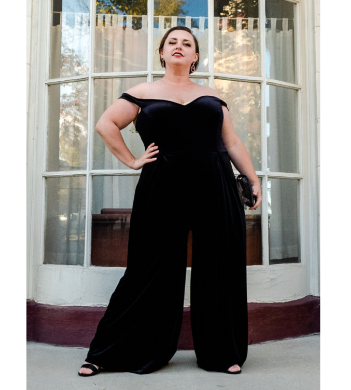 My Tips for an Adele Concert Outfit:
Be INSPIRED – NOT a Copycat: When going to an Adele concert (or any concert, for that matter,) I love to style my own look that is INSPIRED by the artist, but isn't a copy+paste moment. (But if you wanna go full cosplay, live your best life!)
SHOES: Ok, real talk, I have definitely brought a duster bag with a shoe change option to an event. That way, I can have fun and get pics in heels, and change out when I'm ready, lol.
Single Use Film Cameras: This has been something I've started to do (inspired by my bestie, E)! I def encourage you to take a film camera to capture magical memories. And remember, put your mind where your butt is! if you're only focused on getting #content from a concert, you miss out on a LOT! I usually keep my phone out for the beginning, then put it away, so I can get lost in the moment!
Alrighty, let's get to the outfit ideas!
Ok, if you've been hanging out with me for a MOMENT on The Huntswoman, then you KNOW I am super into City Chic! I love their clothes (perfect for an apple shape like me), and they have so many design details that make it clear they're really thinking about the plus size body!
I also LOVE LOVE LOVE their evening or "semi-formal" wear (perfect for Adele), because the pieces often have stretch, and hug my curves! Plus, the fabrication is high quality AF.
Sizing: City Chic goes up to a size 24, which is a 48.4″ waist
Snag these plus size Adele concert outfit ideas here!
Ok, if you want to go FUL ADELE, and wear something that pays homage to her style — then I think that you MUST check out Unique Vintage! This Canadian brand has a store in Los Angeles (so rad), and they recreate vintage looks with more comfy fabrics and options.
Below, I've shared pieces that have that "Hollywood Glamour" vibe that Adele is known for! Definitely recommend you add a bit (or TON!) of sparkle to your look, especially if you're going to the show in Vegas! Unique Vintage has a ton of fun accessories that I really love!
Sizing: XS- 5X! Pieces go FAST, so I recommend using the filter on the sidebar. I'd arrow to your sizes for a more fun shopping experience!
Snag these plus size Adele concert outfit ideas here!
Ok, now I wanna talk to you about ASOS! This UK-based brand has a TON of super fun and fashion forward looks that I think would be PERFECT for the Adele concert! For this section of my guide to Adele concert outfits, I decided to add more options with glitz and glamour, really thinking of folks who may be headed to Las Vegas!
I also included options with a "mock neck" or higher neck, in case you're not looking for a decolletage display! 😉
Sizing: US 2 to 24 (sometimes up to a size 26)
Snag these plus size Adele concert outfit ideas here!
Next, I wanted to share a new-to-me brand, byVINNIK! Created by Suzanne Vinnk, professional opera singer and fashionista, these looks are LUXURIOUS and GLAM! I love the sumptuous fabric!!! Honestly, I can see Adele in these pieces! Also the jewelry?!?! OBSESSED!
Sizing: There are a few size charts for the brand. The byVINNIK team is SUPER responsive, and my recommendation is to email the brand with your measurements to get their thoughts!
See more gorgeous pieces here!
UGH, I just LOVE Eloquii! This plus size brand makes INCREDIBLE clothing, and I really think they are so thoughtful about GARMENT length — especially for tall plus size babes!
Below, I've curated a few looks form Eloquii for an Adele concert, and this time I really focused on looks that you can also wear to weddings, as well as looks made out of softer fabric. Not everyone is into satin (I'm obsessed, lol), so I hope you have fun with these! Eloquii ALSO has purses and bags wih extra long straps for plus size babes, so def recommend checking those out!
Sizing: Eloquii makes clothing in sizes 14 – 32, with some pieces stopping at a size 28.
See all the details of this plus size Adele concert outfit idea here!
Of course, I need to include Adele concert outfits from Amazon! Below, I've included looks that are Vegas-friendly, but also can be worn to other concerts and events!
Check out this Aeele concert outfit idea here!
This blog post wa all about Adele concert outfit ideas.
What to Read Next —>
Plus Fashion Tips Every Week?!
If you want to stay up-to-date on my fashion roundups, I recommend joining me on your favorite social media platform (Facebook, Instagram or TikTok).
More of an email kind of person? Subscribe here!