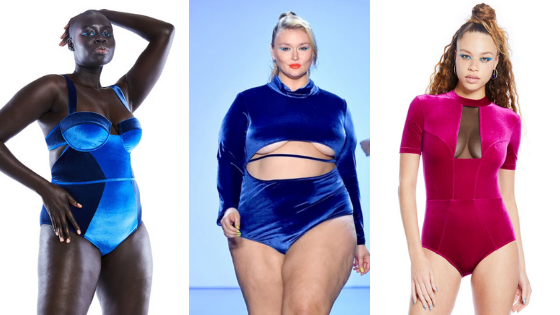 Hey there! This post contains affiliate links.  Using my links means I earn a commission, which helps me create more rad content.  More on affiliates here.
I'm a big and nerdy fan of CHROMAT. I wrote about Tess Holliday walking the runway for the brand at NYFW, their funding model and in various other places on the blog.
I've been watching founder and designer, Becca McHaren-Tran, slowly add more sizes to the range over the last few years.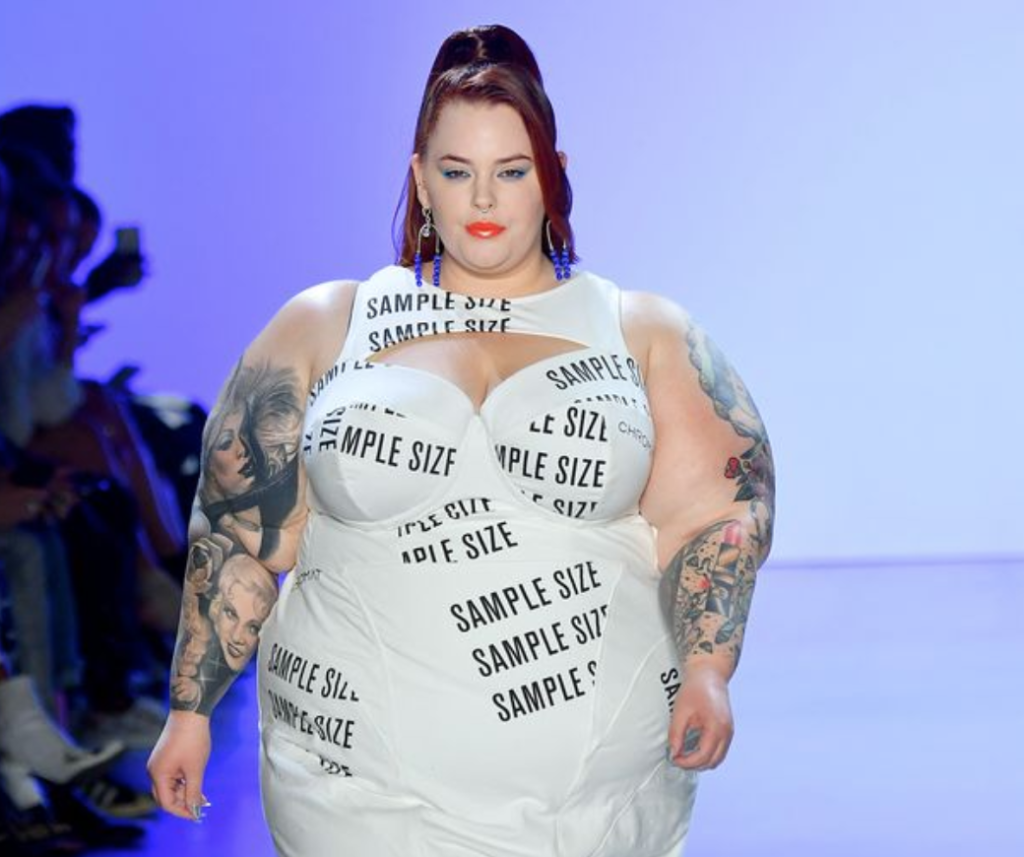 And finally, FINALLY, FINALLYYYYYYYYYYY there are signature and statement making suits in a 4X!! The Resort 2020 collection is gorgeous, and it features materials that were ethically made in Sofia, Bulgaria.
I get the challenges of expanding a brand and adding additional sizes, so I've been patiently checking the site.
And it was worth the wait!!
From the CHROMAT blog: "The Spring/Summer 2020 Collection celebrates Chromat's 10 year anniversary by exploring the past, present and future of Chromat. Revisiting some of our favorite collaborations from the past 10 years in a new future-forward focus on collective gatherings from pep rallies to alien abduction; SS20 illuminates the bright future of innovation and collaboration at Chromat."
Aside: I found these materials SO inspiring, I'm shooting an editorial with some of these pieces. Be sure to join me on Instagram to see BTS photos and final images.
#1: Momentum Bikini (~170 USD)
Y'all, I find the materials on this so gorgeous and inspiring. This swimsuit communicates confidence, while also being sexy as hell. There's a sumptuous futurism about this bikini.
Also, it's available in two colors!
Shop here.
#2: Tidal II Suit – Magenta Velvet ($228 USD)
For quite a long time, the Tidal Suit was only available in a 4X in black. I'm not sure what bust support, if any, is built in on this suit, but I'm excited to find out!
The website says, "Sizes 1X-4X have a solid velvet panel at back (instead of back mesh to waist) to allow for undergarment layering if desired." So I'm thinking one pairs this with a bra…? Unclear!
Shop here.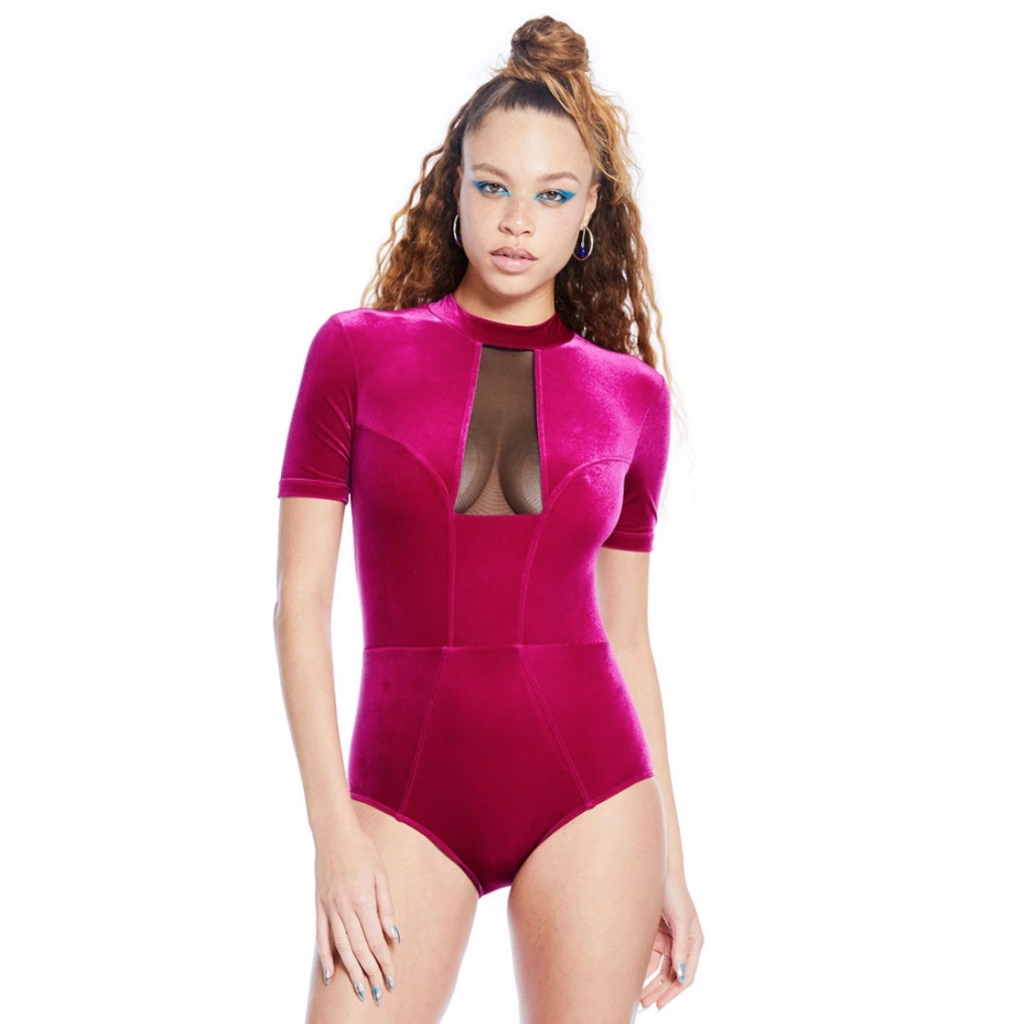 #3: Highline Suit – Blue Velvet ($164 USD)
Y'all, this is one of my FAVES!! I love the cutout in the center, with the architectural details.
From the brand: "The velvet lycra is swim-ready, quick dry and holds its shape when wet. Perfect from the pool to holiday cocktail hour!'
Shop here.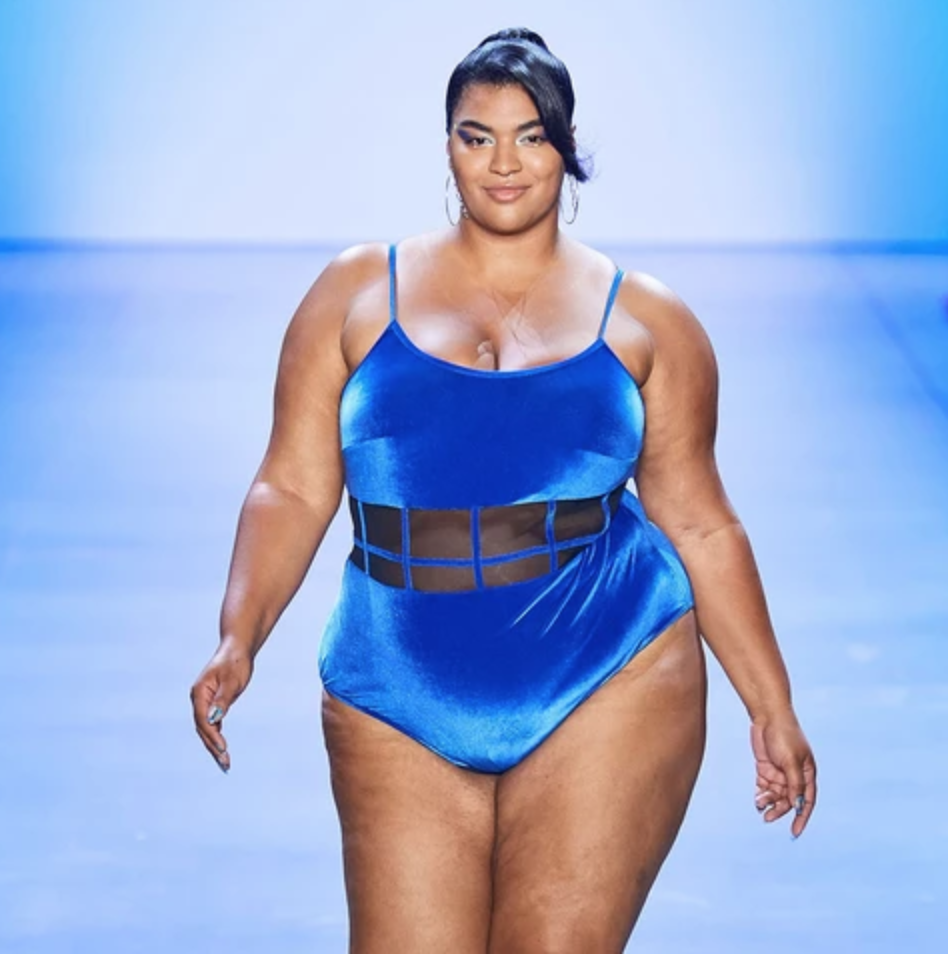 #4: X Bustier Suit – Blue Velvet ($178 USD)
As someone who wears an H cup (bra recs here), this suit is most intriguing to me, as it seems to have the most bust support.
From the brand: "The Chromat X Bustier Suit: Blue velvet lycra fuller coverage underwire one-piece swimsuit with removable 1″ straps, foam cups and back hook closure."
Shop here.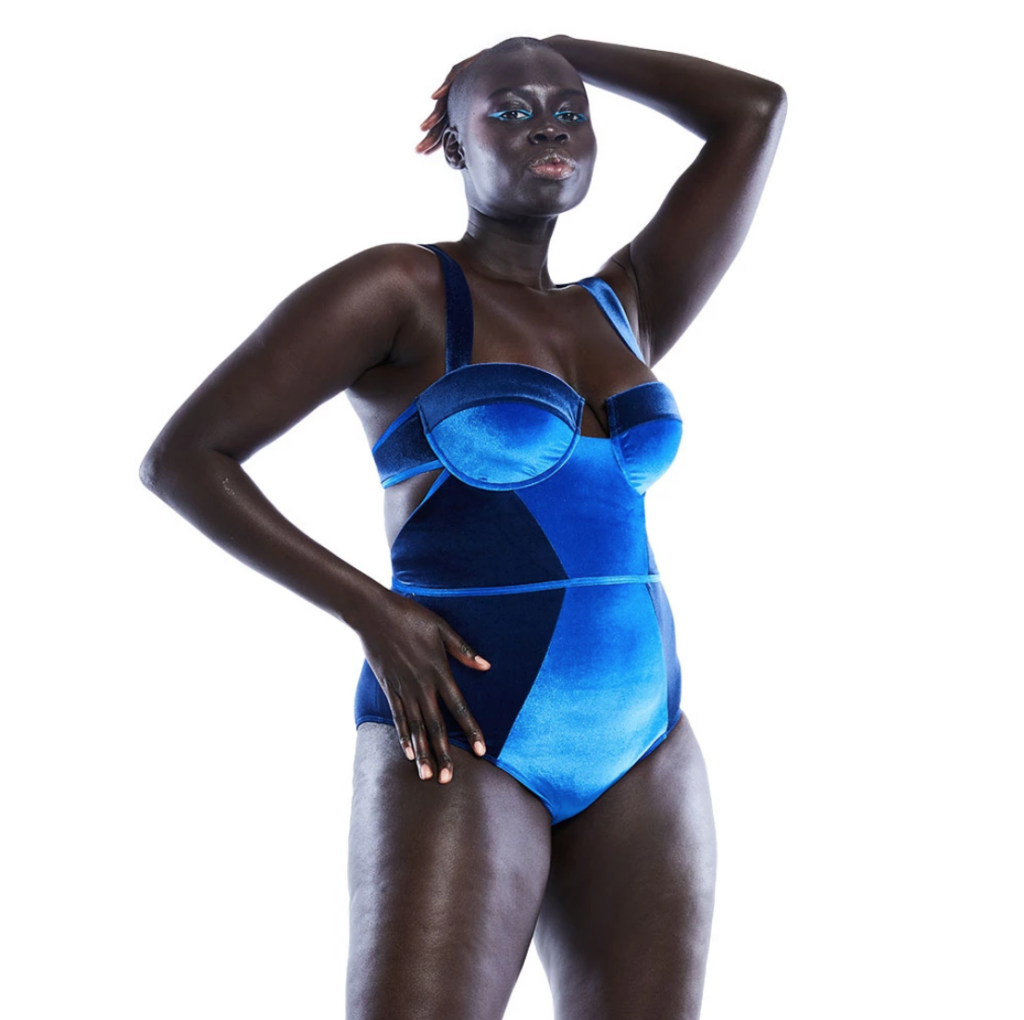 #5: Mica II Top & Drew Bottom (~$180 USD)
I love the straps on this two piece swimsuit! The top has adjustable straps, which we all need!
Shop here.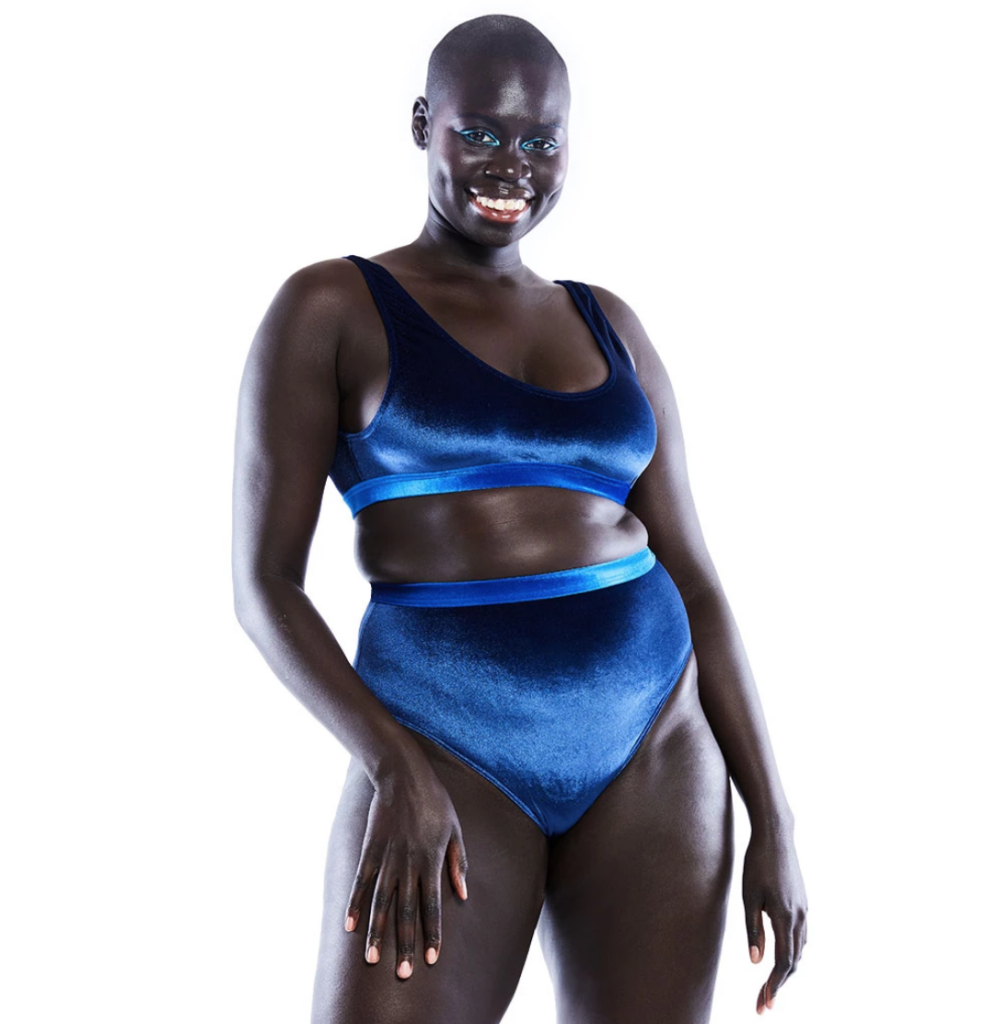 #5: Strata Bodysuit – Navy Velvet ($228 USD)
Um, hello underboob! I am here for this! I appreciate how it's balanced out with long sleeves, a selective sexy moment ftw!
From the brand: "The Chromat Strata Bodysuit: Navy Velvet lycra one piece with underbust cutout and high cut leg with mock neckline and long sleeves."
Shop here.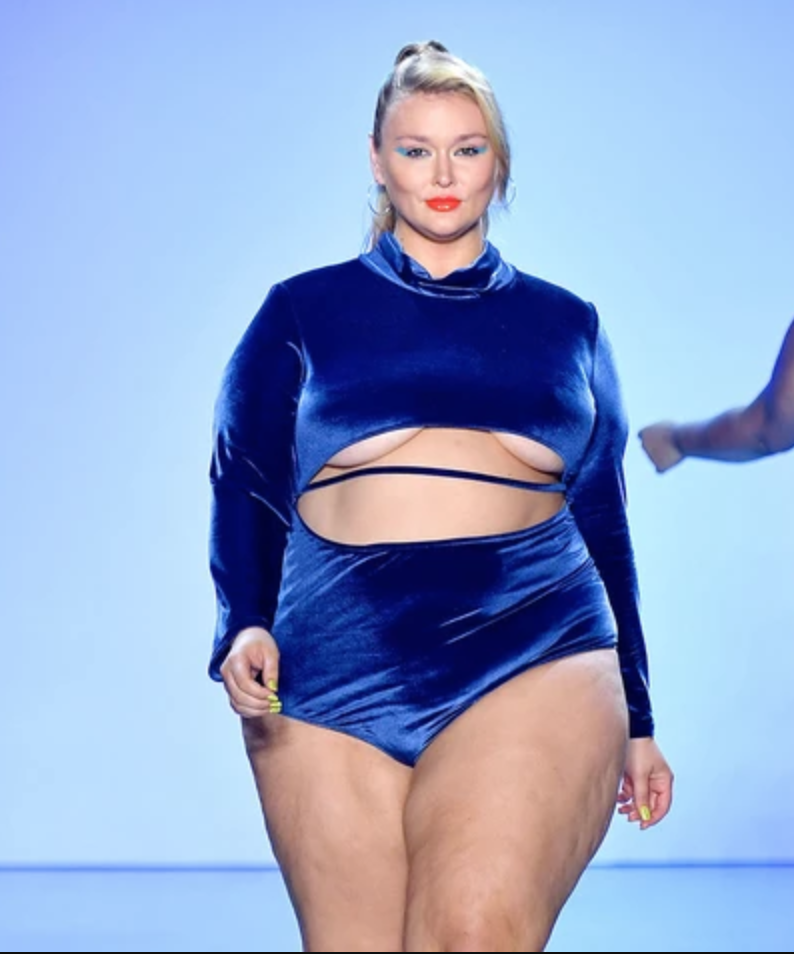 Looking for More Plus Size Swimsuit Recommendations?
If you love travel and swimming as much as me, you'll likely need more than one swimsuit. Check out this list of recommendations for swimsuits.
See you soon!
Xoxo,
Gossip Gay