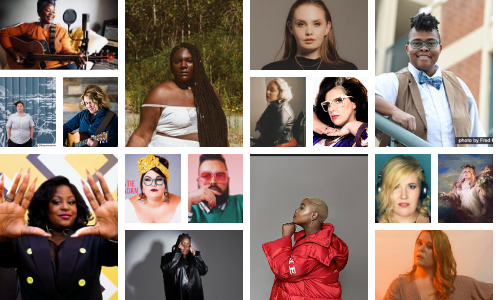 Hey there! This post contains affiliate links.  Using my links means I earn a commission, which helps me create more rad content.  More on affiliates here.
Looking for plus size singers like Lizzo and body positive artists to listen to?
This is kind of embarrassing to admit, but I listen to the same songs over and over and over again. I recently asked for song recommendations over on my Facebook page, because I find looking for new music kind of stressful, TBQH.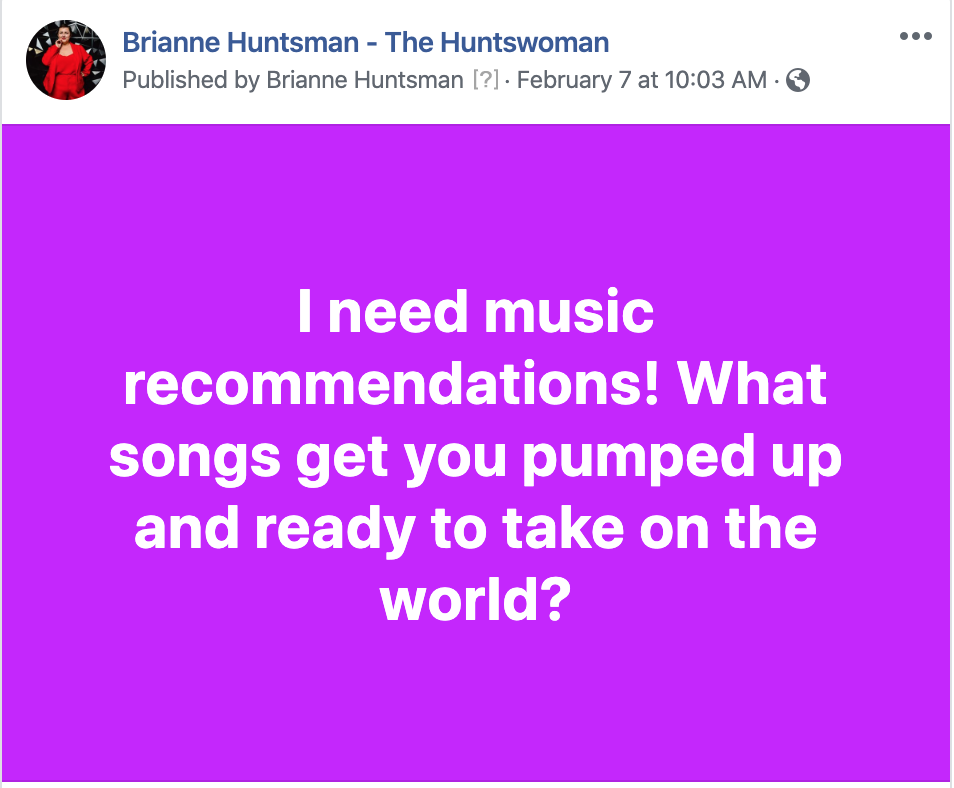 Plus Size Singers
Where are Plus Size Artists Who Look Like…. Me?
While checkin out recommendations and also looking for new music on m own, I pretty quickly noticed that all of the recommendations were for thin musicians and artists.
Now, no hate on anyone's body! But I make it my goal to have lots of different kinds of folks in my social media feeds, booksheelves, and overall media.
So I decided to try to find some plus size babes.
I'll Make a List!
Upon going to trusty Google, I didn't find an exhaustive listicle, so I've made this one! A special "THANK YOU!" to the folks who responded to me on Twitter with recs (especially Heather Mae, #2 on this list!)!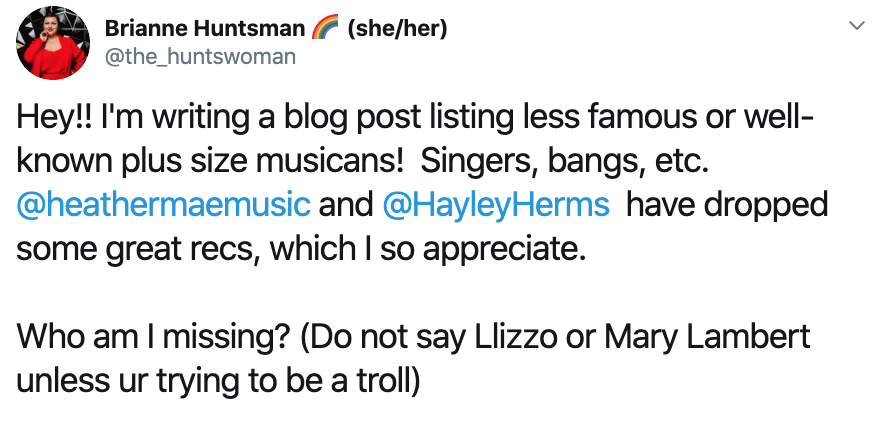 All Genres FTW
I skip around between different genres, but if there's a genre you're looking for then you can use the "CTRL+F" function on your keyboard. Just type in the name of the sound sound (ie "jazz") you're looking for.
Did I miss a less well-known or up-and-comer musician in this roundup? Drop me a note on Instagram or Twitter!
I am such a fan of Kanda! This Black Queer Femme creates beautiful music, and she's also an incredible plus size model. Kanda recently released her EP, Landing, which has a soothing yet powerful feel. You could categorize her sound in a variety of ways, and my top picks would be "alternative soul" or "r&b soul."
You can listen to Kanda on a variety of platforms, like Bandcamp and Spotify.
[I also did an interview with Kanda here!]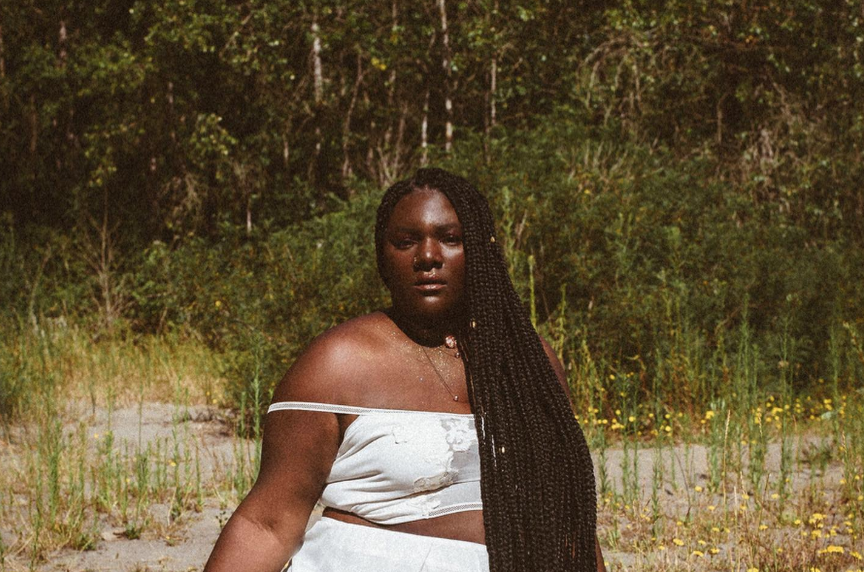 Heather Mae is a queer plus size singer and musician, who is known for her alt-pop sound. She openly writes about mental health, activism and other heavy topics – while also keeping the beat MOVING.
At time of publishing she's on tour (I saw her in Salt Lake City, Utah last year!). She also tours for pride events around the country, so if you're an LGBT reader be sure to ask your local pride festival to book her!
You can listen to her music on Spotify, iTunes, Apple Music Amazon Music and Google Play HERE!
You may know Rose Short from Season 17 of The Voice, as she made it to the top four! Rose is a singer, songwriter, composer and actress. She is currently on tour, and you can check out tickets here.
I was stoked to find Rose Short, because I am a big fan of country. (Yes, sorry not sorry.) Rose also performs pop and soul songs, and you can watch a highlight reel here.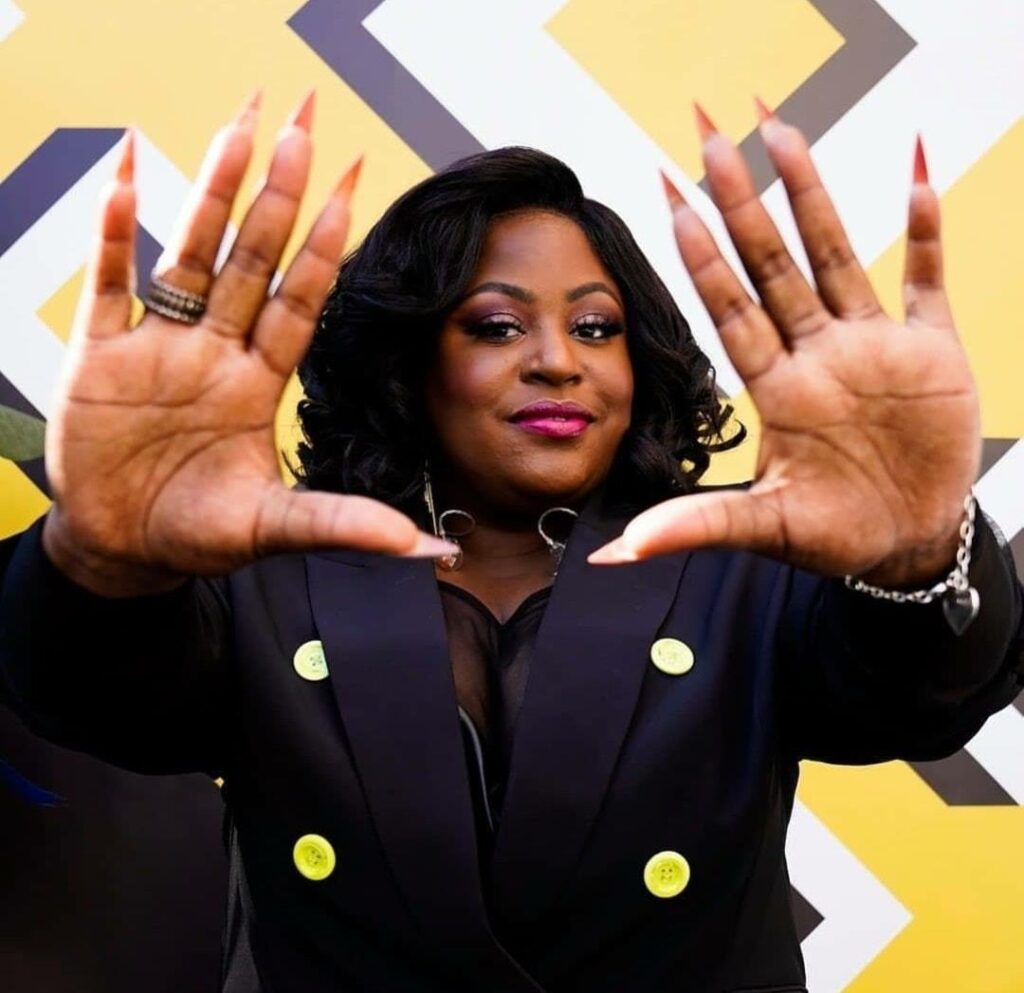 Okay, I had to bring in some love from Salt Lake City, Utah! Megan Blue is a bluesy and Americana inspired musician based in Utah. There's a definite element of NOLA and "don't mess with me" in her songs.
You can check out her work here.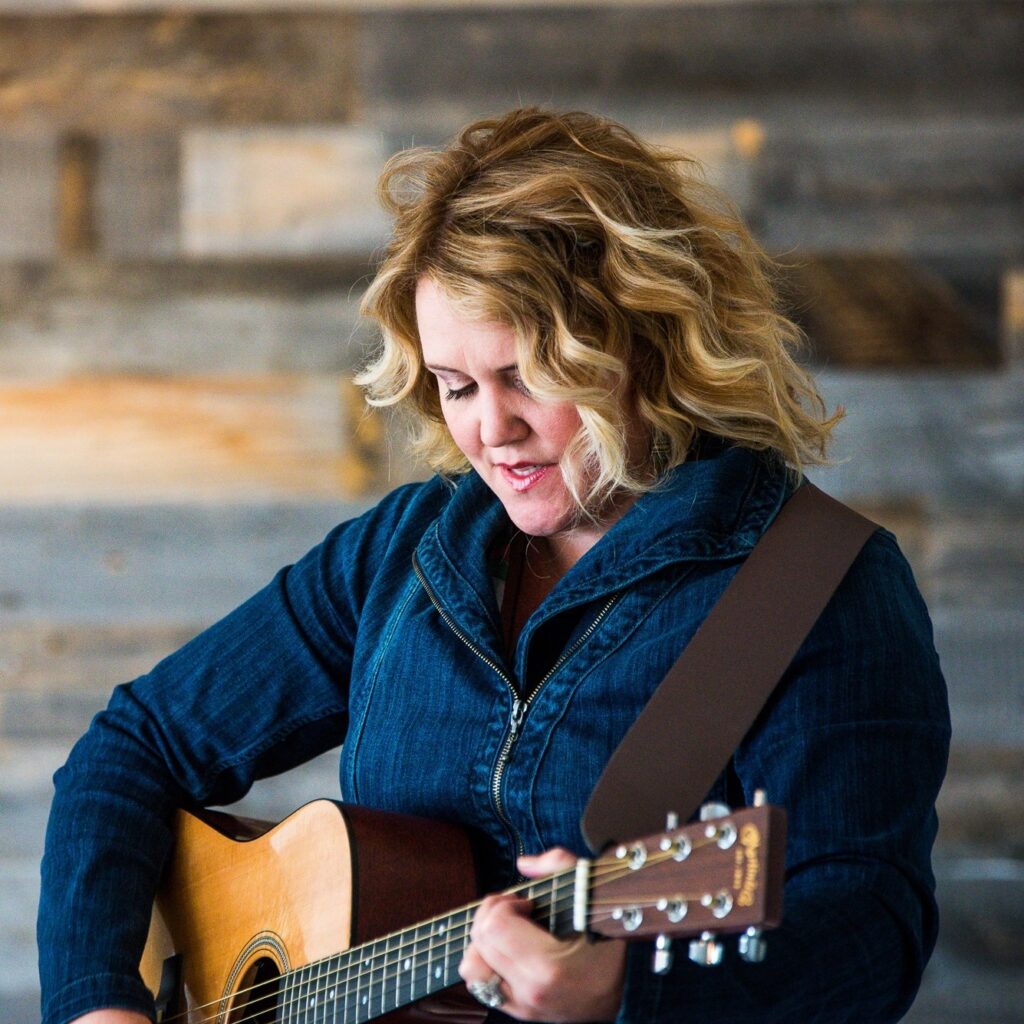 I first found Crys Matthews on Heather Mae's Instagram Story (is that creepy? IDK!). Crys is a butch, black lesbian and social justice songwriter whose powerful sound is a voice for change.
She "blends Americana, folk, jazz, blues, bluegrass and funk into a bold, complex performance steeped in traditional melodies and punctuated by honest, original lyrics."
Listen to Crys Matthews here!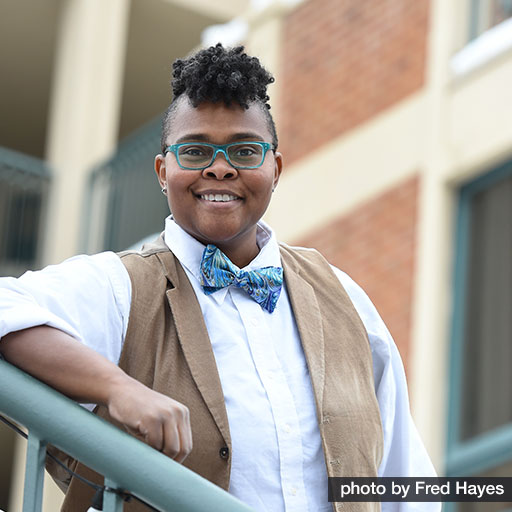 Heather Mae recently recommended Sarah Potenza to me (seeing a trend here), and OMG SARAH'S WEBSITE IS AMAZING. THE VISUALS AND STYLING HERE, PEOPLE!!
From her bio: "'I work for me,' Sarah Potenza declares at the beginning of Road to Rome, kicking off her second solo album — a record of self-empowered R&B, swaggering soul, and contemporary blues — with her own declaration of independence."
You can listen to her music here.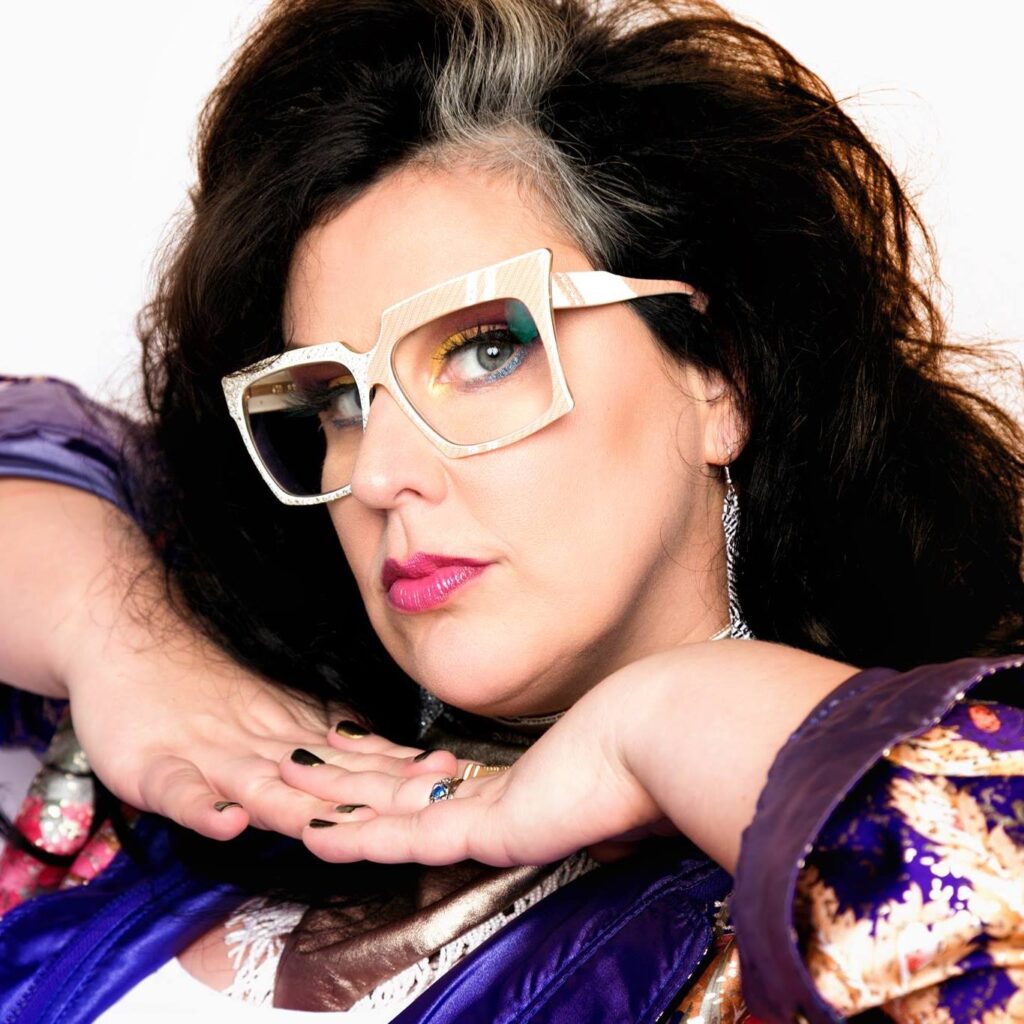 Kyshona has been described as "an Americana queen and Nashville, badass," which I think is pretty on point.
Kyshona has a new album coming on February 28, so stay tuned!!
As for her sound, "Kyshona blends roots, rock, R&B, and folk with lyrical prowess to uplift the marginalized and bring awareness to the masses. It's for every silent scream, every heavy load, every fearful thought, and the simmering sense of anger that the silenced, the lost, and the forgotten try to hide from the world" (Kyshona's website).
You can listen to her on SoundCloud, Spotify, and iTunes.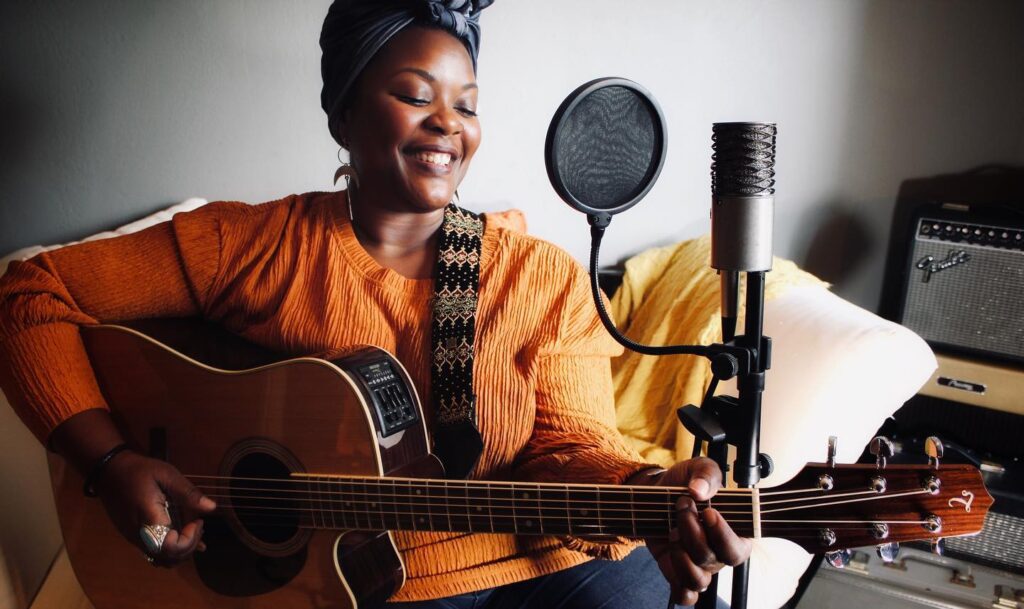 So apparently the ENTIRE INTERNET knows about Hamzaa, except me? When I went to her Facebook page a load of my friends were following her.
People! I need you to share your music recs!!! Hamzaa is a London-based artist, known for her R&B and Soul sound. I cried listening to her songs, so if you're in need of catharsis head on over.
Use this link to listen to her music on a variety of platforms.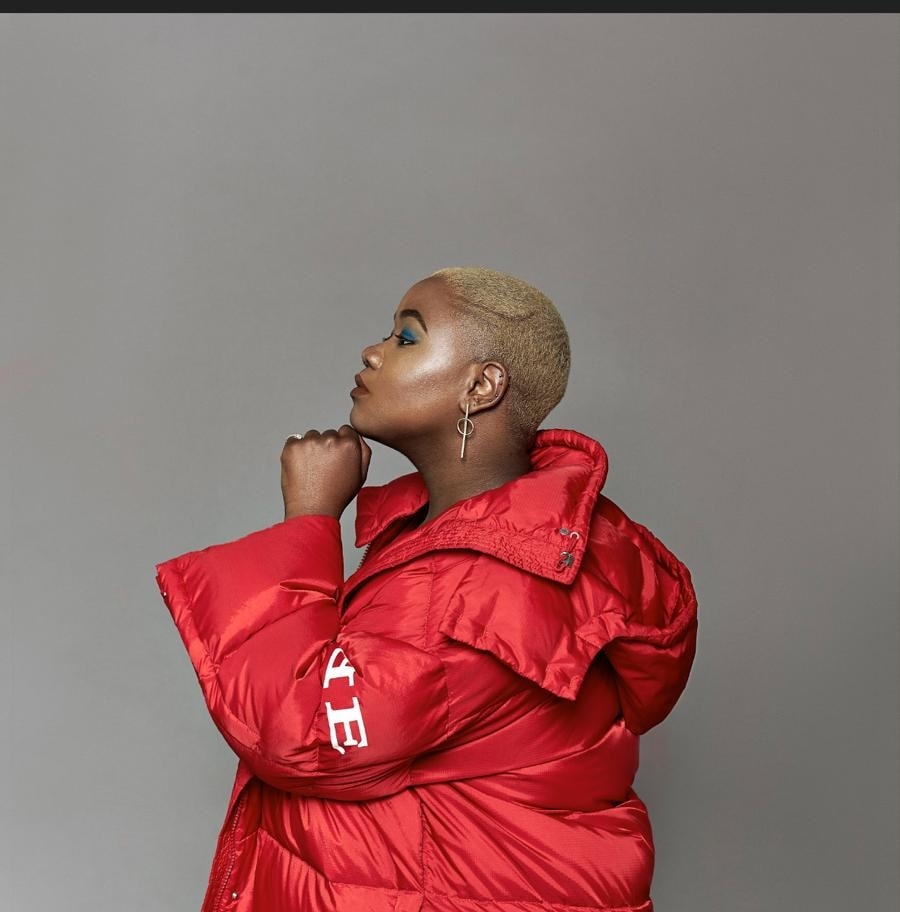 Troy brings a lot of joy to one's Instagram feed, and he released THICCK to the delight of, well, everyone.
This multi-talented performer and business babe is INSPIRING. Hayley Herms writes music as PARADOX, a recording rapper and musical artist.
You can listen to her music here, and watch out for a new music video that's coming soon!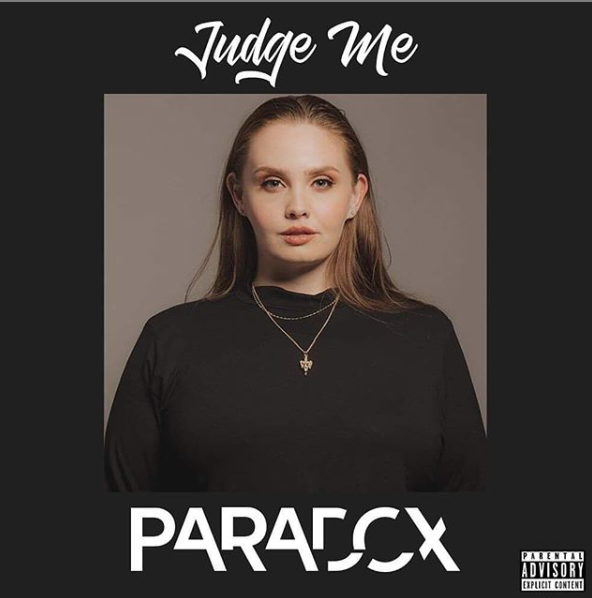 Marna Michell is a singer/songwriter who recently released HOLD. Her songs have an almost haunting quality. Fans of LOURDE definitely need to check her out! [Also, we have the same birthday!]
From her bio: "A singer. A songwriter. A woman in a wheelchair. A cripple.
My disability does not define me but it definitely molds me. I wouldn't be who I am today without Arthrogryposis."
Listen to Marna's music here.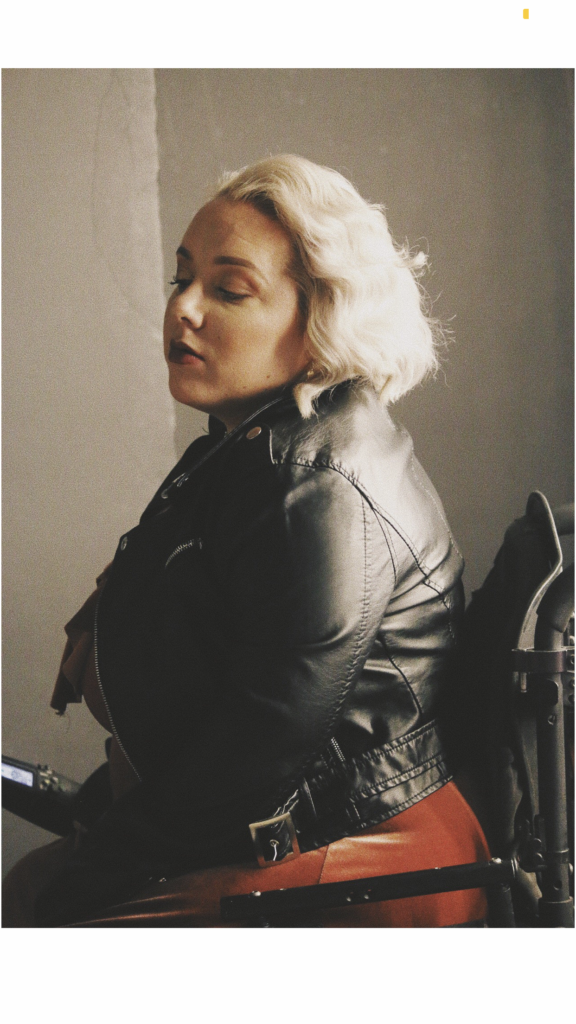 From Montgromery, Alabma, CHIKA is a rapper and singer who has taken the world by STORM. I first learned of CHIKA when she was featured on the song, "I Like Girls."
Yep, it's like that.
Listen to CHIKA here.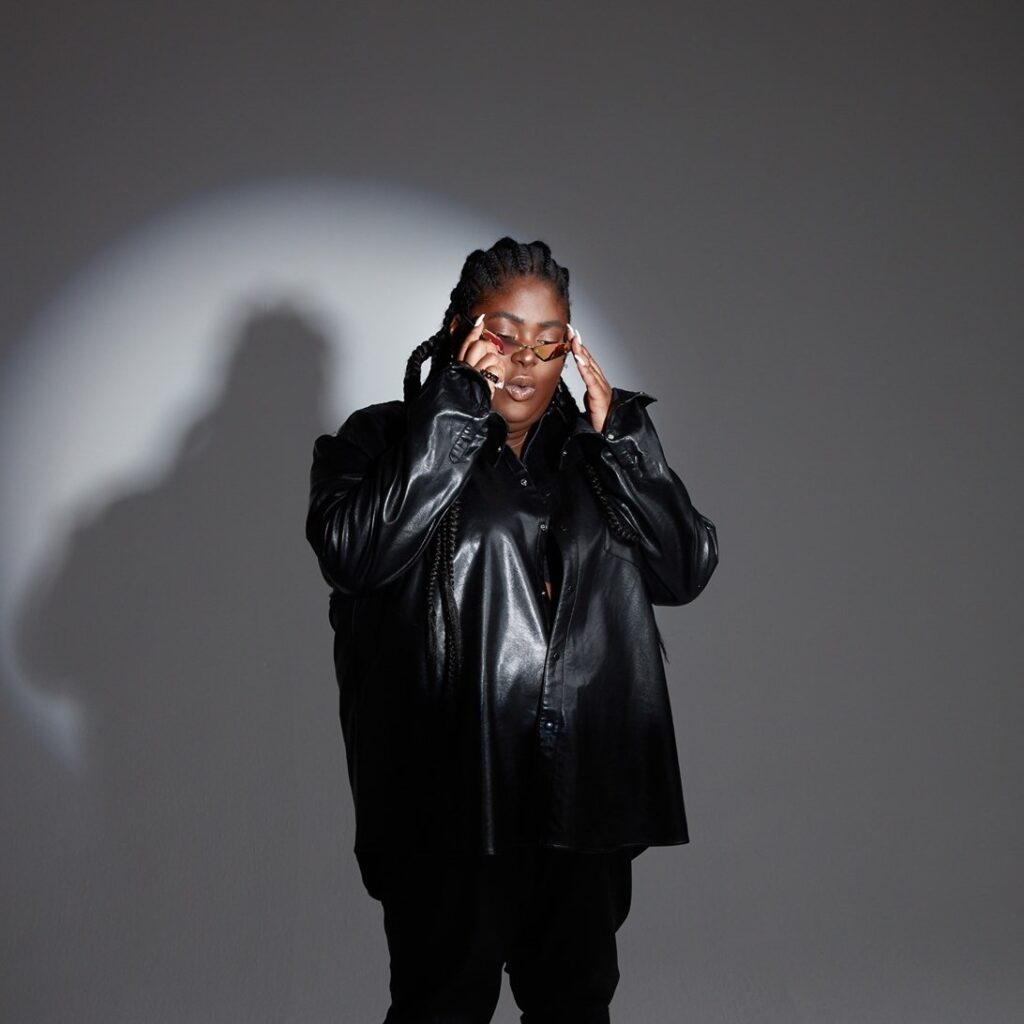 Another powerhouse with GREAT visuals, Katie Kadan is a singer and musician from Chicago. She was on Season 17 of The Voice, and is currently touring.
From her bio: "Sometimes referred to as the imaginary love child of Amy Winehouse, Adele, and Janis Joplin, Katie Kadan is Chicago's newest soul singer to arrive on the scene. Born, raised, and living in Chicago, Katie's epic vocal prowess is a force of nature."
If you love soul, you'll want to listen to Katie Kadan's music here.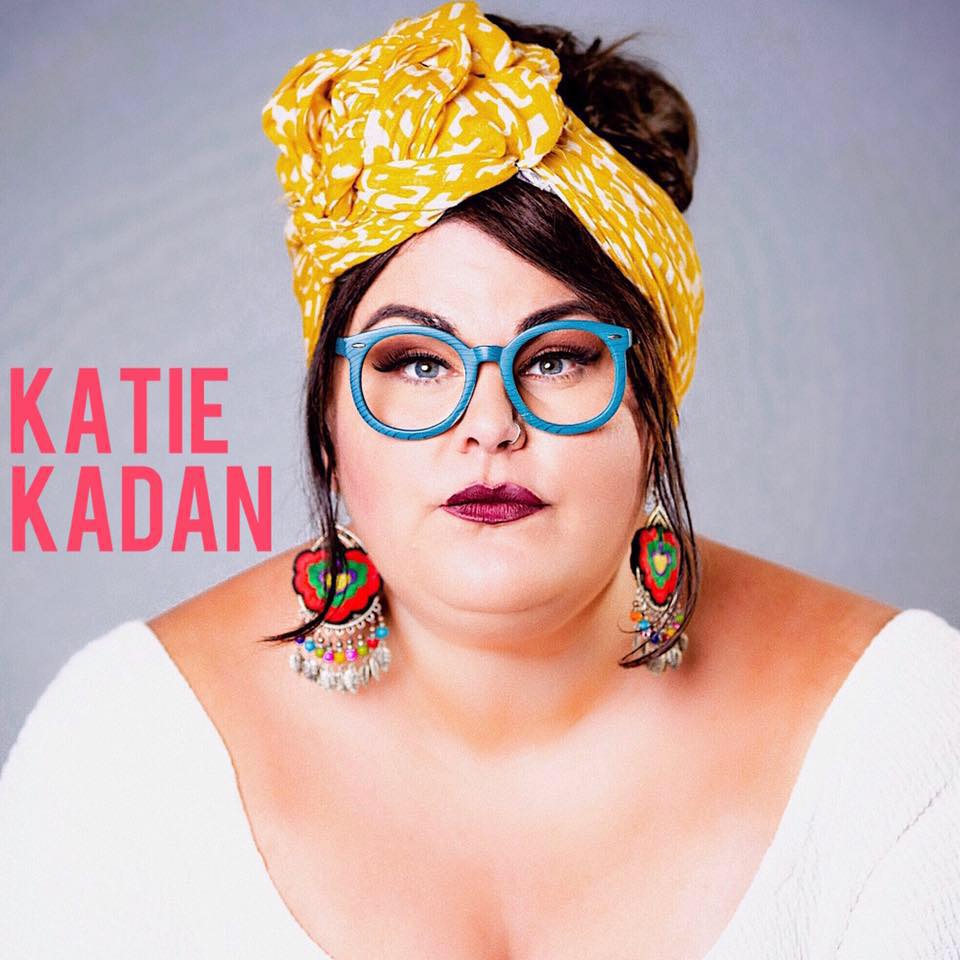 Plus Size Singer #15: Dillbilly
Dillbilly is an Oakland-based alt-country singer/songwriter.
From their bio: "Over the course of their music career, Dillbilly has released nine full-length albums under their birth name. Their latest release, Hindsight, is a collection of fifteen remastered tracks from their previous records. It's an ode to where they came from and a journey across their evolution as a nonbinary working-class artist from the southern Midwest."
Listen to Dillbilly on Spotify, iTunes, and SoundCloud.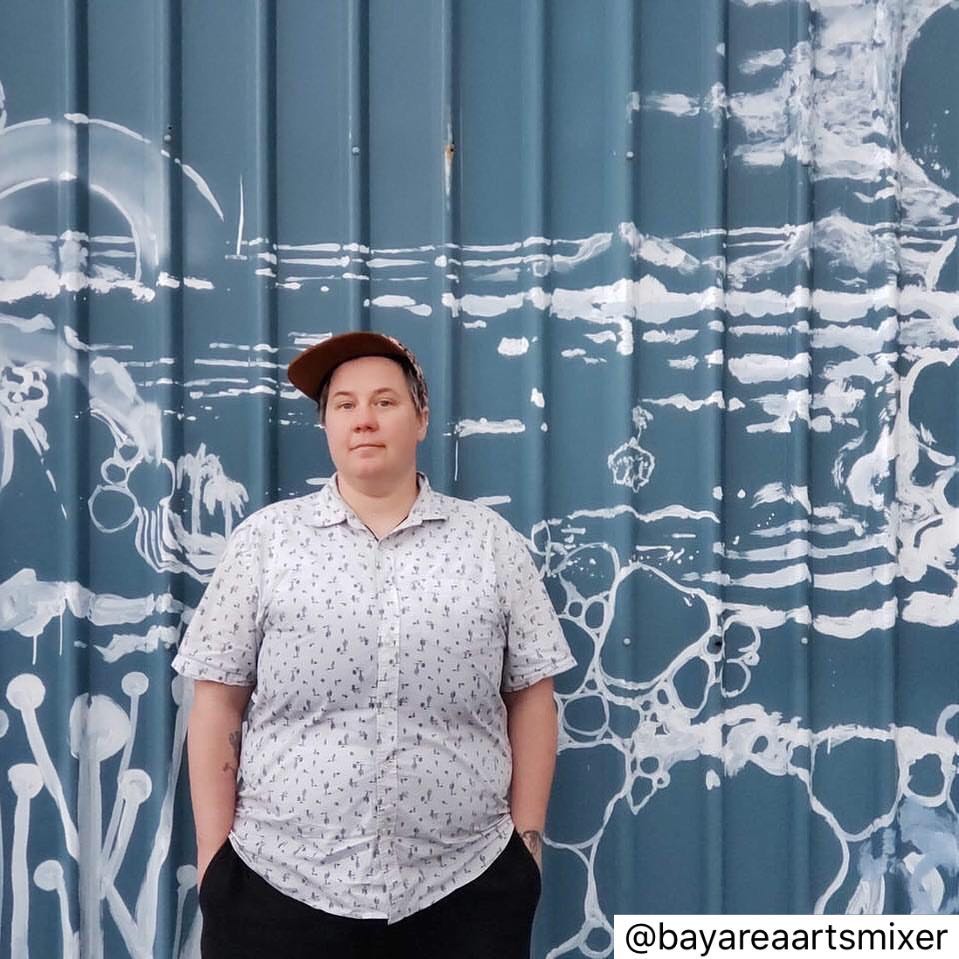 Plus Size Singer #16: Meghan Tonjes
In addition to be funny AF on YouTube and Twitter, Meghan Tonjes is a musician. with 6+ albums published since 2010.
Meghan has a haunting sound (often accompanied by acoustic guitar), with lyrics so captivating you'll look them up for each song.
Listen to her music on a variety of platforms here.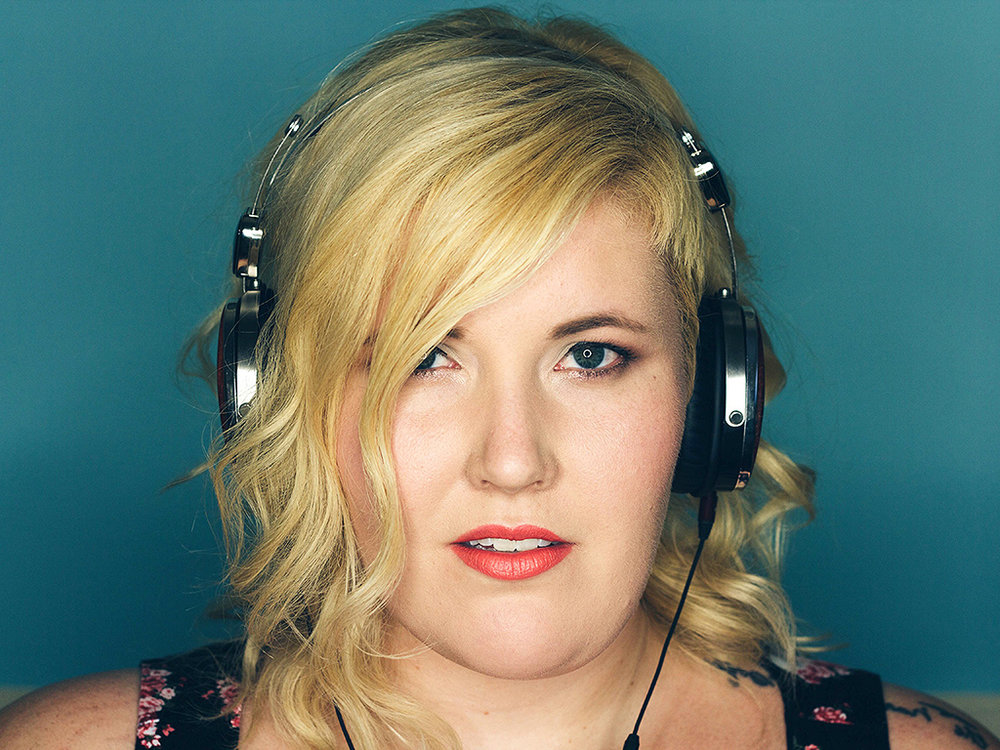 Last but certainly not least is Sarah Klang! Sarah Klang was nominated at The Grammy's for Newcomer of the Year. She describes her own music as pop with influences of Americana music and country.
Listen to Sarah Klang here.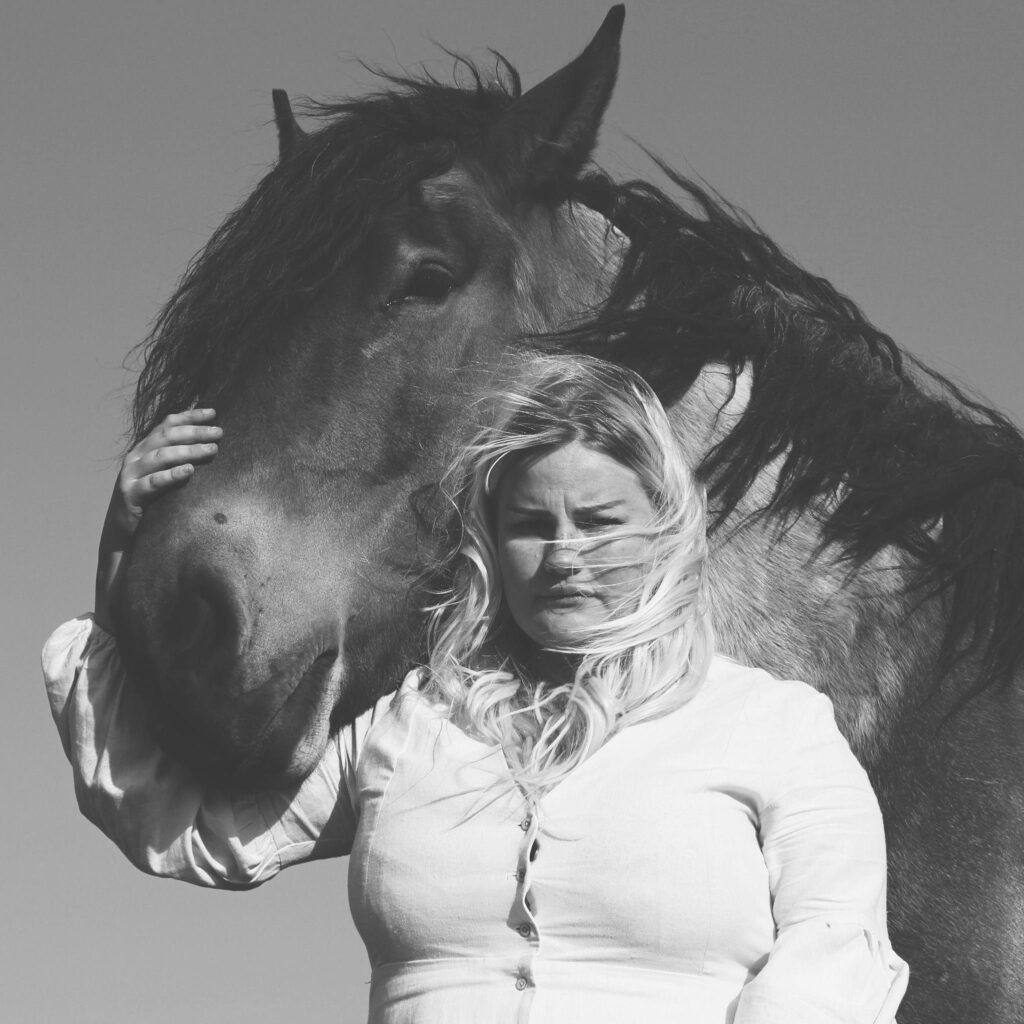 Who'd I Miss?
Plus size and fat folks make up a good portion of the population, so I'm sure I missed someone! Drop me a line on Instagram or Twitter with who I missed!
Other Blog Posts
Love plus size and fat folks in the arts!? Check out these posts:
Wanna Keep in Touch?
If you want to stay up-to-date on new posts, I recommend joining me on your favorite social media platform (Facebook, Instagram or Twitter).
More of an email kind of person?  Subscribe here!