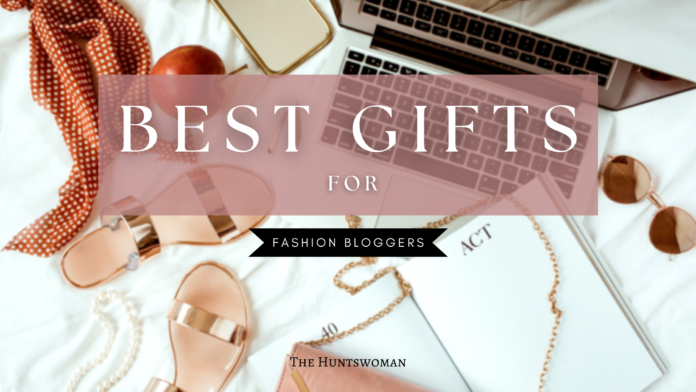 Hey there! This post contains affiliate links.  Using my links means I earn a commission, which helps me create more rad content.  More on affiliates here.
Hey friend! Are you looking for the BEST gift ideas for fashion bloggers and fashion influencers? I've been a content creator and blogger for over 5 years now, give or take, and I thought it would be super fun to share this post on gifts that I think/know other fashion bloggers would love!
This post is all about gifts for fashion bloggers.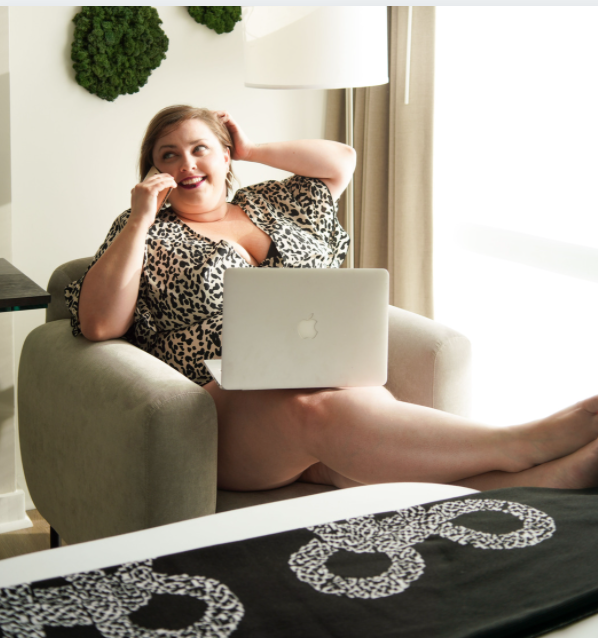 Ok, so before we get started with the individual gifts, I encourage you to ask your blogger to make an Amazon Wishlist of things they'd love to get for their blog (or their birthday or Christmas)!
I love Amazon wishlists (and no, they didn't pay me to say that, lol), because you get a MUCH better idea of what someone's tastes are, what they currently want or are into, or what they need.
As someone with a TRUCK LOAD of ADHD (and many bloggers have ADHD, because our brains zip around all of the time), I really appreciate that my Amazon wish list can show my friends, family, followers, and readers (like you!), what I am *currently* obsessed with. Because nothing is worse than getting someone a gift you thought they'd LOVE, only to realize you're 6 months or a year too late — and they're over that kind of gift!
An Amazon wish list also let's you PRIORITIZE what gifts you want the most (putting them at the top), so people can see what you want. EVEN BETTER, Amazon can be a huge sponsor or partner of fashion bloggers. A wish list is a great way to get that relationship going or build it!
#1: Assistant for a Day – Gifts for Fashion Bloggers
Real talk, if you're on a tight budget – one of the best low cost or DIY gifts you can get for your blogger babe is to design a set of coupons (I like Canva for this), and then give her 3-4 coupons for you to assist your fashion blogger behind the scenes.
It can be a lot to plan photoshoots and do photoshoots, and I so appreciate it when my BFFs come along and get behind the scenes content or help me. There's a reason in the fashion blogger world we joke about "Blogger Husbands," because often a blogger's husband (or partner!) is critical to making the photoshoot magic happen.
If you're going to be grumpy about helping tho, don't do this! Don't offer! We don't need negative vibes on set, babes!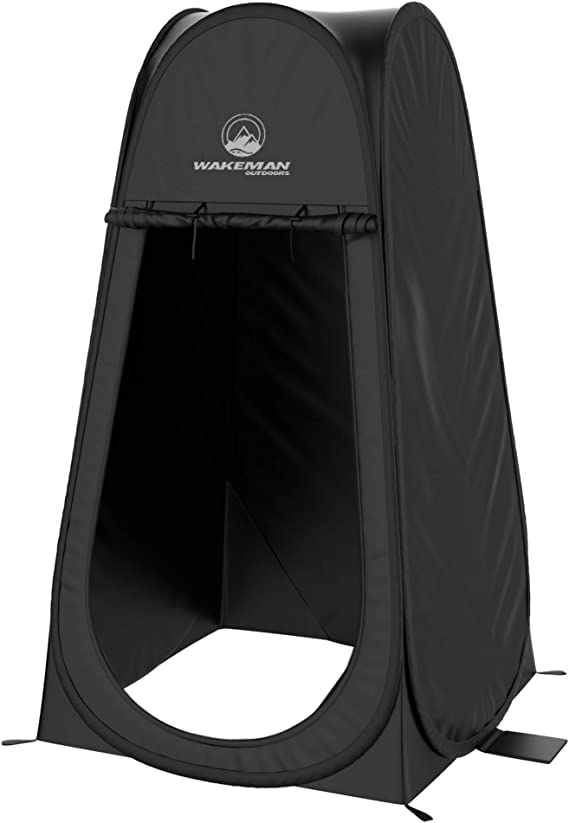 First up on my list of gifts I would have LOVED to get as a gift as a fashion blogger, is this changing pop up tent!
Being a fashion blogger means you're doing a LOT of photoshoots — and there isn't always room to change! I've had several besties and clients who are bloggers use these tents to change, because they don't want to flail around in their car doing so.
Snag this gift for fashion bloggers here!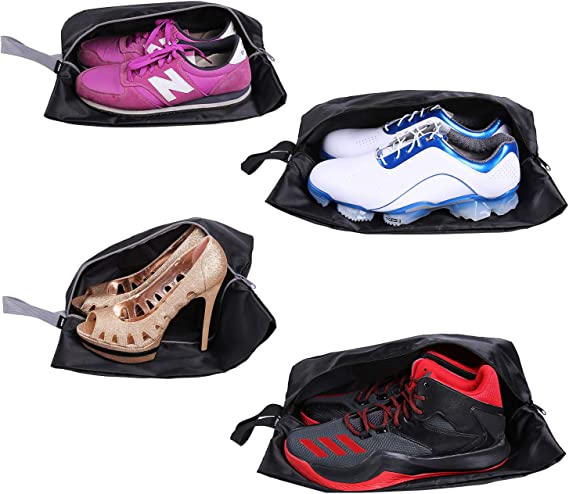 Next up, we have GOT to talk about shoe bags! Do you remember how I mentioned what a pain it is to change clothes in #1? Well, not only can I tell you that it's a pain to change clothes when doing a fashion photoshoot as a blogger, it is also super annoying when YOUR SHOES GET OTHER CLOTHES DIRTY.
Let me explain.
When doing a fashion photoshoot as a blogger, generally you are going to shoot multiple outfits in one day, which often (or should!) mean changing your shoes.
I cannot TELL YOU the number of times I've had to panic and DIY clean a top, dress or jeans — because my *shoes* got the item dirty. Having bags for your shoes as a blogger is so handy, and these can also be used for packing and travel! Trip to NYC for a street fashion photoshoot, anyone.
Snag this gift for fashion bloggers here!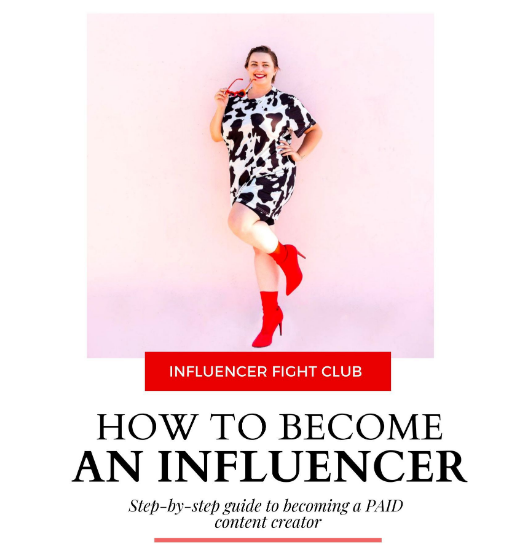 It would be kiiiind of silly to not include my own ebook for influencers in this post! I published this book about a year or so ago, and I *crammed* it with all of the knowledge I wish I had had when working as a fashion blogger and influencer.
From getting set up and choosing your usernae to figuring out how to pitch brands — it's all in here! Many an influencer has a course that covers this same info, and some of those courses can be hundreds and thousands of dollars!
Now, I have my own courses (that are hundreds and thousands of dollars), and ALSO, I think that money should be saved for more upper level work (ex: negotiating brand deals). NOOOOT on the 101 stuff.
Get this gift for fashion bloggers here!
OK, so I have talked a LOT about Sophia Lee's Blogging Course, "Perfecting Blogging." This course is less than $150 (a STEAL for most online courses), and I learned SO MUCH in this course. This course was absolutely CRITICAL to me actually *making money* as a fashion blogger.
If you have a fashion blogger in your life who wants to be a full-time blogger or influencer, then they NEED this course. This course differs from my ebook (#4 on my list, above), because this course focuses on writing and publishing blog posts on a WEBSITE. While I talk about that in my eBook, my focus is more on creating visual content for social media, pricing brand deals, etc.
Now, the caveat here is that giving this course as a gift can result in… nada, because your blogger has to take the course. She has to OPEN the course UP!
Before buying this course (and yes, my link is an affiliate link), you could send your beloved fashion blogger links to Sophia Lee's YouTube videos about blogging, and see what your blogger babe thinks.
Check out Perfecting Blogging here and my full review here!
(Also, if you decide to purchase, please save this page or my link! I test out a lot of blogging resources for my readers and followers, and earning an affiliate sale on the GOOD STUFF I LOVE, helps me pay to check out other things — and then share if *those* are worth the money!)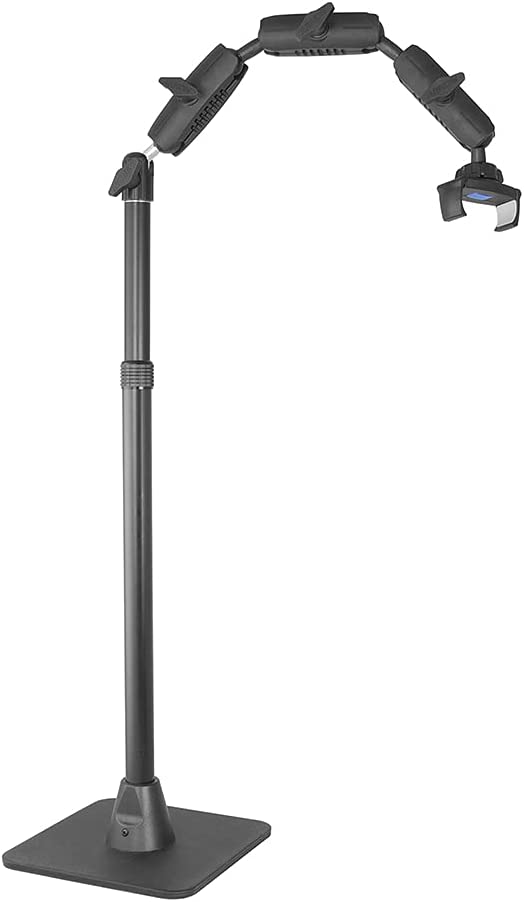 Being a fashion blogger means your bestie or loved one will often be filming on his/her/their phone! I have tried a STUPID amount of different phone tripods, and real talk — they all SUCK!
My blogger bestie, Rebecca, told me about this phone stand tripod from ARKON that baking bloggers and craft bloggers use to film their hands — and you know what?! It also works great for filming content in my HOUSE! Especially TikToks! Gamechanger!
Now, in my experience, this phone stand for content creators is not a great the great outdoors, ahem. It needs a flat surface to balance on. But, if your blogger babe knows how to make it work like me, they can also just plop a rock or some objects on it to make it work!
Tim Gunn would be so proud!!
Get this gift for fashion bloggers here!
#7: Gifts for Fashion Bloggers – Tiara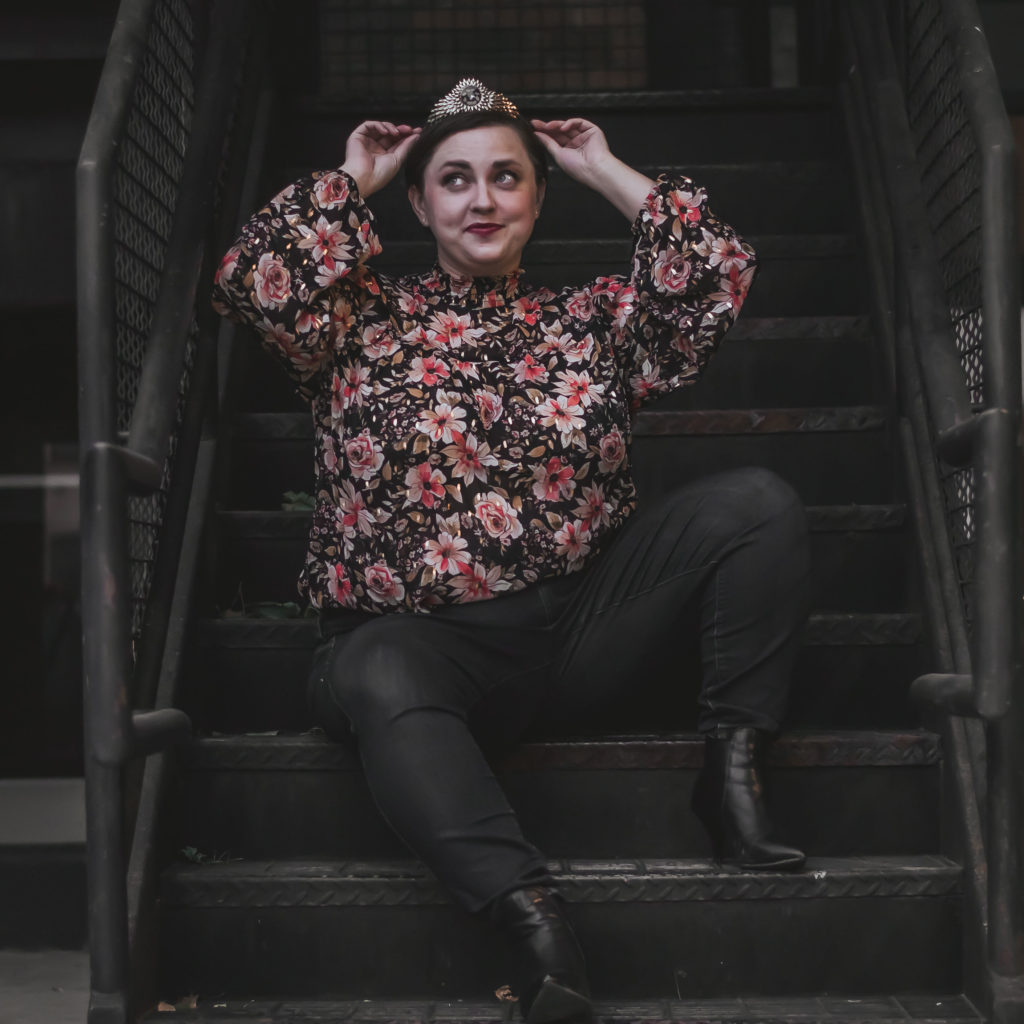 Ok, this may not be a fit for your fashion blogger, but, in my experience, ALL FASHION BLOGGERS LOVE TIARAS! We're basically like little girls (and kiddos!) playing dressup.
You can get a bunch of super fun crowns from Amazon, for like $20 each. These can be used for photoshoots or to liven up an Instagram Story update!
Snag this gift for fashion bloggers here!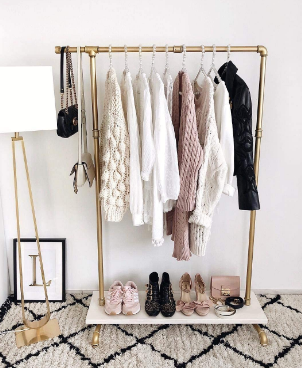 Ok, so when it comes to getting a rad gift for fashion bloggers, getting an AESTHETIC clothing rack can be a great gift. I am currently on the hunt for a good clothing rack to use in my TikToks, YouTube videos, etc. It's really nice to have everything hanging right there, on camera, plus it adds visual interest to the shot.
This is probably one of those gifts you want to ask if they'd use it before buying. Not everyone does!
Check out this gift for a fashion blogger here!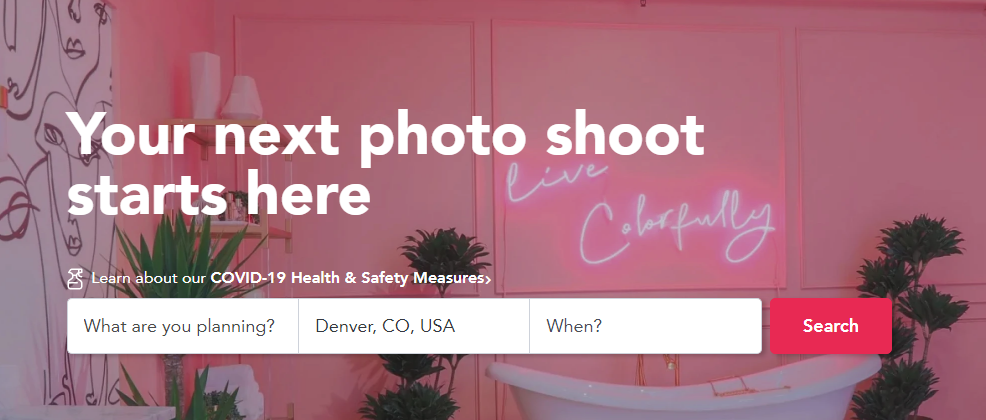 If you haven't heard of Peerspace, then you need to GET ON BOARD, friend! This company is kind of like AirBnb, but for photoshoot spaces. I've used Peerspace a couple of times, booking a specific kind of photo studio. Currently, Peerspace doesn't offer gift cards (WHYYYY!?!?!), so this would be another gift where (like #1), you make your own little gift certificate in Canva and then give it with cash.
This is a great gift to get a blogger who lives in a colder climate — during winter, having a photo studio to take pictures in. (You may want to get a bit crafty, and ask your beloved fashion blogger if they're having a hard time finding places to do photoshoots.) Also, most Peerspace options are in BIG cities – so if you're not in a big city like Los Angeles, New York City, Miami, etc, then it's not going to be as useful.
Actually, now that I think about it — I recommend that you type in the largest city close to you (for me, it's Salt Lake City) and look at the options. If there aren't at least 40-50 studios for rent, I'd pass on this gift for fashion bloggers! You may want to snag them a gift card to Hotels.com or Hotel Tonight, as some bloggers (myself included) do photoshoots inside of hotels.
Snag this gift for fashion bloggers here!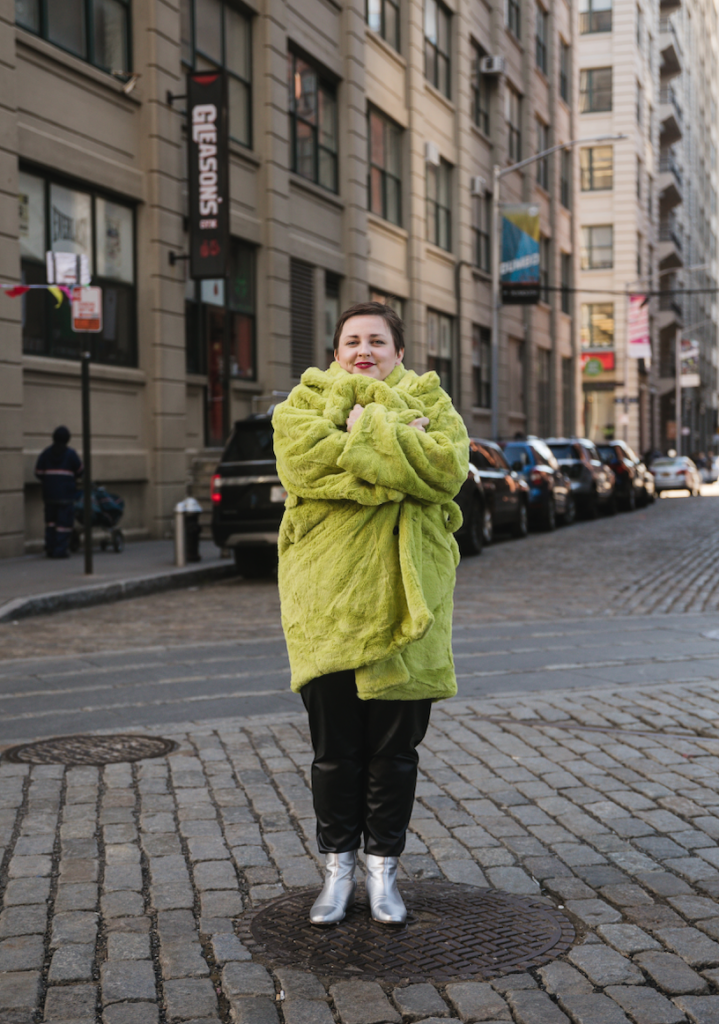 Ok, so there are a TON of fashion rental services — and I LOVE Nuuly. Being a fashion blogger can mean you feel like you "have" to buy a ton of clothes for photoshoots – and your closet quickly becomes PACKED!
One can feel like one is SWIMMING in clothes.
Nuuly is one of my big secrets as a fashion blogger – I can rent 6 pieces for $88 (a steal!), shoot in the clothes and then send them back. This also allows me to review new brands, wthout the hassle of ordering and returning stuff that doesn't work.
AAAND if your blogger babe gets a piece from Nuuly that they love – they can buy it to keep forever!
Shop this gift for fashion bloggers here.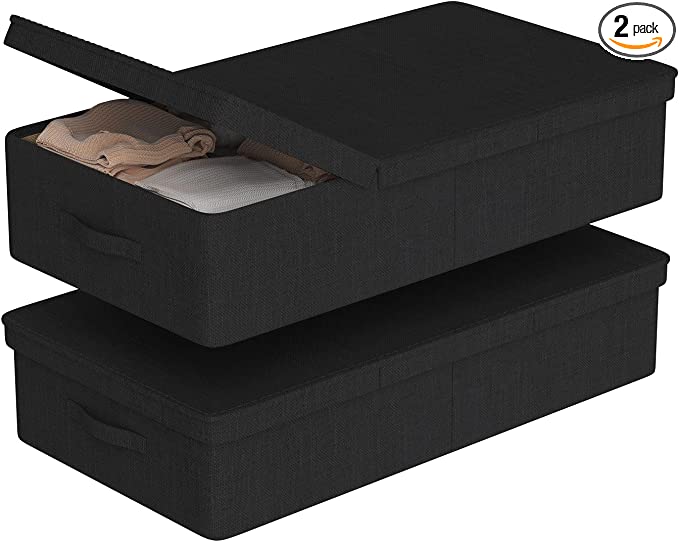 Ok, so maybe it's just ME and everyone has this — but maybe not!! I recommend that you get your blogger babe some storage boxes that can be used to store clothing, shoes, etc, under the bed, couch, wherever!! This can be super useful and helpful!
If your blogger bestie struggles with organization, has ADHD, etc, SKIP THIS GIFT! It could be taken as criticism! <3
Shop this gift for fashion bloggers here!
Listen, in my world, GARMENT BAGS MAKE THE WORLD GO ROUND! I bought a bunch of cheap(er) garment bags in bulk, and after I finish those off I am going to be investing in some cloth options with STORAGE.
Having garvment bags when I'm jumping in and out of a car on location would be so so helpful!
Shop this fashion blogger gift here!
Ok, so this one may not be a fit for EVERY fashion blogger, but often bloggers need photoshoot PROPS. For instance, I use props like:
Specific shoes (block heels) for photoshoots
Crowns and tiaras
Fake flowers
Decor or streams (like for this NYE shoot)
Now, not every fashion blogger is going to want this stuff, so this would be a great question to ask them — or encourage them to add props to their Amazon Wishlist (going back to what I shared at the beginning of this post).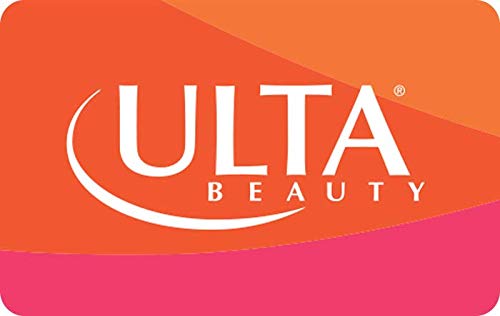 Listen, you know what my family gets me every year for Christmas?
Ulta gift cards!
Being a blogger and in front of the camera a LOT, I go through a pretty impressive amount of makeup products. I invest in my face, so that can add up! I love getting gift cards to Ulta, because I can shop the higher end stuff and makeup I'd normally get at Target! It's a one stop shop, truly!
Get this fabulous gift for fashion bloggers here!
Ok, so this is the camera that I have my eye on as a blogger. BUT if your fashion blogger is newer to the world of blogging, this may be a pretty overwhelming gift.
And, while this is the camera I'm looking to get (and I'll still keep my Sony A5100, which is a great camera for beauty bloggers), your fashion blogger may want a different one! Do some reconnaissances!
Check out this gift for fashion bloggers here!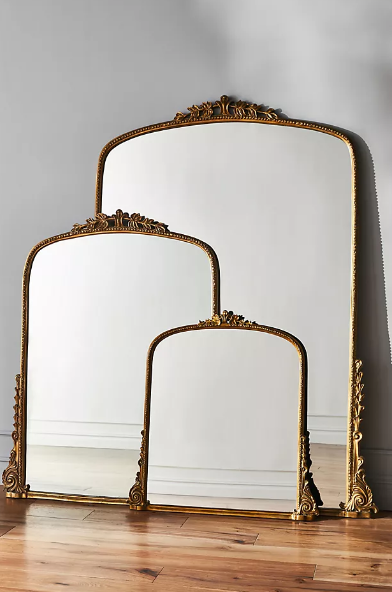 Listen, besties! The Gleaming Primrose Mirror from Anthropologie is a staple of many a fashion blogger, lifestyle influencer, etc, and this could be a GREAT gift — if your fashion blogger is as obsessed with it as I am.
(Seriously, I have a whole SPACE is my apartment for the 7 foot tall primrose mirror, and I cannot wait to get it!! It's on my budget // business // financial plan!)
This mirror is fabulous just on its own, but its TRUE use is in being able to easily take and share daily outfit selfies without contorting yourself to fit into the space allotted by like a $10 mirror from Target. Having a full-length mirror that is WIDE is a must for fashion bloggers, from my experience.
Your blogger babe may not be into the GOLD, GLITZ, AND GLAMOR of the Anthro Gleaming Primrose Mirror (hey, minimalists exist)! While I simply canNOT fathom why anyone wouldn't want THIs EXACT MIRROR, you could also take *your* fashion blogger gift shopping to a few home decor stores (check out this post of mine on Home Goods) to find a large mirror for them to use!
It sounds silly and vain to have a huge mirror, and I simply don't care! A lot of people think fashion bloggers are silly and vain, when really our desire is to be seen, share info and CREATE. (ok, there's real talk a good amount of vanity in there as well.)
Shop this perfect gift for bloggers HERE!
Y'all, to be a blogger is to be an ENTREPRENEUR. And if your fashion blogger has a traditional 9-5, they're probably used to have IT Support onhand whenever something is going awry.
Buuuuuut a fashion blogger doesn't generally start out with a full IT Department she/they/he can ask questions to, which is where Geek Squad comes in!
Geek Squad can be found within BestBuy, and their tech support has been SO HELPFUL for my blog. I buy all of my tech through Best Buy so I can add GeekSquad support to it! They also offer remote support (I was hanging with my BFF, Kate, who chatted with their reps when her Microsoft Surface was acting up).
Check out this gift for fashion bloggers here!
#20: Gifts for Bloggers: Strapless Bra from Curvy Couture Intimates
Ok, so this isn't going to be a fit (see what I did there) for every fashion blogger. BUT, whenever I share content on my TikTok, I'm almost ALWAYS asked what bra I'm wearing.
The answer varies (of course), but my go to recommendation for folks looking for a RELIABLE strapless bra is this bra from Curvy Couture.
Now, your blogger fashion blogger bestie may not want *you* to buy them a bra (that might be weird, depending on your friendship). But if they've been looking for a strapless bra, you can send them this video review I did, and see what they think!
Get this gift for fashion bloggers here!
#21: Gifts for Fashion Bloggers – Canva Yearly Membership
Y'all, I use Canva for just about everything for my blog. From editing highlight covers for my Instagram, to making blog title graphics (like the one on this blog post!), to pins, to my media kit as a blogger… Canva Premium is WHERE IT IS AT!
As a fashion blogger, I would be stoked if someone gave me a gift certificate to Canva Pro for a year. This is a MUST-HAVE blogger expense for the year, and alsoooo, the gift giver would be a bit sneaktastic to give me a Canva gift certificate – because I'd think of them every time I opened up Canva! (Which is something I do almost once a day, making graphics and Pinterest pins.)
Check out Canva HERE!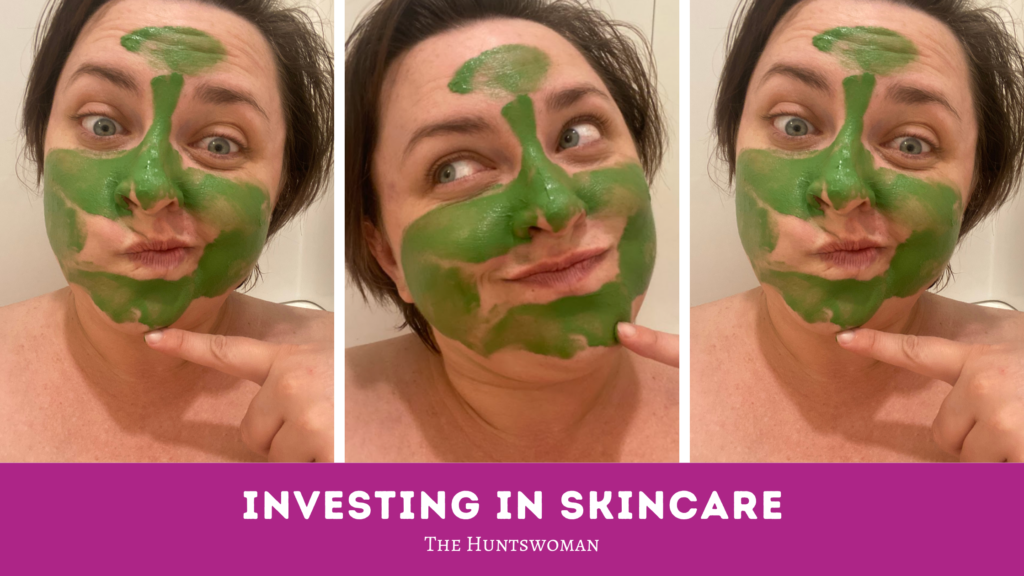 I talked more about this in my post HERE on how I'm investing in my skincare routine, but the TLDR is this: As a blogger, people are constantly looking at your FACE! It's worth it to invest in your skincare, AAAAND topical products that just sit on the surface of your skin can only do so much.
You can chat with your fashion blogger to see if there's a medspa or LICENSED ESTHETICIAN they'd love to see! Most med spas and solo estheticians offer gift certificates!
And, as I shared in my long post about my skincare routine, DO NOT CHEAP OUT ON THIS! DO YOUR RESEARCH! Those DIY home micro-needling pens? Garbage! Can damage your skin!!
I intentionally put this gift idea for bloggers at the END of my post, because I only want the ride or dies who FOLLOW THROUGH to see it!
Check out my post on microneedling and chemical peels here!
More helpful gifts for fashion bloggers:
Apple Charging bank for laptop (Disclaimer: I've never used this!)
Away carry-on suitcase (or other well-made carryon suitcase for organizing outfits for photoshoots)
CLEAR – for frequent fliers (or TSA Global Entry)
This post was all about gifts for fashion bloggers.
More Helpful Advice for Fashion Bloggers!
Below, I've shared more helpful advice for fashion bloggers. If you're trying to learn ways to be more supportive of your fashion blogger love, then these are great reads for you! (Be sure to send links to your fashion blogger cutie as well!!)
Join VIP!
Want more content like this? Then I recommend joining my fashion-focused email list is here! If you want to stay up-to-date on posts from The Huntswoman, I recommend joining me on your favorite social media platform (Facebook, Instagram or Twitter).
Finally, my business and career email list HERE!!
I have two email lists because folks have different interests! For lovers of this post, I recommend joining both lists and following me on Twitter, where I share a lot of blogger tips and info!