Hey there! This post contains affiliate links.  Using my links means I earn a commission, which helps me create more rad content.  More on affiliates here.
Recently, I was at a home decor store (I'm in the midst of decorating my apartment), and the lady staffing the store asked me, "Where do you get your clothes? I think you look so cute!"
Her name is Ann, and we got to chatting about plus size fashion. "I'm looking for short plus size leggings to wear under dresses and skirts in the summer," Ann told me. "I don't want bike shorts… I want a thinner fabric. But I am having a hard time finding them!"
Plus Size Shorts to Wear Under Skirts & Dresses
As Ann told me what she was looking for, I realized that what she needed is anti-chafe shorts. The problem with finding these plus size shorts to go under dresses is that most folks don't know they're called "anti-chafe shorts"!
Heck, I only know this because I'm a plus size blogger.
So, I helped Ann look up some options, and I've shared options for plus size shorts to wear under dresses and skirts below!
I've also noted the maximum size each brand carrie, so you know where to shop!
Next up on our roundup is Undersummers! This brand sells plus size shorts to wear under skirts and dresses for $28 over on Amazon!
From the brand: "LIGHTWEIGHT SOFT STRETCHY FABRIC – Our signature Premium fabric is lightweight, soft, stretchy, silky and oh-so comfy. It allows legs and clothes to glide without pilling. 96% Poly/4% Spandex, exclusive of trims, cotton gusset. CARE- Machine wash cold, line dry. Once you have slipped on your favorite pair of Shortlettes, you will want to wear them every day and night."
Undersummers has these plus size bike shorts (anti-chafing shorts) in up to a 5X. These plus size soft shorts go up to a 58 inch waist and 61 inch hip!
Shop these plus size summer shorts HERE!
#2 Plus Size Shorts to Wear Under Skirts: Snag Tights ($13)
Snag Tights is such a fun company! They have folks rocking plus size shorts under dresses all over their Instagram!
They have a bunch of different colors and lengths! The size chart lists going up to a size 32, but I don't see measurements there!
Shop here!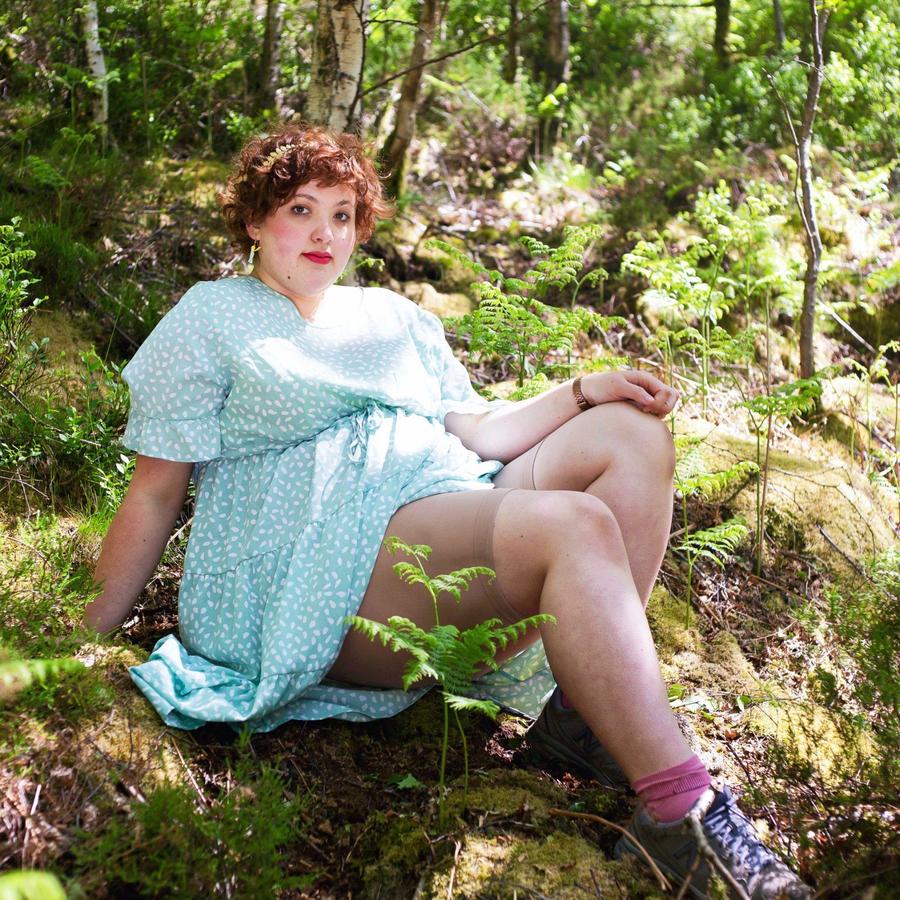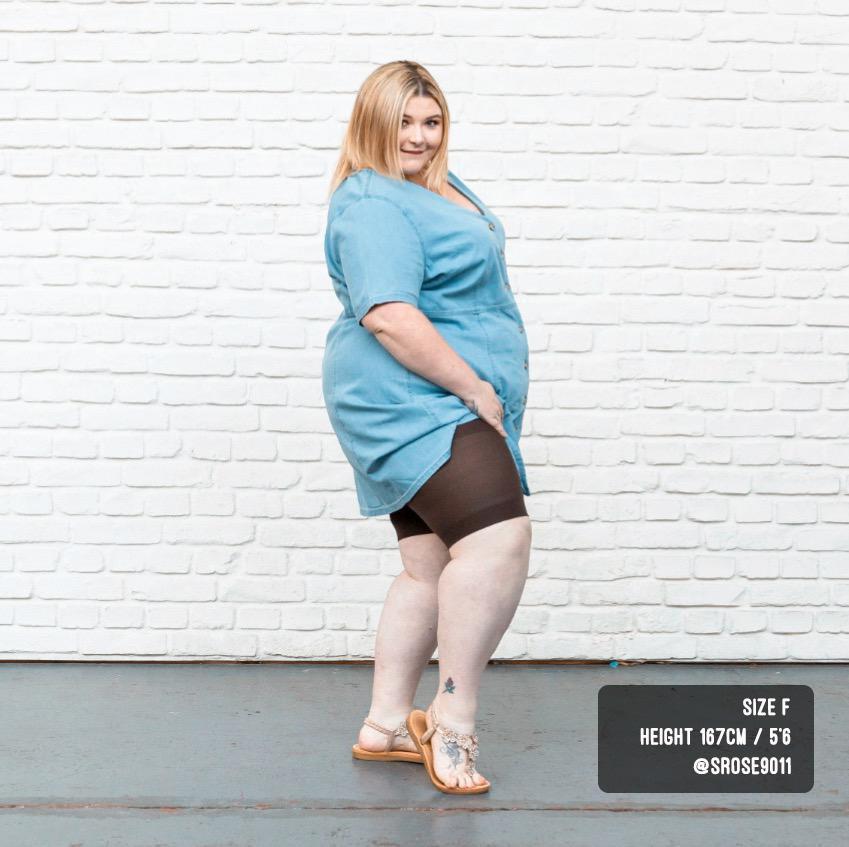 << Want more plus size fashion resources? I got you! Join m email list HERE! >>
Ok, so next up on our list is Woman Within! I feel like folks either shop here A LOT or they've never heard of the brand.
Woman Within is one of the most size inclusive brands out there, going up to a 6X or size 40/42.
Below are some plus size "legging shorts" or plus size shorts to wear under skirts this summer!
These plus size shorts are perfect for summer to wear under a dress, and they come in over 10 colors and patterns!
Sizing: These shorts are available in up to a size 42 or 6X, which is a 65 inch waist and 73 inch hip.
From the brand: "Stretch knit bike shorts made in the perfect fit. A stretch elastic waistband is super comfortable and adjusts to the body's shape. Great for being active or as a layer under tunics, dresses and tops. "
Shop these shorts HERE!
If you want to add a little something extra to the shorts you wear under a plus size dress, Woman Within also has these plus size bike shorts with a lace hem!
Sizing: They go up to a size 38/40!
Shop these short plus size leggings here.
Next up, we have to talk about the Lizzo x Fabletics collaboration! I have loved Lizzo's marketing around the drop saying it fits "sizes 6X to XS." Truly a reframing! I have not personally tried Yitty myself, so I can't give a review – but buying a pair is on my list!
Sizing: Up to a 57 inch waist
Shop Yitty plus size anti-chafe shorts here!
First up on this list is a brand that's new to me – Wirapa!
These plus size shorts to wear under a dress come in multiple colorss, and have an "8-inch inseam, long enough to stop chaffing of the thighs and reduce pains and irritations. Keep sweat from collecting and thighs from rubbing."
I've never tried these shorts – but I'm intrigued!
Sizing: Up to a 5X, which is a 56 inch waist
Shop these plus size shorts for under skirts and dresses here!
#6 Plus Size Shorts to Wear Under Skirts: Sonsee ($26 USD)
Next up on our roundup is Sonsee, a brand that specializes in creating soft shorts (that feel similar to leggings) to wear under plus size dresses and skirts during the summer! Sonsee has their shorts in a variety of lengths, making it easier to wear these anti-chafing shorts with a short summer dress!
Sizing: Sonsee fits up to 45 inch waist and 59 inch hip.
From the brand: "Sonsee Woman's anti chafing shorts are the perfect solution for your inner chafe worries. Breathable, seamless and lightweight our shorts are specifically designed to combat your panty rub and thigh chafe in any situation leaving you chafe free and confident. Also available with curve smoothing and shaping."
Shop plus size shorts to wear under a dress here!
Other Plus Size Lingerie & Boudoir Posts to Check Out
Want more plus size lingerie? Check out these posts!
Join VIP!
Are you tired looking all over the internet to find plus size fashion resources and outfit ideas? Do you also love to learn about other topics, like travel and growing your career?
Well then, Huntswoman VIP is for you! Join my email list for top tips, VIP info and plus size fashion guides like this! I don't send spam, pinky promise! Subscribe here!
There's the roundup! What brands did I miss? Let me know by sharing your recommendations in the comments: