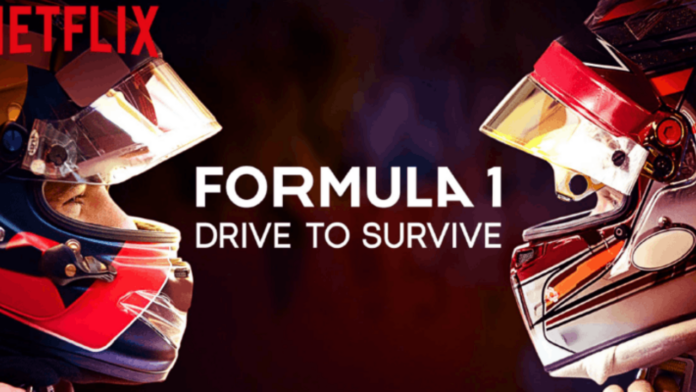 Hey there! This post contains affiliate links.  Using my links means I earn a commission, which helps me create more rad content.  More on affiliates here.
In my home fashion. sewing studio, i like to have shows going on in the background. I usually put on documentaries or docuseries, as I can listen to them while I sew, almost like a podcast.
And, for the past month or so, I've had the Netflix show, "Drive to Survive," going on in the background.
Below, I've shared what I'm loving about the series, whether there will be a Season 3, and (most importantly) , where new Formula 1 fans can find Formula 1 content outside of ESPN.

What I Love about "Drive to Survive"
I have been telling EVERYONE about this docuseries, and I've gotten more than a few confused looks, lol. I'm not a sports fan. I attend women's soccer games in Salt Lake City, but, other than that, eh.
I'm Not a "Sports Fan"
I never really understood WHY people feel so strongly about sports teams. I went to maybe 3 football games while attending Stanford, and that was during the Andrew Luck years.
I try not to be a jerk about people loving sports and sporting events, saying things like, "It's just a game!!" But, I didn't really get it.
TBH, I still don't.
AND THEN
THIS DOCUSERIES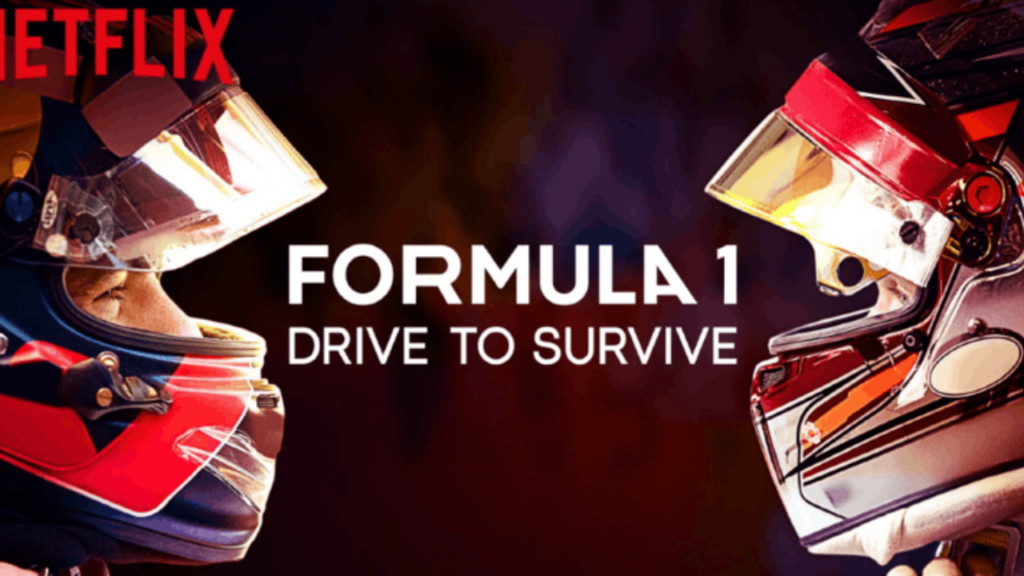 Part 1: Am I a New Formula 1 Fan?
I started watching "Drive to Survive" after thoroughly enjoying the documentary, "The Gentleman Driver." I was almost immediately hooked on the series, which is a masterful mix of storytelling and marketing.
The Drive to Excellence
What got me hooked was listening to the stories of a group of highly competitive individuals, who use a combination of business acumen, engineering and relationship building to compete. The stories of all of these people (especially seeing the massive support teams at the races) really hooked me.
Seeing the competitiveness and single mindedness – freaking LOVE IT.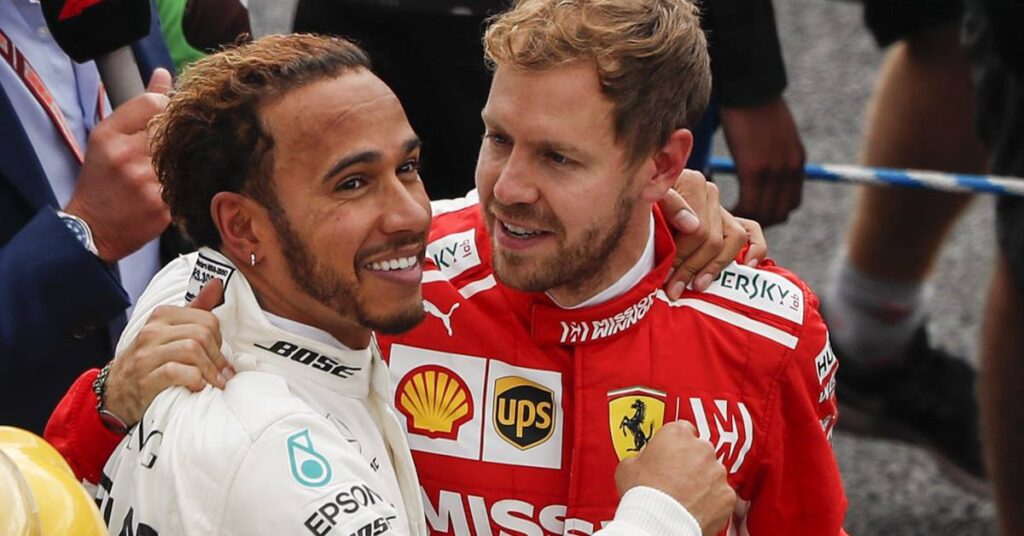 Where are the Women & BIPoC?
However, it's not all sunshine and rainbows watching the series. It's pretty apparent that Formula 1 is the OG Boy's Club, with lots of white dudes and men on-camera. Season 2 got a bit better with driver diversity, but the serious lack of diversity is concerning.
This might be an overarching issue within the sport, that's reflected in the docuseries…. Can women drive in F1?
If any marketing folks at Formula 1 are reading this, I think there's a HUGE missing component happening here, that's making the sport fail to convert new fans.
Call me beep me if you want to tackle that!
Part 2: Will There Be a Third Season of Drive to Survive?
I've scoured the internet to see if there are Netflix crews filming a potential Season 3. The series are released at the start of a new season, with Season 2 showcasing 2019 – and being released the same month that the 2020 season starts.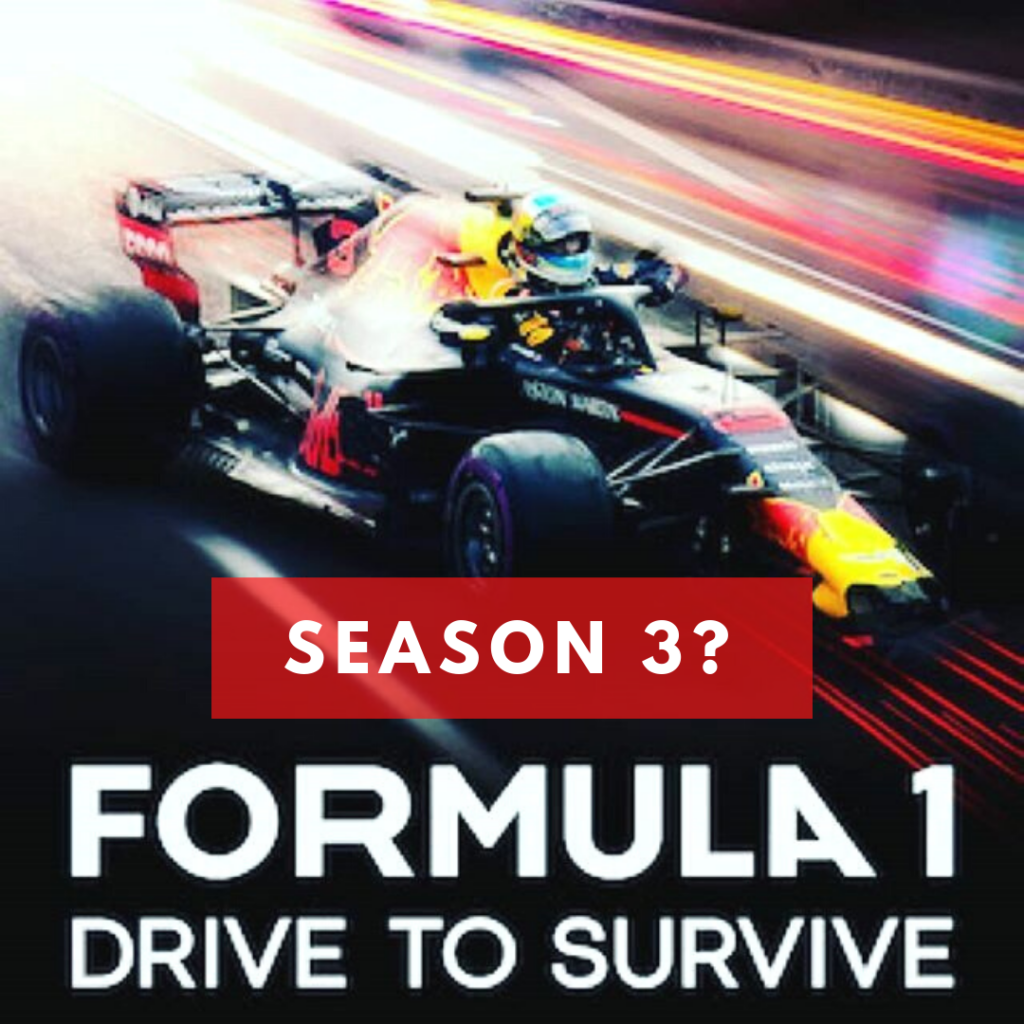 But, we do have this from Oon's Instagram:
Some people have tweeted or posted about a Netflix crew bopping around Australia for the first (canceled) race, right?
TBA.
Also, with this whole COVID-19 situation, races have been canceled and postponed. I'd love to have a docuseries film and release regardless (WTF do teams do//how are finances handled without races?)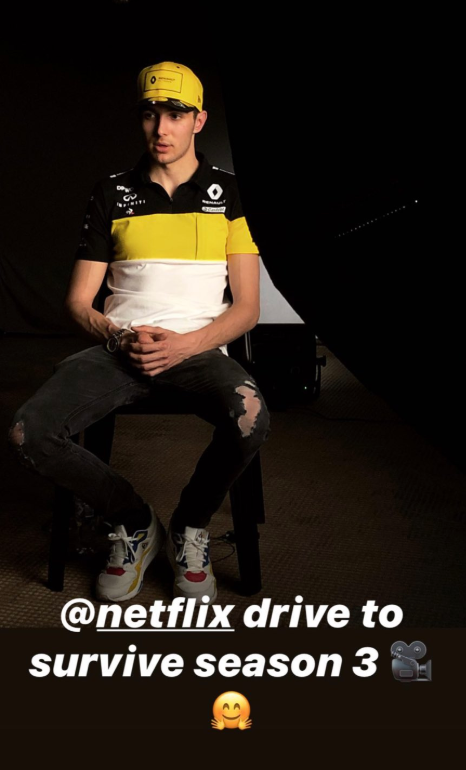 Part 3: Okay, I'm Hooked! Now What Do I Watch for More Formula One Content?
If you're like me and into Formula 1 as an organization (not just watching races), here's where we go from here:
Finished Drive to Surive? Racing Documentaries & TV Shows to Watch Next
A lot of auto or racing TV show and documentariess are, frankly, derivative of each other.
Here are other racing documentaries to check out, as well as a few documentaries that match the competitive energy of this Drive to Survive!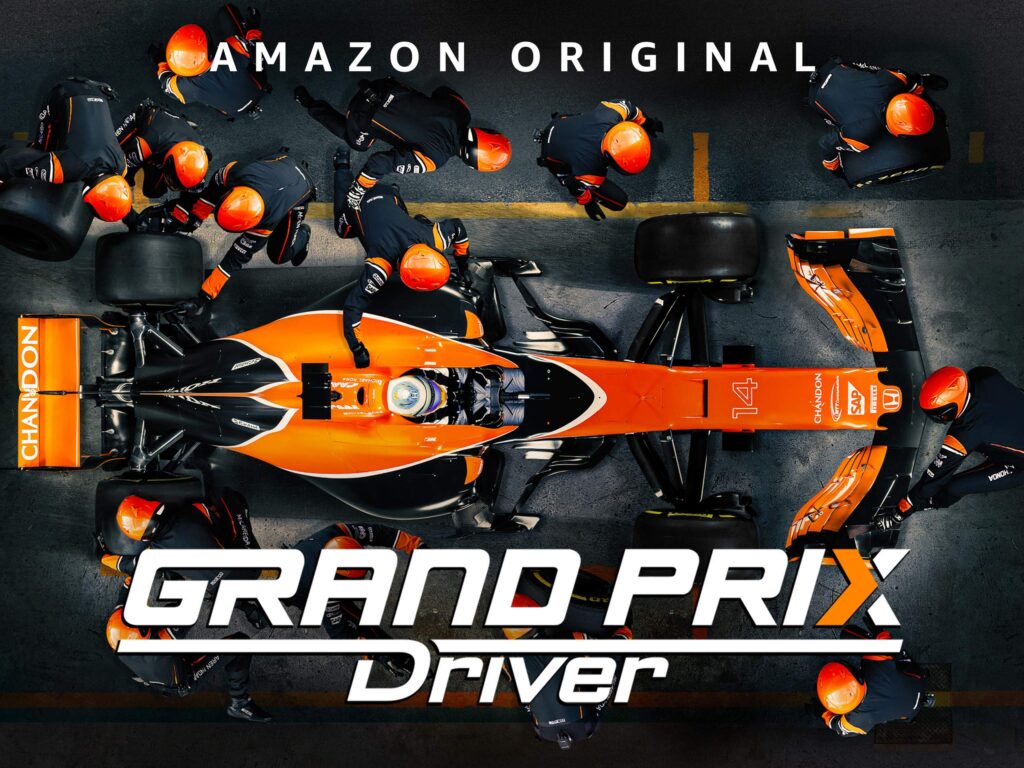 TV SHOWS
GRAND PRIX Driver: This series offers unprecedented access to FORMULA ONE racing, a highly secretive and competitive world. It follows McLaren, one of the sport's most successful teams, during the 2017 pre-season as they gear up for their first race in Melbourne. After three tough years without a win, McLaren is hopeful that they will be back on top with their promotion of rookie driver, Stoffel Vandoorne.
Formula 1: Graduating to the Team: Infiniti's seven young Academy Engineer's battle it out for a place with Renault Sport Formula One Team at the Australian Grand Prix. Which Engineer can handle the pressure and pass the challenges with Formula One driver's Nico Hülkenberg and Jolyon Palmer.
Crash and Burn: For a fleeting moment in the early 80s Tommy Byrne was the world's greatest driver. The film investigates into the economics of Formula One through Tommy's rise and spectacular fall.
The Gentleman Driver
MOVIES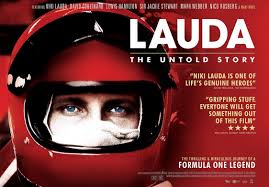 Lauda The Untold Story: In 1976 Niki Lauda survived one of the most famous crashes in Formula One history. Using previously unseen footage, Lauda: The Untold Story explains what happened on that fateful, and near fatal day at the Nurburgring, then follows Lauda's courageous journey to recovery culminating in a miraculous comeback in Monza just weeks later.
Le Mans: Racing is Everything: The 24 Hours of Le Mans is a motor race like no other. Taking place in France each year, it is an endurance test for drivers and cars that literally takes 24 hours to complete. Traveling from Kuala Lumpur to the Côte D'Azur, shot in breathtaking 4K and with unprecedented access to six of the teams competing for glory, Le Mans: Racing is Everything is motorsport as you've never seen it before.
Speed of Glory An Story On Lewis Hamilton: From the days when his father would take him to watch Formula One greats Ayrton Senna and Alain Prost, Lewis Hamilton dreamed of joining the ranks of his racing heroes.
F1 Racing Science: Formula 1 is one of the most watched sports on the planet. Its cars are veritable ambassadors on wheels at the cutting edge of technology. While drivers like Schumacher and Hamilton are household names, the secrets behind their cars are relatively unknown. This documentary gives an inside look at these machines and the endless search for perfection in aerodynamics, lightness, solidity and power.
Follow Racing Teams on Social Media
These racing teams have full-on marketing departments, showcasing BTS footage and engaging with fans.
Below, I've shared the social media accounts of the teams, as well as their 2 drivers for 2020. (I went by order on the F1 official site.)
Overall, you don't get a lot of… personality on the driver accounts, as they are heavily managed by PR folks. I'd love to see more authentic-feeling posts here.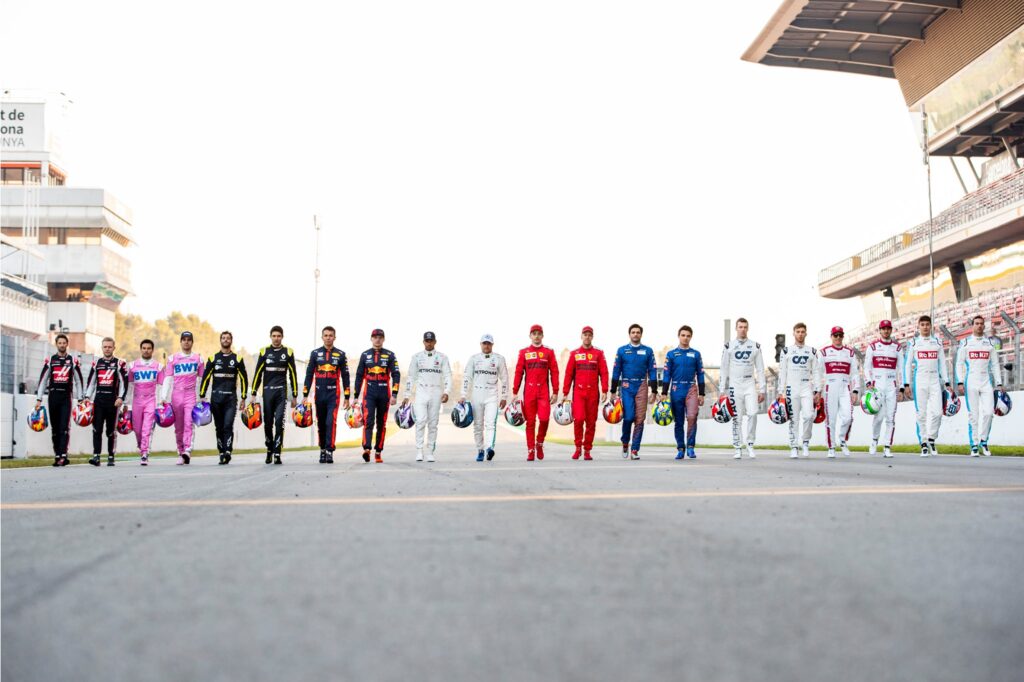 Red Bull Racing – Formula 1
Alrighty, here we. go! The team has its website here, but social media accounts aren't linked. Like, anywhere on their site…? Not to worry though, as their 3.8M Instagram fans keep the social media platform hopping. Here is Twitter and Facebook.
Alex Albon: One of my fave drivers (we love a comeback kid), Alex posts to his Instagram here.
Max Verstappen: After a pretty kick butt season 2, folks are big fans of this driver. His instagram here.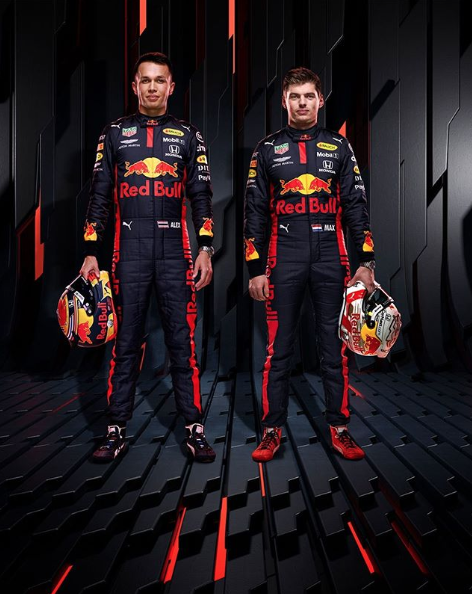 Mercedes Racing – Formula 1
Next up is Mercedes Racing, with their official website here. They've continued the trend of not including social media icons on the site (am I missing something, here?), so here is their Instagram, Facebook and Twitter.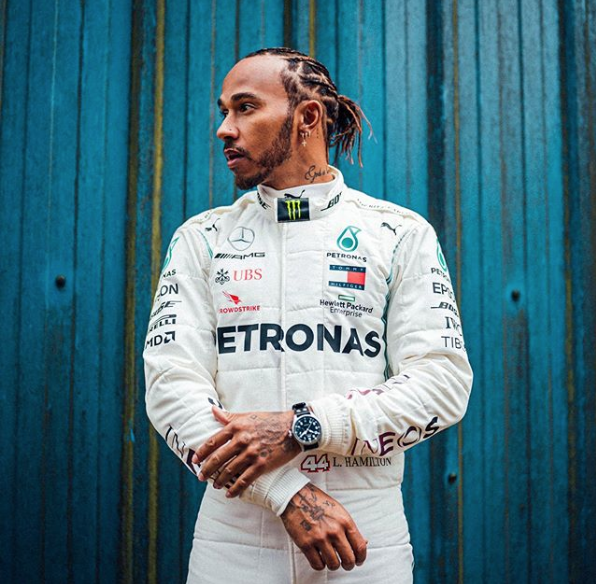 Scuderia AlphaTauri Racing – Formula 1
This team didn't get a lot of love in Season 1, but they did pop in for an episode on Season 2. Their website is here, and here are their Instagram, Facebook and Twitter. (Also, they LINKED their social media platforms on the site!! Finally!!)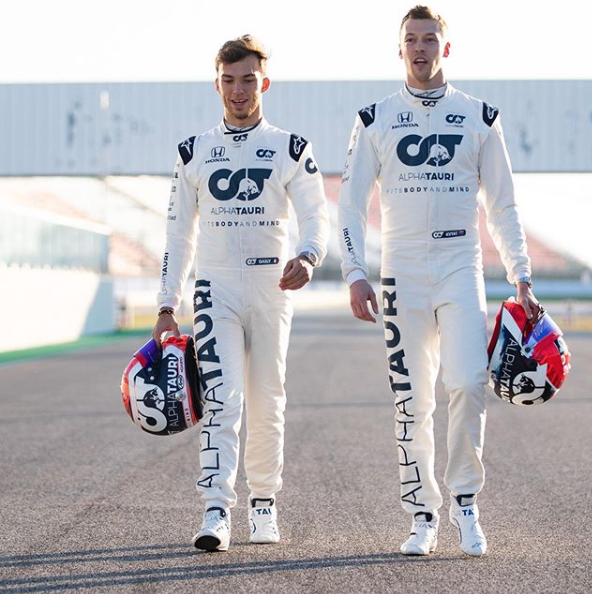 Scuderia Ferrari Racing – Formula 1
This team was one of the most… delightful (is that the word?) to watch. Season 2 opened with a team leader saying he didn't have Netflix, lol. Do you, bro!
The team doesn't' have its own website, and you can check out their Instagram here. Facebook and Twitter, respectively!
The Ferrari drivers for 2020:
Charles Leclerc: Fans loved seeing his journey to Ferrari on the show. Here are his Instagram, Twitter and Facebook accounts.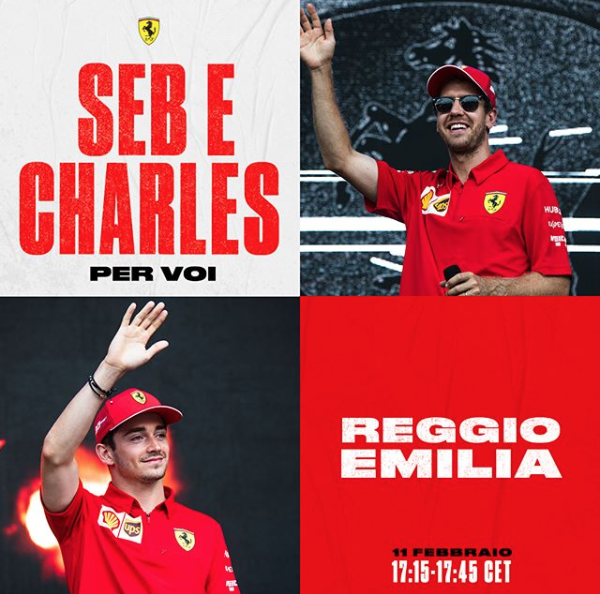 HAAS F1 Team
IMHO, one of the most interesting teams to watch compete, you can check out the HAAS team's website here. They're also one of the most media proficient and engaging teams, using live streaming and other marketing techniques to engage with fans. (Seriously! I hope someone from HAAS marketing sees this, as it's really impressive.)
Here is the HAAS Facebook, Twitter and Instagram.
2020 Drivers:
Romain Grosjean: Here are links to this French driver's Facebook, Twitter and Instagram. Love that he posts in Frenh first and then English!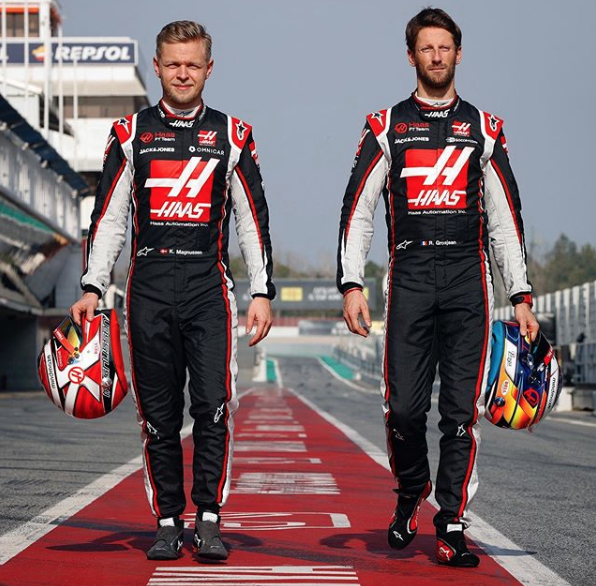 Renault F1 Team
Woohoo! We're getting more interesting media creation as we go down the list. You can check out the Renault website here, and here is their Facebook, Twitter and Instagram.
Drivers for 2020:
Daniel Ricciardo: I'd love to know what his reaction was to certain clips, especially his spur-of-the-moment musical compositions. Here are his Facebook, Instagram, and Twitter.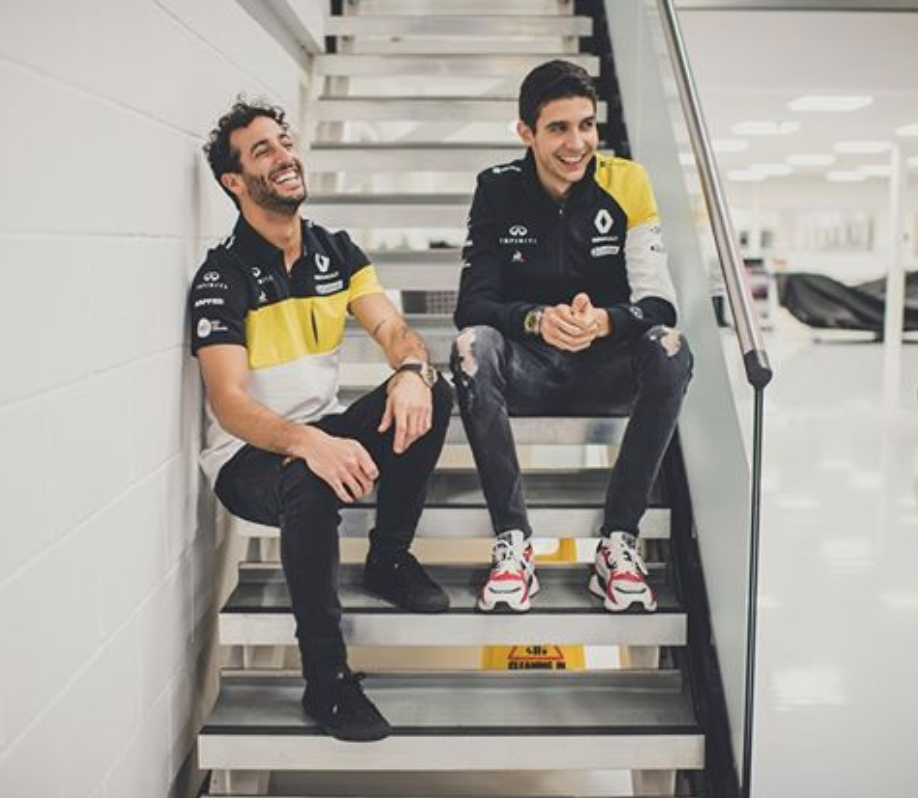 Note: Where are the Instagram STORIES???
Most of the drivers don't use these, and it's a huge loss!!
Thank you for reading!
If you want to stay up-to-date on my fashion roundups, I recommend joining me on your favorite social media platform (Facebook, Instagram or Twitter).
More of an email kind of person? Subscribe here!
[FTC Notice: This post contains affiliate links, meaning I earn a small commission if you purchase a product through my link. Affiliates help me write more great content, and I only endorse products I truly love.]