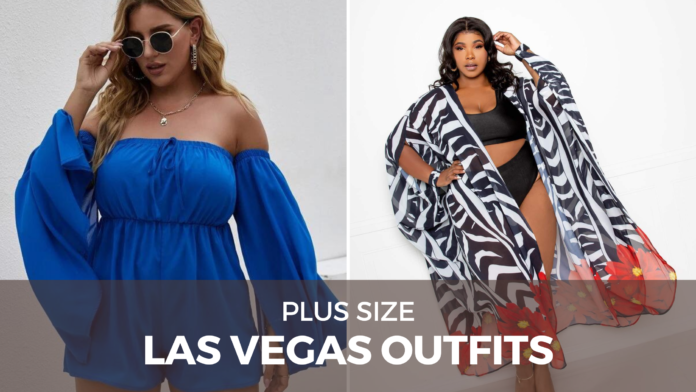 Hey there! This post contains affiliate links.  Using my links means I earn a commission, which helps me create more rad content.  More on affiliates here.
Woohoo! If you're on this blog post, it means you're headed to Las Vegas on vacation! And, while you're excited you may also be thinking to yourself, "But what the heck am I going to WEAR?!" I've been there, so I put together this guide with plus size outfit ideas for Las Vegas!
Plus Size Outfits for Las Vegas
When planning outfits for Las Vegas, there are different events or things to dress FOR! It's totally normal to change outfits minimum 3x a day!
Because of this, i've organized this plus size fashion guide by event or location:
Day Outfit
Evening Show
Clubbing or Dancing
Las Vegas Pool
And remember, when going to Vegas, you get to be BOLD and FUN! Take this trip as an opportunity to wear something you'd normally *want* to wear – but wouldn't for fear of being "too much."
BE TOO MUCH, BABE!
Okay, let's get started with this guide!
#1: Plus Size Outfit for Las Vegas from Torrid – "Walk Through" Romper
I love the look of a romper with a longer skirt, and this black plus size romper from Torrid is the bee's knees!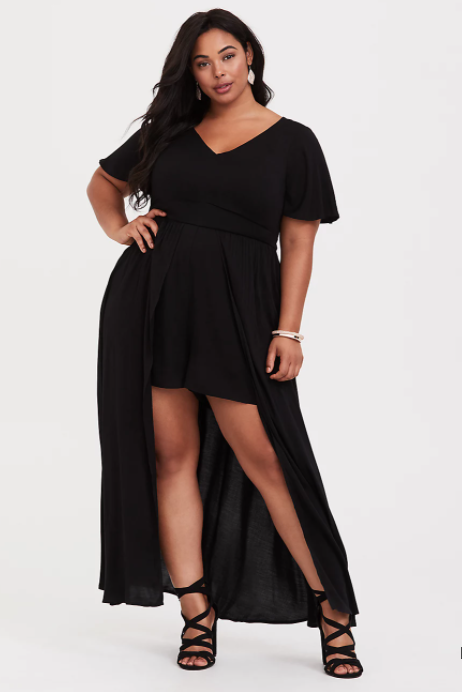 During the day, this style of romper can be paired with:
Big sun hat to protect you from the sun while keeping cool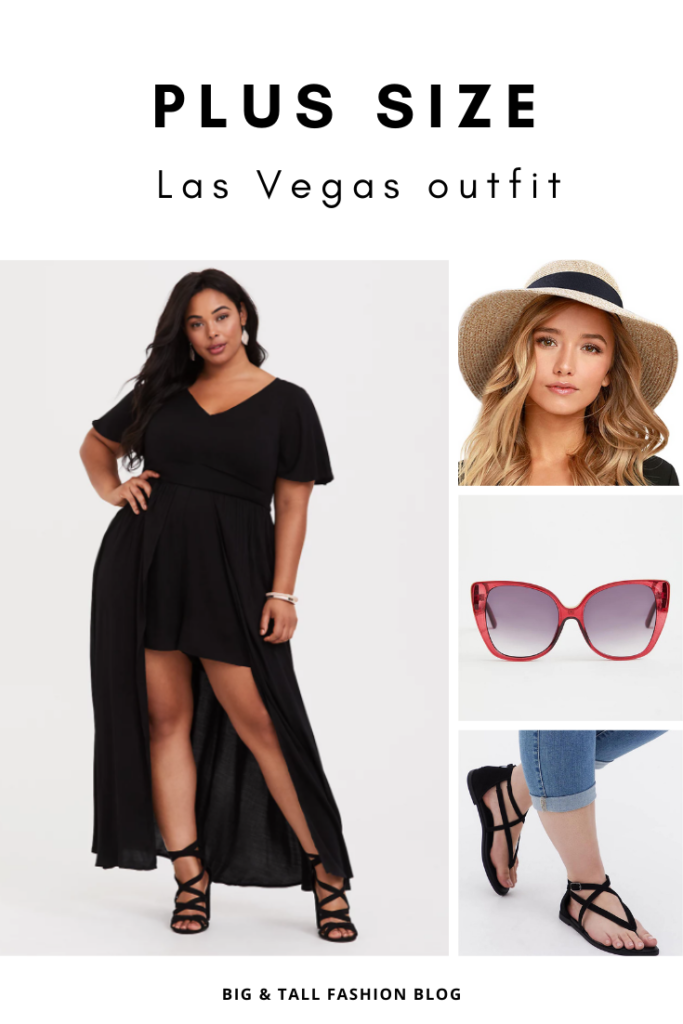 And then, for evening, this romper can easily be dressed up with:
A bold lipstick for an evening show.
Snag this plus size outfit for Las Vegas HERE!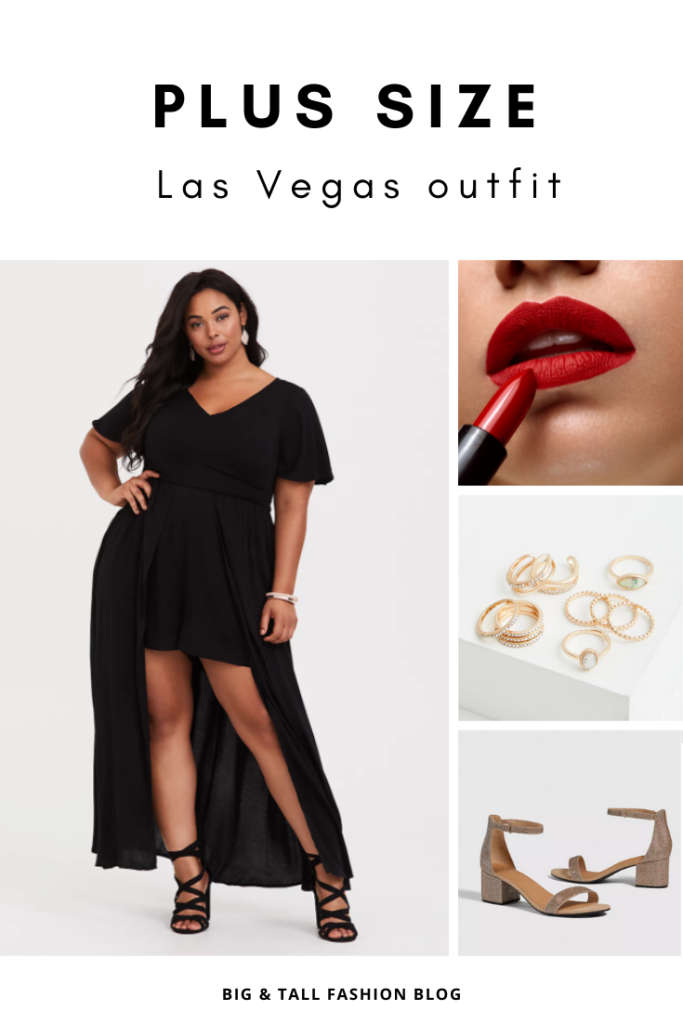 When it comes to Las Vegas jeans shorts are your worst enemy! They're hot, you're going to chafe and it's just a whole bad situation.
So, instead, I recommend wearing a ROMPER! This is one piece, so it's not going to dig into your waist, and rompers are usually made out of lightweight maerial.
I've found SHEIN to have the best plus size rompers, especially if you have a long torso. Be sure to check the size chart (ie the measurements) of every item you look at, because the measurements change!
For a Las Vegas outfit, I recommend choosing a romper in a fun color or print (be bold!), and pairing it with:
Snag this plus size romper HERE!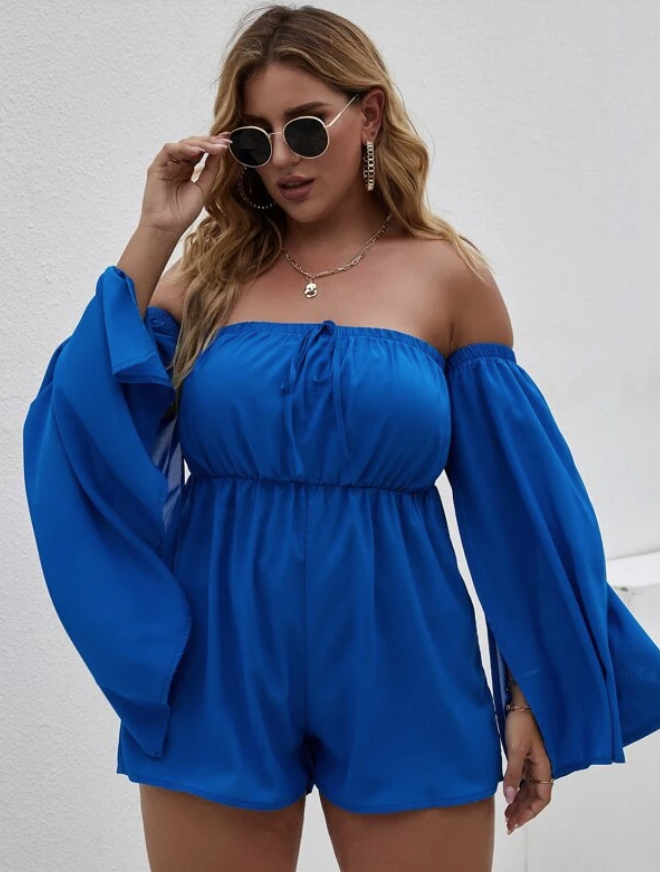 Next up on our list of outfit options is a plus size maxi dress! Now, you can go for a quiet pattern – but why!? You're headed to VEGAS, BABY!!!!!
I love this bold plus size maxi dress from ASOS (such a fun print), and this dress can double as a swim cover up! Pair with fun accessories (are you noticing a trend here?!), and then head out for your adventures for the day!
Snag this plus size outfit for Las Vegas HERE!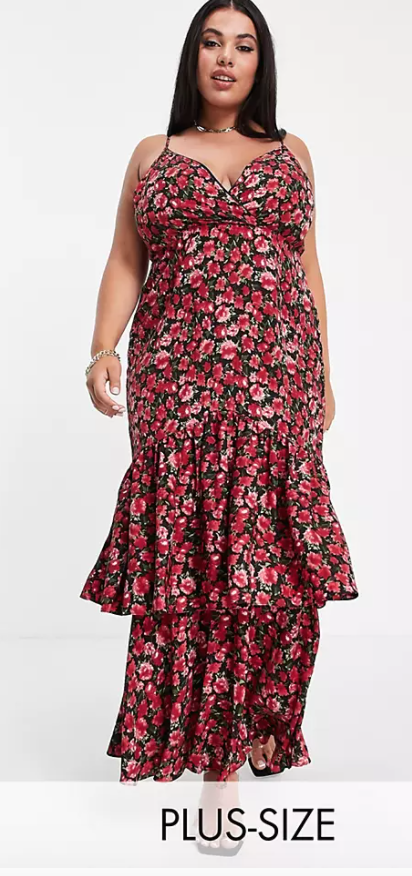 Okay, so if you're more of a t-shirt and shorts kind of cutie, then may I suggest getting LINEN shorts?!
Linen shorts are made out of cotton, which is more breathable than denim. Pair your plus size linen shorts with a cami or graphic tee, and boom! A plus size outfit for Vegas during the day!
Shop these linen shorts ($16) HERE!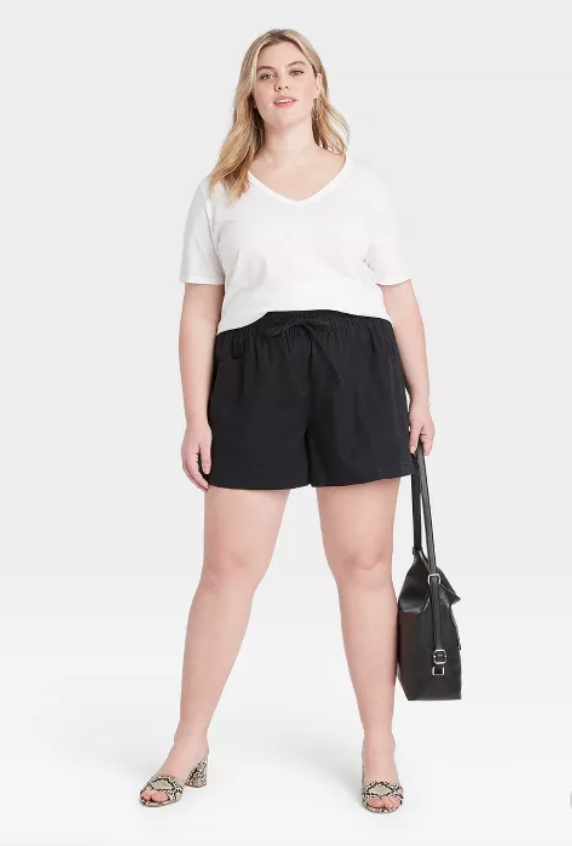 **Plus Size Las Vegas Outfits – Dancing and Club Wear **
Okay, now that we've covered plus size Las Vegas outfits to wear in the heat of the day, let's talk about EVENING LOOKS.
In my opinion, it's better to be OVER dressed than under dressed. Below, I've shared some fun plus size outfits for Las Vegas for going out at night!
I love this plus size black dress with sparkles on it – this is PERFECT for Las Vegas! Pair with some sparkly encrusted earrings, and you're good to go!
Get this plus size Las Vegas outfit HERE!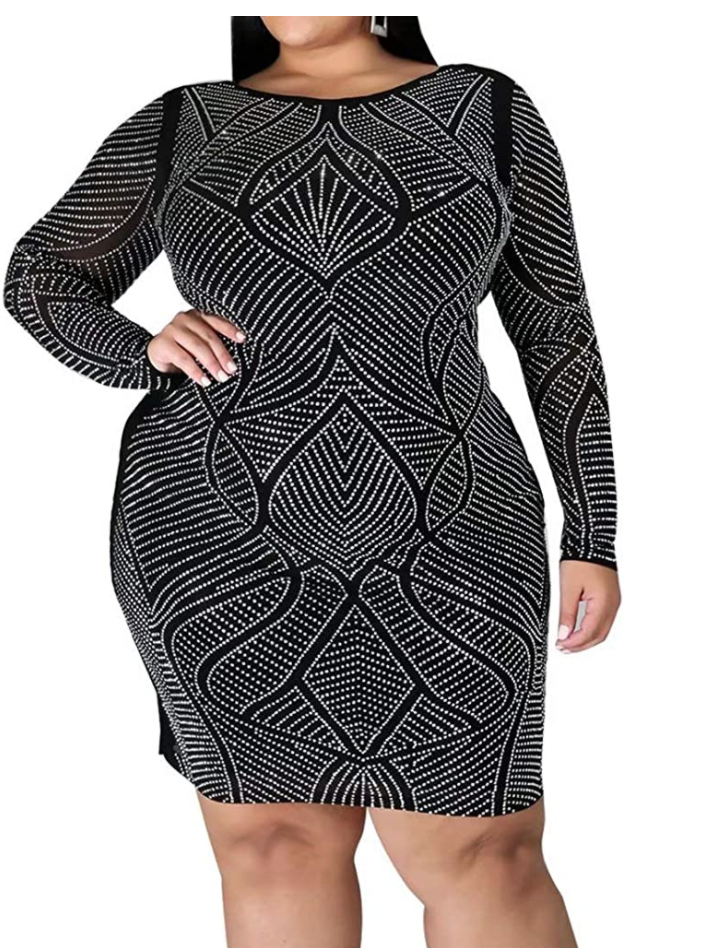 i own this pink plus size clubbing dress, and the sheer sleeves are so fun!
This pink club outfit is available in up to a size 5X, and it comes in a bunch of other colors!
Shop this pink plus size club dress HERE!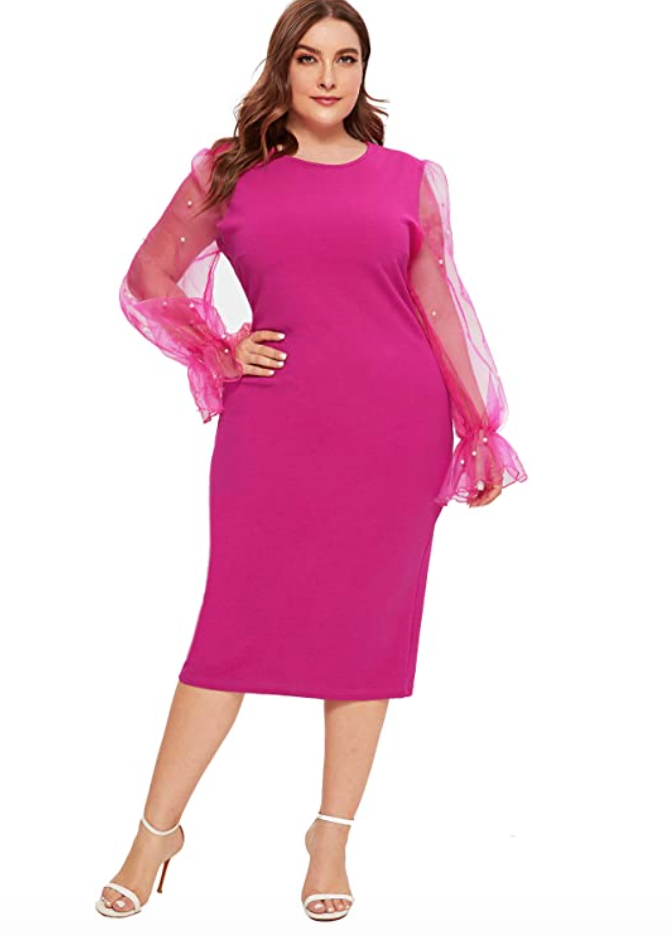 This plus size bodycon dress is available in 12 colors and prints, and goes up to a size 5X! This is a super fun Las Vegas dress, and I love the Cobalt Blue option!
Snag this plus size clubbing outfit HERE!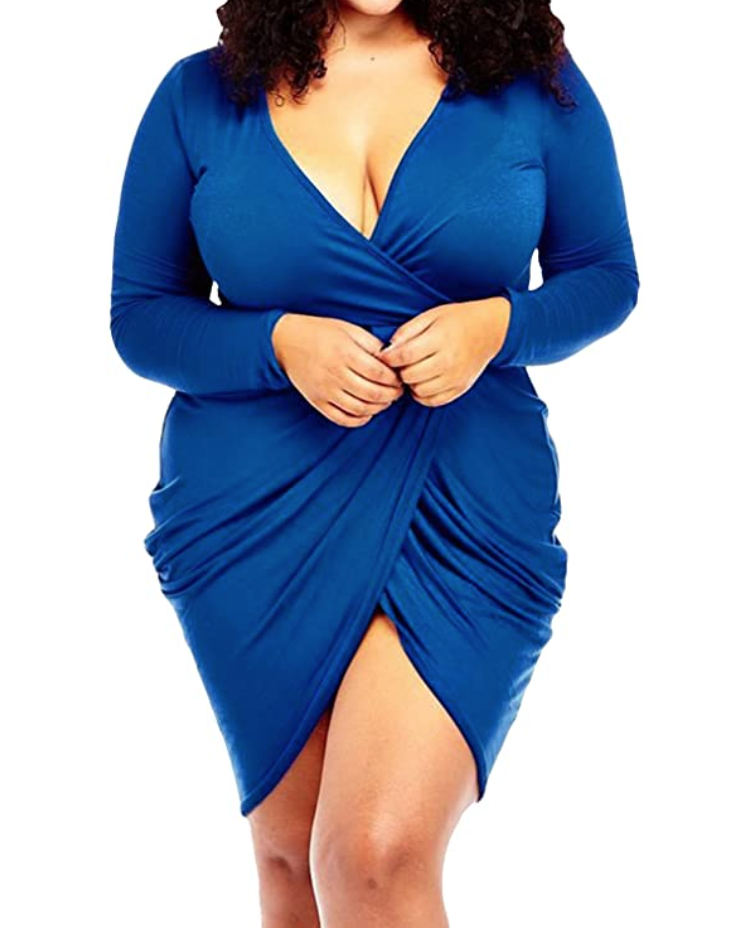 Are you ready to make a STATEMENT on the Las Vegas Strip? I love this plus size sequin jumpsuit from Eloquii. This is perfect for an evening out in Las Vegas!
Get this plus size Las Vegas outfit HERE!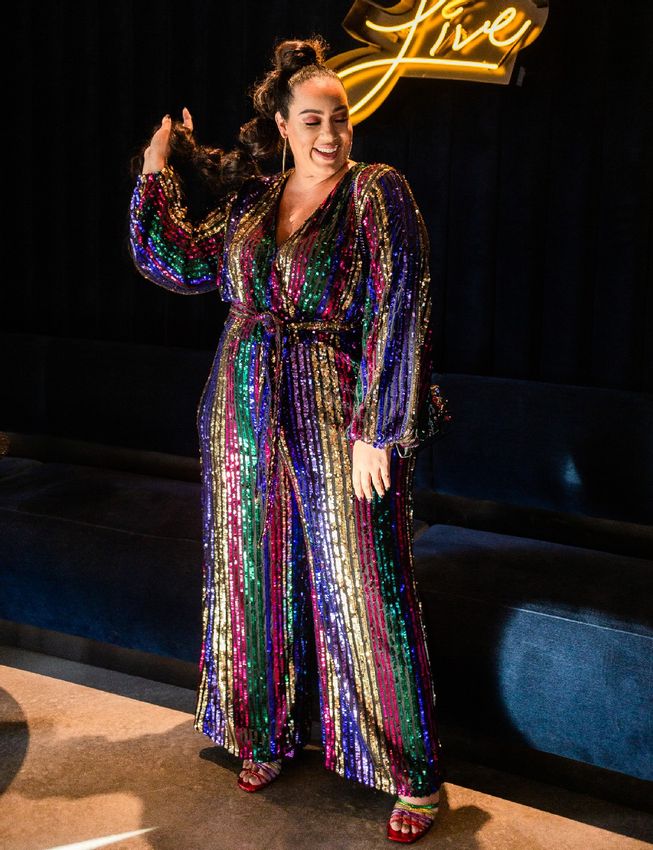 Want something that's a bit more flowy? I love this red plus size dress from City Chic! That metallic belt is such a fun detail.-
From CoEdition: "Amp up the glamour in the striking Color Wrap Dress. Draping over your curves in decadent style, this gorgeous dress features a dreamy chiffon fabrication & an elasticated belt with gold metal detailing."
Snag this plus size club outfit HERE!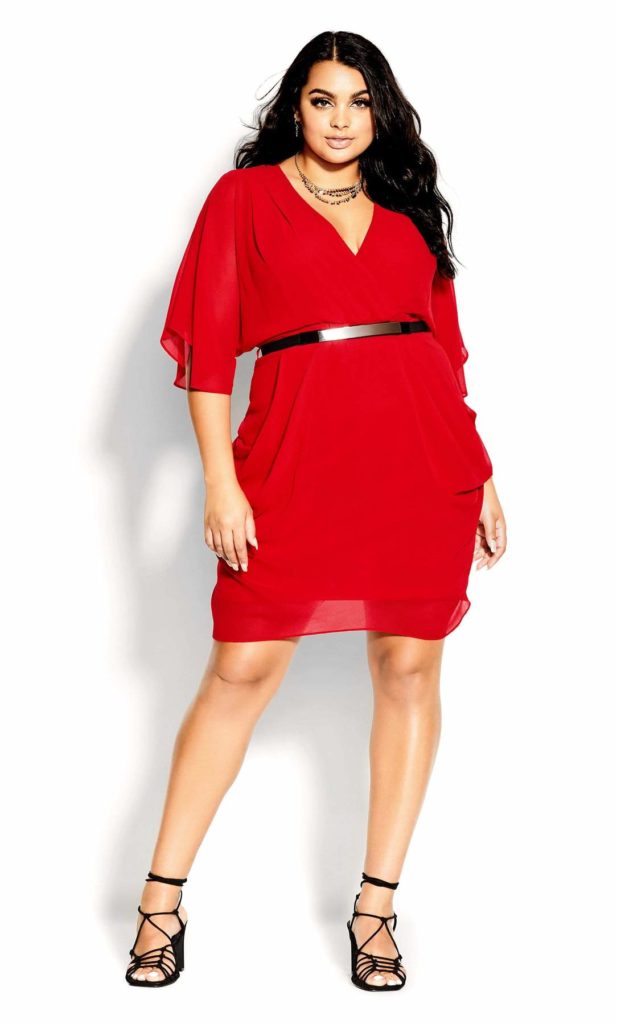 Want to catch the lights at the club? This plus size sequin romper will glitter as you move under the lights!
Shop this plus size Las Vegas outfit HERE!
Next up on our list, we have a one-shoulder glam metallic dress!
Snag this plus size dress for Vegas here!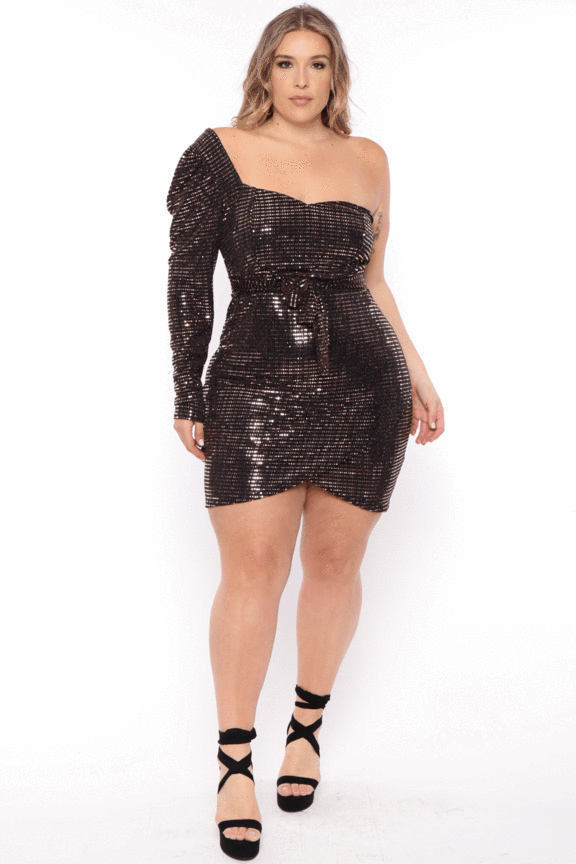 **Plus Size Las Vegas Outfits – For the Pool **
Okay, now that we've covered plus size Las Vegas outfits to wear out dancing or to a show, let's discuss POOL OUTFITS!
If you tend to wear black swimsuits, then it's time to add some fun to your life! I love this kaftan from Buxom Couture (c/o CoEdition), and this is a great way to add some pizzazz and Vegas fun to a black swimsuit!
Snag this plus size kaftan HERE!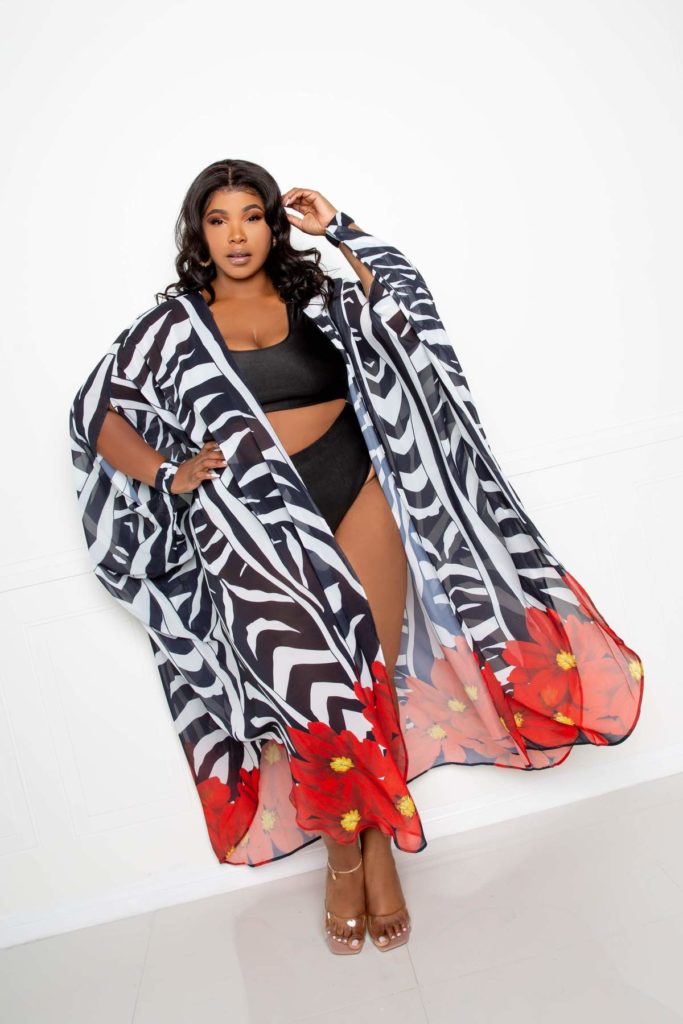 I found Fringe Co on TikTok, and I am lovinggg their sequin kaftans!
Snag this rainbow kaftan here!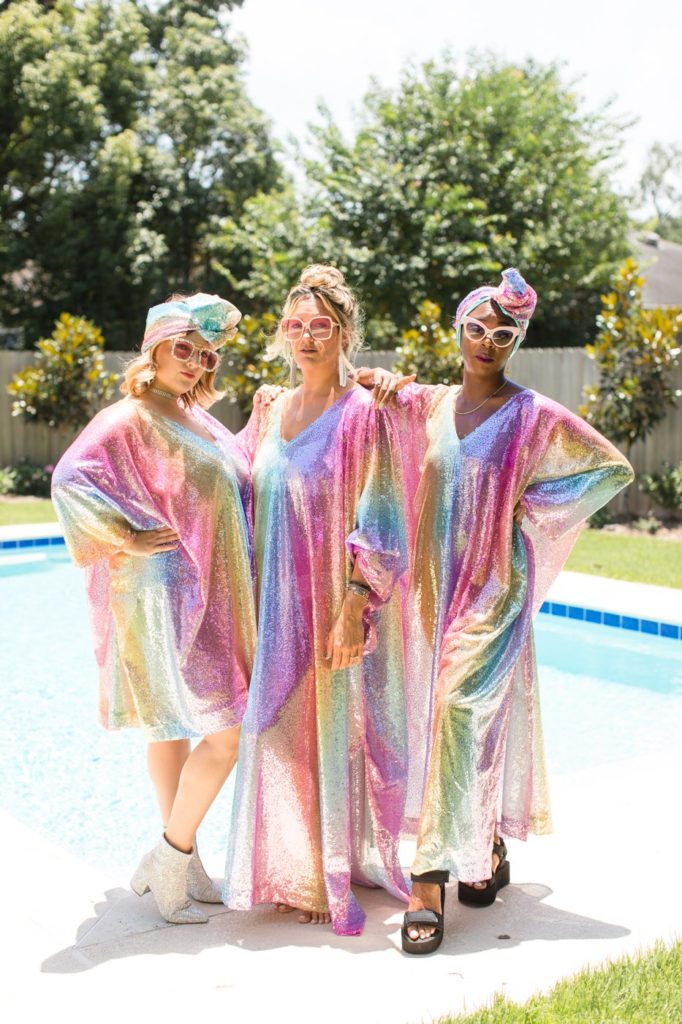 I have been obsessed with plus size kaftans at JIBRI for years, and these pieces are SO VERSATILE! From wearing these at the pool in Las Vegas to using them to layer up over something lacey to go clubbing – I'm here for it!
Check out this plus size outfit for Las Vegas HERE!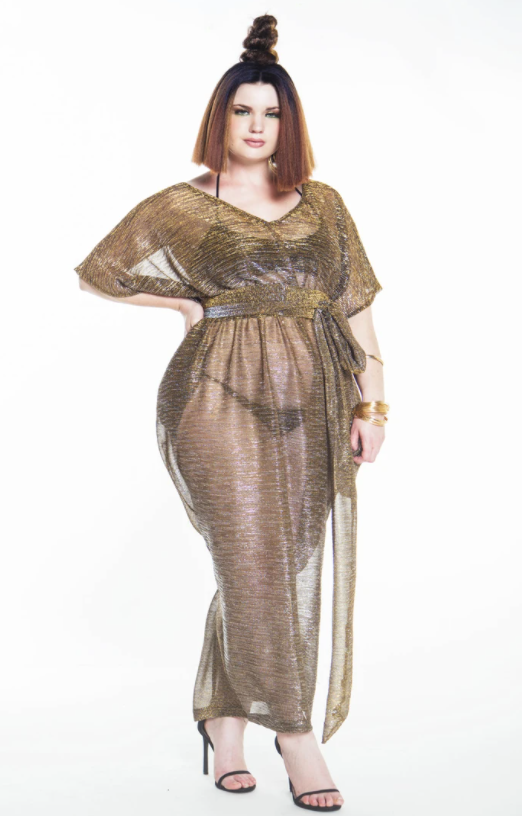 More Helpful Plus Size Fashion Roundups
Looking for new plus size brands to try? Here are 5 other plus size shopping guides to make plus size shopping more fun!
Be sure to bookmark your favorite posts, so they're there for you when you're ready to shop! 🙂 <3
Sign Up for More Plus Size Fashion Recommendations!
If you want to stay up-to-date on my reviews, I recommend joining me on your favorite social media platform (Facebook, Instagram or Twitter).
More of an email kind of person? Subscribe here!