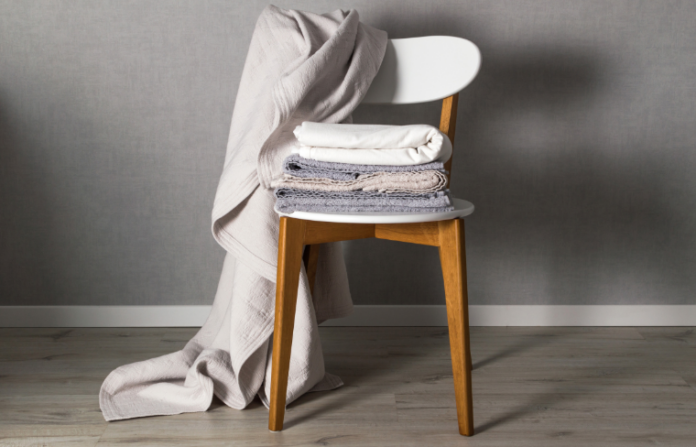 Hey there! This post contains affiliate links.  Using my links means I earn a commission, which helps me create more rad content.  More on affiliates here.
As a plus size person, I can't use "regular" towels.
The average length of a bath towel from a department store is 54″ long. My hips are 50″ wide, making it so I can't wrap a towel around me.
It's annoying, frankly!
While I love a plus size robe (my recs here), sometimes I just want to hang out in my towel while putting on my makeup. Regular towels gape awkwardly, and it's really honestly a pain.
[Heads up! This post uses affiliate links, and you help me earn $$ when you use my links. More on affiliate links here!]
Where are the Wide Width Bath Towels?
I know I could use a beach towel, but I want an AESTHETIC darling. I have a HOME DECOR vibe. I want to do a sheet mask with a towel on, not feel like I'm on my way to the waterpark!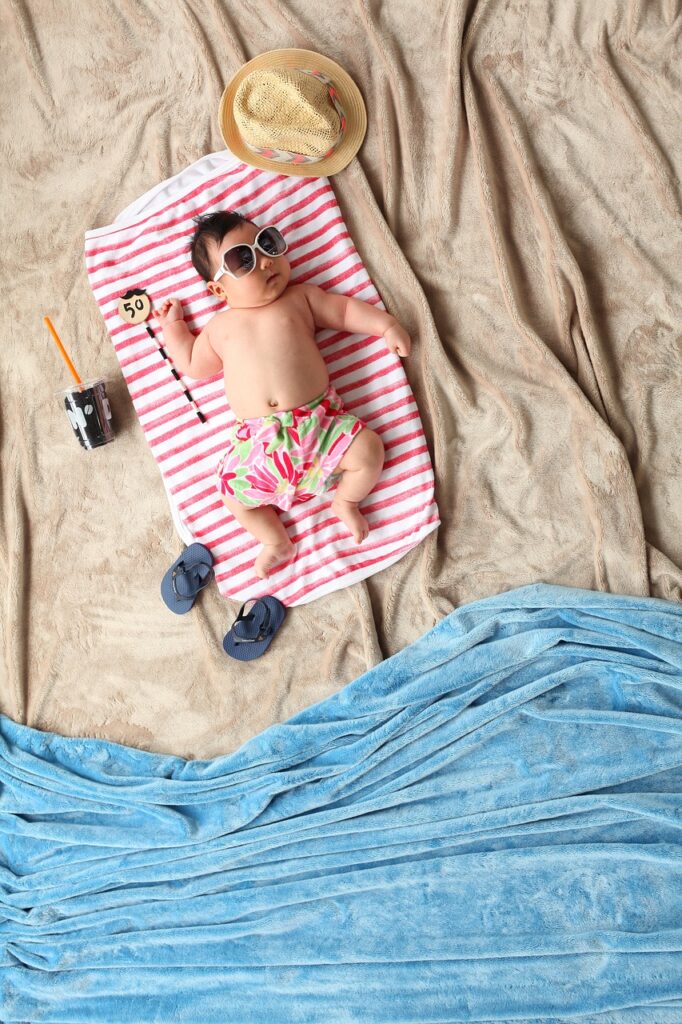 I've FOUND Plus Size Towels!!
When I first started this blog post, I honestly didn't know what the price range for towels IS. Therefore, I've shared a variety of price points in this post.
Below, I've shared some of my fave finds for plus size towels. Did I miss your favorite brand? Drop me a line here or via Instagram DM!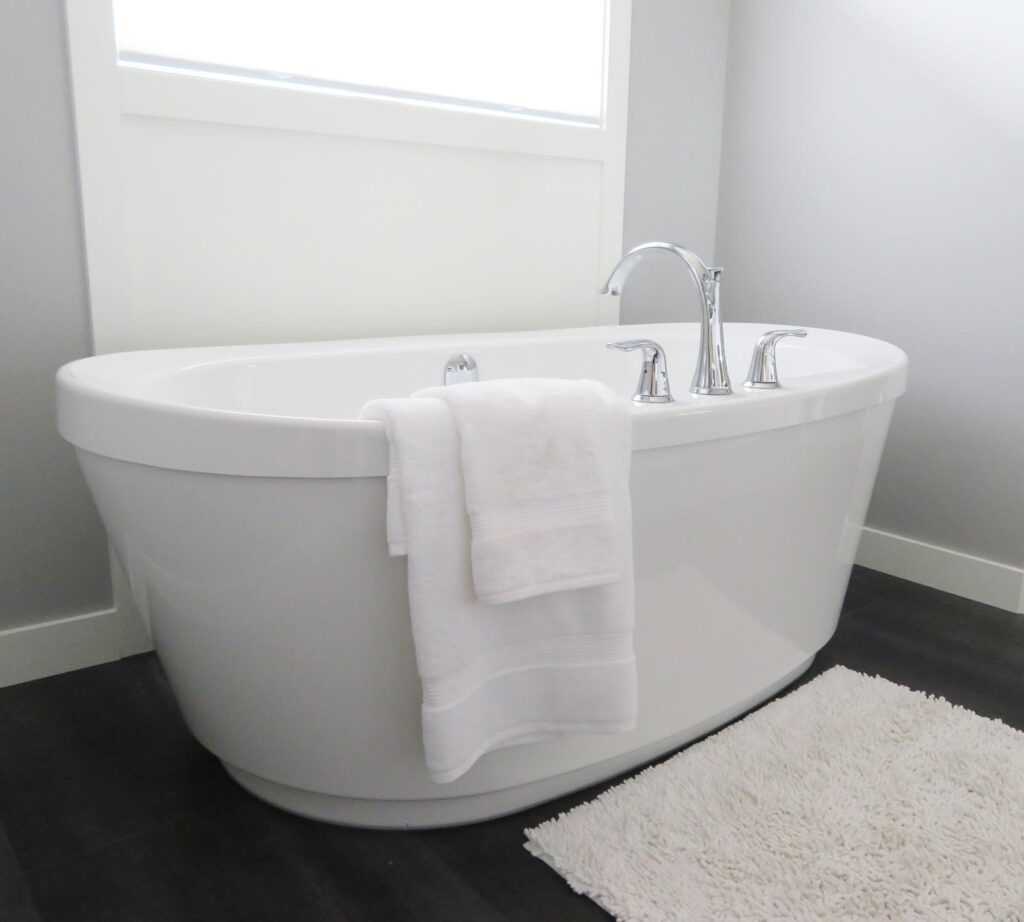 Brand #1: Utopia Towels on Amazon
These 100% cotton towels are 35×70 inches, making them work for up to around a size 26. Ish. Depends on how you wrap your towel! They're 100% cotton and $16.99 each.
Shop here.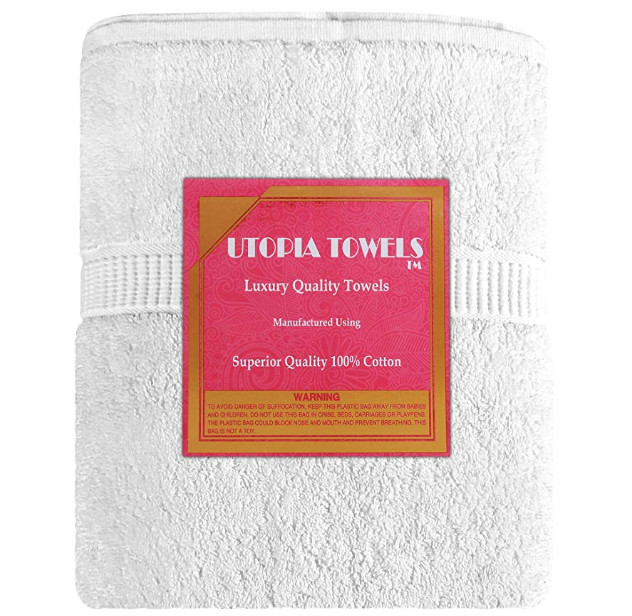 Brand #2: Chakir Turkish Linens
I was SO excited when I found these towels! They're 80 inches wide, making them more inclusive. These towels are made from 100% ring spun Turkish cotton. TLDR? They're FLUFFY!
They're available in 6 colors, and are priced at $36.99 each.
Shop here!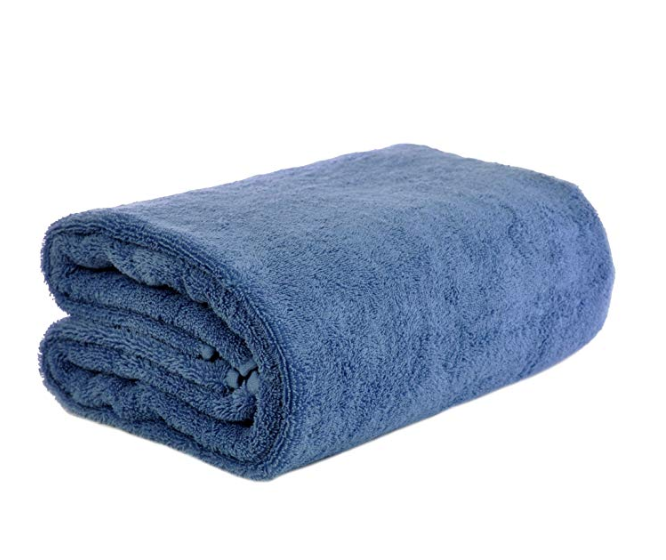 Brand #3: SALT® Oversized Bath Towel
Want to feel the towel before you buy it? Bed Bath & Beyond has towels that go up to 68″ from SALT®!
They're priced at $14.99 and available in 3 colors.
Shop here.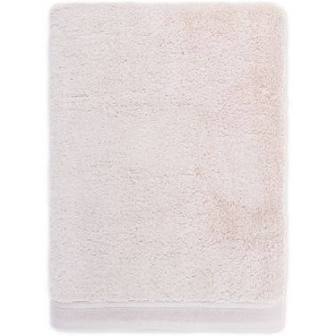 Alternative: Bath Sheets!
While on the hunt for plus size towels, i found out about something called a "Bath Sheet."
Sounds a little weird, but I'm down to try things!
A bath sheet is basically a lighter weight towel. You use your fluffy towel to dry off after a shower, and then wrap yourself in a bath sheet (thicker than a regular sheet).
Wild!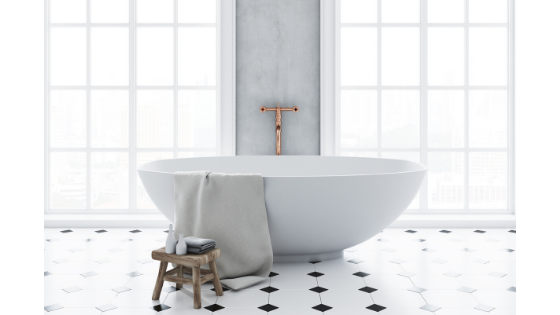 Bath Sheet Recommendation: Cotton Craft Euro Spa Bath Sheet
Bath Sheets usually use a "waffle knit" making them absorbent, but still light! These are a great alternative to robes, and they're often used in spas to be more inclusive.
After searching through Google results, I think the Cotton Craft bath sheets are a good bath sheet to try out. They've got good reviews, and are priced at $23.99.
I'll definitely be taking mine on my next trip, as robes take a lot of luggage space!
Shop here.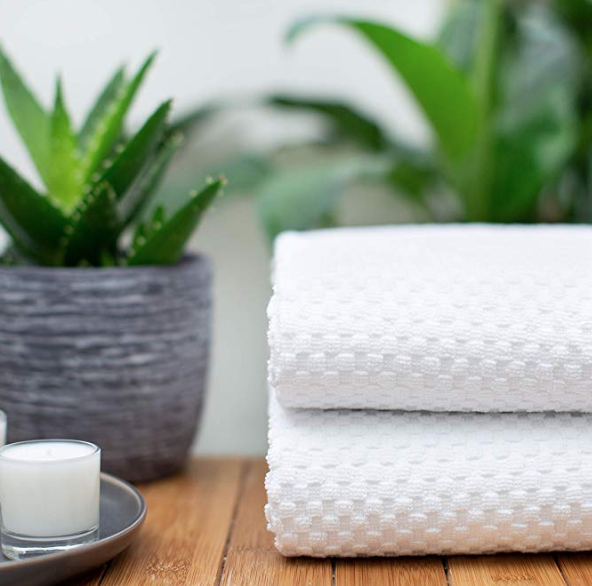 Keep in Touch for More Plus Size Reviews!
If you want to stay up-to-date on my reviews, I recommend joining me on your favorite social media platform (Facebook, Instagram or Twitter).
More of an email kind of person? Subscribe here!
[FTC Notice: This post contains affiliate links, meaning I earn a small commission if you purchase a product through my link. Affiliates help me write more great content, and I only endorse products I truly love.]