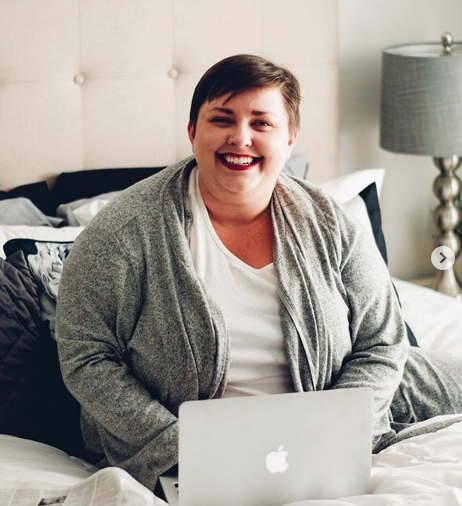 Hey there! This post contains affiliate links.  Using my links means I earn a commission, which helps me create more rad content.  More on affiliates here.
For some reason, finding a plus size fluffy robe has been really difficult for me!
Finding satin or robes that go with lingerie has been pretty easy (roundup on plus size lingerie here), but finding robes has been a pain in the butt!
[Heads up! This post uses affiliate links, and you help me earn $$ when you use my links. More on affiliate links here!]
I realized I wasn't alone when a reader messaged me, asking fo recommendations. (I love getting questions, either via email or Instagram DM!)
So, I dived in and started doing some online research.
Are you ready to find a cute and cozy plus size robe for winter? Let's go!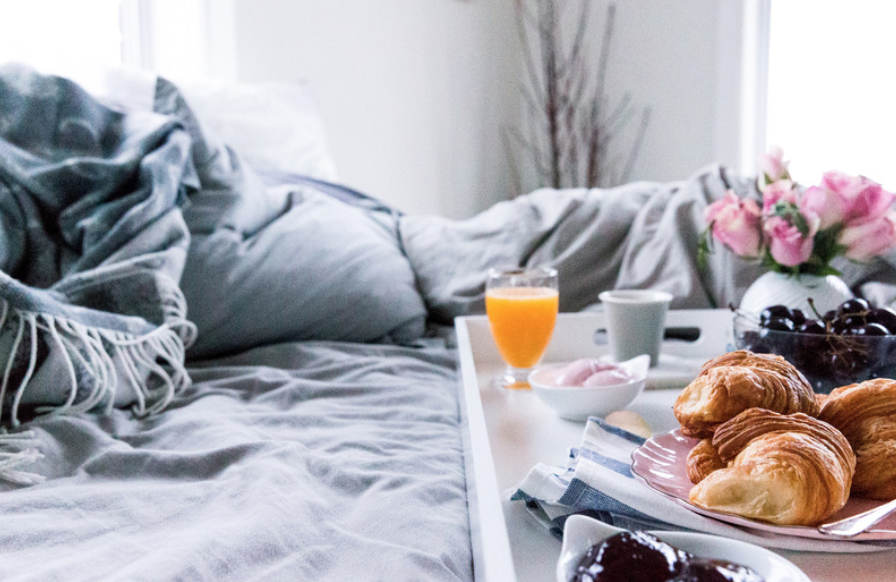 #1. Plus Size Cozy Red Robe from Torrid ($58.90)
Y'all, this robe looks super comfy! It's basically a blanket, but with sleeves, lol. I can definitely see myself throwing this on in the morning before I go make coffee!
This short plus size robe also has deep pockets! Heck yeah!
Torrid offers robes in up to a 6X.
Shop this robe here!
#2. Plus Size Hooded Fleece Long Robe (~$22)
Some folks prefer a robe with a zipper, because ties can be annoying! This full length fleece plus size robe will keep you warm and cozy in the winter, and it's also a great robe to lounge in!
It's available in 14 colors (!!), and it goes up to a 6X (around a 60 inch waist).
Details here.
#3. Spa Terrycloth Plus Size Short Robe from Woman Within ($69.99)
Are you looking for a plus size bathrobe made out of terrycloth? This is the robe for you! (This robe is also available in pink, pomegranate, violet, light purple and green.)
Stay warm and get dried off in this short plus size robe from Woman Within. I love the accent piping! Available in up to a size 30!
Details here.
#4. Plush Plus Size Robe in Animal Print from Lane Bryant ($69.95)
Ready to lounge in animal print? I know I am! This short plus size robe from Lane Bryant is made out of plush fabric, and it has adorable animal ears on the hood!
Available in up to a size 30!
Details here.
#5. Super Soft Midi Plus Size Robe with Pockets from ASOS ($42)
How snuggly does this robe from ASOS look?! This plus size robe is made out of fleece, and is designed to hit mid-calf.
I love the deep pockets, and I'm ready to cozy up by the fire in this one! It's available in up to a size 22.
Details here.
#6. Bright Red Plush Robe from Catherine's ($69.95)
Finding a bright or colorful robe can be a challenge, especially if you want it to be soft!
This plush robe from Catherine's is perfect for the person who loves bright colors, but still wants to be comfy. Available in up to a 5X.
Details here.
#7. High End Plus Size Robe with Fur Collar from Pottery Barn ($149)
This plus size robe is perfect for the lady who loves a bit of luxury! The faux fur lines the collar and edges of the sleeves beautifully. You can even get your robe monogrammed!
This robe goes up to an XL, which PB defines as a 54″ bust, 54″ waist and 55″ hips. This is around a Torrid 3 or Lane Bryant size 22.
Details here.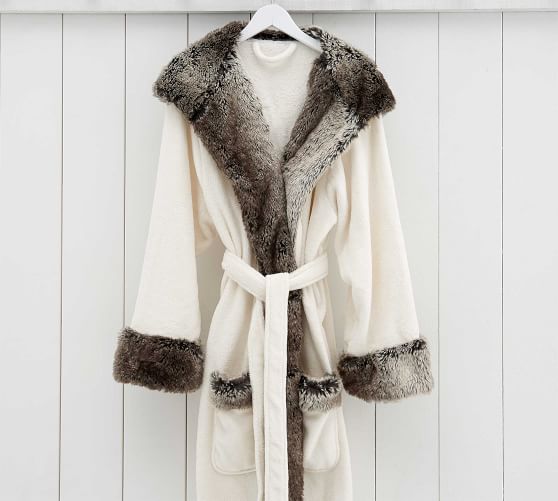 #8. Warm Flannel Plus Size Robe from Land's End ($99.95)
Looking for a plus size robe that will keep you warm? This is my top rec! This plus size robe uses fleece on the outside and sherpa fleece on the inside, keeping you super warm!
This is the perfect winter robe, and it's available in up to a size 26.
Details here.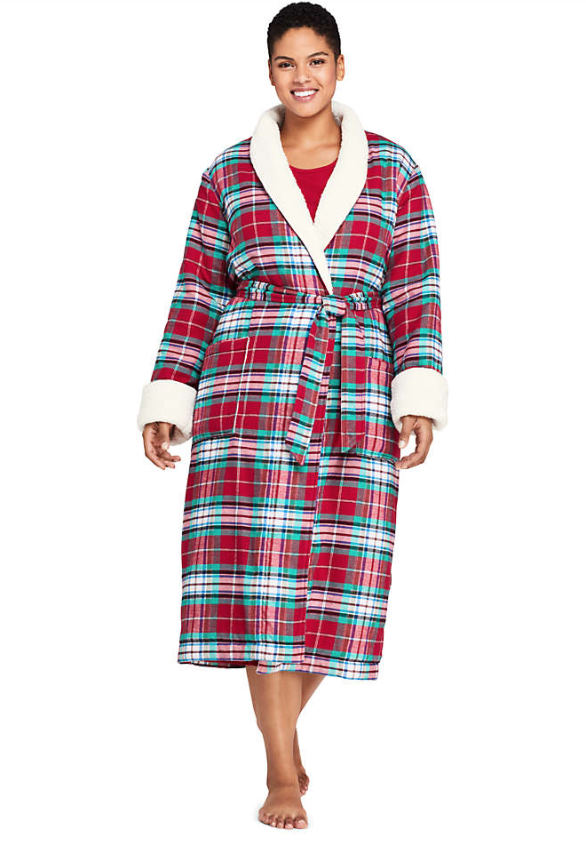 #9. White Plus Size Spa Robe with Slippers from Simply Be ($34.99)
I love going to the spa, but I'm not a fan of the robes not fitting! It's so embarrassing.
But we don't have to wait for spas to become more inclusive – we can bring our own white plus size spa robe!
This white spa robe is available in up to a size 26!
Details here.
#10. Plus Size Robe HEAVEN – SimplyBe
Most of the sites I looked at only had lingerie robes, and 1-2 robes made out of cotton or terrycloth.
But not SimplyBe! They're killing it with their robe selection!
From left to right:
Plus Size Robe Recommendations
There's the list! If you know of other brands that offer cozy plus size robes in cotton, fleece or terrycloth (not satin!), please let me know in the comments!
Thanks for reading!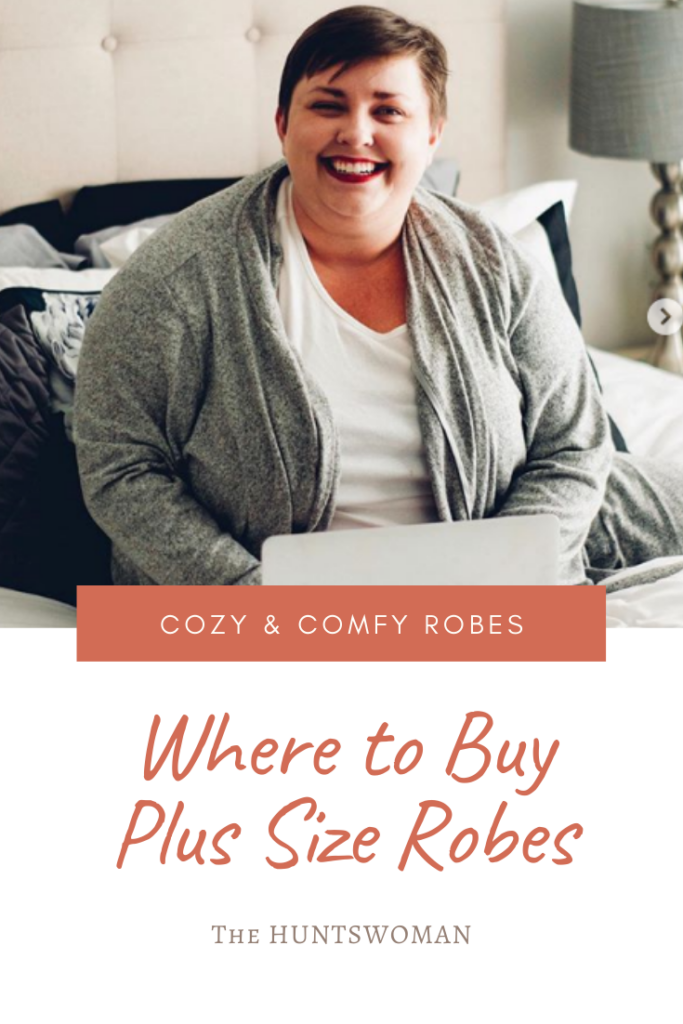 [FTC Notice: This post contains affiliate links, meaning I earn a small commission if you purchase a product through my link. Affiliates help me write more great content, and I only endorse products I truly love.]