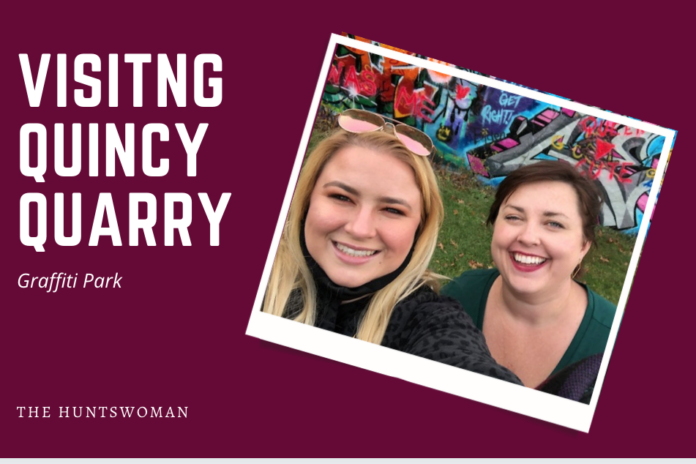 Hey there! This post contains affiliate links.  Using my links means I earn a commission, which helps me create more rad content.  More on affiliates here.
When it comes to finding fun things to do in Boston, there's many museums and historical sites – and it can be a challenge to find something well, just a little more fun!
I'm currently writing this blog post at my AirBnB in Boston, where I am doing a week long work-cation with my best friend Kate. I needed to change up my scenery to work on a big career coaching course, and she's in graduate school.
While we've been working hard and hanging out together, we decided to check out Quincy Quarry. Our AirBnb is in Quincy Massachusetts (right next to Boston, MA) and the Quincy Quarry looked pretty cool.
We did a fair amount of Googling to try to figure out how to plan a visit, and we find some articles on a number of accidents at Quincy Quarry. We didn't find a lot of info on rules or other tips we wanted, so I thought I'd write this blog post!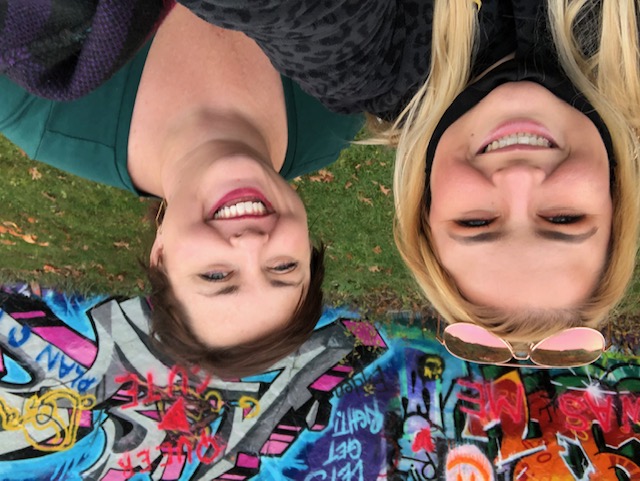 Quincy Quarry Graffiti Art
The Massachusetts website on Quincy Quarry notes it's a popular for "rock climbing and picnicking," and totally does not mention all the graffiti and art in the area.
Lol.
The real draw, well, at least what drew me in is the graffiti art all along the walls. It's really magical when you walk in, definitely more ~adult urban fantasy~ magical, and not so much, like, ~Disney magical.~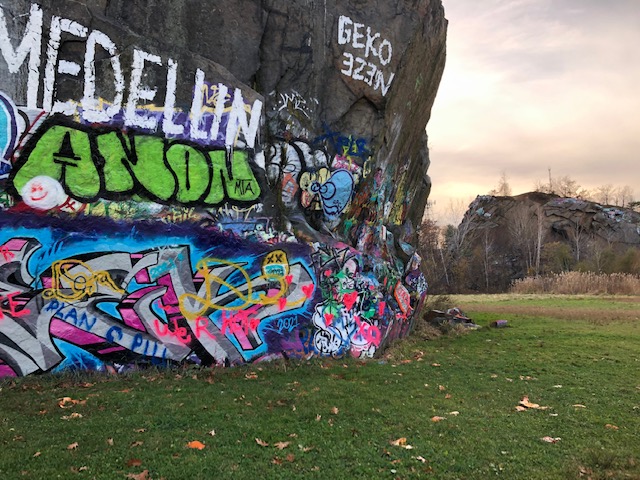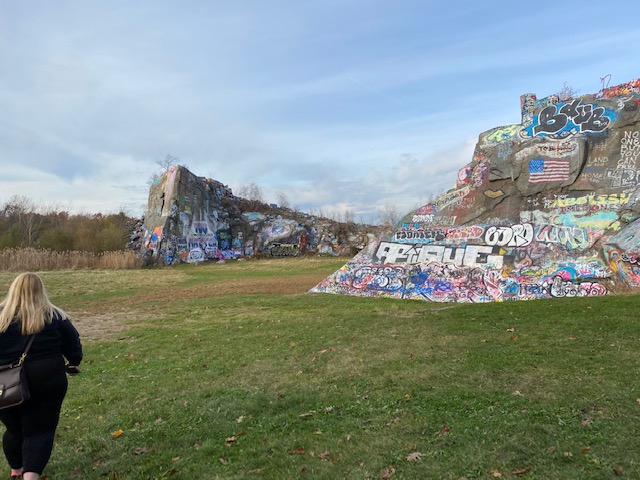 Quincy Quarry Gate Entrance
When going to a place like Quincy Quarry, it can be hard to know exactly how to get in!
We pulled up "Quincy Quarry" in Google Maps, and voila! We were taken to the parking lot.
The entrance to Quincy Quarry had a gate and signs covered in spray paint, so we knew we were in the right place.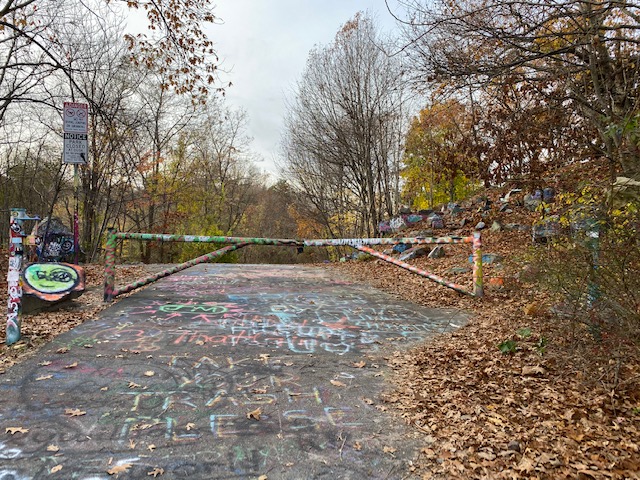 Quincy Quarry – Spray Painting?
When researching Quincy Quarry, we couldn't find information on whether or not spray painting in the quarry was *technically* allowed.
It *feels* like a giant collaborative art project, but also we didn't know if it was *allowed*?
All in all, I couldn't find an official resource that granted permission to spray paint.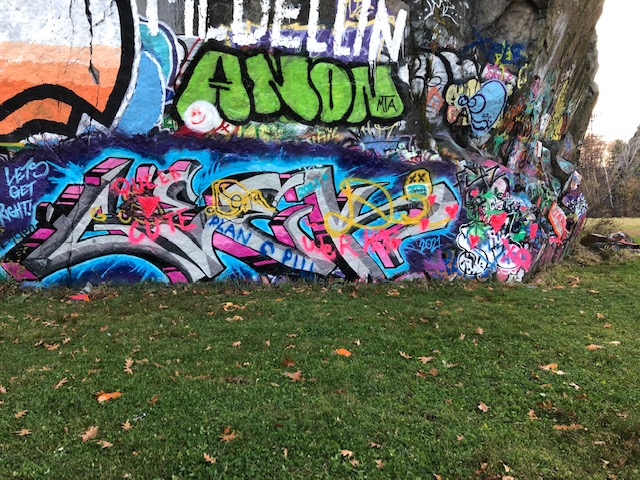 Quincy Quarry Accessibility
When visiting an outdoor space like Quincy Quarry, it can be tough to rate the accessibility of the space.
I'm definitely not an expert in different access points to the area, but I would say that it is not wheelchair or walker accessible. We had to climb up steps to get into the Quarry, and there didn't seem to be a ramp nearby.
That said, I've been *one* time, so there may be a better way in!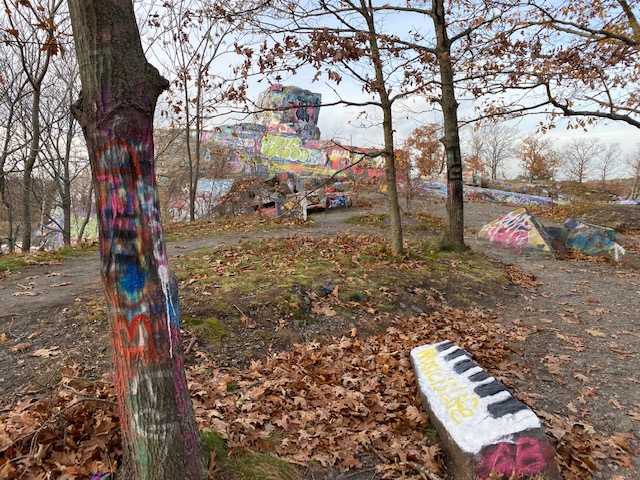 Quincy Quarry Time Required
We had a blast climbing among the rocks (doing our best to be mindful, asa number of tragic accidents have happened in Quincy Quarry). It's a beautiful and dramatic space!
All in all, we had a blast. We spent about 2.5 hours in the space, all told!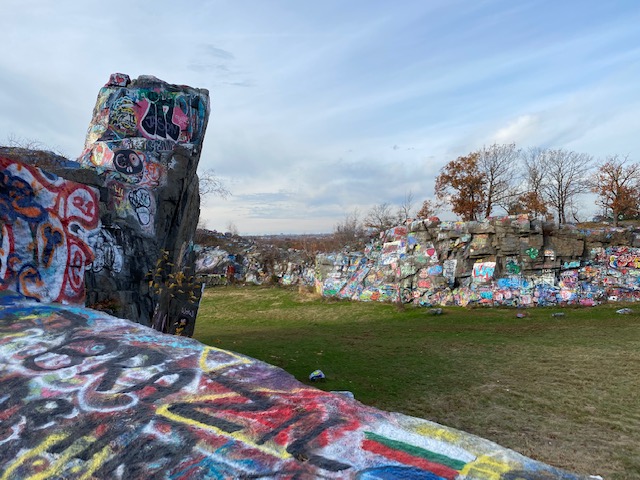 More Travel Blog Posts
Love travel tips and guides like this? Here are a few more posts that you may enjoy: