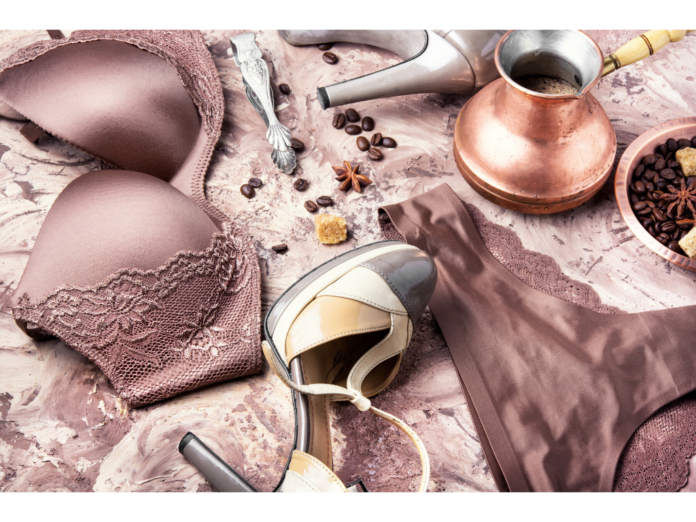 Hey there! This post contains affiliate links.  Using my links means I earn a commission, which helps me create more rad content.  More on affiliates here.
Boudoir photoshoots have increased in popularity in the last few years, and I'm excited to see a lot of body positive boudoir photographers come on the scene!
A boudoir session is a great way to connect with your body. It's basically like planning your own fashion editorial!
But, planning for your first boudoir session can be tricky! Below, I've shared 11 tips for your first session, as well as links to other resources I've created!
[Note: In this post, I use language for femmes and women. If you're gender identity is different, please know that you should absolutely do a boudoir shoot! I'm speaking from my experience in this post.]
[Heads up! This post uses affiliate links, and you help me earn $$ when you use my links. More on affiliate links here!]
Tip #1: Do It for YOU!!
You don't need a partner (boyfriend, girlfriend, husband, wife, partner – whatever!) to book a session. It's all for you!
If your significant other is pushing you to do it (and you really don't want to), then DON'T! Boudoir is a joyful experience, but only if you want to be there. <3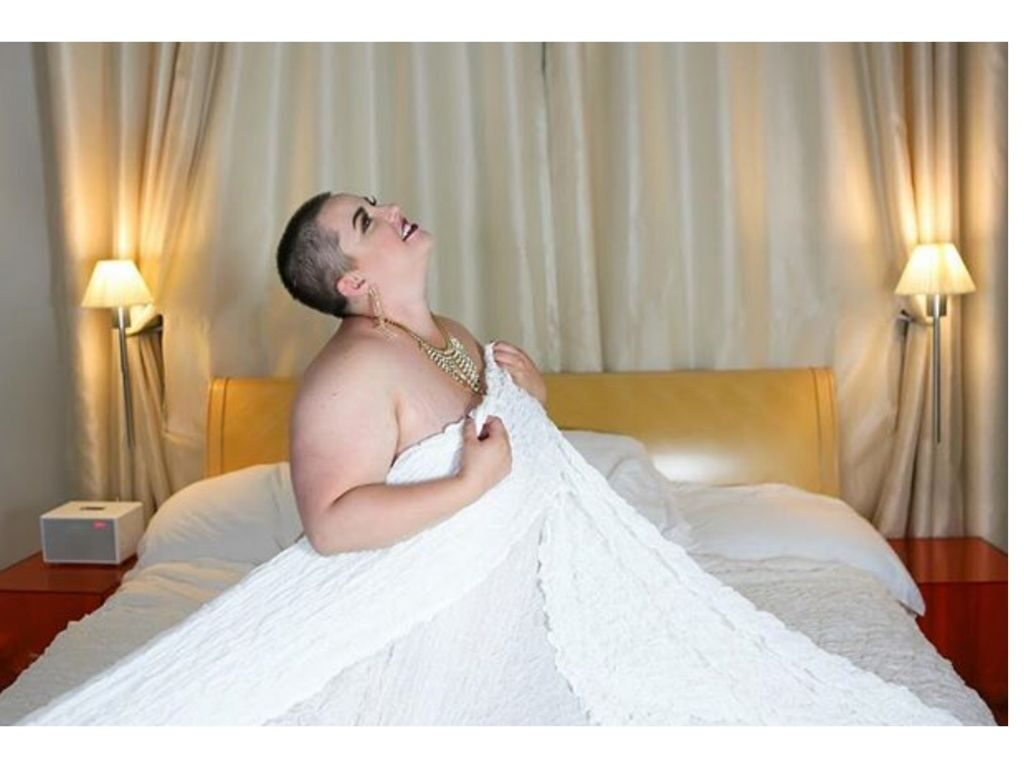 Tip #2: Choosing the Type of Session
There are a lot of different types of boudoir sessions! Some examples:
Maternity boudoir photoshoot
Birthday boudoir shoot
Androgynous or Non-Binary Boudoir (I have recs if you need them!)
Couples boudoir shoot
Indoor / in-studio session (sometimes photographers book a hotel room)
Outdoor // adventure sessions
Bridal or wedding boudoir
Cosplay boudoir
Group boudoir Session with your BFFs
Spend some time on Pinterest, and see what kind of session you're interested in. This will help you with the next step, picking a photographer!
Boudoir Mini-Session
Some photographers offer mini-sessions for clients, giving you a 45 minute to an hour quick session, for you to get better acquainted with the process – and how dang fun it is!
Tip #3: Choosing a Body Positive Boudoir Photographer
There's a LOT that goes into choosing a boudoir photographer, and the service offering (and prices) vary wildly.
When looking for a boudoir photographer, I actually start with Instagram. I use geographic specific hashtags (ex: SanFranciscoBoudoir) to find recent work.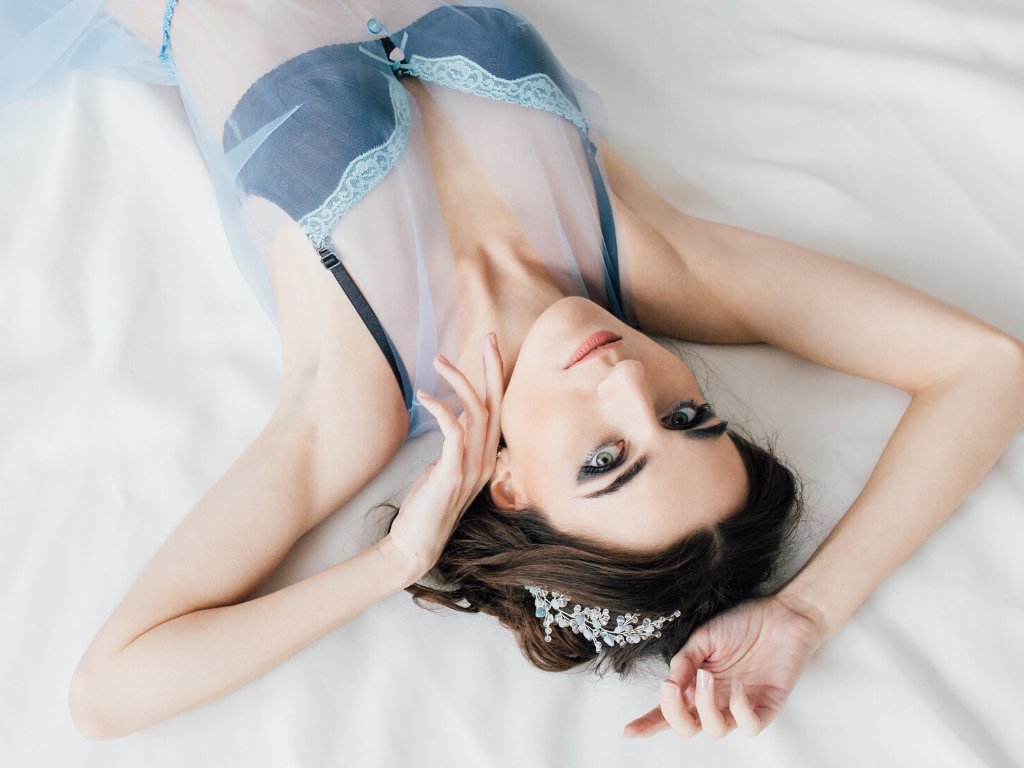 Here are some questions to ask:
Are there people on the photog's IG feed who look like me? (If there aren't, keep looking!)
How much is the studio fee? How much are prints or digitals of the session?
What is the cancellation and rescheduling policy?
Be sure to read the photographer release carefully. If you don't want your photos posted to social media, tell the photographer. (They may charge an extra fee!)
Does the studio have a hair and makeup artist (HMUA) to help you feel fabulous? If not, ask for a recommendation! Getting your makeup done professionally will make photos really special.
Read Review & Boudoir Testimonials
Look for reviews on Yelp! and Facebook – don't just look at the reviews on the site. If the photographer tags people on their IG, send a few a quick message and ask about their experience.
Boudoir is an intimate experience, and you should absolutely vet your photographer!
How Much Should a Boudoir Session Cost?
This is one of the MOST fascinating topics I see. I live in Utah, where photographer wages are really suppressed.
For a good boudoir session with a professional photographer who will be editing the photos, you're looking at a minimum investment of $1,500 USD. I see photographers offering sessions for around $400 – $500, but they're generally using a client's home or passing studio costs to the client.
Boudoir photoshoots are quite labor intensive, and it is SO worth it to invest in a top-tier session. Many studios offer payment plans through Square or PayPal, so be sure to ask about that option if needed.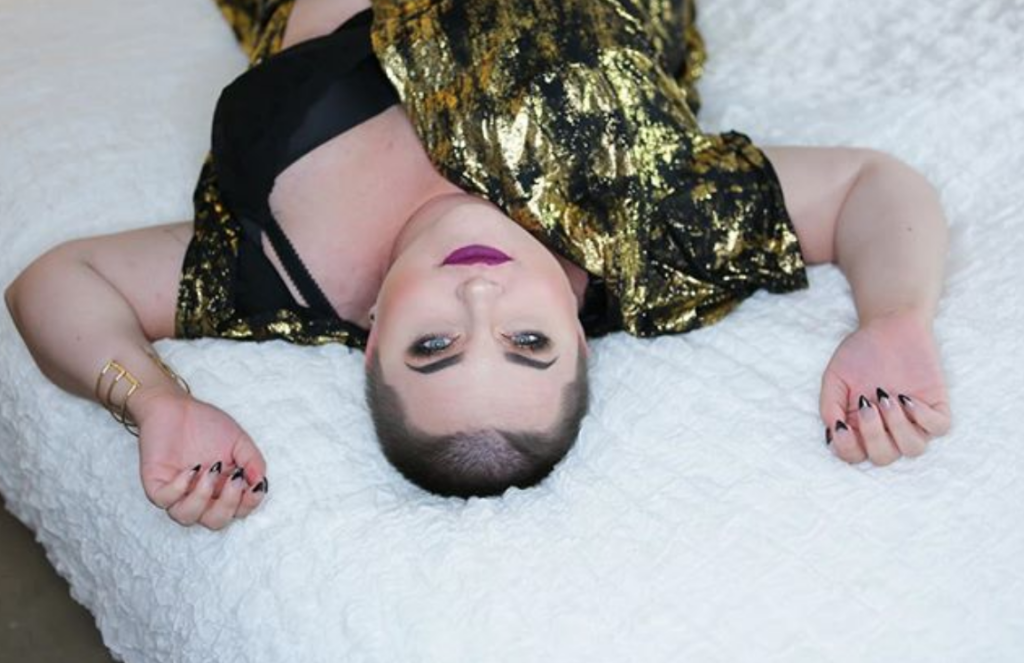 Tip #4: Choosing Lingerie & Outfits for Your Boudoir Session!
Boudoir doesn't HAVE to be lingerie – it can also be fabulous outfits. (I have a plan to do a session in a SHARP Alexander McQueen business suit). Your boudoir photographer will likely send you examples of the kind of clothing you can get for your photoshoot.
I recommend using your photoshoot as a way to get outside of your comfort zone! Try that super strappy lingerie piece!
If you're feeling negatively about your body (it happens to us all), check out other body positive boudoir photographers and their feeds – seeing diverse bodies helps us all get out of our comfort zone!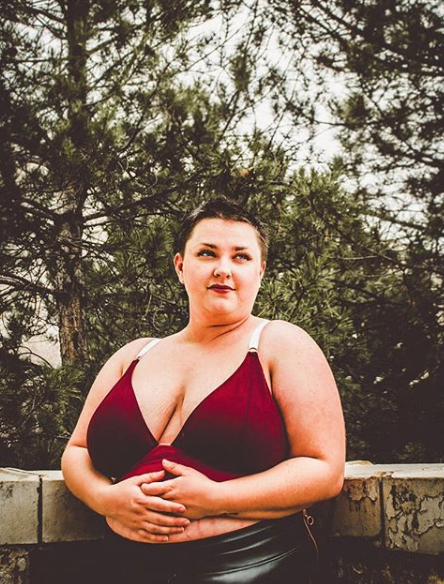 Bring a LOT of Options
I recommend you bring 2x the options that you need, minimum. I show up with carryon suitcase full of lingerie, lol!
Clothing may not work in the light, rips happen, etc. Show up with more than enough options!
Where to Buy Lingerie for Boudoir?
Need tip on where to find great plus size lingerie? Click here! I also love talking lingerie with my readers on Twitter and IG, so pop in my DMs if you need a second opinion!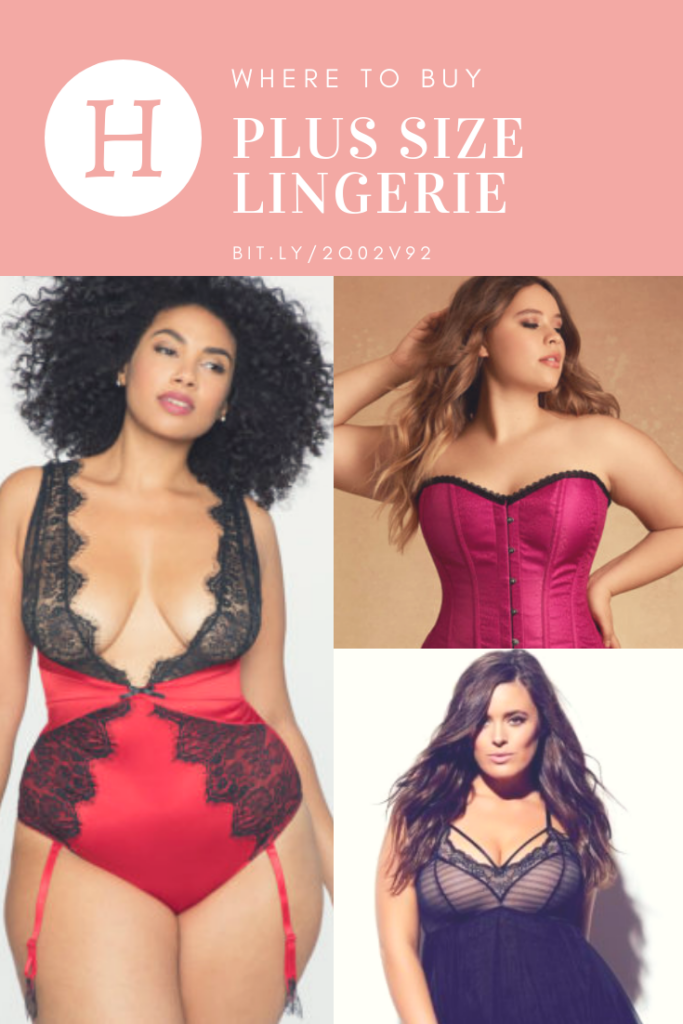 Hot Tip: Try on pieces before you go to your session!
I can't tell you the number of times I go for a photoshoot, with my clothes still in the bag they were shipped in. Don't do this! Make sure all your pieces fit before arriving for your studio session!
What Accessories to Pack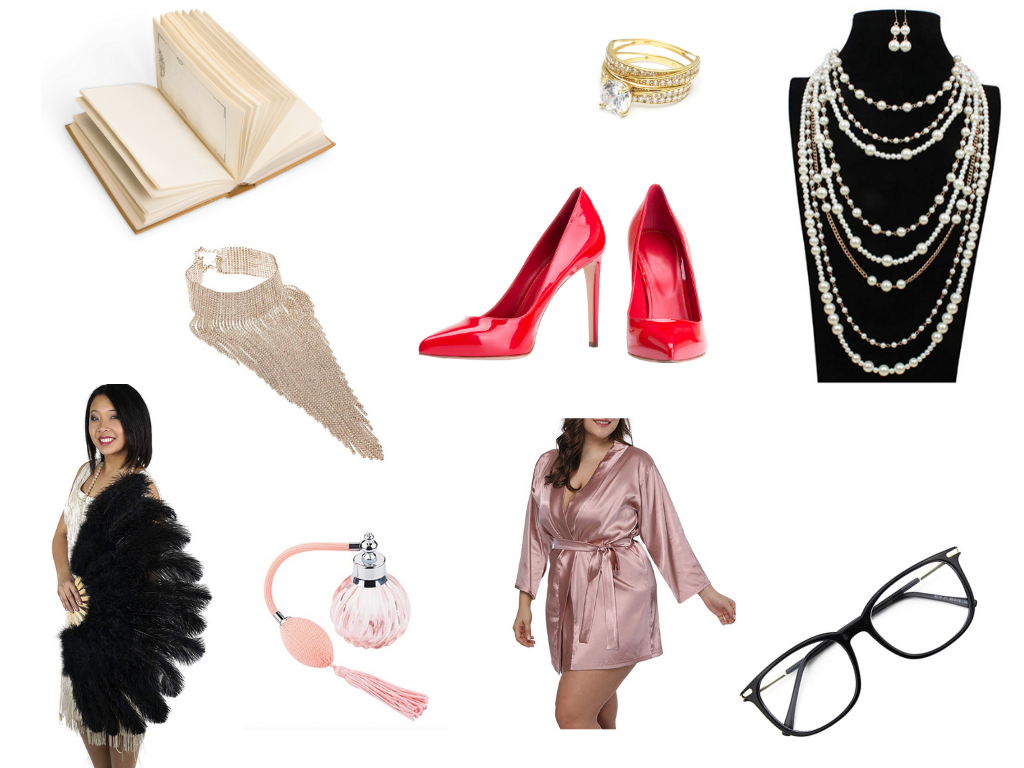 Boudoir photographers love accessories that are bold. Here are a few of my faves:
Glasses ($10)
Meaningful Book or Travel Accessory
Musical Instrument
Heels (New ones with bottoms in good shape!)
Crown (Get one with color to avoid prom vibes!)
Your country's flag or LGBT pride flag
Tip #5: Bring a Robe!
A great way to get comfortable in your session is by starting with a satin robe or fun blanket. Many boudoir photographers start the session with a robe on, and you remove it if you feel comfortable!
I love this robe from Amazon, as it's satin and shows up well on camera. It comes in over 5 colors, and is around $21 USD.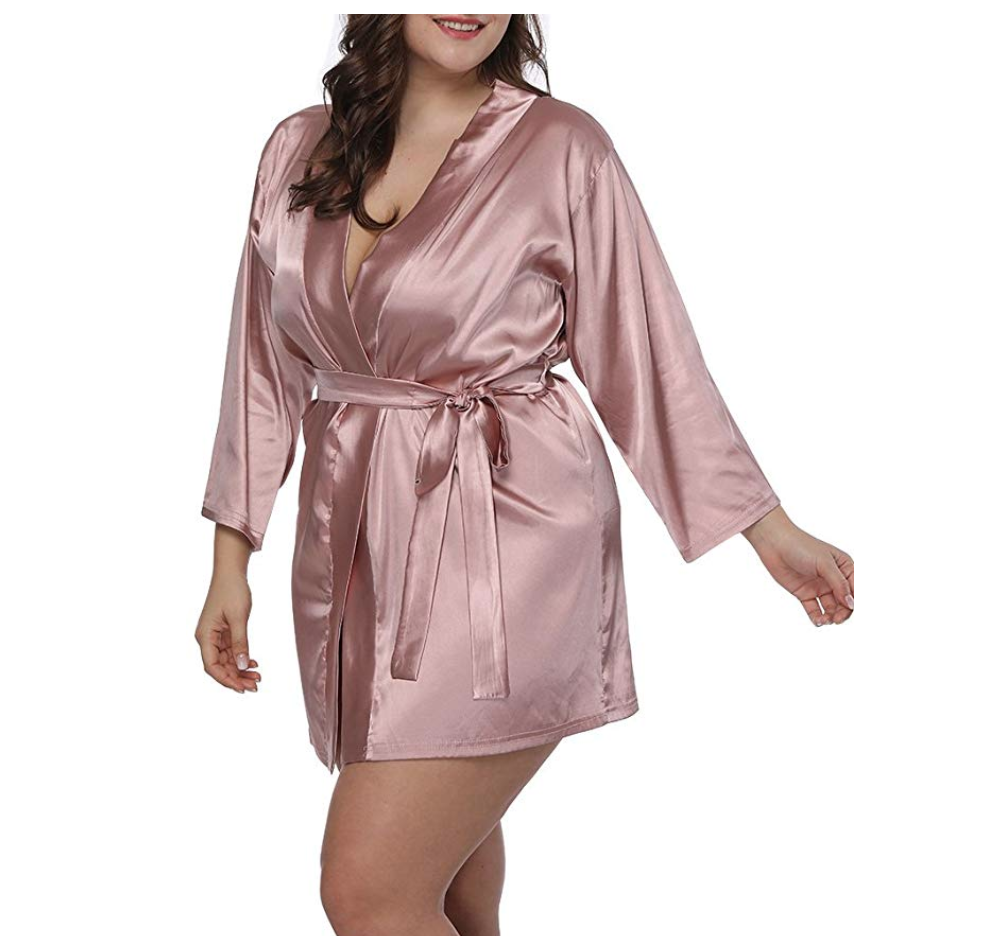 Tip #6: Hair, Waxing & Nail Appointments – No Spray Tanning!
Be sure to get your hair color and cut freshened up about a week before your shoot. I recommend getting a mani/pedi a few days before your session!
And, waxing? Do it if you wanna! You know your body best, but I'd get it done 2-3 days before.
Spray tanning doesn't look great on camera, so just don't do it!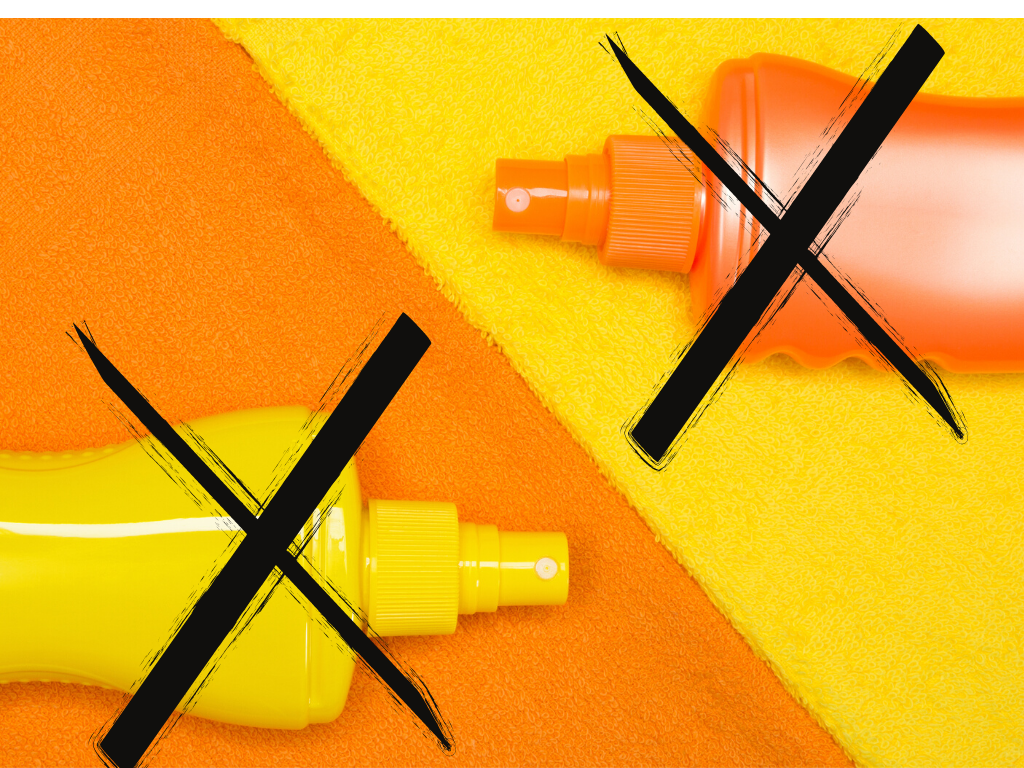 Tip #7: Eat Before!
I have been on a number of shoots where models have fainted, and it is not a fun time! Be sure to eat a regular meal before arriving to the studio!
Some people worry about being bloated, but you honestly won't be able to tell in pictures!
Tip #8: Show Up with a Sense of Adventure
We all love inspiration images, but you'll have the best session if you show up ready to play and be adventurous. This day is ALL ABOUT YOU! It's about CELEBRATING YOU!
Show up and take up space, babe! This is a party where you're celebrating yourself in all of your glory. <3
Tip #9: Arrive 30 Minutes Early
When it comes to a boudoir session, being on time is CRITICAL. Studio managers run a tight ship, and you may likely lose time in your session for photos if you're late.
For this reason, I'd show up 30 minutes early and hang out in the parking lot on your phone til about 10 minutes 'til your appointment time.
This makes it so you arrive calm (not frazzled from running late), and you'll be in a much better place to have a great session.
Tip #10: Body Positive Boudoir – Show Your Stomach
There are some boudoir photographers who will try to "minimize" your flaws. "Eff that!" I say!!
Boudoir is most powerful when you're able to see yourself and your body in a new light. Scars, stretch marks, cellulite – the right boudoir photographer is there to celebrate you– not minimize you!
Tip #11: Boudoir Pose Tips
Posing for the camera may feel a bit weird, and your photographer will likely say stuff like, "Imagine there's a thread pulling your head up!" or "Booty in the air!!"
You may feel a bit silly doing these things, but remember – this is an adventure. Throw yourself into poses and just try it out!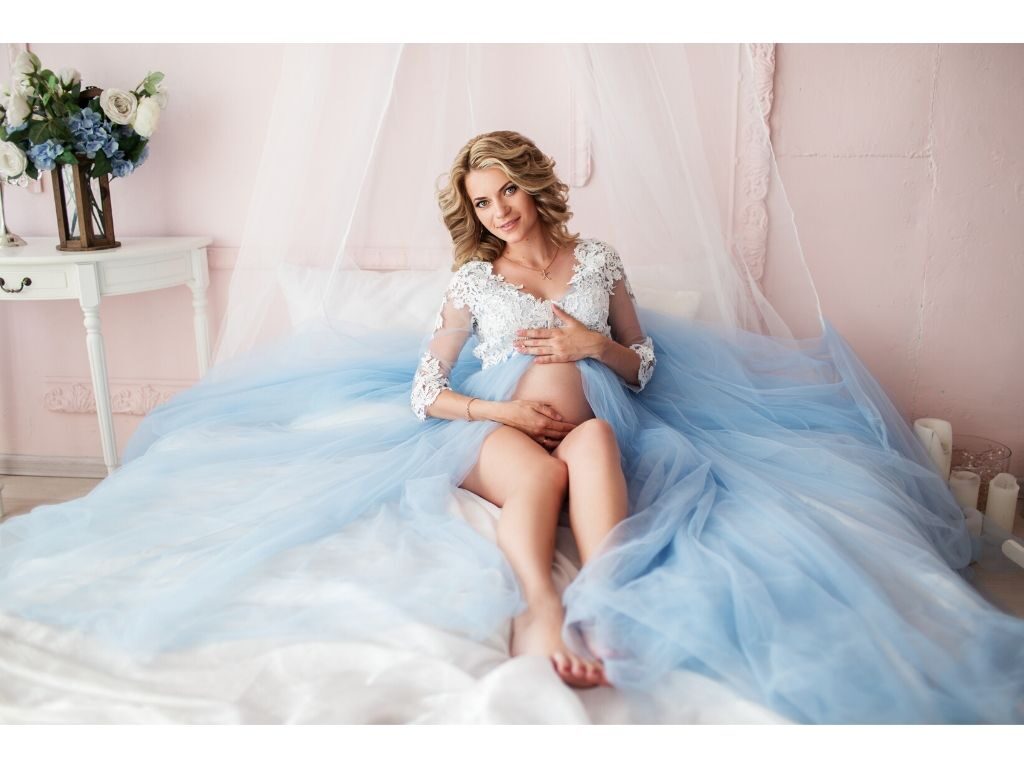 Looking for a Boudoir Photographer?
Are you looking for a boudoir photographer near you? I've worked with a number of photogs, as have my blogger BFFs. Feel free to send me a message for recommendations!
Other Helpful Articles
[FTC Notice: This post contains affiliate links, meaning I earn a small commission if you purchase a product through my link. Affiliates help me write more great content, and I only endorse products I truly love.]