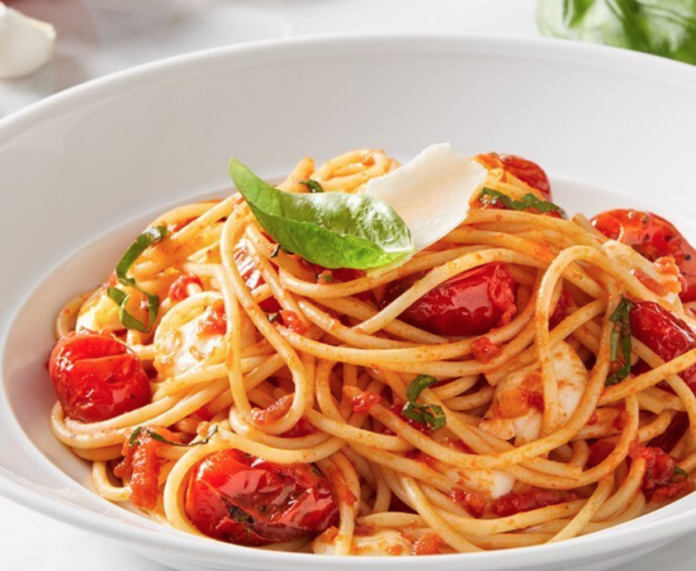 Hey there! This post contains affiliate links.  Using my links means I earn a commission, which helps me create more rad content.  More on affiliates here.
I've been wanting to reviews of Utah restaurants for a while, and after driving by Brio Tuscan Grille at Fashion Place Mall, I figured it was a great place to start. Their gorgeous outdoor seating really caught my eye!
I love a patio!
Going to a Restaurant Solo
I know that some people don't like to go out on the town by themselves – but I love it! I go to movies, plays and restaurants by myself. It's a great way to relax and be present, because one is by oneself.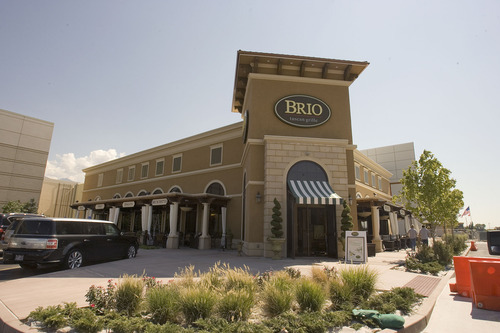 Saturday Lunch at Brio in Murray, Utah
I went to the Brio Tuscan Grille at Fashion Place Mall this last Saturday, and I really enjoyed my experience. Below, I've shared what I ordered, as well as thoughts on the location and staff.
First of All: Parking
I'm used to searching for parking when traveling outside of Utah, but the parking at Fashion Place Mall is not great. I was able to snag a spot within 10 minutes. The mall doesn't have a very large parking lot (normally I'll just park far away and walk), so you have to drive up and down the rows.
Reception & Welcome
The restaurant is really pretty inside, and I loved the tiled floors. I told the hostess I wanted to sit outside, and she instructed me to pick my table.
… A wobbly table?
I picked a table and sat down, and I loved that there was a mix of seating (outdoor chaises and chairs). However, it wasn't until my food arrived that I realized my table was wobbly.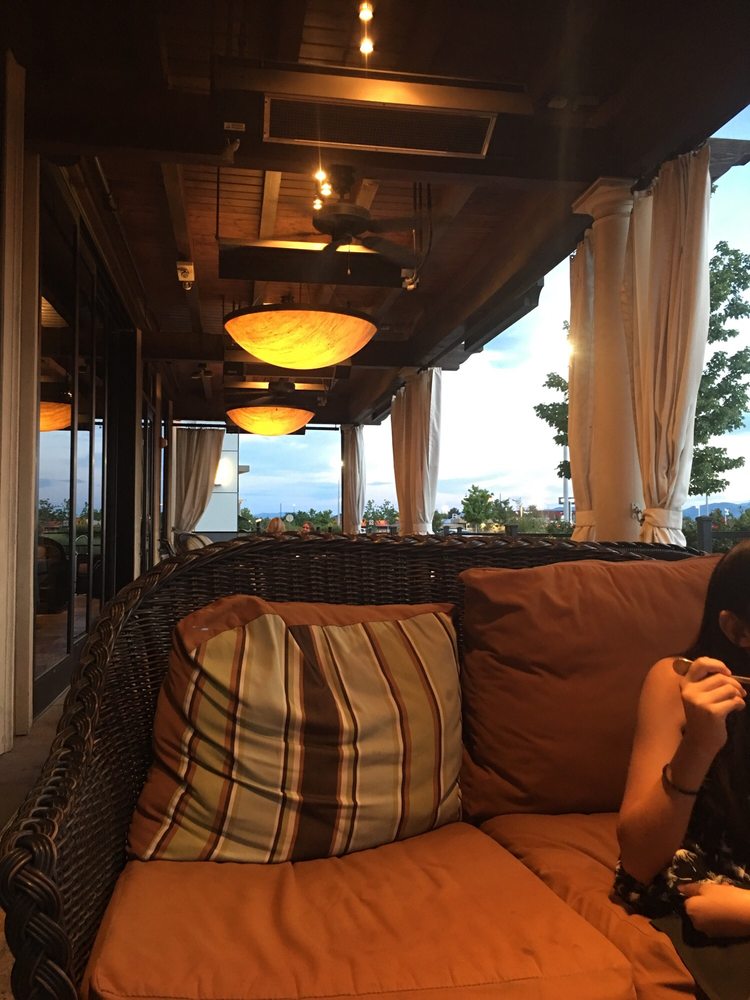 Starter: Bruschetta
Y'all, I love a good bruschetta. (Who doesn't?) I ordered the bruschetta from a side summer menu, and it was DELICIOUS. The bread was crunchy, the cheese delightful. It was simple and flavorful.
Side Salad – Wedge Salad
I ordered the "Wedge Salad," and I loved it. It came out as a literal wedge of lettuce (I chopped it up). I ended up taking half of it home with me!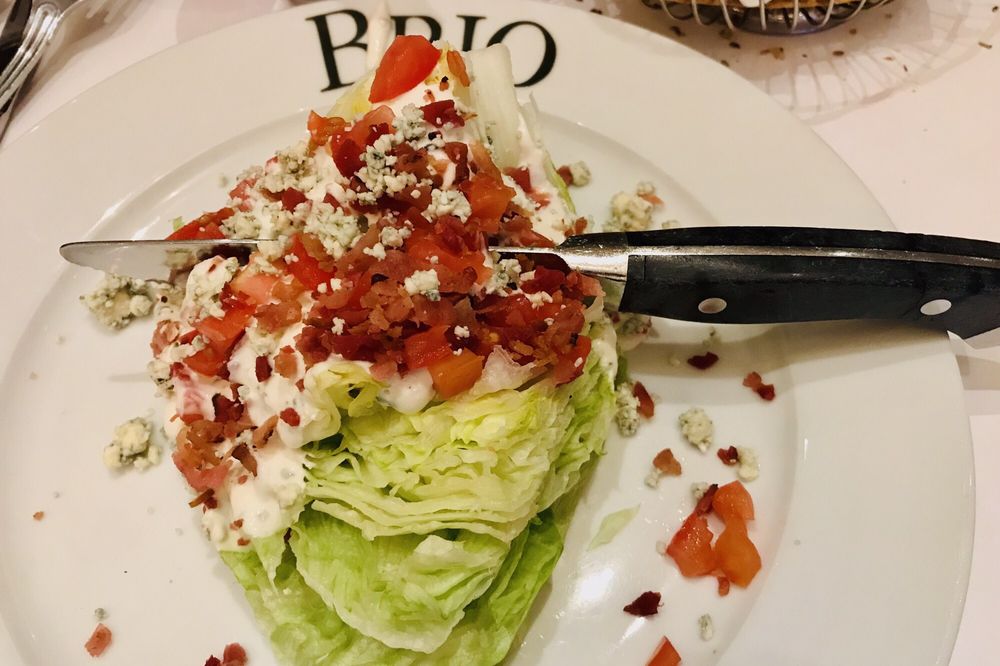 A good salad has a 2:1 ratio of lettuce to other foodstuffs, and this salad didn't disappoint there. I really enjoyed the crumbled bacon.
From the menu: Iceberg wedge, Gorgonzola, crispy bacon, tomatoes, creamy Parmesan dressing (370 cal)
Main Course – Spaghetti Carbonara
My waitress took me on a tour of the menu, and I decided on the Spaghetti Carbonara. I love a light pasta, and this was the perfect thing to order for a slow afternoon lunch.
This spaghetti was lovely! The cooked tomatoes burst in my mouth releasing flavor. I enjoyed the weight and feeling of the noodles, as they were a bit more thick than other dishes I've eaten.
From the menu: Al dente spaghetti, crispy pancetta, sweet onion tossed in a light cream sauce (840 cal)
Wines & Drink
I didn't pair my lunch with wine, because I don't like to drive after drinking. I went with my trusty Diet Coke and water (both with lemon).
However, I may return for a second review to discuss wine pairings and the cocktail menu.
Do you have a favorite restaurant?
I'd love to review more restaurants (specifically in Portland, Salt Lake City, New York City or Boston)! So if you have a restaurant I MUST visit and review, drop the rec in the comments. <3
Join Me on Instagram
I share more reviews on my Instagram Story, so be sure to join me there for product and travel reviews.
Click here!