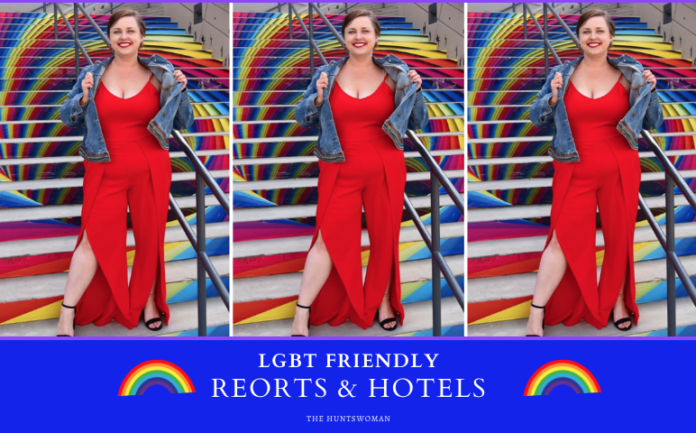 Hey there! This post contains affiliate links.  Using my links means I earn a commission, which helps me create more rad content.  More on affiliates here.
I'm starting to plan more travel for 2022, and, of course, more travel content as an LGBT travel blogger!
In my search for more places to visit, it's become more and more important for me to find LGBT friendly resorts, hotels and destinations. I often travel with a flamboyant and fabulous group of friends, and safety is a real concern.
Plus, of course, we want to prioritize spending our money at places that are explicitly welcoming of and CELEBRATE LGBT travelers!
We want to prioritize spending our money at places that celebrate LGBTQ+ Travelers!
The problem with this goal, is well, figuring out WHERE THE HECK to stay! As we all know, just because a business hangs a Pride flag doesn't mean that the staff is welcoming.
A big concern for me and my travel besties are finding hotels that respect and use gender neutral pronouns – and I have yet to stay at a hotel or all-inclusive resort that includes pronouns on name tags and has clear info on *what* the hotel does to train employees. I put together this list for my own research, and I've only stayed at #3 (and in Provincetown)!
I put together this list as I did my own research — I have only stayed at #3 on this list!! <3

This post is about LGBT Hotels & Resorts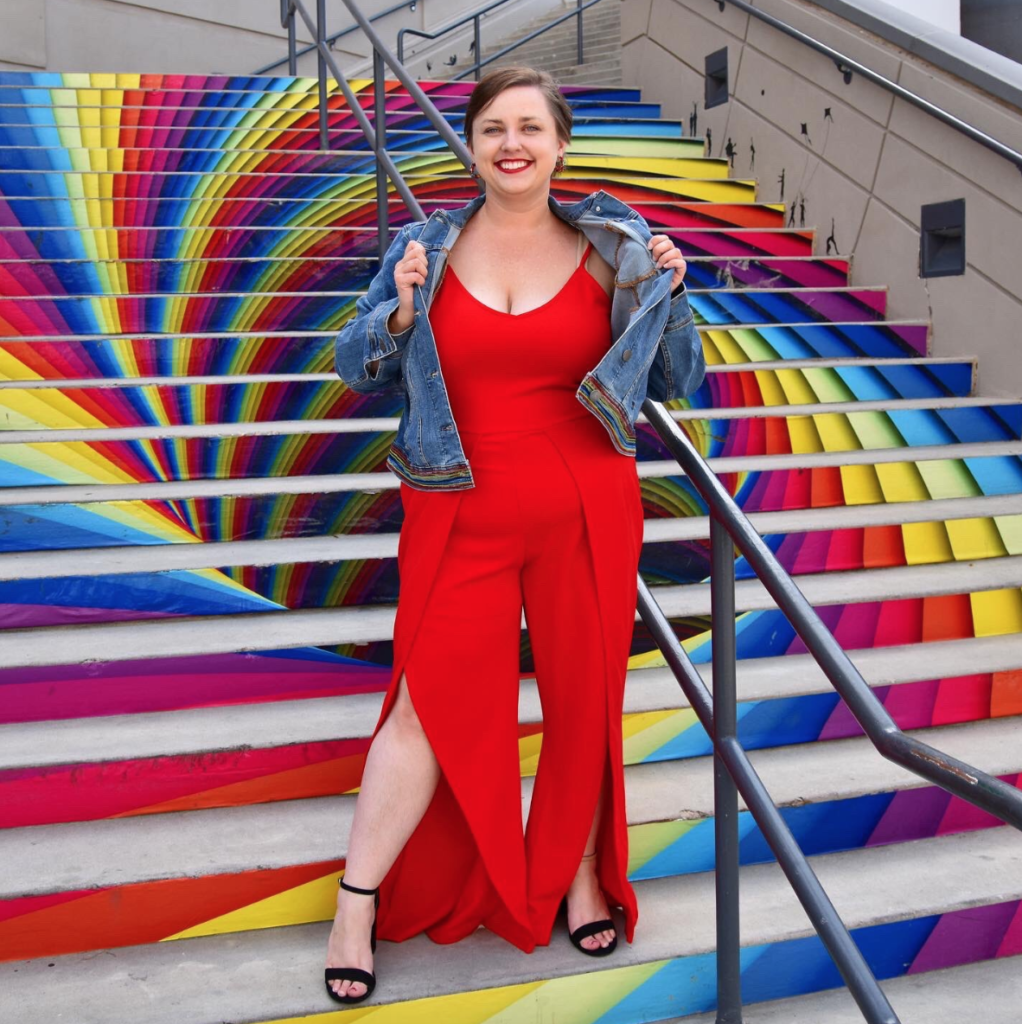 Cut the BS – So Many Hotels Saying They're "LGBT Inclusive" When They're NOT!
So, I've been doing a lot of research and asking for recommendations – and I've shared my research below. I put out a request on HARO and other websites, and y'all I was so annoyed to have SO MANY travel companies reach out to me being all, "We're so LGBT inclusive" but they couldn't answer questions on diversity training or even point to a lone rainbow flag on their property!! SMH!! So, technically, this list *could* be longer, but I'm not interested in promoting companies who say they have an LGBT-friendly hotel or resort, when CLEARLYYYYYY THEY DON'T!!!
Second note: I have written this post to be more friendly to search results. When people look for LGBT friendly hotels or LGBT all-inclusive resorts, most folks type in "LGBT" not "LGBTQ." I use "LGBT" a lot in this post for search purposes. Similarly, I use the word "hotel" a lot – even though a lot of the businesses listed on this guide are not technicallyyyy a hotel. Inns, bed and breakfasts, etc, exist! That said, I use "hotel" a lot, because of what people type into Google search! <3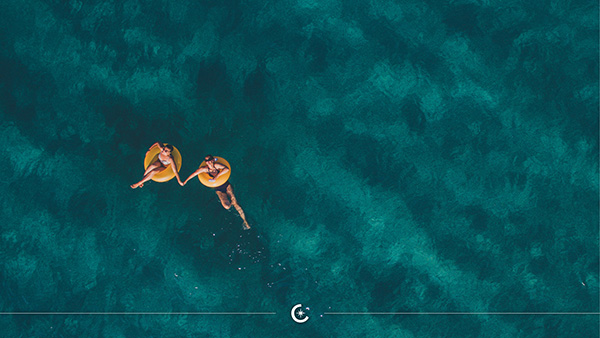 Okay, so starting out our list I wanted to share the MOST inclusive LGBT resort I could find. I first heard of VACAYA from plus size travel blogger, Alysse, AKA Ready to Stare, and I've considered going on their trips to LGBT hotels, resorts and cruises. This was one of the only brands that was explicitly inclusive of Trans folks, non-binary folks,, and included a lot of information on accessibility. I am really so impressed with VACAYA!
There's such a lack of resorts and hotels that celebrate LGBTQ+ folks, and Vacaya has figured out a solution.
They take their show on the road! They rent (lease?) a boat, resort, etc, and then start up the party. This is SO cool, because it empowers LGBT folks to travel all over the world, and know they're staying in LGBT friendly accommodations. It's also cool because you are dealing with the same company, so as you go on more trips you can make friends with folks from past trips! (I imagine — remember, I haven't gone on a VACAYA trip.)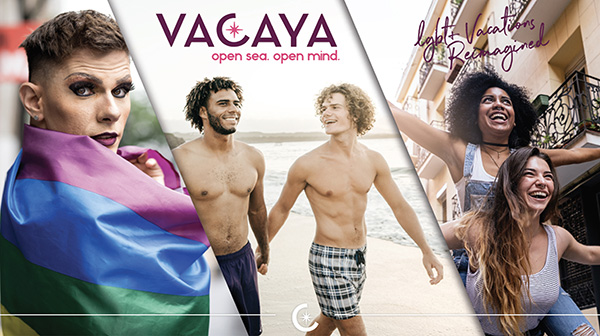 Coming up, VACAYA has:
LGBT Greek Isles Cruise
LGBT Mexico Resort
LGBT Caribbean Cruise
LGBT Central America Cruise
LGBT Resort – Pricing & Details
LGBT resort prices start at $1600 USD per person
VACAYA offers payment plans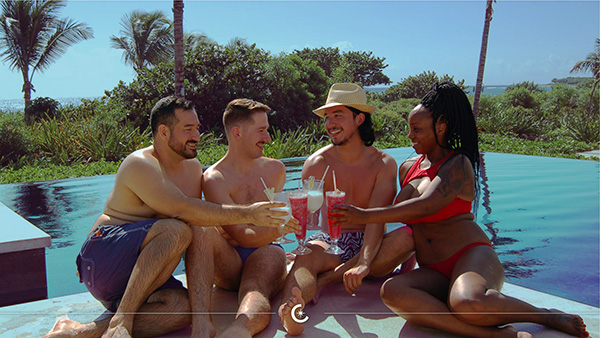 From VACAYA: "Let's start with the fact that there are no other large-scale travel companies on earth serving the entire LGBTQIAPK community. VACAYA is the only one. Our award-winning leadership team, known as The Vacayans, is made up of real people – people who care, who listen, who do the right thing, and who act as your travel savvy companion."
I hope to go on a VACAYA trip soon as an LGBT influencer, so stay tuned on future reviews!! I freakin' ADORE their page on solo travel. The information on their website is A+.
Check out all of the LGBT Resort and travel options here!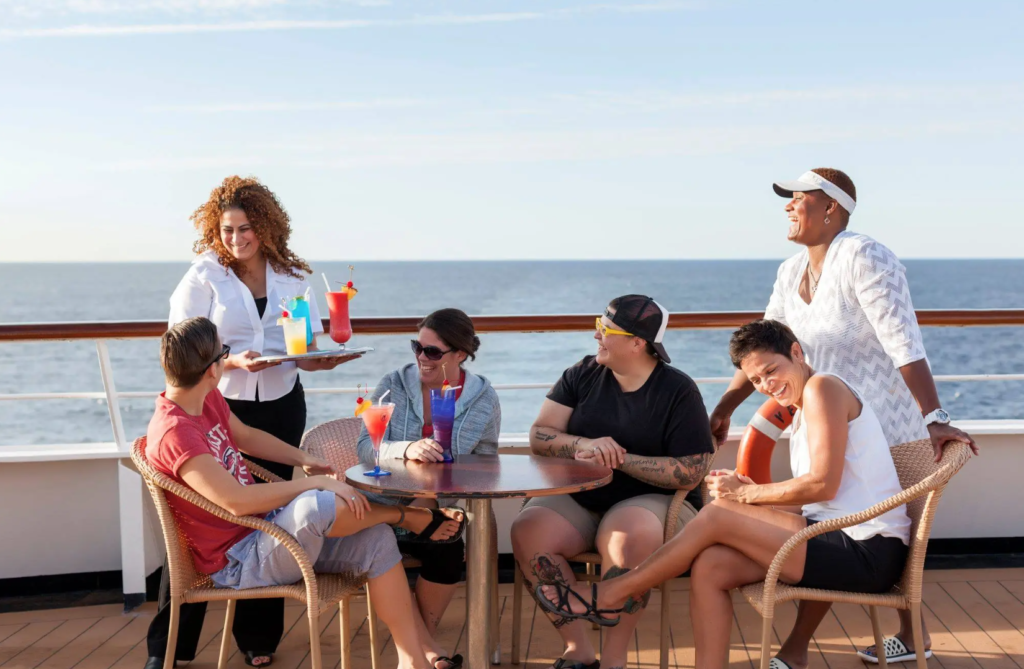 Olivia Travel is a travel and tourism company serving lesbians and queer women — and they've been around for almost 50 (!!) years. I first found out about them when I saw Heather Mae, a queer body positive musician, post about them on social media!
Olivia Travels has a similar model to VACAYA (#1 on my guide to LGBT friendly resorts and hotels), offering stays at resorts, as well as cruises, riverboat cruises and adventures.
Here's their upcoming resort offering for LGBT Women:
Hard Rock Cafe in Las Vegas
LGBT Resort in Turks & Caicos
Hard Rock Hotel in Cabo, Mexico
LGBT Resort in the Dominican Republic
Pricing & Info
Resort pricing starts at around $2,200 USD per person
They do offer payment plans
Something that started this WHOLE blog post research process for me was looking for an LGBT friendly hotel or resort that would be welcoming to my Trans Femme and non-binary besties. It looks like Olivia Travel is pretty focused on marketing to folks who are women (and they include Trans women in that!). I'm thinking of booking a solo trip on Olivia Travel to see who is actually on the vacations and to write a review for folks who are on the fence, as they don't identify as men or women!
I'm wondering if enby folks *do* travel on Olivia Travel, they just haven't been included in the marketing? I've gotten good vibes from their customer support team and friends who have gone on trips, buuuut I'm also a cisgender woman! So, stay tuned on that front!!
Check out all of the Olivia Travel trips here!
#3 || LGBT Friendly Hotels: Kimpton Hotels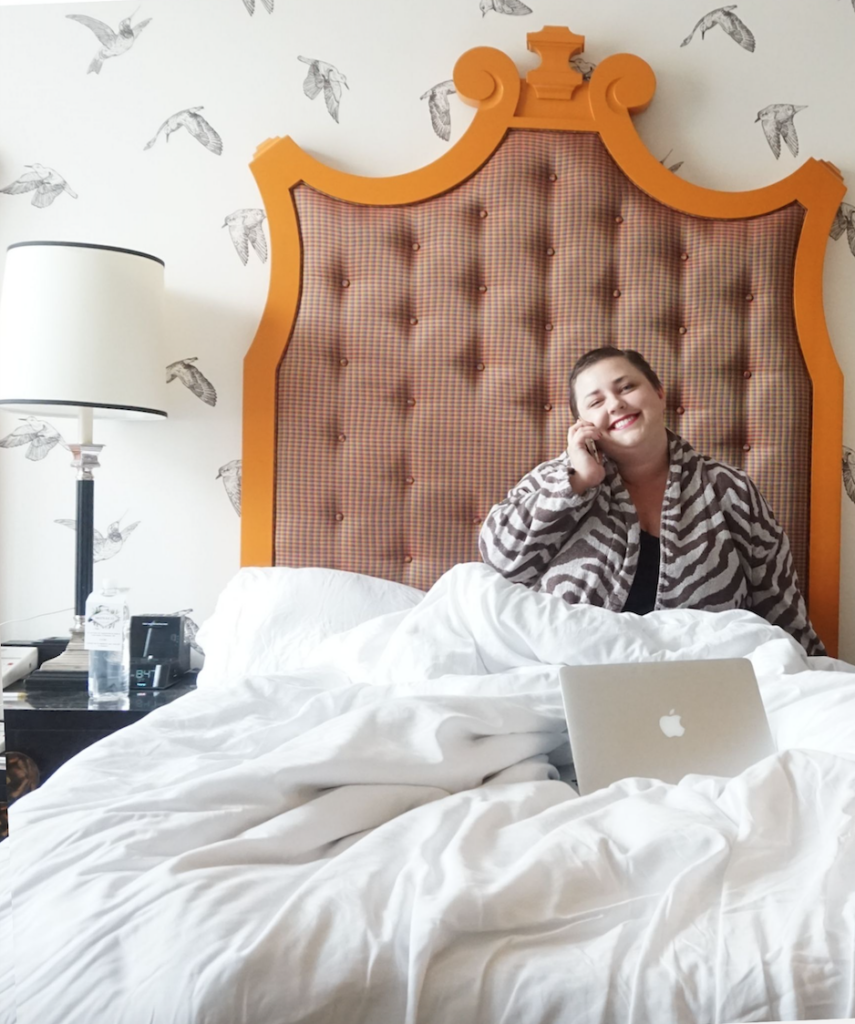 Ok, so I have stayed in a few Kimpton Hotels (Hotel Monaco) in the USA. I have been SO impressed with the work they do with the LGBTQ+ community. They're my go-to for business travel as an LGBT person! (My full review of the Hotel Monaco Portland HERE!)
From Kimpton: "At Kimpton, we believe one of our greatest strengths is our diverse workplace. Each Kimpton employee is valued and celebrated for their unique perspectives, their contributions and their talents; it doesn't matter your gender, your race or sexual orientation. What matters is that you're true to you. Since our founding in San Francisco over three decades ago, in 1981, we've embraced the LGBTQ community and have made a commitment to helping affect positive change by partnering with organizations that can make a difference; like The Trevor Project."
LGBT-Friendly Hotel Pricing
Pricing Starts at around $200 – $250 per room
Check out Kimpton hotels here!
I learned about this hotel/inn from my bestie, Elisabeth Dee. "Apogeo is a boutique collective (founded by partners Sara Elise + Amber) hosting inclusive bed & breakfast experiences popping-up at some of the most beautiful locations around the world. Our goal is to provide guests with rustic luxury, encourage exploration, and provide safe + open spaces where guests feel like they can lean into their most authentic and powerful selves to leave feeling inspired, energized, and rejuvenated. "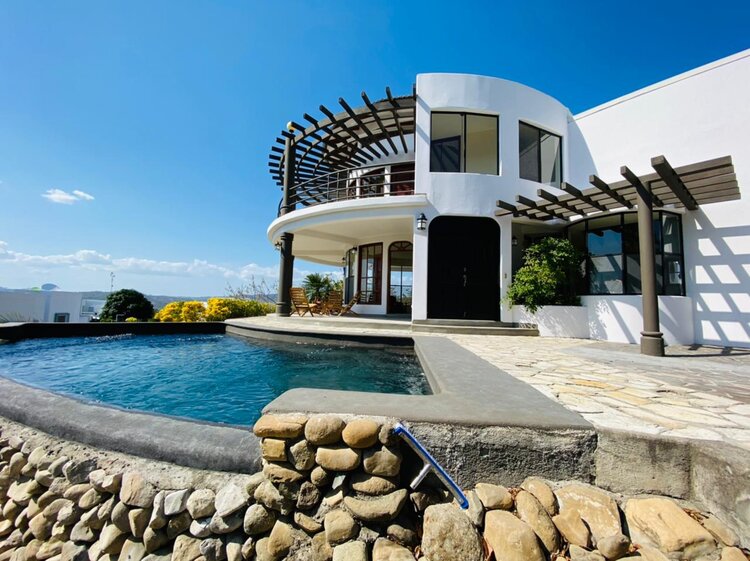 Of all the LGBT friendly hotels, resorts and inns on this list – I feel most confident in this B&B supporting the diversity found in the LGBT community. Rooms are in the $100 – $150 range (with sliding scale options available). I also love how the website details their approach to "pleasure activism."
Details:
B&B Style
Shaded movement + hammock deck
In-ground pool
Eco-cleaning services
Weekly content offerings such as communal dinners, yoga, and fitness classes (as available)
Currently, Apogeo is offering books for early 2022, here!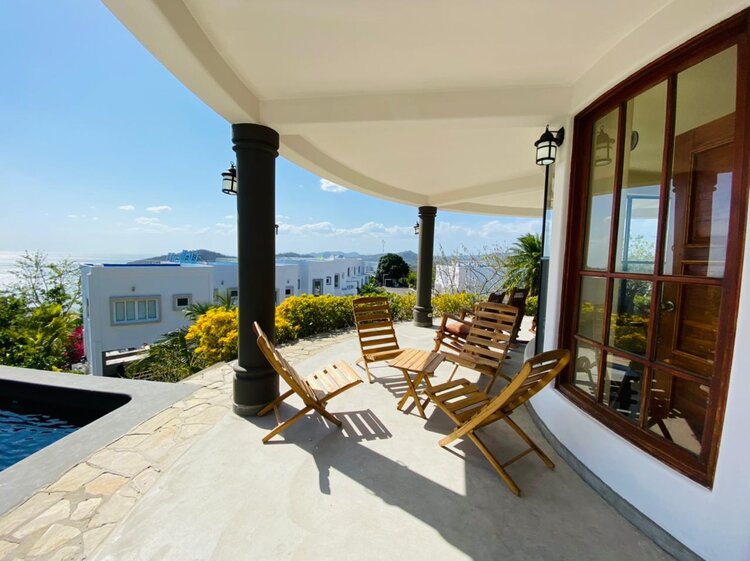 Ok, so I'm currently gathering up ALL the info on what specific hotels, bed and breakfasts and resorts are owned by LGBT folks or are marketed to the LGBT community in Provincetown.
Provincetowen, RI, is a beach resort town a few hours outside of Boston, MA. I went there in 2021 with my bestie, Kate, and HOLY CRAP BATMAN1 This town is gayyyyy! (And doesn't forget the other letters of the acronym).
While I gather up all me deets, you can check out the Provincetown Tourism website to see all of the events and fun happenings for LGBT folks year round!
Check out LGBT friendly resorts and hotels here!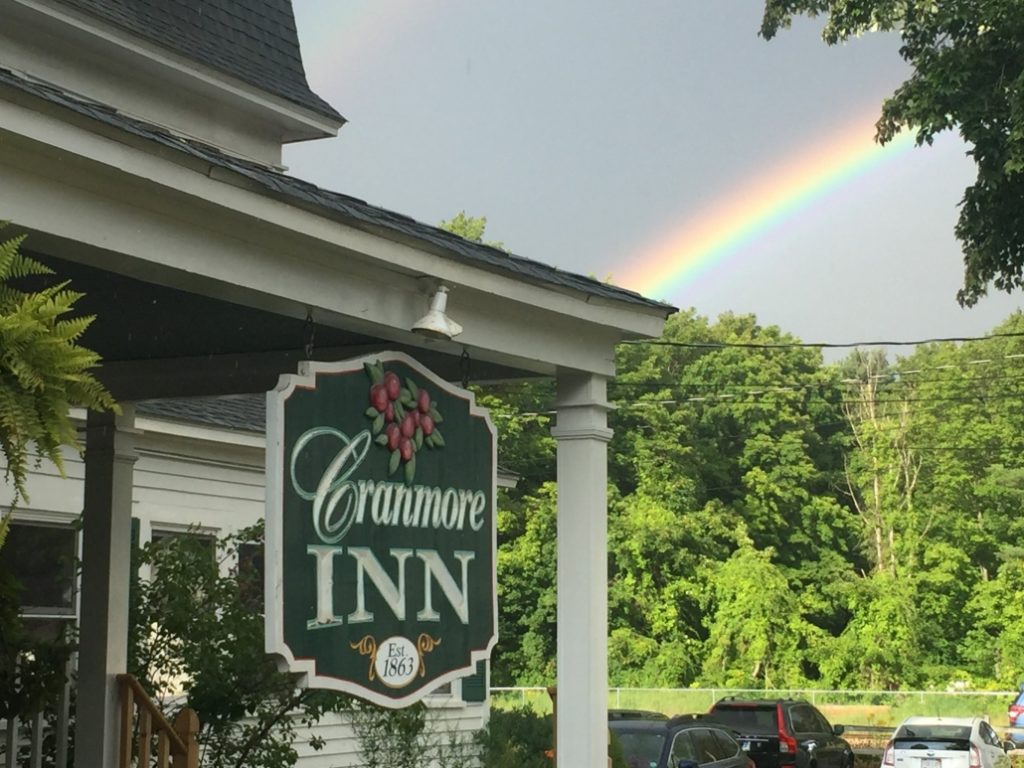 Jaimie Crawford, of the Mt. Washington Valley Chamber of Commerce, reached out to let me know about the Cranmore Bed & Breakfast in New Hampshire. (Shoutout to Jaimie!)
The owners of Cranmore Inn, Chris and Eddie Bellis-Bennett, and their two
children, David and She'rie are committed to creating a safe and open
environment for all travelers.
Rooms start at around $100 per night, with suites going up to around $400! One can also book the ENTIRE inn, which would be great for an LGBT focused conference or convention – or wedding!
The hotel + the surrounding town are giving me MAJOR "Gilmore Girls' vibes. I love it!
From Jaimie: "They routinely sponsor the annual White Mountains Pride Fest, and provide support throughout the year to the organization. They hang a Rainbow Flag on their property, with signs saying "Hate Has No Home Here."
Pricing – LGBT Friendly Bed & Breakfast
Pricing varies by season
At time of publishing, rooms started at around $250 USD per night
Check out this LGBT friendly hotel HERE!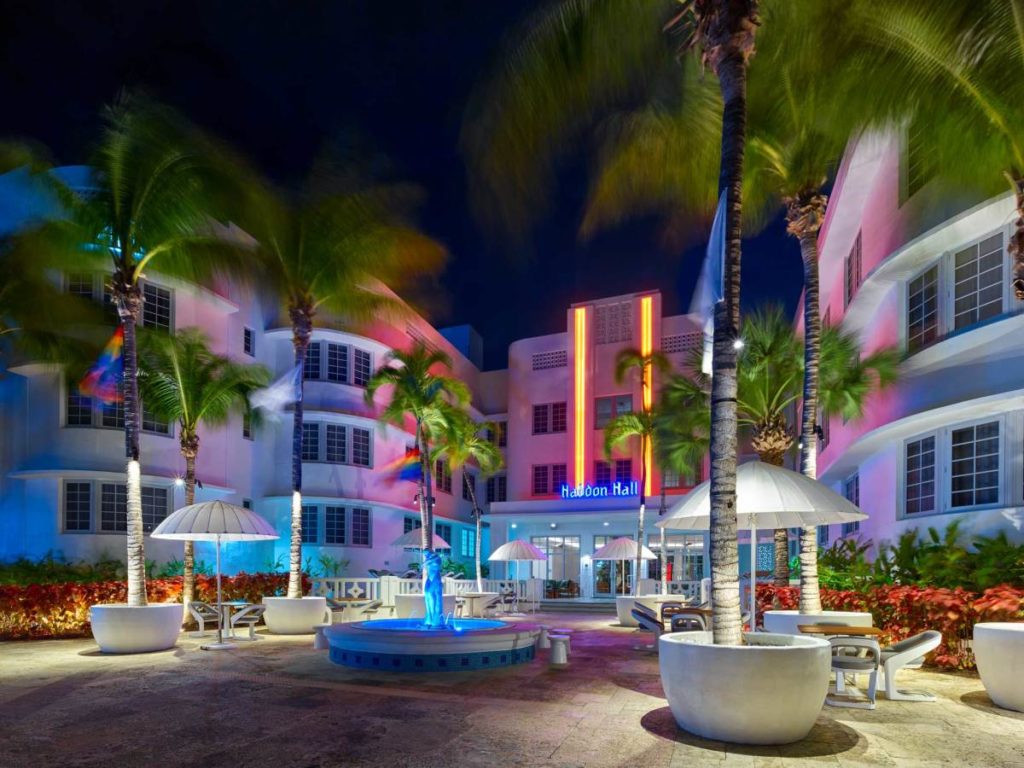 Ok, time to head to the beach! Alex Hotel is an LGBT-friendly hotel in South Beach, Florida.
Elisabeth Denil sent over the following info: "Axel Hotel is the first LGBTQ hotel chain to tout itself as "hetero-friendly," making it truly inclusive. With an Art Deco interior that still retains its original bohemian spirit of the 40´s, From their Instagram, this hotel looks pretty focused on gay men.
Details:
Pool
Sky Bar overlooking Washington Avenue
Spa & Gym
Restaurant, and Lobby Bar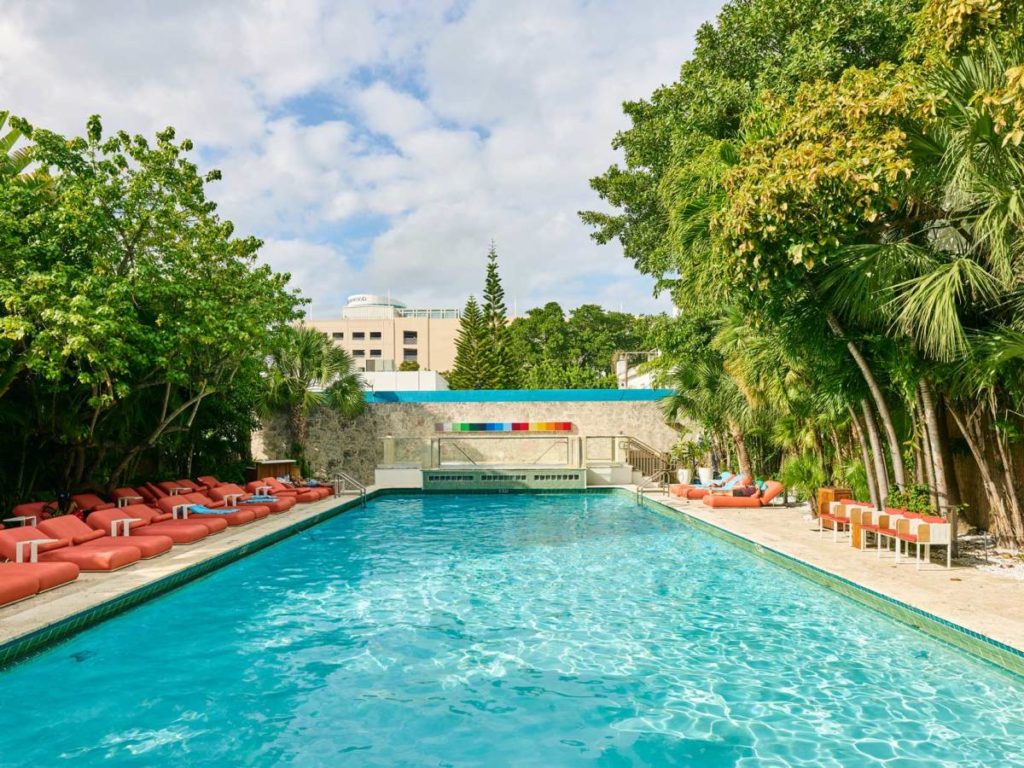 Pricing – LGBT Hotel
Pricing varies by season
At time of publishing, hotel rooms started at around $150 USD
Check out this LGBT friendly hotel here!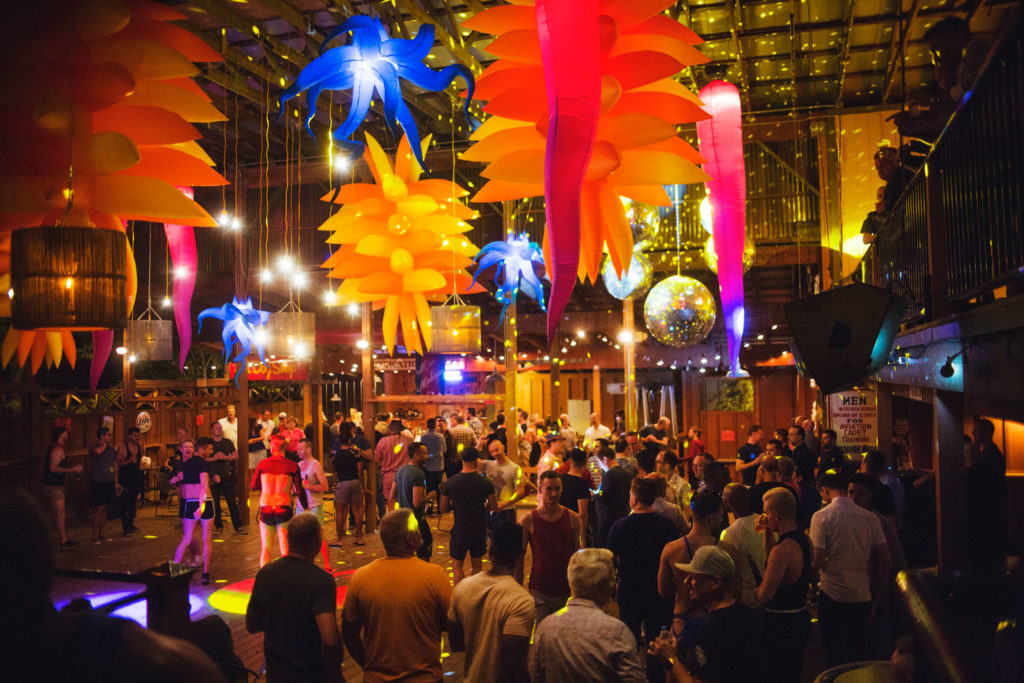 woohoo! An LGBT-friendly resort! Errrr… kind of. This resort (founded in 1981!!) looks RIGHT up my alley, but I gotta be real with you, my readers — the staff page is NOT diverse. :/ Such a bummer. But, I'm also wondering if that's the case because it's been open for so long? I know the tourism industry often hires "friends of friends," so… I'm trying to be balanced her and also an ally to different communities.
From their website: "Back in 1981, we were known as The Douglas Dunes, which was a place where everyone could be themselves, regardless of their gender or sexuality."
Natalie Boscia sent over the following info on this resort: " Dune Resort is one of the largest LGBTQ resorts in the country and is renowned for its year-round LGBTQ events and activities and welcoming atmosphere. There are themed weekends, drag shows, DJ parties, etc.
Natalie shared that the surrounding area. in Saugatuck is also very welcoming and all-inclusive – a great lakeshore vacation destination with gorgeous lake views, sweeping dunes and award-winning beaches."
Real talk, this is another resort that I would love to try out to see who is there vacationing. I think this is more diverse than what photos on the website show, but idk!
Check out this LGBT friendly resort here!
#9: Gay Friendly Hotel: Hotel Gaythering in Miami, Florida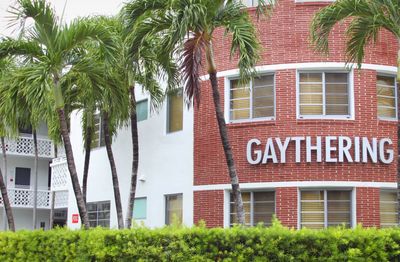 Okay the hotel name here made me guffaw a little bit – I love a pun!
Aaand, while I love a pun – this hotel is marketed to white, gay and cisgender men.
Their PR team was kind enough to send over info on this hotel: "The Award-winning Gaythering is a unique gay hotel in Miami Beach. A place where guests don't just stay but are also encouraged to play. Located two blocks from the Lincoln Road Mall and only a 15-minute walk to Ocean Drive or a 10-minute bicycle ride using one of the complimentary bikes."
So, real talk, this hotel seems to focus on gay men, and verbiage doesn't include other members of the acronym. I'm getting "Fire island" and SF Castro vibes here. I think it's great that this space exists, and I wish I could find a hotel or resort like this that is welcome of everyone in the LGBTQ+ family, not just the "G."
That said, this hotel is worth a look, check it out HERE!
10. LGBT Friendly Hotels through Purple Roofs
In my research, I found a pretty rad resource for finding LGBT friendly and inclusive hotels! Purple Roofs was started in 1999, and it is "the best place to find small, "family owned" and LGBTQ+ friendly accommodations." You can search by location, making it a lot easier to plan LGBT Friendly Travel. I've never used the site // can't vouch for it's vetting process, but I did want to let you know that this is an option!

This post was about LGBT Hotels & Resorts
Looking for more LGBT Travel guides? Check out my other posts!
Subscribe to My Newsletter!
If you want to stay up-to-date on posts from The Huntswoman, I recommend joining me on your favorite social media platform (Facebook, Instagram or Twitter).
More of an email kind of person? Join my business and career focused email list here, and/or my fashion-focused email list here!