Hey there! This post contains affiliate links.  Using my links means I earn a commission, which helps me create more rad content.  More on affiliates here.
Lizzo has taken the world by storm in the last few months, and the body positive community has been awaiting her meteoric rise for quite some time.
I've written a few pieces about Lizzo before, most notably outfit ideas for her concerts and a roundup of my favorite IRL looks from her shows.
To celebrate, I've listed Lizzo's magazine covers and editorials below – with most recent stories first.
September 2019 – Elle Magazine
Lizzo was interviewed by Allison Takeda and photographed by Yvan Fabing.
This line from the interview really inspired me: "I just felt like I was throwing music into the world and not even making a splash," she recounts during a rare (and brief ) break from her current tour. "A tree was falling in the forest and not making a sound, you know? I was crying in my room all day. I said, 'If I stop making music now, nobody would f*cking care.' "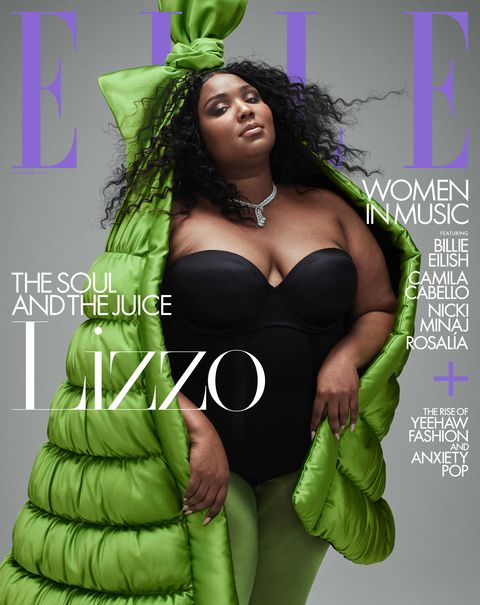 July 2019 – LOVE Magazine
One of my favorite magazines, I loved seeing these photos of Lizzo. Lizzo was photographed by Alasdair McLelllan and Nell Kalonji.
Read the interview here.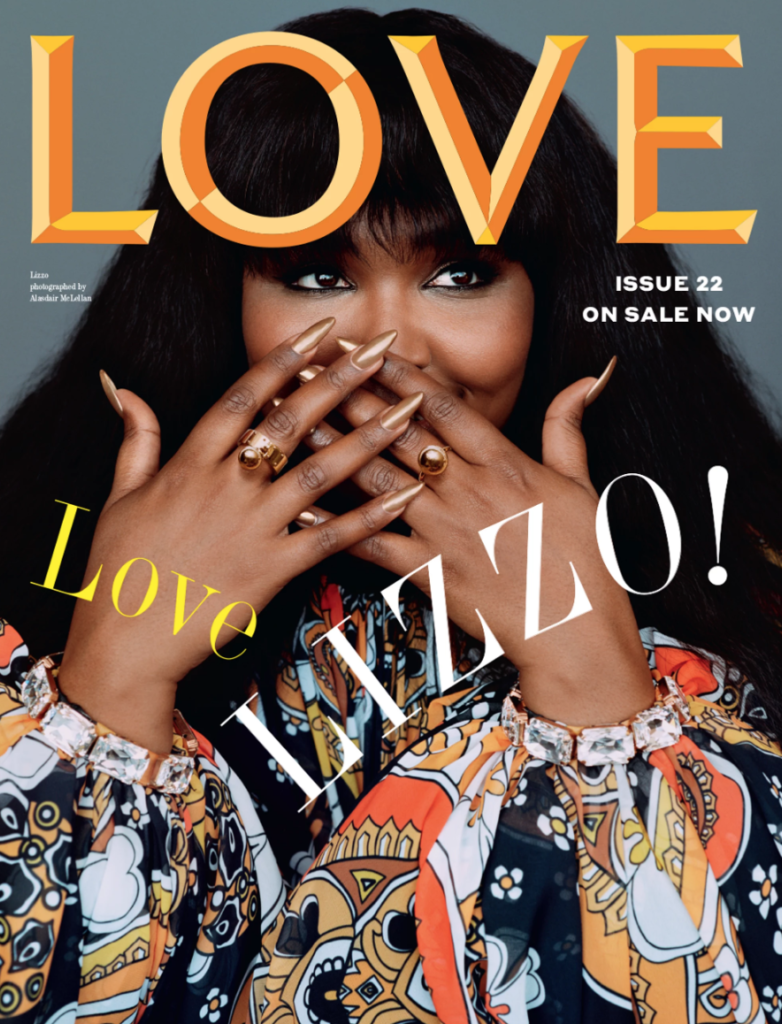 May 2019 – Essence Magazine
Lizzo was photographed by JD Barnes for the Essence cover. Those shoes caused a RESPONSE within my soul. Read the interview here.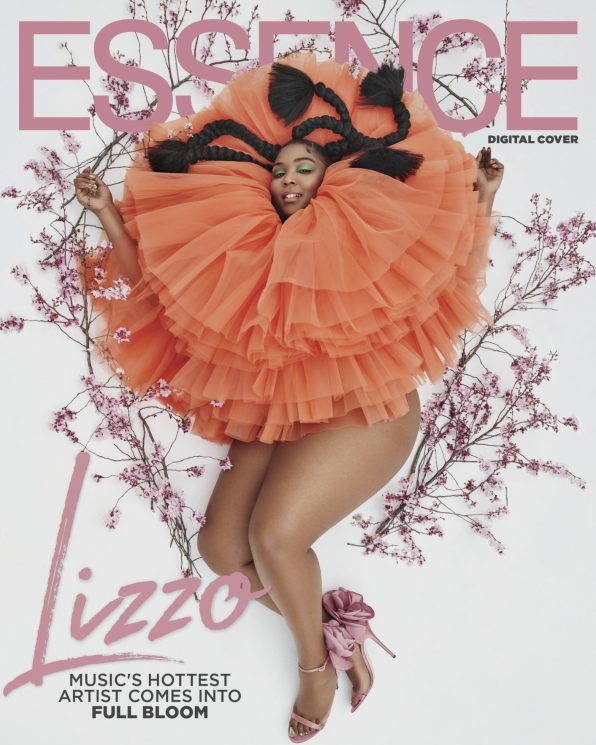 April 2019 – V Magazine (V119)
This editorial (photographed by Chris Coll) was sexy as hell.
Loved this quote: "When I was little, my mom would always say I was "doing the most." I would do every class, every elective, every after-school activity. And I would just go until I passed out. And I'm still doing that to this day. I have been working [this hard] for a long time— since before I moved to Minneapolis, [which I did] when I was done with Houston. I had tried everything career-wise in Houston and it just didn't work [before music took off]."
Read the interview here.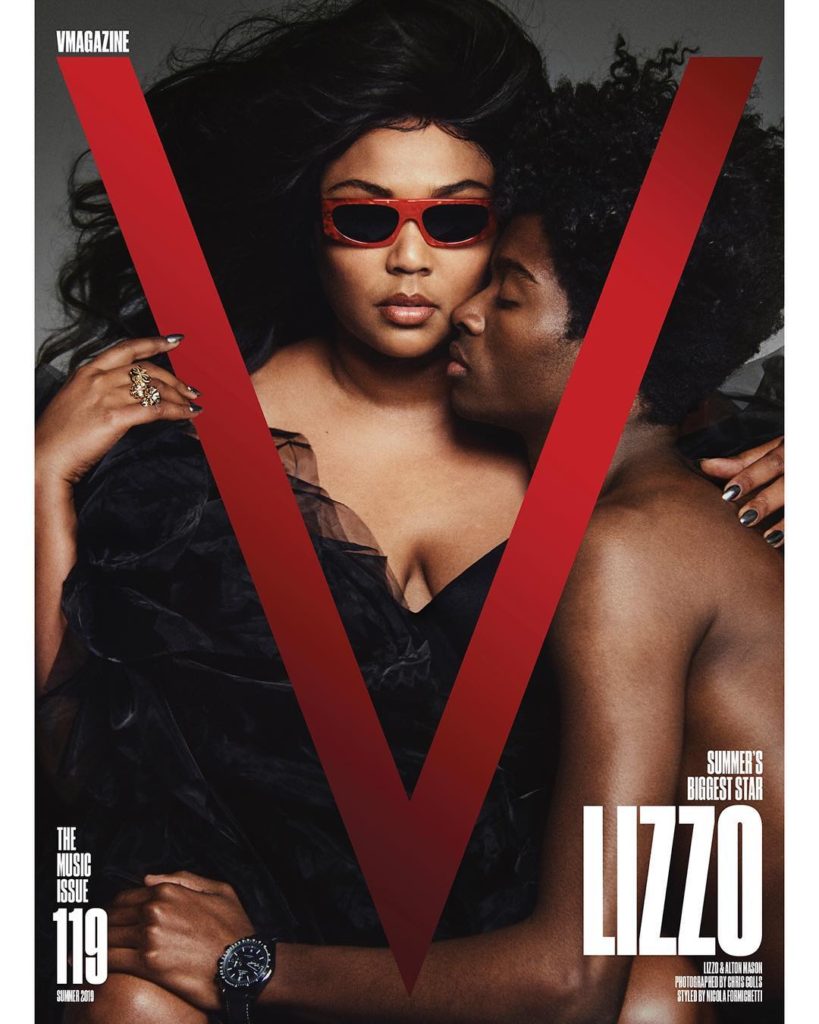 Spring 2019 – The Cut
Lizzo was photographed by Pari Dukovic for this issue.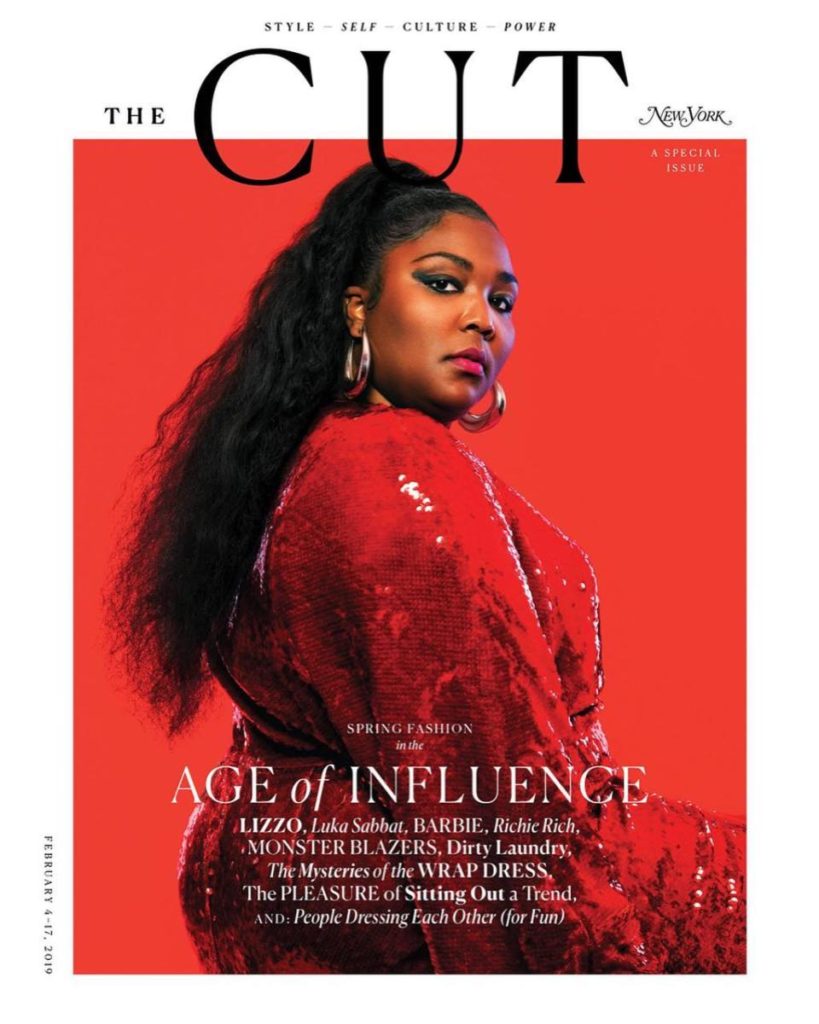 March 2019 – Allure
This feature by Shammara Lawrence starts with the line, "If I am ever shipwrecked, may Lizzo be the person with whom I am stranded."
Lizzo was photographed by Luke Gilford for this issue.
I think many people would agree. Read the story here.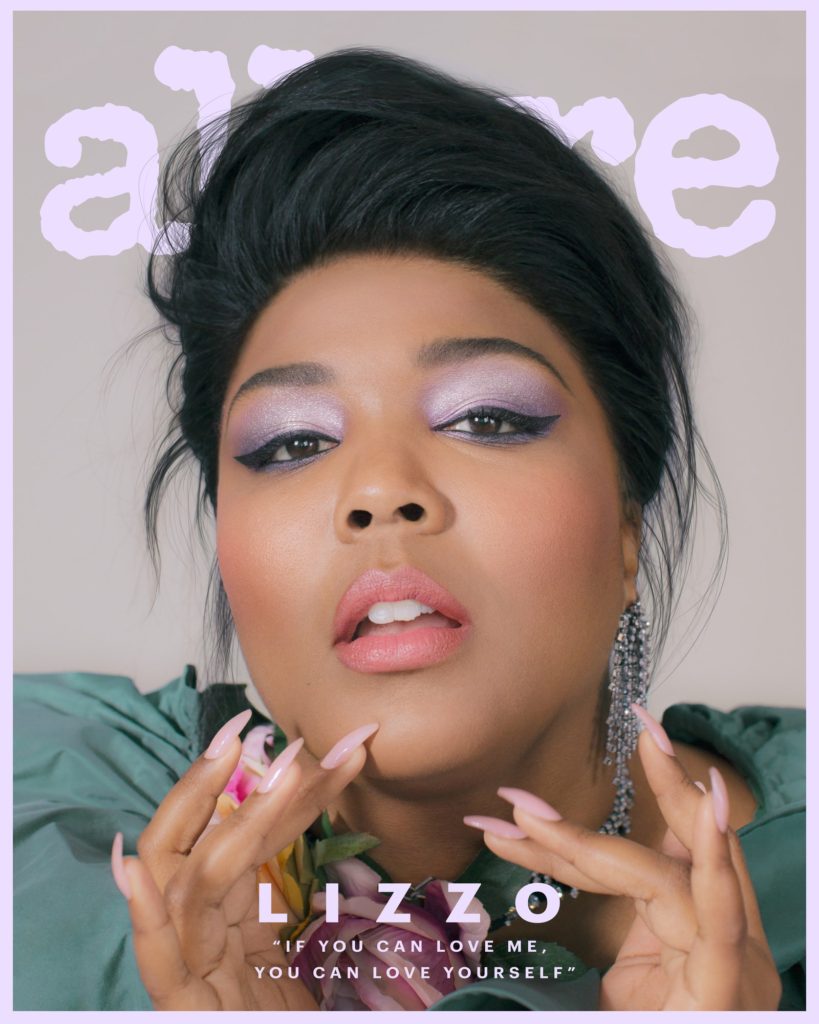 August 2018 – Gay Times
Lizzo served Clueless realness in this cover!
Amazing quote: "When black women can fit into a certain mould, we can get into the industry. It's hard, because they pit us against each other and create a lot of obstacles, but if you can get through those, you're good."
The issue is sold out, but if you email them they may find one for you! Link.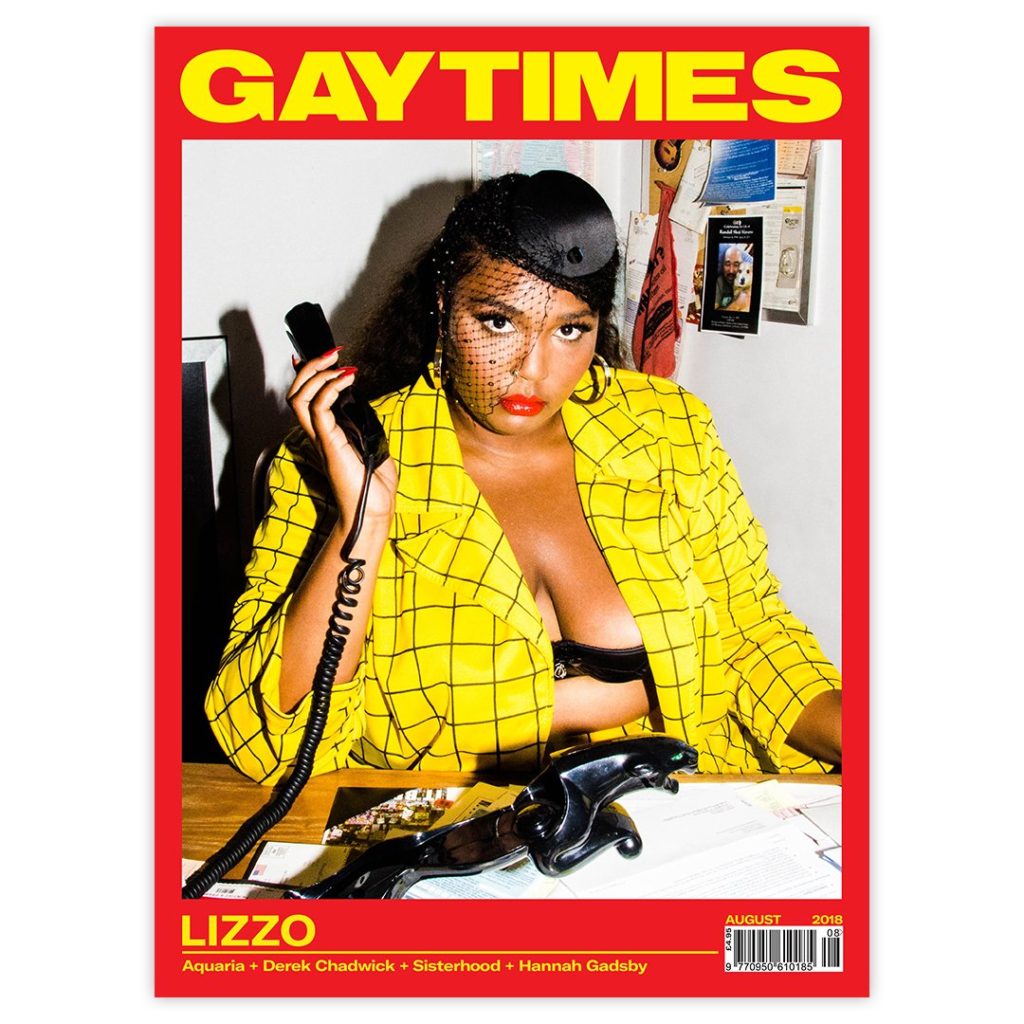 Love all things fashion? Be sure to subscribe to The Huntswoman Newsletter.