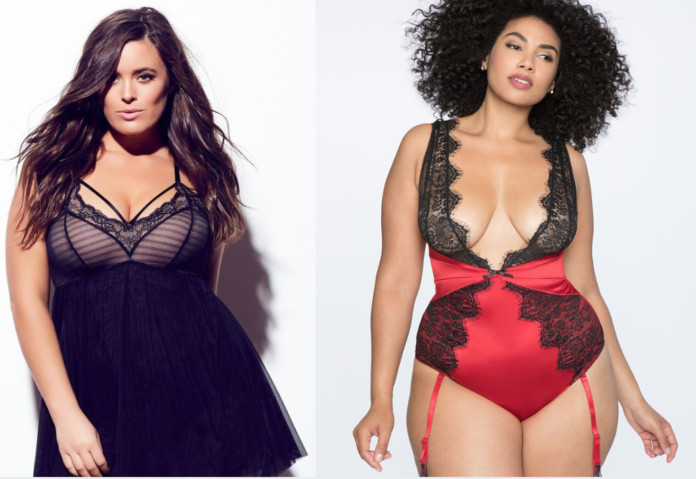 Hey there! This post contains affiliate links.  Using my links means I earn a commission, which helps me create more rad content.  More on affiliates here.
Y'all, I've been single for a while now – and I LOVE to buy plus size lingerie.  There's this idea that you wear lingerie for your partner(s), and while that can be fun – there's nothing like wearing it for yourself!
Finding plus size lingerie can be hard, especially when brands think going up to a size 14 qualifies them as "inclusive."  Ugh!
But not to worry!  Below, I've shared some of my favorite plus size lingerie brands, from places I actually shop.  These have plus size babydolls, steampunk corsets, custom lingerie, chemises, robes, etc etc.
[Heads up! This post uses affiliate links, and you help me earn $$ when you use my links. More on affiliate links here!]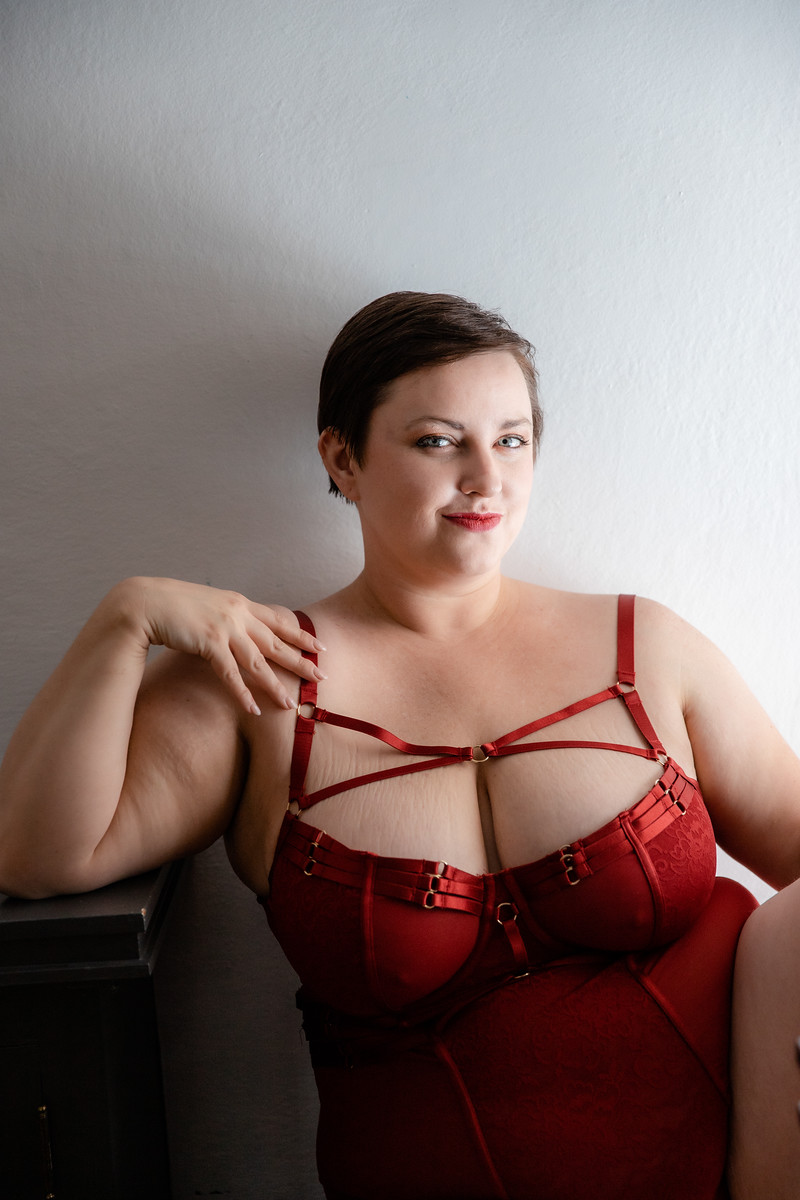 I also share a lot of plus size lingerie picks on my Instagram (I have a problem, lol) so come hang out with me there for some body positive goodness!. 
Based in New York NY, this plus size indie brand is making WAVES in the lingerie space.  The imagery shows a true diversity of plus size bodies (especially plus size babes with smaller busts), and I am SUCH a fan!
This is a fashion forward brand for babes who want a more contemporary or modern look, with references to previous eras.
Sizing from 0-5X.
Shop x Honey Suckle Atelier here.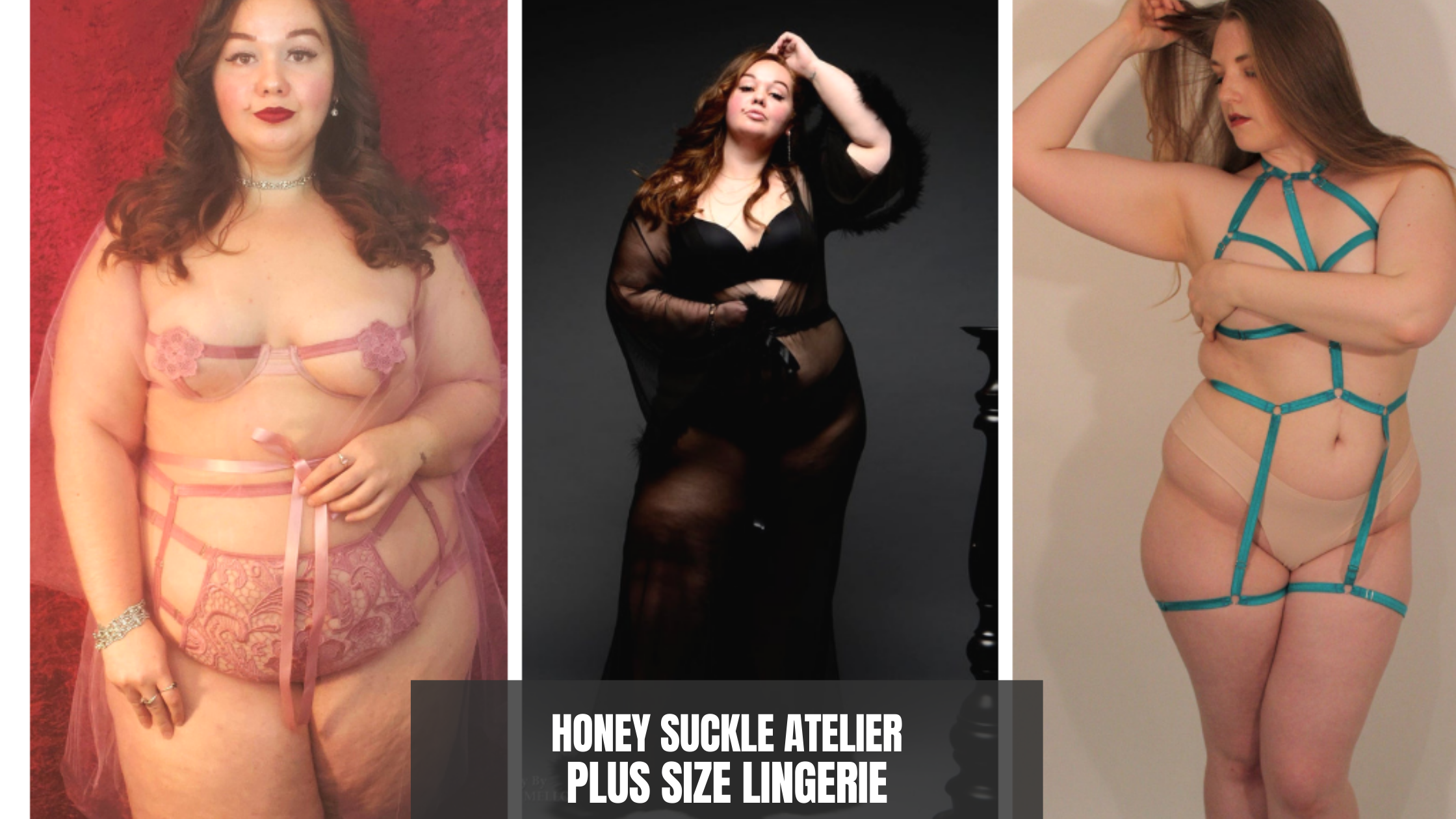 2.  Plus Size Lingerie from Dia & Co – Size 22
Dia & Co is known for being a plus size subscription box service, but they also make plus size lingerie you can buy directly!  I'm super into their H Cup bras (!!!), and they go up to a 42 band size.
Shop plus size lingerie here.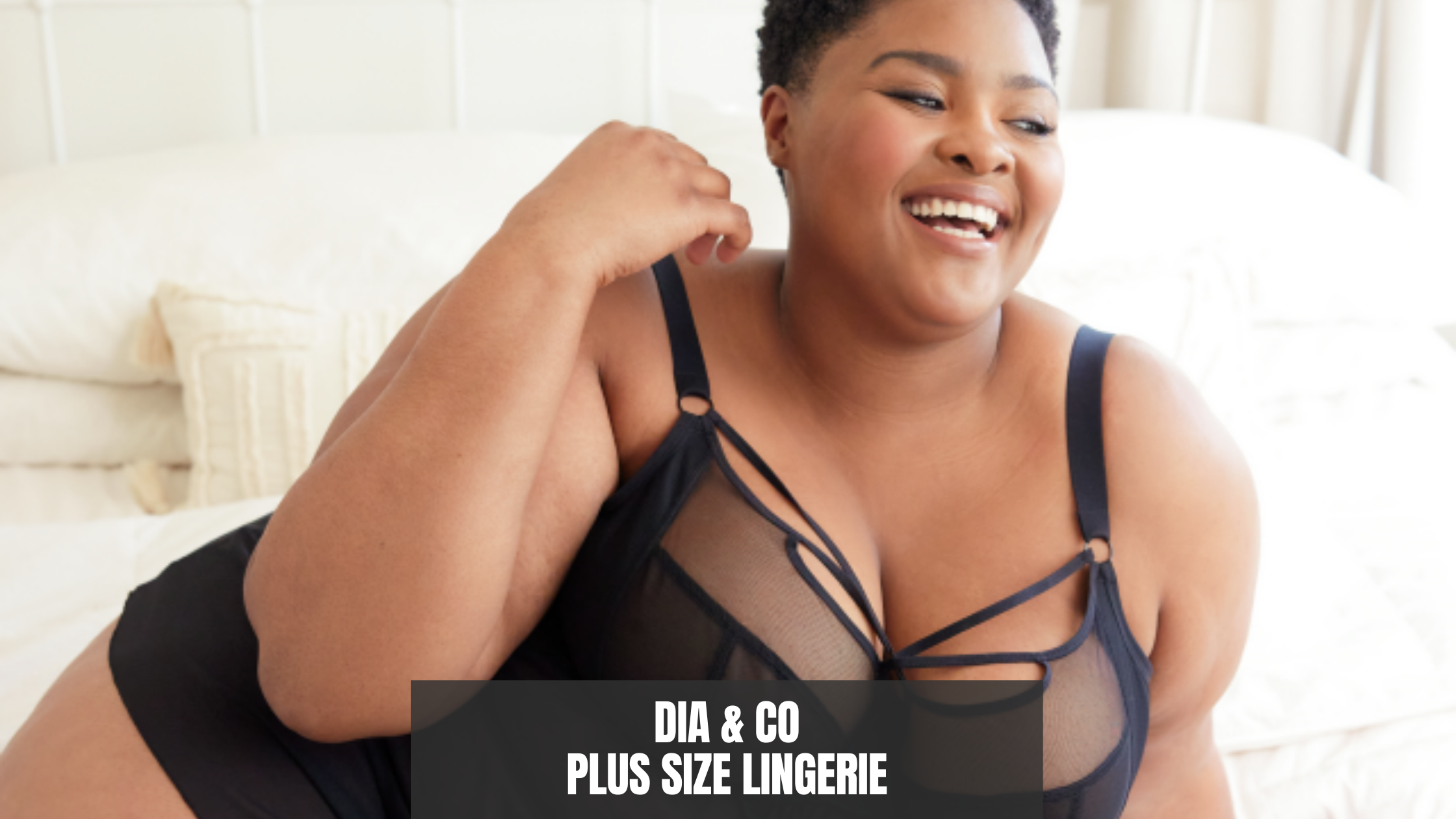 Lane Bryant offers plus size lingerie under Cacique, and offers up to a size 30 in their pieces.
Lane Bryant is my go-to brand for plus size robes, and they also have pretty sexy plus size lingerie options!
This year they've released a lot of fun plus size teddies, as well as some sassy strappy lace numbers that I love.  They also have a good assortment of plus size lingerie in sets!
Shop plus size lingerie HERE!!!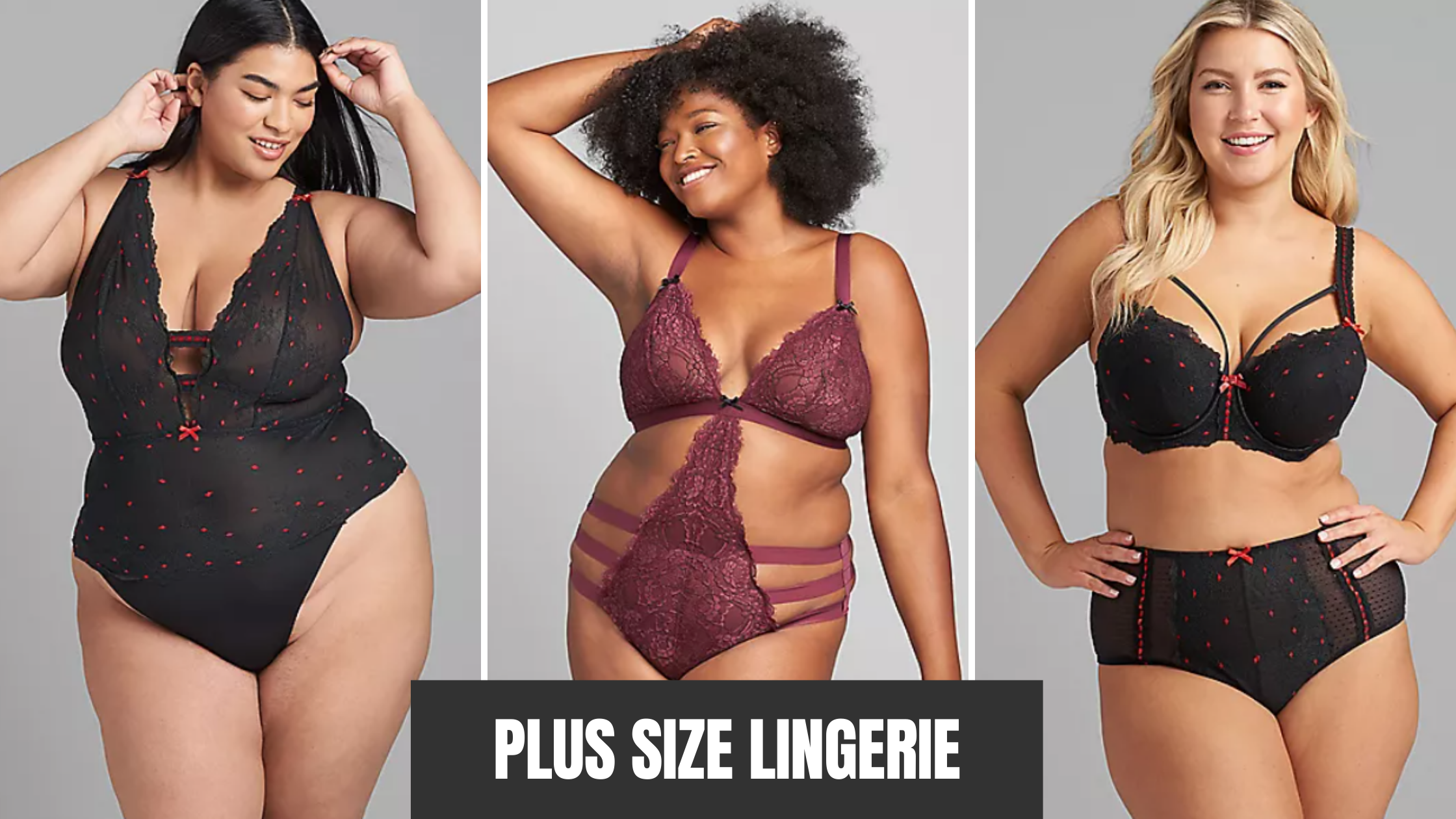 4. Yandy Plus Size Lingerie Sets & Costumes – 3X
Yandy is one of the best kept secrets when it comes to plus size lingerie.  They have a lot of different pieces, however they're not as inclusive in their sizing – going up to a 3X in most pieces, and stopping at a 4X.
However, a lot of their lingerie has a good amount of stretch!!
They have a few hundred pieces available on the site, so be sure to use filters to find what you're looking for – and have fun! 😉
Shop here!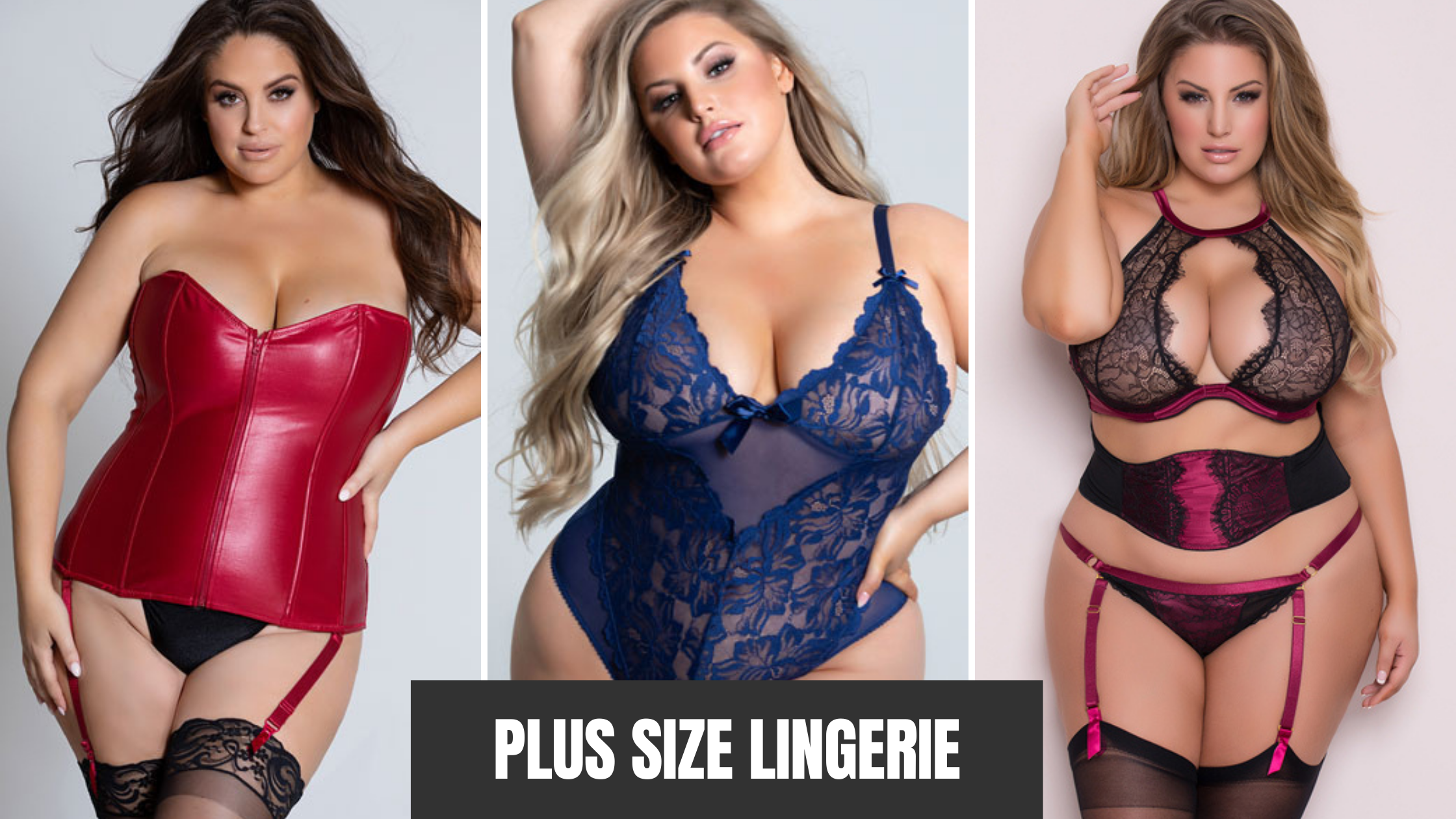 Impish Lee is one of the most inclusive brands on the market, going from bra sizes 28A to 44J, and clothing sizes 0 to 30. As if that's not enough, you can also design your own lingerie, choosing fabrics and finishes.  If that's too overwhelming for you, you can also shop from their collections.
Having worked with Kali and Noelle (the sisters who founded Impish Lee), I know they have inclusion and ethical fashion at heart.  They really believe lingerie is for everyone, and they put in the work to show it!  All pieces are also made ethically in the Impish Lee studio in NYC!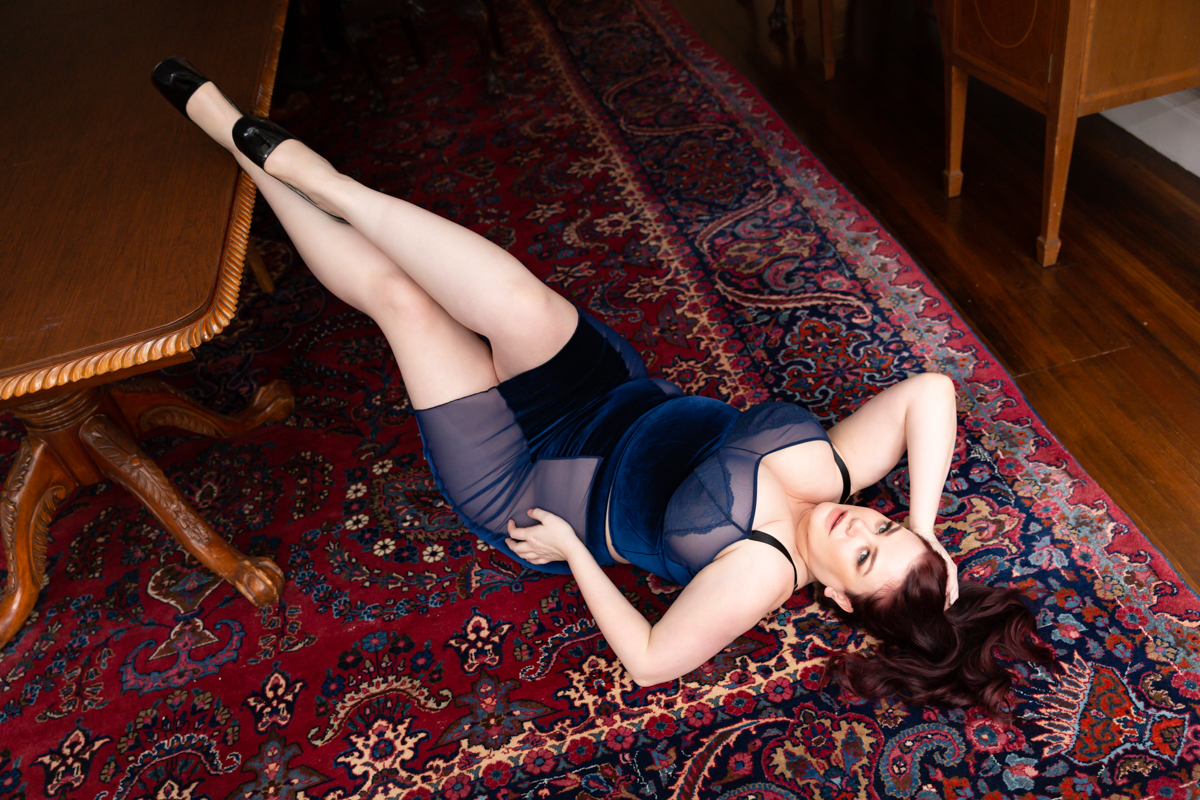 Shopping for lingerie inside a Torrid store, your options are limited to a few teddies and a lot of bra options. But keep in mind that there are some really babely lingerie pieces you can only order through their site!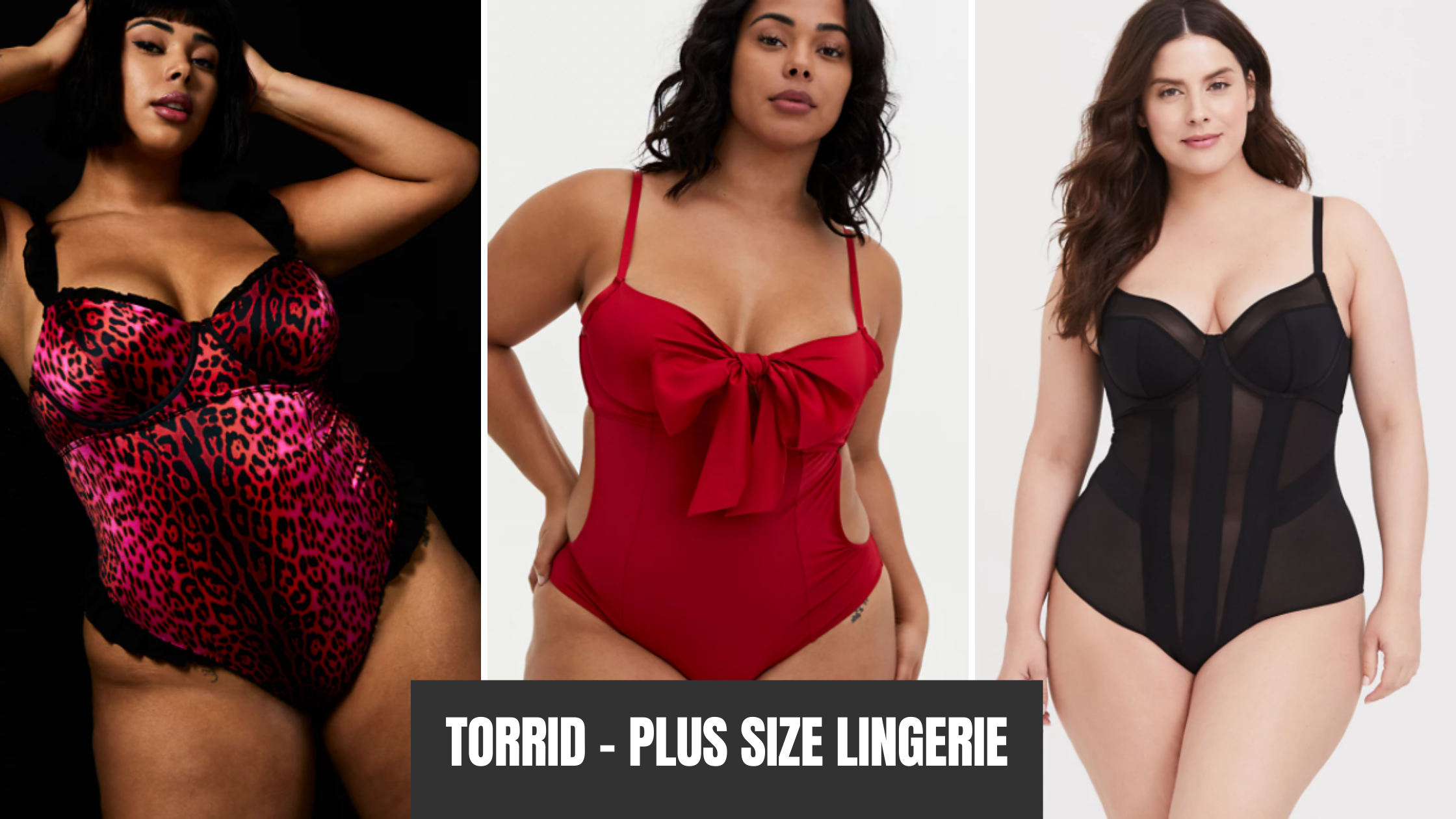 Torrid has really raised the bar for competition, offering plus size bralettes, bodysuits, lingerie sets with garters, etc etc.  Whether you want to be bold in mesh or go for a sweetheart look – they've got you!!
I recently did a boudoir photoshoot in pieces from Torrid, which you can view here.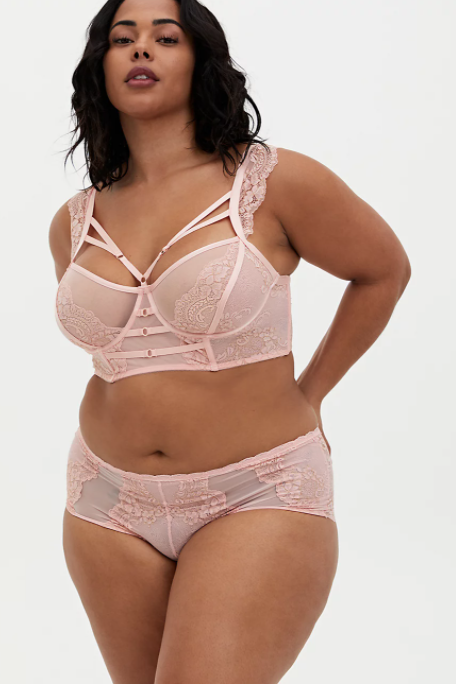 Plus size retailer CoEdition has everything from cotton plus size bralettes and rompers to strappy garter belts.  Shop Cosabella, Parfait Lingerie, Oh La La Cherie and other high on brands on the site.
Because CoEdition curates high end plus brands, I recommend sorting by size on the site!  Shop here.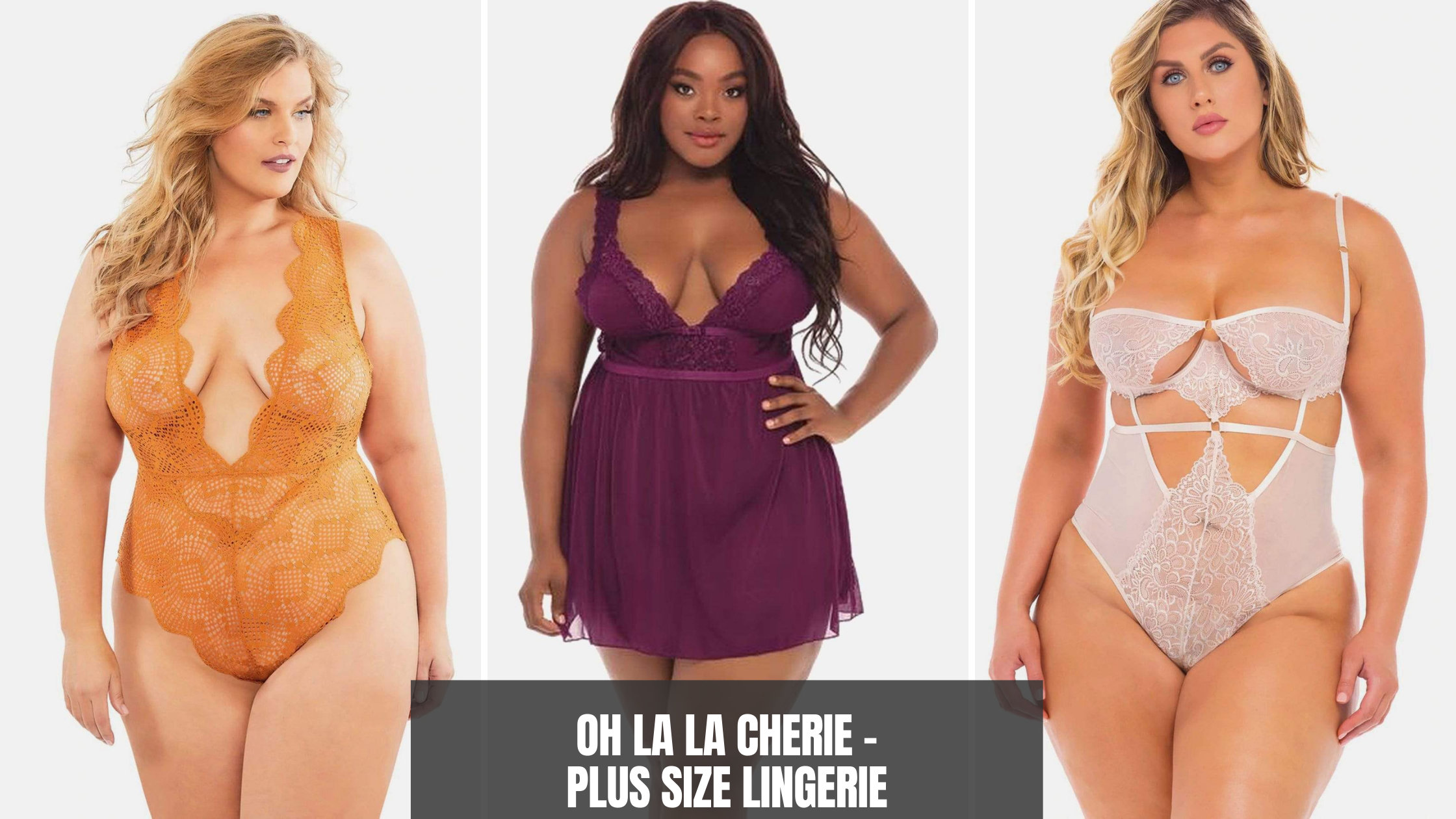 8.  Plus Size Lingerie from Amazon – 5X
Looking for a plus size babydoll for a special occasion?  I'm obsessed with this plus size lingerie piece on Amazon, and it's available in a TON of colors!
Shop here.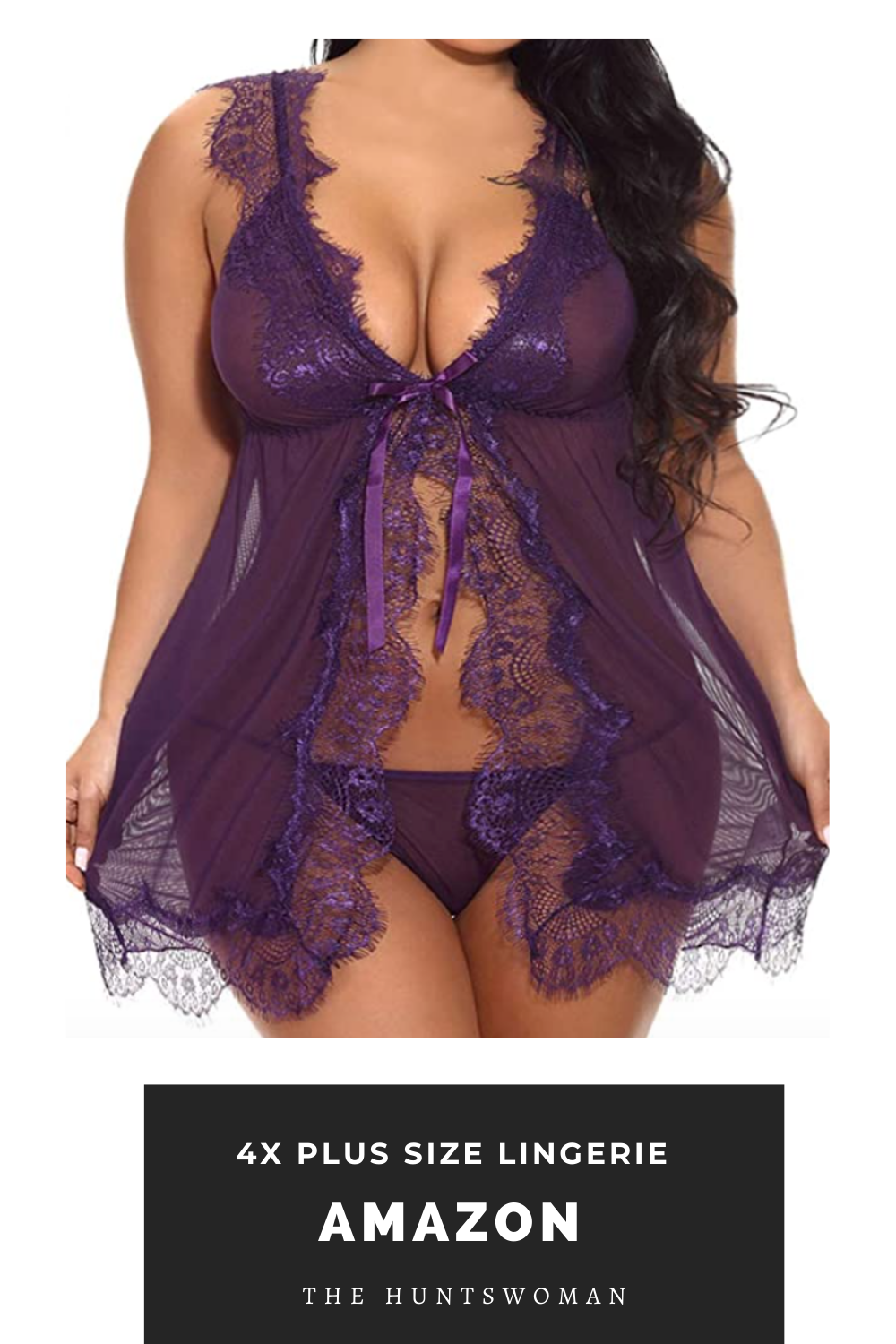 9. Savage x Fenty – Plus Size Lingerie – 3X
Savage x Fenty makes plus size lingerie in up to a 3X, and I am loving their current styles!
Designed by Rihanna herself, Savage x Fenty is one of the hottest plus size lingerie brands of the year!  I love their offering of plus size bralettes, and that plus size lingerie set with PEARLS?!  Ok!!
Most ModCloth pieces are available in up to a 3X, some up to a 4X.  Shop here.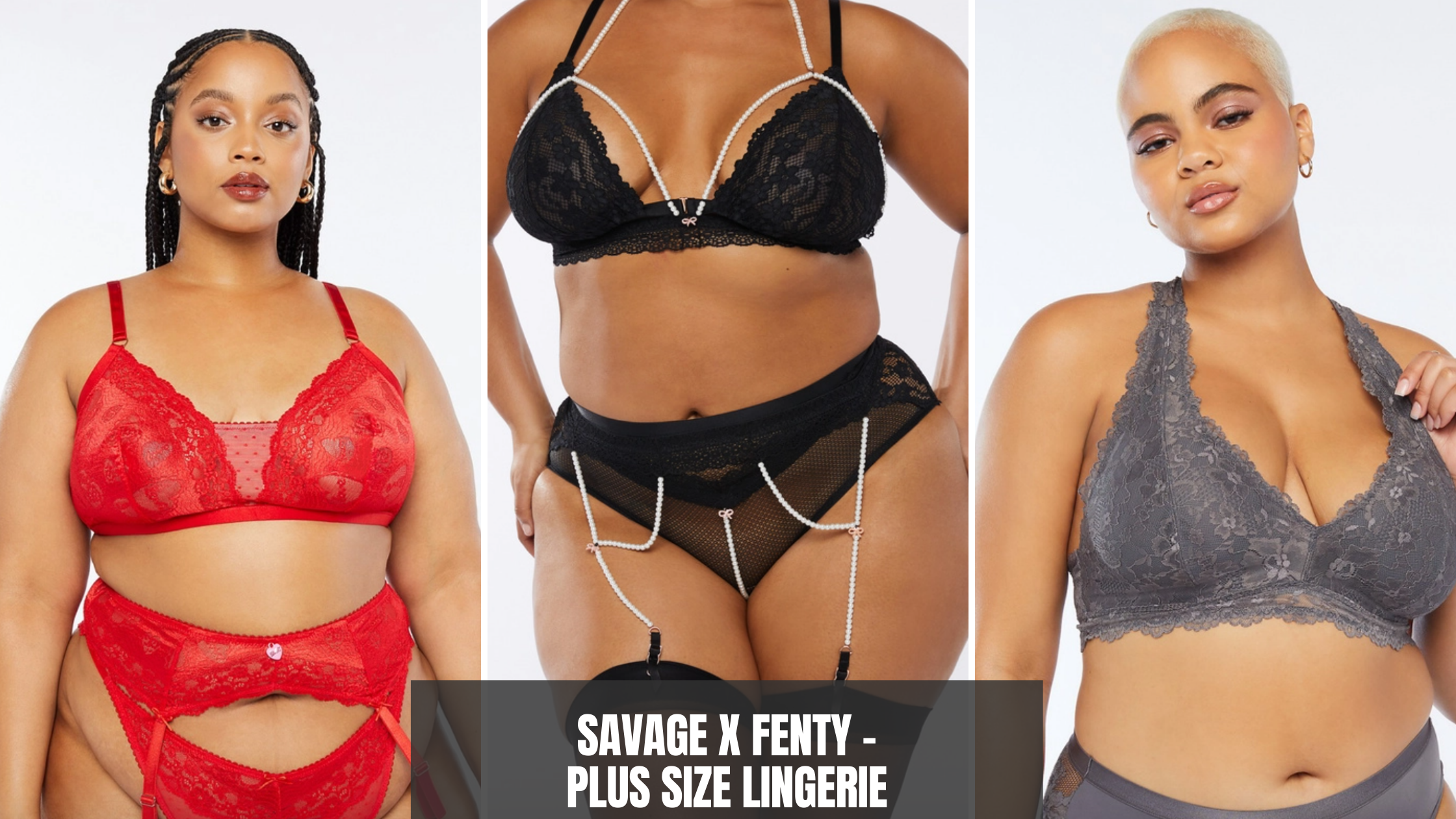 10. Eloquii (Yes, they do lingerie!) – Plus Size Lingerie Up to a Size 30
Eloquii is my go-to for plus size business-wear, but did you know that they also have a fabulous collection of lingerie?  They have quite an assortment of bodysuits, bralettes and sheer robes (va va voom!)
.Eloquii lingerie is available in up to a size 30, shop here.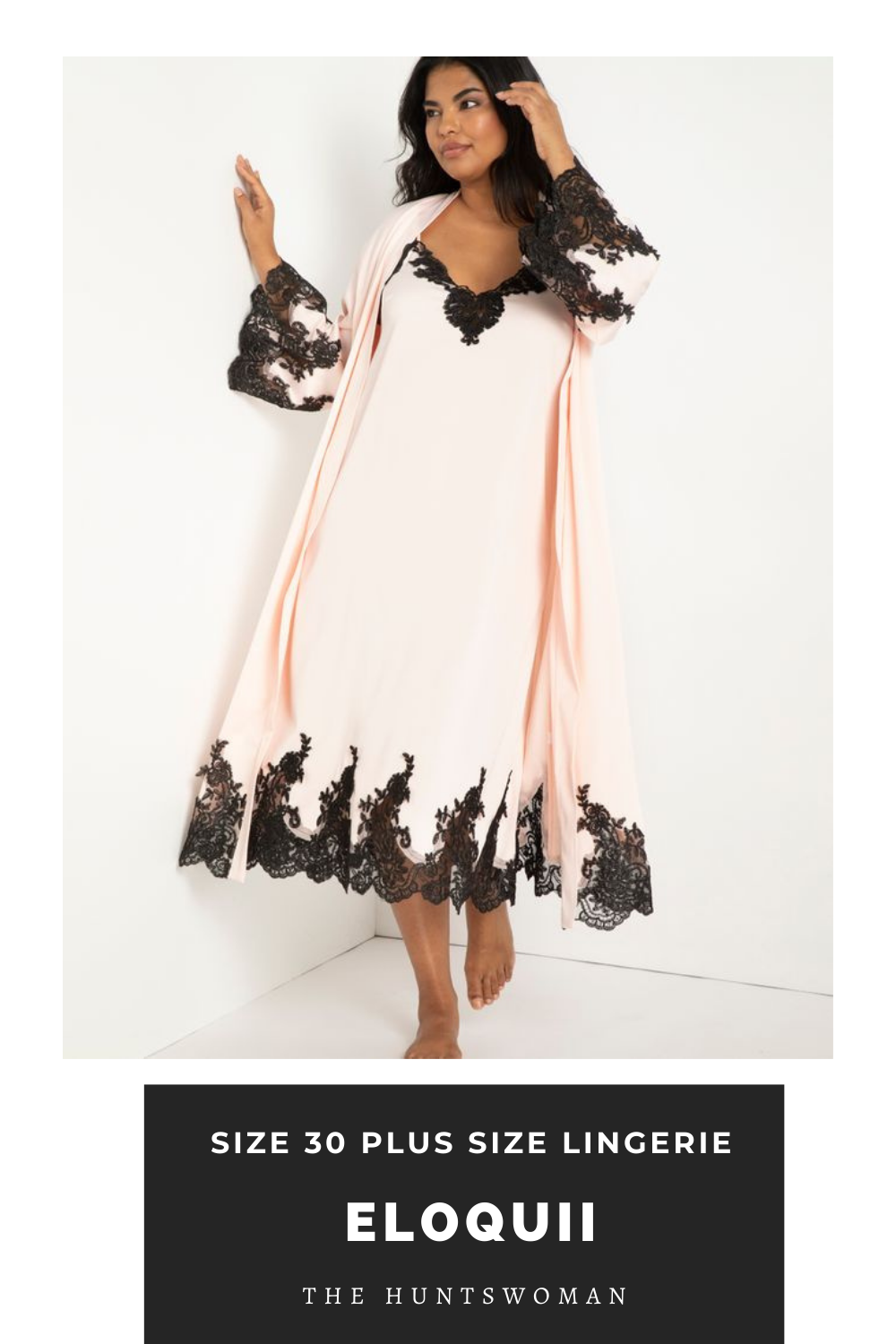 Hey, not all lingerie has to have lace! If you're a little bit more on the masculine side, you'll love having the TomboyX label peek over your jeans.  This company is also LGBT-owned.
Plus size blogger and fashion designer, Gabi Gregg, has been creating collections for Playful Promises for the last few years.  AND these plus size lingerie collections ARE FIRE!!!
The last plus size collection  goes up to a 44K.  Be sure to select the flag that matches your country (USA) in the upper righthand corner, so the correct sizing system shows up. 😉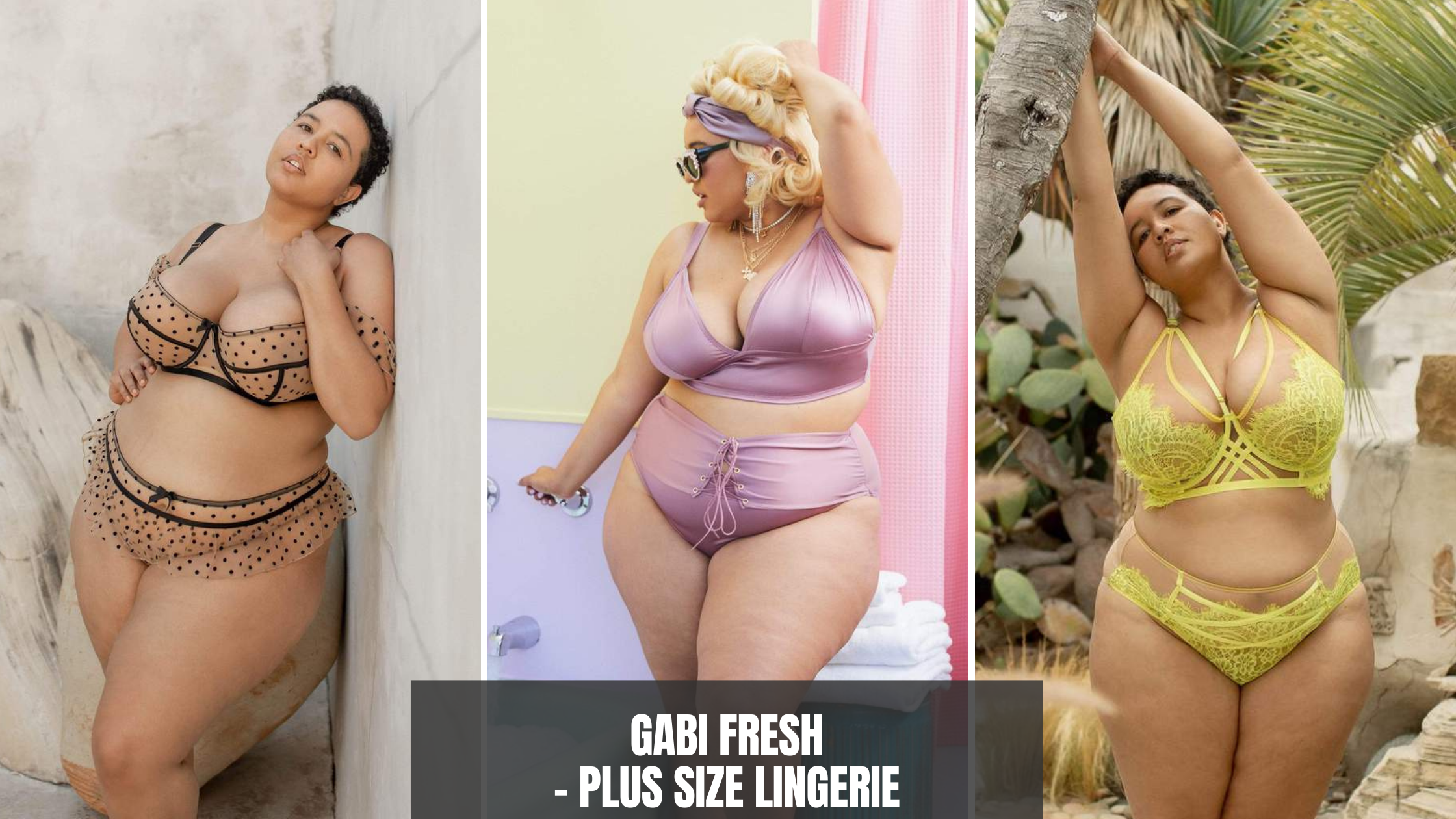 Y'all, can we talk about how the Hips & Curves website FEELS like an upscale boutique? I love their branding.
They have high quality corsets (with actual boning!!), and some super fun Halloween costumes.  If you're into dressing up for historical periods, or need something for your plus size steampunk cosplay, Hips & Curves is the place to go!
They have the largest selection of thigh highs (both plus size thigh highs with garters and those without), and I loveeeee their plus size Halloween (or not!) costumes.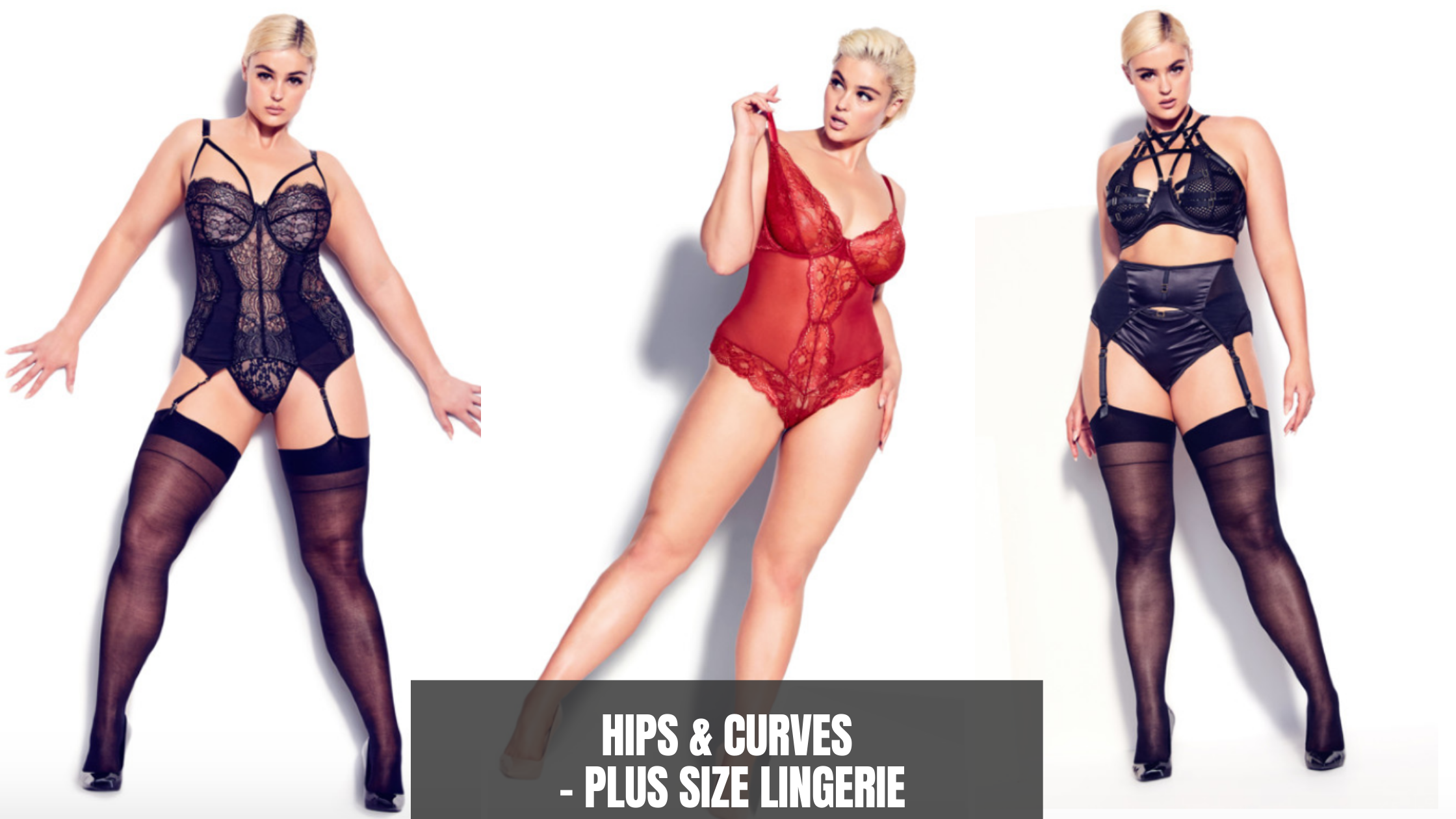 Other Plus Size Lingerie & Boudoir Posts to Check Out
Want more plus size lingerie?  Check out these posts!
There's the roundup!  What brands did I miss?  Let me know by sharing your recommendations in the comments:
[FTC Notice:  This post contains affiliate links, meaning I earn a small commission if you purchase a product through my link. Affiliates help me write more great content, and I only endorse products I truly love.]