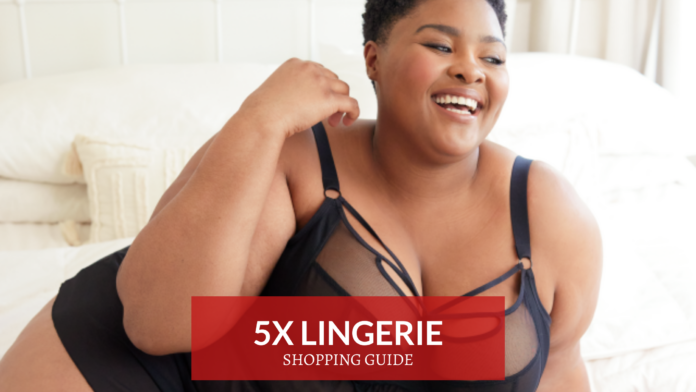 Hey there! This post contains affiliate links.  Using my links means I earn a commission, which helps me create more rad content.  More on affiliates here.
I've been blogging about plus size lingerie for a minute, sharing my fave tips to wear plus size lingerie confidently – along with my favorite plus size lingerie brands!
That said, I've noticed something… pretty dang annoying when it comes to shopping for plus size lingerie –
Most of the brands stop at a 3X, maybeeee getting to a 4X!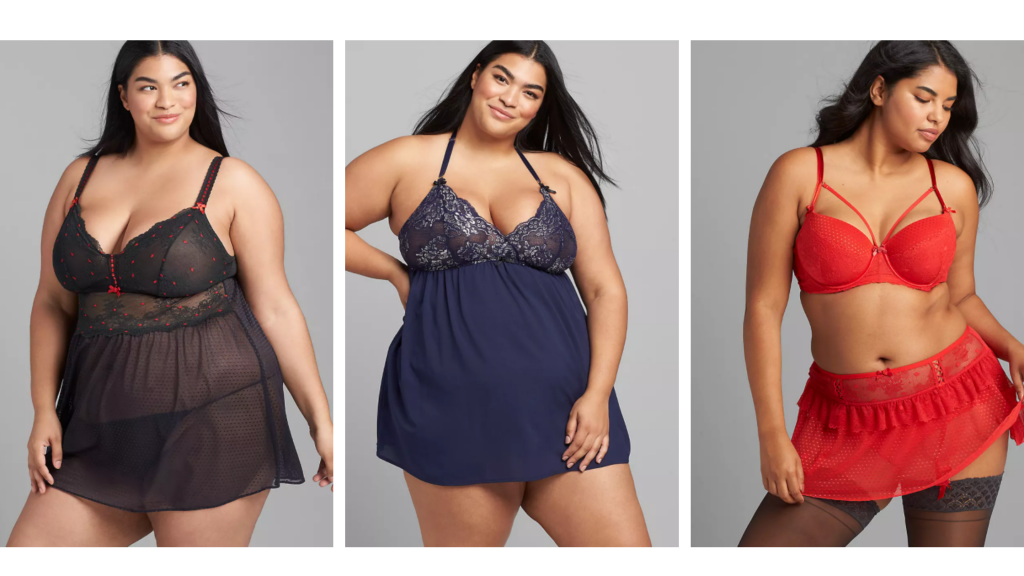 5X Lingerie – Plus Size Lingerie
This is baloney!! Plus size babes of all sizes deserve to have fun and sexy lingerie. So, today I'm sharing a roundup of 7 plus size lingerie brands that carry a 5X in lingerie.
A note on sizes: While some brands brag about going up to a 5X in lingerie, their 5X is like… an XL in other brands. I'm basing this roundup off of the lingerie one can buy if you went into a big box plus size store and got a 5X or 26/28.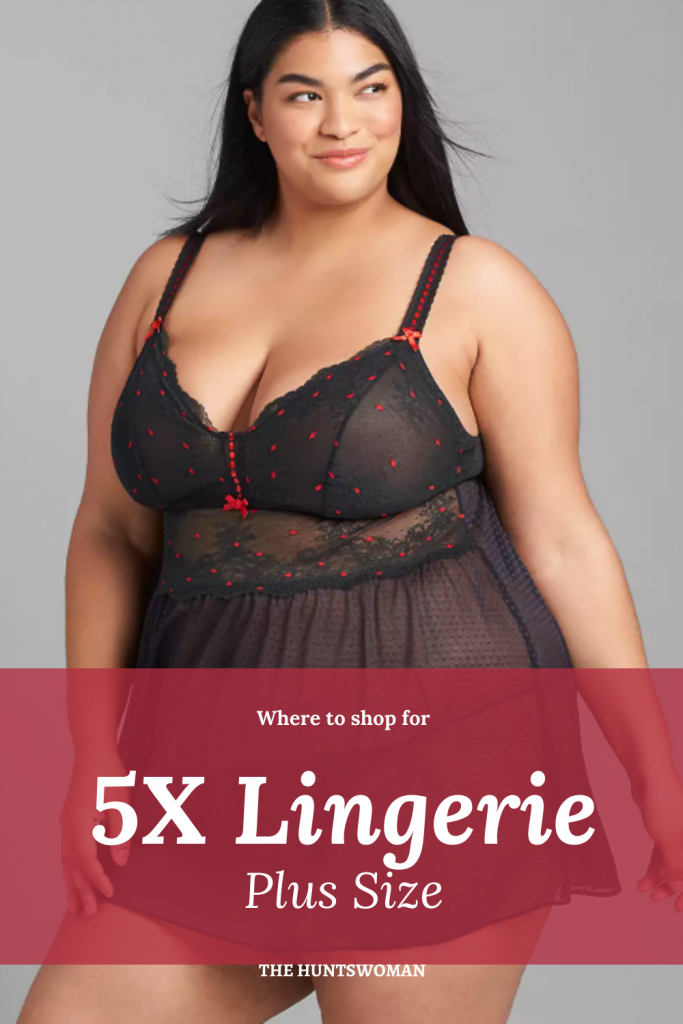 Brand #1: Torrid ($40++)
Okay, so Torrid carries up to a 6X in plus size lingerie – fitting a waist of 60-64″. Their 5X lingerie stops around 52″. I love Torrid's array of plus size lingerie, featuring sexy two piece matching sets, plus size babydolls and plus size corsets that one can move in! If you're not super busty, then I recommend going with a separates set, so you can snag the best fitting size.
Pieces tart at around $40, going up to $120 ish!
Shop Torrid 5X Lingerie here!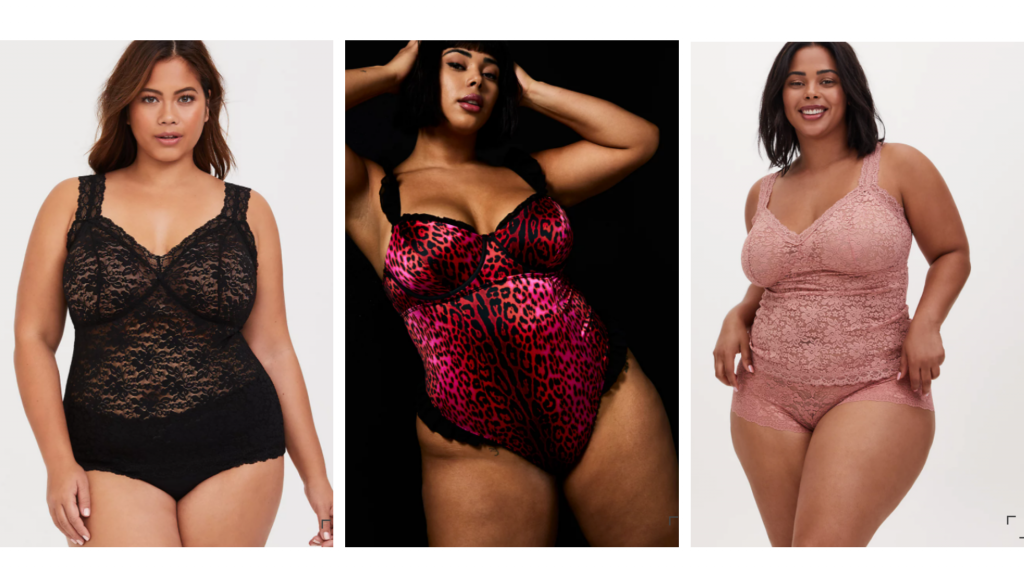 Brand #2: RoseGal 5X Lingerie ($25)
First up on the list is RoseGal, a go-to option for many lovers of plus size lingerie! The brand carries lingerie in up to a 5X, which fits up to approximately a 55″ bust. Some pieces go up to a 9XL. I recommend using the filter on the sidebar to narrow down results!
Shop RoseGal 5X Lingerie HERE!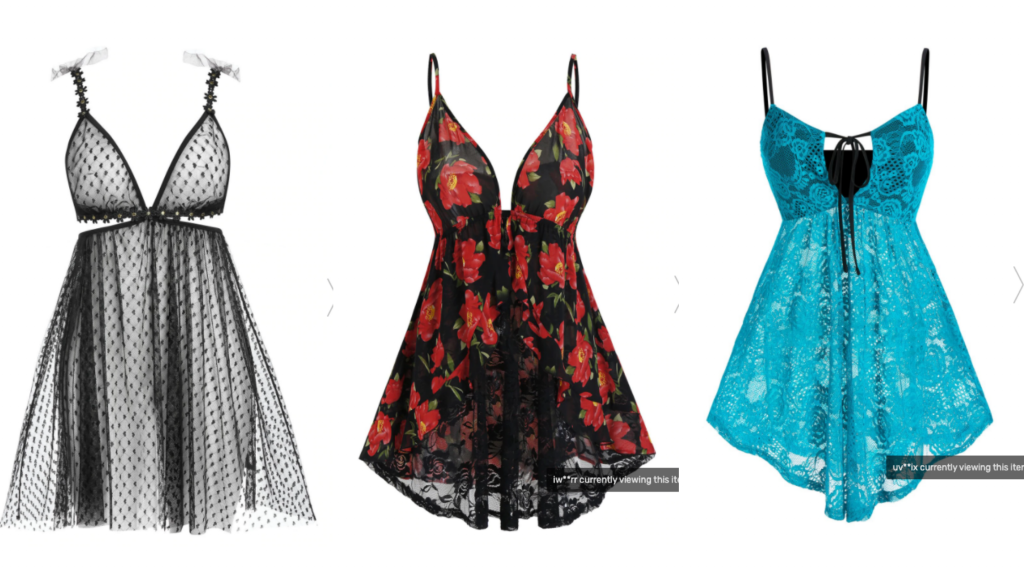 Brand #3: Cacique by Lane Bryant 5X Lingerie ($60++)
Okay, I've personally found that Cacique 5X lingerie can fit differently depending on where one is fullest, so I recommend ordering a few pieces with the expectation that one will fit juuust right.
Cacique has a variety of 5X lingerie, from plus size babydolls to bodysuits to rompers! Pieces go up to a 26/28, which is about a 54″ waist.
Shop 5X lingerie from Cacique HERE!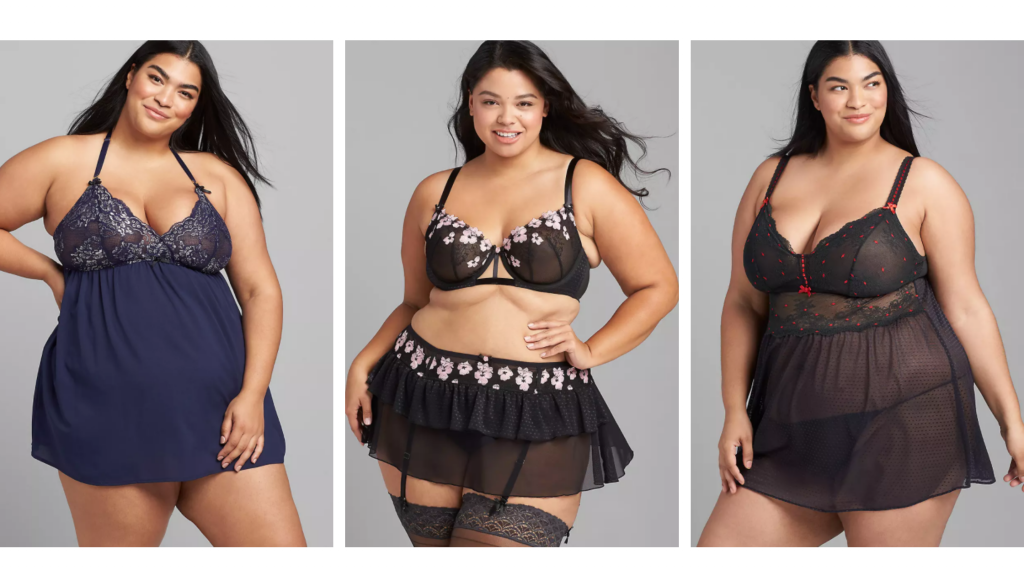 Brand #4: Honeysuckle LLC 5X Lingerie ($250)
I am HEREEEE for these FEATHERS!!! This plus size 5X lingerie is gorgeous, with curve hugging fabric and feathers to make an unforgettable entrance. The 5X fits a waist measurement of up to 53″.
From the brand: "This luxurious feather trimmed plus size lingerie dress will give you that "savoir faire" essence & have you unnecessarily walking around your chateau with a glass of wine in hand thinking about what you're going to buy with your sugar baby inheritance — JUST to feel the buttery mesh fabric cascade against your skin. With a mermaid silhouette to show off your curves paired with flared sleeves, it gives you the perfect amount of sex appeal and dramatic "Ooh & Ahh's". Pair it with your favorite lingerie underneath or go commando, either way, it's guaranteed to get a reaction from your beau."
Shop this look here!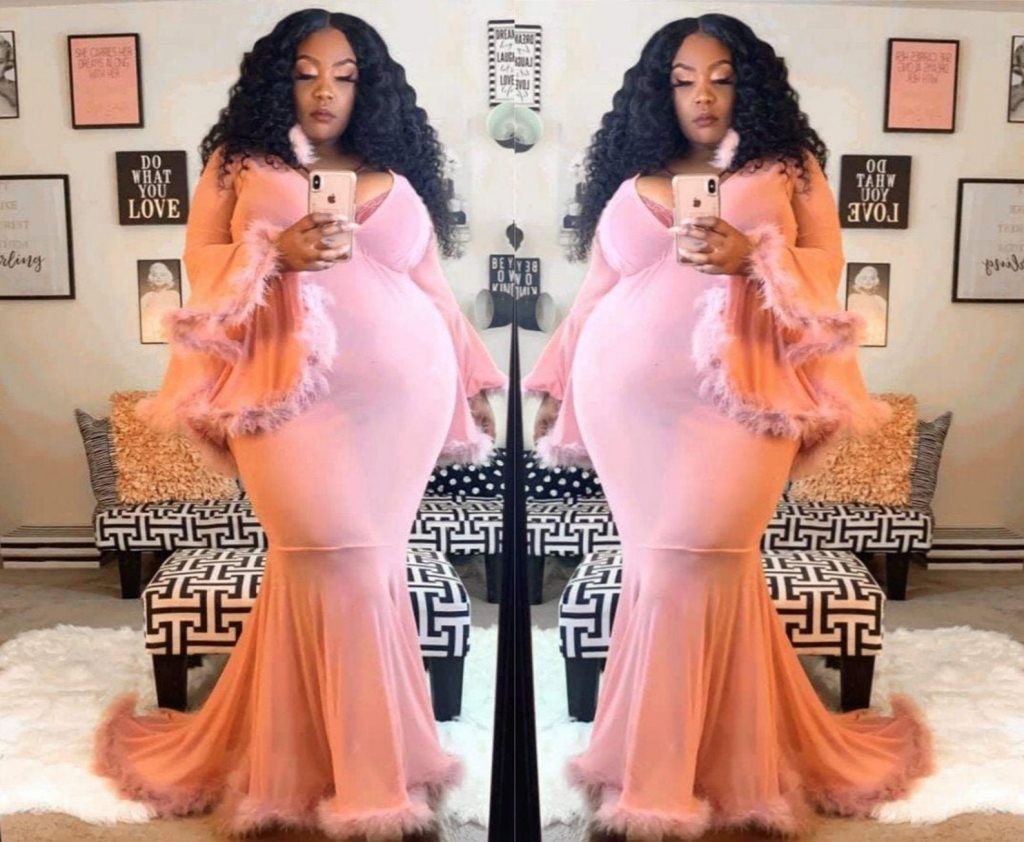 Brand #4b: Honeysuckle LLC 5X Lingerie Pleather ($79+)
I love Honeysuckle lingerie, because they get that some plus size babes have more booty than bust. This custom plus size faux leather set is gorgeous, and is made in the USA! Can we talk about this glove situation?!?! Love it //need it // add it to cart, baby
Available in up to a 5X here!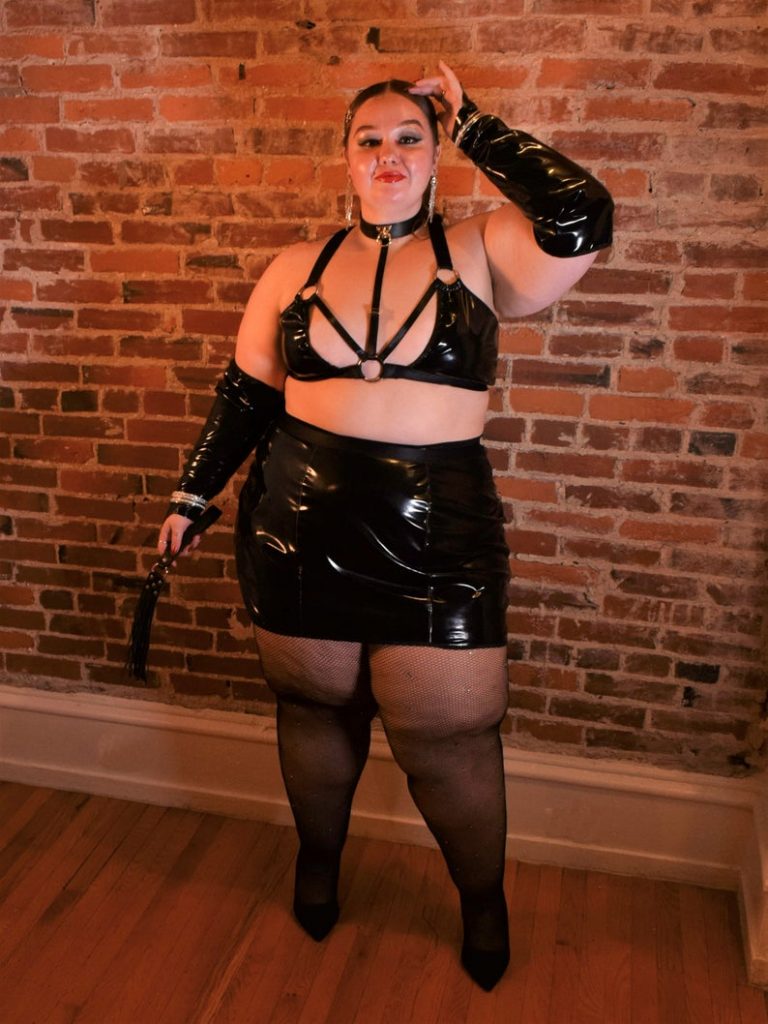 Brand #5: Ulta Popken 5X Lingerie ($40++)
Ulta Popken has a cozier selection of 5X lingerie, with camisoles that are sexy, but can also be paired with a cardigan for daywear – we love versatility. Their size chart is a little (okay, a lot) confusing, but their size 36-38 fits a waist of approx 63″.
Check out 5X Lilngerie from UP here!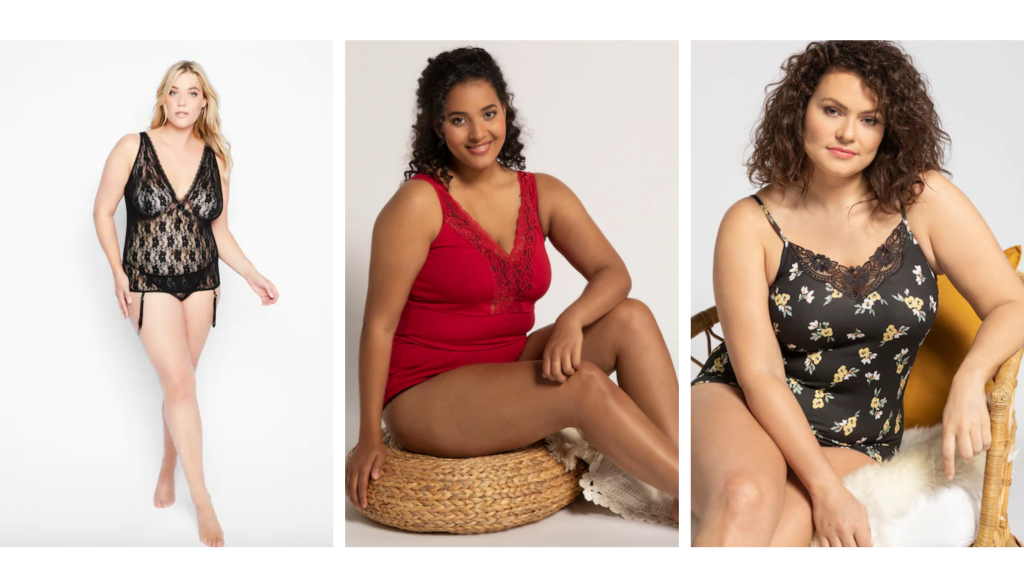 Want more 5X + Fashion?
Looking for more plus size fashion finds in a 5X ++? Check out these blog posts:
Want EVEN MOREEE More Plus Size Fashion Recommendations?
Be sure to subscribe to my email list to learn about new fashion brands and plus size fashion recs! I love sharing fashion finds and shopping recommendations, so be sure to subscribe!!