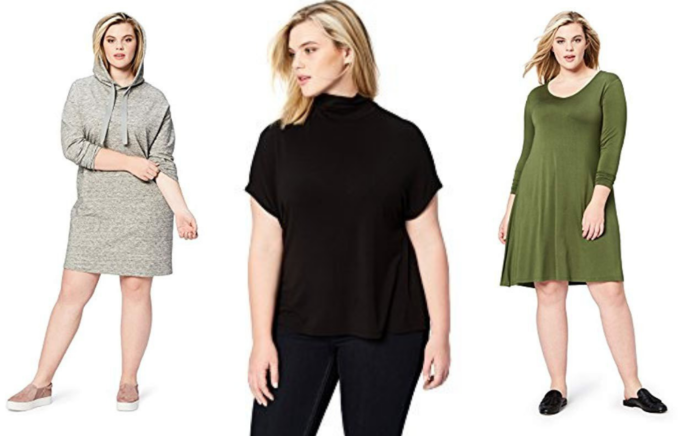 So, real talk:  Amazon totally got me hooked on free
Amazon Prime
in college, so when it was time to pay the, like, $89 renewal fee, I sucked it up.
I fork over the cash to never have to physically enter a store.  Unless it's Target, and I'm looking to blow money on some cute stuff that I definitely don't need.
ANYWAYS.  Searching "plus size clothes" on Amazon, you will be DELUGED with a lot of clothes sporting patterns that should stay in the 90's, tyvm.  But, a new plus size line (that goes up to a 7X, and is in straight sizes, too!) has dropped on Amazon.  And I'm INTO IT.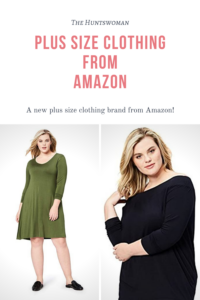 CAH-UUUUUTE Plus Size Basics
Daily Ritual is a new line on Amazon, that's like, a more inexpensive version of Universal Standard.  I just ordered this
Slouchy Pullover Sweater
, and I'm excited to pair it with my denim jacket collection for bonfires this summer.
This sweater also gives that sort of Manhattan art curator vibe, which I'm obviously into.  I wear this sweater all of the time (like, weekly, lol).  Paired with trousers or jeans, these basics are versatile AF, babes!
Cozy Living
Moving onto my next fave is this Terry Cotton and Modal Sweatshirt dress.  This is perfect for layering, and I'll also definitely be sleeping in this on Saturday nights and going out for Sunday brunch in it.  Throw on some cute booties, and you have an intentional cozy outfit!
This line goes up to a 7X or size 40, which makes it the most inclusive plus size line I've encountered.
Some of the posts on The Huntswoman use affiliate links, which help me create more awesome content!  This blog post uses affiliate links.  If you find a product through my site, be a dear, and use my link!