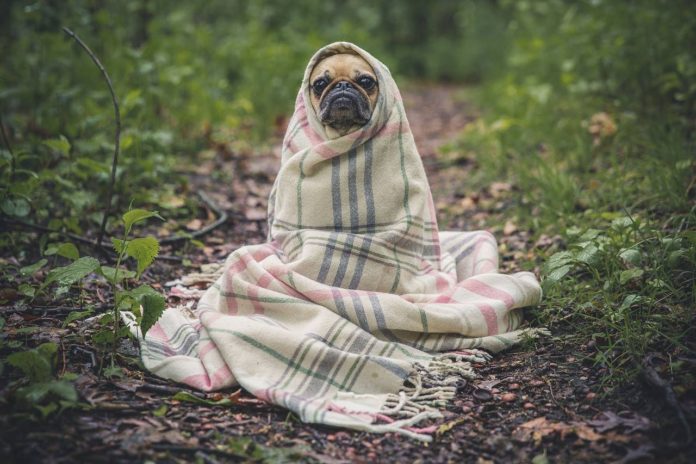 Hey there! This post contains affiliate links.  Using my links means I earn a commission, which helps me create more rad content.  More on affiliates here.
This morning, I woke up and felt like someone needed this information. SO HERE YOU GO!
This post is largely a brain dump of information. It may be more helpful to have posts organized by career type (ie "10 Helpful Websites for Engineers/Creatives/Writers/Marketers/etc Looking for a Job" or something, but I think it's important to look in a variety of places. Take what works, and ditch the rest!
Need help with your resume or figuring out your career? Check out my professional website here.
[Heads up! This post uses affiliate links, and you help me earn $$ when you use my links. More on affiliate links here!]
Hate LinkedIn? Think it's dumb? That attitude is costing you dinero, my friend!
Yes, this website and user experience feels stodgy AF. But if you're looking for salaried work, LinkedIn is your new BFF. Make sure you have a filled out your Summary (at the beginning of your profile), and an actual description for your past positions.
Having the title of your roles ain't enough, bb! Hiring managers and recruiters use LinkedIn to find candidates, using keywords in their searches. The more words you have, the likelier that you'll show up in a search.
LinkedIn also has a job postings *SECTION*, and companies drop anywhere from $100 to $400 for a job posting. Be sure to check their for positions.
If you're looking for a startup job, or you MUST find remote work, Angel.Co is great. Make sure to edit your search filters for jobs that PAY, as some postings are for equity-only (read: no money).
Looking to work for a nonprofit? Idealist is THE place to go. Unlike other job sites that charge hundreds of dollars, a posting on Idealist is $50 ish. You can also find jobs for orgs with a social mission.
This site a secret weapon. They have handy articles AND specific job postings for cool roles. My go-to recommendation for millennials ready to move wherever in the world a cool job opportunity is!
Before dropping cash to pay for a job posting, a company will post a job on their careers page. They'll *then* share that job posting on Twitter, and their employees will likely also share it (many companies pay a bonus if an employee finds a candidate).
Use twitter search to find jobs in your industry. Some job-types even have twitter ACCOUNTS dedicated to posting links.
You don't have to turn into a twitter power user, but I def recommend at least testing the search function. Make sure to click on "LATEST TWEETS" or you'll only see popular stuff. <3
((AS ALWAYS, the best way to say thanks is by sharing this status or a link to my site! My career coaching site is: www.thehuntswomangroup.com. If you want to see more content like this, SHARE IT! I decide what content to write/share based on how many people visit a post!)
6. Looking for remote work?

I did a wholeee video on this. Check out Jobspresso, TopTal (tech and design jobs), Remote.co, FlexJobs, WeWorkRemotely, etc
7. InDeed, Monster, Simply Hired, et al
These websites can be overwhelming AF. Use FILTERS. Posting a job on these sites is a chunk of change, so companies are LOOKING
You can also post your resume on Monster, which is a super handy thing to do! Recruiters and hiring managers pay a lower subscription rate, which keeps them from having to drop $$$$ for lots of job openings. You will get spammed, but I have had clients land 6-figure jobs because they posted to Monster. Sometimes it's super helpful, and sometimes it's a bust. Regardless, it only takes a few minutes!
8. Recruiters – Robert Half

Many companies actually hire recruiters to handle, you know, recruiting. Robert Half is one of the largest. If you're looking for a job, consider submitting yoru resume on their portal/looking up agencies in your area.
Is it 1997? Nope! BUT, many small businesses use CL to post jobs. A job posting is like $5. Also, if you're a freelance creative (esp photogs and video editors) CL may have work for you!
For the love of GOD, be smart about applying! Don't give someone your SSN or identifying info. Don't cash checks for a biz. Don't send your banking info, etc.
Weirdly, the Classifieds section of your local paper may ALSO be helpful. Print isn't (quite) dead!!
10. Creatives!!
(Fashion designers, PR people, photographers, etc etc)
I was going through and listing all my fave job sites, but this article nicely summarizes them all,
If you'd like to see more posts on personal development or growing your career be sure to subscribe to The Huntswoman Newsletter.
NOTICE: This post may contain affiliate links, from which I earn a small commission. All opinions are my own, and I only recommend products I believe in.