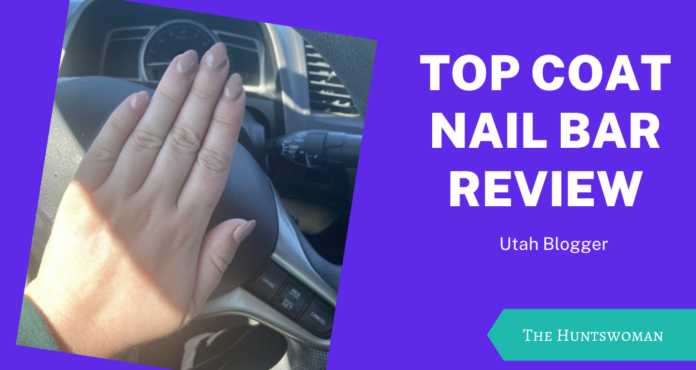 Hey there! This post contains affiliate links.  Using my links means I earn a commission, which helps me create more rad content.  More on affiliates here.
Hello, hi, and welcome! Today, I'm mixing up the content a bit, and I'm sharing a review of Top Coat Nail Bar in Salt Lake City, Utah! I have been looking for a rad nail salon in Salt Lake City for a while, and I was stoked when my friend, E, recommended Top Coat Nail Bar!
Top Coat Nail Bar Review
There's a lot to talk about when it comes to Top Coat Nail Bar, so I've organized my review as follows:
Location and Parking
Accessibility
Cleanliness & Sanitation of Space
LGBT Friendliness
My Nail Artist
Nail Durability
Other tips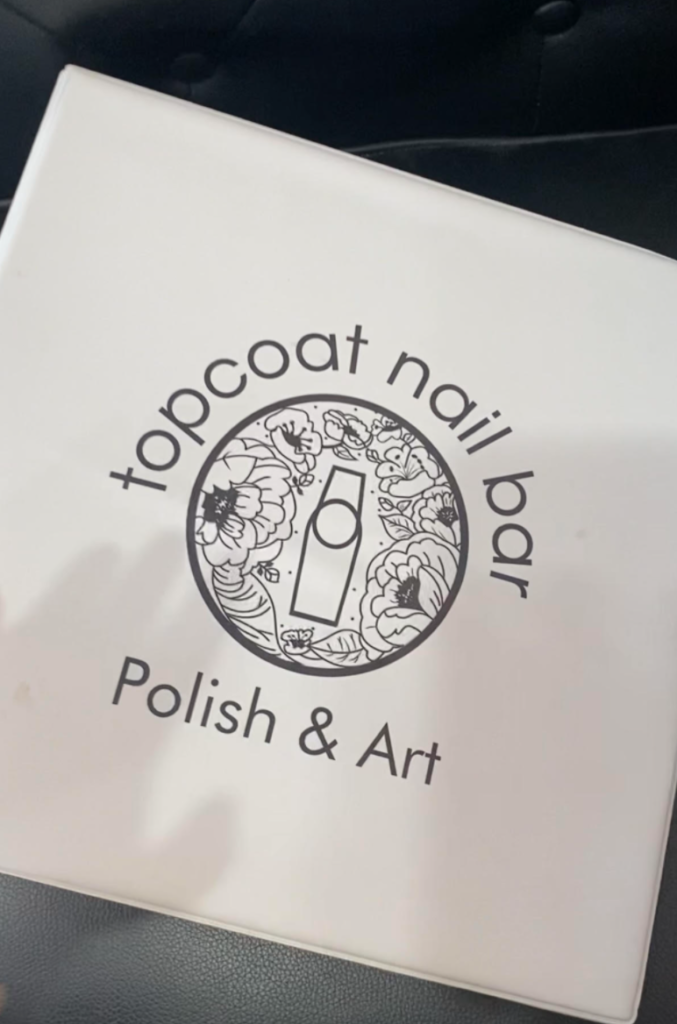 Top Coat Nail Bar Review: Location and Parking
Ok, SO! Top Coat Nail Bar is located in Sugarhouse, Utah, a neighborhood in Salt Lake City, Utah. The business is housed in a large remodeled family home, with a fun "local business" type of vibe.
When I was headed over for my appointment, I had a moment of panic, thinking, "Oh my god, what if there isn't any parking?!"
Luckily, Top Coat Nail Bar has a parking lot [no parking fee] behind their building, with about 4-5 spots.
Top Coat Nail Bar Review: Accessibility
While I don't use a mobility aid or have other needs, it's important to me to include this information in a review! I don't think this will be complete info, so please drop me a line if I've missed something!
The space features:
A ramp from the parking lot that goes up to the front door
Movable chairs
Accommodating staff
Because the business is in a remodeled family home, there will likely be issues for folks who use a wheelchair or walker, specifically in being able to turn around.
If I were planning for a visit to Top Coat Nail Bar, I would call ahead and request a station closest to the entrance, to make things easier. I would also let them know if a chair needs to be moved.
Additionally, I don't recall a handrail in the bathroom.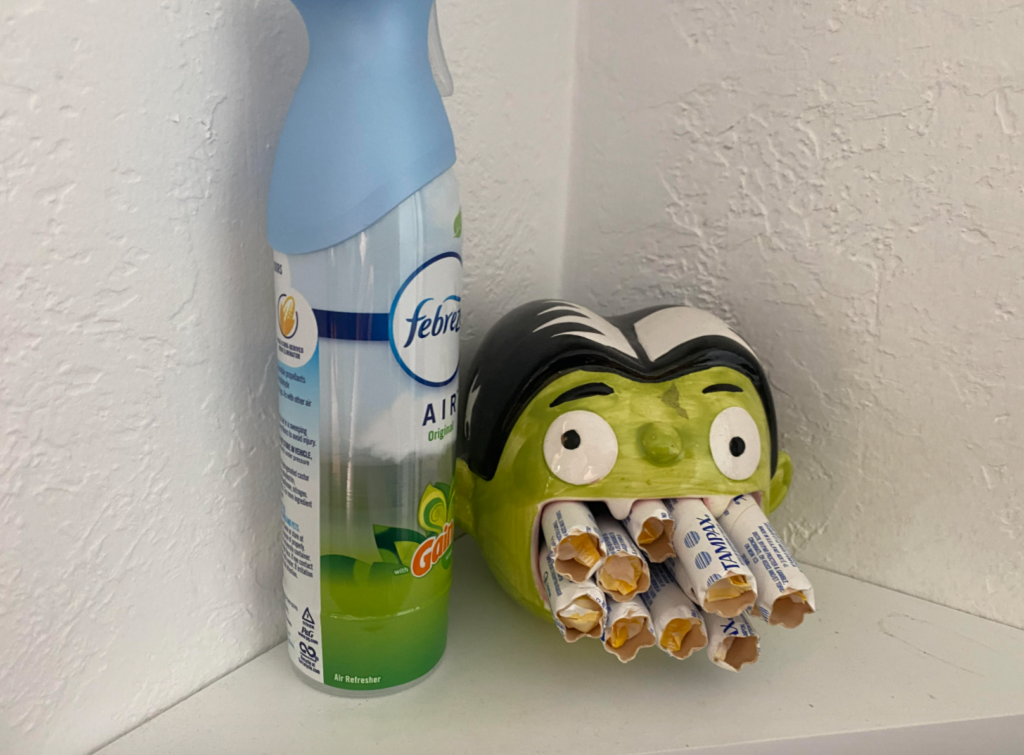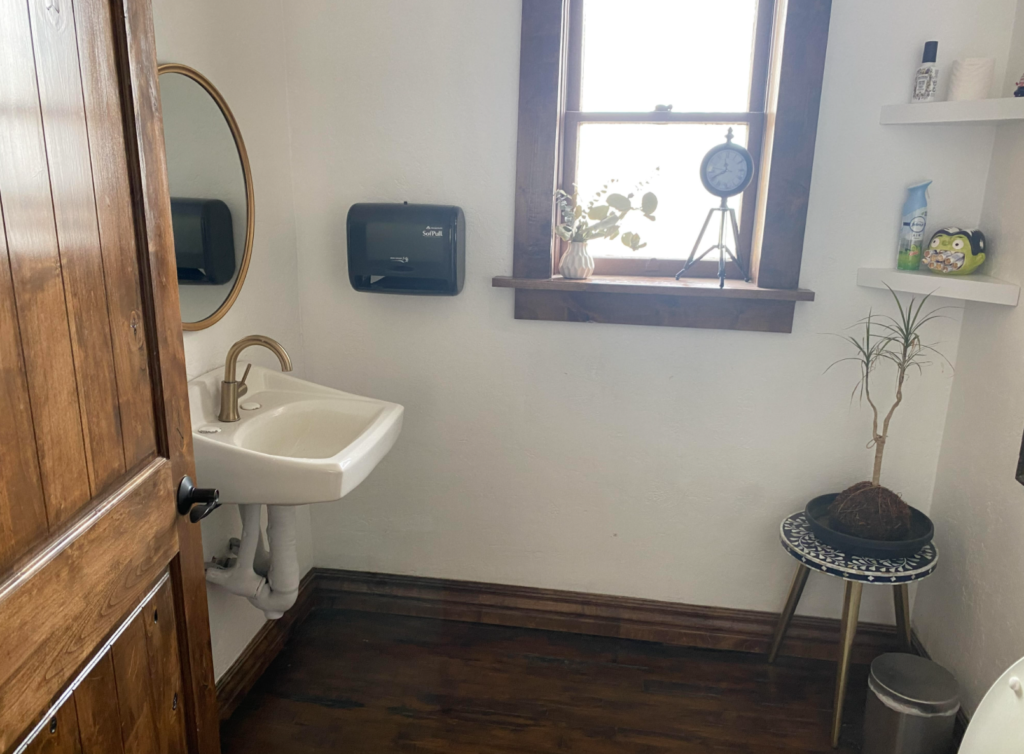 Top Coat Nail Bar Review: Cleanliness & Sanitation of Space
Ok, when trying out a new nail salon – it can be a bit worrying. In fact, the whole reason I've been looking for a new nail salon is because I went to a salon in West Jordan, Utah, and had a bad experience. [I faked a family emergency so I could leave, when I saw that the tools hadn't been sanitized. The nail artist *tapped off* nail dust from their tool before trying to use it on me.]
SOOOOO, I was a bit worried – and I was super impressed with the sanitation system put in place.
Overview:
The front desk staff sanitized the workstation, chairs and other items in between customers [they were a well-oiled machine!]
My nail artist, Mackenzie, was very conscientious of hygiene, and she also shared that the nail salon has its own machine [out where clients can see it – it's pretty cool] to sanitize tools.
Now, of course, you should keep an eye out whenever you to a nail salon – but overall, I was super impressed and felt very taken care of.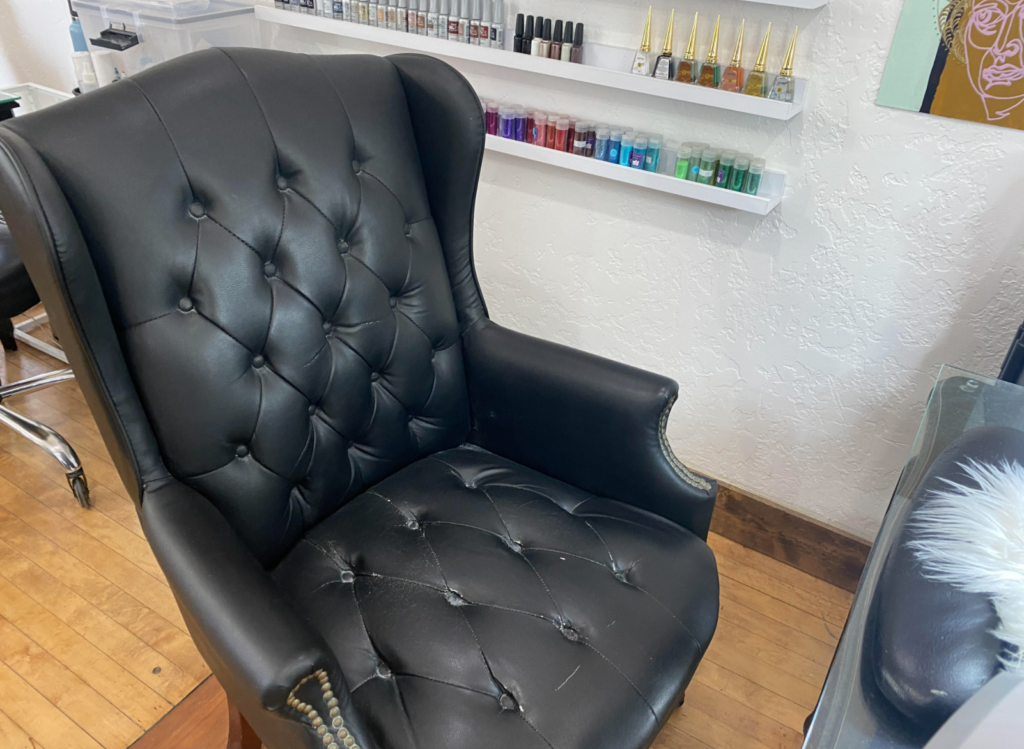 Top Coat Nail Bar Review: LGBTQ+ Friendliness
Salt Lake City has one of the highest number of LGBTQ+ residents in the USA, buuut it can be hard to find businesses that are explicitly welcoming. It can also be a struggle for my Trans and gender diverse besties, who might get a good amount of side-eye if they walked into any nail salon in Northern Utah.
Top Coat Nail Bar had staff that are members of the LGBTQ+ community, as well as a Pride flag hanging in their window. i can't speak to the LGBTQ+ friendliness of their clientele [some customers can be problem children], but I'd feel comfortable recommending the salon to queer folks.
[Idk how the salon does on pronouns // asking for pronouns, so heads up there!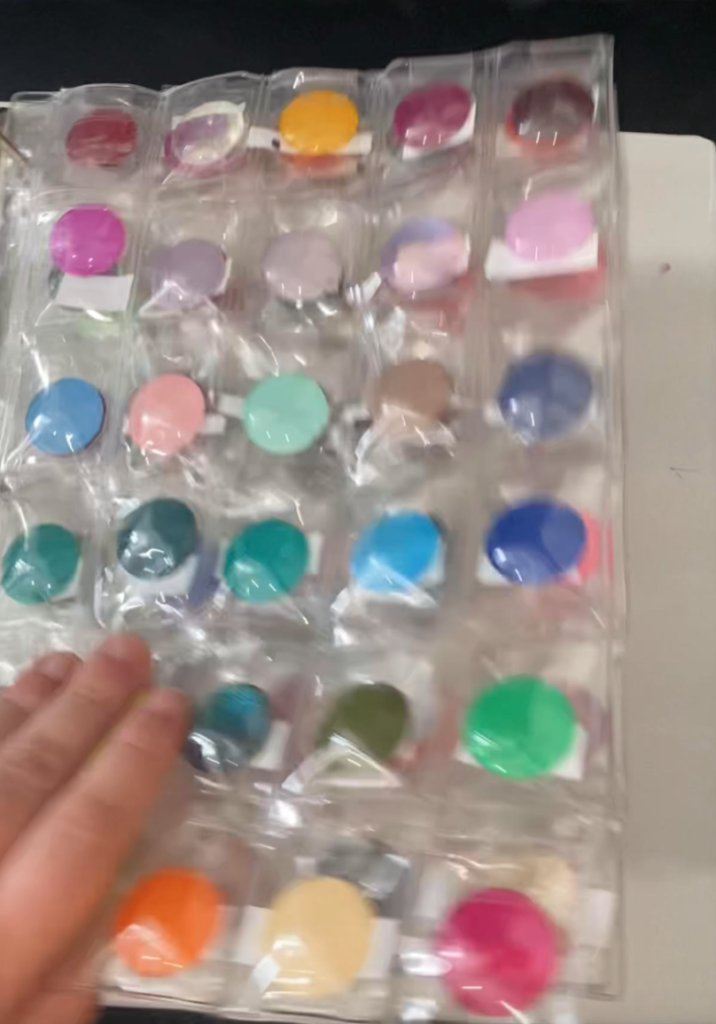 Top Coat Nail Bar Review: Nail Artist – Mackenzie
Ok, I have to give major props to my nail artist, Mackenzie. She was super fun to chat with and she knew her stuff!
Here's what Mackenzie did to make my afternoon stellar:
Mackenzie "swatched" multiple nail colors, so I could decide which one was my fave [I can be indecisive and feel rushed when choosing a color, and Mackenzie was a star]
Mackenzie was really great about getting my nail shape and length to what I wanted. She didn't just check once, she asked my thoughts throughout the process. She even went so far as to ask me, "Are you going to be able to type with this length?"
I will def be booking with Mackenzie again!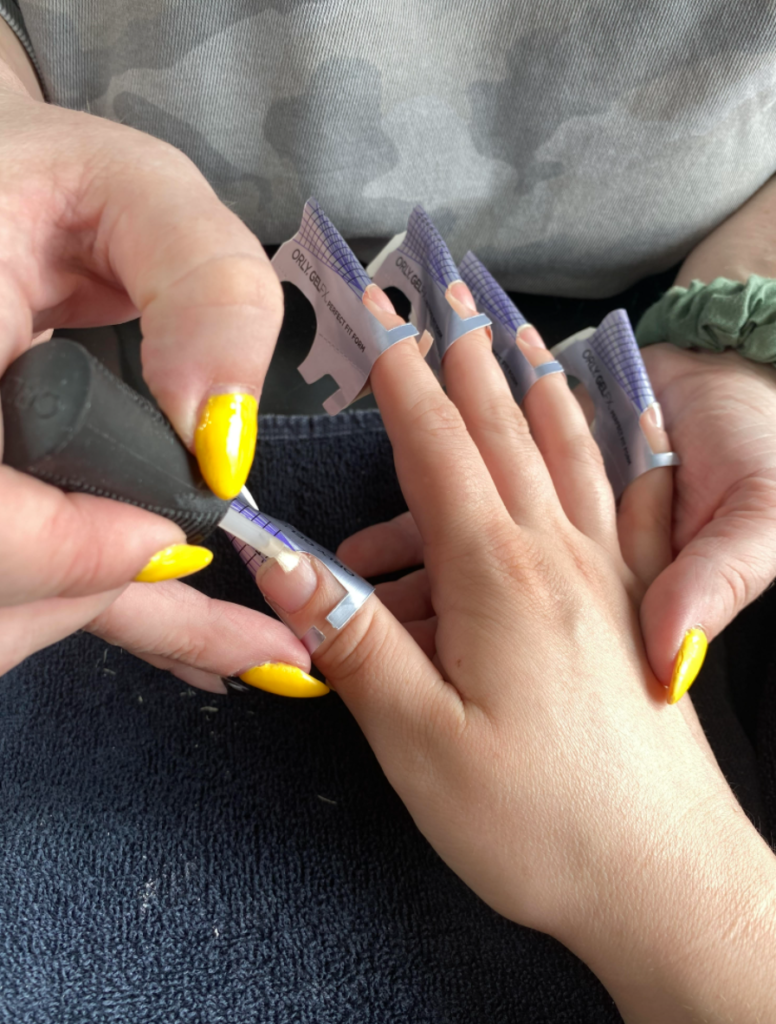 Top Coat Nail Bar Review: Nail Artist – Nail Durability
Now for the not-so-fun part. I tried a new type of nail set, called "Gel Extensions."
I had a blast seeing Mackenzie build up the nails [adding an extension for a longer shape on my short nails], and it was a fun process. Loved all the techy tools and gadgets.
Buuuut, the nail set didn't last. A week after I got my nails done, I went on a trip to Boston, and I hung out one night with my friend in a hot tub.
And my gel nails *fell off* while in the water.
Like fully just fell off. No picking from me, nothing!
After 3 nails came off, I just took off all of my nails [and was pretty upset, tbh]. I had that set done so I could have fun nails for my trip, and they didn't make it past Day #1.
MANICURE FAIL 😤

Letting my faves know – I had loads of fun getting a "gel extension manicure" a couple of weeks ago.

Took loads of pictures for a blog post 🤩

Nails *fell off* on day 8, after going into a hot tub. I think the chlorine killed them 😭 pic.twitter.com/tNZIMmOGps

— 💥 C-Suite Professional Branding ❤️‍🔥 (@the_huntswoman) April 7, 2022
Top Coat Nail Bar does share that their products are vegan ++ more natural, so this may be something that happens with this kind or product. It also could be that one shouldn't take gel nails into a hot tub, as the chlorine may have an impact?
I'm not sharing this to "bash" Top Coat Nail Bar, as I really loved my appointment! But I do want to let folks know what happened, in case you're getting your nails done for a fun vacation – with lots of pool time! I think the issue here was lack of customer education [mine], so that's good to know!
Top Coat Nail Bar Review: Other tips
Overall, I really enjoyed my experience, and I will be going back to Top Coat.
What to Read Next: Salt Lake City Blogger
Ok, there's the review! As I get more services at Top Coat, I may come back and update this review.
Here are a few other posts that may strike your fancy:
Subscribe for more reviews!
Join my email list for more fashion, LGBT travel and Utah reviews here!