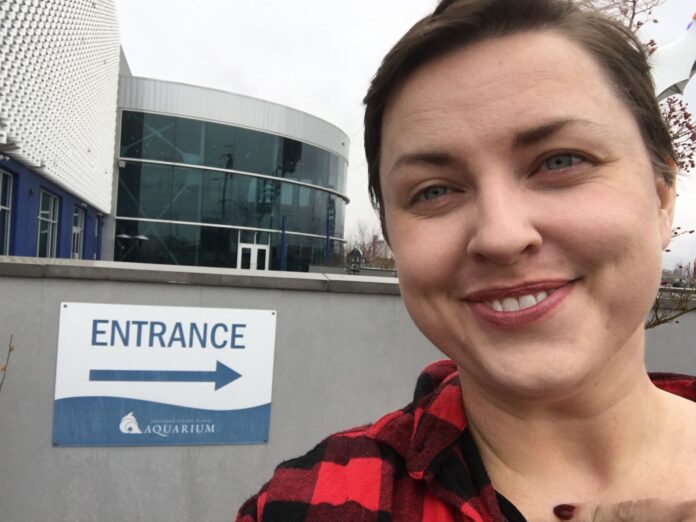 Hey there! This post contains affiliate links.  Using my links means I earn a commission, which helps me create more rad content.  More on affiliates here.
I've been trying to find ways to disengage and relax on the weekends (I'm a bit of a workaholic), and today I decided to visit the Loveland Living Planet Aquarium in Sandy, Utah.
I had been to the aquarium before their big move and expansion (woo Arts & Parks tax credit!), and when I drive by on I-15 I always think to myself, "I wanna go there!"
And this morning, I went!
I wasn't able to take a lot of pictures (don't want to put a child's face on the internet without permission!), so I've sourced a lot of photos from the social media pages of the aquarium.
Tips for Visiting the Living Planet Aquarium in Utah
Blow I've shared the top tips you need to know for a visit to the Living Planet Aquarium (how long you'll spend there, extra tips for solo women travelers or those in Utah without kids, etc).
Hours Needed for Visiting the Loveland Living Planet Aquarium? || Tips for Visiting the Living Planet Aquarium in Utah
I'm a pretty big museum nerd (review of my fave museum in Boston here), so I like to take my time. One of my goals in life is to go to Paris and spend a WHOLE WEEK just in Le Louvre.
I read all the little signs, ask docents questions, etc.
I'm a huge nerd.
Altogether, I spent just over 2 hours at the aquarium. I think that's a good amount of time for a date or a date with yourself!
Note: If you're bringing kiddos with you, I'd plan on making it a day! The kids really love watching the fish. It's so cute!
Where Can I Get a Discount or Coupon to Visit the Aquarium? || || Tips for Visiting the Living Planet Aquarium in Utah
My go-to for finding discounts on local attractions is GroupOn! That said, I didn't see any Living Planet Aquarium deals there. (But you should check, just in case!)
If you get your tickets after 4PM (the aquarium closes at 6PM),you can get $5 off of your tickets.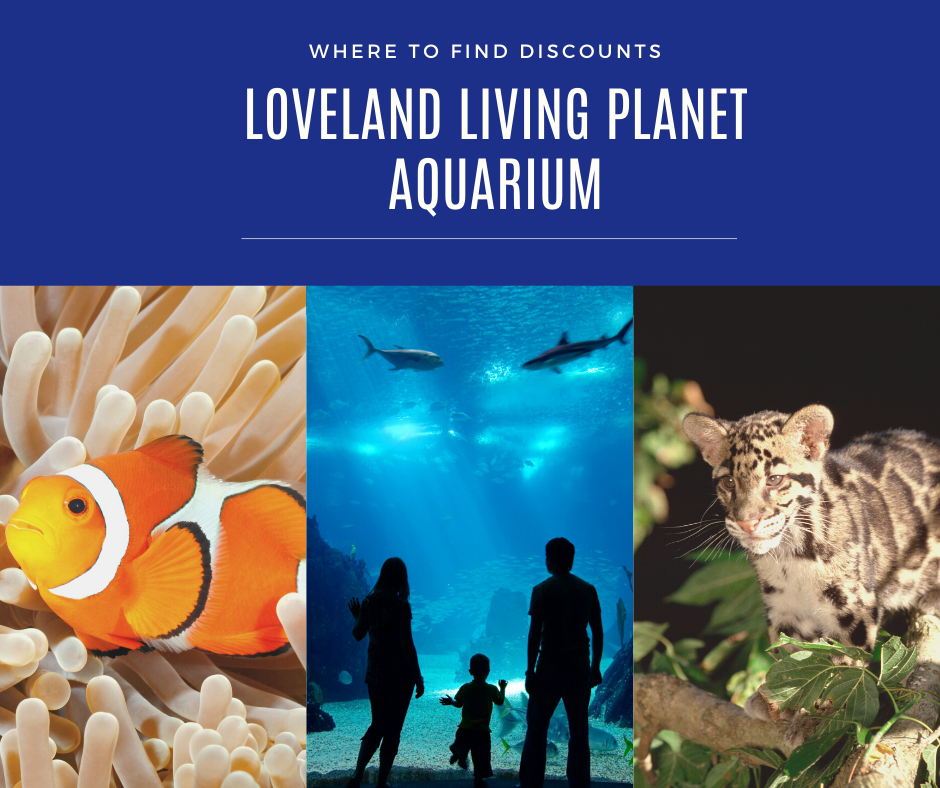 Coupon for the Living Planet Aquarium in Utah
After snooping around the internet, I figured out that the aquarium posts most discount offers to their Facebook page. Makes sense! They want longterm supporters and fans to see them!
There isn't a discount code you can use all year, but you should check to see if you fit the requirements for the current offer.
Sometimes you can get a discount if you're associated with an aquarium sponsor! This offer was shared on the aquarium's Facebook page, so I'd check that for other coupons in the months to come! Social media also shows $2 days and free days for other groups, so go through the photos if you're looking to plan further out.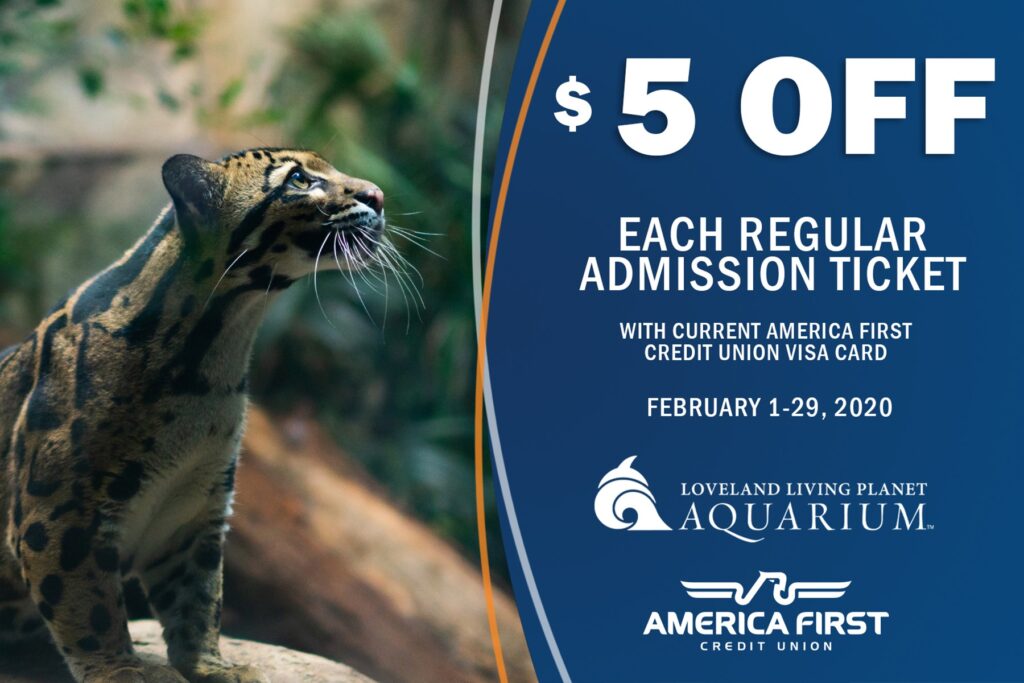 Group Discount, Military, Girl & Boy Scouts
From the aquarium: "We also offer a discount of $2 per ticket for groups of 20 people or more. To purchase group tickets, call 801-355-FISH (3474) ext. 222. We also offer a $2 per ticket discount for Boy Scouts or Girl Scouts in uniform, and a $3 per ticket discount to students, seniors, and military members."
Besides that, I would recommend signing up for their email list! Businesses usually send out offers there first.
Ticket Prices
Tickets for adults are $19.95. View all prices here.
Perks for Aquarium Members
That said, what really makes the most sense is a membership to the aquarium.
If you plan on visiting more than 2x per year, or you want to do interact with animals through an "Animal Encounter," a $64.95 membership for a single person makes the most sense.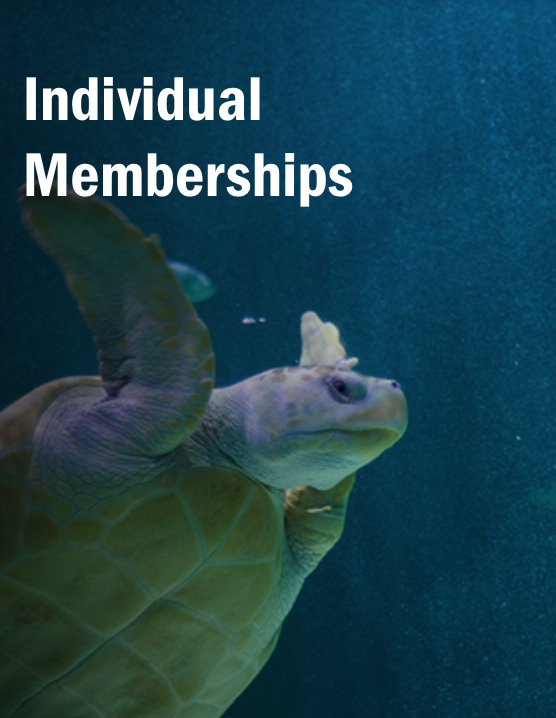 What's the Best Day of the Week to Visit Living Planet Aquarium || Tips for Visiting the Living Planet Aquarium in Utah ?
Okay, so in Utah I'm used to attractions being DESERTED on Sundays. I went this morning, and the large parking lot was PACKED by 10AM.
I drove quite slowly (lots of kids running around), so I would recommend going on *not* Sunday.
I know the best day changes by the season, so I'd send the folks at the aquarium a quick email asking the best day to come.
Building Layout, Exhibit Design & What to Expect!!
I'm not going to cover the whole aquarium (it's huge!), as I want you to experience the magic for yourself.
Here's a quick top 3:
Penguin Research Center at The Loveland Living Planet Aquarium
I *know* this is so predictable, but hear me out! The design team really outdid themselves here, having a sitting area so you can watch the penguin magic, as well as a platform for little kids to sit on.
I was transfixed by the penguins swimming under water, and when you exit the exhibit you'll go by a plane of glass that only shows the under water part of the exhibit! So cool!
Deep Sea Lab at The Loveland Living Planet Aquarium
Time to get weird! I loved seeing the cool types of sea life that exist in the deep ocean, and the exhibit also shared a very easy-to-read recap of submarine developments!
[Writing exhibit placards can be hard, and these folks did great!]
OMG BIRDS?!?! – Journey to South America
That said, my absolute favorite exhibit was the "Journey to South America." I love LOVE birds (someday I'll adopt a macaw or other bird), and it was so fun to see the birds.
This was a full-on tropical experience, with walkways and lots of greenery! If you have a family member who isn't (for some weird reason) stoked about water creatures, show them this exhibit!
The aquarium does a great job of showing biodiversity, with different kinds of animals from all over the world.
ATTENTION ADULTS: "Sips Under the Sea"
I am totally good with kids running around while I investigate fish tanks, but I know some folks worry about stepping on a kid or not seeing them at a crowded exhibit.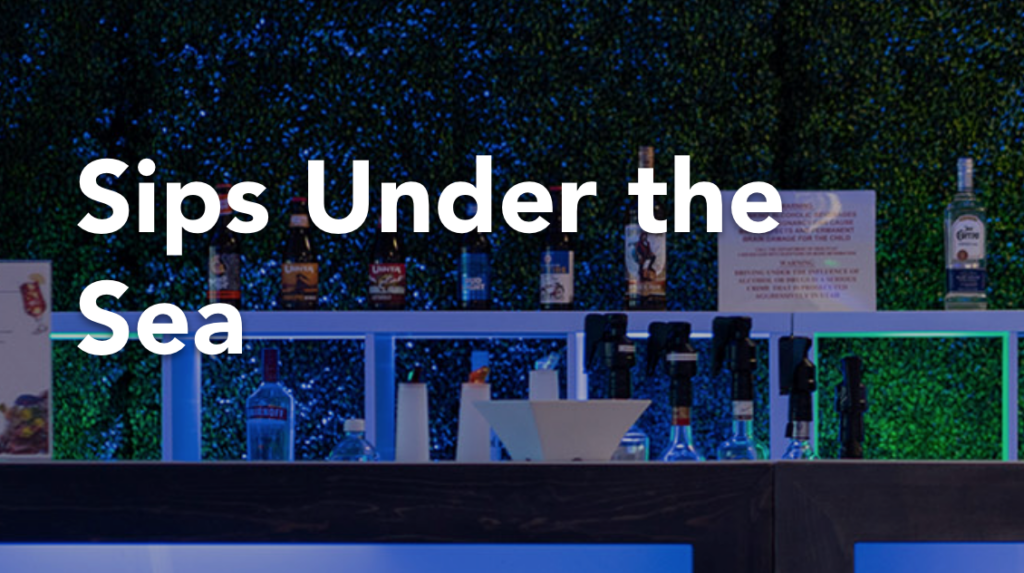 If that's you, you'll definitely want to check out "Sips Under the Sea." This is a 21+ program designed for adults, making it a great night of networking and learning – and there's a cash bar. 😉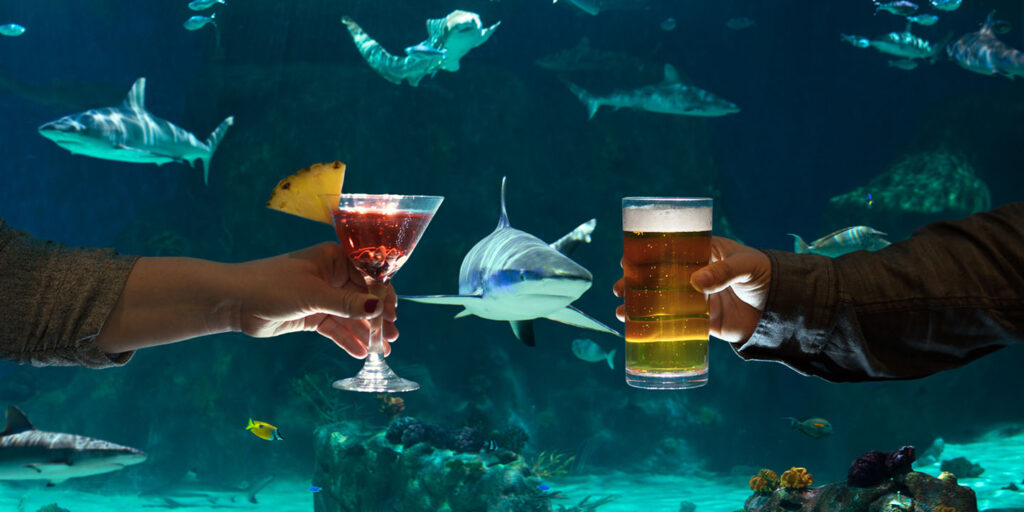 Caveat: I've Never Been to a Sips Under the Sea
Now, I've never actually been to one, but I'm definitely considering it!
Looking for More Utah Travel Reviews?
You can check out my tips for attending an FC Royals soccer game here, where to take photos in Salt Lake City here, and a review of one of the coolest secret spots in Utah, Mystic Hot Springs.
Stay in Touch for More Travel Reviews!
If you want to stay up-to-date on my reviews and travel guides, I recommend joining me on your favorite social media platform (Facebook, Instagram or Twitter).
More of an email kind of person?  Subscribe here!