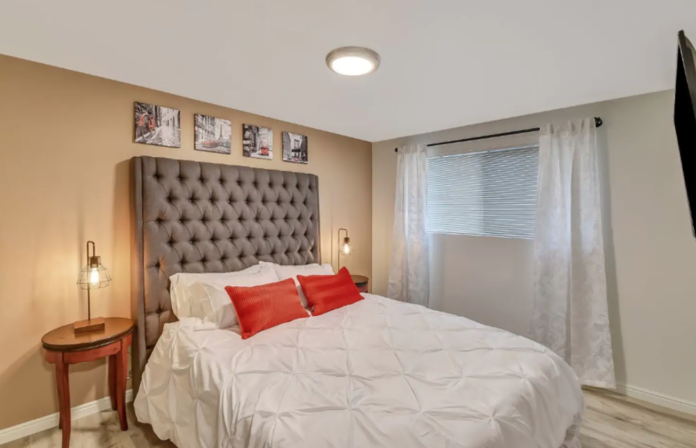 Hey there! This post contains affiliate links.  Using my links means I earn a commission, which helps me create more rad content.  More on affiliates here.
Okay, so if you'll remember back to a few weeks ago, I had a TERRIBLE experience with Airbnb.
This experience made me decide to stay at hotels (more on my fabulous stay at the Hotel Monaco in Portland soon), buuuut then I decided to give it one more try.
Mostly because I had to.
You see, my friend and creative collaborator, Nikki Garza (who I interviewed here for the blog), was coming to Salt Lake City for fittings. And I didn't want to stress about hosting someone, creating art AND dealing with housemates.
Nikki and I are, well, pretty loud, so I wanted a space where we could cackle freely until 2AM.
And I needed to be able to cook, or I would've just have gotten a hotel.
Enter Airbnb in Salt Lake City!
What I Wanted from an Airbnb in Sugarhouse
When booking an airbnb, here's what I wanted:
Workspace
2 separate bedrooms with queen beds
Kitchen with pots, pans and a coffee maker
WiFi
TV with Roku
Centrally located (~10 minutes from my studio in Sugarhouse for fittings)
I also wanted it to be cute!! I treated this as a staycation, where I still worked (woo self-employment && meetings) but also got to be in a new space.
I'm a travel nerd, after all!
Booking with Rannett | Bright Purple Skies
So, with that in mind, I started my hunt for an Airbnb. I ended up booking this space with Rannett of Bright Purple Skies.
To be honest, the headboards really sold me. 😉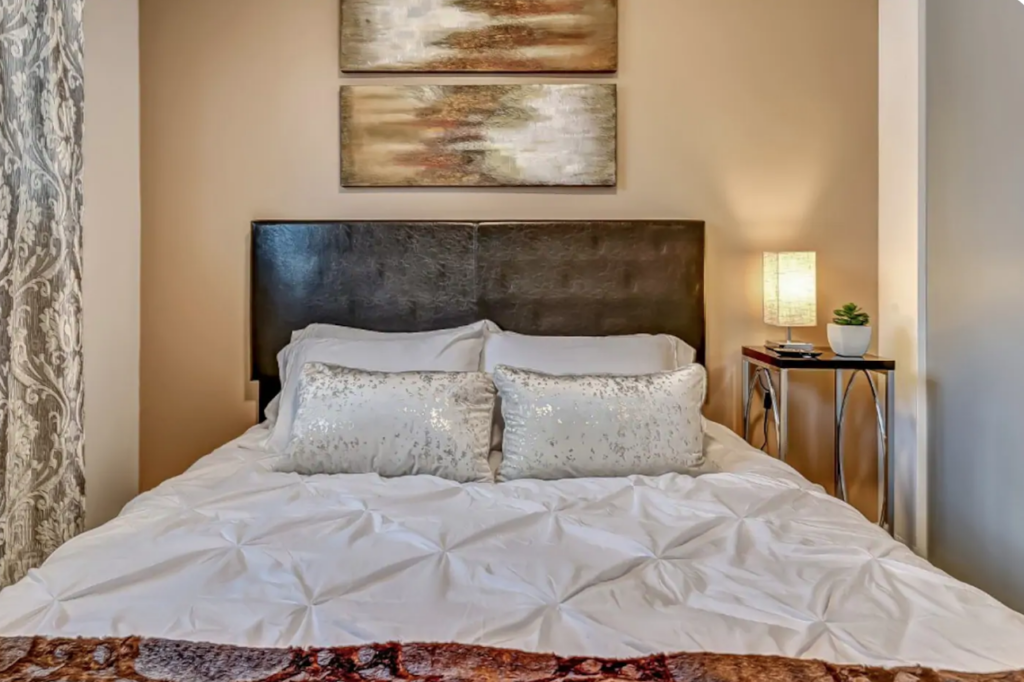 5/5 Stars
This Airbnb was centrally located in Sugarhouse (also called the "gayborhood" of Salt Lake City). Let's discuss each component in detail:
<< Booking on Airbnb for the first time? Do me a favor and use my link! I'll get a small commission, which helps me create more awesome content!>>
Comfy Mattresses & Pillows
Each bed had two types of pillows (firm & fluffy), which I *LOVED* as a pillow snob. The mattresses had foam tops and were very comfy.
The couch in the living room has a fold out bed, but Nikki and I didn't need to use this.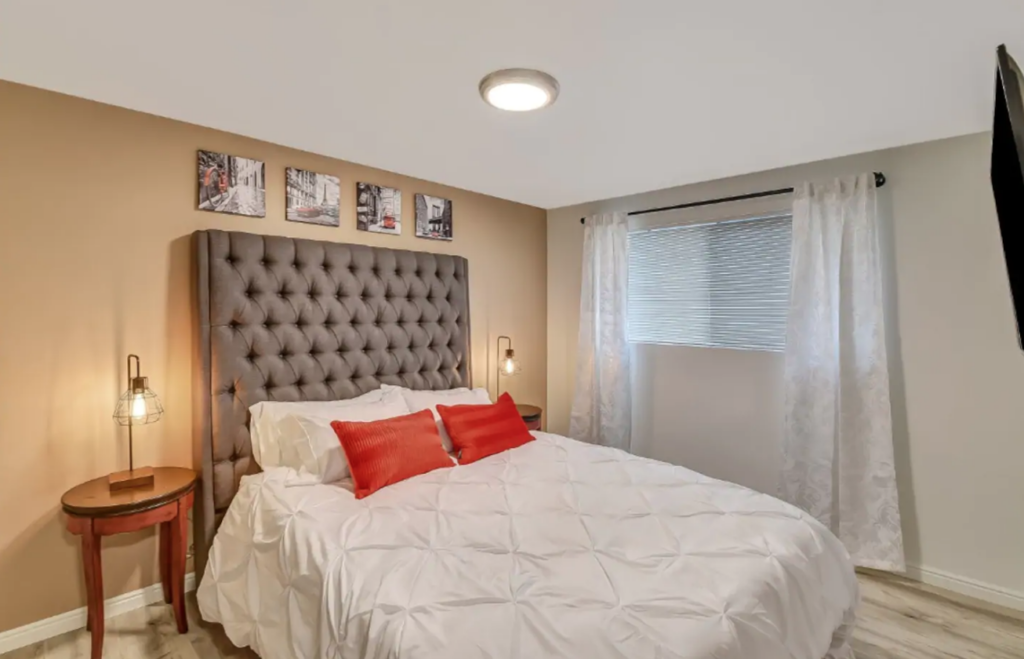 Dispensers in the Shower
I almost always forget to pack shampoo, and I loved that this Airbnb had dispensers with everything I needed!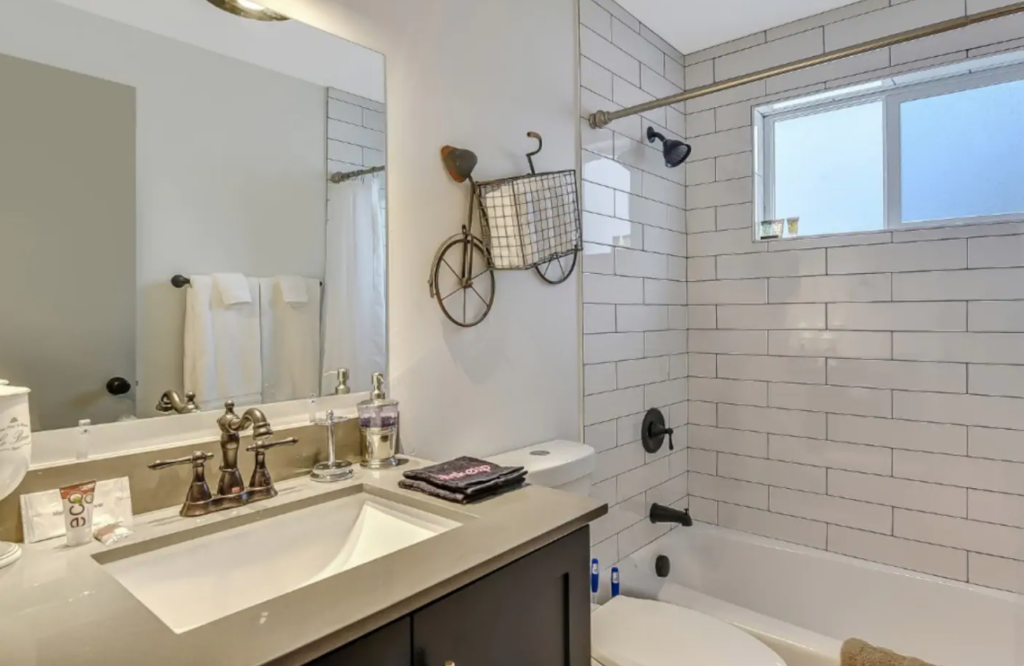 WiFi FTW
The WiFi was great. Nikki and I were both on phones/laptops, while watching Netflix and YouTube videos on the 3 (!!) TVs in the unit.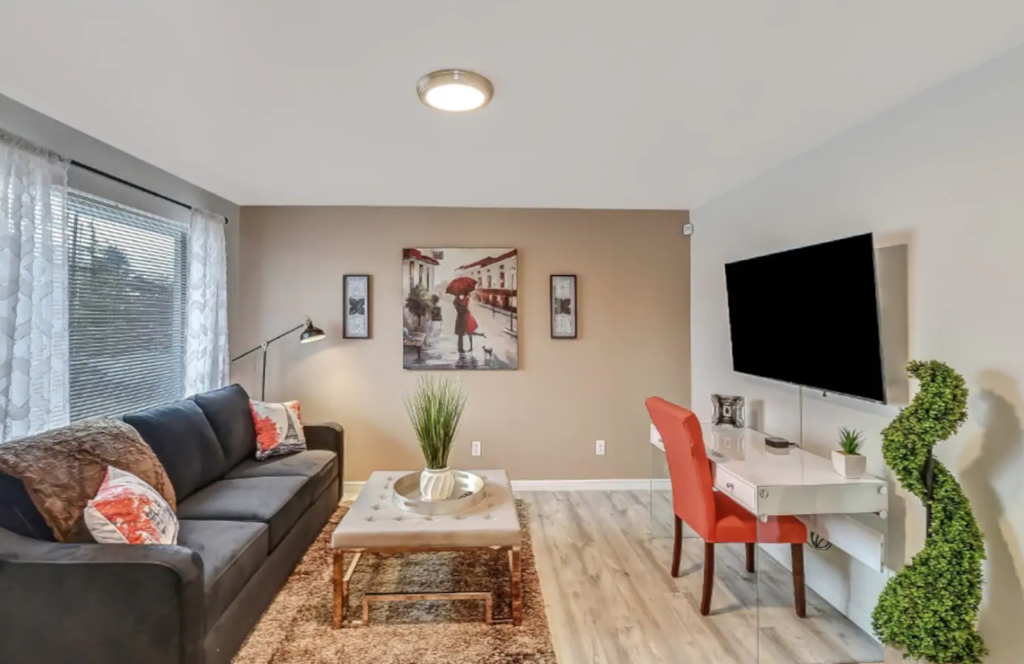 Kitchen & Amenities
The kitchen had everything we needed to cook (pots, pans, knives, silverware, plates, etc). It was super easy to cook, and they also have a Keurig – with dark and light roast options!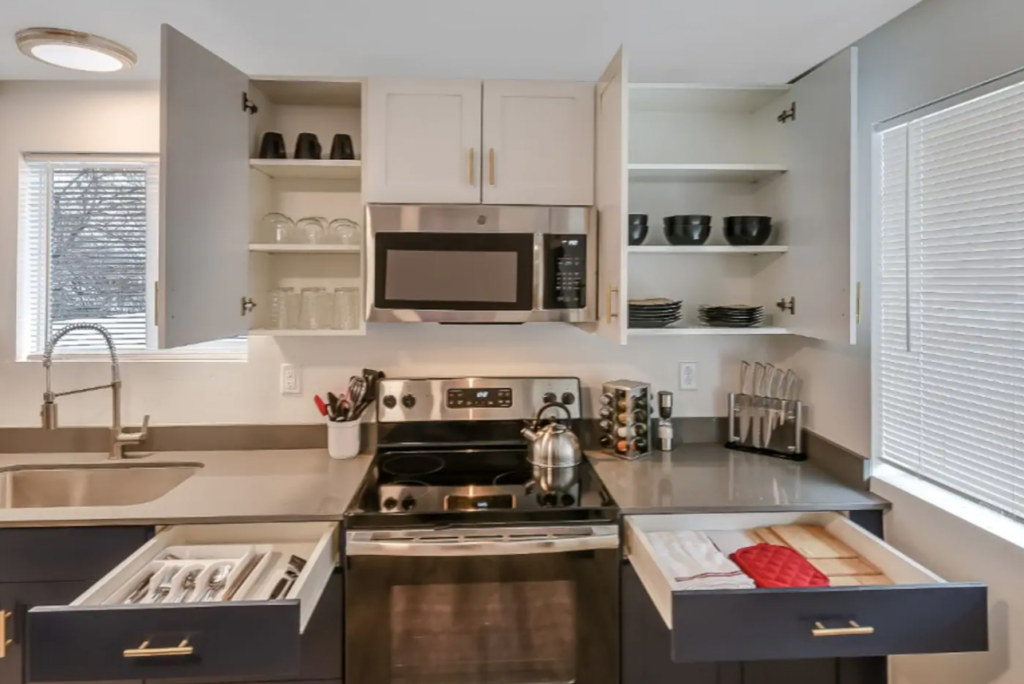 Host Review
Rannett was very responsive to all messages, and we didn't have any issues with our booking! She also left a very helpful binder with check out instructions and info on local things to do and places to eat!!
Drawback: A Note on Accessibility
This Airbnb is in a condominium setup, with concrete steps (around 10) that lead to the door. Nikki and I didn't have issues with these, but if you can't do stairs you'll want to pass on this Airbnb.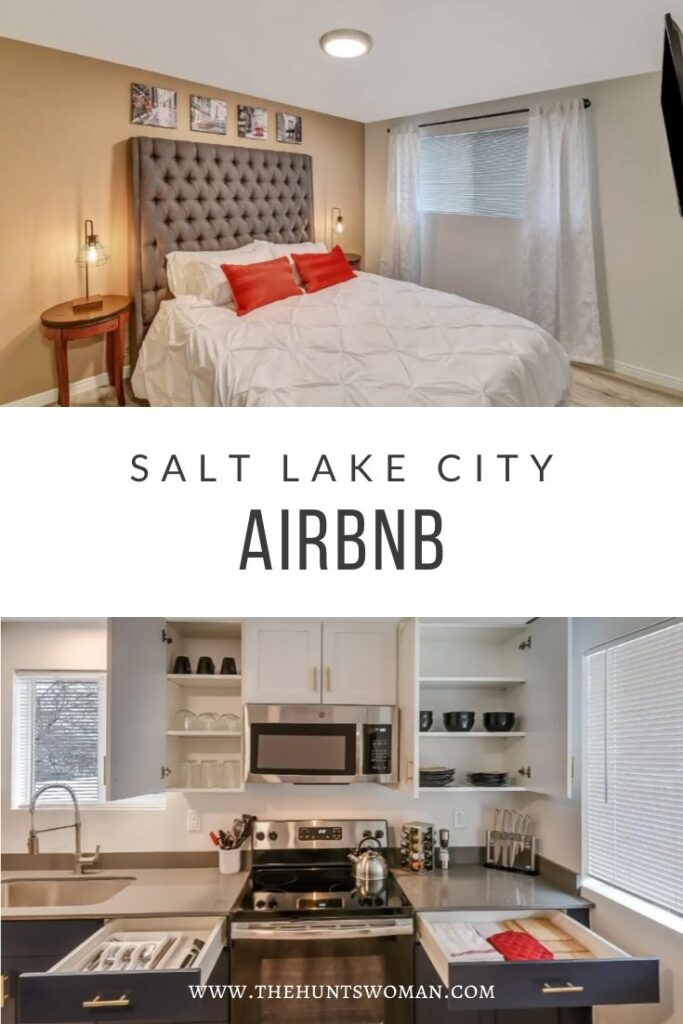 More Travel Reviews
If you want more Airbnb and travel reviews, be sure to join me on Instagram where I share LOADS of BTS images each trip.
If you're an Airbnb host or hotelier looking to partner with bloggers, drop me a line! I love sharing great travel experiences with my readers.